Online Employee Time Clock, 10 Options to Overhaul Your Manual Timekeeping (In-Depth Post)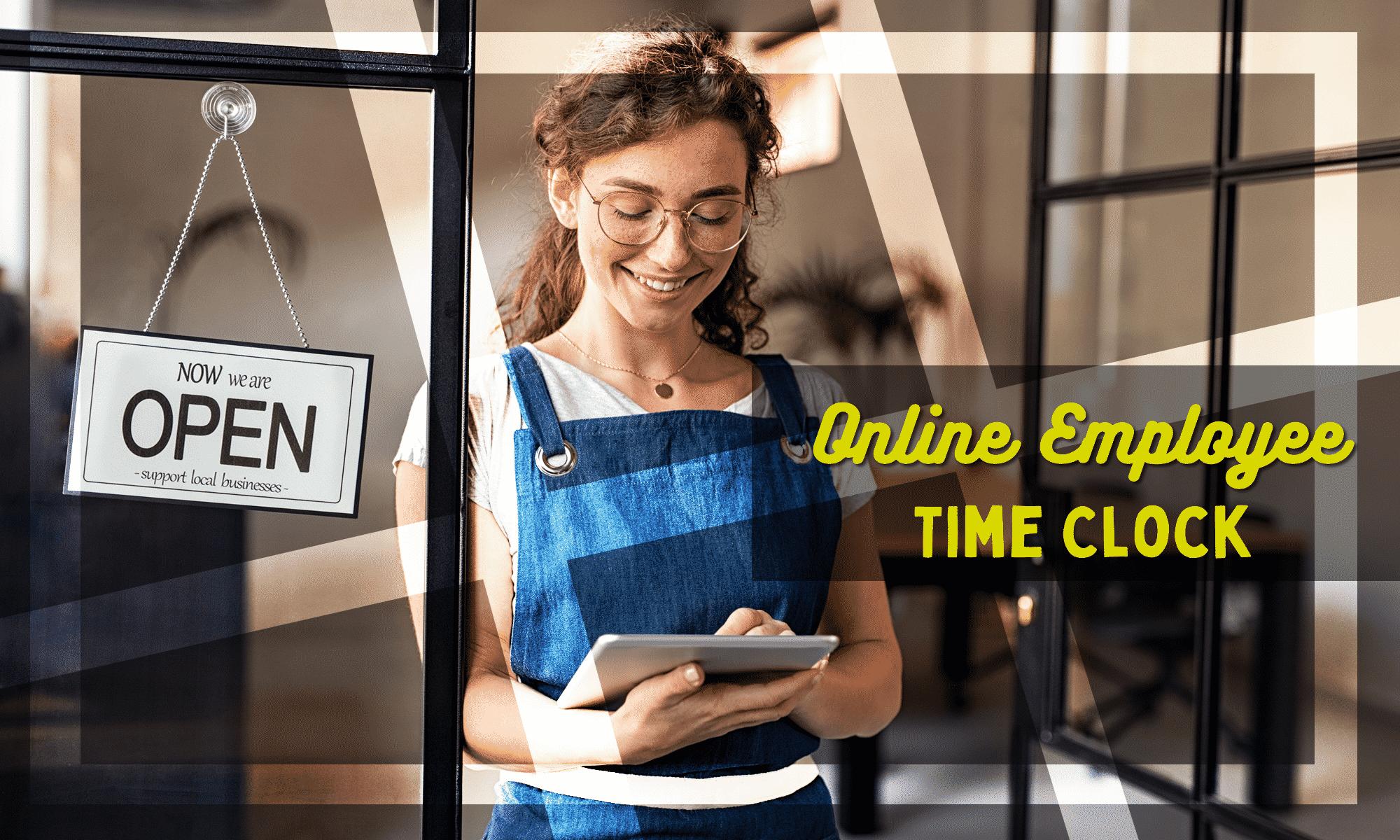 From inaccurate hours being reported, to failing to capture time theft and buddy punching, business owners are becoming more aware of the pitfalls of manual timekeeping. It's no surprise; the strain that the pandemic has put on nearly every industry has made it necessary to calculate where and how you can optimize your profits.
That said, even if you recognize the value of online employee time and attendance software, you still have to go about finding one that properly fits your business.
To be honest, a large amount of time clock apps share similar features. You can almost always expect some mix of:
Accountability (through features like Real-Time tracking, Facial Recognition, and GPS location tracking)
Accessibility (through being available across multiple devices such as iPhone and Android, Notifications, and Integrations with popular payroll software)
Transparency (through monitoring employee sick time, overtime alerts, and shift scheduling).
But what sets the best options apart from the rest is how simple they make these features. Can a small business use it as well as a large enterprise? What about team members that are less computer literate? The benefits of these functions only apply if your employees can actually make use of them. Hard to save time when they're fumbling to make the time tracking devices work.
Below, we're going to outline our top 10 picks when it comes to online time clock apps based on the features they offer and how intuitive the usage of those features is for the average team member.
Online Employee Time Clocks
Topping our list of effective online employee time clocks is Buddy Punch, mainly because those core tenants we mentioned (Accountability, Accessibility, and Transparency) were what we had in mind when we designed this software. Those combined with an emphasis on simplicity, are what we credit with turning Buddy Punch into the powerhouse it is today.
Below, we're going to dive deeper into how exactly Buddy Punch achieves this through its features.
Note: For an even better appreciation for how Buddy Punch works, you can't go wrong with trying out our free 14-day trial. Otherwise, read on to understand more about how Buddy Punch's features improve your workforce management.
Accountability Feature: Real-Time Employee Tracking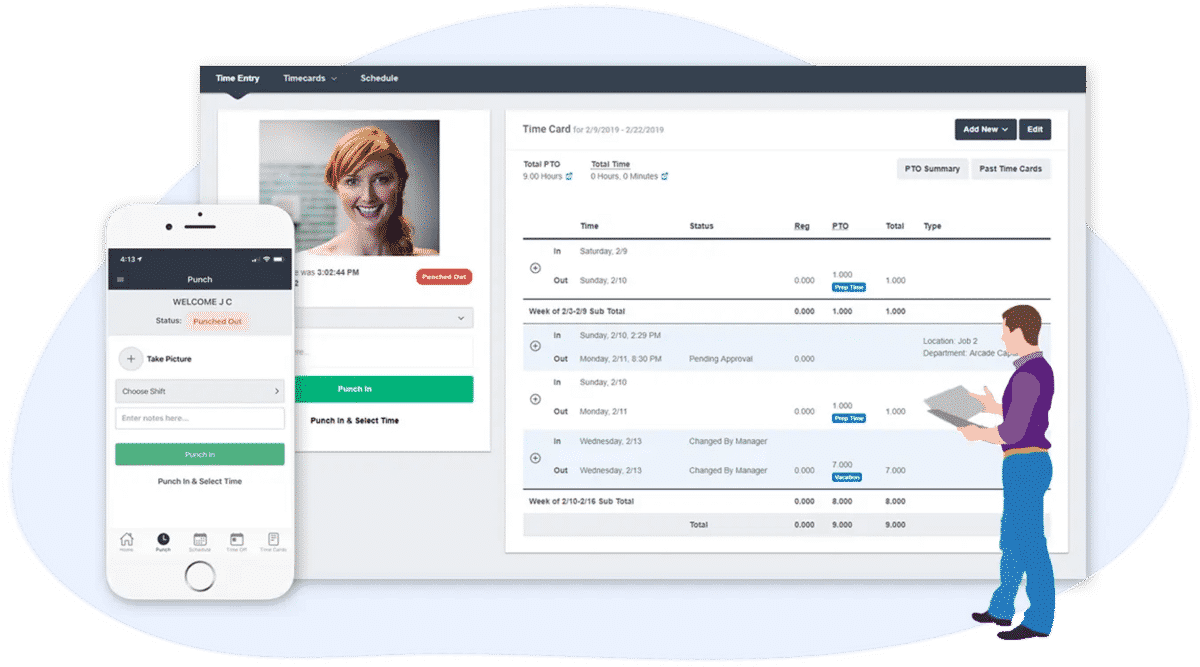 With the advent of work from home, some business owners are asking themselves, "How do I have my employees clock in and out remotely?" Well, with a time clock app like Buddy Punch, that question is easily answered. Functioning both as a web-based app and a device-based one, Buddy Punch lets business owners track time on smartphones, Windows PCs, Macs, and even tablets.
Accountability Feature: Face Recognition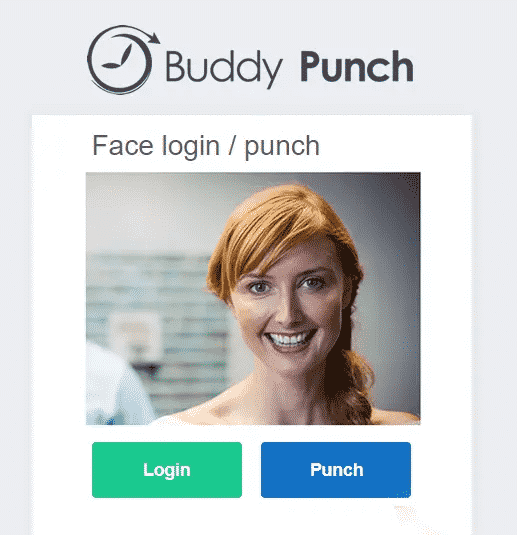 Cut down on time theft and buddy punching with the biometric facial recognition feature, which functions as long as you have an internet connection. Never worry about whether or not employees are being truthful about their work time again.
Accountability Feature: GPS Tracking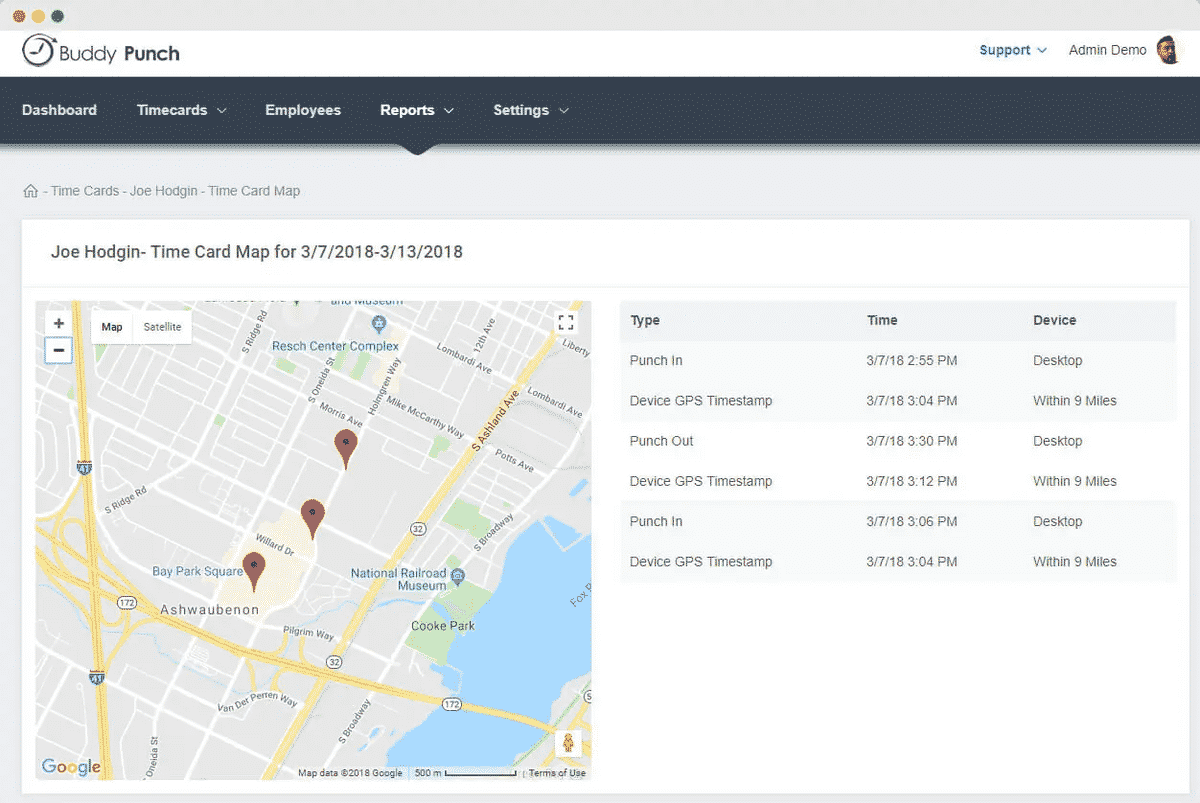 Worried about how you're going to track employee time on remote jobs? With our GPS feature, you can always be sure of where your employees are when they clock into a remote job site. This feature comes free with our employee time clock.
Accessibility Feature: Available on Multiple Devices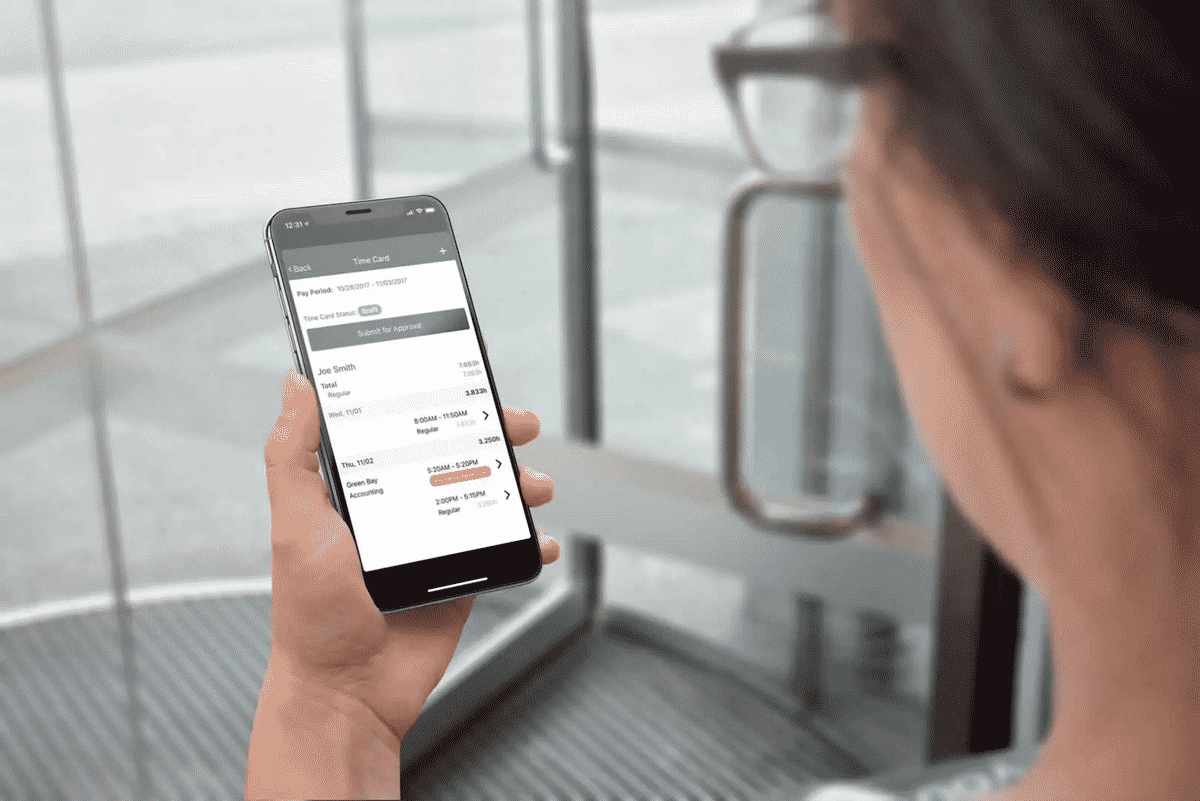 iOS or Android, Windows or Mac, you can make use of Buddy Punch one way or another as long as you have an internet connection. This means that there's no training required for employees to use this, they can install the app on whatever smartphone they already use. Save time on training, and even set up devices in your workplace as a kiosk for employees to quickly sign in.
Accessibility Feature: Notifications

Buddy Punch has a built-in notifications option, which enables managers to stay up-to-date when an employee requests a change to their time card, or when they clock in or clock out. Likewise, team members get a notification when managers approve their shift changes.
Overall, this feature improves communication between you and your staff, and lets both sides focus on work while receiving important updates only when necessary.
Accessibility Feature: Payroll Processing Integration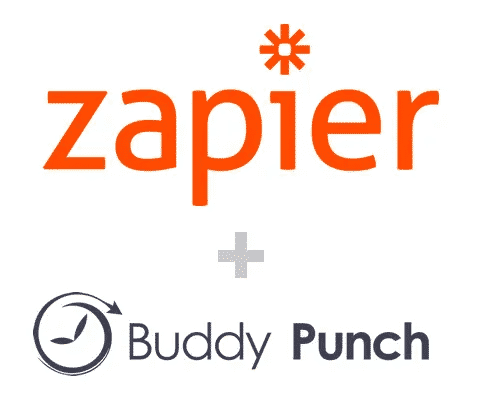 Buddy Punch has integrations with some of the most popular payroll systems across industries: names like ADP, Quickbooks, Zapier, Paychex, and more. (View the full list by clicking here). This makes it fairly easy to integrate Buddy Punch into your company's existing workflow.
Transparency Feature: Monitoring Employee Sick Time
Our PTO Tracking software lets you create custom paid time off types to monitor employee hours. You can enable a self-service approach that lets your employees enter their own vacation time into their timecard before you receive a notification to approve or deny it.
Alternatively, you can automate PTO management entirely by letting trusted employees modify it without requiring your approval. We also have a PTO accrual feature that's customizable for individual businesses.
Transparency Feature: Overtime Alerts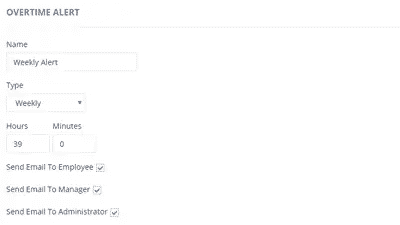 With the overtime alerts feature, both you and your employees will be kept notified about the current number of hours worked, and when a team member is approaching overtime. This helps drastically reduce labor costs.
Transparency Feature: Shift Scheduling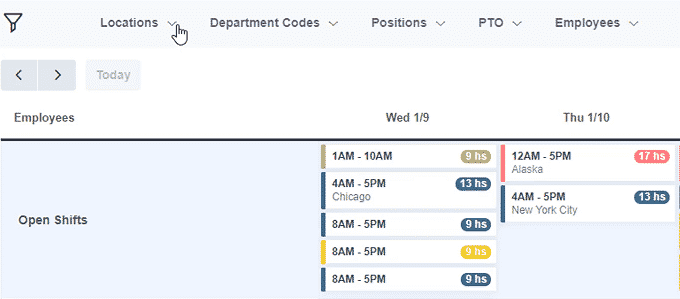 Quickly create schedules so your entire team knows when and where they're scheduled to work. They can request changes at any time, and you can let them know when adjustments are made to better accommodate them. Best of all, Buddy Punch's interface makes it clear when you're looking at overstaffing or understaffing.
If you're worried about getting a handle on all of these features, keep in mind we have a complete help doc center full of useful articles to teach you how to best utilize Buddy Punch. We're also available via live chat to answer any direct questions you may have. Lastly, you can always book a personalized one-on-one demo with our team here.
Buddy Punch Brings More Features To The Table
Buddy Punch was designed to be a customizable, end-to-end solution for business owners. To help achieve that goal, we included plenty more features that can be enabled or disabled at will, such as:
Buddy Punch's Online Reviews
As of this post's writing date, Buddy Punch has 4.8 out of 5 stars and 670 reviews on Capterra.

Now, let's look into just a handful of those reviews and see what those reviewers have to say. We have a feeling we'll see a pattern that speaks to how intuitive Buddy Punch is, and how easy it is for both managers and employees to make use of:
"Buddy Punch has been easy to use, comes packed with tons of features and has streamlined our payroll process! I love the options and features of the software. I also love the simplicity of it!"

Click here to read the full review.
"Every interaction I have had with sales or support representatives have been quick, easy, and efficient. They have a great team and a wonderful software!"

Click here to read the full review.
"Our staff was able to transition to using Buddy Punch across a wide variety of shifts, so it was easy, simple and did what we needed it to. I like that users can go back and edit as well as see reports, plus employers can review it easily and create categories"

Click here to read the full review.
"I have worked with A LOT of HR products including many different time keeping systems. 2018 was the first year I was introduced to Buddy Punch and I have never experienced such amazing customer service as I have with Buddy Punch. They are like the Amazon of time keeping systems. They're live chat is with real people who quickly solve any issues that arise. The system is really simple and easy to use and best suited for those individuals that are at a computer and for smaller companies in general"

Click here to read the full review.

Try Tracking Employee Hours for Free with Buddy Punch
Though Buddy Punch isn't a completely free employee time clock, you can sign up for a 14-day free trial to test it out on your own. We're so confident that you'll come to appreciate the value it brings that we have no issue giving you 2 weeks to try it out. If that's not enough, you can also book a one-on-one demo, or view our pre-recorded demo video for a deeper look at the software.
Findmyshift has an emphasis on simplicity that makes it a great online employee time clock for small businesses. Some of its most popular features include:
It's also worth noting that Findmyshift can be a completely free clock in and out app if you don't want to use one of its paid plans.
As of this post's writing, Findmyshift has 682 reviews and 4.6 out of 5 stars on Capterra.
Here's one review that shows why it's a solid free employee scheduling app:
"A much clearer and more accurate view of staff work times, leave. Easier to track absenteeism and manage via the reports available. Simple to use and a time saver when planning rosters and staff leave."

(Click here to read the full review).
Another versatile and simple employee time clock app, When I Work offers some powerful features such as:
"I enjoy that the employees can verify their hours themselves and also put in their time requests. It's also convenient for the employees to be able to add notes regarding why they need an adjustment on their time sheet. I find that When I Work is very user friendly and that really helps my employees and I.."

Click here to read the full review.
OnTheClock is a software that was created to answer one common question from business owners:
"How do I have my employees clock in and out remotely?"
From smartphones to tablets to desktops, the fact that OnTheClock is web-based means that it can be used anywhere as long as you have an internet connection. This means widespread access to features such as:
As of this post's writing, OnTheClock has 4.7 out of 5 stars and 504 reviews on Capterra. Here's what one reviewer had to say about this time clock system:
"Ontheclock allows us to easily track punches across all employees and locations, even remote employees who work from home. It also ensures quick, easy, and accurate punches from employees as they don't have to spend any more than a couple of seconds to punch into the Group Punch site once it's up."

Click here to read the full review.
5. DeskTime
This powerful time tracker comes with features to help business owners excel and boost productivity. It's hard to go wrong with options such as:
DeskTime is a decently popular time tracking software, holding a rating of 4.4 out of 5 stars based on an average from 238 reviews on Capterra.
"Time tracking and attendance monitoring have never been easier! DeskTime has been really useful regardless of working from the office or remotely. It really improved our time management skills as with DeskTime's help it's very simple to check and evaluate where and how your time is being spent throughout the working day."

Click here to read the full review.
If you're looking for a free time clock, Connecteam has a free plan for up to 50 users. While this pricing plan does come with limited options, it's more than enough to get started optimizing your workforce.
Connecteam's full range of functionalities includes features such as:
As of this post's writing, Connecteam has a rating of 4.8 out of 5 stars, based on 143 reviews (see here).
"We looked at several other products but Connecteam had the features we needed without breaking the bank. Ease of use was very important in our decision. We took advantage of the free trial and had a couple people test it in the field before making the purchase."

Click here to read the full review.
7. Open Time Clock
This reliable time clock software is cloud-based and web-based, and a great tool for any business looking to make the switch to online timesheets. It comes with a free plan for unlimited managers and team members, while its full range of available features includes:
As of this post's writing date, Open Time Clock has a rating of 4.4 out of 5 stars and 18 reviews on Capterra.
"Very user' friendly. Have a great experience with customer service support. They responded very quickly on all my issues. Very useful tools and reports."

Click here to read the full review.
Hubstaff is an employee time clock that includes a versatile range of features, including:
As of the writing date, Hubstaff has 4.6 out of 5 stars and 1238 reviews on Capterra.
"Hubstaff makes it very easy to mange my remote staff. The screenshots keeps me up to speed on what each developer is working on. The activity level helps me to monitor how much each developer is putting in and they get an immediate feedback from me."

Click here to read the full review.
9. Timely
Last on our list of high-quality time clocks is Timely. This app has the unique property of being powered by Artificial Intelligence. Designed to completely automate time tracking, some of its features include:
At the time of this post's writing, Timely has a total of 207 reviews on Capterra (see here), with an average of 4.7 out of 5 stars.
"I have been using Timely for years now, and its completely transformed my billing and process. When I first started to use it, i was a freelancer, so found it extremely useful to log the precise timings of the varied jobs I had to work on throughout a day."

Click here to read the full review.
10. Sling
Sling is a time clock software that's designed for both management and staff ease-of-use. It has 108 reviews and 4.6/5 stars on Capterra (as of this post's writing date) and features like:
"I originally went looking for an easy, free scheduling app. I happened to find Sling and immediately loved the way I could customize positions and make schedule templates. I then saw how Sling offered a timeclock, which our company really needed. We relied on Excel sheets for our employees, so using a timeclock app was like bringing us out of the dark ages."

(See the full review here.)
Finding the Online Employee Time Clock That Fits Your Business
As we've thoroughly detailed, there are a lot of options that a business owner can choose from if they're trying to find a time clock. Even if you're on a low budget and want a free time clock with online capabilities, some of the software we've listed comes with free plans that only limit special features or team member size, and otherwise function just fine.
It really comes down to what you and your workforce would prefer. If your team members are mostly on mobile devices, maybe OnTheClock's versatile web-based availability would work out best. If you personally like the idea of data-driven approaches and artificial intelligence powering features and functionalities, then Timely is definitely right for you.
But, if your goal is to have a greater degree of control over your workforce, enabling and disabling features as you adapt to changing marketplace demands, productivity, and employee needs, we don't think you can go wrong with choosing Buddy Punch. If we could sum up our time clock software in one sentence, it would be "power meets simplicity".
Buddy Punch is the type of time clock that ANYONE can use, and all within just a few clicks.
Try Buddy Punch for Free
If you're ready to test if Buddy Punch is right for your business, sign up for a free 14-day trial. You can also book a one-on-one demo, or view a pre-recorded demo video here.

You May Also Like…