6 Best Construction Time Clock Software for iPad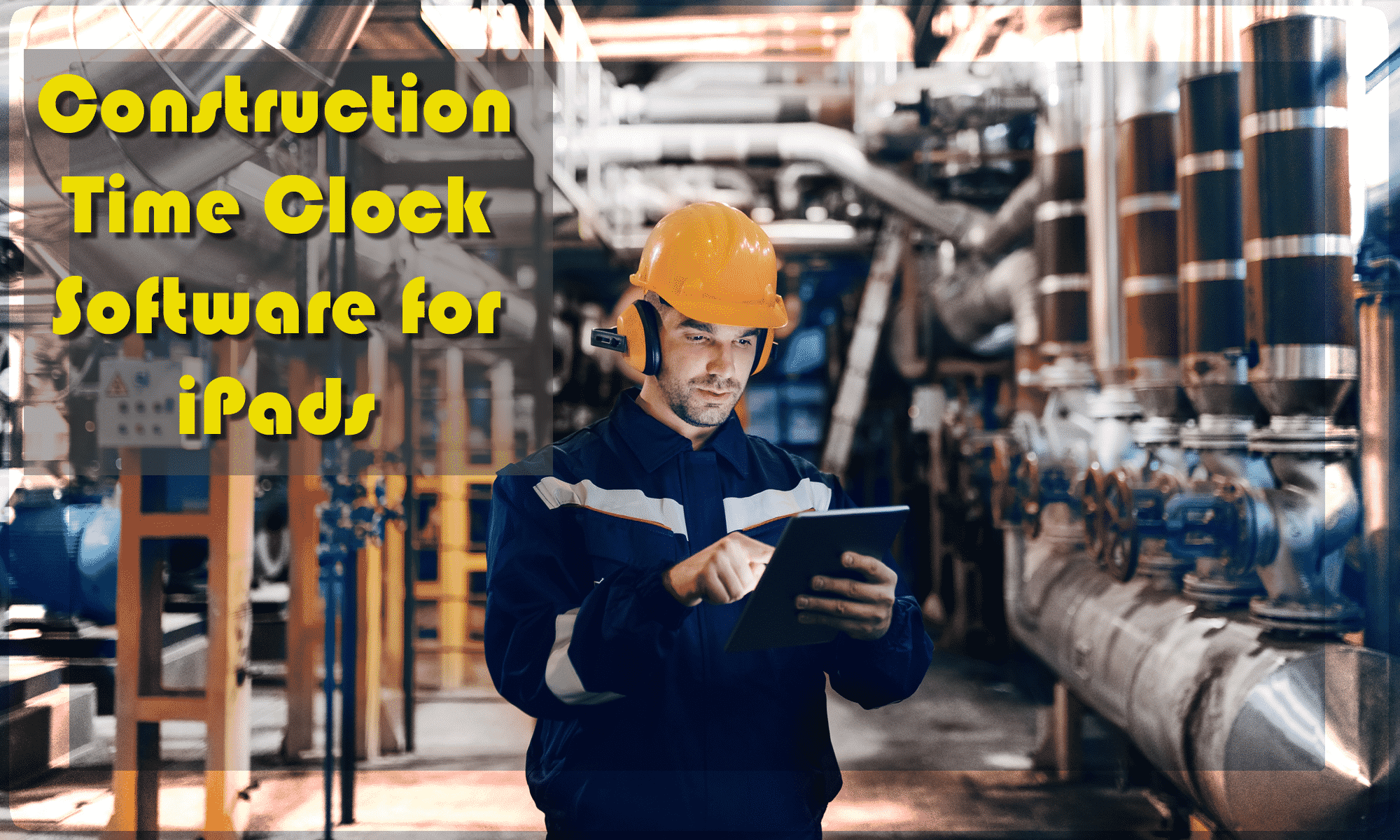 When you run a construction business, employee scheduling can be challenging. You have to make sure that the right people turn up at the site at the right time, and that everyone gets paid. It's not easy.
For this reason, job site time tracking software is essential for construction companies. They use it to solve HR-related issues, bring down labor costs, improve payroll processing, and reduce the burden of administrative tasks with just a few clicks. Furthermore, with iPad-based clock apps, you can keep accurate time data for your entire team on the field on a mobile device. There's no need to log billable hours in the office.
In summary, time and attendance software can help in the following ways:
Makes it easy to log employee hours, even on hectic and chaotic construction sites with irregular shift patterns
Lets you track hours for your entire crew and generate payroll reports using reliable data
In this in-depth article, we start by reviewing Buddy Punch's time management and project tracking software and why it is a great construction time tracking app. We then take a look at alternative HR software to give you a clearer picture of what's available.
Best Construction Time Clock Software Programs for iPad
No Matter How Chaotic Your On-Site Employee Time Tracking Gets, Buddy Punch Can Help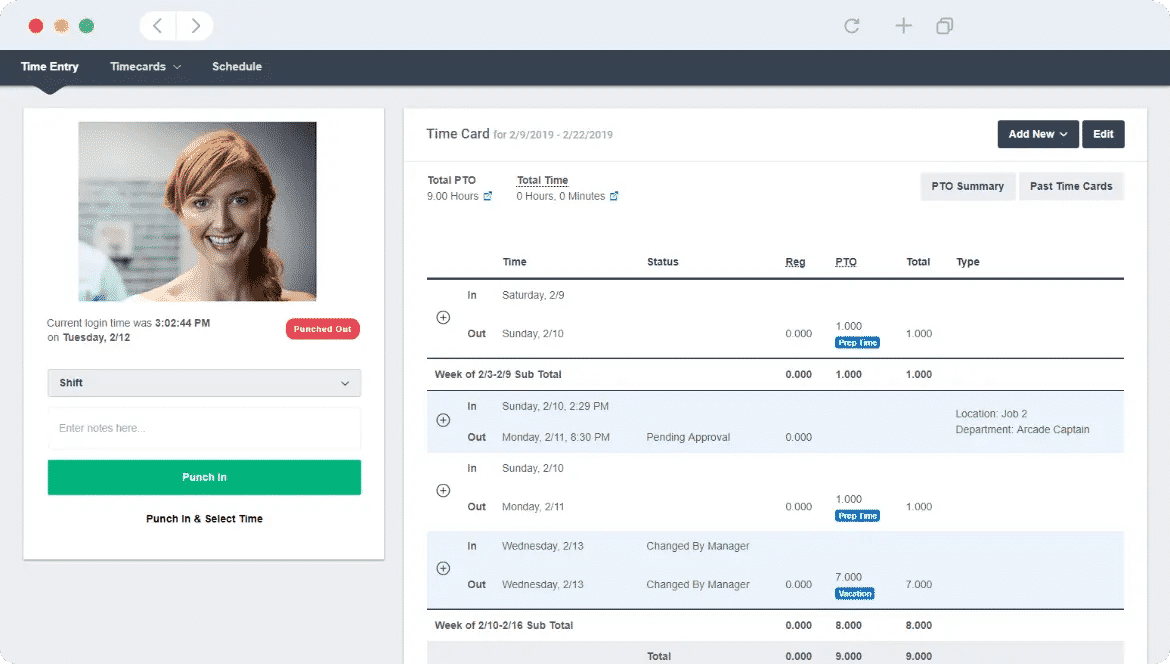 Buddy Punch offers advanced project management and time tracking tools that make it easy to organize even the most hectic building sites, all from your iPad. Our time tracking app is easy to use and provides all the features that construction companies need on the job site to cut labor costs and manage multiple employees.
Improve workforce management with easy-to-update and accurate timesheets
Reduce backend administrative tasks by automating your time clock system
Buddy Punch Comes With All The Features That Construction And Field Crews Need
Construction firms require specialist time and attendance solutions to meet their complex labor management needs. Fortunately, Buddy Punch comes with a plethora of features that other clock apps simply ignore. Here's how it benefits construction industry enterprises.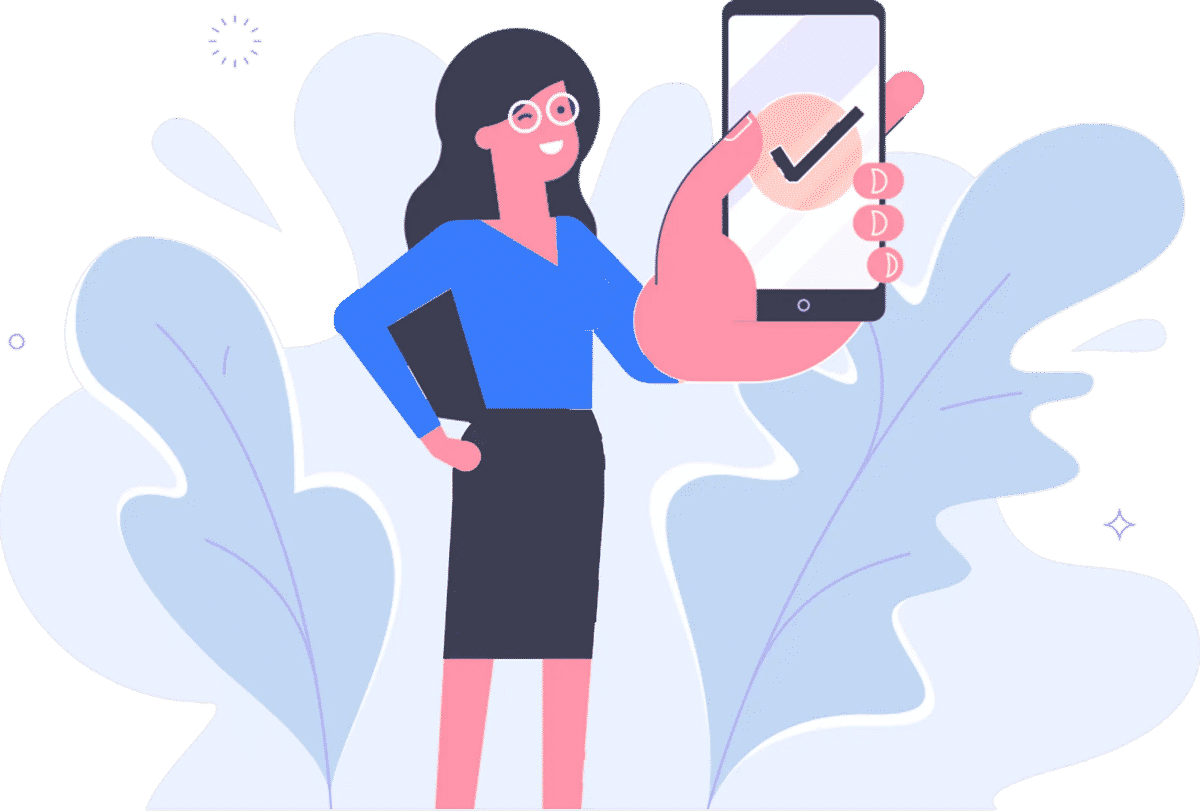 Construction crews don't always have access to a conventional office. As such, they need mobile time tracking options.
Fortunately, that's what Buddy Punch offers. Our time clock app is compatible across multiple devices and platforms, including the iPad. Windows, iOS, and Android mobile apps are available.
Figuring out whether construction workers actually show up at the job site can sometimes be challenging, but with Buddy Punch's webcam facial recognition feature, it couldn't be easier. Instead of just swiping a card, employees upload a picture of themselves to the Buddy Punch app which you can then review, verifying that the right employee has logged in at the right time.

Buddy Punch is also a construction time card app. Employees can submit their time cards for approval, helping with job costing and compliance across job sites. Employees first clock their hours and then request approval from managers and senior team leaders, improving labor estimates.
Automate Backend Tasks
Buddy Punch is also a powerful employee scheduling tool and expense tracking solution that can automate many annoying backend tasks.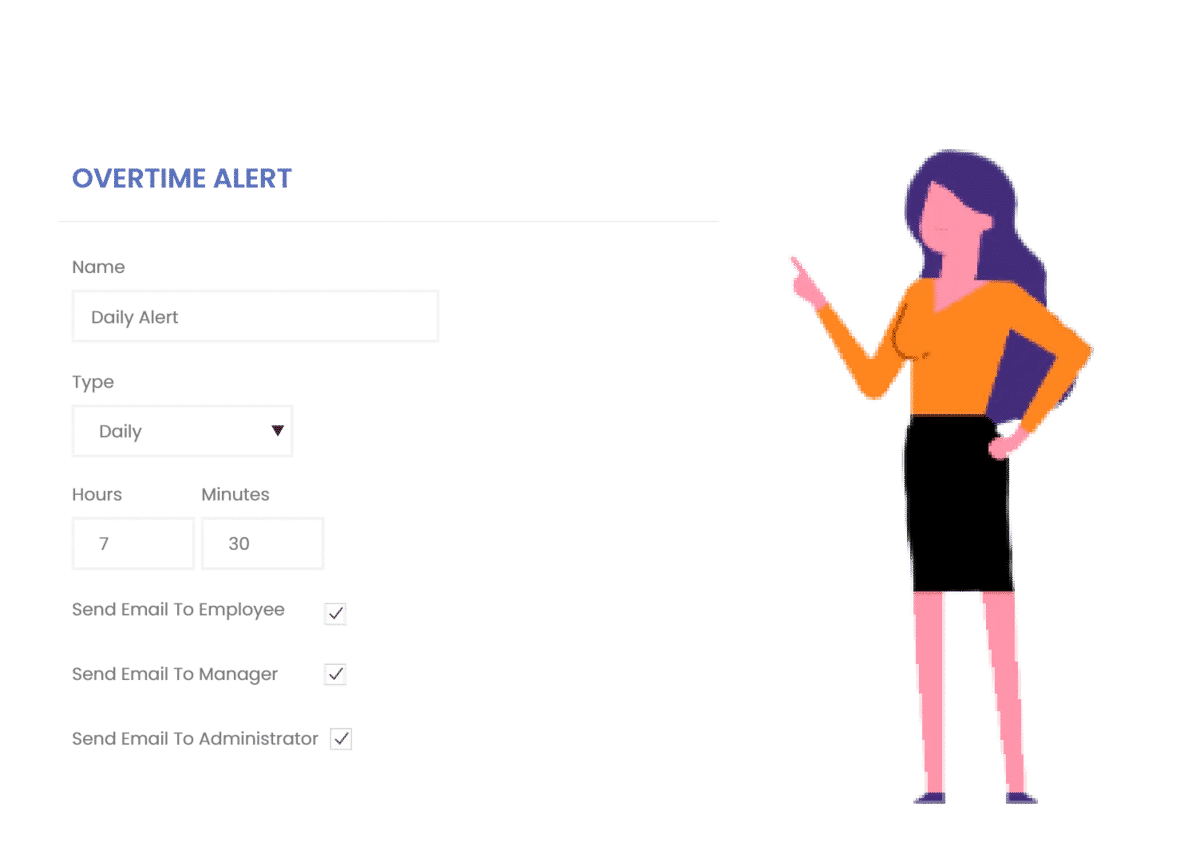 For instance, The overtime alerts tool automatically tells you the hours worked for all employees and lets you know if they go over their allocation. You can set alerts either daily or weekly and choose where alerts get sent, including the employee, employer, or manager.
When you have hundreds of workers each working different shifts on the job site, it can make your payroll process complicated. With Buddy Punch's PTO accruals feature, though, it becomes significantly easier. With just a few clicks, employees can track time off for vacation, sickness, and personal reasons, without anyone else having to do any work.
Buddy Punch's Additional Features
We've only discussed a few of Buddy Punch's features above. The full list is below:
If you want to explore any of these features further for your construction business, check out our knowledge base. It contains detailed reports on everything you need to know, including how to use it on an iPad.
If you need help, contact a member of our team for troubleshooting and support.
Buddy Punch's Online Reviews
Buddy Punch is a celebrated and critically acclaimed time clock app. Capterra reviewers have awarded us a rating of 4.8 out of 5 across 669 reviews, as of the time of writing.

We're particularly popular among construction businesses.
Overall: My staff loves that the software works seamlessly and I love the easy payroll reporting process. BEST of all, when I have a question, Buddy Punch really LISTENS and always walks me through the answer or offers to help themselves.
Pros: The Buddy Punch Customer Service is EXCELLENT! Poor service is one of the main reasons we left our last scheduling and payroll reporting software.
Cons: Would love to see more features such as hiring and onboarding of new employees.
Reasons for Choosing Buddy Punch: We chose Buddy Punch because their features seemed like the best match for our industry–we offer doggy daycare and boarding. Best decision we ever made!
Switched From: Homebase AI
Reasons for Switching to Buddy Punch: Our previous scheduling software caused us major issues with staff clocking in–out of the blue. When we contacted them about the problem they either agreed it was happening and did nothing about it or argued that everything was fine. Their responses were promised in 24 hours but often took days. When we left them, they didn't even ask how they could keep us.

Read the full review here
Pros: The Customer Support team is super responsive, thorough, and effective. Their support software allows for much quicker response times than you could get on the phone. Their team is knowledgeable about my organization and the way that we use the platform – I have received many helpful suggestions to how we can best leverage the BuddyPunch platform in our sometimes complicated organizational structure. We have had very few issues, but have always received immediate resolutions when anything has come up. The software is straightforward and well-run, and was easily understood by our team of 55+ non-technical staff of all ages. I appreciate that new releases are well-tested before they are launched and free of bugs – the BuddyPunch team does a great job of maintaining the integrity of the application while continuing to add more value to the software frequently. We have had consistent experiences on the web version as well as iOS and Android apps for the life of our subscription.
Cons: I would like a little more flexibility in reporting outside of the confines of the predefined reports.

See the full review here
Overall: Excellent! The product works well on iPads and PCs. It seems to be very low maintenance and the staff are great to work with when I have questions.
Pros: The ease of use and implementation. I work with many non technical people and they caught on to the app quickly.
Cons: I would like to see a cached mode so if we lose internet facial recognition will still work and punches will record when internet is restored. I would also like to see more permission control over the manager role.
Alternatives Considered: TimeClock Plus
Reasons for Choosing Buddy Punch: Buddy punch was highly rated and after trialing the software it exceeded our needs.
Switched From: TimeClock Plus
Reasons for Switching to Buddy Punch: The product was old and no longer supported.

Read the full review here
Try Buddy Punch For Free
Interested? Then why not sign up for a free trial of Buddy Punch today or, if you prefer, view a pre-recorded demo video, showing you exactly what we do. You can also book a one-on-one demo to see up close and personal how our time clock app works.
Homebase is one of the rare time clock apps designed to leverage location data for better time tracking.
The software's features include:
Homebase has an average review score of 4.6 out of 5 across 824 Capterra reviews and is popular in the construction industry. Here's what one reviewer had to say about the brand's time tracking software:
Overall: Overall, Homebase is a great tool that any business can use and benefit from.
Pros: It's VERY user friendly, makes scheduling extremely easy. Also makes tracking hours and Labor$ easy as well. I also like the option of group messaging which enable s managers to communicate and issues or changes efficiently.
Cons: When an employee fills in their "availability" on Homebase, I personally would do away with the option that says "preferred' and replace it with the word "available" The reason: whenever I copy a schedule to the following week, I can easily accidently schedule employees on days the did not, or weren't able to work, because the system would allow me to schedule them outside their preference. The way I solved this issue was by telling my employees to put in the availability as "unavailable" that way, whenever I would schedule them on days, or hours, they weren't available to work, the system would only then alert me that they can't work those hours!! With that being said, I don't understand why the "preferred" option is even there! 🙂 I don't care what they prefer, I want to know when they can't work so I know what NOT to schedule them. you're welcome 🙂 I have called in the past, twice, and explained my suggestion, but no one seemed to get what I'm talking about, maybe because they're software engineers and not business managers.

Read the full review here
Click here to view the full list of Homebase reviews on Capterra.
Homebase is iPad compatible. However, shift staggering options can be a little cumbersome, making complex time tracking more challenging.
Connecteam makes construction site time tracking easy. And because it is cloud-based software, you can use it from any internet-connected device, including iPad.
Core features for construction companies include:
Connecteam is highly rated, with a score of 4.8 out of 5 across 143 reviews on Capterra.
The following review reveals how construction firms can benefit from the product:
Overall: The team has been great! very attentive and respond to questions very quickly. They are also willing to listen to ideas that would make this software better. They have been improving this app dramatically and I thank them for their continued effort in doing so.
Pros: The ease of use and implementation is always important to reduce the time it takes to train and have to correct errors.
Cons: Some great features are only for the higher tear subscriptions which as a smaller company is a bit costly.

Read the full review here
Click here to see all Connecteam's Capterra reviews.
Finding a time clock app that provides GPS tracking and employee training in the same package is challenging, but that's precisely what Connecteam offers. Compared to many other payroll providers, it offers a flexible service that dramatically reduces the risk of human error.
Timely is a scheduling solution built from the ground for teams, project managers, and remote workers, making it ideal for construction businesses.
According to Capterra, Timely has an average review score of 4.7 out of 5 across more than 207 reviews.
Here is a list of features that make it popular with construction firms:
Here's how one construction business rated its offering:
Pros: Timely has a nice and modern interface with all the bells and whistles one has come to expect from high end services. This service is what all the others should have been. Hopeful, more integrations will be implemented so that mass adoption can start. * Planning is a very useful feature that I have not seen in other similar services. * The ability to easily create projects; set budgets, hourly rates and so on is nice.
Cons: Windows(desktop Memory) and Android(App) does not seem to be prioritized as much as their OSX and iOS counterparts. This causes some frustration for me as I can see features arrive for the Apple products, but I have to wait 6 months until the Windows/Android equivalent.

Read the full review here
Click here to see the full list of Timely reviews.
Timely allows construction firms to generate cost codes directly from the app. It also shows your staff's GPS location and lost time due to traffic or late clocking in.
Workpuls is a high-quality construction timesheet app that offers advanced employee clock features.
As of the time of writing, customers have given the app an average score of 4.8 out of 5 stars across more than 46 Capterra reviews.
Workpuls is helpful for construction firms because it offers the following features:
Here is what one reviewer in the industry had to say about the software:
Overall: More efficiency in the company
Pros: Extremely easy to use and you get a personal demo from them before you start the trail. These customer service is very prompt and amazingly responsive. Ive never had to wait for long to receive the reply. They are open to receive feedback about their product and always willing to improve. Best feature that i like about it is the realtime view where i can get see what all everyone is doing at a particular time. Our company efficiency has increased immensely after this
Cons: Couple more features could be added like a better email update which they have promised to add soon. They could also give more t trail time but they always extended my trial period when i asked for more time.

Read the full review here
Click here to see the full list of Workpuls Capterra reviews.
Workpuls's main selling point is the sheer amount of attendance information it provides. Time tracking is a breeze, allowing you to save time and improve job costing.
It's not perfect, though. Some reviewers found the pricing models inflexible.
OnTheClock offers GPS time tracking and employee location data allowing construction businesses to identify precisely when a particular employee shows up for work.
Despite being a relatively niche offering, OnTheClock has 4.7 out of 5.0 stars across 504 Capterra reviews.
The following features make it a popular choice in the construction sector:
Construction firms are particularly pleased with the fact that OnTheClock offers all the tools they need:
Overall: Just not having to calculate a bunch of paper time sheets is a huge benefit!!
Pros: We love that there is an app and the majority of our staff use it. There have been very few times that we've needed to call customer service but when we do, they are fantastic and responding quickly and helping us resolve the issue. We used to do paper time sheets and will NEVER go back to that after switching to on the clock.
Cons: The app sometimes has trouble with follow through if not on wifi. If we are not watching carefully, we think we've clocked out but the app didn't follow through with it. We have to wait for the little message to come up saying the clock out occurred. Also, the last time we used the PTO request feature through the app, it didn't work properly which caused trouble on the book keeping end of things. Our staff now know that if they use that feature on the app, to notify me so I can make sure it worked.

Read the full review here
Click here to see the full list of OnTheClock reviews.
What could make the software better? Reviewers would like to see easier setting configuration and improved customer service.
Try Buddy Punch For Free
While there are a host of alternatives available, Buddy Punch is the number one choice for firms in the construction industry who want to track time from an iPad.
What's more, you don't have to pay straight away. Sign up for a free trial today and start experiencing all the benefits. Alternatively, view a pre-recorded demo video or book a one-on-one demo showing you how our software can help construction firms.
So, are you ready to get started? Sign up for a free trial today and watch your enterprise transform.
You May Also Like…