19 of the Best ClockShark Alternatives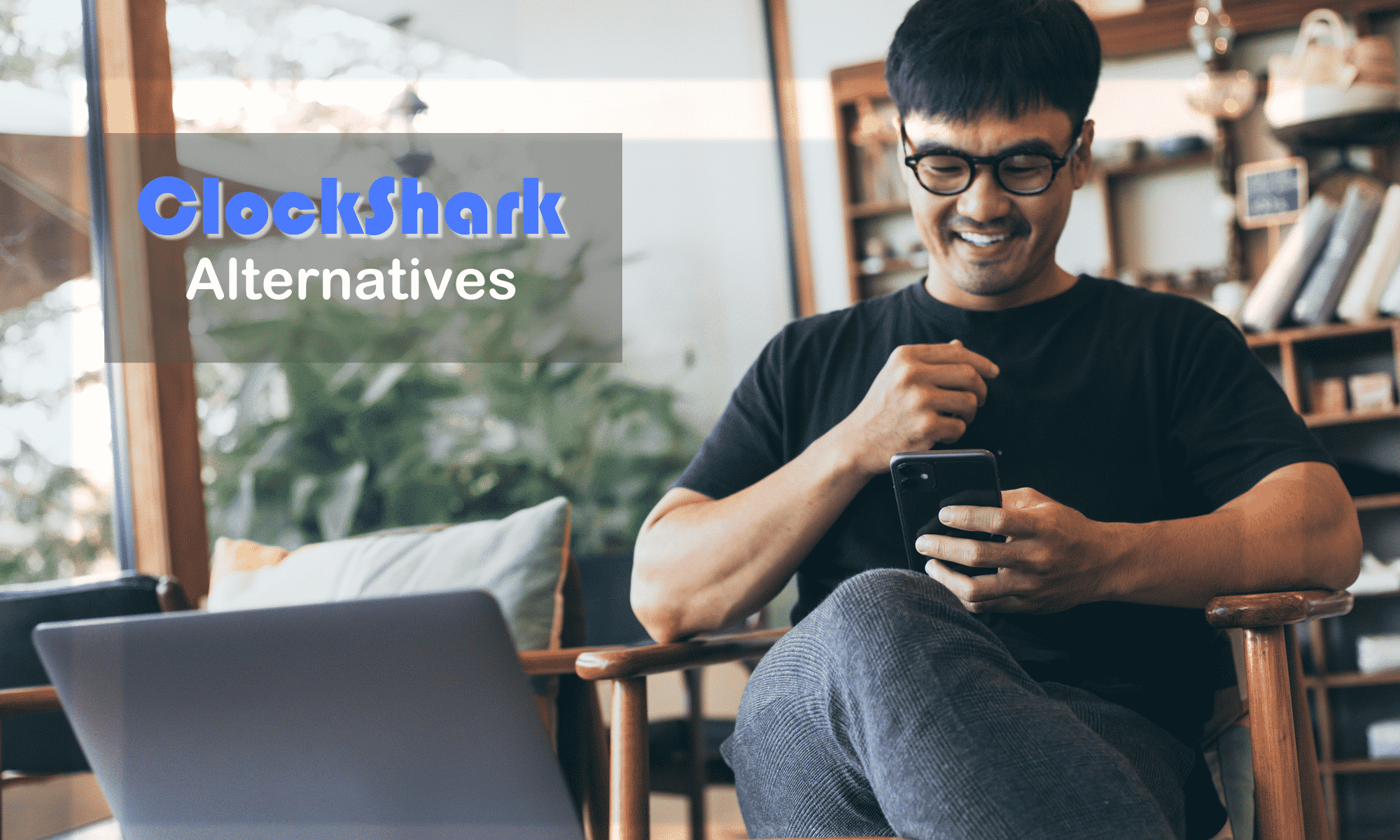 For business owners, and those in charge of HR, accurate time tracking is crucial for safety, ensuring fair pay, and keeping costs down.
But dealing with lost, ripped, crumpled and coffee-stained paper timesheets is not only time consuming, but stressful too. That is why many turn to ClockShark, a mobile app with a GPS function that automatically tracks time and completes employee timesheets. However, ClockShark is not the only time tracking mobile app on the market. Indeed, you can read about 19 of the best ClockShark alternatives, below.
ClockShark Alternatives
Buddy Punch is our product and we're super proud of what we've built. This is because we created it when we swapped from a paper punch clock system, and so we made sure it includes all the features a business needs to run their time tracking efficiently.
Say goodbye to all the hassle of paper timesheets and punch clocks today with Buddy Punch, today. Try it free here!
If you are sick to death of remaining your employees to fill in their timesheets, or hunting down those crinkled up, coffee-stained bits of paper that you then have to decipher to make sure that everyone gets paid fairly, then Buddy Punch is for you.
Indeed, here at Buddy Punch, our time tracking app stands out for three reasons:
We offer an Intuitive and easy to use interface for employees
We keep your team accountable, and
We help you run your payroll better
Read on for an in-depth explanation of each.
Intuitive and Easy to Use Interface for Employees
Even with tech-challenged employees, Buddy Punch makes things easy.
1. Seamless Onboarding
For instance, Buddy Punch allows users to set up an account without an email, working on a username and password instead.
Then there is our live chat service, which means we are there to help you at every step of the way of the onboarding process.
Buddy Punch is also simple and easy for your employees to use because it has multi-app support which means it works on Android and MacOS phones, tablets and even a browser. They can use Buddy Punch to log in securely from anywhere too, all at no extra cost to your business.
You get a single dashboard to track your team's activity simply and clearly too, which you can also use to communicate with your team members and calculate PTO.
3. Customer Support We Can Be Proud Of
Here at Buddy Punch we love talking to our customers and their employees. It takes us less than a minute to respond to our queries during office hours! This means if you or your employees need help we'll be there. Even if it's just helping a member of your team reset their password, something that means you can get on with what you do best, running your business without interruptions.
How Buddy Punch Keeps Your Team Accountable
Buddy punch is also great at keeping everyone on your team accountable.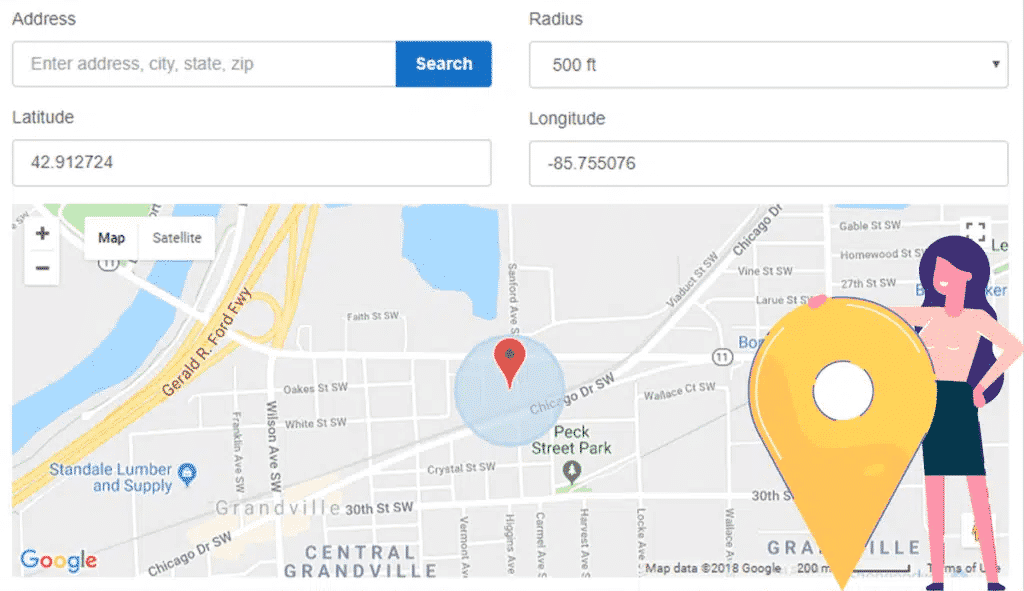 One way we do this is by offering geofencing. This means your workers will only be able to clock in and out within a set location radius, so you can make sure that they are at a specific site before they start getting paid.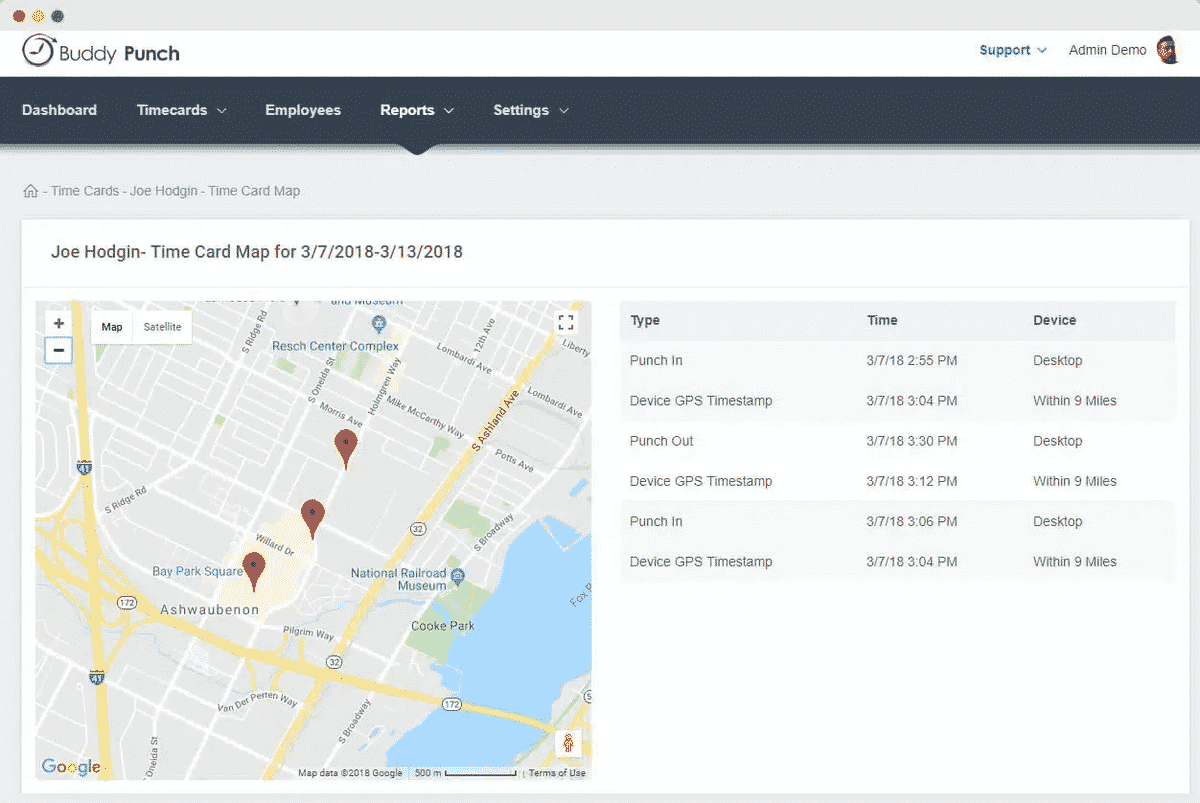 Another way that we keep your team accountable at Buddy Punch is with GPS tracking, which logs the location and time of your employee's clock in and out. Use our report function to easily view all your employees' location activity in a single document.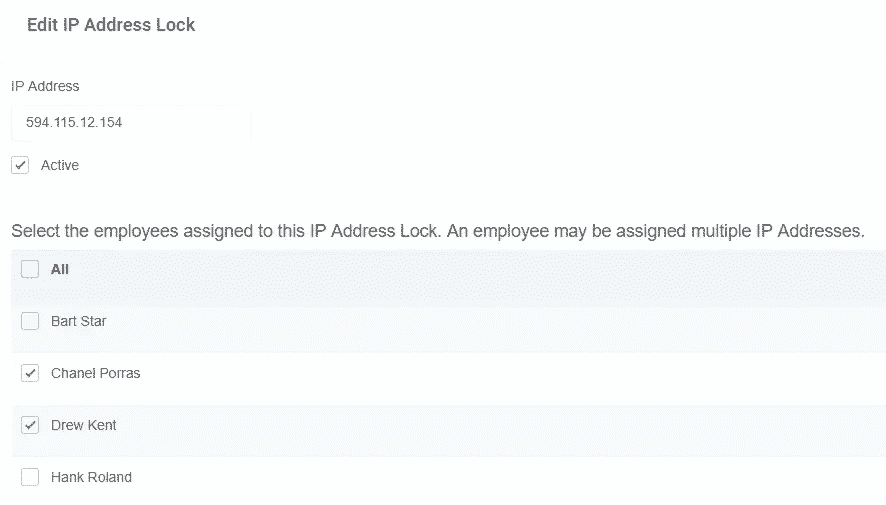 IP address locking is another feature that we offer at Buddy Punch that can help keep your team accountable. This works by only allowing your workers to clock in and out on a specific IP address.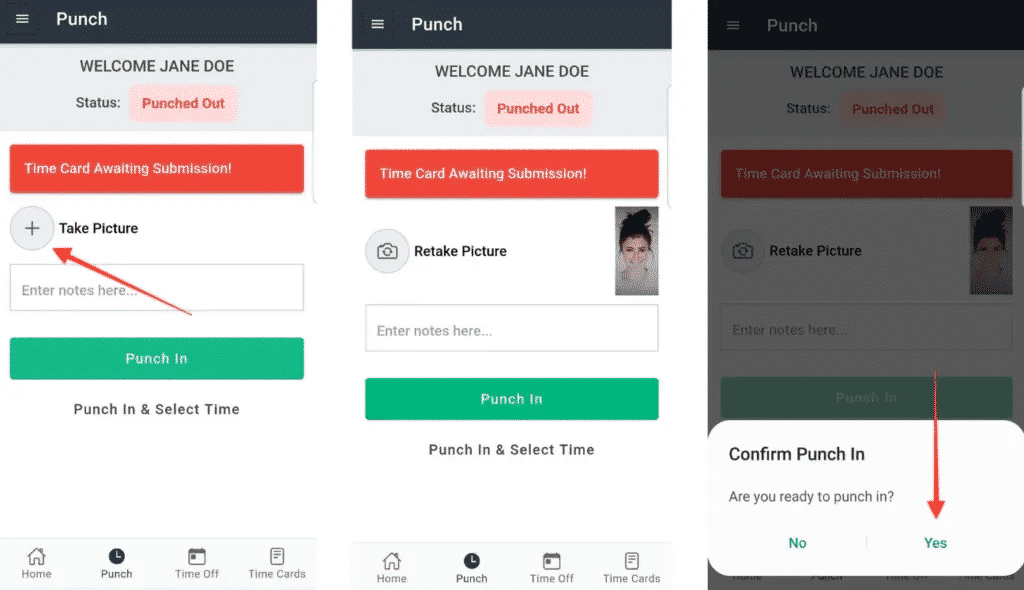 Additionally, you can increase the accountability of your team by enabling Buddy Punch's webcam photo opinion. This means that each person must take a picture of themselves to be granted permission to punch in and out. Then you can review them all from your dashboard to make sure everyone is where they say they are.
Lastly, Buddy Punch helps keep your team accountable with its punch limiting rules. This feature means that anyone attempting to punch in outside of the assigned shift patterns will not be able to and will receive an error message instead.
How Buddy Punch Helps You Run Payroll
The great thing about Buddy punch is that not only did sit make dealing with timesheets easier, but it helps you use all the timesheet data that it captures to make payroll a breeze too.
1. Integrations
In particular, the integrations with payroll providers such as Workday, Patchex, and Quickbooks to name but a few that Buddy Punch offers. This means you can seamlessly work between platforms and save significant amounts of time and effort when generating payroll.
2. Reports & Payroll Export
Buddy punch also allows you to export an excel payroll report that automatically calculates everything you need. No more pouring over coffee-stained timesheets for you!
3. PTO Summary & Accruals
Buddy Punch also makes PTO summaries and accruals a piece of cake. For instance, our PTO summary feature means calculating paid time off for your whole team or a single worker is fast and easy.
Buddy Punch takes all the stress out of accruals too, as it allows you to write rules on how much time off employees can accrue based on a specific period, or their hours worked.
4. Project Tracking
Lastly, with Buddy Punch, you can create tailored rates for different jobs, which makes keeping tabs on the budget of individual projects so much easier.
5. Additional Features
If you would like to know more about how Buddy Punch can be useful to your business, check out our help doc center, or speak to us over live chat. Our friendly experts will be only too happy to help.
You can book a one-on-one personalized demo here.
In addition to all the helpful features described above Buddy Punch also offers:
Buddy Punch's Online Reviews
As of the writing date, Buddy Punch has 4.8 out of 5 stars and 669 reviews on Capterra.

Below, we'll list just a few reviews that speak to Buddy Punch's ease of use and great customer support service. (Click here to explore the full list of reviews.)
As several reviewers have noted, Buddy Punch is an intuitive and easy to use time tracking platform for both employers and employees
"This software is user friendly and easy to learn how to use. It provides more than just time accounting. Employees can schedule time off. It provides accurate data concerning payroll dollar amounts. Overall, it is a great asset to our organization. Buddy Punch compliments our payroll software and helps ensure payroll accuracy."

Click here to read the full review.
"My experience has been very positive! I initially started using this because I was questioning some times regarding a few jobs and once I implemented it, the time issues seemed to disappear.

Pros: This product was easy to use from day one and entering the employees took no time at all. Everything is easily accessible and you can check on employees to be sure they have arrived on time to their jobs."

Click here to read the full review.
"I am an Event Specialist with Deluvia Inc, they upgraded from emailing and faxing my timesheets into this system. They are out of state so this is a great way for them to keep up with my time while doing "Road Shows". I arrive at my location, open the app and sign in, my employers do require me to attach photos so I snap a photo of the storefront before entering. While there, I set up my samples and take a few photos of my presentation to attach when I clock out. I like that I can see my schedule, even though I already know my Road Shows are 11 days back to back for each demo. It takes out 39 minutes for my lunch and keeps up with my total hours so I can accurately calculate my check. They can leave messages after each shift end set of photos. I have seen a few where they wanted to see different angles or my face more throughout my presentations. I've also been told my samples looked yummy, I left messages and asked questions that were answered. This is a good app to have when your employer is out of your area."

Click here to read the full review.
"Buddy Punch is a PERFECT time/attendance system for small/mid-sized businesses."

Overall: Very easy to implement and switch to… and their support has been awesome when we had questions.

Pros: Everything… the simplicity of a fully integrated and comprehensive system and we can use almost any mobile or desktop device for entry and monitoring."

Click here to read the full review.
Try Buddy Punch for Free
If you feel that Buddy Punch might be the right fit for your business, sign up for a free trial. You can also book a one-on-one demo, or view a pre-recorded demo video.
Whether you're tracking time for a team or as a freelancer, DeskTime is a great option. It provides an automatic time tracking solution with a desktop and mobile app that will help you stay in better control of your business. DeskTime features include Automatic Time Tracking, URL and App Tracking, Document Title Tracking, Idle Time Tracking, Project Time Tracking, Automatic Screenshots, Absence Calendar, Shift Scheduling and Invoicing.
Check out their site here for a full list of features.
Right now DeskTime has 4.4 out of 5 stars with 238 reviews on Capterra.
"Overall, I have learned to use DeskTime as a tool to know where I should be prioritizing my work and where I should be cutting time. More than just a tracker, DeskTime is an ally."

Check out the full review here
Easy to use but powerful OnTheClock's time tracking platform is a favorite among those in the hotel industry. It works on PCs and Mac, as well as on mobile and offers time tracking for in-house as well as remote workers, and any device can be authorized as a time clock, and it's compatible with fingerprint security devices too.
There are many features that OnTheClock offers clients including Time Clock for Desktop, Mobile & Phone Apps, Paid Time Off (PTO), Surveys, GPS Tracking and Messaging.
Check out their site here for a full list of features.
Right now OnTheClock has 4.7 out of 5 stars with 503 reviews on Capterra.
"Best Time-clock App!!!

Pros: This app does everything I need it to do and more! I chose this one over the others because it does a timesheet/stub I can include with my employees' checks. It's the perfect app for my cleaning business!!

Cons: I do not like that it is priced per user. As my business grows the price goes up for each new employee."

Check out the full review here
CrewTracks is a time tracking option that is specifically created with the construction industry in mind. It's designed to make the life of managers easier by allowing employees to clock in and out digitally, and then using this data to craft reports that allow for better resource planning.
Some of the many features of CrewTracks offer include Scheduling, Crew Texting, Job Tracking, Photo Timeclock, Production Tracking, Document Management, GPS Tracking and Equipment Tracking
Check out their site here for a full list of features.
Right now CrewTracks has 5.0 out of 5 stars with 11 reviews on Capterra.
"Simple to use software that is GREAT for tracking field employees

Overall: Crewtracks helped us make the switch from paper time cards to digital. We originally purchased the software to track employee time, however, we've started using Crewtracks for so much more. Our foremen have become accustomed to uploading pictures and notes in the app, which allows management to track project costs/production without stepping foot on a job site."

Check out the full review here
The Hubstaff software is an all-in-one work time tracker. The design sprang from their own needs for this tool, which makes it very user friendly for those businesses across a range of fields from cleaning companies to construction. Hubstaff's time tracker is a suitable solution for office, field and remote workers and offers features such as Online Time Reporting, Automated Payroll & Invoicing, GPS Location Tracking, Employee Productivity Monitoring and Employee Scheduling.
Check out their site here for a full list of features.
Right now Hubstaff has 4.6 out of 5 stars with 1237 reviews on Capterra.
"This software makes my work a lot easier. It tracks work time, counts what should be paid to employees, shows the productivity of each user, and a lot more extras. The interface is easy to use. The support is quick and qualified."

Click here to read the full review.
Paymo is designed to maximize productivity by keeping your business as organized as possible. It offers multiple uses from reducing delays to making sure everyone gets paid correctly and on time. Indeed, with Paymo you can make sure that no billable hours are missed as it will convert your timesheets to client invoices in a simple click. The Paymo platform offers features including Time Tracking, Task Management, Kanban Board, Team Collaboration, Team Scheduling, Leave Planner, Gantt Chart and Invoicing & Estimates.
Check out their site here for a full list of features.
Right now Paymo has 4.7 out of 5 stars with 416 reviews on Capterra.
"It is important to note that Paymo isn't idle in enhancing its software. Not only that, but new features are thoughtful and integrated seamlessly with the tool. I appreciate this because I have used other software that seems to have their priorities mixed up when releasing enhancements; adding things that don't move the needle ahead of things that do."

Check out the full review here
Connecteam is an effective employee time clock and tracking solution chosen by many businesses. It works across multiple platforms and operating systems including Mac and Windows, as well as on tablets and other mobile devices.
Connecteam offers plenty of features and functionality including Employee Time Clock, Employee Task Management, Employee Scheduling, Employee Training, Employee Communication and Checklists and Forms.
Check out their site here for a full list of features.
Right now Connecteam has 4.8 out of 5 stars with 142 reviews on Capterra.
"Pros: I love the support team, they respond quickly and resolve my issues in minutes…I have LOTS of questions and they always get me back on track when I am stuck.

Cons: I wish that I could add number fields together in the forms."

Check out the full review here
Homebase is all about making time tracking hourly work as easy as possible while cutting out the paperwork. Their platform archives this by using employees' and employers' devices to track not only work hours but breaks and overtime as well. The Homebase platform offers features including Employee Scheduling, Time Clock, Timesheets, Hiring & Onboarding, Health & Safety Screening, Team Communication, and HR & Compliance.
Check out their site here for a full list of features.
Right now Homebase has 4.6 out of 5 stars with 823 reviews on Capterra.
"Overall: Excellent for time tracking and keeping up with the team's schedule.

Pros: I like that it is user friendly and it has a mobile application. Everything works seamlessly and have not experienced any downtime or glitches at all. It streamlines our timekeeping tasks and helps us save a lot of time. We all like it!"

Check out the full review
After a rebrand from Workplus to Insightful, you can still find the same useful features such as Employee Monitoring, Time Tracking, Automatic Time Mapping and Screenshots. In particular, Insightful's time tracking services provide you with the data insights you need to more accurately assign resources and so save money.
Check out their site here for a full list of features.
Right now Insightful has 4.8 out of 5 stars and 46 reviews on Capterra.
"Great app for remote employee time tracking "

Overall: Automated time tracking is a great tool – guys adjusted it to our needs Remote employee monitoring – is great but I solely used it to see what types of apps and websites our employees use Screenshots – we do not use this since ethically it is not accepted in our organization but could be a great tool for those who need it. They have projects and tasks – this has added significant value for us. Overall it was the only software we tested in this industry that was simple to instal and use."

Check out the full review here
QuickBooks Time is easy to use, time tracking software that can be run on mobile, on the web and even on a single device as a 'time Kiosk. ' Use the information that QuickBooks Time collects to improve scheduling, payroll, and collect more accurate timesheets, delighting both businesses and employees. Features available on QuickBooks Time include Time Tracking, Staff Scheduling and Messaging, Time Card Reports, as well as Payroll and Human Resources Integrations.
Check out their site here for a full list of features.
Right now QuickBooks Time has 4.7 out of 5 stars with 5541 reviews on Capterra.
"Great for tracking employees on the go"

Pros: Our company had to transition from another time-tracking software because of an issue of employees clocking into a specific job name. Our company's financials runs on QuickBooks and syncs up with restoration software our mitigation technicians use. Because we needed our employees to click into a specific job name created by our restoration software (to track job costing), we needed software that would generate those job names in time tracking software, so it made sense to use software created by Intuit. Luckily, Quickbooks Time actually works well for us. Other things we like about QB Time: -Able to track employees via GPS since all of our employees are on the road -Able to analyze job costs just from the app itself -The app works on both Apple/Android, so no external hardware is needed -Pulling time-sheet reports is super easy."

Click here to read the full review
Timely differs from many of the time trackers reviewed in this post because it proudly stands against surveillance tactics. That means that keystroke monitoring and automatic screenshots are not part of the package they offer, Instead, it is all about saving your business time, by automatically tracking how much time is spent on specific tasks.
Features included in the Timely software are Automatic Time Tracking, Project and Team Planning, Team Time Management, Project Time Management and App Integrations.
Check out their site here for a full list of features.
Right now Timely has 4.7 out of 5 stars with 207 reviews on Capterra.
"Timely combines a simple, intuitive interface with smart back-end features to deliver the best time tracking solution, hands down. Having used a number of different time tracking apps I was incredibly happy to find Timely – its user interface is beautiful, the tracking and reporting tools are simple and easy to use and the product team is continuously evolving the platform, adding new features and improving the system."

Check out the full review here
Next, we have Clockify offering a 100% time tracking app with unlimited users. That means you can better monitor the use of time within your business without paying out anything at all. The features that Clockify include a Time Tracker, Timesheet, Reports, Dashboard, and Teams.
Check out their site here for a full list of features.
Right now Clockify has 4.7 out of 5 stars with 3998 reviews on Capterra.
"This software is easy to use and offers everything I need from a time tracking software: the ability to track time, pull reports on where my time is spent, and quickly generate invoices."

Check out the full review here
The team at eBillity pride themselves on understanding that business wants to remove the uncertainty from time tracking and replace it with accuracy instead. That is why they came up with an automated solution for logging timesheets and tracking billables.
eBillity's software features include Employee Time and Attendance Tracking, Employee Time Approval, GPS Time Tracking, Employee Scheduling and a Time Clock.
Check out their site here for a full list of features.
Right now eBillity has 4.3 out of 5 stars with 2428 reviews on Capterra.
"Overall, we have been very happy with TimeTracker in our business, and would recommend to other companies seeking a time tracking solution."

Check out the full review here
Sling is time tracking software that is offered for free at the entry level, although there are additional costs for premium packages. It's designed to make time tracking and payroll as simple as possible and helps to minimize early clock-ins with GPS geofencing or a designated clock terminal.
Some of the features offered by Sling include Employee Scheduling, Time Clock, Task Management, Labor Costs, Multiple Work Locations, Communication, as well as Integrations
Check out their site here for a full list of features.
Right now Sling has 4.6 out of 5 stars with 107 reviews on Capterra.
"I originally went looking for an easy, free scheduling app. I happened to find Sling and immediately loved the way I could customize positions and make schedule templates. I then saw how Sling offered a timeclock, which our company really needed. We relied on Excel sheets for our employees, so using a timeclock app was like bringing us out of the dark ages. We use the Newsfeed all the time to communicate policy and procedure changes as well. It has changed the way we interface with our employees."

Check out the full review
The text time tracking platform we are going to discuss is 7shifts, which is designed to be a one-stop-shop for communication and schedules as well as timesheets. It's very popular in the hospitality industry too because it also allows tip pooling. The features it offers include Scheduling, Time Clocking, Communication, Hiring, Task Management, Manager Log Book and Tip Pooling.
Check out their site here for a full list of features.
Right now 7Shifts has 4.7 out of 5 stars with 876 reviews on Capterra.
"Overall: It pays for itself in employee management. Time off, scheduling, basic HR tasks (address, phone #, hire date, etc.) are great things to utilize.

Pros: I absolutely adore 7Shifts. To start off with a HUGE bonus, they have a free app for employees, so that already helps get this software in the pockets of those you're reaching. I only have 10 employees, but they are all being pulled in different directions/departments, so we're able to keep up with time off requests, coordinate with other managers and see what shifts are covered all in one place. It's incredibly easy to use once you get used to it!"

Check out the full review here
ZoomShift is all about time tracking and scheduling for employees that work on an hourly basis. It comes with a range of helpful features including Work Scheduling, a Time Clock, Timesheets, Mobile Apps, Time Tracking, Time-Off Tracker, Shift Planning and Shift Swap.
Check out their site here for a full list of features.
Right now ZoomShift has 4.5 out of 5 stars with 93 reviews on Capterra.
"Overall: It helps keep an overview of all staffing, allows them to check-in, and for me to approve timesheets. End of the month staff download their timesheets for the period and send them in with an invoice. Because the hours they download are the same as the ones I see there are never any issues in reconciling."

Check out the full review here
When I Work is a scheduling and time tracker that can save your business a great deal of time. It offers an online time clock with GPS so your employees clocking in and out will always be precise. It also allows you to track the time off, breaks, and attendance of your employees easily and can even connect with your favorite payroll provider.
The features that I Work offers to its clients consist of Time Clock, Employee Scheduling, Timesheets and Team Messaging.
Check out their site here for a full list of features.
Right now When I Work has 4.5 out of 5 stars with 918 reviews on Capterra.
"Overall: Staff empowerment to take control of their schedule and the money saved from the time saved and less errors occurring make this experience worth all the searching for a new system. Also, the customer service is quick and straight to the point!"

Check out the full review here
The Findmyshift platform allows businesses to track hours worked rather than hours scheduled, ensuring accurate and fair wages. It will also notify managers if a member of staff didn't turn up, or clocks in early or late for work by cross-referencing against their scheduled hours. Additional features on Findmyshift include Staff Scheduling, Time and Attendance, Reporting and Payroll, Reminders and Notifications and Time Off Management.
Check out their site here for a full list of features.
Right now Findmyshift has 4.6 out of 5 stars with 675 reviews on Capterra.
"A much clearer and more accurate view of staff work times, leave. Easier to track absenteeism and manage via the reports available. Simple to use and a time saver when planning rosters and staff leave."

Check out the full review here
The final time tracking app that we will be looking at today is Coast. Coast offers a free app that works on any device that allows you to monitor attendees, employee hours, and overtime.
Additional features included with the Coast app are Employee Scheduling, Task Management, Team Chat, Checklists, Time Clock App, Recurring Tasks, Shift Swap and Work Orders.
Check out their site here for a full list of features.
Right now Coast has 5.0 out of 5 stars with 4 reviews on Capterra.
"Coast makes managing my team a breeze"

Pros: All in one tool that helps me manage my team. It has replaced all the back and forth emails and text. Favorite feature is the tasks where I can track exactly what the progress of each task is."

Check out the full review here
Try Buddy Punch for Free
If you feel that Buddy Punch could be the right fit for your business, sign up for a free trial. You can also book a one-on-one demo, or view a pre-recorded demo video.
You May Also Like…