Best Construction Time Tracking App (3 Options)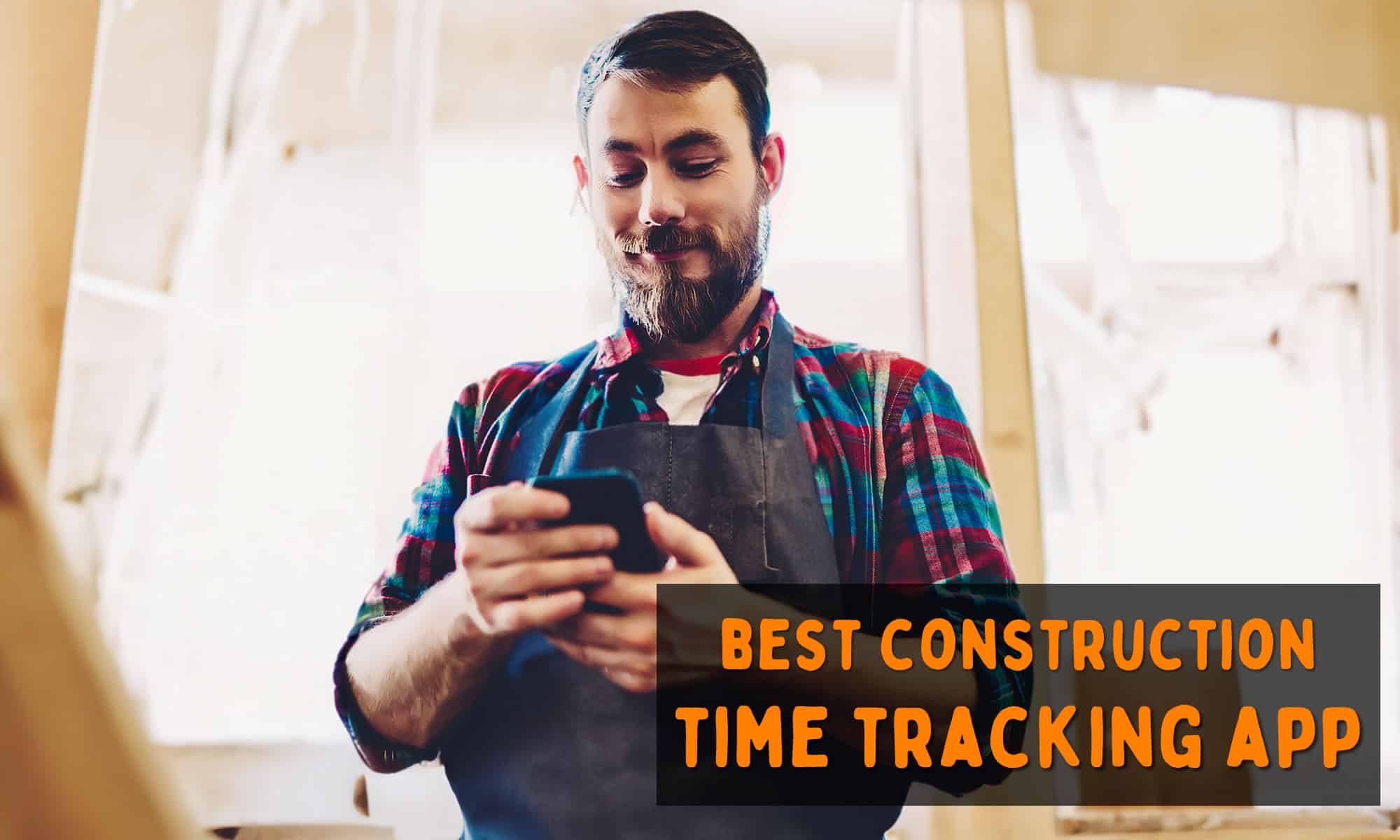 Finding the right construction time tracking app is a game-changer for any construction business, big or small.
In this article, we've done the heavy lifting for you, providing an analysis of the top three construction time tracking apps.
We've taken into consideration the unique needs of construction workers, ensuring our time tracker recommendations cater to both on-site and mobile device requirements, offer cloud-based solutions, and support both iOS and Windows platforms.
How can I accurately track my construction workers' on-site hours?
What's the best way to monitor employee hours and prevent time theft?
Are there construction time tracking apps that offer geofencing and GPS location tracking?
This article is for:
Construction business owners looking for reliable time tracking solutions.
Payroll administrators in construction companies.
Project managers searching for efficient project and time management tools.
Field supervisors needing real-time updates on their crew's whereabouts and activities.
With a solid understanding of construction time tracking software and the workforce management tools used by construction companies, you can trust us to provide helpful recommendations for the construction industry.
We want to help you boost the profitability of your construction projects, simplify job costing, and ensure that every billable hour is accounted for.
Now, let's dive in and explore how these construction time tracking apps can change the way you collect construction timesheets and complete payroll processing.
Best Construction Time Tracking App
1. Buddy Punch
How Buddy Punch's Time Tracking Platform Works
Buddy Punch stands out not just as a construction time clock app but as an all-encompassing solution designed to refine workforce coordination and amplify overall team productivity.
This intuitive platform enables business owners to meticulously monitor employee time and uphold integrity in attendance records, ensuring everyone is where they need to be on the job site.
Stay Connected with Real-Time Alerts
Regardless of your location, Buddy Punch keeps you connected with immediate notifications.
Be it clocking in/out activities or alerts on potential overtime, managers and team leaders receive instant updates, maintaining a constant pulse on field crews and onsite activities.
Verify Attendance with QR Codes & Facial Recognition
Accuracy is paramount when it comes to employee time entries.
Buddy Punch champions this cause, integrating QR codes and facial recognition to validate clocking activities and secure precise timesheet data.
This eliminates the need for paper timesheets, transitioning to a more reliable, mobile time tracking solution.
Buddy Punch is adaptable to your unique organizational needs.
With a wealth of information available in our "Knowledge Base," you can tailor the system to perfection.
And if you hit a roadblock, our dedicated support team is just a message away, ready to assist you.
You can even explore the app's full capabilities with a personalized demo, available for booking now.
Dive into detailed reports generated by Buddy Punch, exportable to Excel for further analysis.
Our transparent pricing ensures you know what you're paying for, with no hidden fees.
With options for offline access and support for both mobile devices and kiosk setups, you're equipped for seamless project tracking and time management.
You can book a one-on-one personalized demo here.
Buddy Punch Makes It Easy For Construction Team Members To Complete Time Entries
Here are just some of the features available with this time tracking software for monitoring employee work hours:
Buddy Punch's Online Reviews
Have you seen Buddy Punch's user reviews? As of the writing date, Buddy Punch has 4.8 out of 5 stars and 904 reviews on Capterra.
Below, we'll list just a few reviews that speak to Buddy Punch's ease of use and great customer support service. (Click here to explore the full list of reviews.)
As reviewers have noted, Buddy Punch provides team leaders and project managers with the necessary tools to streamline timekeeping and monitor labor costs:
"The ease of this software helps me post schedules quickly. I have three businesses and staff that float between all. The color coding system helps me see what employee or department needs attention."
Click here to read the full review.
"It's easy to clock in or clock out. The timesheet to keep track of your hours."
Click here to read the full review.
"Buddy Punch is easy to use and even easier to understand as a user. Time track makes sense, and edits are made easy to submit."
Click here to read the full review.
"Cannot say enough about their support. Even if the product was not as amazing as it is, I would highly recommend Buddy Punch due to the unbelievable support!"
Click here to read the full review.
Try Buddy Punch for Free
If you feel that Buddy Punch might be the right fit for your business, sign up for a free trial. You can also book a one-on-one demo, or view a pre-recorded demo video.
2. QuickBooks Time
QuickBooks Time, an extension of the renowned accounting software, brings its user-friendly and reliable experience to the realm of time tracking, making it a stellar choice for construction companies in need of an intuitive mobile app.
This platform does more than just track employee hours; it provides comprehensive time card reports, granting team leads and project managers valuable insights and a holistic view of workflow and employee productivity.
Incorporating QuickBooks Time into your operations means seamless integration with existing payroll systems, not to mention the added benefits of staff scheduling and communication features.
This enhances the overall utility of the platform, ensuring accurate time tracking and efficient project management on the job site.
It's a great timesheet app for Android and iPhone, and at the time of writing, QuickBooks Time has 4.7 out of 5 stars and 6,568 reviews on Capterra.
QuickBooks Time (formerly TSheets) has features that include but are not limited to:
"QuickBooks is an efficient and user-friendly tool for automating accounting tasks. It is especially useful for small businesses, as it helps them track hours, bill clients, and generate reports."
Click here to read the full review.
3. TimeCamp
TimeCamp distinguishes itself in the crowded field of time tracking solutions with its advanced features and commitment to optimizing productivity and employee monitoring.
Whether it's ensuring accuracy in time entries with GPS time tracking or simplifying the invoicing process, TimeCamp offers a comprehensive suite of tools to meet the diverse needs of construction businesses.
Aiming to uplift team efficiency and streamline project workflows, TimeCamp stands out as a top-tier construction timesheet app, providing real-time insights and tools to automate various business processes.
Its focus on enhancing employee monitoring makes it an invaluable asset for any construction team looking to optimize their operations and ensure accuracy in every aspect of their work.
At the time of writing, TimeCamp has a total of 589 reviews on Capterra, with an average of 4.7 out of 5 stars. TimeCamp offers a full range of practical features for teams:
"It's the automatic time tracking that I like the best. Finding the crucial phrases that will correctly monitor time took some time, but now that I've got it functioning it's fantastic. Compared to rivals, Timecamp's high bandwidth is the second most popular aspect of the service."
Click here to read the full review.
Try Buddy Punch for Free
If you feel that Buddy Punch could be the right fit for your business, sign up for a free trial. You can also book a one-on-one demo, or view a pre-recorded demo video.
You May Also Like…