Real-Time Location Tracking App (3 Options)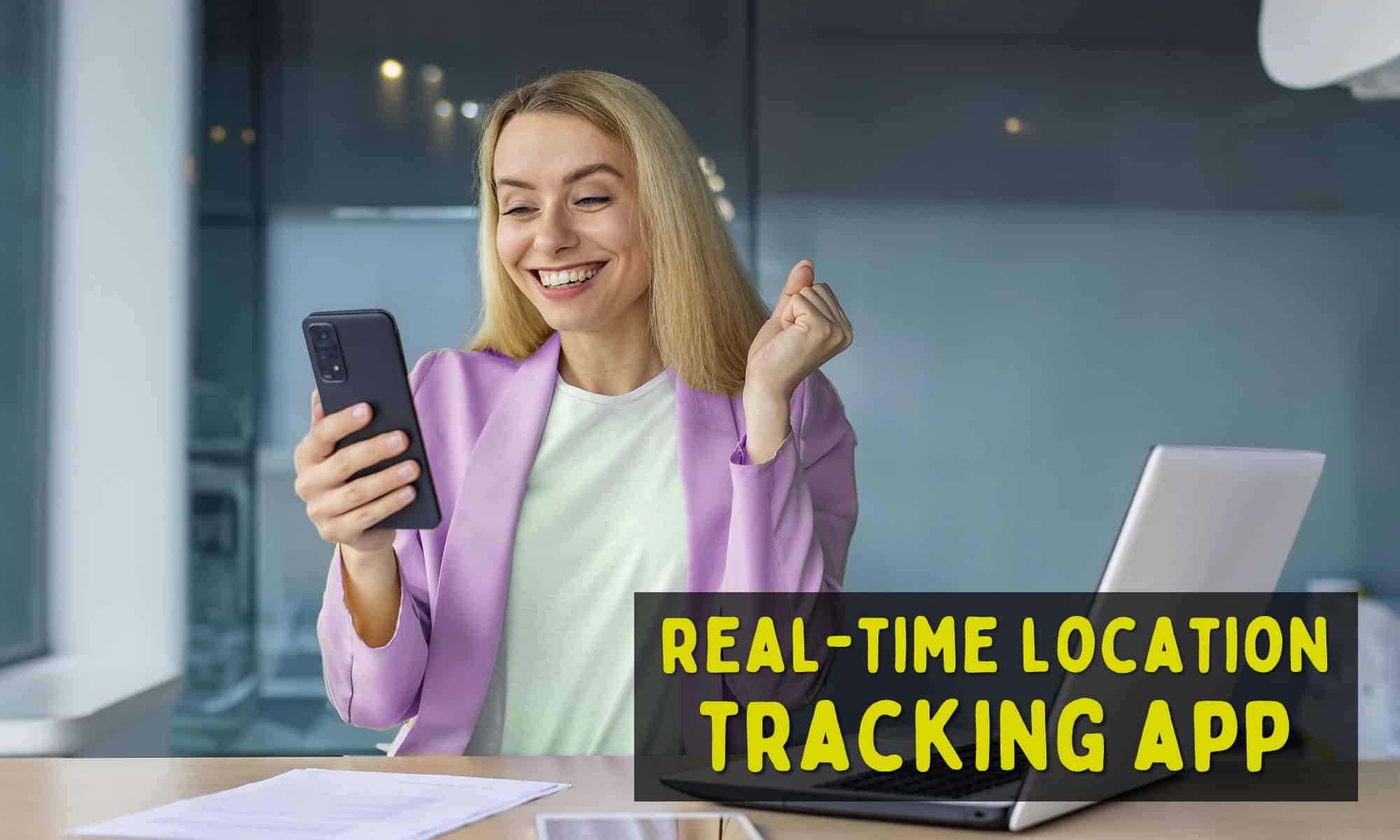 Finding the best GPS location tracker or GPS phone tracker is more relevant than ever.
If you've ever found yourself asking, "Which is the best GPS tracker app to get a handle on real-time location tracking?", you're in the right place.
Are you losing sleep over not having real-time GPS insights into your team's whereabouts?
Does your current GPS tracking app fail to give timely notifications or show a comprehensive location history?
Have you faced challenges with location sharing or deciphering text messages from tracking apps on your Android phone?
My journey through the app store and extensive work with various GPS tracker apps offers a wealth of knowledge.
Business owners in need of a user-friendly location tracker.
Enterprises desiring real-time GPS updates with in-app SMS features.
Firms prioritizing location sharing, coupled with a detailed location history.
With a background rich in evaluating the best GPS solutions and location-based tools, I've curated a list of the top three options for you.
These apps offer a seamless blend of real-time GPS tracking, SMS notifications, and user-friendly interfaces.
Whether you're in search of the best app for your Android phone or a location tracker with precise location sharing capabilities, we've got you covered.
Real-Time Location Tracking App
1. Buddy Punch
For operations managers, HR teams, small enterprises, and rapidly expanding entities, Buddy Punch emerges as the preferred platform, adeptly centralizing geolocation and time tracking on your target device.
How Buddy Punch's Time Tracking App Works
Harness the power of Buddy Punch, not just as a time tracker but also as a tracking device for geolocation.
Employees across the globe can clock in and out on a myriad of devices, from mobiles, iPads, to tablets, over Wi-Fi or cellular networks.
The application seamlessly integrates live location data, ensuring accurate calculations of work hours, overtime, and leaves.
GPS Insights Enhanced With Geolocation
Dive deep into the geolocation features to determine the exact location of your employees when they clock in or out.
Regardless of your stature, be it a budding entrepreneur or seasoned team leader, access this vital location data from your dashboard and individual time cards.
Data Management With Location Precision
Tailor your data with precision.
Extract geolocation reports suitable for your business operations, switch them from Excel to PDF formats, and swiftly relay them to your payroll providers.
Accessibility Across Devices
Be it a desktop, iPad, or any Android target device, Buddy Punch stands ready. Its compatibility extends to free apps on both iOS and Android platforms, optimized across all browsers for an impeccable user experience.
With its location tracking feature, the app guarantees consistent and precise geolocation insights.
Starting with Buddy Punch is a walk in the park, but for those eager to delve deeper, our enriched "Knowledge Hub" offers more.
The hub details the nuances of geolocation, location tracking features, and more.
Facing a hurdle?
Our dedicated support team is always ready to help.
You can book a one-on-one personalized demo here.
Buddy Punch Is Available On Apple & Android Devices
We're just getting started! Our online time management software is packed with useful features:
Buddy Punch's Online Reviews
As of the writing date, Buddy Punch has 4.8 out of 5 stars and 890 reviews on Capterra.
Below, we'll list just a few reviews that speak to Buddy Punch's ease of use and great customer support service. (Click here to explore the full list of reviews.)
"The system is easy to use and our employees can operate it on their cell phones so we have more accurate time keeping as they travel to several properties and do many different types of projects in a day. The system allowed us to be able to add all the properties along with all project tasks so they simply have to just punch the buttons as opposed to having to type it all in themselves. Also, the notes section makes it easy to add any information they might have on that project."
Click here to read the full review.
"I've enjoyed using Buddy Punch! I've had to deal with several other timeclock solutions at other businesses, ranging from different software to old-fashioned punch clocks to just simple sheets you filled your hours out on. Far and away, BP is the best I've seen yet."
Click here to read the full review.
"I handle HR for a small start-up tech company, and we were looking for a simple, easy-to-use time tracking software solution that was also cost-effective for our size. We found Buddy Punch, and it seemed to offer everything we needed, and it was reasonably priced. We signed up for the trial period, and our employees were impressed immediately."
Click here to read the full review.
"Employees can punch in wherever they are assigned. We can use a geofence if an employee is not punching in at the yard. Can see where they are when they punch in. Has prevented "stealing time". Perfect for our weekly payroll information. Employees clock in early AM and late PM and can leave notes when no one is in the office."
Click here to read the full review.
Try Buddy Punch for Free
If you feel that Buddy Punch might be the right fit for your business, sign up for a free trial. You can also book a one-on-one demo, or view a pre-recorded demo video.
2. QuickBooks Time
Tailored for small businesses, QuickBooks Time streamlines the process of time entry, allowing team members to clock in and out with ease via its mobile app.
For leaders who are always on the move, the application facilitates immediate timesheet approvals directly from their devices.
QuickBooks Time (formerly TSheets) has a range of innovative features for small businesses:
It's a great timesheet app for Android and iPhone, and at the time of writing, QuickBooks Time has 4.7 out of 5 stars and 6,538 reviews on Capterra.
"QuickBooks TIme makes my payrolls, job costing, and reports so much more accurate, efficient, and expedient. The time I save pays for the software over and over again. Not to mention, the customer service is stellar!"
Click here to read the full review.
3. TimeCamp
With its automated one-click time tracker, TimeCamp presents a holistic solution.
It is meticulously crafted to monitor team performance and productivity in real-time, centralizing all team data in one cohesive platform.
You can gain a snapshot view of how employees distribute their time across various apps and websites, giving you unparalleled insights into their work habits.

At the time of writing, TimeCamp has a total of 589 reviews on Capterra, with an average of 4.7 out of 5 stars. TimeCamp comes with the following features:
"TimeCamp is the cheapest time tracking software that I have worked with so far. It covered most of my needs with the free version itself. With the desktop application, we can track the computer activities, websites, and applications usage. This enables to bring trust among the customers."
Click here to read the full review.
Try Buddy Punch for Free
If you feel that Buddy Punch could be the right fit for your business, sign up for a free trial. You can also book a one-on-one demo, or view a pre-recorded demo video.
You May Also Like…