5 OnTheClock Alternatives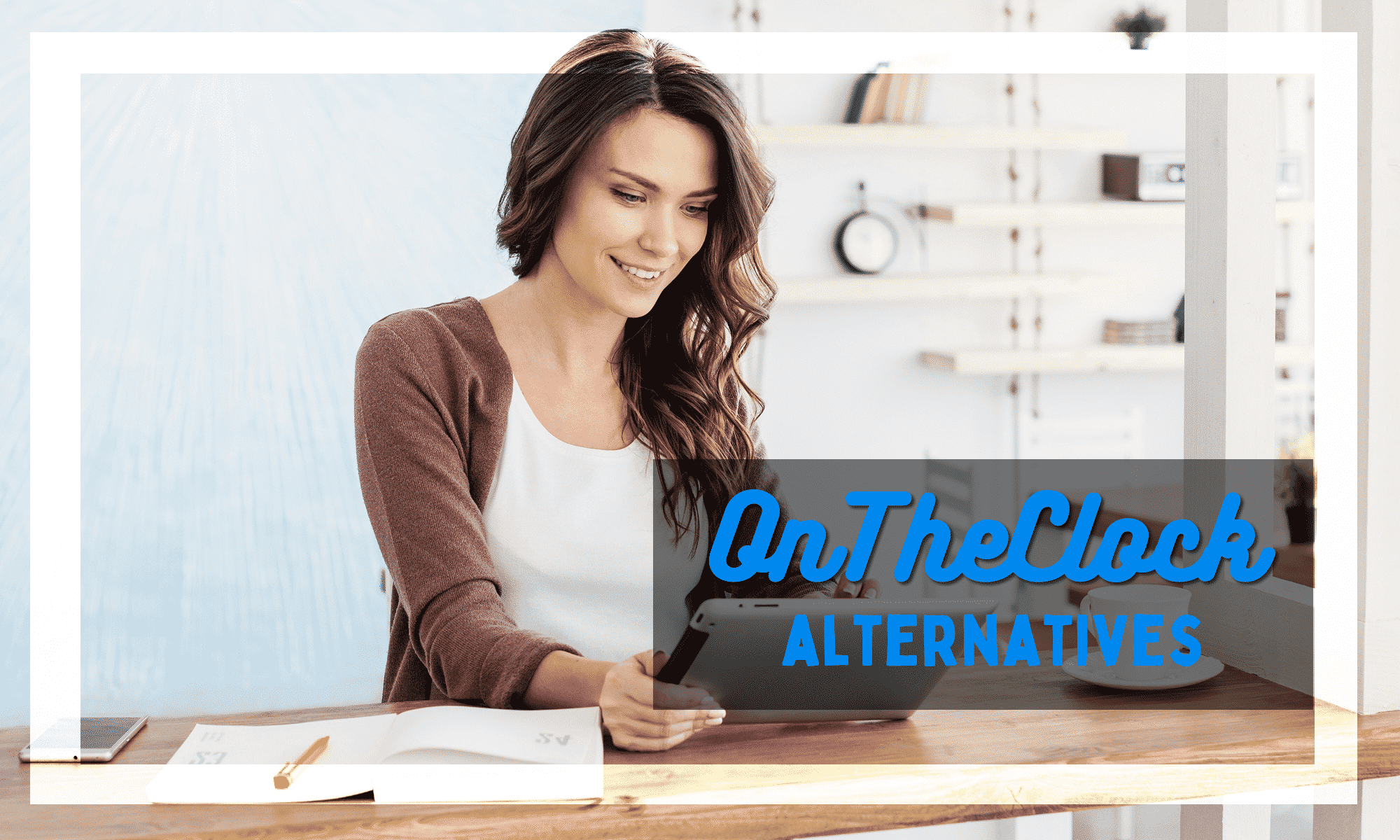 When you own or run a business it is vital to make sure that you have accurate record-keeping of employee hours for many reasons including payroll processing, working out labor costs, and health and safety.
However, gathering the employee data for these records is often surprisingly difficult. Indeed, knowing who is on-site, and working, and in what area at any given time can be a real challenge, one that the traditional punch-in, punch-out time clock was developed to solve.
Unfortunately, traditional time clocks aren't perfect or particularly efficient either. This is because it only takes an employee to forget to clock in for them to be inaccurate. Then there is the problem of time theft, a situation that occurs when an employee uses a buddy to punch in for them, even though they aren't there. A situation that can cost your business a great deal of money.
The good news is there is a solution to the inaccuracy and inefficiency of traditional time clocks, and it's time tracking software, like the product offered by Ontheclock.com. Indeed, their web-based time clock software helps you to streamline attendance tracking and payroll processing. Ontheclock even offers different levels of permissions for administrators, managers, and employees, which means only the right people have access to the right information.
Of course, while many people are happy with the web-based time clock option described above, there are also many other alternatives to Ontheclock to consider. Indeed, you can read about 5 of the best Ontheclock alternatives in the article, below.
OntheClock Alternatives
Before we get into the benefits of all of the Ontheclock alternatives discussed below, we just wanted to let you know that the brain behind this post is Buddy Punch. Yes, that's right Buddy Punch is our product and we are incredibly proud of it.
We came up with the concept for Buddy Punch when we needed to solve our own time and attendance tracking issues, and then realized just how helpful it could be to other businesses too. Indeed, we are so pleased with Buddy Punch that we like to offer you the chance to try it for free here. Then you can see firsthand just how useful it can be to your business.
The first of the Ontheclock alternatives we will examine here is our product Buddy Punch. Buddy Punch is the answer to all your time clock and human capital management needs. It allows you to track time and attendance, cuts payroll processing time, and enables you to manage employees effectively. All without having to deal with paper timesheets or traditional punch cards.
The best thing about Buddy Punch is that it's not just great digital attendance tracking software, but it's also jammed packed with other key features that make HR management fast and easy. Keep reading to find out about Buddy Punch's features below.
Intuitive and Easy to Use Interface for Employees
Employee onboarding couldn't be easier with Buddy Punch, and your workers certainly don't need to be tech wizards to use our simple time clock software. They don't even need an email address to set up a clocking-in account, as you can quickly generate a username and passcode in a flash.
You can choose between providing a single tablet for your employees to clock in on, using a web browser, or getting them to access mobile app by downloading Buddy Punch onto their phones. After all. Buddy Punch is available for both macOS and Andriod operating systems.
Outstanding customer support
Lastly, in the rare situation that you or your employees have an issue with using Buddy Punch, you will find that we offer outstanding business hours support. Indeed, you can use our live chat feature to connect with an expert adviser, and with our average time of response to your first message being under a minute, you can be safe in the knowledge that we will never leave you waiting for answers.
How Buddy Punch Keeps Your Team Accountable
Our attendance tracking solution is also designed to facilitate maximum accuracy for time and attendance tracking with several key features that help to prevent the issue of time theft (When someone else clocks in for another employee).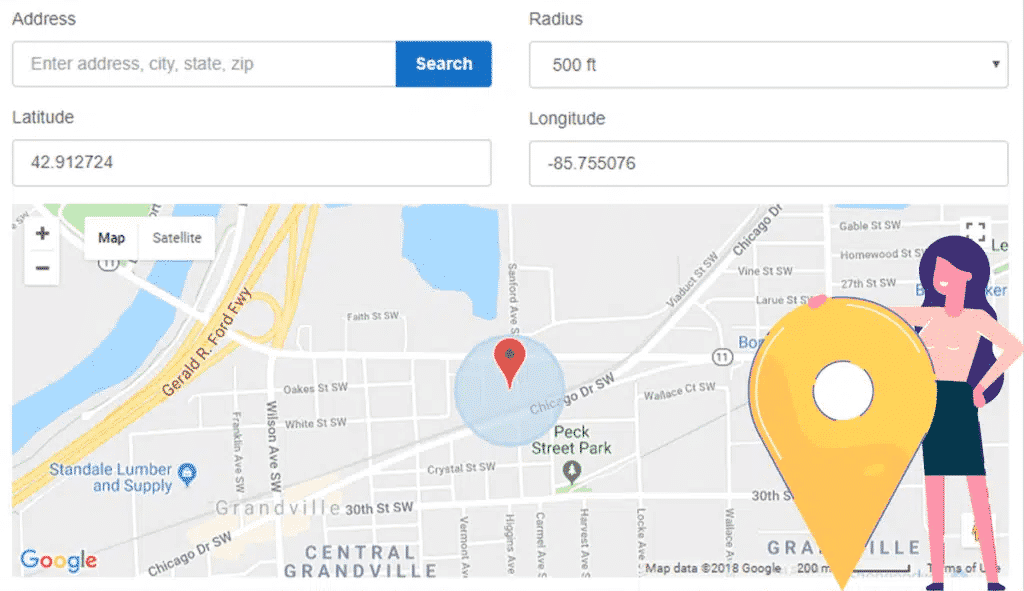 The first of these is our geofencing feature, which limits the location radius where employees are able to clock in. The benefit of geofencing is that it reinforces the security of our attendance tracking software, ensuring that workers cannot punch in and claim employee hours when they are not on site.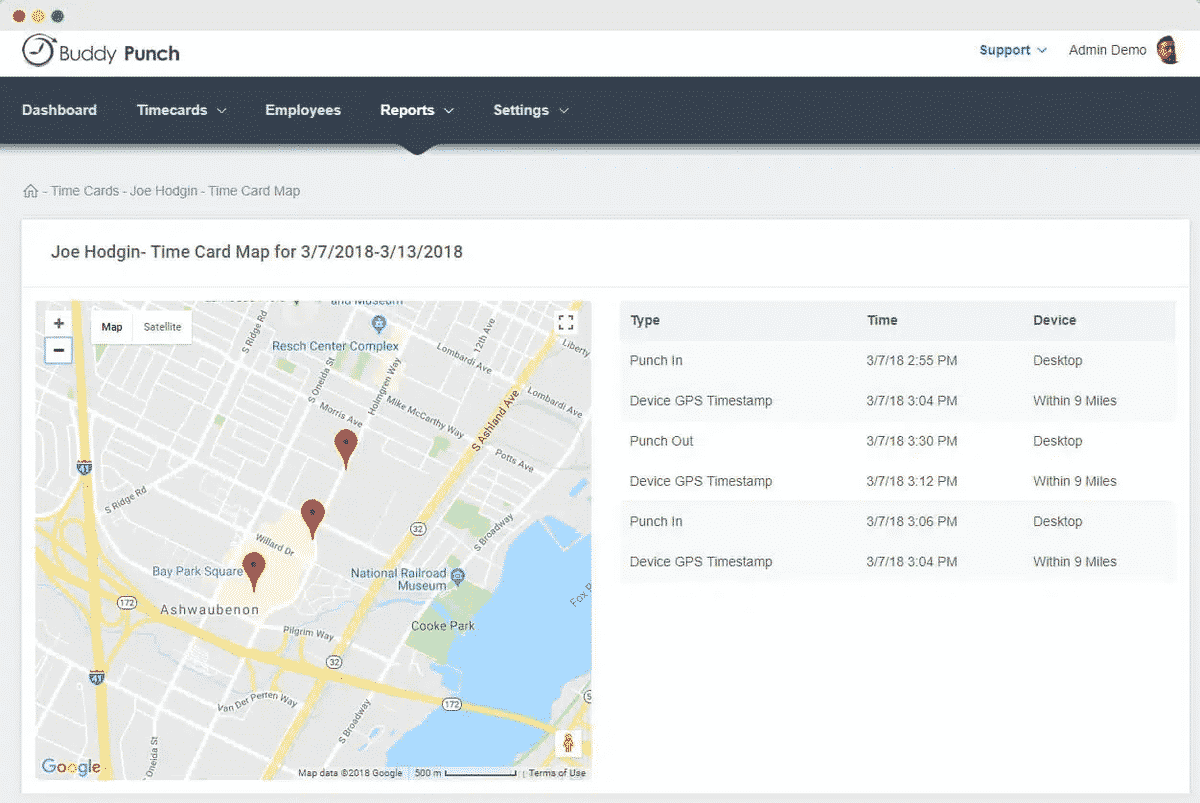 Buddy Punch's GPS tracking software further enhances the accuracy and security of the app because it allows you to confirm not only the time at which they punch-in, but also the location of your employee. This makes disputes far easy to deal with at the payroll stage and helps you to keep comprehensive employee records for health and safety purposes. It also helps you better manage employees because you have improved data on their location at any given time.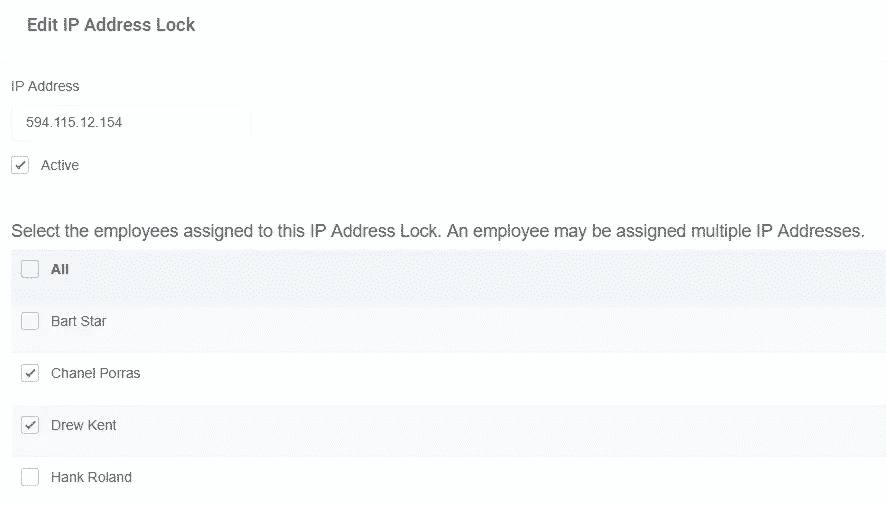 Buddy Punch's employee time clock also features IP address locking to ensure that the information that you have on your employees is as accurate and up to date as possible. It functions by making sure that your employees can only punch in and out on a specific IP address, which is ideal for remote workforce management, non-desk employees, and those working from home.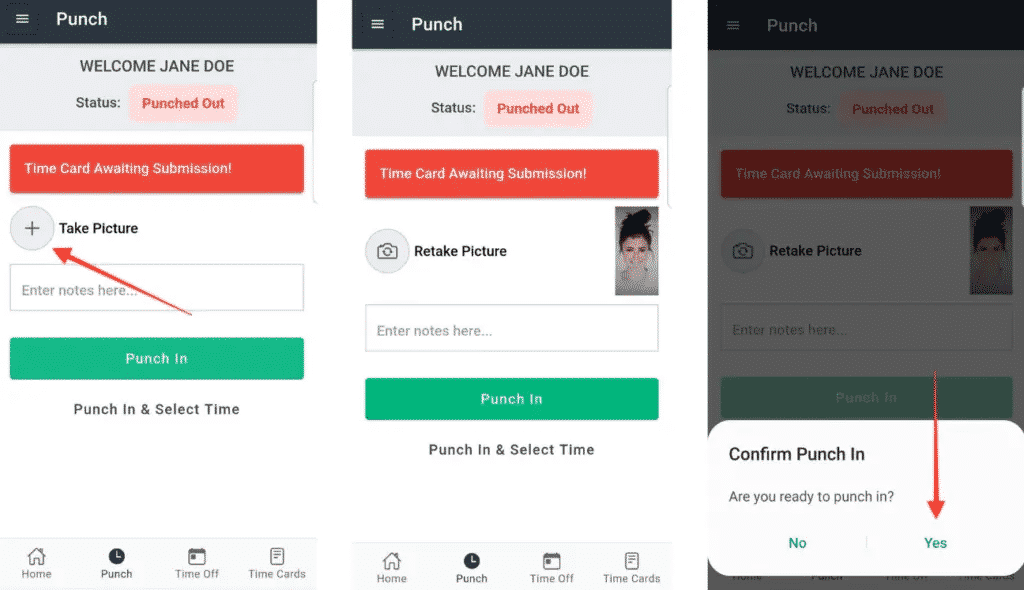 Then there is the Webcam Photo feature, which further enhances the employee self-service functionality of the app. This is because you can ask workers to take a picture of themselves before they are granted permission by the tracking software to clock in. The benefit of this is that you can quickly approve employee hours without having to access any additional evidence that your workers were indeed onsite and working that day.
Finally, our automated data validation rules such as punch limiting can be supremely useful for enhanced employee time and attendance tracking. This is because our punch limiting rules prevent employees from clocking in when they are not scheduled to work. Therefore they cannot claim for any time that has not previously been approved.
How Buddy Punch Helps You Run Payroll
Integrations
Another great feature of the Buddy Punch time tracking software is that can help transform your entire payroll system. This is because it easily integrates payroll processing from a range of sources including Quickbooks, Workday, and Patchex. Thereby eliminating repetitive data entry associated with paper timesheets. This is great news for your payroll department as it will save them a great deal of effort and time, which also means that it will save your business money too.
Reports & Payroll Export
Buddy Punch also contains the functionality to expert payroll and other reports with just a few clicks. What this means is you can use it as the foundation to create custom reports, and infinitely extensible employee records all at the drop of a hat.
PTO Summary & Accruals
Another issue those that manage employee time are familiar with is working out vacation leave and paid time off. Indeed, such tasks can be a huge time drain for your payroll or admins teams and keep them from other valuable tasks that could be contributing to your company's bottom line.
Fortunately, with Buddy Punch's flexible accruals management feature you can also work these out in just a few clicks. Indeed, you can even set up the Buddy Punch app to allow employee self-service functionality for this data, via a self-service portal which means your business saves even more time.
Project Tracking
In addition to all the attendance software solutions that our time tracking software offers, you also get access to some powerful project tracking and workforce management solutions.
Indeed it is possible to use Buddy Punch to greatly improve your human capital management in your business by using it to complete complex hr processes like employee scheduling and absence management. Task you can complete with ease with Buddy Punch's enhanced scheduling features.
You can even use Buddy Punch to better manage company resources. After all, when you can track how long a job is likely to take you can use predictive employee scheduling to estimate labor costs, and make sure that you have enough employee hours scheduled to cover the load.
To get even more from the Buddy Punch software just visit our help doc center which is full of easy-to-follow information and tips. Alternatively, reach out and speak to a real person over our live chat feature where our experts are waiting to help you tailor the way you use Buddy Punch to the needs of your company.
You can book a one-on-one personalized demo here.
Buddy Punch Offers Many Other Features
Check out many of the other Buddy Punch features and functionalities that are on offer, below:
Buddy Punch's Online Reviews
On the date this article was published Buddy Punch has a 4.8 out of 5 stars rating on Capterra, calculated over 673 reviews.

Below, we'll list just a few reviews that speak to Buddy Punch's ease of use and great customer support service. (Click here to explore the full list of reviews.)
As several reviewers have noted, Buddy Punch offers effective time clock and time tracking software that is easy to use for everyone in your business.
"I love many things about this software! 1) It is self-explanatory. Even the most technically-challenged employee can figure out how to use it, for the most part. 2) Edits are made by the employee, and approved by the administrator where other programs require the administrator to make all the changes. This can be daunting depending on how many edits and how many employees there are that need them in a single pay period. With BuddyPunch, it's super easy to get employees to take responsibility for their own errors and edits. 3) This program is available even when our electricity goes out or our server goes down. And it doesn't take up any space on our server. The other time clock software we used to use was always a challenge for our IT experts to reload when they were doing updates due to the amount of space it took up on our server and because it wasn't updated to current technology standards available today. Employees are even able to clock in when they're outside the office doing work. 4) I like that employee messages and their times show up in the same report."

Click here to read the full review.
"This program does exactly what i want it do. I needed a simple time keeping app where i could customize things to suit each employee and I found it. They haven't had any issues minus forgetting to clock in or out but those are easy fixes. If i have any questions i just use the messaging center and someone is always quick to respond and they have always been able to solve the problem or clarify something i may not Have understood."

Click here to read the full review.
"Very easy for employees and administrators alike to track time and edit if necessary. Provides accountability for our employees with the location settings such as GPS/Geofence. Provides a variety of reports that are helpful. Provides our employees with mobility–we can send them to any job site, and they have the ability to punch in/out."

Click here to read the full review.
"Buddy Punch is easy to set up and use. Once staff is set up in Buddy Punch they are able to manage their time cards with min assistance. We have used the facial recognition and the scan code- The facial recognition works the most consistently. It is pretty self explanatory for staff to be able to put in PTO for approval and add notes if they need a time adjustment because they forgot to time in or out. There are several reports we use including the location worked, pto, and the location of timing in or out. We had staff that would time in or out from their car on their phone when they were to time in and out on the computer. We were able to monitor that and reinstruct the staff."

Click here to read the full review.
Try Buddy Punch for Free
If you feel that Buddy Punch might be the right fit for your business, sign up for a free trial. You can also book a one-on-one demo, or view a pre-recorded demo video.
In addition to Buddy Punch, another option for employee monitoring software that is a strong contender among the Ontheclock alternatives is Paymo.
Amongst other things, Paymo's employee time tracking functions are top-notch with timesheets and time tracking software that works on your browser, mobile, and tablet.
One of the benefits that Paymo emphasizes is that their software reduces data entry errors and helps you to easily manage employee scheduling including leave, absence management, and calendar management.
Paymo also acts as powerful workforce management software because it allows users to share files online, access employee directories, and make informed business decisions. It also allows users to sort by employee-centered tasks via a Kanban board which many find useful.
Check out many of the other Paymo features and functionalities that are on offer, below:
On the date, this article was published Paymo has a 4.7 out of 5 stars rating on Capterra, calculated over 417 reviews.
"I've increased my productivity with Paymo's Kanban board view, combined with Table view, and saved TONS of hours on admin, invoicing, timesheets, client and project management. Just this time saving alone pays off the monthly subscription. Sanity and nerves saving is the bonus! 🙂 Why? Because Paymo helped me maintain good client relationships, timesheet transparency and great records&data representation for a client. So when a client comes up with a random question about a specific task, Paymo's records make finding (and presenting) a specific information or record so much easier, transparent and more reliable."

Click here to read the full review.
QuickBooks Time is one of the better OnTheClock alternatives when it comes to employee time tracking. They offer an easy-to-use mobile interface where employees can punch in or out with a single click.
QuickBooks Time will also make your human resource department smile, as human resource management becomes much easier with their tools. Especially as it allows your team to enter, approve and track employee time from any location.
Employee scheduling is fast and efficient with the QuickBooks Time tracking software too as it allows you to create schedules via shifts or specific jobs. It's also a great HR solution as it integrates with your payroll processing favorites.
Finally, QuickBooks Time also offers some great project management features including data-rich company graphs that show actual employee hours worked compared to budgeted employee hours.
Check out many of the other QuickBooks Time features and functionalities that are on offer, below:
On the date, this article was published QuickBooks Time has a 4.7 out of 5 stars rating on Capterra, calculated over 5547 reviews.
"Excellent software program! Very easy to use, complies data for HR and payroll with ease. Keeps a great record of my time as well as other people in the company. Useable from anywhere! I recommend QuickBooks Timesheets programs to any company large or small!! It will revolutionize your payroll and HR!!!"

Click here to read the full review.
Web-Based Time Clock Software, When I Work is also one of the most robust Ontheclock alternatives on the market right now for several reasons. The first is its effective time tracking software that works on mobile or your browser. While the second is because it offers a GPS Employee Time Clock which makes keeping track of human capital management assets a great deal easier, while also encouraging accountability in your employees.
Check out many of the other When I Work features and functionalities that are on offer, below:
On the date, this article was published When I Work has a 4.5 out of 5 stars rating on Capterra, calculated over 923 reviews.
"The apps are handy, especially from the administration side. I am able to update time clocked hours on the fly, check everyone's schedule and separate out my own, I can even handle time off requests. I haven't ever attempted to schedule through the app, although knowing how intuitive everything is through their online site, I would venture to guess it would be a piece of cake. I know our team members enjoy having their schedules and hours readily available in their pocket as well."

Click here to read the full review.
Out of all the alternatives to Ontheclock, another powerful contender for time clock and time tracking software is Connecteam. Indeed Connecteam allows you to control a range of key workforce management functions from one unified cloud platform of customizable and scalable software.
First of all, Connecteam has a great employee time clock that allows you to perform much more efficient labor management with both maps and GPS displays. Employee scheduling is also much easier with Connecteam's reliable software solutions as you can use it to manage shift swaps, and even communicate directly with your team.
Lastly, Connecteam's tools help you to improve your human resource management, because not only is it powerful attendance tracking software, but it can help to keep your workers focus, accountable and motivated as well.
Check out many of the other Connecteam's key features and functionalities that are on offer, below:
It's a great time clock software for Windows and Mac, and it also works with mobile and tablet devices.
On the date, this article was published Connecteam has a 4.8 out of 5 stars rating on Capterra, calculated over 145 reviews.
"We had been looking for a program that would provide a "one stop shop" for communicating with our employees who are in the field 98% of the time and stumbled across Connecteam while looking, about 1 1/2 years ago. This platform has completely changed how we do almost everything relating to back office, communication and safety! It is so user friendly, not only on the back side but to our employees. It has cut down on so much paperwork and allowed us to train people during their down time in the field instead of having them come into the office. I could go on and on….we use Connecteam for Safety Training, Announcements, Time Clock, Benefits, Repair Orders, Flash Reports, etc. It is AMAZING!!"

Click here to read the full review.
Try Buddy Punch for Free
If you feel that Buddy Punch could be the right fit for your business, sign up for a free trial. You can also book a one-on-one demo, or view a pre-recorded demo video.
You May Also Like…