Online Time Clock For Swimming Pools (5 Options)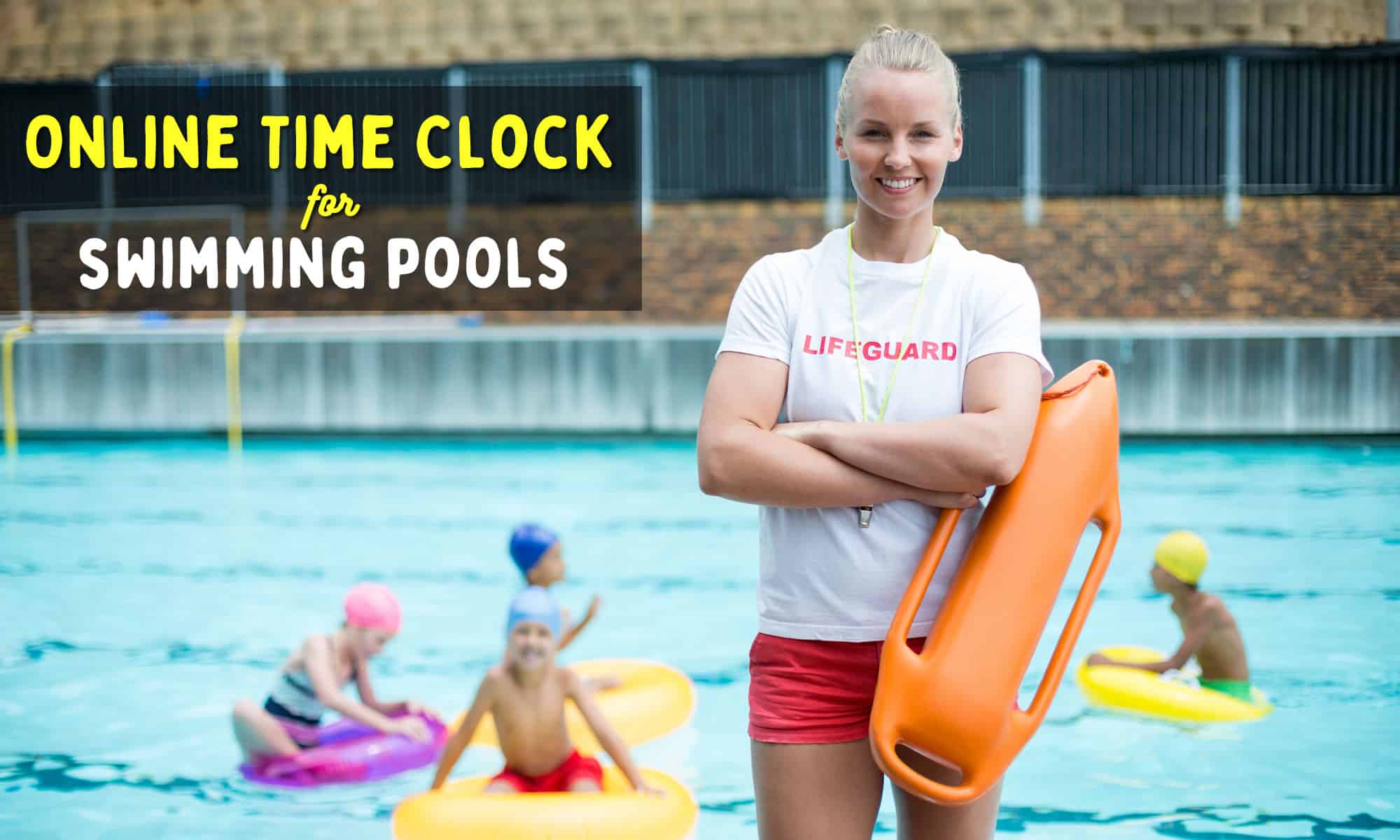 Are you a swimming pool center looking for the best way to keep track of employee hours? Look no further than our top five picks for the best online time clock for swimming pools. If you need a simple cloud-based solution, these options provide accurate and easy tracking of employees' hours, making it simpler for you to streamline operations straight from the pool deck.
When it comes to finding the right time tracking software for your swimming pool, you need a solution that's easy to use, reliable and secure. Whether you are looking for a desktop clock, cloud-based time tracking software, or an integrated time and attendance system, our list of the best online time clocks for swimming pools will help you make the right choice.
Online Time Clock For Swimming Pools
1. Buddy Punch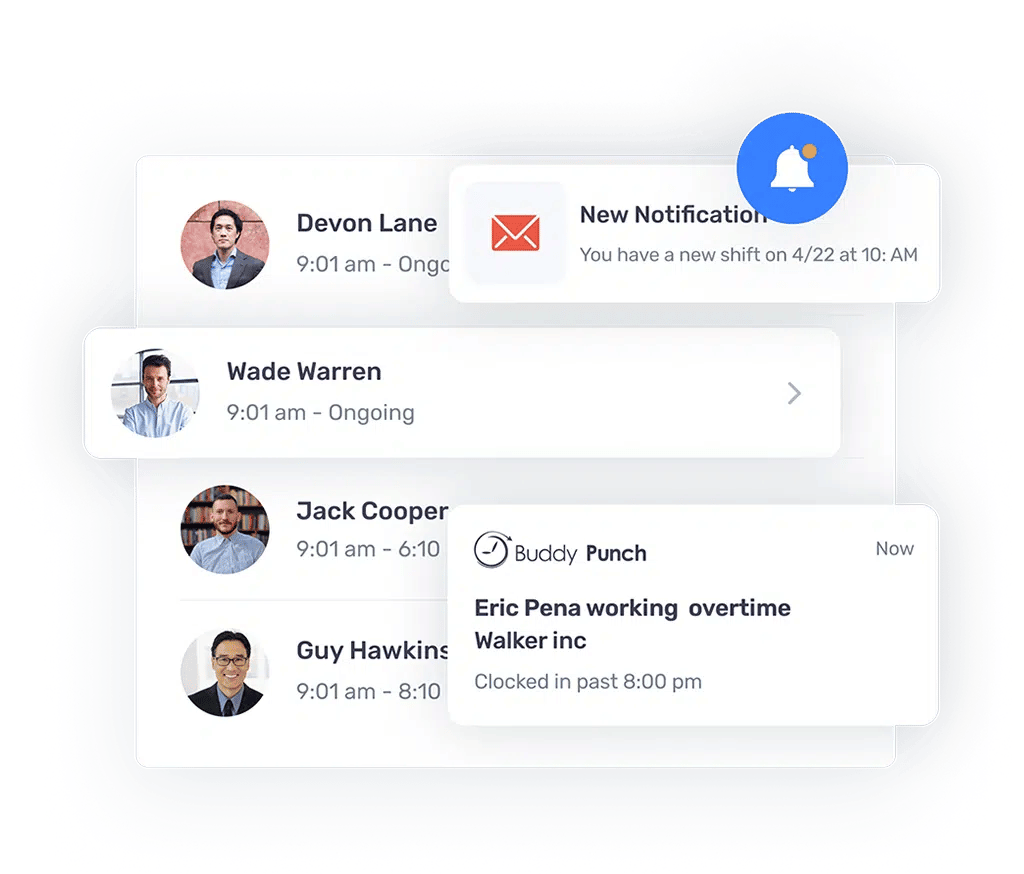 Buddy Punch is a cloud-based time clock system that makes it easier to manage employee attendance and payroll. The platform allows users to clock in and out from any device, including desktop computers and mobile phones. Buddy Punch is remarkably easy to use with an intuitive interface, allowing you to set up lifeguard and duty manager schedules quickly and easily.
How Buddy Punch's Time Tracking Tool Works
Buddy Punch's time tracking tool is designed to make managing employee attendance and payroll a breeze. Once all employees working at the swimming pool are added to the system, they can punch in and out of the system whenever they arrive or depart from work.
Also, the time tracking management software gives managers and team leaders the ability to set up schedules, track overtime, and generate reports.
Let's dive deeper into the ways Buddy Punch can help transform a swimming pool business. See what we did there?
Pay All Team Members At The Swimming Pool Quickly
Make payroll an effortless process with Buddy Punch! Its automated time tracking system allows you to effortlessly monitor the hours of your employees. You can also generate reports that contain all the necessary data for accurate payroll processing, guaranteeing that those working at your swimming pool receive their wages in a timely manner and according to their set rate.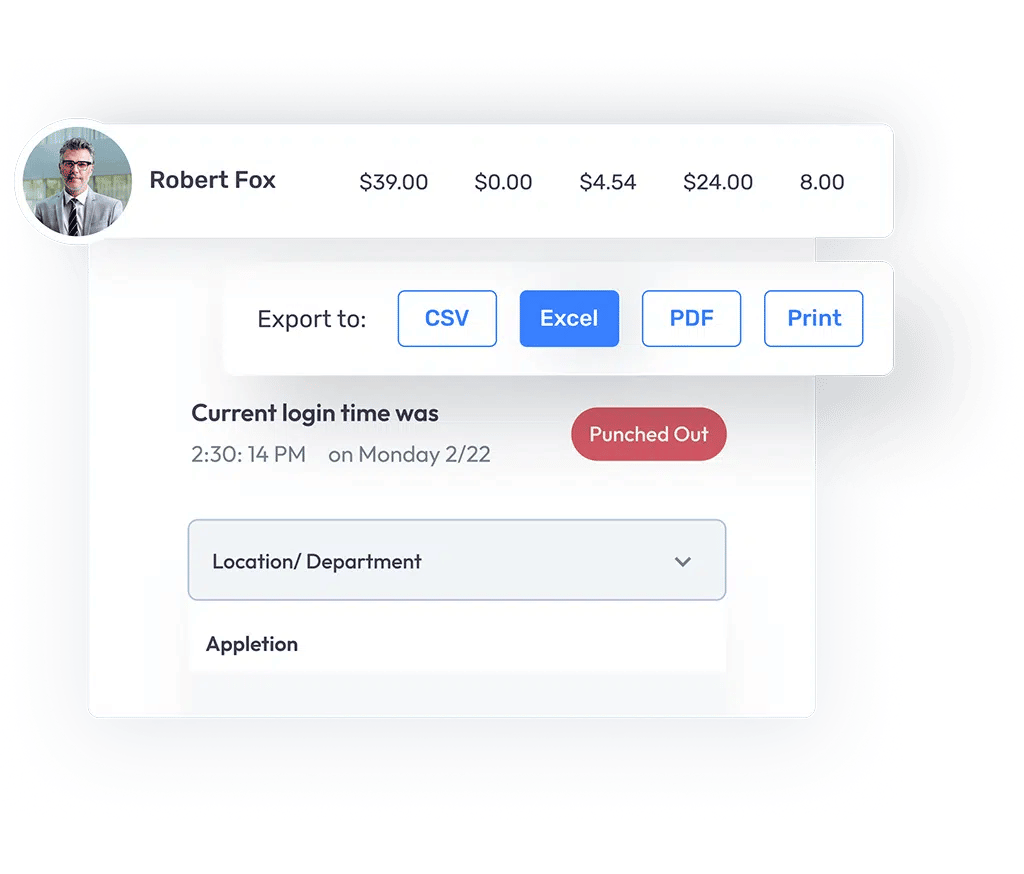 Pool Managers Can Raise Team Performance
Coupled with its GPS tracking feature, Buddy Punch's platform allows pool managers to monitor the progress of everyone working at the swimming pool. Managers can then use this data to keep staff focused on the things that truly matter and ensure that they are working efficiently.
Integrate Buddy Punch With Your Payroll Processor
By integrating with the most popular payroll processors, Buddy Punch's comprehensive payroll system makes sure your employees' time entries and data will be effortlessly transferred. Not only does this provide peace of mind that all information is reported accurately but also helps you save valuable resources in both money and time for long-term sustainability.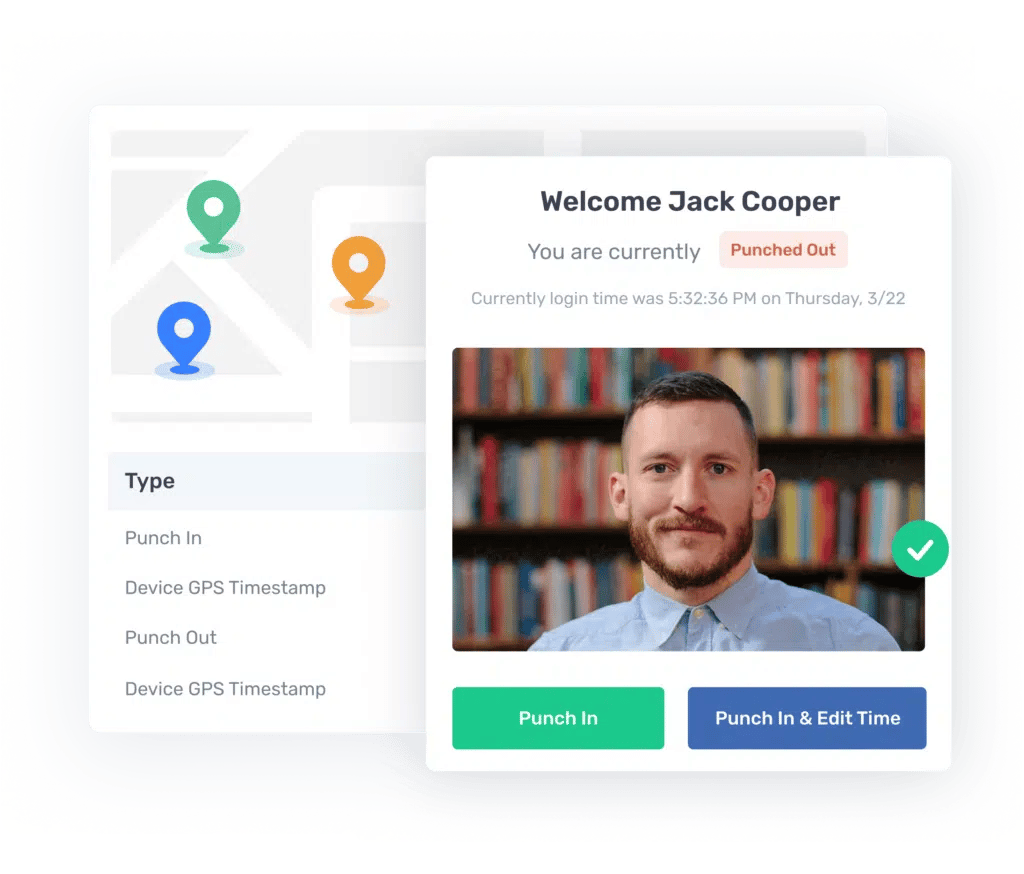 Single Sign On (SSO) For Maximum Flexibility
Buddy Punch offers a variety of single sign on (SSO) options to make things as easy as possible for team members that want to complete time entries with ease. Offering this level of flexibility is designed to ensure you receive timesheets from employees without any delay.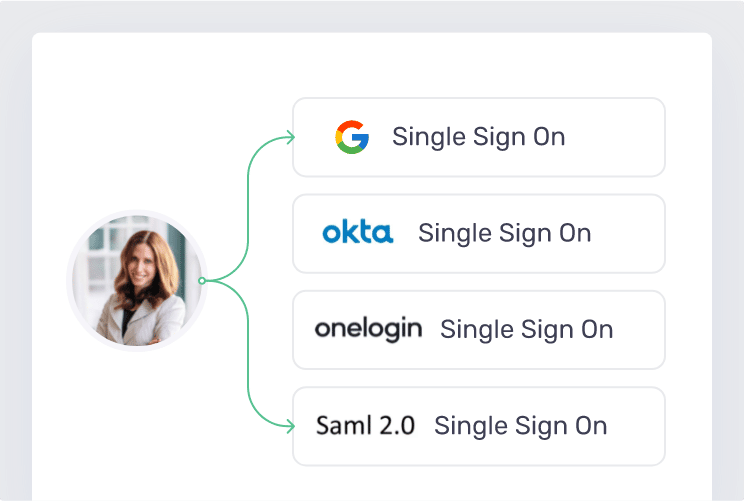 If you run a swimming pool, we are ready to help ensure that you get the most out of Buddy Punch. Our comprehensive documentation on our website allows you to take advantage of and unlock all the features of our time tracking platform. Explore today and discover what can be achieved with Buddy Punch.
If your questions remain unanswered, don't hesitate to reach out and let our team help you discover the benefits of Buddy Punch. Our support team is available to assist you in tapping into Buddy Punch's full potential.
You can book a one-on-one personalized demo here.
Buddy Punch Is Perfect For Swimming Teams
Here are just some of the features available across the desktop and mobile app for small businesses:
Buddy Punch's Online Reviews
The user reviews are outstanding! As of the writing date, Buddy Punch has 4.8 out of 5 stars and 760 reviews on Capterra.

Below, we'll list just a few reviews that speak to Buddy Punch's ease of use and great customer support service. (Click here to explore the full list of reviews.)
As reviewers have noted, Buddy Punch provides team leaders and project managers with the necessary tools to promote team accountability:
"Buddy Punch is easy to use and even easier to understand as a user. Time track makes sense, and edits are made easy to submit."

Click here to read the full review.
"This software has led our business to reduce a lot of costs when it comes to human resources management, payroll and time tracking. We implemented this software into our business as our employees exceeded 8 as we were finding it difficult to keep track of time, work, payroll, etc. This software has really helped us in this regard and we also saved a lot of time."

Click here to read the full review.
"I like the ease of use and flexibility of Buddy Punch. You can add features you want and don't have to be bogged down with what you don't want to use. Some sites have way too much. I wanted simple!"

Click here to read the full review.
"Cannot say enough about their support. Even if the product was not as amazing as it is, I would highly recommend Buddy Punch due to the unbelievable support!"

Click here to read the full review.
Try Buddy Punch for Free
If you feel that Buddy Punch might be the right fit for your business, sign up for a free trial. You can also book a one-on-one demo, or view a pre-recorded demo video.
2. When I Work
When I Work is an incredibly useful tool for swim instructors, lifeguards, and duty managers. It allows you to quickly and easily create schedules, assign shifts, and manage time off requests in one place. The platform's intuitive design makes it easy to keep track of who is on duty at any given time and when they need a break.
At the time of writing, When I Work has a total of 988 reviews on Capterra, with an average of 4.5 out of 5 stars. When I Work comes with a range of useful functionalities:
"I've been using this software for 5 years, first as an employee then as an employer. Ease of use for both parties is fantastic and it's well worth paying for to save the time. When I change places of business, if I have a choice, I will choose When I Work again and again."

Click here to read the full review.
3. QuickBooks Time
QuickBooks Time is a popular time tracking and payroll software designed for small businesses. For swimming pool businesses, this helps accurately track employee hours, calculate payroll expenses, and process payments seamlessly. You can also easily generate detailed reports on overtime rates, attendance records, employee performance reviews, and more with a few clicks.
It's a great timesheet app for Android and iPhone, and at the time of writing, QuickBooks Time has 4.7 out of 5 stars and 5,979 reviews on Capterra.
QuickBooks Time (formerly TSheets) has features that include but are not limited to:
"I really liked that the time clock worked even when there was minimal cell service/ no wifi. I also appreciated that there was a lot of space available to have everyone write out what they did for the day. Being on a large ranch, as a supervisor, you may not always see the little things that people accomplish, or have issues with. They were able to write those each day."

Click here to read the full review.
4. OnTheClock
OnTheClock is a cloud-based employee time tracking software that eliminates the need for paper timesheets. With this platform, pool managers can easily track hours worked and monitor labor costs in real-time without any hassle. OnTheClock also features an integrated PTO tracking system so your swimming pool staff can easily submit PTO requests.
As of the writing date, OnTheClock has 4.7 out of 5 stars and 527 reviews on Capterra. OnTheClock offers a range of features, some of which include:
"Using QuickBooks with the time clock information makes payroll take a couple of minutes, allowing me to get done quickly and correctly. Employees like the ease of use, so they actually clock in and out! The cost of the program has risen, but still well worth the time savings."

Click here to read the full review.
5. Insightful
Insightful is a cloud-based platform that provides pool managers with deep insights into the performance of their teams. With its powerful analytics features, duty managers and team leaders can quickly track employee attendance, labor costs, and productivity. You can also use Insightful's employee monitoring tools to make informed decisions about scheduling.
At the time of writing, Insightful has a total of 79 reviews on Capterra, with an average of 4.7 out of 5 stars. Insightful lives up to its name by offering several useful features:
"It's easy to use, offers lots of information. You can have projects and put in the cost of the project so this tracks the hours and what the bill needs to be. It has both admin and user control panels and I got great support for my questions."

Click here to read the full review.
Try Buddy Punch for Free
If you feel that Buddy Punch could be the right fit for your business, sign up for a free trial. You can also book a one-on-one demo, or view a pre-recorded demo video.
You May Also Like…