Time Clock That Calculates Hours (5 Options)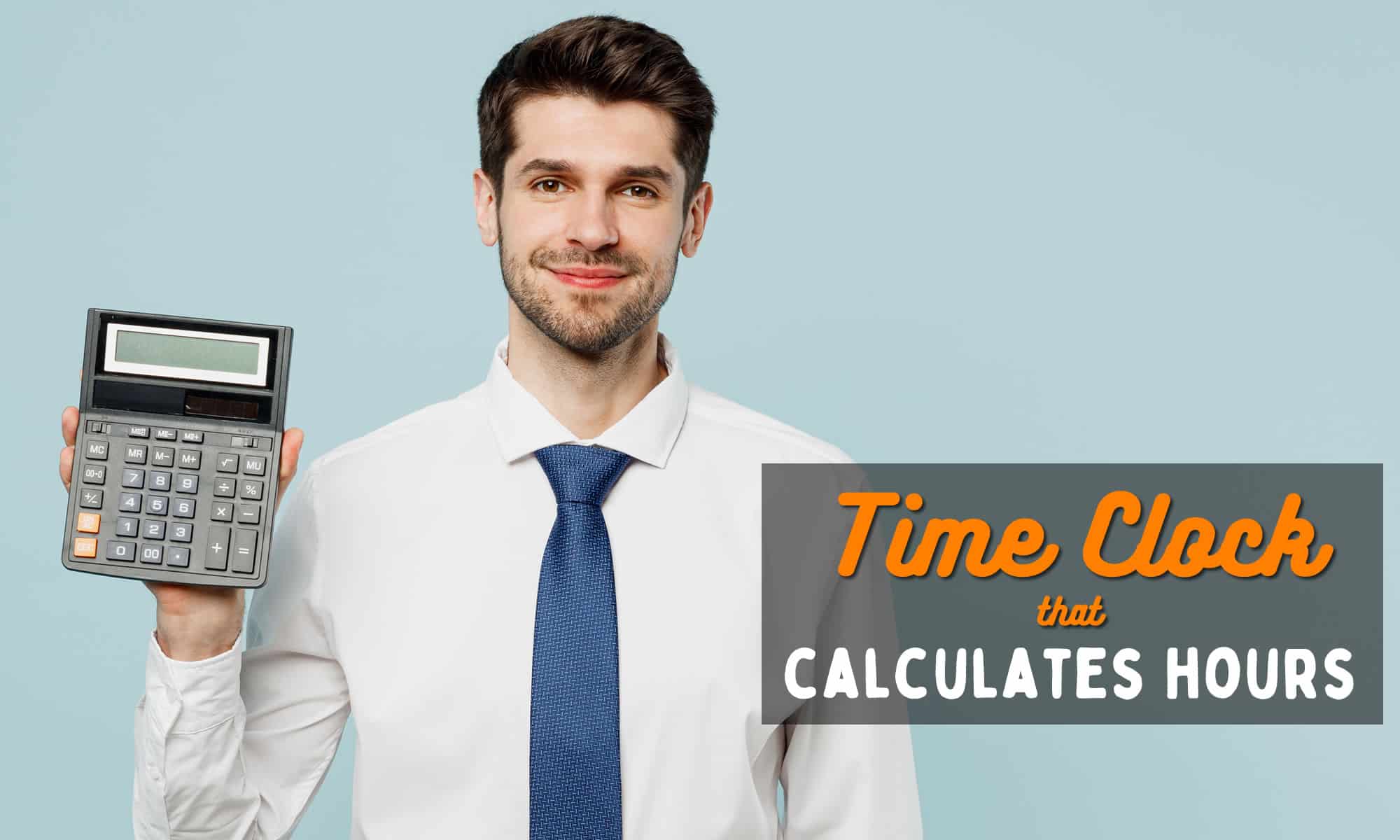 A time clock that calculates hours can offer the following benefits to teams of all sizes:
A time clock simplifies pay periods by accurately calculating total hours for bi-weekly or semi-monthly cycles.
The system automatically tracks and calculates overtime hours for clear transparency.
Fingerprint time clock mechanisms ensure secure attendance by authorized personnel.
Efficient time card calculator tools free up administrative hours for strategic tasks.
The system automatically adjusts for daylight savings time changes.
Eliminate the need for endless Excel spreadsheets to calculate hours.
Hours are calculated and presented in decimal format for easy payroll calculations.
An employee time tracking system ensures precise calculations for employee clock-outs, including break deductions.
Let's explore how you can use popular platforms for calculating time clock hours.
Time Clock That Calculates Hours
1. Buddy Punch
Buddy Punch offers an integrated time tracking platform that allows business owners to easily oversee employee progress and confidently track attendance.
Enhanced with GPS location tracking and face recognition, the platform ensures the veracity of your team's attendance data.
How Buddy Punch's Time Tracking Platform Works
This platform provides an intuitive system for team members to clock in and out.
Aimed at simplifying the process of tracking employee hours, Buddy Punch is not just about timekeeping.
It extends its capabilities to include a wide range of features that boost workforce management and team efficiency, making it indispensable for forward-thinking teams.
Stay Informed With Real-Time Alerts
Buddy Punch ensures that team leaders and managers are consistently informed, irrespective of their location.
With the platform, receive real-time notifications for a myriad of activities, including every punch in/out and warnings as employees near overtime limits.
Enhanced Accuracy With QR Codes & Facial Recognition
The key to authentic timesheet data lies in the right tools.
Top-tier time clock software offers various measures to validate the collected data.
With Buddy Punch, this accuracy is achieved as team members can utilize QR codes and facial recognition for their clocking activities.
Interested in leveraging Buddy Punch to its fullest? Our "Knowledge Base" provides a wealth of information on how you can maximize the benefits of this time card system, tailoring its features to fit the unique requirements of your enterprise.
Also, if you have any specific questions, you can reach out directly to our support team.
You can book a one-on-one personalized demo here.
Buddy Punch Makes Calculating Work Hours Easy
Here are just some of the features available with this time tracking software for monitoring employee work hours:
Buddy Punch's Online Reviews
Have you seen Buddy Punch's user reviews? As of the writing date, Buddy Punch has 4.8 out of 5 stars and 880 reviews on Capterra.
Below, we'll list just a few reviews that speak to Buddy Punch's ease of use and great customer support service. (Click here to explore the full list of reviews.)
As reviewers have noted, Buddy Punch provides team leaders and project managers with the necessary tools to streamline timekeeping and monitor labor costs:
"It's easy to clock in or clock out. The timesheet to keep track of your hours."
Click here to read the full review.
"Buddy Punch is easy to use and even easier to understand as a user. Time track makes sense, and edits are made easy to submit."
Click here to read the full review.
"The ease of this software helps me post schedules quickly. I have three businesses and staff that float between all. The color coding system helps me see what employee or department needs attention."
Click here to read the full review.
"Cannot say enough about their support. Even if the product was not as amazing as it is, I would highly recommend Buddy Punch due to the unbelievable support!"
Click here to read the full review.
Try Buddy Punch for Free
If you feel that Buddy Punch might be the right fit for your business, sign up for a free trial. You can also book a one-on-one demo, or view a pre-recorded demo video.
2. Hubstaff
Hubstaff stands out as a versatile digital time clock solution tailored to cater to both small businesses and sprawling organizations.
Regardless of whether you're overseeing a budding startup or steering projects in a vast corporation, Hubstaff delivers online time tracking and reporting tools designed to streamline internal operations.
As of the writing date, Hubstaff has 4.6 out of 5 stars and 1,421 reviews on Capterra. Hubstaff offers a range of functionalities, some of which include:

"Hubstaff is an amazing tool for team and project management working remotely. Allows for easy and accurate time tracking of your equipment. Improved employee productivity by carrying out agile project management. You can automate payroll and billing. Uncover obstacles to reach goals faster."
Click here to read the full review.
3. Timely
Timely stands apart with its automatic time tracking solution, made even more powerful by its vast array of app integrations.
The platform's flexibility allows for smooth integration with your existing tech stack.
For instance, connecting Timely with your payroll platform streamlines timesheet processing.
At the time of writing, Timely has a total of 212 reviews on Capterra, with an average of 4.7 out of 5 stars. Timely is loaded with a broad range of high-impact features:
"I have been using Timely for a while, It is good software with many essential functions. You can schedule your job easily and track the workflow and time-consuming."
Click here to read the full review.
4. QuickBooks Time
For those familiar with QuickBooks' accounting software, QuickBooks Time offers a familiar and user-friendly interface.
Beyond mere time tracking, this robust system can effortlessly generate time card reports, providing a comprehensive view for team leads and project managers.
The platform seamlessly integrates with payroll systems and further extends its capabilities to staff scheduling and messaging.
It's a great timesheet app for Android and iPhone, and at the time of writing, QuickBooks Time has 4.7 out of 5 stars and 6,520 reviews on Capterra.
QuickBooks Time (formerly TSheets) has features that include but are not limited to:
"QuickBooks is an efficient and user-friendly tool for automating accounting tasks. It is especially useful for small businesses, as it helps them track hours, bill clients, and generate reports."
Click here to read the full review.
5. TimeCamp
TimeCamp, while comparable to the aforementioned platforms in time tracking, goes a step further.
Offering features from productivity monitoring to simplified invoicing, TimeCamp is a comprehensive suite for business needs.
To enhance employee monitoring and simultaneously boost team productivity, TimeCamp emerges as a top contender.
At the time of writing, TimeCamp has a total of 588 reviews on Capterra, with an average of 4.7 out of 5 stars. TimeCamp offers a full range of practical features for teams:
"It's the automatic time tracking that I like the best. Finding the crucial phrases that will correctly monitor time took some time, but now that I've got it functioning it's fantastic. Compared to rivals, Timecamp's high bandwidth is the second most popular aspect of the service."
Click here to read the full review.
Try Buddy Punch for Free
If you feel that Buddy Punch could be the right fit for your business, sign up for a free trial. You can also book a one-on-one demo, or view a pre-recorded demo video.
You May Also Like…