iPhone Time Tracking App (3 Options)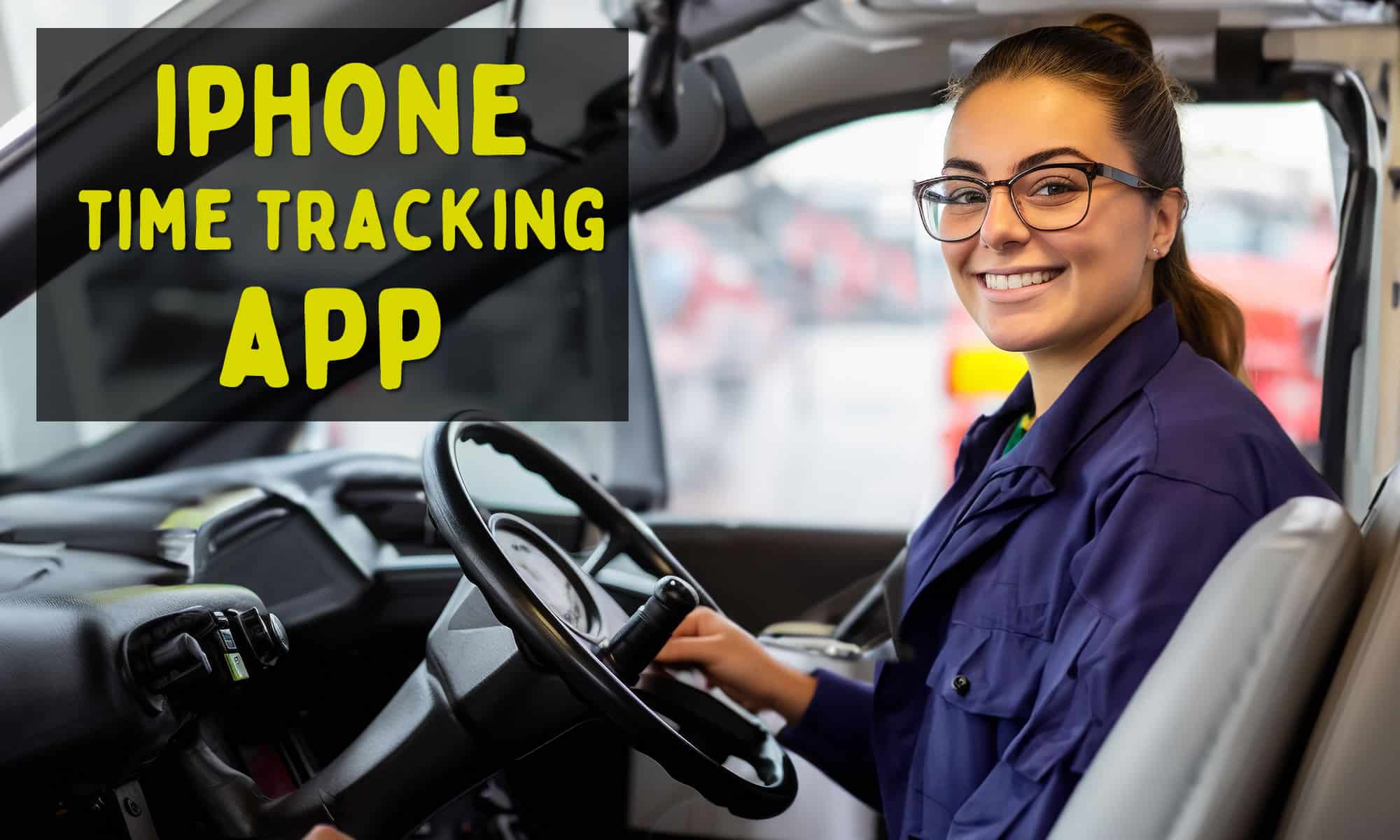 What are the best time tracking apps for iPhone?
Whether you're an iOS enthusiast, a dedicated freelancer, or someone just looking for a simple time tracker, you're in the right place.
Overwhelmed by the plethora of time tracking apps on the App Store?
Concerned about pricing and looking for a free plan?
Need detailed reports and custom reports in various formats like CSV and Excel?
Looking for a mobile app that syncs seamlessly with its desktop app counterpart?
Unsure about which apps offer secure time entries, GPS tracking, and respect your data?
We understand these concerns. We've experienced these hurdles first-hand.
Having meticulously researched and tested numerous apps, including big names like Hubstaff, we're well-versed in what to look for.
From reporting features to the ability to capture screenshots or use shortcuts for streamlined workflow, we've got you covered.
Busy professionals seeking detailed reports and billable hours tracking.
Freelancers wanting to manage unlimited users or team management.
Users desiring features like mobile time tracking, free version options, and GPS tracking.
Remember the free time you once had before diving into this quest?
I've been there too, juggling projects, searching for an app with a seamless workflow, and the right templates.
Let our expertise guide you to the top iPhone time tracking apps that will revolutionize your work routine.
iPhone Time Tracking App
1. Buddy Punch
Buddy Punch is a time tracking platform that packs a punch with its comprehensive features.
Effortless Time Tracking
Allow your team members to clock in and out smoothly.
If streamlined employee hour tracking is what you're after, Buddy Punch is your answer.
The time tracking tool boasts an array of features that bolster workforce management and amplify team productivity.
Stay In The Loop With Instant Notifications
Whether you're across the room or across the globe, Buddy Punch ensures you're never out of the loop.
Receive notifications for a spectrum of activities, from punch-ins to nearing overtime alerts.
Punch-In Authenticity With QR Codes & Facial Recognition
Timesheet discrepancies can be a thing of the past.
With QR codes and facial recognition, Buddy Punch ensures genuine and precise attendance data.
Overview Of Attendance At A Glance
Skip the tedious data deep-dives.
With Buddy Punch's intuitive dashboard, all attendance data is available at your fingertips, simplifying management tasks especially for busy professionals.
Geofencing For Enhanced Security
As teams transition back to office setups, ensuring accurate location-based attendance becomes pivotal.
Buddy Punch's geofencing feature defines boundaries for clock-ins, while its GPS tracking monitors team locations in real-time.
Want to dive deeper into Buddy Punch's capabilities?
Our "Knowledge Base" provides comprehensive insights on maximizing this platform for your business needs.
For tailored assistance, schedule a one-on-one demo or connect directly with our support team.
Buddy Punch Makes Employee Time Tracking Easy
Here are just some of the features available with this time tracking software for monitoring employee work hours:
Buddy Punch's Online Reviews
Have you seen Buddy Punch's user reviews? As of the writing date, Buddy Punch has 4.8 out of 5 stars and 890 reviews on Capterra.
Below, we'll list just a few reviews that speak to Buddy Punch's ease of use and great customer support service. (Click here to explore the full list of reviews.)
As reviewers have noted, Buddy Punch provides team leaders and project managers with the necessary tools to streamline timekeeping and monitor labor costs:
"Buddy Punch is easy to use and even easier to understand as a user. Time track makes sense, and edits are made easy to submit."
Click here to read the full review.
"The ease of this software helps me post schedules quickly. I have three businesses and staff that float between all. The color coding system helps me see what employee or department needs attention."
Click here to read the full review.
"Cannot say enough about their support. Even if the product was not as amazing as it is, I would highly recommend Buddy Punch due to the unbelievable support!"
Click here to read the full review.
"It's easy to clock in or clock out. The timesheet to keep track of your hours."
Click here to read the full review.
Try Buddy Punch for Free
If you feel that Buddy Punch might be the right fit for your business, sign up for a free trial. You can also book a one-on-one demo, or view a pre-recorded demo video.
2. QuickBooks Time
For those familiar with the QuickBooks accounting platform, QuickBooks Time will feel like home.
Beyond its user-friendly interface, it shines as a potent time tracking system, facilitating swift generation of time card reports for team leads and project managers.
And it doesn't stop there – integrating this data into your payroll is a breeze.
Enhancing team communication and coordination, the platform also features staff scheduling and messaging capabilities.
It's a great timesheet app for Android and iPhone, and at the time of writing, QuickBooks Time has 4.7 out of 5 stars and 6,015 reviews on Capterra.
QuickBooks Time (formerly TSheets) has features that include but are not limited to:
"QuickBooks is an efficient and user-friendly tool for automating accounting tasks. It is especially useful for small businesses, as it helps them track hours, bill clients, and generate reports."
Click here to read the full review.
3. TimeCamp
TimeCamp doesn't just stop at tracking time.
It encapsulates a spectrum of functionalities that go beyond mere time management.
From monitoring productivity to streamlining invoicing processes, TimeCamp has it all covered.
For businesses aiming to boost team productivity while keeping a close eye on employee activities, TimeCamp emerges as an indispensable tool.
At the time of writing, TimeCamp has a total of 573 reviews on Capterra, with an average of 4.7 out of 5 stars. TimeCamp offers a full range of practical features for teams:
"It's the automatic time tracking that I like the best. Finding the crucial phrases that will correctly monitor time took some time, but now that I've got it functioning it's fantastic. Compared to rivals, Timecamp's high bandwidth is the second most popular aspect of the service."
Click here to read the full review.
Try Buddy Punch for Free
If you feel that Buddy Punch could be the right fit for your business, sign up for a free trial. You can also book a one-on-one demo, or view a pre-recorded demo video.
You May Also Like…