How to Use a Time Clock App for Team Management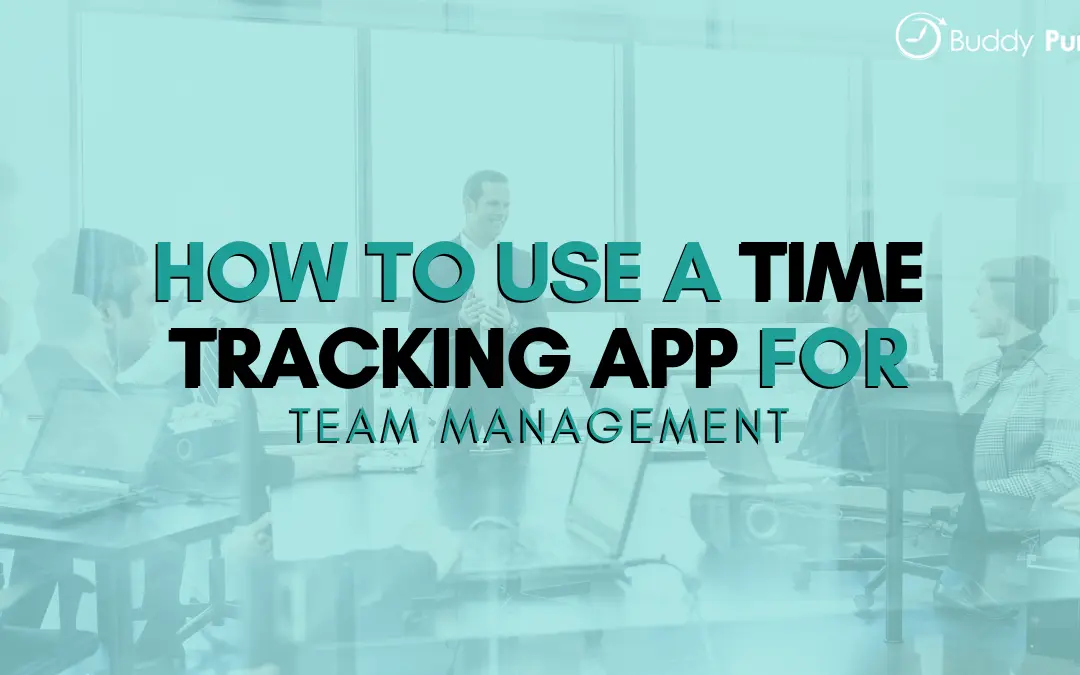 Team management software is designed to measure, analyze, and manage employee working hours and execute human resources processes more effectively. When a company decides to implement team management software, whether in the form of an easy time clock app for iPhone or a web-based solution, it will significantly benefit from a wide variety of features and functionalities including: 
Automated employee time and attendance tracking
Scheduling and project management
Web-based for mobile workforce management
Biometric options for increased security
Absence management, time off and sick day tracking
Job costing and task management
Filterable reporting options
Efficient payroll processing
A centralized system of employee data
Many businesses, both small and large, are still using manual time tracking or are using systems that are outdated and no longer perform well. Frequently paper timesheets are filled out by employees and results in time tracking errors. While many businesses use these trust methods, they need better control and more visibility over their team's hours.
What businesses need today is to be able to manage their employees more efficiently. There are many products, such as attendance tracking software, employee scheduling, workforce management systems, and biometric time clocks. Paper time cards are being phased out and replaced with more modern, easy to use automatic digital tools that allow businesses to manage and monitor their employees more efficiently.
As an example, a biometric option such as facial recognition is simple for employees to use but also allows supervisors to reduce the amount of time they spend reviewing manual time cards because they have a peace of mind that time card information is accurate.
Many team management systems are available as web-based, on-premise, or a mixture of both to accommodate the working environment and needs of your business.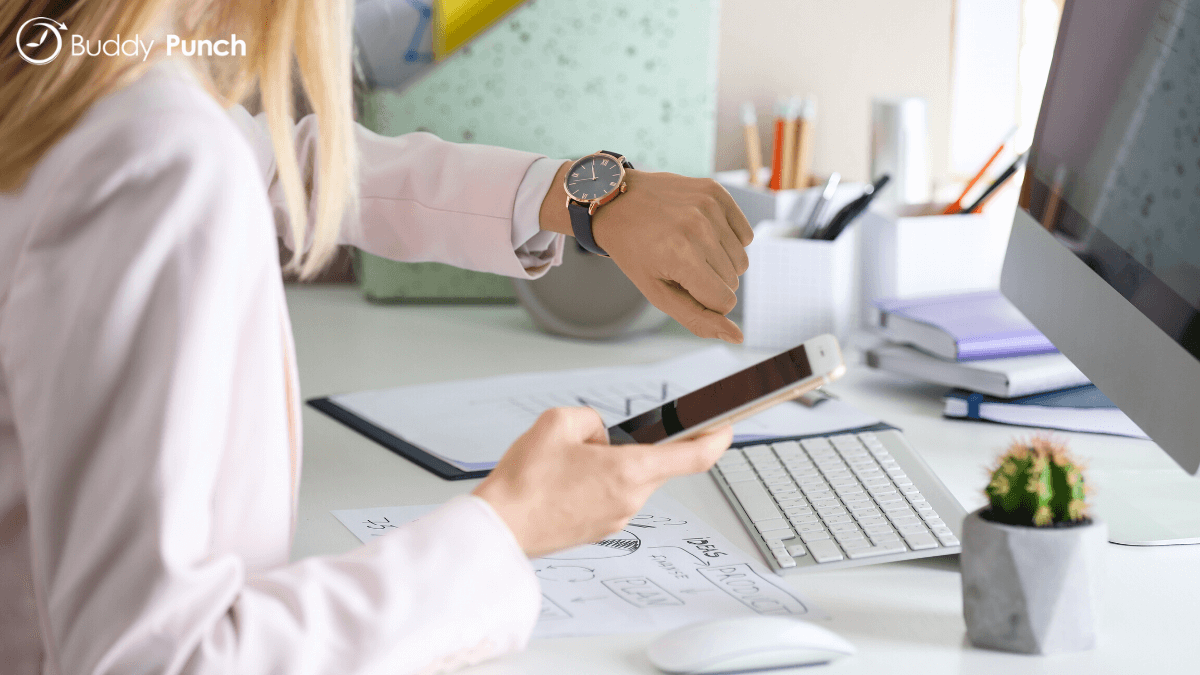 Time clock apps can improve not only time tracking but also team management by automating processes that were previously done manually such as tracking sick days or determining job costs.
Why choose an employer time clock app?
A clock in and out app can significantly reduce administration costs by adapting your way of working and providing features that meet your needs.
If you need a better way to manage your team's working hours, then the implementation of a time and attendance system into your business can be hugely beneficial. Besides monitoring employees' work hours, the system can collect attendance information which you can use to find a better way to increase productivity, schedule your team better, and reduce labor costs.
Time management systems can be used in a wide variety of industries, including retail, construction, health care, manufacturing, hotels, service centers in small businesses.
These systems can be customizable and often offer various features and functionalities, ensuring that the platform operates the way you need it to. This can include the accommodation of specific work rules for regulatory compliance, overtime calculations, Seamlessly working with multiple locations, shift scheduling, and processing payroll.
Biometric Options
Time clock solutions often come with biometric options, which work by scanning a digital representation of an employee's unique feature, such as their face or finger, to record when they punch in or out from their device.
Time management systems store this information so both employees and supervisors can rest assured that their privacy is protected and securely maintained.
Biometric methods can capture data from a range of devices to track employee attendance and hours accurately. This feature can be used in combination with other features such as GPS tracking to ensure employees are punching time only for themselves at the correct location.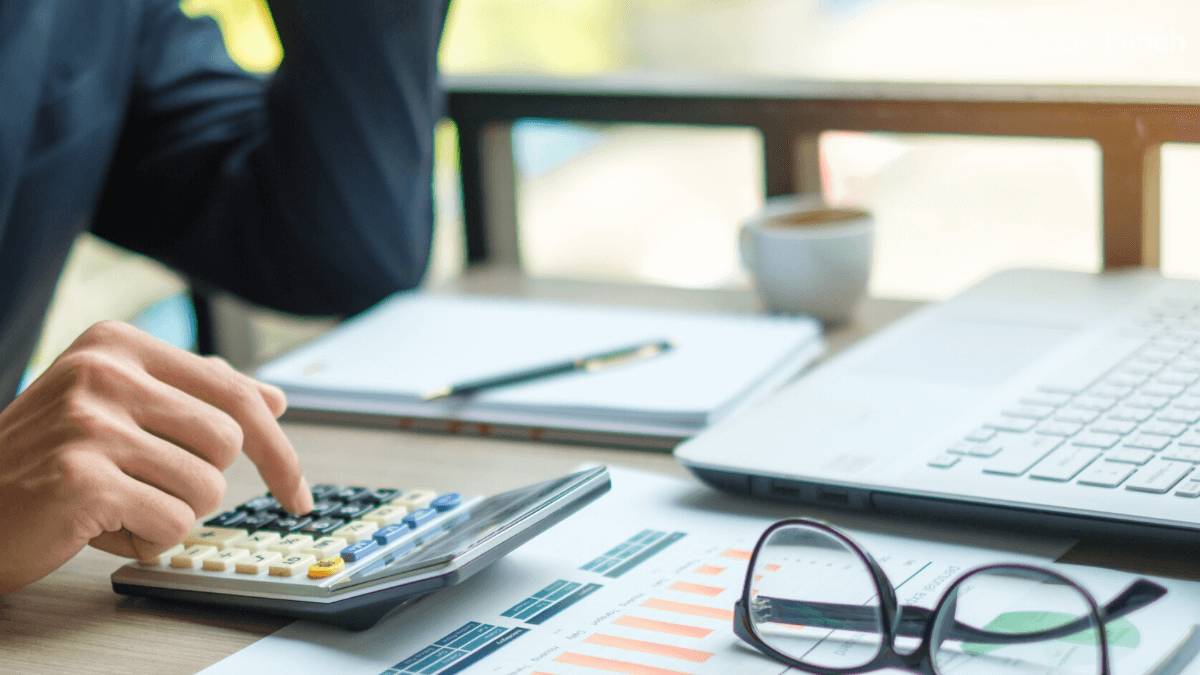 Labor or job costing is an essential part of any business. It allows you to determine where your money is going and how these costs can be lowered. With time clock apps you can quickly and easily determine your labor costs and adjust your budget as needed.
Labor Costing
Labor costing allows you to plan daily and weekly tasks or projects across multiple different cost centers, compare costs of planned tasks, and budget accurately for current or future projects. By determining your labor costs for each project, you can more concisely determine when and how many of your employees need to be working.
Businesses need a time clock app for iPhone or other devices that understand the challenges that come with handling a mobile workforce, including managing labor budgets and schedules for employees in the most efficient way possible.
Mobile Workforce Management
Mobile workforce solutions can improve productivity by making it easier for management and employees to complete a wide range of work-related and administrative tasks from any device and at any time.
By using mobile devices and tablets, employees can easily punch in/out of specific jobs from remote work sites, request time off, and review their hours in real-time. This reduces the amount of time management needs to spend micromanaging its employees.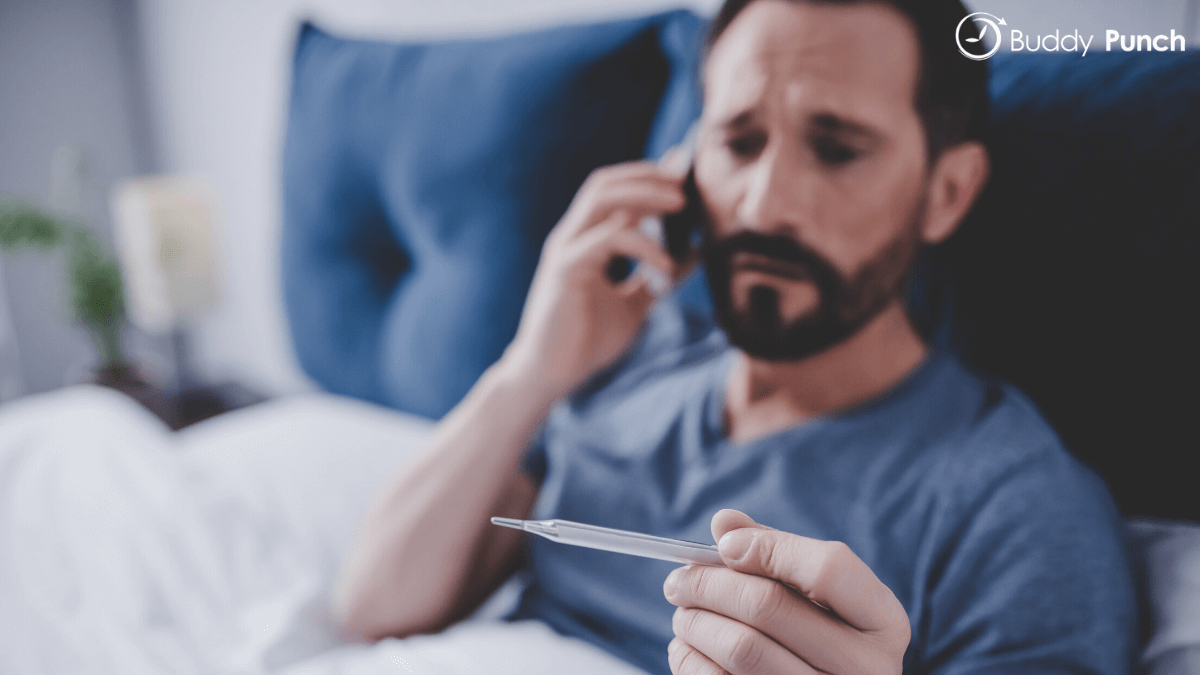 Tracking sick days and subsequently filling sick days is never a fun process. You have to scramble last minute to find people to fill in and may end up with increased labor costs. time clock apps can help you quickly fill in positions on the fly by showing you who is available at any given time.
Track Sick Days
While three or four sick days per year doesn't seem like a lot, the disruption these days off generate can be widespread.
Finding people to cover a shift requires bringing in employees who previously had the day off or even hiring temporary staff – which typically means having to pay higher hourly rates. Additionally, replacement or temporary employees often require training to carry out the work. That time spent training workers could be utilized in more productive ways.
Time tracking and team management software can automate these processes for you. It can keep your labor and operating costs as low as possible, ensure that the right employees are available to serve your customers and that you are in compliance with labor as well as health and safety laws.
Employee Scheduling
Most time tracking solutions also come with scheduling capabilities that are fully adaptable to your team management requirements. You can easily schedule staff for anticipated workloads. You can even schedule employees on the fly to meet any emergency scheduling requirements.
As your business grows and human resources face the complicated task of handling large amounts of employee data, the need for team management and time tracking solution becomes apparent.
A time clock app for iPhone or other devices can help you manage employee hours, attendance, absence, and job costing more efficiently. It allows you to grow your business, hire more employees, and stay productive thanks to the scalability of the software.