WorkMax TIME Alternatives (5 Options)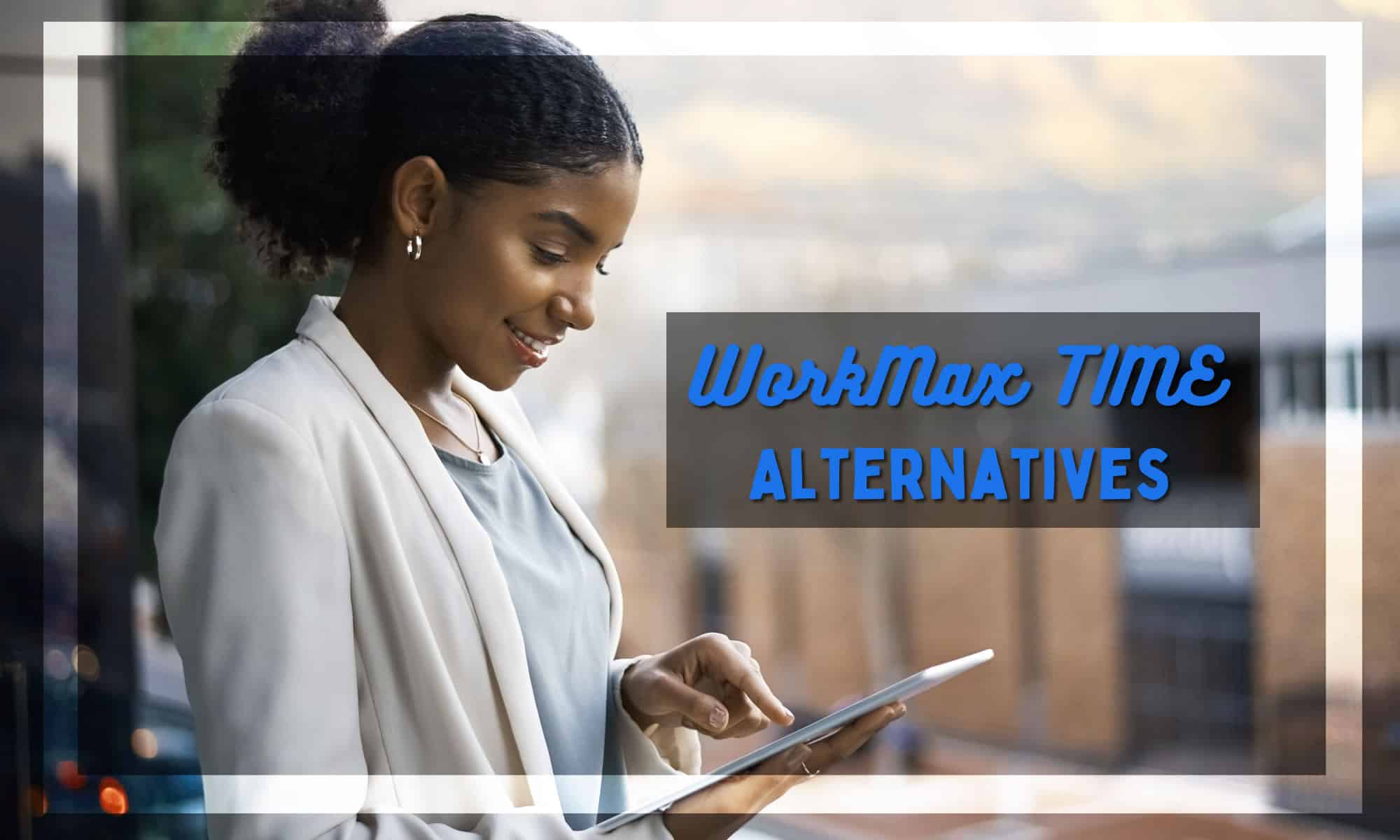 Do you need access to some WorkMax TIME alternatives? If you have used WorkMax TIME and want to explore other options on the market, you have come to the right place. We have identified five potential alternatives for your consideration. When it comes to workforce management, you need exceptional attendance software in your corner.
From geo-fencing to resource management, these cloud-based HR software solutions offer a range of key features to elevate the employee experience and make it easy for your startup or enterprise to monitor employee performance and labor costs. With the support of the right time tracking solution, you can streamline your workflow and monitor employees with confidence.
Without wasting any time, let's explore the best time tracking tools on the market.
Best WorkMax TIME Alternatives
1. Buddy Punch
To track time across your workforce with ease, you need Buddy Punch's platform. This is a task management and team productivity solution designed to enable managers and leaders to track and monitor employee performance. Whether you are leading a network of freelancers or a remote team, Buddy Punch has everything you need to track employee performance.
How Buddy Punch's WorkMax TIME Alternative Works
Our time tracking software provides you with the necessary tools to measure profitability and assess employee productivity. With a mobile app to support the employee experience, team members can use a mobile device to clock in and out with ease. The whole process is truly seamless. Managers and senior leaders can monitor teams in real-time via our dashboard.
Use Webcams And GPS To Increase Team Oversight
To improve team accountability, you should expand operational oversight. Buddy Punch makes it easy for team leaders and project managers to track employees in unique ways. For instance, Buddy Punch offers GPS location tracking – so you can monitor where remote-working teams are clocking in and out from. You can also encourage teams to clock in and out with webcams.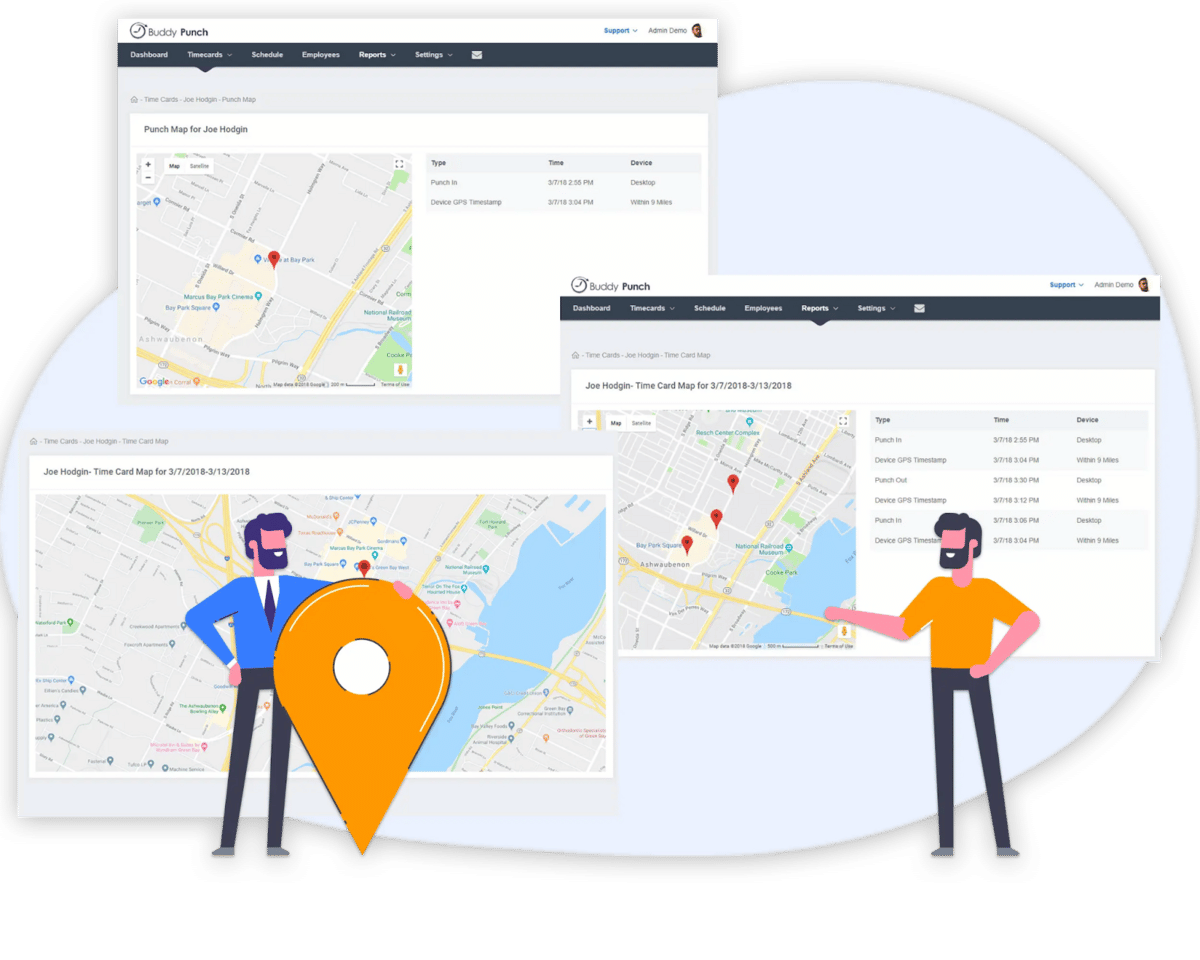 Speed Up Payroll And Budgeting
Buddy Punch can play a pivotal role in accelerating payroll and budgeting. You can integrate our platform with your go-to payroll platform. With Buddy Punch in your corner, this can radically streamline your workflows and complete payroll processing faster. This is a game-changer for HR departments with hectic workloads and schedules that are failing to leverage automation.
Assign Custom Job Codes For Teams To Punch Into
Buddy Punch makes it easy for you to create job codes for individual employees across your workforce to punch into. Leaders and managers can quickly track employee performance and see how long team members are spending working on each job. All the data you see on an employee's time card updates in real-time – so you always receive relevant data.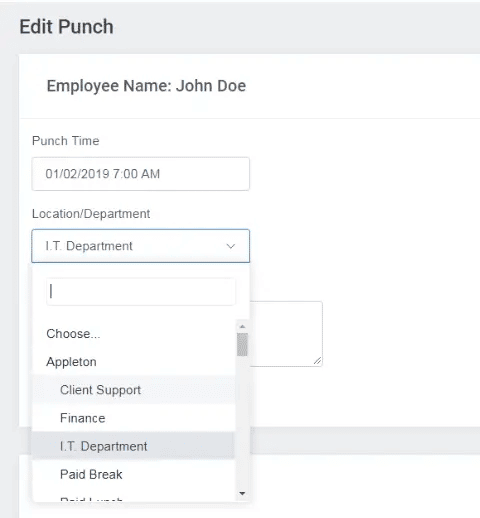 When you begin leveraging Buddy Punch's features to track employee time, we recommend browsing through our "Knowledge Base" – which contains many practical resources to elevate your user experience. We want you to unlock immense value from Buddy Punch. Also, our customer support team is ready to answer any questions you may have about Buddy Punch.
You can book a one-on-one personalized demo here.
Buddy Punch Is A Perfect WorkMax TIME Alternative
Our time tracking alternative to WorkMAX TIME also comes with the following useful features:
Buddy Punch's Online Reviews
As of the writing date, Buddy Punch has 4.8 out of 5 stars and 698 reviews on Capterra.

Below, we'll list just a few reviews that speak to Buddy Punch's ease of use and great customer support service. (Click here to explore the full list of reviews.)
As reviewers have noted, Buddy Punch equips team leaders with the tools they need to promote team accountability:
"It's easy to clock in and to see how many hours I've worked both daily and weekly."

Click here to read the full review.
"Customer service is exceptional and quick. Admin is very easy and user friendly."

Click here to read the full review.
"The interaction with the different sections is seamless once a person learns all the processes that relate to time in and time off. Having the availability of the calendar option makes keeping up with personal time very simple. The features that allow changes to time and scheduling are made simple and are quick and easy to perform."

Click here to read the full review.
"I like the ease of use and flexibility of Buddy Punch. You can add features you want and don't have to be bogged down with what you don't want to use. Some sites have way too much. I wanted simple!"

Click here to read the full review.
Try Buddy Punch for Free
If you feel that Buddy Punch might be the right fit for your business, sign up for a free trial. You can also book a one-on-one demo, or view a pre-recorded demo video.
2. Timely
Whether you are a small business or a large enterprise, Timely can help you unify workflows and streamline key processes. This time tracking platform enables you to seamlessly collect timesheets and complete payroll processing. The platform also comes with project management capabilities with a range of permissions for administrators and team leaders.
At the time of writing, Timely has a total of 208 reviews on Capterra, with an average of 4.7 out of 5 stars. Timely is loaded with a broad range of high-impact features:
"As a business owner, it is fantastic to get accurate and 'timely' submitted time sheets from staff each and every week. For the user, once you find your preferred method of capture, it is a breeze from there in."

Click here to read the full review.
3. TimeCamp
TimeCamp makes the process of clocking in and out easy. As a one-click time tracker, team members can punch in and out at the click of a button. Using TimeCamp's dashboard, leaders and administrators can monitor employee progress in real-time. You can access a full range of insightful data, including information on how long employees spend inside different apps.
At the time of writing, TimeCamp has a total of 561 reviews on Capterra, with an average of 4.7 out of 5 stars. TimeCamp is jam-packed with useful features for teams:
"A simple program exactly what I was searching for to keep track of the number of hours I work each day. I didn't use the complete version of TimeCamp because I didn't require it. I'm satisfied with the free version, which has a limited set of functions but is straightforward to use."

Click here to read the full review.
4. Insightful
Insightful offers plenty of useful insights to support employee monitoring. Team leaders and administrators can gain a real-time picture of how team members are choosing to allocate their working hours. With all the data you need at your fingertips, you can begin to promote team accountability. Insightful also offers flexible pricing, with an initial free trial offer.
At the time of writing, Insightful has a total of 66 reviews on Capterra, with an average of 4.7 out of 5 stars. Insightful lives up to its name by offering several useful features:
"Overall experience was really very good. Software works like it should. It helped us improve productivity a lot. And the support from the company was also quite prompt and good."

Click here to read the full review.
5. When I Work
When I Work is loaded with essential features for leaders and managers looking to increase employee oversight. If you need to gain a clearer picture of how employees are allocating and using their time, When I Work will provide you with an abundance of data. Team members can quickly clock in and out while you receive critical performance data in real-time.
At the time of writing, When I Work has a total of 952 reviews on Capterra, with an average of 4.5 out of 5 stars. When I Work comes with a range of useful functionalities:
"I use this for my job and it makes looking at my schedule uncomplicated. I used to be confused when the schedule came out on paper, but now with this software, I can look at it when I work whenever. The design is seamless and easy to follow! They also have helpful features."

Click here to read the full review.
Try Buddy Punch for Free
If you feel that Buddy Punch could be the right fit for your business, sign up for a free trial. You can also book a one-on-one demo, or view a pre-recorded demo video.
You May Also Like…