Tanda Alternatives (5 Options)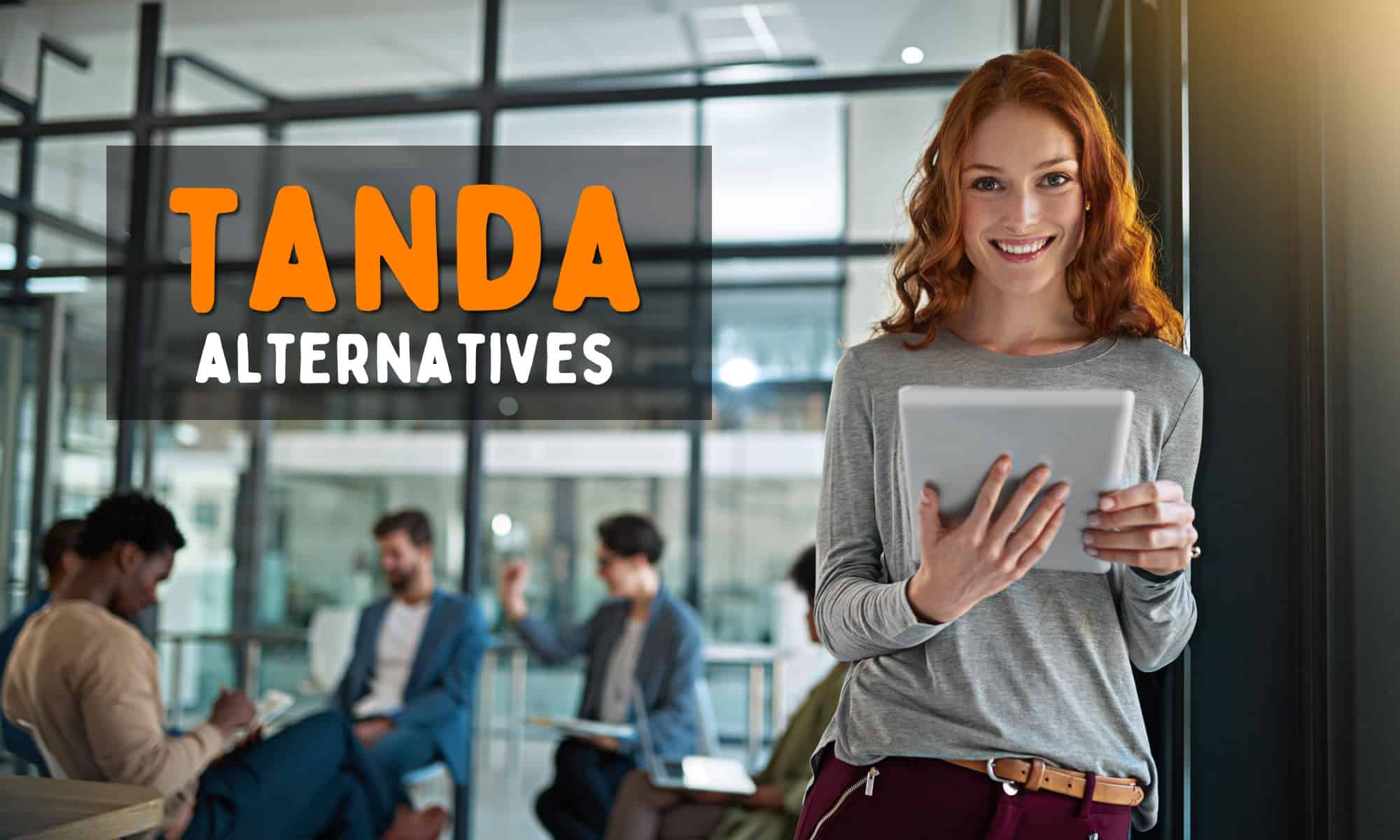 Does Tanda no longer meet your ideal as a cloud-based employee management solution to monitor your team roster? Maybe Tanda features a certain flaw that you're now considering a different tool (with different key features) to replace it?
Being willing to swap to a new software product based on your changing needs is a smart step for business owners to take, especially if your concern is value for money. Overall ratings and general reputation mean little if the tool you're using isn't the right fit for your managerial style.
While the Australia-based Tanda is a well-loved management system, we firmly encourage the attitude that leads business owners to try out tanda competitors. Maybe you're particularly interested in SMS notifications, maybe you're working in healthcare and need a tool to manage rotate shifts, or maybe you're a retail business looking for a Human Resources software solution that makes employee onboarding of new employees a breeze. Though it's certainly possible, it's not likely that one single tool can meet all of these needs.
While Tanda is a useful employee scheduling software for many (due to its API integrations with POS systems, Myob / Xero / ADP , and even providing webinars) and Tanda reviews are mostly positive, we want to share several time clock app competitors as alternative options. with you that will enable you to promote employee engagement and automate critical workflows. From leave management to performance management, the best workforce management software and scheduling software gives you the necessary tools to complete a full range of tasks.
Best Tanda Alternatives
1. Buddy Punch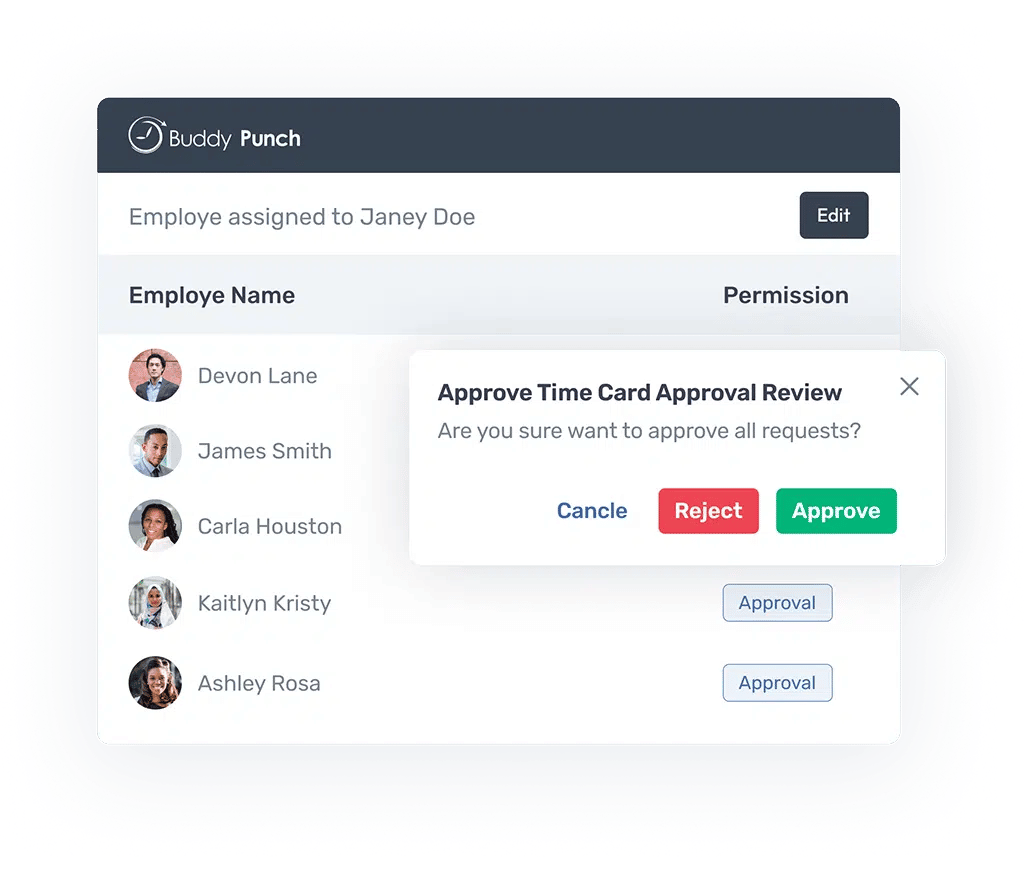 Kicking off the list of replacements, we have our very own Buddy Punch. We created this tool after struggling to manage employee scheduling, wage costs, and manual payroll systems for 20 employees at 3 different locations. That was when we realized that if we wanted our business to grow, we couldn't stick to physical methods of monitoring clock ins and out. We needed software.
And when we didn't find one we could use or shift to, we decided to make our own.
Buddy Punch is an innovative time tracking solution that offers a plethora of features for businesses any company size to streamline operations. Our goal was to make sure that our software was user-friendly for both managers and employees, regardless of how tech-savvy they are. With powerful features such as GPS tracking, employee scheduling, PTO Management, shift swapping and more – you can accurately track the hours worked by your employees and monitor their productivity levels whether they're on site or working remote.
How Buddy Punch's Time & Attendance Tool Works
If you want to ensure employees are clocking in and out without delay, Buddy Punch is the solution for you. The time tracking platform includes a GPS feature that allows you to track the location of your employees. With GPS tracking, you can monitor employee productivity from a distance and prevent time theft. This is perfect for remote-working teams.
Here are some of Buddy Punch's most beloved features.
Use HR Tools To Prevent Timesheet Fraud
If you are concerned about timesheet fraud, Buddy Punch's HR tools will give you the peace of mind you need. The platform includes a range of features that allow you to monitor employee productivity, including GPS tracking and activity monitoring. With these tools in place, you can lead with confidence and embrace airtight processes that prevent timesheet fraud.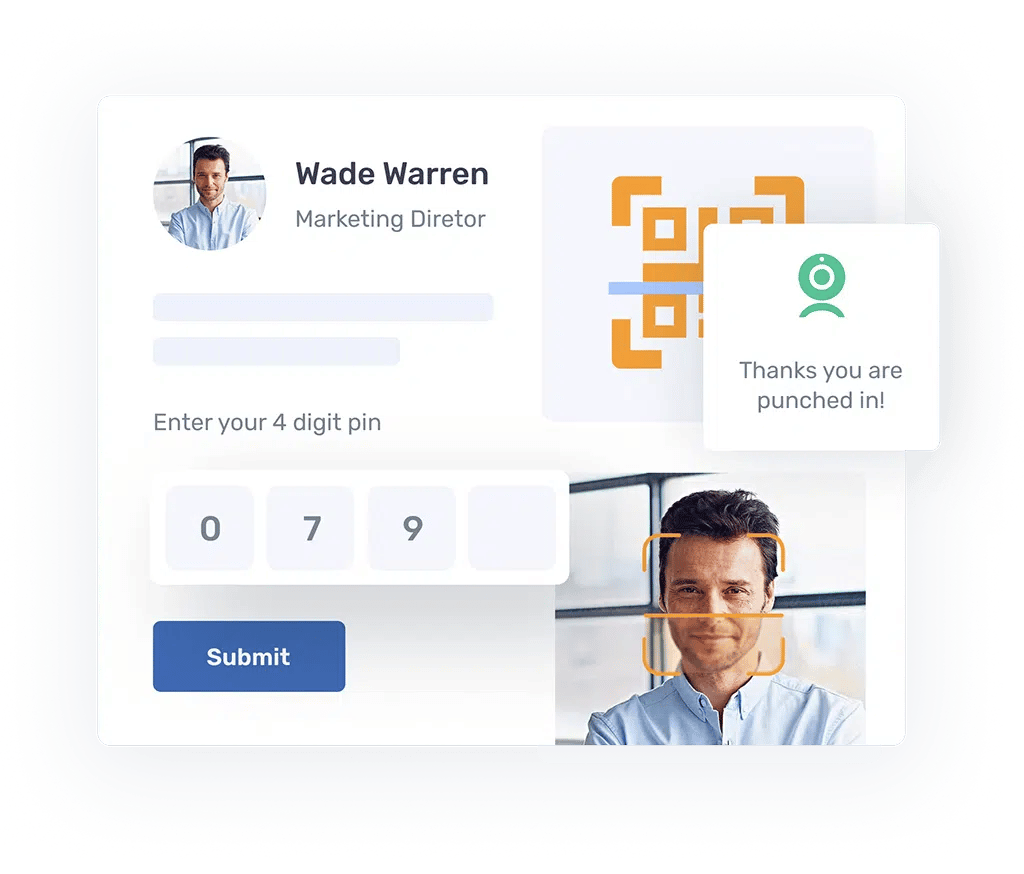 Leverage HR Functions To Fuel Growth
If your organization is growing in size, you must have robust systems in place to sustain this growth. Tracking employee attendance and productivity is at the core of a high-performance business. Whether you are a SaaS startup or a small business with lofty ambitions, you must have an exceptional time tracking solution that can meet your specific needs.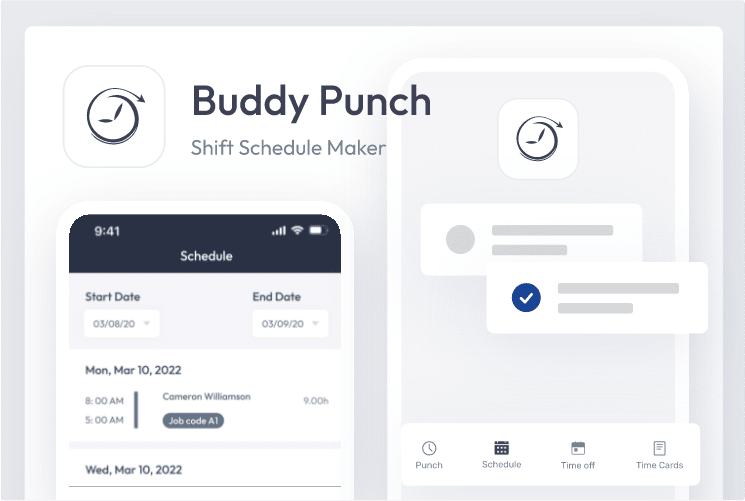 Reduce The Time Spent On Payroll Management
Gaining a complete overview of your payroll has never been easier. With Buddy Punch, you can see which employees worked which shifts and for how long. The platform also calculates overtime hours and generates reports on a regular basis. This makes it easy to stay on top of your payroll at all times and gives you the confidence to process payments with ease.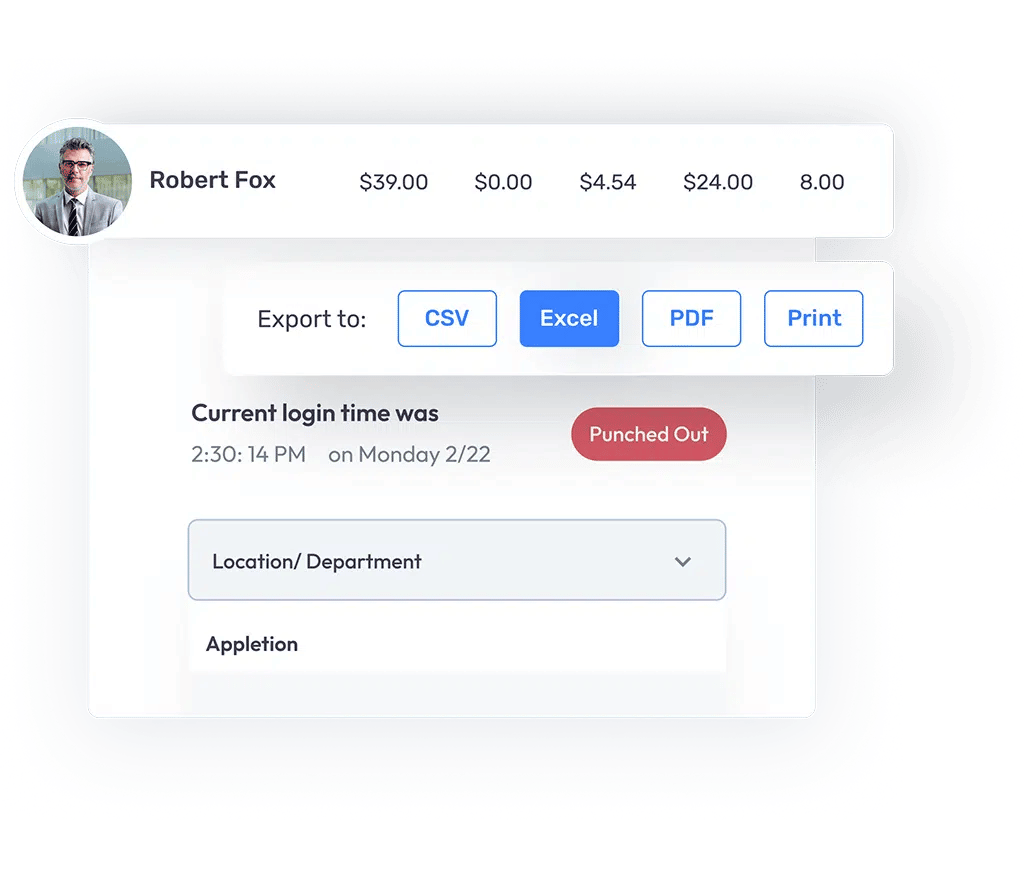 All Employee Data In One Central Location
Buddy Punch's time tracking platform enables you to unify all employee data under one roof. With this valuable data at your fingertips, you can monitor employee performance, identify areas of improvement, and make sound decisions that pave the way for future success. Buddy Punch's dashboard is ideal for leaders who need to gain an immediate picture of performance.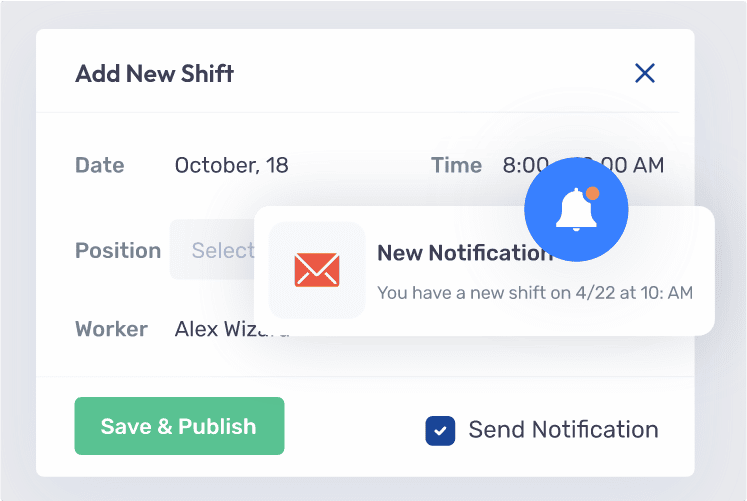 Make Rapid Decisions With Real-Time Notifications
With Buddy Punch, you always know what's going on with your employees. The dashboard feature gives you a broad overview of your workers so that you're never in the dark. Real-time alerts are invaluable for managers who need to stay up to date. For example, if an employee clocks in late, their manager can track this in real-time.
Visit our "Knowledge Base" to see how our time tracking tool can support your organization. If you need more help, please contact us and we'll be happy to show you all that Buddy Punch can do for you.
You can book a one-on-one personalized demo here.
Buddy Punch Is One of the Best Tanda Alternatives
Here are just some of the features available across the desktop and mobile app (for cell phones):
Additionally, for many FAQs, the Buddy Punch help doc center is a great resource for learning more about our software. Buddy Punch is a flexible software, available for use on Desktop as well as on iOS – smartphone or iPad – and Android devices (both as a native app or a mobile-compatible website).
Buddy Punch's Online Reviews
Don't just take our word for Buddy Punch's usefulness. As of this post's writing date, Buddy Punch has 4.8 out of 5 stars and 836 user reviews on Capterra.

Below, we'll list just a few reviews that speak to Buddy Punch's ease of use and great customer support service. (Click here to explore the full list of reviews.)
As reviewers have noted, Buddy Punch provides team leaders and project managers with the necessary tools to promote team accountability:
"Cannot say enough about their support. Even if the product was not as amazing as it is, I would highly recommend Buddy Punch due to the unbelievable support!."

Click here to read the full review.
"Easy to track my hours and easy for my employer to track my hours."

Click here to read the full review.
"It's not intimidating to use and is easy to navigate."

Click here to read the full review.
"Cannot say enough about their support. Even if the product was not as amazing as it is, I would highly recommend Buddy Punch due to the unbelievable support!"

Click here to read the full review.
Try Buddy Punch for Free
If you feel that Buddy Punch might be the right fit for your business, sign up for a free trial. You can also book a one-on-one demo, or view a pre-recorded demo video.
2. Timely
If you are searching for an easy-to-use time tracking tool that can help optimize your workflow, then Timely is the perfect solution for you. Timely's desktop and mobile app make it easy to track team time, whether you are working from home or on the go. The flexibility offered by this app is a game-changer for organizations that feel boxed in by the current technology stack.
At the time of writing, Timely has a total of 208 reviews on Capterra, with an average of 4.7 out of 5 stars. Timely is loaded with a broad range of high-impact features:
"The best thing about Timely is that it lets you focus on your work first, time capture second. Traditionally within an organization with time sheets you need to constantly keep on top of your time entries or it will snowball into a big mess by the end of the week. Timely allows you to just get on with things and perhaps at the end of the week, you just approve the timesheet pre-filled for you."

Click here to read the full review.
3. Insightful
Insightful does what it says on the tin. This tool is designed to give you visibility into how your team is working so that you can identify employee attendance and performance issues early. Once you know how employees are spending their time in your organization, you can begin to explore areas of opportunity to elevate employee performances and move things forward.
At the time of writing, Insightful has a total of 74 reviews on Capterra, with an average of 4.7 out of 5 stars. Insightful lives up to its name by offering several useful features:
"Very good. It lacks a few features but the price they advertise is the price you pay. No hidden cost written in size two font. Support was quick to reply. This is the service I decided to use."

Click here to read the full review.
4. When I Work
When I Work is more than just a simple data tracker for your employees. The platform offers a range of features that can help fine tune your workplace. Alongside standard employee tracking, you can leave behind schedule templates since When I Work also allows you to schedule shifts, clock hours worked, and communicate with teams: giving you a complete picture of moment-by-moment progress.
At the time of writing, When I Work has a total of 973 reviews on Capterra, with an average of 4.5 out of 5 stars. When I Work comes with a range of useful functionalities:
"I've been using this software for 5 years, first as an employee then as an employer. Ease of use for both parties is fantastic and it's well worth paying for to save the time. When I change places of business, if I have a choice, I will choose When I Work again and again."

Click here to read the full review.
5. TimeCamp
TimeCamp is a comprehensive solution that offers data-driven Insights to help optimize your team's time. The platform automatically tracks time and activity levels, giving you clarity into which employees are productive, and which ones might need more guidance. With TimeCamp, you can also create schedules, track productivity, and monitor progress.
At the time of writing, TimeCamp has a total of 567 reviews on Capterra, with an average of 4.7 out of 5 stars. TimeCamp comes packed with a range of useful features:
"It's the automatic time tracking that I like the best. Finding the crucial phrases that will correctly monitor time took some time, but now that I've got it functioning it's fantastic. Compared to rivals, TimeCamp's high bandwidth is the second most popular aspect of the service."

Click here to read the full review.
Try Buddy Punch for Free
If you feel that Buddy Punch could be the right web-based monitoring & staffing tool for your business to find workforce success, sign up for a 14-day free trial, no credit card required. You can also book a one-on-one demo, or view a pre-recorded demo video.
You May Also Like…