RescueTime Alternatives (5 Options)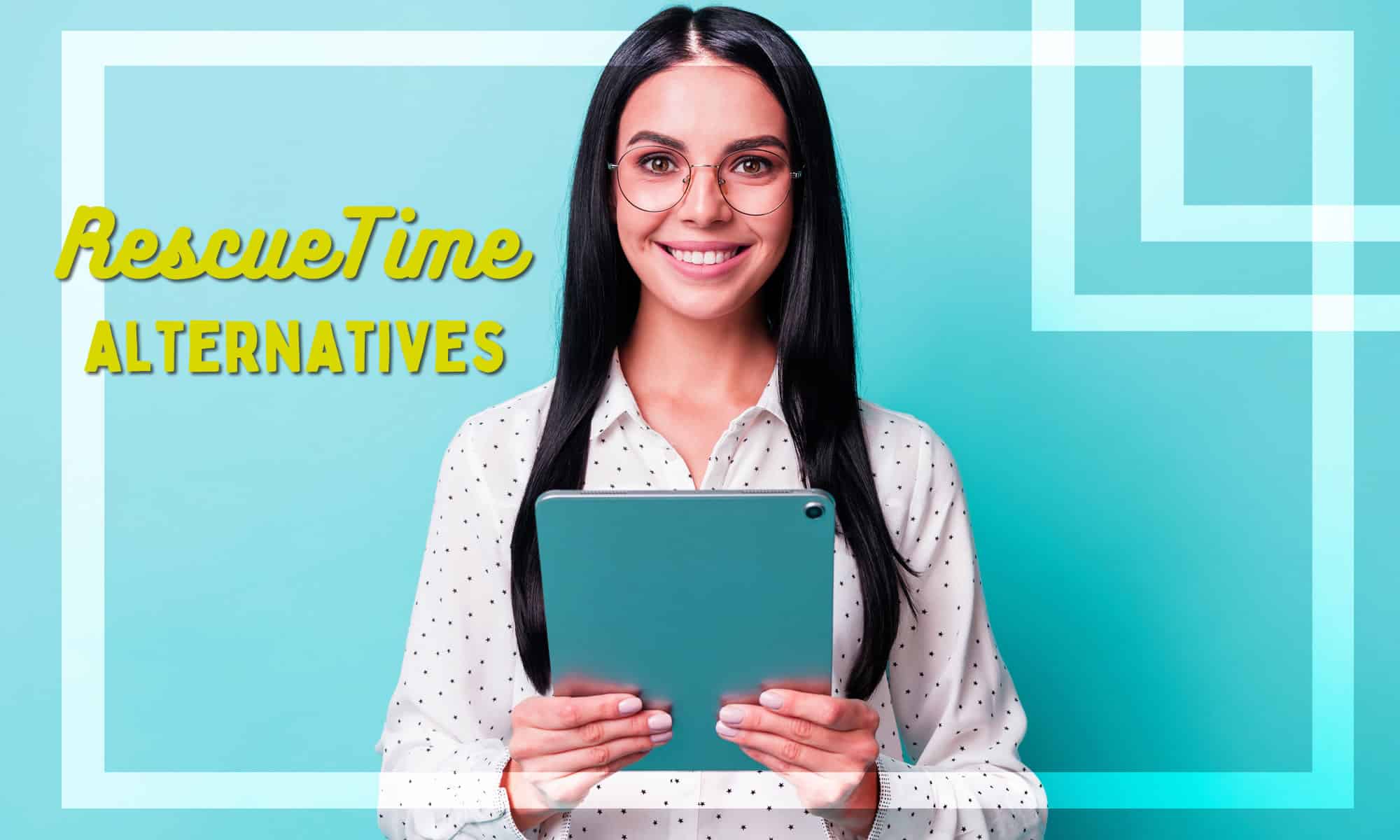 We've always advocated for being willing to set goals for your business and upgrade your systems and tools to reach them. That means that even if you're using a tool that seems to be adequate, you shouldn't be shy about trying to further optimize your operations to improve productivity.
Take a look at the popular productivity tool RescueTime. Glancing at RescueTime Reviews show plenty of things to be happy about, such as RescueTime's pricing and FocusTime & Productivity Pulse features. Even if RescueTime Premium is expensive, you can use RescueTime Lite as a limited free plan instead. But a look at those same reviews also shows what can be wrong with it, with customers complaining about a lack of details and a subpar interface.
Whether or not you're satisfied with RescueTime as it is, there's always a chance a different time and project management tool could be a much better fit for you. And there are a ton of tools on the market. The question is, which is the best? If you need detailed reports on employee attendance and performance in Adobe PDF or Excel CSV format, where do you turn?
Below we've gathered a list of some of the best RescueTime replacements available. You can access these on iOS and Android mobile devices.
Best RescueTime Alternatives
1. Buddy Punch
Kicking off our list of RescueTime replacements we have our very own Buddy Punch. We first began to look into software that would help us maintain high productivity levels because our manual methods of watching our employees were no longer cutting it. With 20 employees at 3 different locations, if we wanted to make sure that team member work hours were verified, rather than being padded while on social media or taking phone calls, we'd have to use a strong tool.
That said, we also wanted to avoid tracking features that proved to be very distracting or unintuitive for administrators or team members. It wouldn't make sense if we used an activity tracking app that interrupted focused work – how's that any better than distracting websites?
Ultimately, we didn't find what we were looking for. So we set off to build a time tracking software of our own, and Buddy Punch was born.
If you want to track time across your organization with confidence, Buddy Punch is everything you could wish for and more. This all-in-one platform knocks Time Doctor and QuickBooks Time out of the park. With an intuitive mobile app and an easy-to-navigate desktop solution, our time tracking platform offers everything you need to accelerate timesheet collection and payroll processing. Another reason why this is the best alternative to Rescuetime is that our solution scales with your business size, whether you're optimizing employee productivity for small teams or managing a large enterprise.
How Buddy Punch's RescueTime Alternative Works
When it comes to tracking work time and billable hours, Buddy Punch enables team members to clock in and out at the click of a button, no matter where they are located. With a range of key features for remote teams, Buddy Punch ensures all team members are engaged in productive time and can complete time entries, whether they are using the mobile or web app. It's perfect for teams on the move.
Use GPS And Webcams To Improve Team Accountability
Buddy Punch goes above and beyond other time tracking software solutions. This platform offers GPS location tracking so you can monitor where employees are clocking in from. At the same time, Buddy Punch's webcam feature can ensure you receive a photo of each team member as they clock in or out. Although, it's important to note that this feature is optional.
Accelerate Employee Timesheet Collection
Who wants to spend hours chasing up on employee timesheets? Nobody. HR teams have more important task tracking to pour their energy into. With this in mind, Buddy Punch has automated the tedious process of timesheet collection. Inside Buddy Punch, completed time entries are automatically ready for payroll processing with your go-to accounting solution.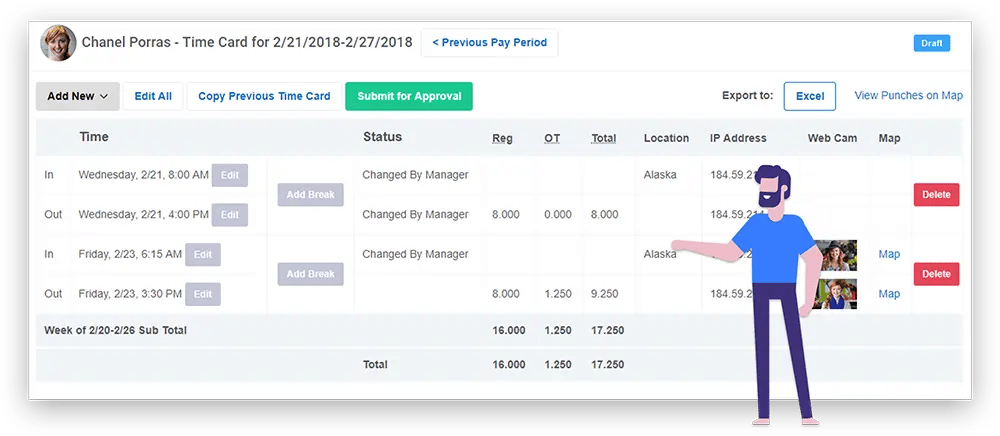 Streamline Budgeting And Payroll Processing
You can integrate Buddy Punch with your go-to payroll platform. This makes the process of preparing your timesheet data for payroll easier. In fact, using Buddy Punch, you can automate much of this process and focus on other important areas, such as expense tracking and profitability. This project management software will bake automation into your workflows.
Assign Custom Job Codes For Teams To Punch Into
You can quickly create job codes for individual employees to punch into. When you assign these job codes to employees, you can track their individual performance, including data such as the length of time they are spending working on a particular project or task. This makes Buddy Punch perfect for task management – and tracking both employees and freelancers.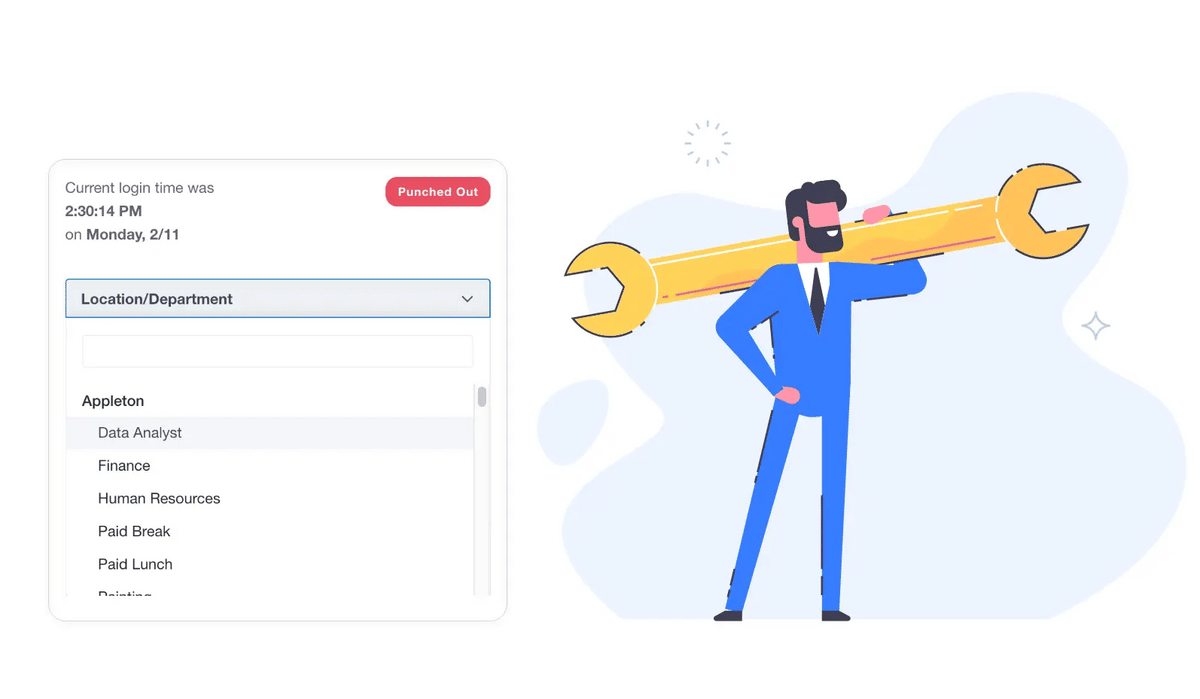 Once you have the opportunity to begin exploring the many features offered by Buddy Punch, we recommend reading through some of the documentation on our "Knowledge Base" – which includes many helpful resources. Along with all the documentation available on our website, we also have a customer support team that's ready to answer all of your questions.
You can book a one-on-one personalized demo here.
Buddy Punch Is The Ideal RescueTime Alternative
Our time tracking solution also comes with the following useful features:
And several options where you can empower employees by giving them permissions (such as allowing them to be automatically approved for time off requests.) For answers to FAQs and to reduce the amount of time it takes you to learn Buddy Punch, visit our Help Doc Center.
Buddy Punch's Online Reviews
As of the writing date, Buddy Punch has 4.8 out of 5 stars and 838 reviews on Capterra.

Below, we'll list just a few reviews that speak to Buddy Punch's ease of use and great customer support service. (Click here to explore the full list of reviews.)
As reviewers have noted, Buddy Punch equips team leaders with the tools they need to promote team accountability:
"Best solution to time tracking for our hourly employees, and it keeps me updated when someone forgets to clock out. Also, it allows my employees to make changes if needed, which I can review and approve."

Click here to read the full review.
"Customer service is exceptional and quick. Admin is very easy and user friendly."

Click here to read the full review.
"I like the ease of use and flexibility of Buddy Punch. You can add features you want and don't have to be bogged down with what you don't want to use. Some sites have way too much. I wanted simple!"

Click here to read the full review.
"Overall, it does what we need it to do quickly and efficiently but the dashboard could use an update and have more weekly details than just the schedule."

Click here to read the full review.
Try Buddy Punch for Free
If you feel that Buddy Punch might be the right replacement of RescueTime for your business, sign up for a free 14 day trial (no credit card required). You can also book a one-on-one demo, or view a pre-recorded demo video. Buddy Punch can be used a web-based desktop app, but it also has mobile app for iOS iPhones and Android devices.
2. Timely
Much like Everhour and Hubstaff, Timely is a time tracking platform that replaces timers and allows teams to monitor employee performance and attendance with confidence. With a range of customizable tools and features, Timely assists HR teams in their efforts to collect timesheets and prepare these for processing. Leaders and administrators can receive instant notifications on timesheet entries – and check them when they're done with focus sessions.
At the time of writing, Timely has a total of 208 reviews on Capterra, with an average of 4.7 out of 5 stars. Timely can be a free time tracker if you don't mind limited features. Otherwise, Timely is loaded with a broad range of high-impact features:
"Timely allows for effortless management regarding your appointments with clients and staff. The software is very simple and easy to understand. You can also access it on both mobile and desktop."

Click here to read the full review.
3. TimeCamp
Whether you are using Windows, Apple Mac, or a mobile device, team members can quickly punch in and out, regardless of where they are. TimeCamp is more than just a simple time tracking tool. You can compare the capabilities of TimeCamp to platforms like Asana, Harvest, and Jira. TimeCamp can act as both attendance and project management software. TimeCamp works on all popular platforms both for desktop (MacOS, Windows, Linux) and mobile (iOS, Android)

At the time of writing, TimeCamp has a total of 559 reviews on Capterra, with an average of 4.7 out of 5 stars. TimeCamp is jam-packed with powerful reporting features for teams:
"TimeCamp is the cheapest time tracking software that I have worked with so far. It covered most of my needs with the free version itself. With the desktop application, we can track the computer activities, websites and applications usage. This enables to bring trust among the customers."

Click here to read the full review.
4. Insightful
Insightful offers plenty of useful insights! With a range of paid plans available, this excellent platform offers a scalable solution for time tracking. If you want to increase employee oversight and gain a complete picture of employee attendance and performance, Insightful can bring clarity to your operations and enable leaders and managers to make data-backed decisions.
At the time of writing, Insightful has a total of 66 reviews on Capterra, with an average of 4.7 out of 5 stars. Insightful lives up to its name by offering several useful features:
"It's easy to use, offers lots of information. You can have projects and put in the cost of the project so this tracks the hours and what the bill needs to be. It has both admin and user control panels and I got great support for my questions."

Click here to read the full review.
5. When I Work
With flexible pricing, When I Work is suitable for both small businesses and large organizations that need access to a full range of employee performance data. This information is presented to leaders and administrators in real-time inside the platform. If you want to improve operational oversight, you need access to a treasure trove of performance data.
At the time of writing, When I Work has a total of 951 reviews on Capterra, with an average of 4.5 out of 5 stars. When I Work comes with a range of useful functionalities:
"I've been using this software for 5 years, first as an employee then as an employer. Ease of use for both parties is fantastic and it's well worth paying for to save the time. When I change places of business, if I have a choice, I will choose When I Work again and again."

Click here to read the full review.
Runner up apps include Desktime, Clockify, ManicTime, and Hubstaff for their idle time tracking and workday monitoring features.
Try Buddy Punch for Free
If you feel that Buddy Punch could be the right fit for your business, sign up for a free trial. You can also book a one-on-one demo, or view a pre-recorded demo video.
You May Also Like…