Work Time Tracking App (3 Software Solutions)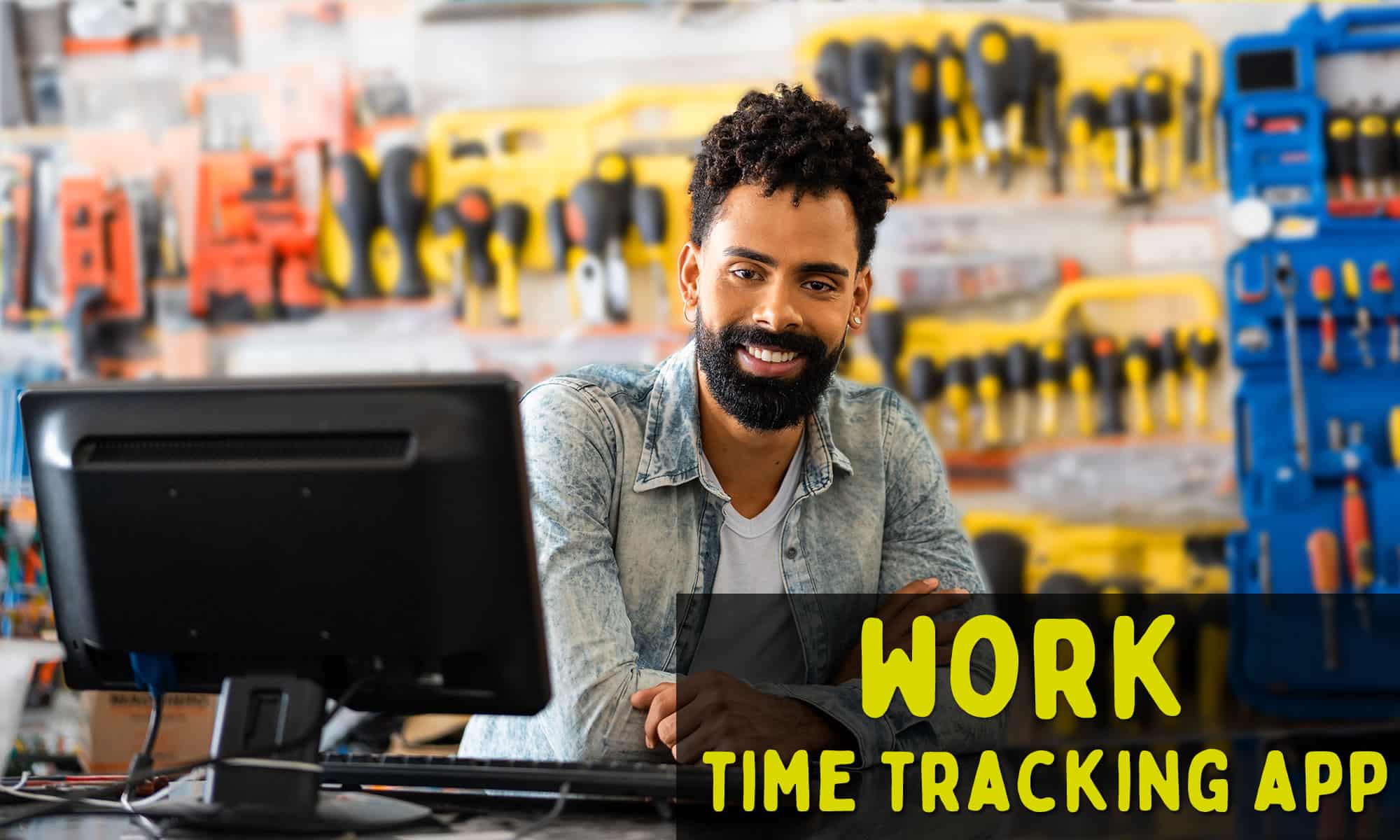 Are you looking for a work time tracking app that measures team productivity and ensures team members can seamlessly clock in and out?
For those managing multiple tasks, a time tracker on their mobile devices—whether Android or iOS—can be a game-changer.
But with a plethora of user-friendly employee time tracking options available, identifying the best time tracking apps tailored to your specific needs can be daunting.
Seeking a simple time management solution but daunted by the learning curve?
Wondering how to seamlessly create time entries without complications?
Need a customizable mobile app for both iOS and Android that can handle unlimited projects and users?
Struggling with detailed reports, employee monitoring, and ensuring time off is tracked?
With my in-depth exploration of various project management tools, time tracking tool options, and rigorous testing of both mobile and desktop app solutions, I offer insights grounded in thorough research.
Freelancers aiming to bill clients more accurately.
Small business owners wanting to integrate time tracker features with basic time reporting features.
Managers desiring project time tracking and detailed reports for better project oversight.
Teams needing a blend of employee monitoring and project management tools.
We've all faced the challenge of deciphering where our hours go.
Let's navigate through the best time tracking apps that offer not just efficiency, but also customizable features for every professional need.
Work Time Tracking App
1. Buddy Punch
Buddy Punch is a dynamic time tracking software solution, specially crafted to keep an eagle eye on employee work hours, punctuality, and overall productivity.
Here's a snapshot of its standout features:
Real-time notifications
Facial recognition with QR code integration
Intuitive user interface and dashboard
GPS tracking enhanced by geofencing
Unlock In-Depth Attendance Analysis
Buddy Punch empowers managers with instant insights into employee attendance patterns, making it easy to pinpoint inconsistencies or potential issues.
Streamline & Automate Your Time Management
By automating an array of time-tracking tasks, ranging from report creation to sending out notifications, Buddy Punch not only conserves vital time but also substantially reduces operational expenditures.
Guarantee Authentic & Precise Timesheets
The combination of QR codes and facial recognition eliminates the possibility of timesheet manipulation, ensuring that employees are paid for the genuine hours they contribute.
Explore our comprehensive "Knowledge Base" to uncover how to fully harness the power of this advanced time card system. Adapt our timing solutions to align seamlessly with your business's distinct requirements.
For detailed queries or assistance, our support team is always at your service.
Interested in a closer look? Schedule your personalized one-on-one demo today!
Here are some of the most popular features offered by this all-encompassing platform:
Buddy Punch's Online Reviews
Have you seen Buddy Punch's user reviews? As of the writing date, Buddy Punch has 4.8 out of 5 stars and 890 reviews on Capterra.
Below, we'll list just a few reviews that speak to Buddy Punch's ease of use and great customer support service. (Click here to explore the full list of reviews.)
"The ease of this software helps me post schedules quickly. I have three businesses and staff that float between all. The color coding system helps me see what employee or department needs attention."
Click here to read the full review.
"It's easy to clock in or clock out. The timesheet to keep track of your hours."
Click here to read the full review.
"Buddy Punch is easy to use and even easier to understand as a user. Time track makes sense, and edits are made easy to submit."
Click here to read the full review.
"Cannot say enough about their support. Even if the product was not as amazing as it is, I would highly recommend Buddy Punch due to the unbelievable support!"
Click here to read the full review.
Try Buddy Punch for Free
If you feel that Buddy Punch might be the right fit for your business, sign up for a free trial. You can also book a one-on-one demo, or view a pre-recorded demo video.
2. Timely
Timely offers an automated time tracking solution that comes with a wide range of application integrations on its platform.
Designed to integrate effortlessly with your entire tech stack, it allows for smooth interactions with multiple platforms.
For example, integrating Timely with your payroll system makes timesheet processing straightforward and efficient, offering ultimate convenience.
At the time of writing, Timely has a total of 212 reviews on Capterra, with an average of 4.7 out of 5 stars. Timely is loaded with a broad range of high-impact features:
"As a business owner, it is fantastic to get accurate and 'timely' submitted time sheets from staff each and every week. For the user, once you find your preferred method of capture, it is a breeze from there in."
Click here to read the full review.
3. Hubstaff
Hubstaff excels as a digital time clock solution, catering to the unique needs of both emerging startups and established enterprises.
Whether you're leading a budding team or managing expansive projects in a large corporation, Hubstaff equips you with a suite of online time tracking and reporting tools, ensuring optimized internal workflows.
As of the writing date, Hubstaff has 4.6 out of 5 stars and 1,425 reviews on Capterra. Hubstaff offers a range of functionalities, some of which include:

"Very happy I moved from Time Doctor to Hubstaff. Huge improvements on all areas and a satisfying product to use. The experience is so good that I find myself wanting to stay with Hubstaff regardless of whether my need for time tracking reduces."
Click here to read the full review.
Try Buddy Punch for Free
If you feel that Buddy Punch could be the right fit for your business, sign up for a free trial. You can also book a one-on-one demo, or view a pre-recorded demo video.
You May Also Like…