IDEAblox Alternatives (5 Options)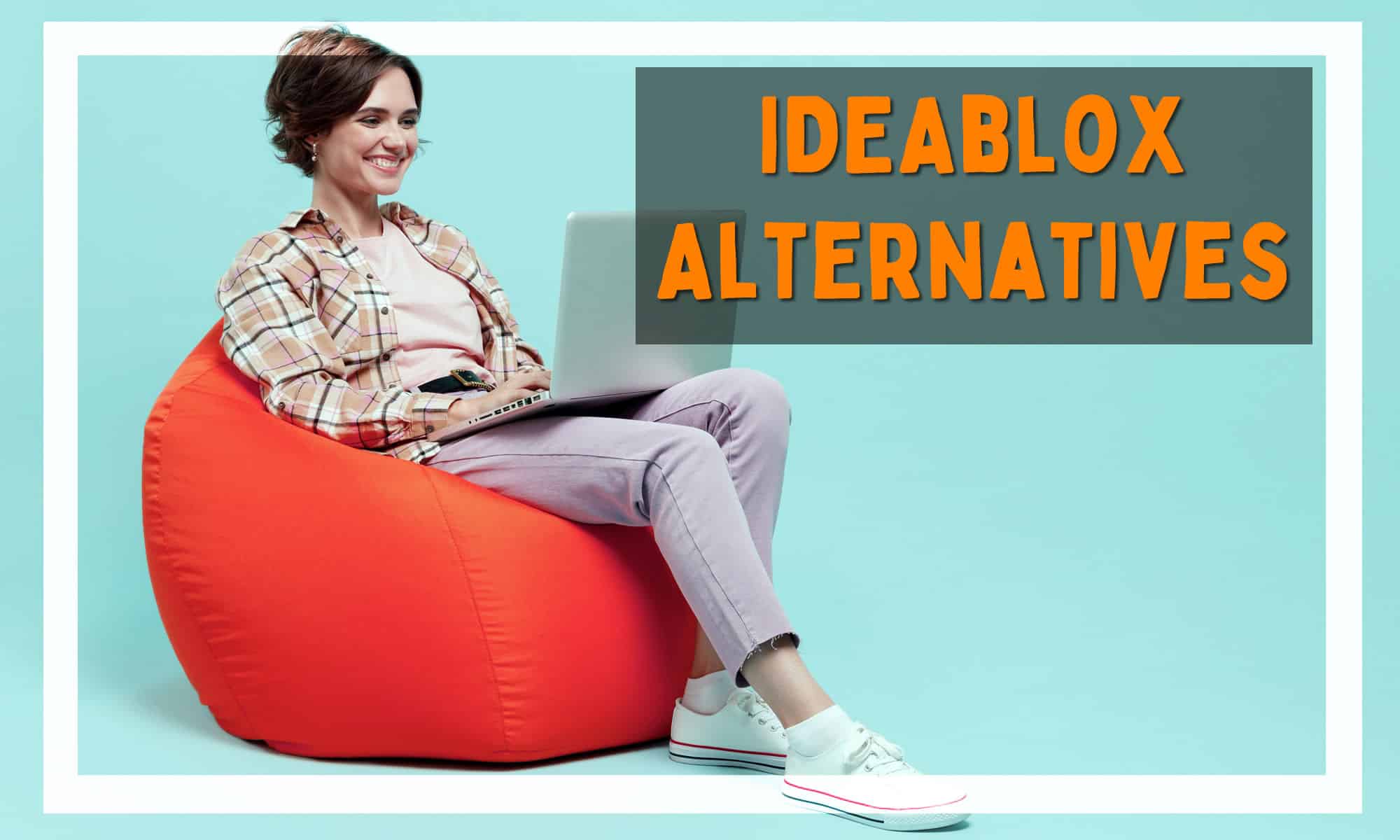 Are you looking for IDEAblox alternatives to support attendance management and salaried employee tracking? Though ideablox features many strong features such as live support and mobile access, just a look at ideablox reviews shows a few reasons to make switch – such as a lack of options, requiring multiple logins, or complaints with the pricing model. Whether you need a solution for sick leave tracking and absence management or tracking hourly employees, we have a range of online time tracking platforms for you to consider that might meet your business needs.
Employee management is an evolving process that changes over time. From submitting payroll reports for processing to monitoring the workday performance of each employee, the right time management system can play an important role in accelerating key business processes. With the right solution in your corner, workforce management is far easier. Without wasting any time, let's view all of the best best cloud-based online time clock tools available.
Best IDEAblox Alternatives
1. Buddy Punch
Kicking off our list of the best time tracking systems to replace ideablox / ideabox, we have our very own Buddy Punch. We created this timekeeping software when we struggled to use manual methods of monitoring employee punch cards to keep up with 20 employees at 3 different locations. When we couldn't find a time and attendance software solution that fit our desires, we decided to build our own.
Buddy Punch comes with a range of key features for monitoring employee attendance and performance. If you are serious about finding a human resource solution that provides the necessary tools for employee oversight, you need access to Buddy Punch. Our platform is available on desktop and mobile devices, including Apple and Android.
How Buddy Punch's IDEAblox Alternative Works
This time tracking software solution enables you to measure profitability and access employee productivity with complete ease. With a range of data at your fingertips, you can use Buddy Punch to inform all areas of your operations, including task management. The best bit? All data is displayed in real-time on the platform – so senior management never misses a beat.
Boost Team Accountability With GPS Location Tracking
To promote team transparency and accountability, you can use our management software to leverage webcams and GPS tracking in an effort to expand operational oversight. Buddy Punch provides team leaders and project managers with all the necessary tools for monitoring employee attendance. GPS location tracking allows you to monitor where remote-working team members are clocking in from.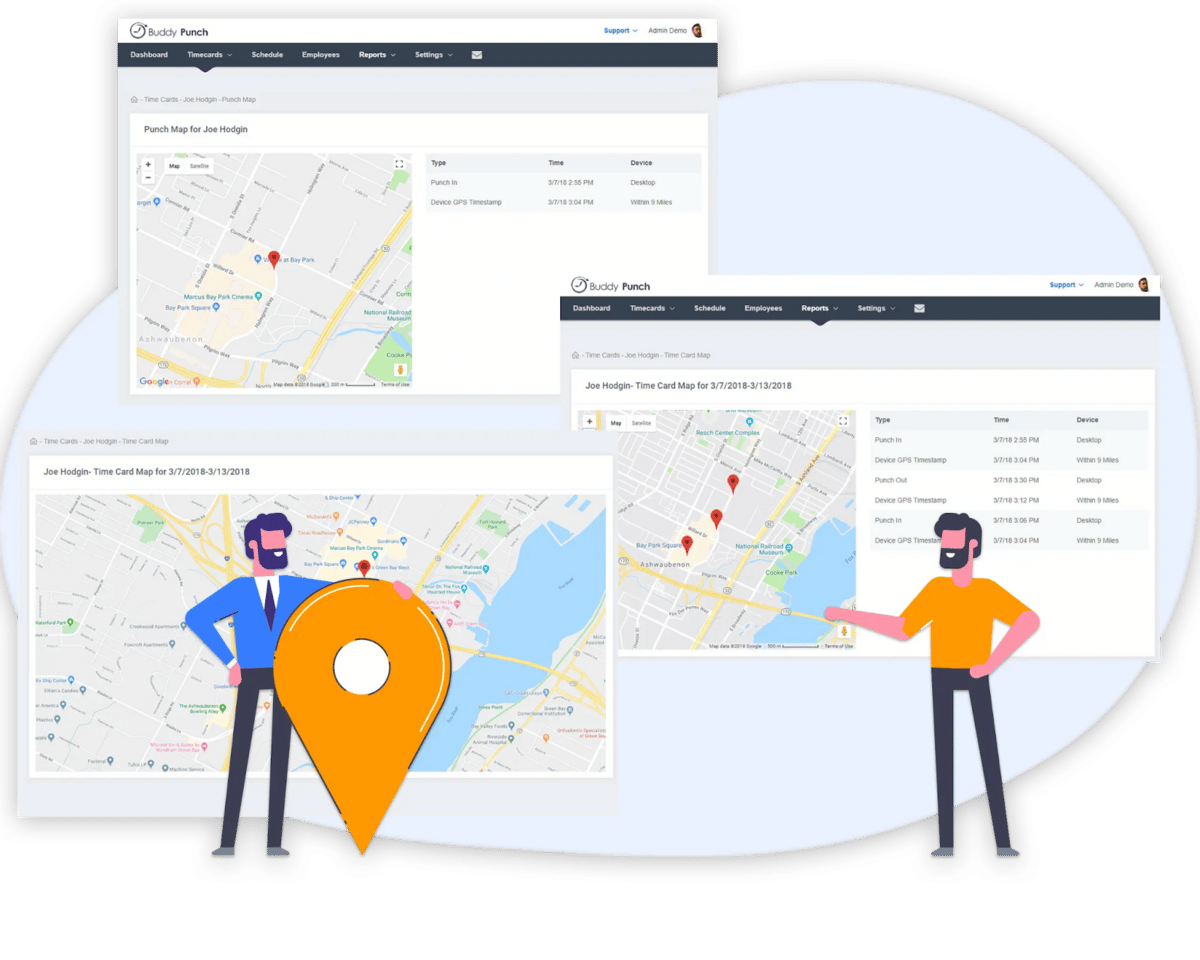 Accelerate Payroll Processing
Payroll processing should not take up all of your HR team's time. With the support of the right time tracking tool, you can radically accelerate payroll processing and speed everything up. Team members can use the desktop or mobile app to easily submit their timesheets. You can then seamlessly connect all of your timesheet data in Buddy Punch to your payroll provider.
Support Seamless Timesheet Collection
HR teams do not have the time to constantly chase employees for their latest timesheets. Luckily, Buddy Punch makes completing time entries a breeze. The process is truly effortless. This encourages employees to complete their time entries without any delay. If you want to quickly collect timesheets across diverse industries such as real estate or healthcare. you should start embracing Buddy Punch.
Assign Custom Job Codes For Teams To Punch Into
Buddy Punch enables you to create job codes for each employee on your team to punch into. Team leaders and project managers can track employee performance via their dashboard or by clicking on the employee's time card. These time cards update in real-time – so you can always have access to all the latest performance data. This will help accelerate performance tracking.

Once you are ready to begin exploring the possibilities of Buddy Punch's time tracking automation platform, we strongly recommend reading through the many practical resources on our website. These are designed to help you unlock more value from the platform. Also, our customer support team is always ready to answer any questions you may have.
You can book a one-on-one personalized demo here.
Buddy Punch Is A Perfect IDEAblox Alternative
Our time tracking alternative to IDEAblox also comes with the following useful features:
Since Buddy Punch works on any device with an internet connection, you can clock employee time on web browsers as well as on mobile devices through our iOS and Android time clock app. Track employee time from anywhere.
Buddy Punch's Online Reviews
As of the writing date, Buddy Punch has an overall rating of 4.8 out of 5 stars based on 847 user reviews on Capterra.

Below, we'll list just a few reviews that speak to Buddy Punch's ease of use and great customer support service. (Click here to explore the full list of reviews.)
As reviewers have noted, Buddy Punch equips team leaders with the tools they need to promote team accountability:
"I really like that it tracks and accrues PTO and holiday hours. I don't have to ask anyone what my PTO balance is! I think it's smart to be able to add a schedule if you happen to work the same amount of hours each day – much easier to add. I also like that I can add a comment or note of some sort, if needed."

Click here to read the full review.
"It's easy to clock in and to see how many hours I've worked both daily and weekly."

Click here to read the full review.
"Customer service is exceptional and quick. Admin is very easy and user friendly."

Click here to read the full review.
"I like the ease of use and flexibility of Buddy Punch. You can add features you want and don't have to be bogged down with what you don't want to use. Some sites have way too much. I wanted simple!"

Click here to read the full review.
Try Buddy Punch for Free
If you feel that Buddy Punch might be the right fit for your business, sign up for a free trial. You can also book a one-on-one demo, or view a pre-recorded demo video.
2. Timely
Timely gives small business owners and senior leaders at large enterprises the tools they need to unify workflows and streamline key operational processes, regardless of their workforce's size. Using this workforce management solution, you can quickly collect timesheet data and prepare everything for payroll processing. The solution also offers project management features for team leaders to reach SaaS goals.
At the time of writing, Timely has a total of 208 reviews on Capterra, with an average of 4.7 out of 5 stars. Like Buddy Punch, this app isn't just web-based, but usable on mobile devices as well. Timely is loaded with a broad range of high-impact features:
"As a business owner, it is fantastic to get accurate and 'timely' submitted time sheets from staff each and every week. For the user, once you find your preferred method of capture, it is a breeze from there in."

Click here to read the full review.
3. TimeCamp
TimeCamp is a one-click time tracker tool designed to make it easier than ever to track employee work hours. You can enable employees to punch in and out at the click of a button. The whole process is remarkably straightforward. Inside TimeCamp's dashboard, you can access a broad range of insightful metrics to gain a complete picture of employee performance.
At the time of writing, TimeCamp has a total of 561 reviews on Capterra, with an average of 4.7 out of 5 stars. TimeCamp is jam-packed with useful features for teams:
"Being able to simply track time worked on different projects by different business analysts was always tricky, often analysts would be guesstimating at the end of the week. TimeCamp has solved this issue and we can now accurately track and invoice hours spent on each project."

Click here to read the full review.
4. Insightful
Insightful truly lives up to its name. When it comes to employee monitoring, Insightful offers a full range of useful features for leaders and administrators. You can gain a real-time understanding of how employees are spending their working hours. With flexible pricing that's reasonable for even the smallest of businesses, Insightful is ready to meet your unique needs.
At the time of writing, Insightful has a total of 66 reviews on Capterra, with an average of 4.7 out of 5 stars. Insightful lives up to its name by offering several useful features:
"It's easy to use, offers lots of information. You can have projects and put in the cost of the project so this tracks the hours and what the bill needs to be. It has both admin and user control panels and I got great support for my questions."

Click here to read the full review.
5. When I Work
When I Work brings plenty of useful features to the table. If you want to improve team oversight and gain a solid picture of how employees are spending their time, When I Work will provide you with everything you need to hit the ground running. While team members clock in and out, team leaders and project managers can view employee performance data in real-time.
At the time of writing, When I Work has a total of 953 reviews on Capterra, with an average of 4.5 out of 5 stars. When I Work comes with a range of useful functionalities:
"An awesome tool that allows me to easily track my employees' output and maximize revenue. I love that I can easily track who's on and off duty and easily schedule duties to another employee if the original one is absent for whatever reason, thereby not disrupting the workflow."

Click here to read the full review.
Try Buddy Punch for Free
If you feel that Buddy Punch could be the right fit for your business, sign up for a free trial. You can also book a one-on-one demo, or view a pre-recorded demo video.
You May Also Like…