Time Tracking App QuickBooks Integration Included: 3 Options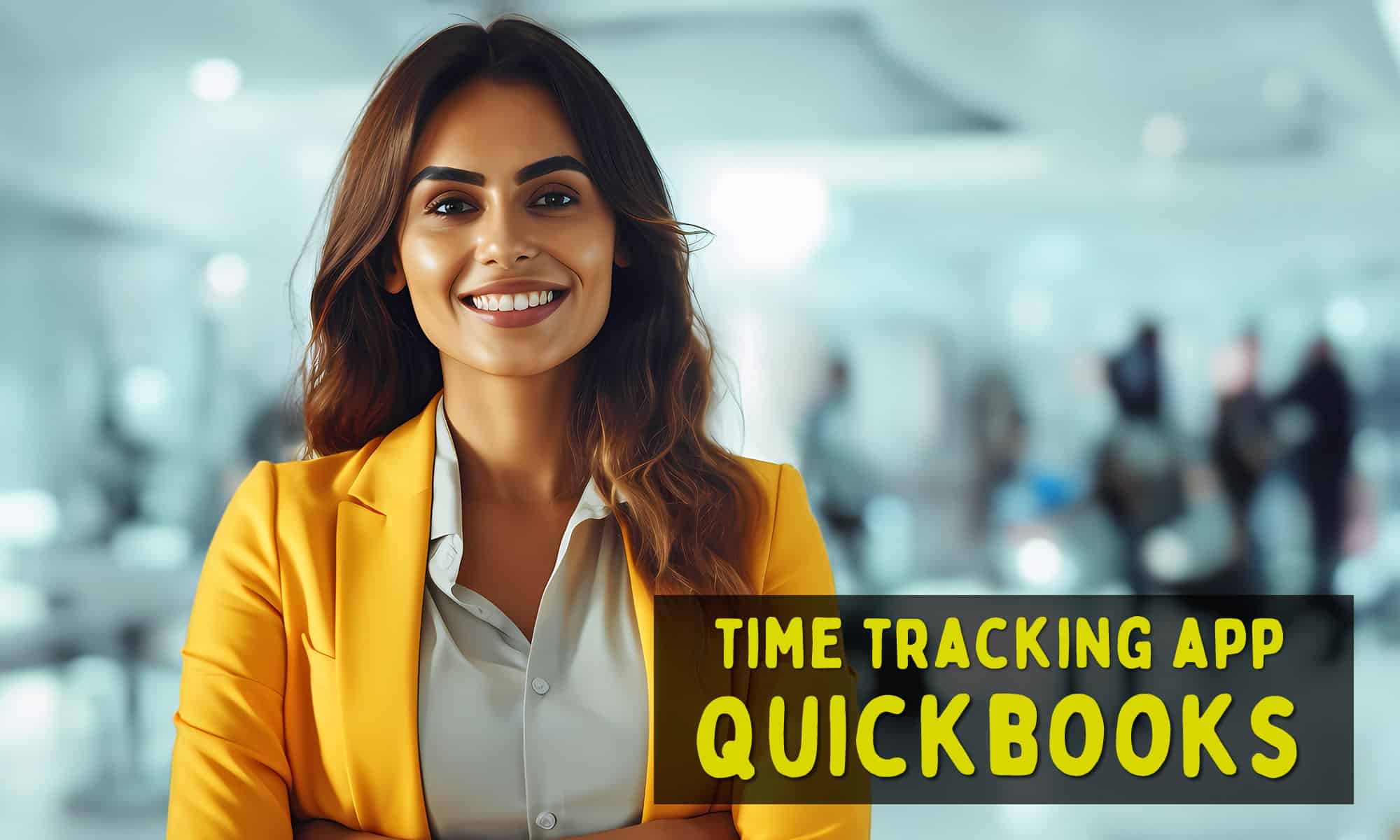 If you are looking for a time tracking app that offers a QuickBooks integration, you've come to the right place.
Tired of manually inputting time data into QuickBooks?
Struggling to reconcile discrepancies between your time tracking tool and accounting software?
Seeking a streamlined process that saves time and reduces errors?
I've seen firsthand the challenges faced by businesses, freelancers, and accountants when juggling multiple software tools. Trust me; you're not alone in this journey.
This article is for:
Small to medium business owners looking for efficient financial management.
Freelancers juggling multiple projects and clients.
Accountants and financial professionals aiming for precise bookkeeping.
Whether you're an entrepreneur trying to make the most of your hours or an accountant looking for precise, error-free bookkeeping, integration is the way forward.
And if you're feeling a bit lost or overwhelmed, don't worry; we've got you covered.
Dive into this guide, and together, let's make time tracking and accounting a breeze!
Time Tracking App (QuickBooks Integration Included)
1. Buddy Punch
For small businesses seeking an elite, intuitive solution for employee attendance and productivity, Buddy Punch is your answer.
This business-centric platform is not just a typical time tracker; it's a sophisticated tool optimized for QuickBooks time tracking.
Real-Time Attendance Insights
With an interactive dashboard, managers can always have an eagle's eye on attendance, making spotting job site discrepancies easy.
Automated Time Tracking
From auto-generating real-time reports to dispatching instant notifications, Buddy Punch ensures QuickBooks time data entry is seamless, reducing both time and operational costs.
Enhanced Security
Leveraging QR codes with facial recognition, Buddy Punch acts as a kiosk, ensuring precise time entries, minimizing timesheet fraud, and guaranteeing employees clock in accurately.
Whether on iOS, Android, iPhone, or other mobile devices, the QuickBooks Time mobile app offers convenience, especially for remote job costing.
No more fuss with paper timesheets or uncertainties about employee locations. Now, small businesses can integrate Buddy Punch with their QuickBooks Online account, enabling them to run payroll efficiently while keeping track of time off and managing payroll costs.
Want to explore further? Our "Knowledge Base" has FAQs and a range of information tailored to maximize the Buddy Punch capabilities.
For specific needs or to sync with QuickBooks Desktop, schedule a one-on-one demo or connect with our support team.
Alongside geofencing and GPS tracking, here are some of the most popular features offered by this employee time management platform for tracking employee hours:
Buddy Punch's Online Reviews
Have you seen Buddy Punch's user reviews? As of the writing date, Buddy Punch has 4.8 out of 5 stars and 891 reviews on Capterra.
Below, we'll list just a few reviews that speak to Buddy Punch's ease of use and great customer support service. (Click here to explore the full list of reviews.)
As reviewers have noted, Buddy Punch provides team leaders and project managers with the necessary tools to streamline timekeeping and monitor labor costs:
"The ease of this software helps me post schedules quickly. I have three businesses and staff that float between all. The color coding system helps me see what employee or department needs attention."
Click here to read the full review.
"Cannot say enough about their support. Even if the product was not as amazing as it is, I would highly recommend Buddy Punch due to the unbelievable support!"
Click here to read the full review.
"It's easy to clock in or clock out. The timesheet to keep track of your hours."
Click here to read the full review.
"Buddy Punch is easy to use and even easier to understand as a user. Time track makes sense, and edits are made easy to submit."
Click here to read the full review.
Try Buddy Punch for Free
If you feel that Buddy Punch might be the right fit for your business, sign up for a free trial. You can also book a one-on-one demo, or view a pre-recorded demo video.
2. Timely
With Timely, much like other solutions, you're not just getting an automated time tracking system; you're accessing a platform that integrates effortlessly across a multitude of applications.
Tailored to synchronize smoothly with your entire tech ecosystem, Timely eliminates the friction of managing disparate systems.
For businesses looking to streamline operations, a prime example of its efficiency is how it seamlessly fuses with payroll systems, transforming timesheet processing into a straightforward and ultimately convenient task.
At the time of writing, Timely has a total of 212 reviews on Capterra, with an average of 4.7 out of 5 stars. Timely is loaded with a broad range of high-impact features:
"Timely helped me efficiently manage my time as an intern in the pharmaceutical product development and research department. I was able to precisely track the time spent on various jobs and projects thanks to the software's automatic time tracking feature. I was able to study my productivity trends as a result and better manage my time. I was able to spot areas for improvement and properly prioritize chores thanks to Timely's graphic reports, which gave me insightful information about my workflow. Overall, Timely dramatically improved my ability to manage my time, allowing me to concentrate on important research and development tasks."
Click here to read the full review.
3. Hubstaff
Hubstaff stands out as a versatile digital time clock solution tailored for organizations of all scales, from budding startups to vast enterprises.
Regardless of whether you're nurturing a small group of team members or overseeing extensive projects in a mammoth corporation, Hubstaff provides a comprehensive suite of online time tracking and reporting tools.
With Hubstaff, you're not just monitoring time; you're enhancing and optimizing your internal workflows.
As of the writing date, Hubstaff has 4.6 out of 5 stars and 1,426 reviews on Capterra. Hubstaff offers a range of functionalities, some of which include:
"Hubstaff is an exceptional workforce management solution that enhance our team management processes and take team's productivity to new heights."
Click here to read the full review.
Try Buddy Punch for Free
If you feel that Buddy Punch could be the right fit for your business, sign up for a free trial. You can also book a one-on-one demo, or view a pre-recorded demo video.
You May Also Like…