Phone Time Tracking App (3 Options)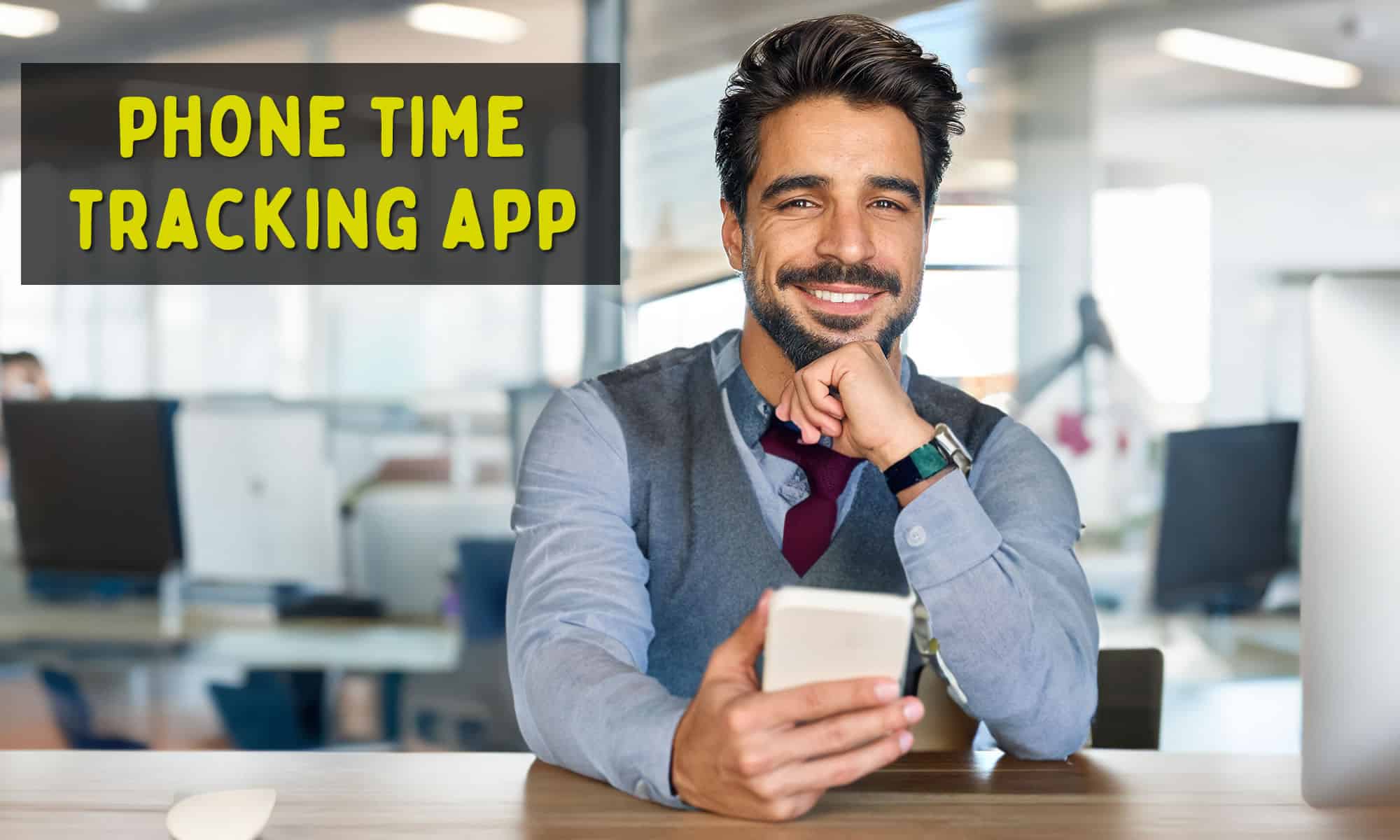 Phone time tracking apps have become an essential tool for freelancers, remote workers, and anyone looking to optimize their productivity and manage their work time more effectively.
Are you struggling to keep track of billable hours and ensure you are paid accurately for your time?
Do you need a mobile time tracking solution that works seamlessly across iOS, Android, and desktop platforms?
Are you looking for a tool that not only tracks time but also provides insights to enhance your productivity and profitability?
Do you need an app with a minimal learning curve that allows you to start tracking your time quickly and efficiently?
If you're in search of the best time tracking app to suit your needs, you're in the right place.
In this article, we will introduce you to three excellent options, each with unique features and pricing plans.
These apps offer a range of features, from simple time entries and stopwatch functionality to detailed reports and invoicing integrations.
This article is for:
Freelancers looking for an effective time tracking solution.
Remote workers and teams needing to synchronize their work time across different devices and platforms.
Individuals seeking a time management tool to boost their productivity.
We have extensive experience in testing and reviewing various time tracking software solutions and apps, ensuring that we provide reliable and trustworthy recommendations.
Let's consider how these phone time tracking apps can transform your workflows and help you take control of your time.
Phone Time Tracking App
1. Buddy Punch
Buddy Punch stands out among time tracker tools, offering a robust platform filled with features designed to enhance workforce management and boost team productivity.
This mobile and desktop app provides a seamless experience for team members to clock in and out effortlessly, ensuring accurate tracking of employee hours.
Effortless Time Tracking
Whether you are using the Windows or macOS version, Buddy Punch provides a user-friendly interface that allows team members to create time entries with ease.
The app ensures streamlined tracking of work hours, making it an ideal choice for those in search of a reliable time tracking solution.
Instant Notifications & Alerts
Stay connected and informed, no matter where you are.
Buddy Punch offers instant notifications for various activities, including punch-ins and alerts for when team members are nearing overtime.
This feature is especially beneficial for managers and team leaders, ensuring they are always in the loop and can manage work time effectively.
Authentic Time Entries With QR Codes & Facial Recognition
Buddy Punch takes the accuracy of time reports to the next level with the integration of QR codes and facial recognition features. These functionalities work together to eliminate timesheet discrepancies, providing genuine and precise attendance data.
Intuitive Dashboard For Quick Overview
Busy professionals will appreciate the intuitive dashboard that Buddy Punch offers.
It allows for a quick glance at attendance data, streamlining management tasks and saving valuable time.
Forget about navigating through endless Excel spreadsheets and CSV files to track attendance.
Geofencing For Secure Attendance Tracking
As work setups evolve, Buddy Punch ensures secure and accurate location-based attendance tracking with its geofencing feature.
This functionality defines boundaries for clock-ins, and coupled with real-time GPS tracking, it monitors team locations to ensure compliance.
Compatibility & Integration
Buddy Punch is available as both a mobile app and a desktop application, catering to users on Windows, macOS, and various mobile platforms.
It offers integration capabilities with popular tools such as Excel and provides the option to export data in CSV format.
Flexible Plans & Screenshots
Whether you are a small team looking for a free plan or a larger organization needing to oboard unlimited users, Buddy Punch has a range of pricing options to suit your needs.
The platform allows you to take screenshots and create templates, aiding in the creation of detailed time reports.
Do you want to learn more about why Buddy Punch is the ultimate phone time tracking app?
Our "Knowledge Base" provides comprehensive insights on maximizing this platform for your business needs.
Schedule a one-on-one demo or connect directly with our support team.
Buddy Punch Makes Employee Time Tracking Via Mobile Easy
Here are just some of the features available with this time tracking software for monitoring employee work hours:
Buddy Punch's Online Reviews
Have you seen Buddy Punch's user reviews? As of the writing date, Buddy Punch has 4.8 out of 5 stars and 890 reviews on Capterra.
Below, we'll list just a few reviews that speak to Buddy Punch's ease of use and great customer support service. (Click here to explore the full list of reviews.)
As reviewers have noted, Buddy Punch provides team leaders and project managers with the necessary tools to streamline timekeeping and monitor labor costs:
"Buddy Punch is easy to use and even easier to understand as a user. Time track makes sense, and edits are made easy to submit."
Click here to read the full review.
"Cannot say enough about their support. Even if the product was not as amazing as it is, I would highly recommend Buddy Punch due to the unbelievable support!"
Click here to read the full review.
"It's easy to clock in or clock out. The timesheet to keep track of your hours."
Click here to read the full review.
"The ease of this software helps me post schedules quickly. I have three businesses and staff that float between all. The color coding system helps me see what employee or department needs attention."
Click here to read the full review.
Try Buddy Punch for Free
If you feel that Buddy Punch might be the right fit for your business, sign up for a free trial. You can also book a one-on-one demo, or view a pre-recorded demo video.
2. QuickBooks Time
QuickBooks Time can offer a variety of features and benefits. Here are just a few:
Various ways to track time including mobile app, GPS time tracker, and project tracking.
Build and share employee schedules by jobs or shifts easily.
Utilize project management and geofencing technology for team management.
Gain valuable business insights through real-time, interactive reports.
Manage online timesheets and submit time from web dashboard or Chrome app.
Streamline time tracking on any device to ease payroll process and save thousands each year​.
It's a great timesheet app for Android and iPhone, and at the time of writing, QuickBooks Time has 4.7 out of 5 stars and 6,015 reviews on Capterra.
QuickBooks Time (formerly TSheets) has features that include but are not limited to:
"QuickBooks is an efficient and user-friendly tool for automating accounting tasks. It is especially useful for small businesses, as it helps them track hours, bill clients, and generate reports."
Click here to read the full review.
3. TimeCamp
TimeCamp can provide teams with the following benefits and features:
Log work hours, create payrolls, and manage employee attendance in one app.
Boost project productivity and profits by tracking time efficiently.
Analyze and fix productivity pitfalls through team performance optimization.
Ensure accurate and transparent billing for clients with precise billing feature.
Geofencing feature for time tracking of field workers on the go.
Simplify the clock-in-clock-out process through enhanced attendance management​.
At the time of writing, TimeCamp has a total of 573 reviews on Capterra, with an average of 4.7 out of 5 stars. TimeCamp offers a full range of practical features for teams:
"It's the automatic time tracking that I like the best. Finding the crucial phrases that will correctly monitor time took some time, but now that I've got it functioning it's fantastic. Compared to rivals, Timecamp's high bandwidth is the second most popular aspect of the service."
Click here to read the full review.
Managing budgets effectively is crucial, especially when juggling multiple projects and clients.
While time tracking tools like Clockify, Toggl Track, and Harvest offer features that enable you to monitor budgets closely, ensuring projects stay on track financially, the three phone time tracking apps mentioned above.
With seamless integrations through platforms like Zapier, many of these tools can connect to various applications, including Trello for project management, enhancing your workflow and time management.
Try Buddy Punch for Free
If you feel that Buddy Punch could be the right fit for your business, sign up for a free trial. You can also book a one-on-one demo, or view a pre-recorded demo video.
You May Also Like…