8 Best Vacation Tracking Software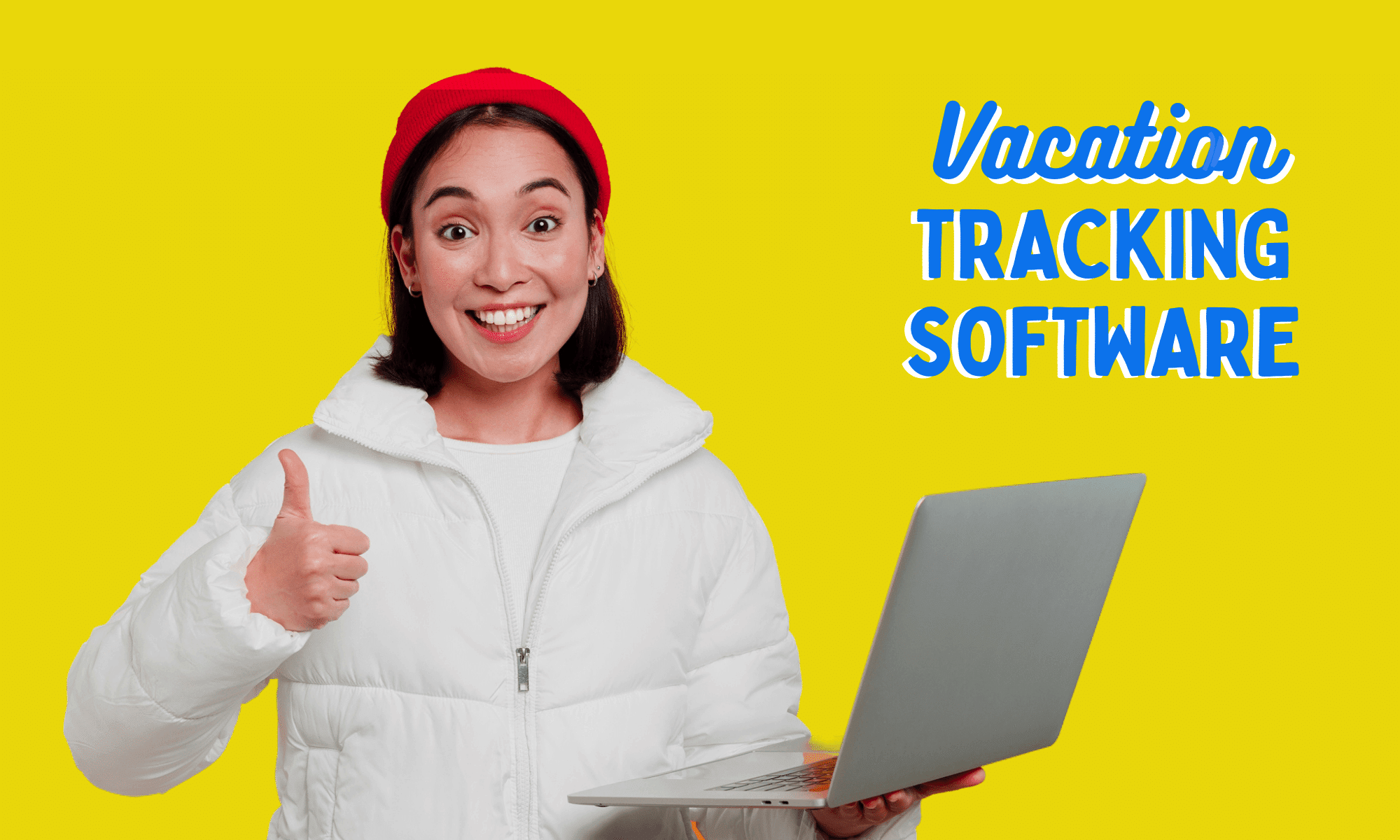 The best vacation tracking software will help you:
Track how much paid time off your team has left to take for the year.
Give your team a time off calendar and an easy way to put in vacation requests.
Set up accrual rules (when and how vacation time is accumulated) that can be customized across individual employees.
Quickly approve time off requests, keeping your calendar updated.
Add restricted/blackout dates to your work calendars, so your departments are adequately staffed on key days.
Plus, we recommend software that integrates with your payroll system, so there aren't any obstacles in getting your employees paid for their well-earned holidays. This can be either by letting you export out vacation records in the right payroll format (i.e., for QuickBooks, Gusto, Paychex, etc.) or by choosing a vacation tracking software that is also a payroll provider.
This article takes a look at 8 of the best vacation tracking software available, starting with our own tool, Buddy Punch.
Buddy Punch is vacation tracker software that checks off all the boxes above, including doubling as your payroll provider. Plus, Buddy Punch is also a time clock system, where your team can clock in and out for the day (a key component of setting up accruals).
To see how Buddy Punch can help your business track vacation time:
Or keep reading to learn more about Buddy Punch and other vacation tracking software.
8 Best Vacation Tracking Software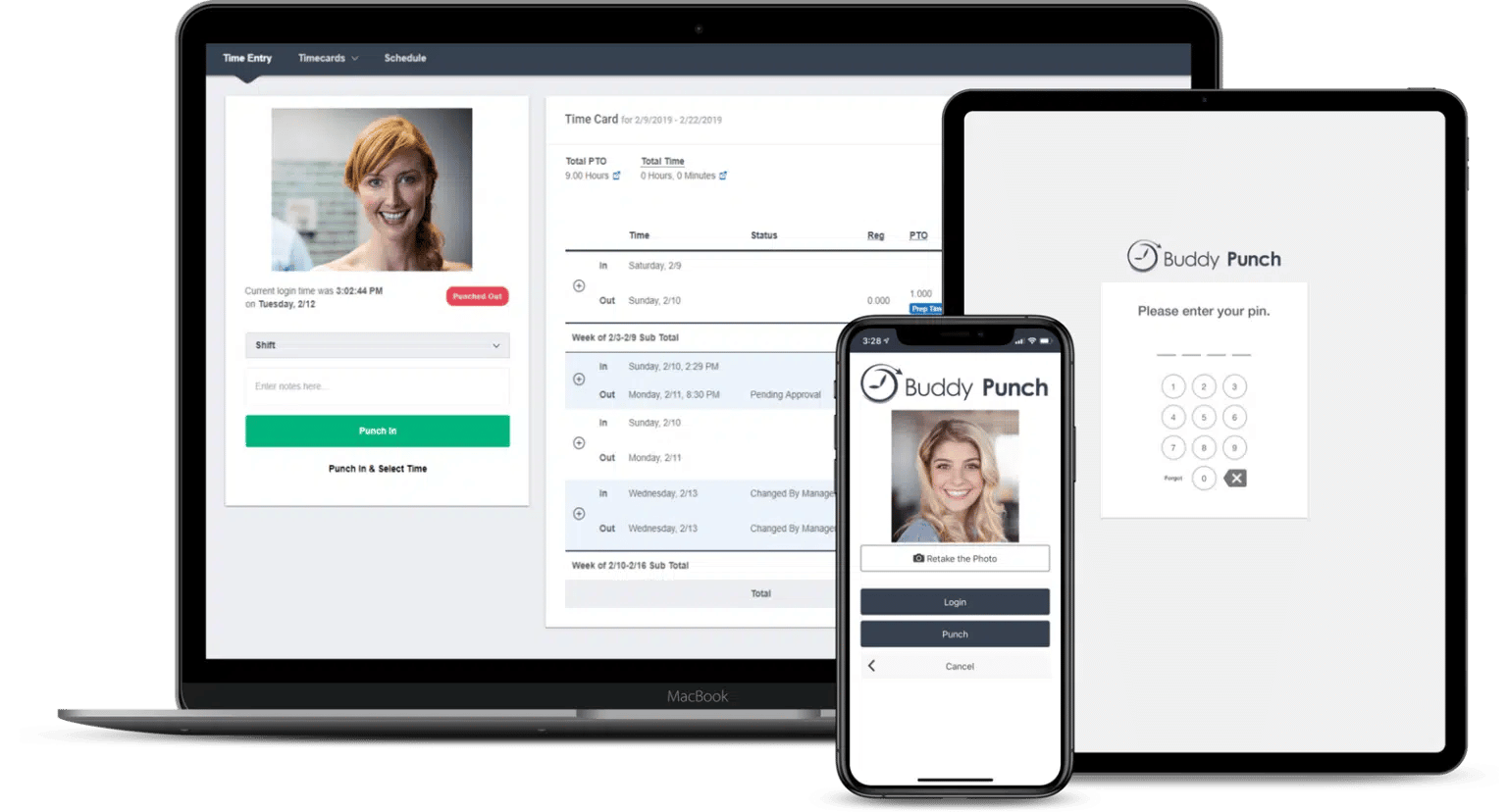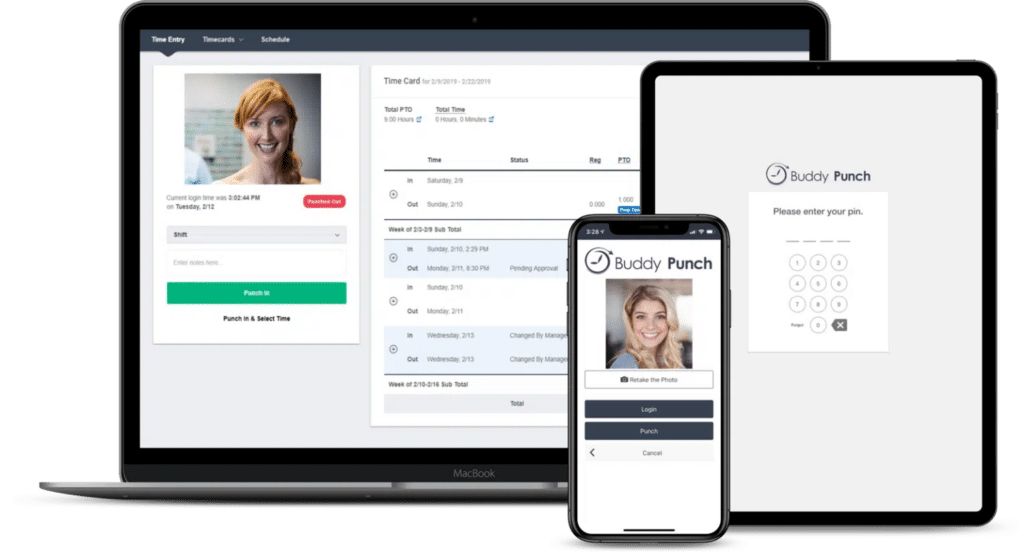 Buddy Punch doubles as vacation tracker software and a complete time management system, where you can track hours worked by hourly employees, salary employees, freelancers, etc. Plus, you can use Buddy Punch as your payroll provider, or integrate Buddy Punch with your existing provider.
Here's an overview of how Buddy Punch can help you manage everyone's vacation time.
With Buddy Punch, you can:
Create time-off balances for your team that can be edited at any time. Vacation time may be distributed to your staff all at once or at specified intervals, which can be set up via Buddy Punch's accrual rules. For example, you can have employees accrue time off based on pay periods worked, hours worked, or on their yearly anniversary.
Time-off requests are handled directly within the app, and all approved PTO requests are automatically synchronized into a shared vacation time calendar, making planning a breeze.
Receive an email notification whenever a request for vacation time is made. You may choose to manually review each one, or set up automatic approvals for some or all of your staff.
If Buddy Punch sounds like the right vacation tracking software for your business, start a free trial or learn more with a one-on-one demo call.
Below, we go into more detail on each of the features outlined above.
Key Vacation Tracking Features Offered through Buddy Punch
Setting Up Vacation Time Balances and Accrual Rules
Any form of time off or vacation tracking for your staff begins with setting up a balance.
Depending on your particular business, you might distribute employees all their allotted vacation time at the start of the year or hiring period, or you might prefer that vacation time be accrued (collected) over the course of a given year.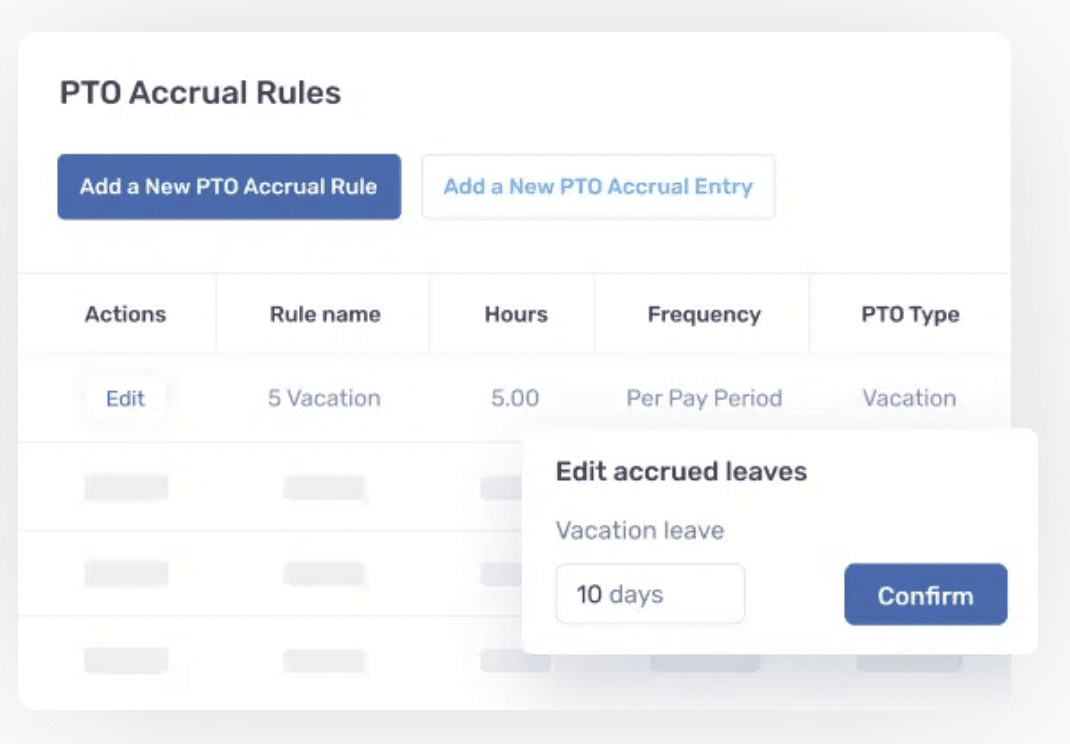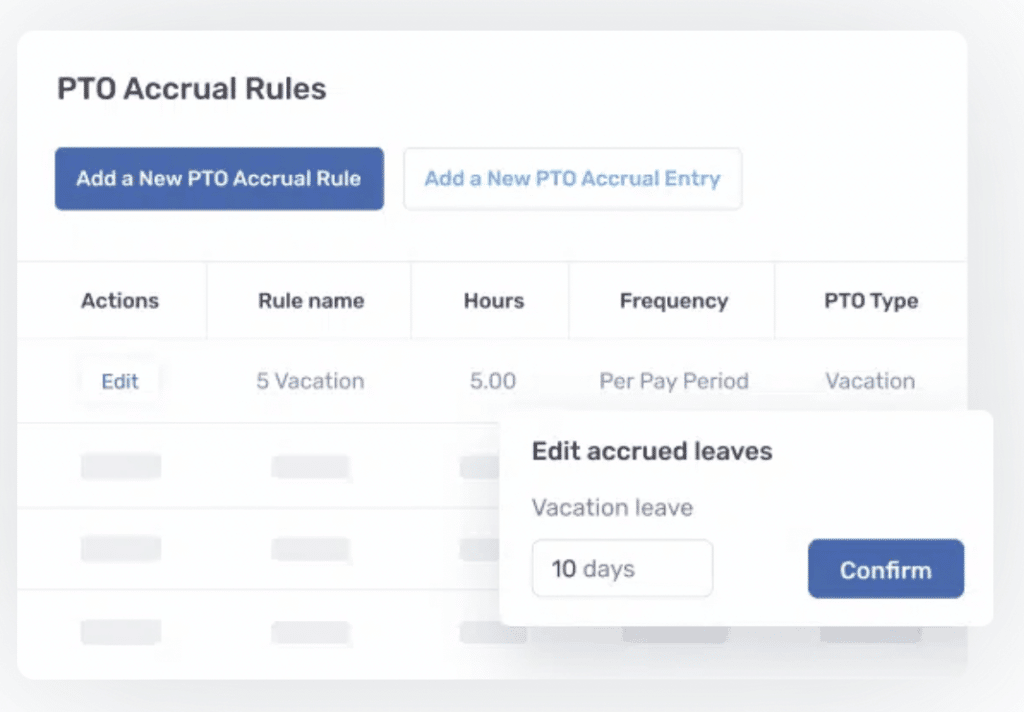 Buddy Punch offers a lot of flexibility in how you set up your accrual rules, allowing you to set custom rules for particular employees, such as different rules for more senior staff or part-time/full-time workers.
Vacation time may be accrued based on:
Pay periods: Every other pay cycle employees receive more time off in their balance.
Hours worked: Time off is calculated by how many hours someone works, including overtime).
Annual anniversary: Time off is added to an employee's balance at the anniversary of their hiring date.
If vacation time at your company can rollover/carry over to the next period, you can customize this within the accrual rules.
Employees can easily see their vacation balance via their self-service dashboard, so they don't need to email or message HR or their direct manager.
Requesting Vacation Time
Putting in vacation time requests is quick and easy for your employees. All leave requests are handled through the Buddy Punch application. If approved, the requested dates will automatically synchronize to the shared company calendar, and your employee's time balance will be updated.
Here's a closer look at how time off requests work:
1. Employees log on through the Buddy Punch website or application and select "Time Off Calendar."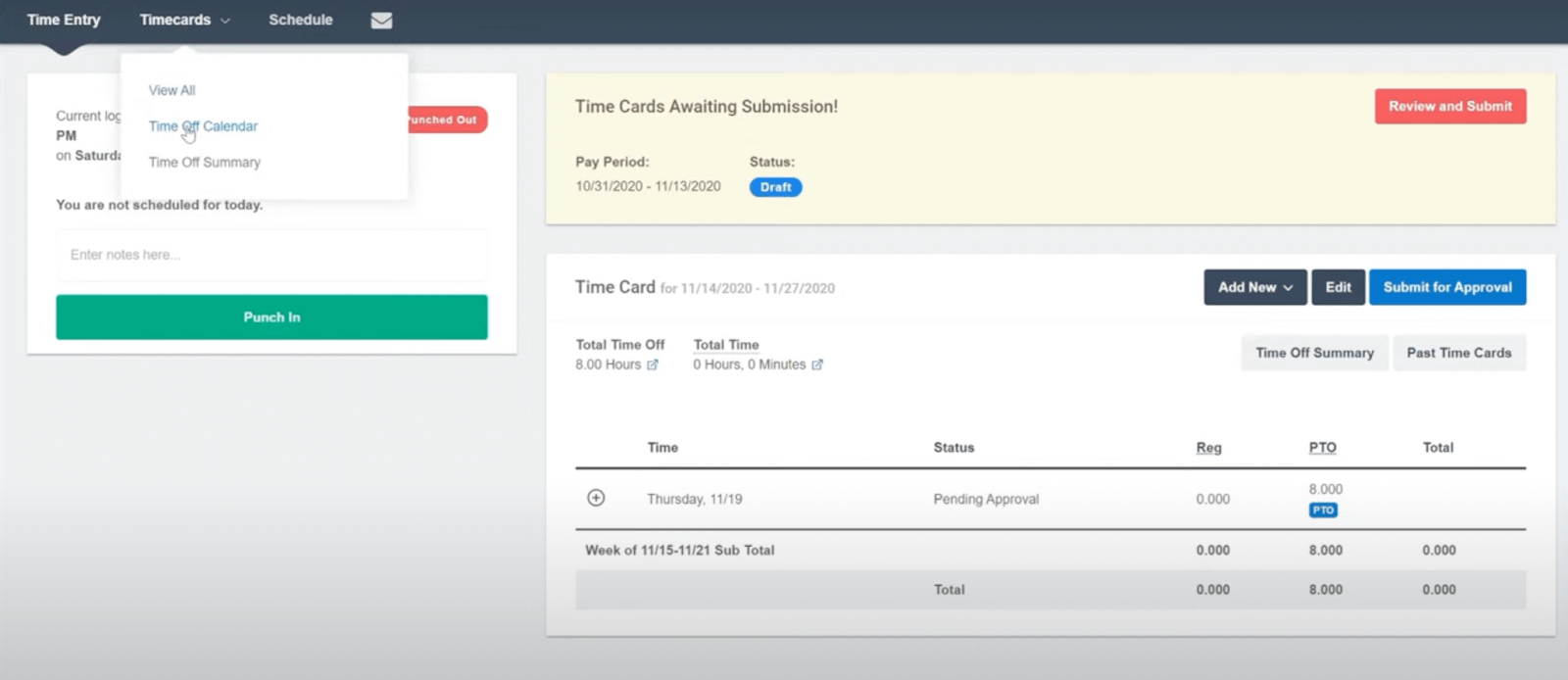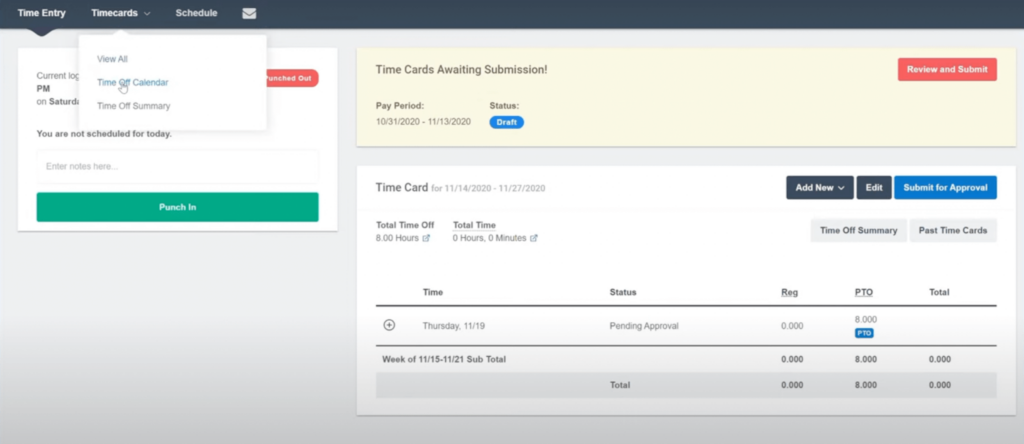 Note: Based on your preferred settings, not all employees will be able to see who has requested time off. However, to avoid miscommunication or a request getting denied because those specific dates have already been approved for someone else, we recommend that everyone's vacation time be shared with everyone.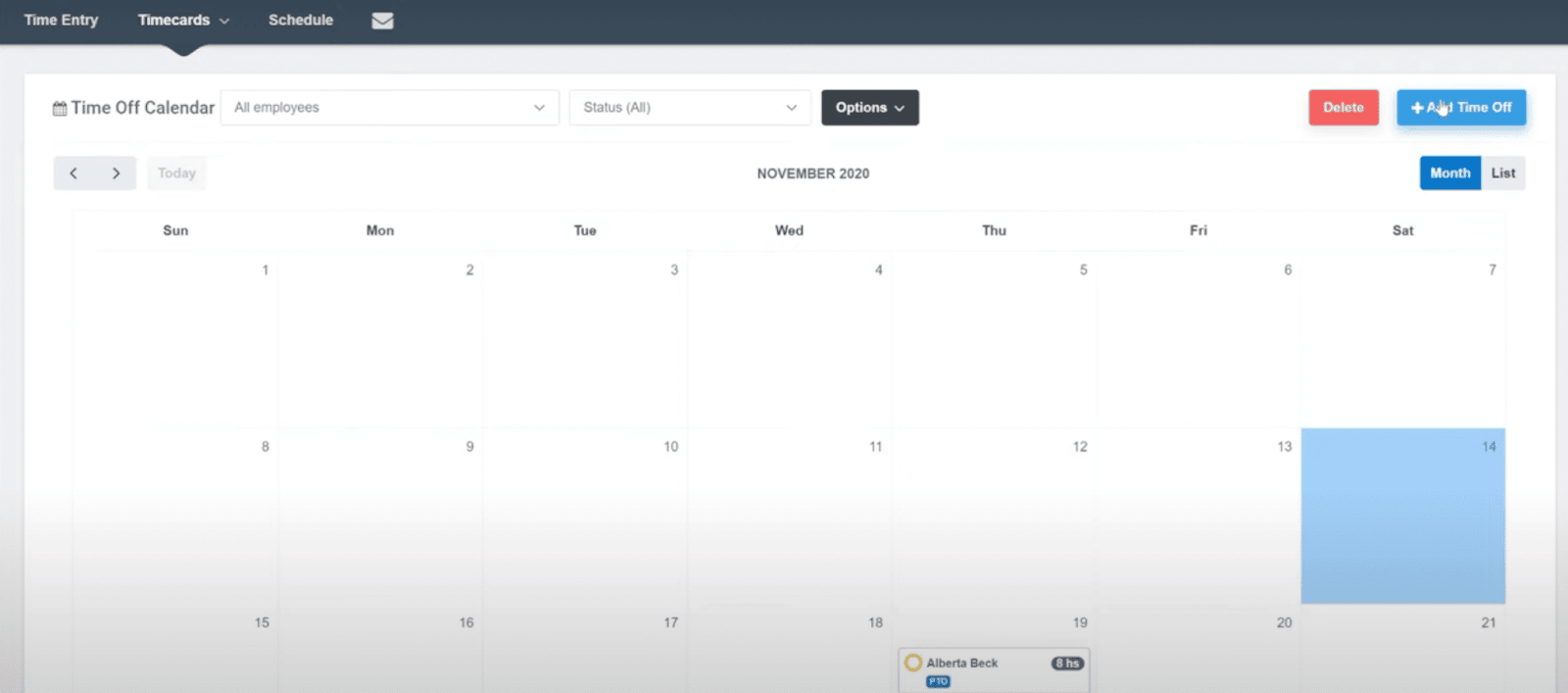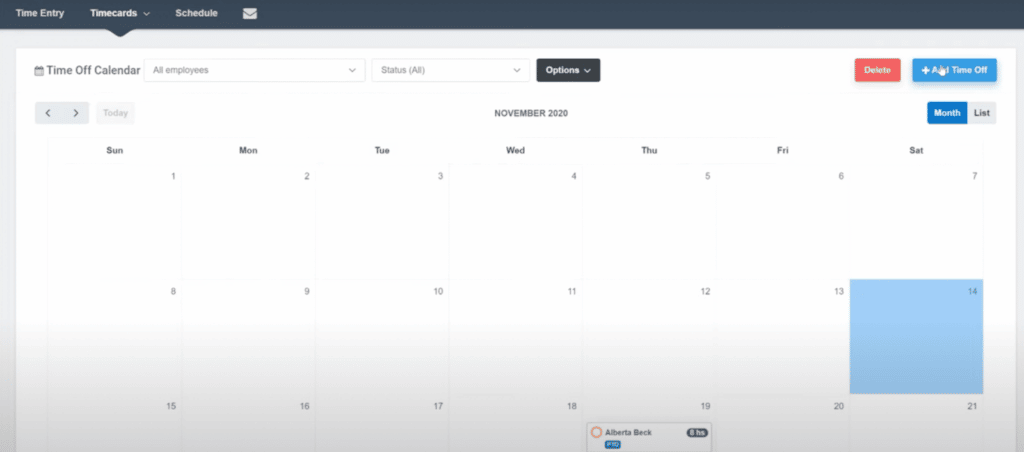 2. To put in a new request, staff will simply select "Add Time Off".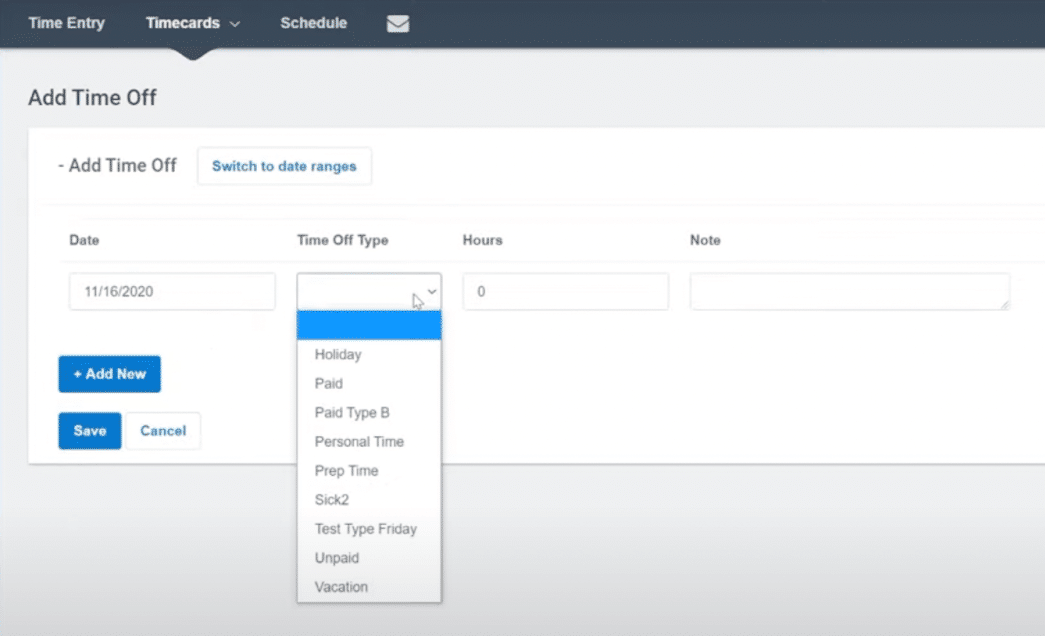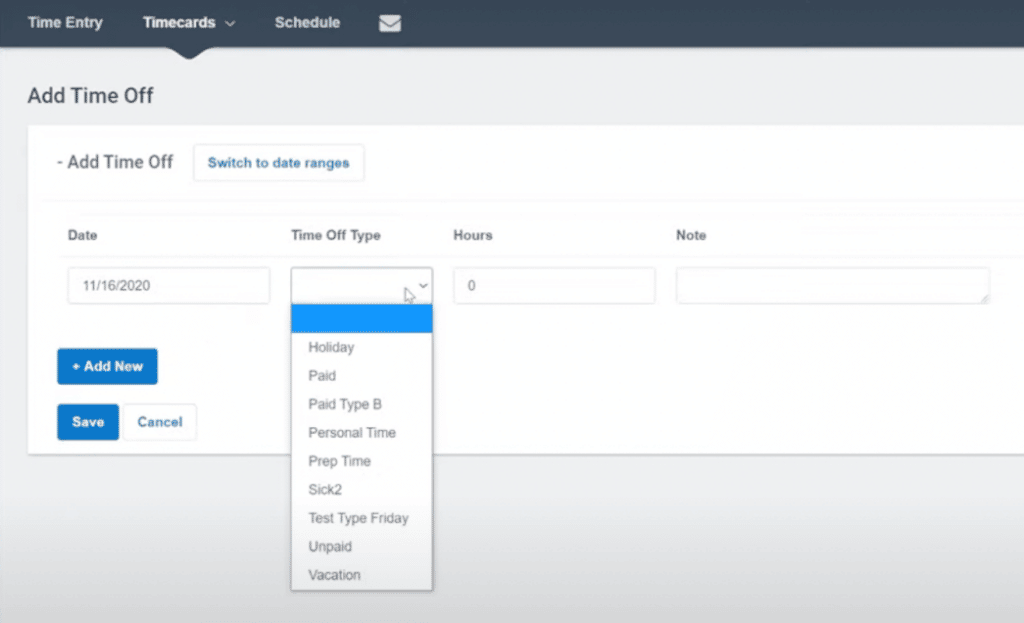 When submitting a request, employees will select the range of dates they plan on taking off (or just select one day), as well as:
Specify the form of time off they are requesting, such as holiday leave, paid leave, personal time, or any other form of leave your business offers.
Specify the number of hours they wish to take off, if you choose to set up accrual rules by hours.
Add any additional notes, such as where they will be going on holiday, if/how they will be reachable, etc.
Once completing the request form, employees simply need to select "save." If their request requires approval by a manager, it will get sent to the appropriate person.
Requests can get sent directly to your email, while requests that don't require approval will be automatically inputted in the calendar (assuming there is no conflict with blackout dates, more on this below).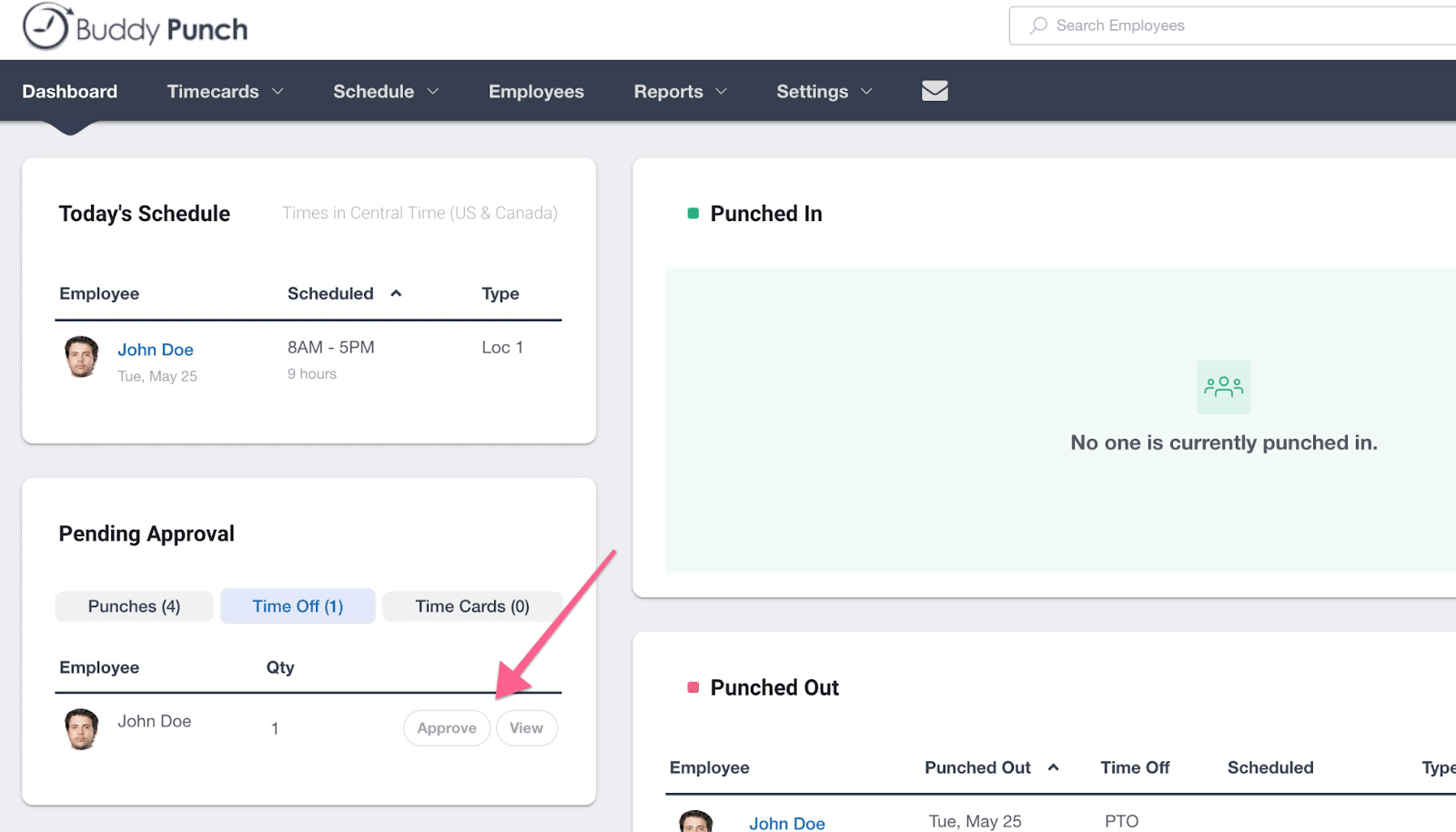 Here's a look at how the time off request process works in our mobile app:


Customizing Who Needs Their Vacations Approved
If you want to select specific employees to require that their time off requests be reviewed by a manager, you can do so from the dashboard, shown below.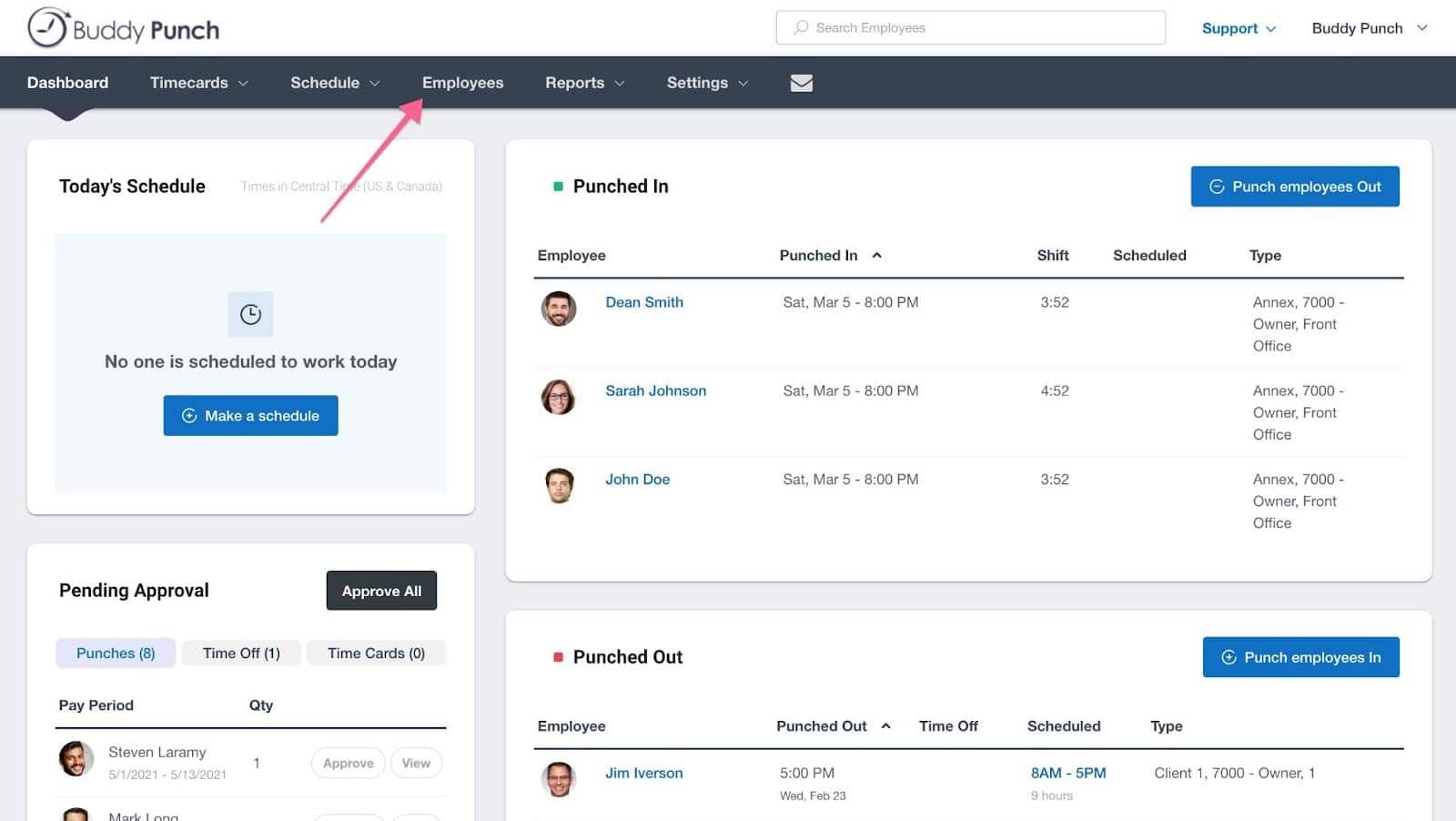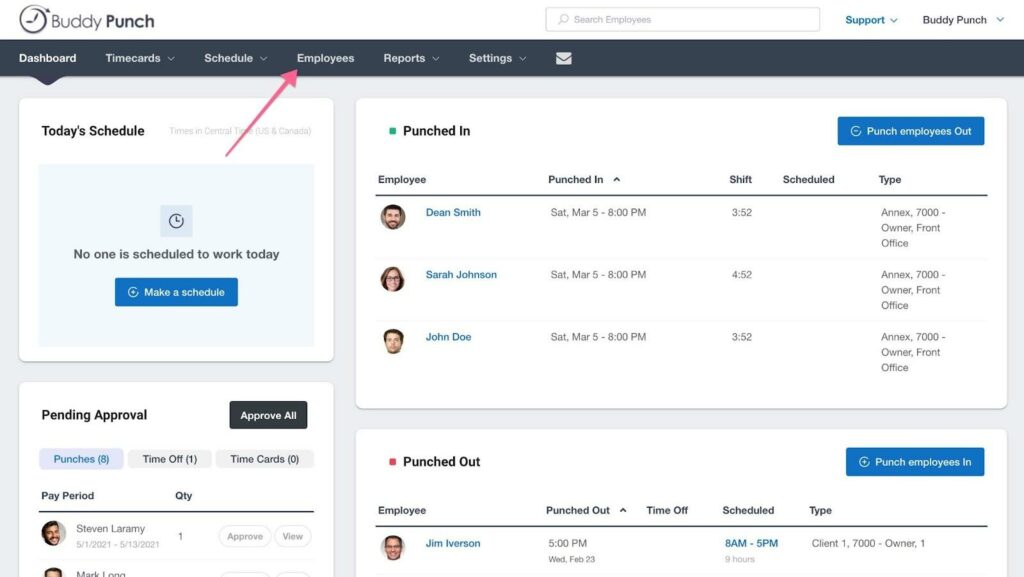 Once in the dashboard, select any employee's profile and click "Edit".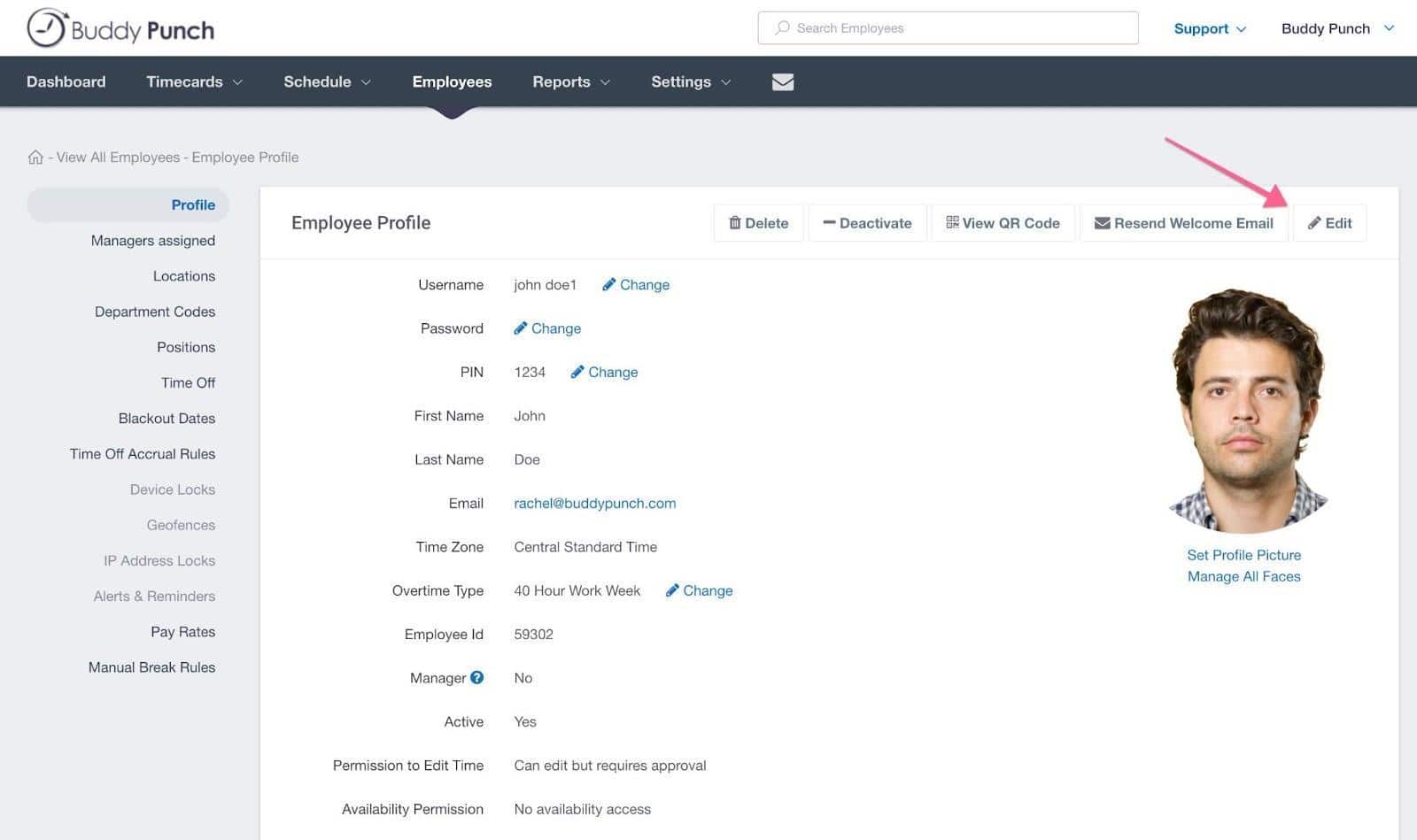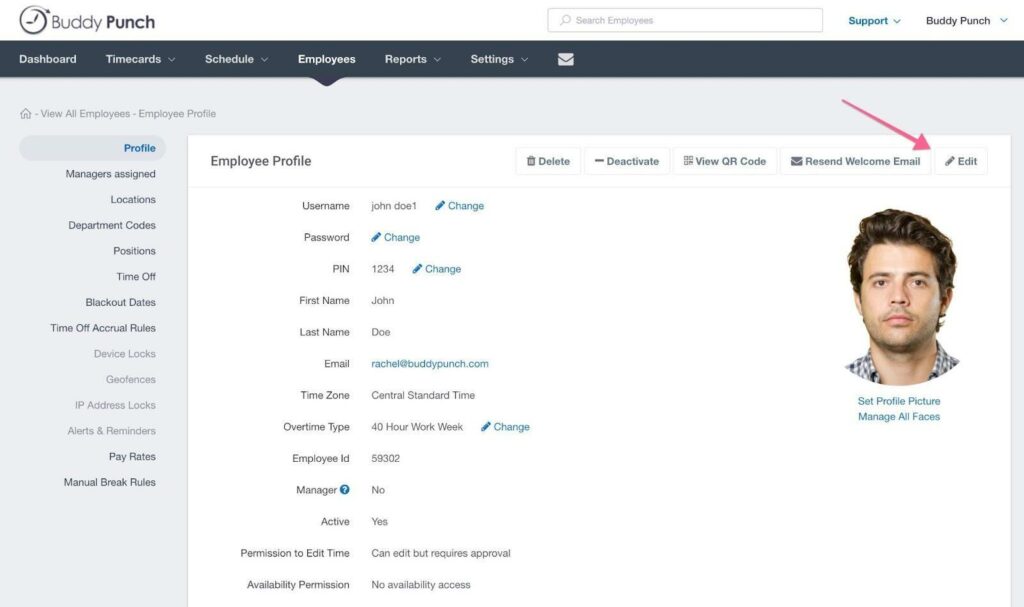 Next, check off the box that says "requires approval for Time Off requests".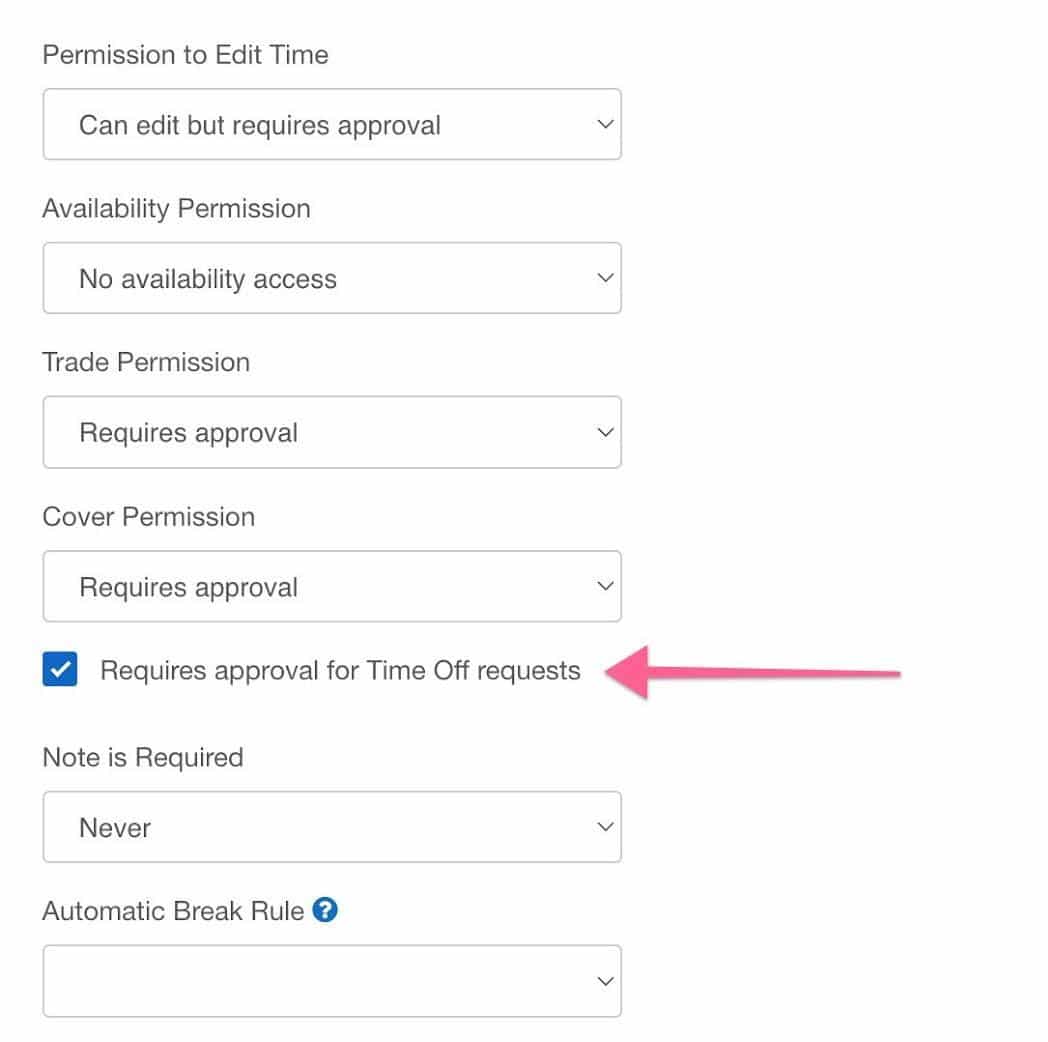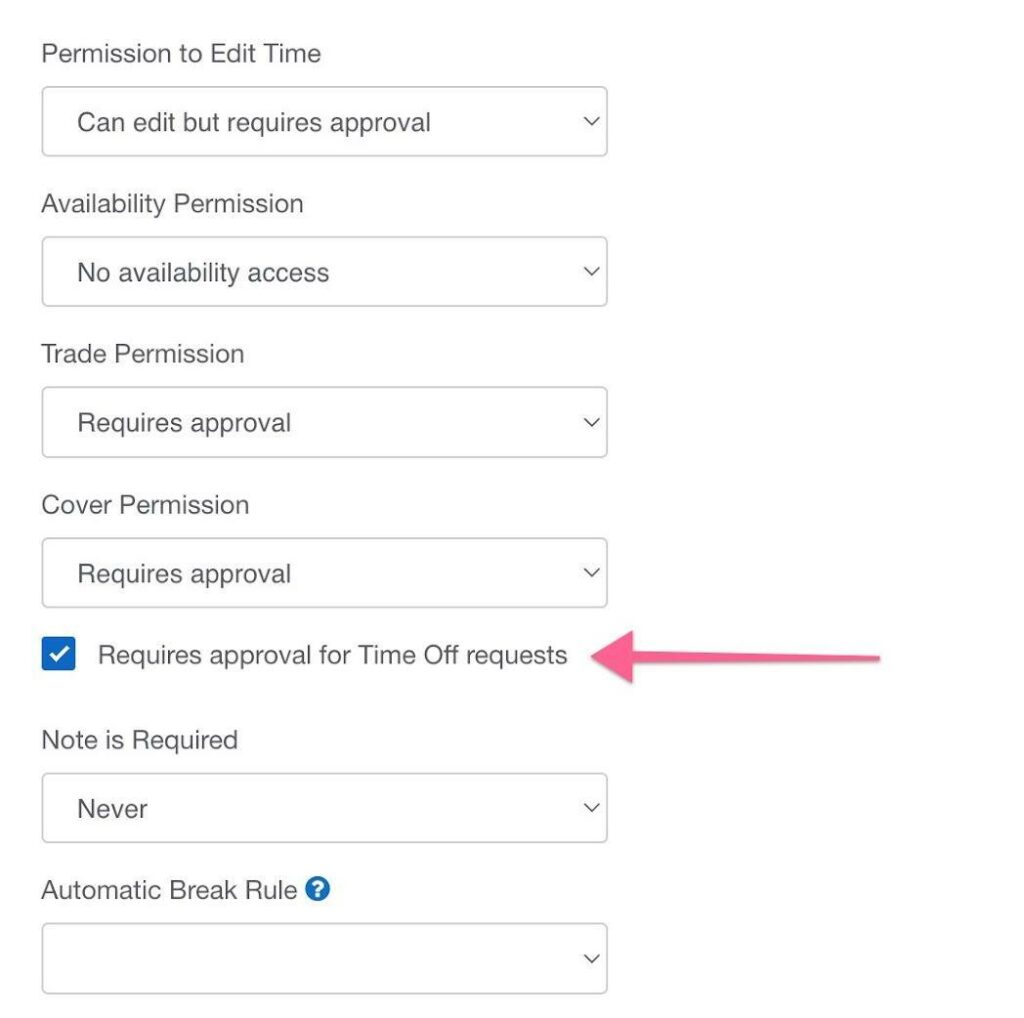 Turning On Email Notifications
You can receive email notifications when a new vacation time request is put in.
This can help you and your administrative team to respond to requests in a timely manner, so your team isn't waiting too long to hear back about their request.
Creating Vacation Time Reports
With Buddy Punch's vacation time tracking features, accurate reports are easily accessible at the click of a button via the PTO Summary section of the Reports tab.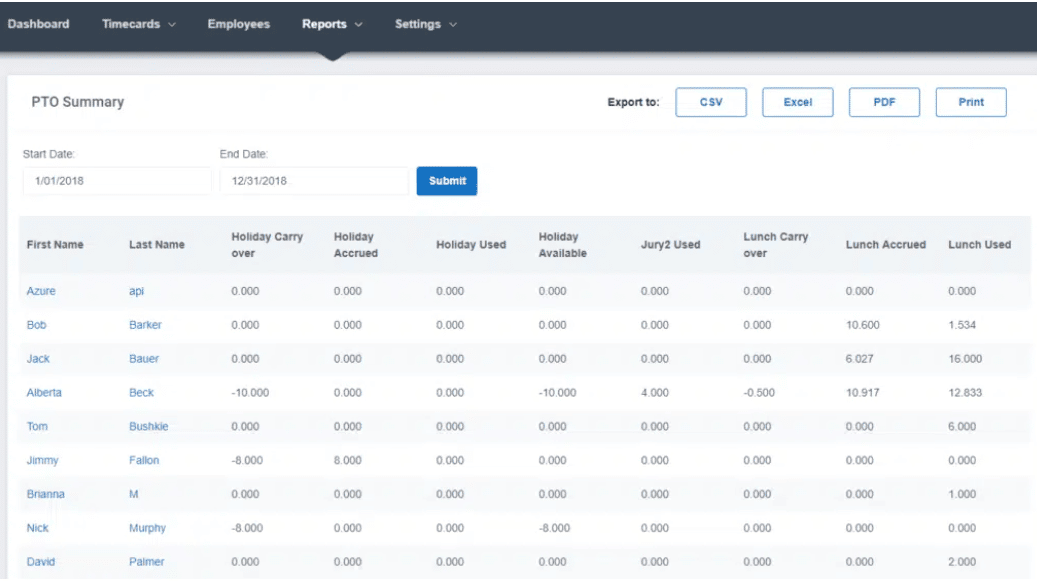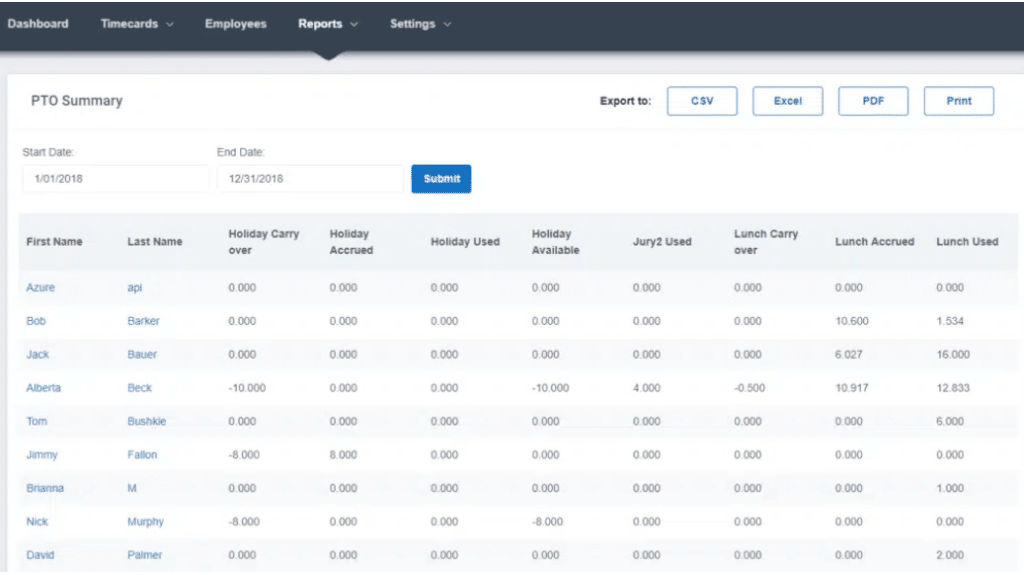 As shown above, time off reports offer information about vacation time accruals, how much will carry over, how much has been used, and how much is left to use.
This information can be filtered by date, such as a specific payroll period, and can be exported as a downloadable report via Excel or PDF at any time.
Adding Different Types of Vacation Time
While Buddy Punch's vacation tracker comes with the default time off types, like holiday, personal, or sick leave, you can add, modify, or delete these options to your discretion.


When managing types of leave, you can specify whether it is paid or unpaid. You can also set custom leave options for specific employees, such as work-from-home days or additional personal days for certain accommodations.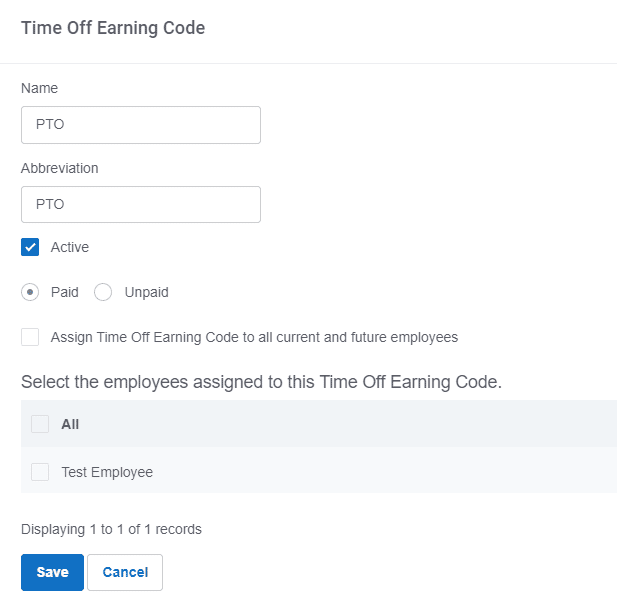 Adding Blackout/Restricted Dates
Depending on your industry, you might have certain days where you need all hands on deck. This could be the holiday season for retail or based on important days of a project.
You can specify these blackout dates on the time off calendar so that the system can prevent employees from requesting or taking those days off.
In the Buddy Punch dashboard, go to the settings tab and click "Time Off."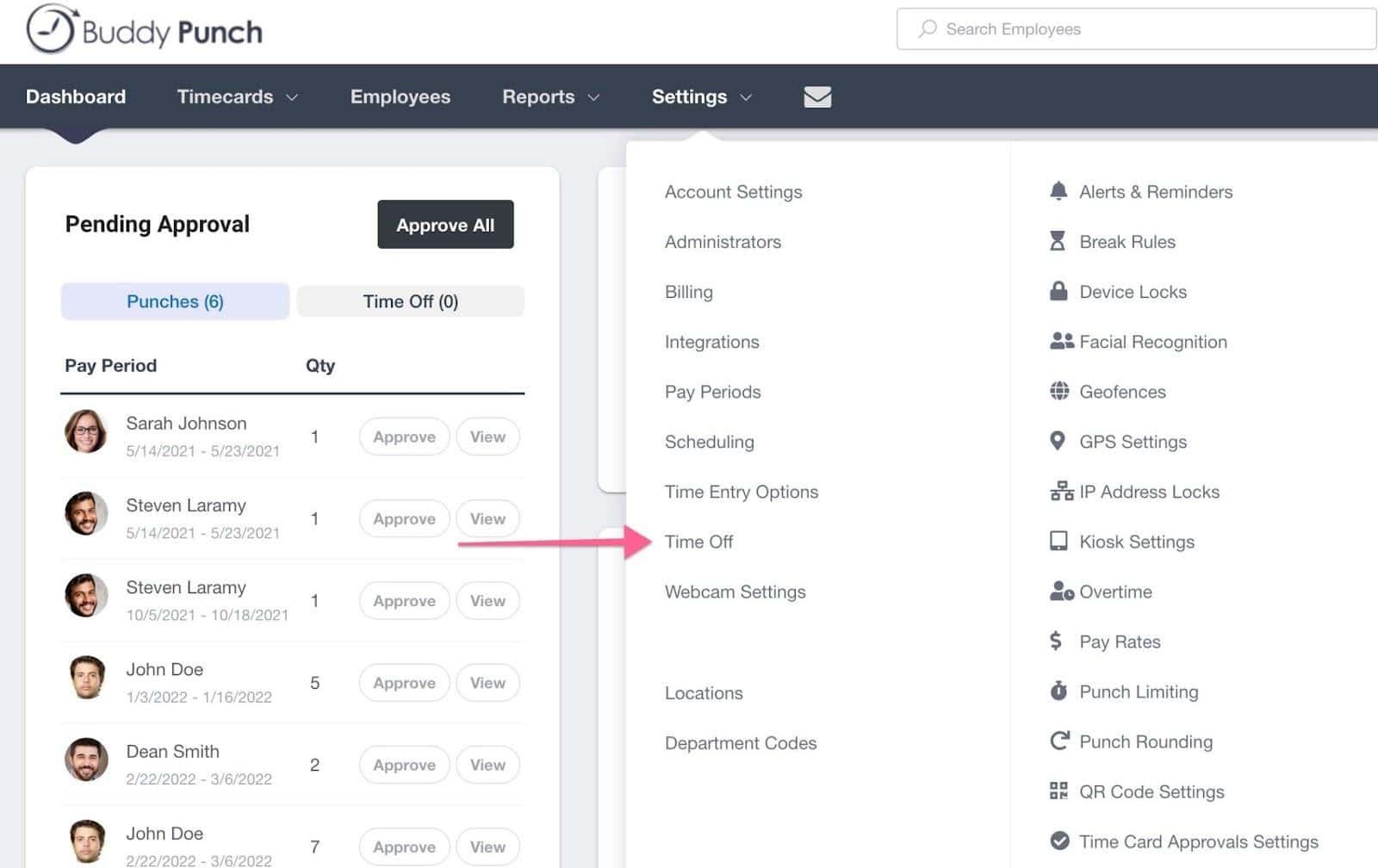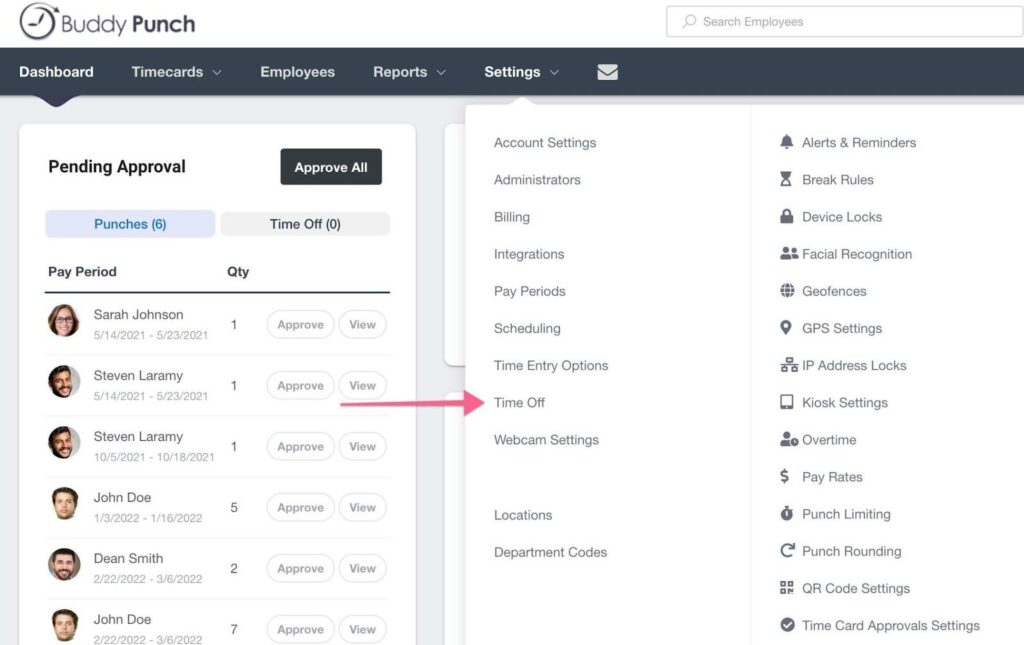 Next, scroll down to the "Blackout Dates" section and click on "Add a New Blackout Date". Existing dates will also show up here and can be edited as well.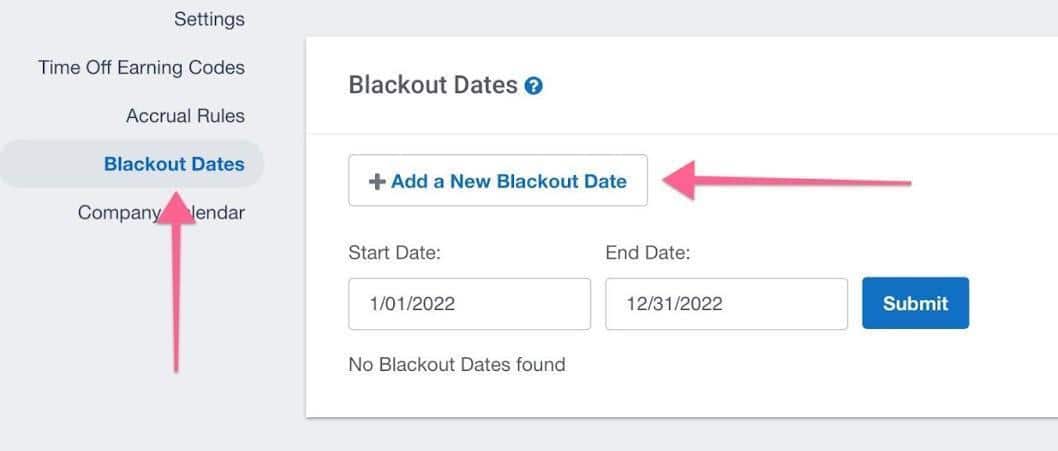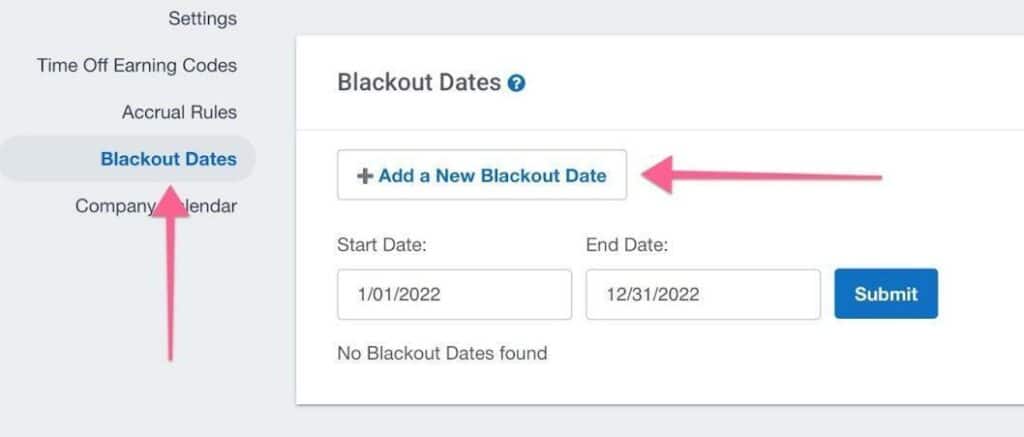 Then, select the date or range of dates you wish to restrict. These can also be assigned to specific employees.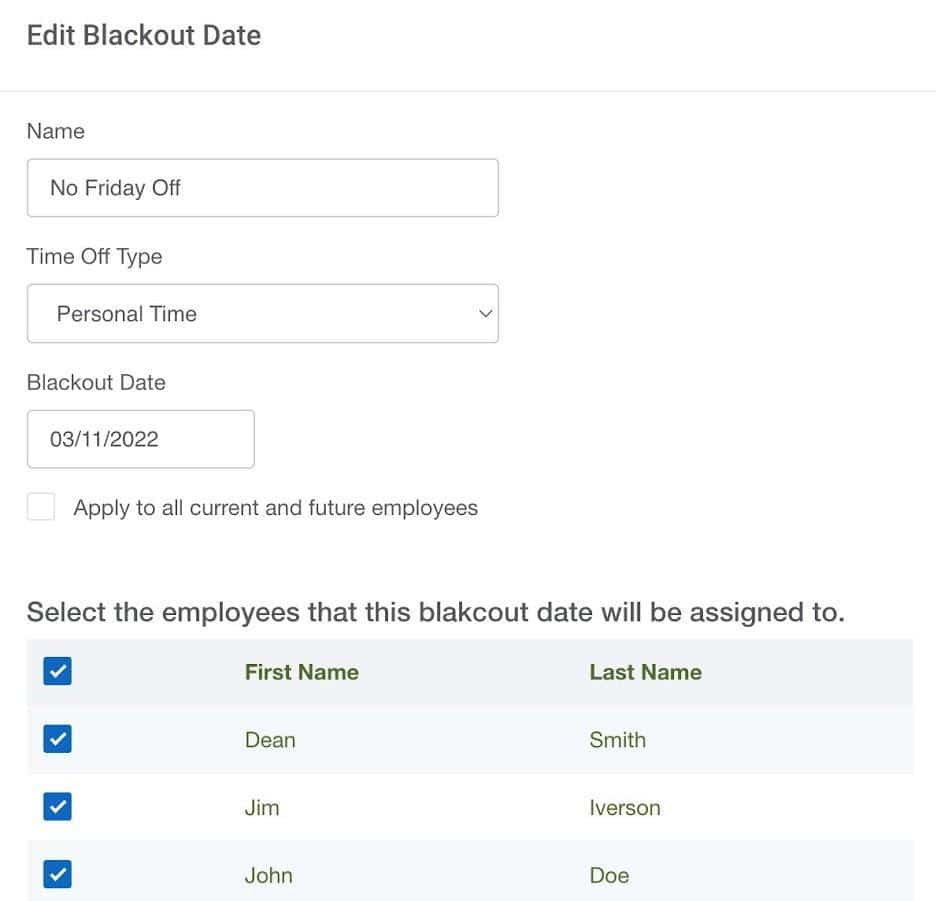 Recapping What We've Covered
With Buddy Punch, you can:
Edit vacation time balances and accrual rules.
Make it easy for your staff to (a) see how much vacation time they have left to use, (b) check a company time off calendar, and (c) put in a new vacation request.
Manage time off requests manually or have them approved automatically, and this can customized per employee.
Create blackout dates on your time off calendar.
Vacation time is also easily integrated into your payroll process, so your team gets paid for their vacations accurately. Do this by either:
Using Buddy Punch Payroll for all your payroll needs.
Integrating your current payroll provider (such as QuickBooks, Paychex, and Gusto) with Buddy Punch.
Exporting all of your vacation time reports from Buddy Punch in your preferred file format and transfer to your payroll system manually.
See What Others Have to Say About Buddy Punch
At the time of writing, Buddy Punch has 750+ reviews and 4.8 out of 5 stars on Capterra, an unbiased, neutral review platform.

Here are some of our real customer reviews that focus on the benefits of using our Vacation tracking software:
"The software has all the features that I currently was using in my spreadsheet – but better as it took human error out of the equation! I gained the reports that tallied PTO (employee vacations, sick time, personal time) which I had to pull manually from a spreadsheet. Employees are able to enter their own PTO requests (again a time saver).

Click here to read the full review.
"I like how easy the PTO requesting is for the staff and for admin to approve."

Click here to read the full review.
"We use the PTO accrual system and PTO tracker. Buddy Punch is easy to use and easy to figure out. Customer service is responsive. The few times I've needed help (very rare) they were super responsive and made sure my problem was completely solved. Staff loves the mobile app."

Click here to read the full review.
"I really like that it tracks and accrues PTO & holiday hours. I don't have to ask anyone what my PTO balance is!"

Click here to read the full review.
"Buddy Punch is easy to use and to train employees' use. There are features we don't even use that larger companies or ones that do their own payroll processing will find invaluable. We love the accuracy of employee time and PTO tracking."

Click here to read the full review.
Check Out Additional Buddy Punch Features
While this article covered Buddy Punch's vacation time tracking features, there are many other features that could benefit your business. Particularly:
If it sounds like Buddy Punch is the right vacation tracking software for your business, give us a test run with a free trial, or schedule a one-on-one demo.
Otherwise, keep reading for other vacation tracking software options.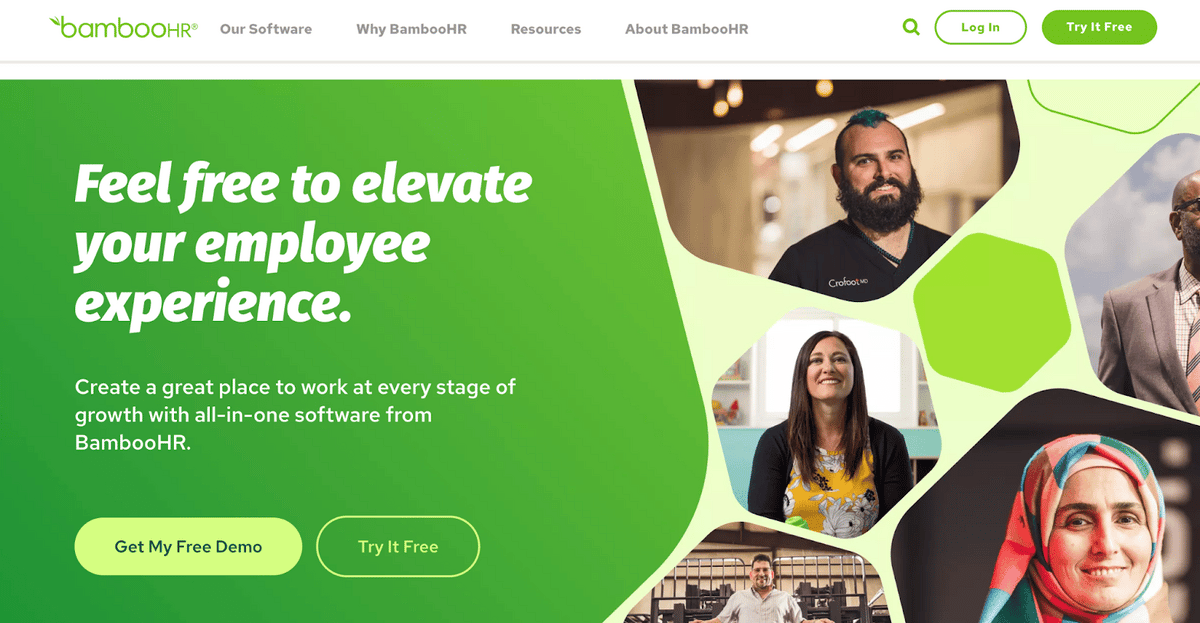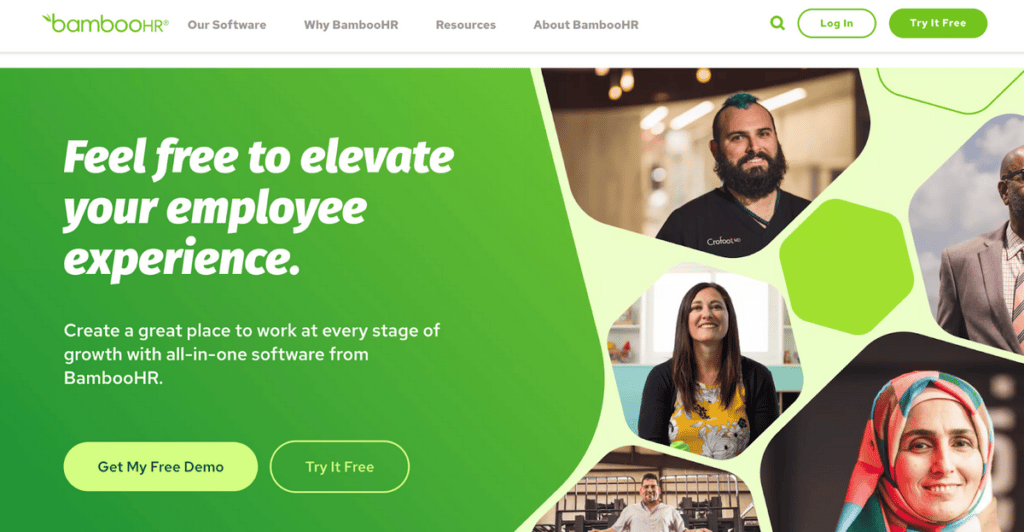 BambooHR is HR management software that offers many vacation time tracking features, along with recruiting, onboarding, performance reviews, and more.
Here are just some of BambooHR's features:
Here's a brief video overview of how BambooHR works:
At the time of writing, BambooHR has 4.6 out of 5 stars on Capterra with 2,000+ reviews.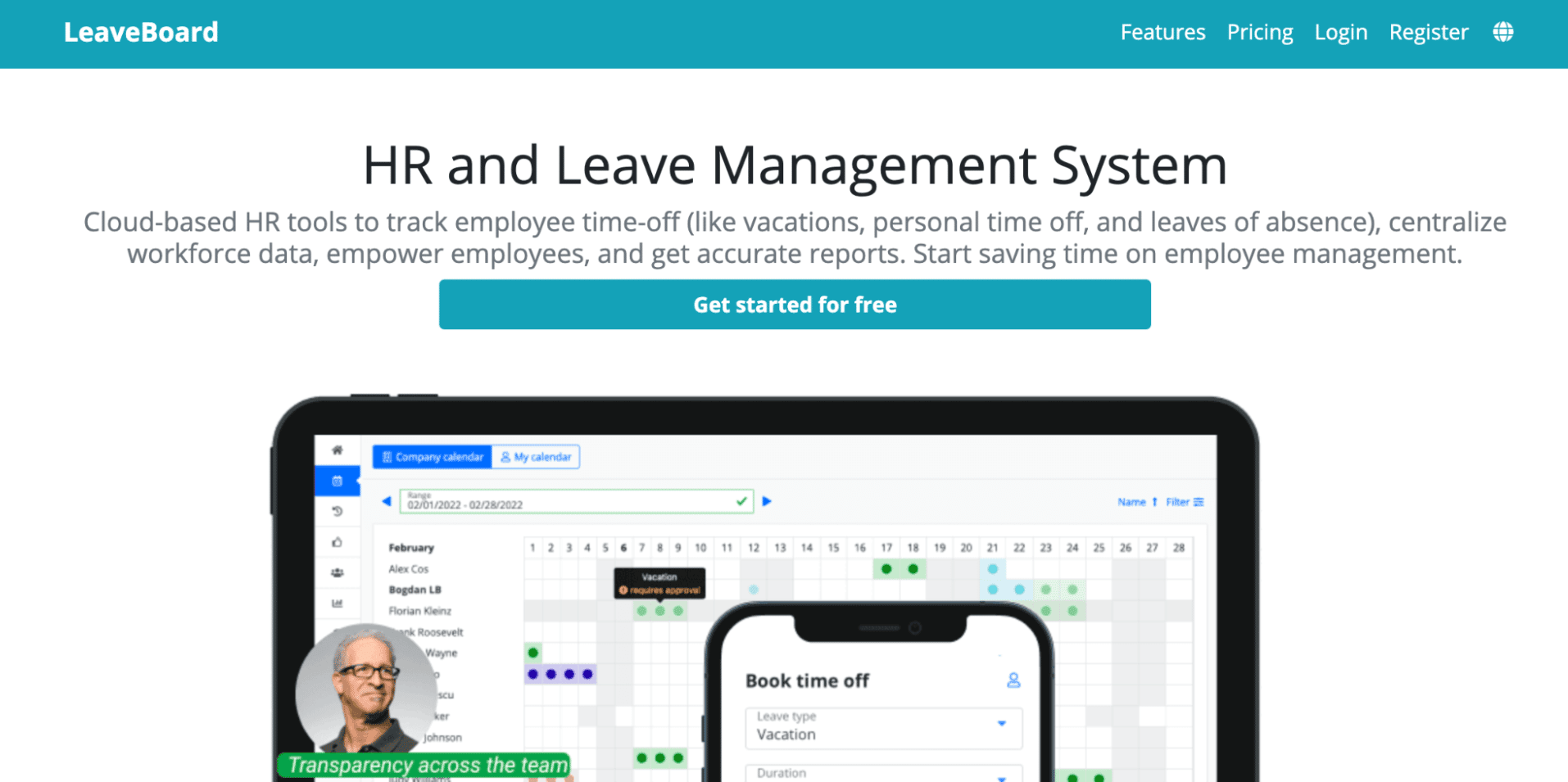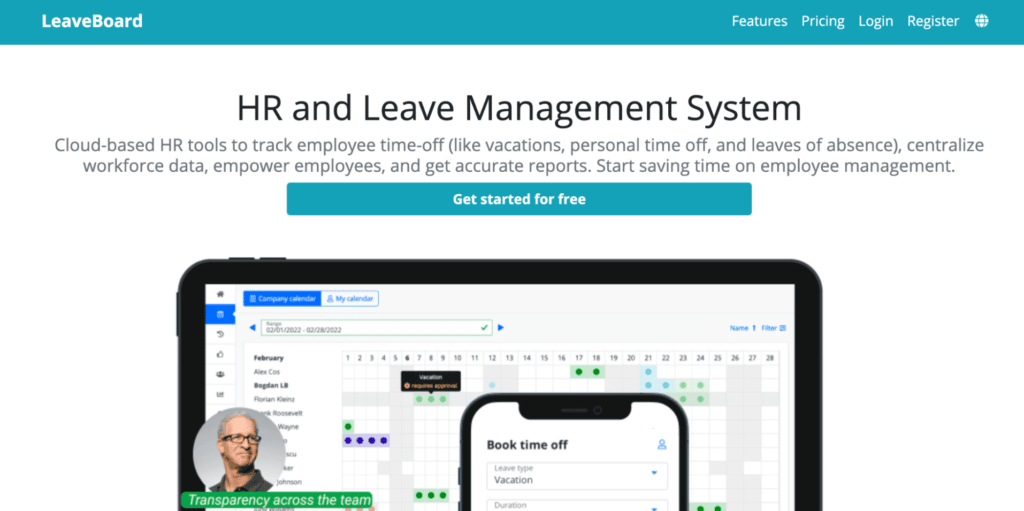 LeaveBoard focuses on leave management and doesn't include features such as a time clock system or payroll integration.
Instead, you get the features you need for an employee vacation tracking system, including:
LeaveBoard is free for businesses with 9 or fewer employees, so if you have a small team size this might be a good option for you. The PRO plan allows for a greater team size and offers additional time tracking features at an affordable price.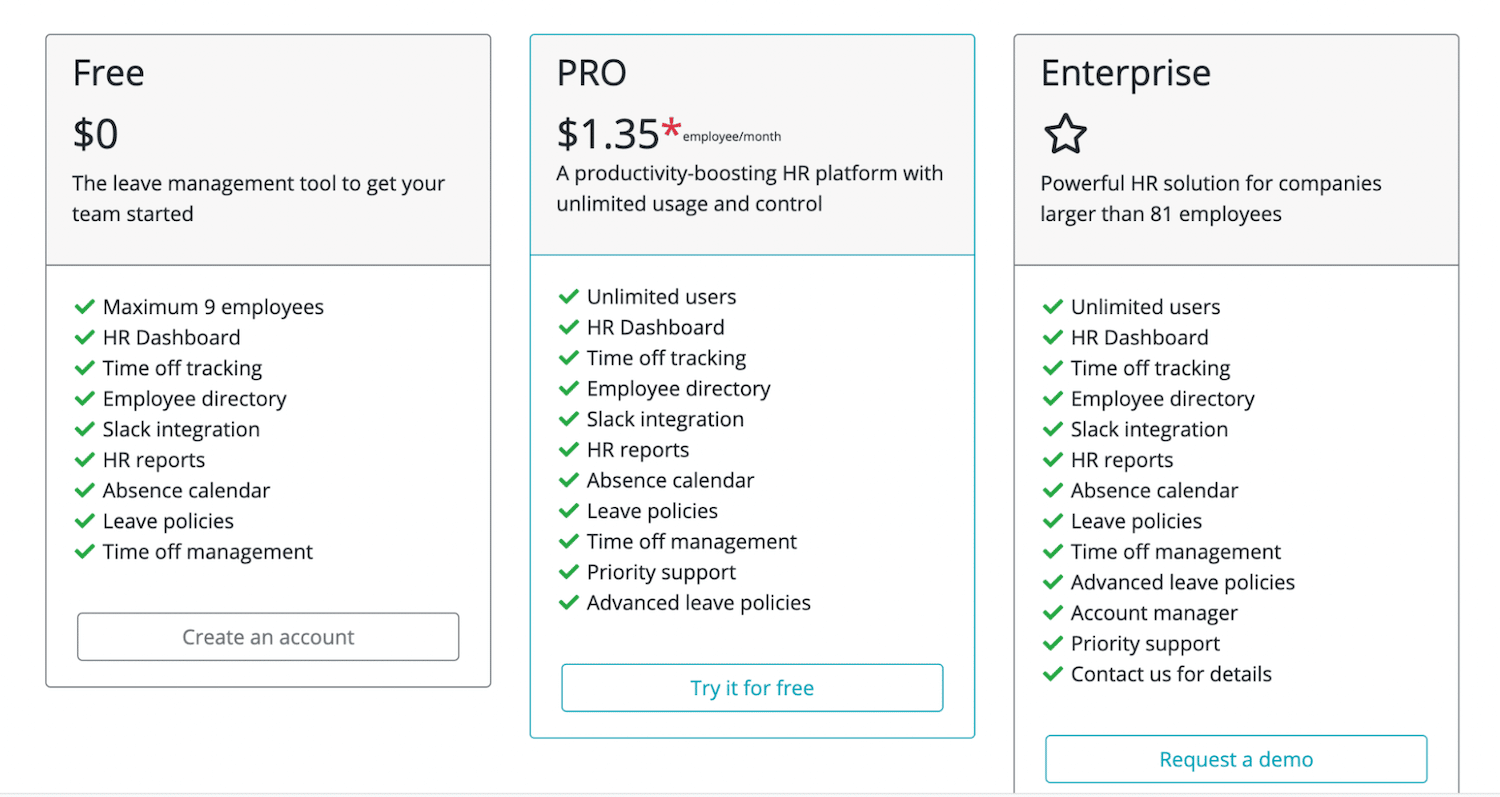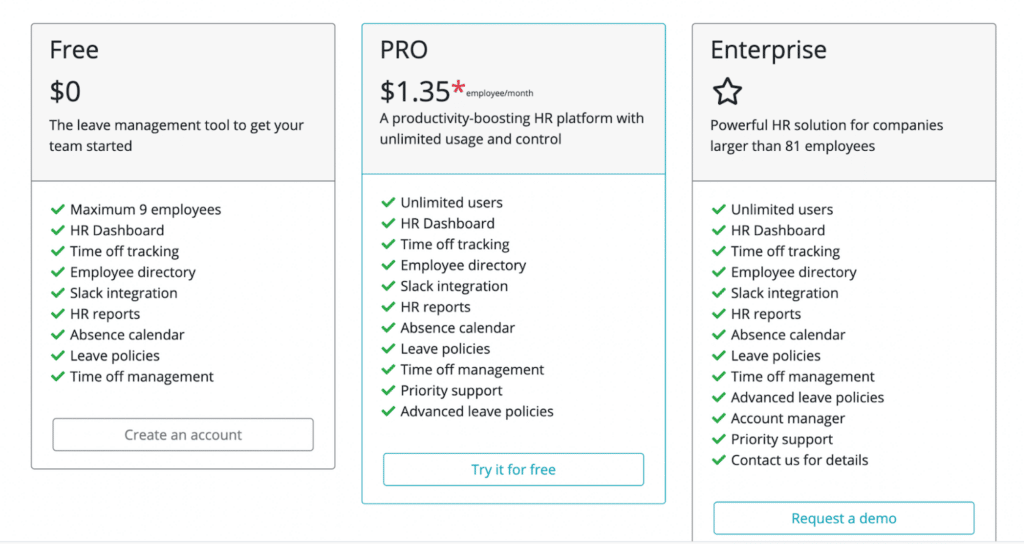 Here's a detailed video showing you how Leaveboard works as vacation tracking software:
At the time of writing, LeaveBoard has 4.4 out of 5 stars on Capterra (but only 5 reviews).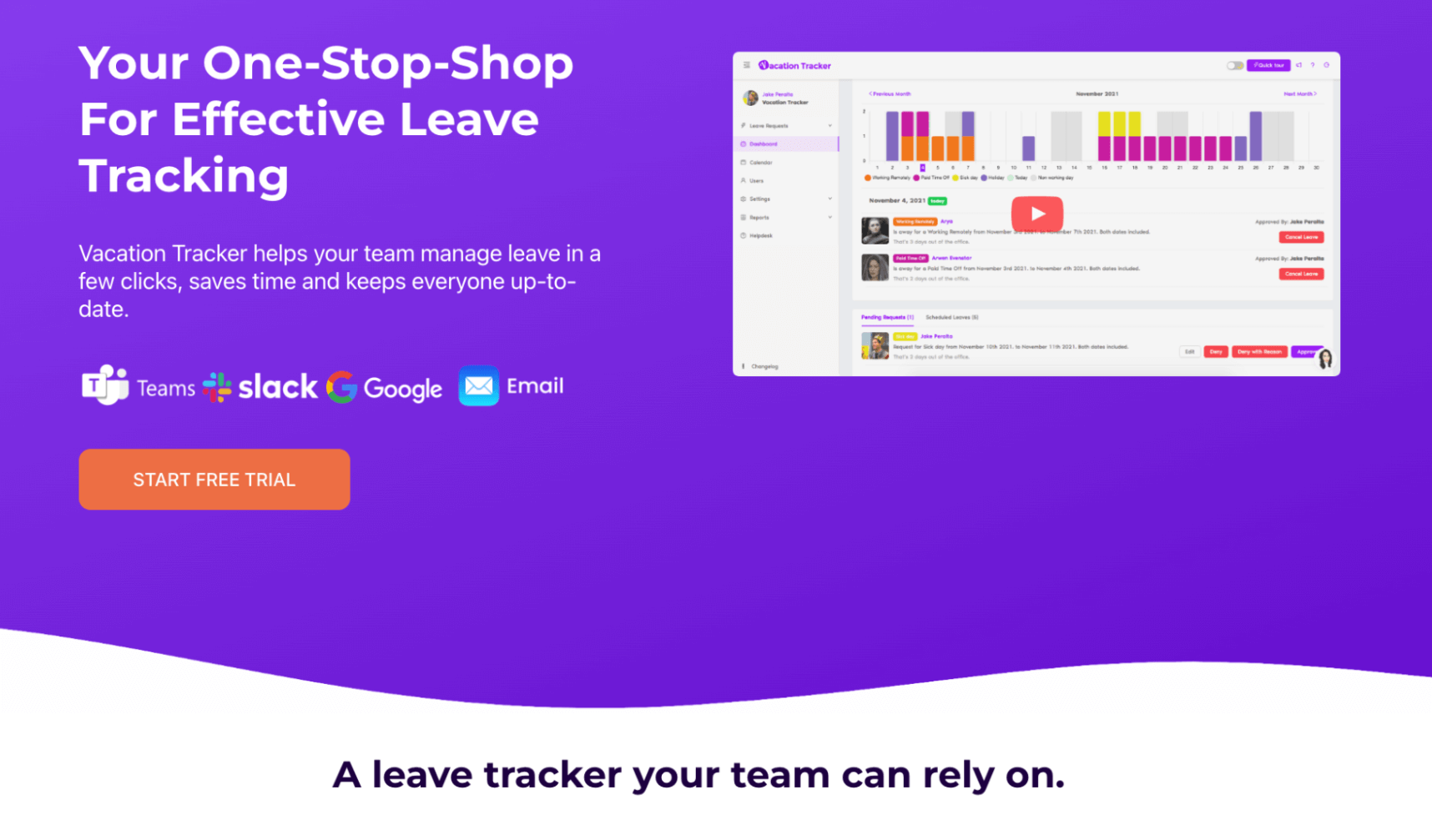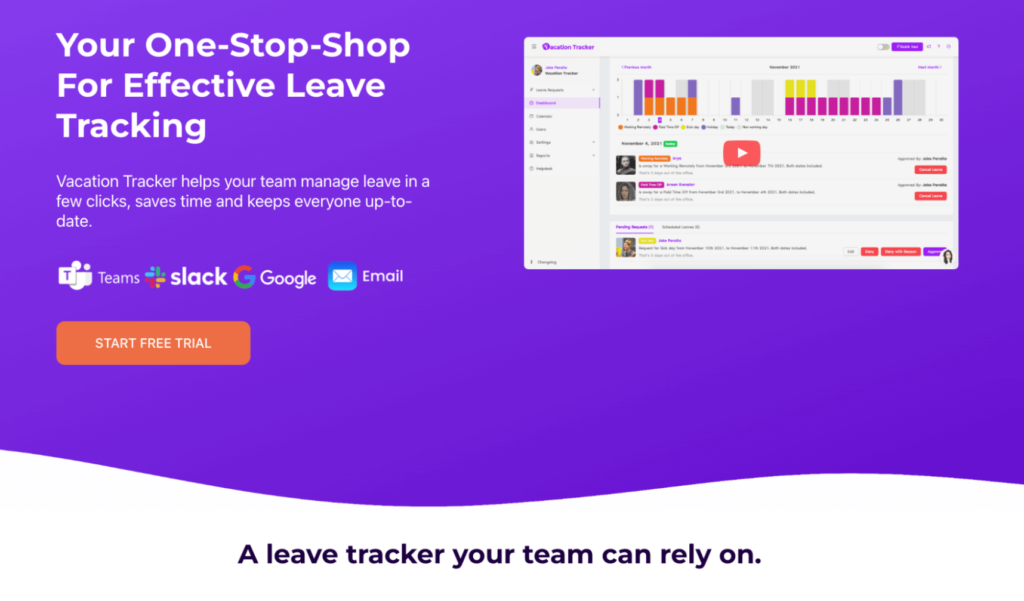 Vacation Tracker is another great option for time off tracking. It offers features such as:
Its core plan offers all the time off tracking essentials, though if you want to be able to set up accrual rules, schedule reports, or request hourly leave, you'll need to upgrade to either the complete or enterprise plans.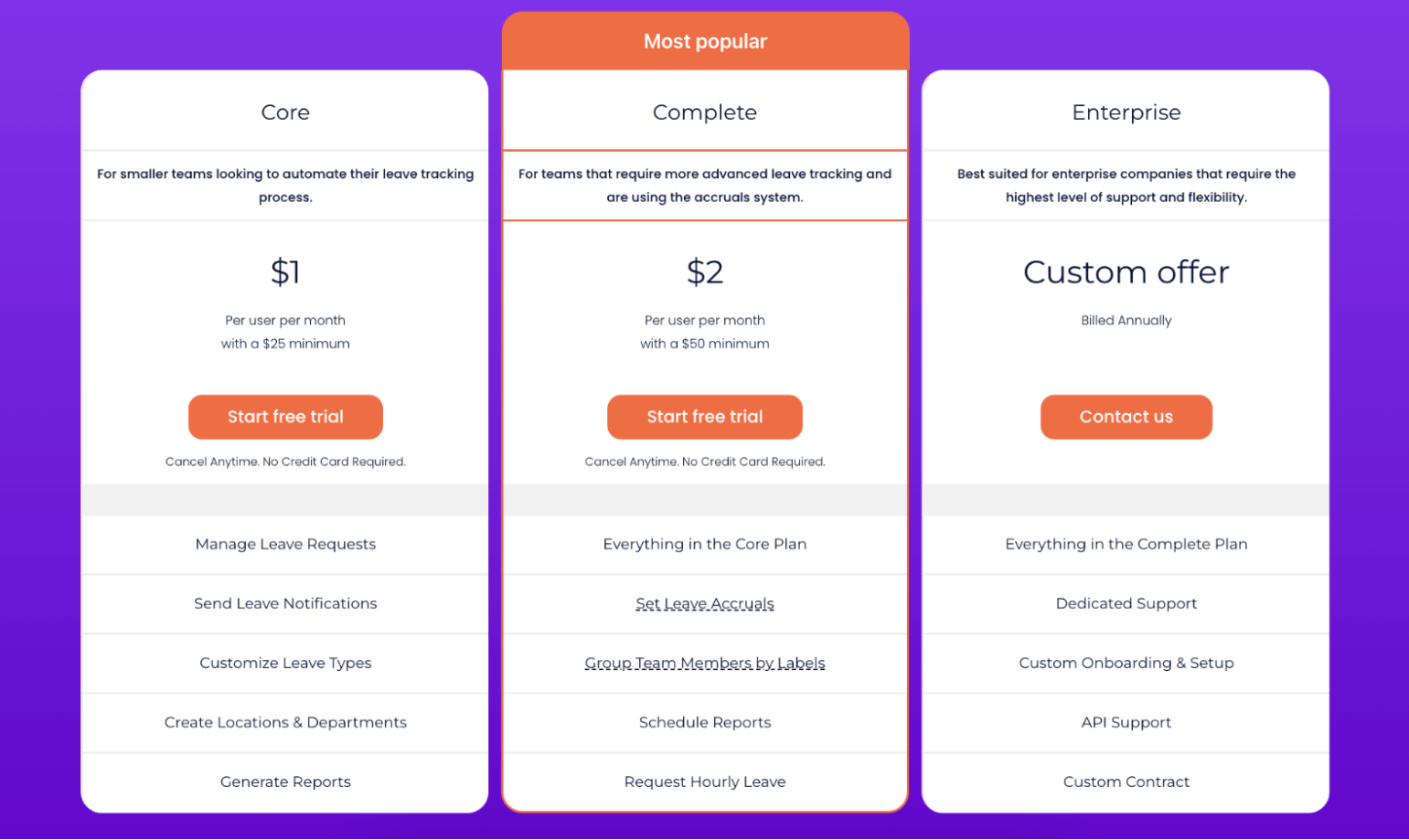 Here's a short video on Vacation Tracker:
At the time of writing, Vacation Tracker has 4.7 out of 5 stars on Capterra with 30+ reviews.


Clockify is a great task management and vacation time tracking tool. It's free plan includes features such as:
Unlimited time tracking (i.e., time spent working on tasks)
Timesheets
Kiosks
Calendar
And more (see below or head to the Clockify pricing page)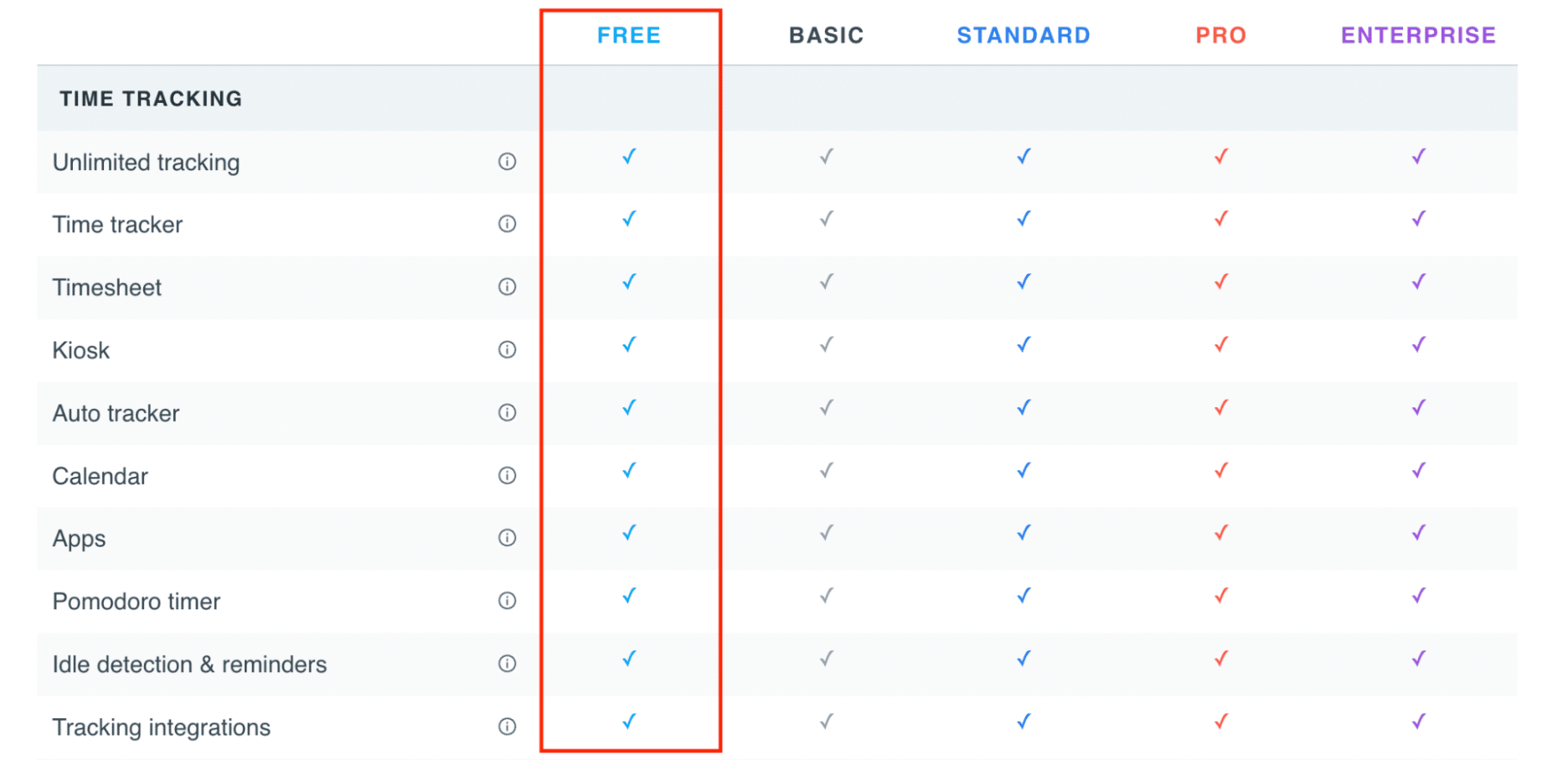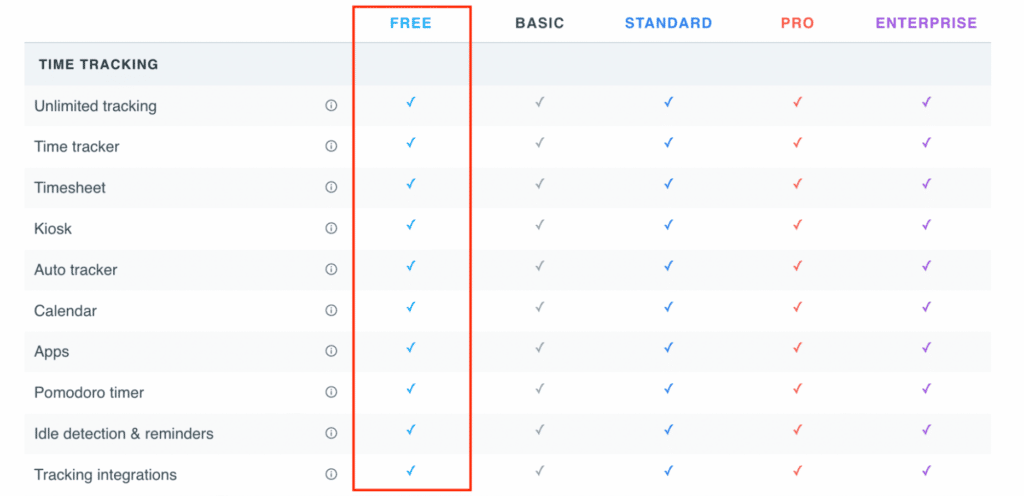 To use Clockify for paid time off tracking, you will need to upgrade to one of the paid plans, which includes features such as:
Here's a short video on Clockify:
At the time of writing, Clockify has 4.7 out of 5 stars on Capterra with 4,000+ reviews.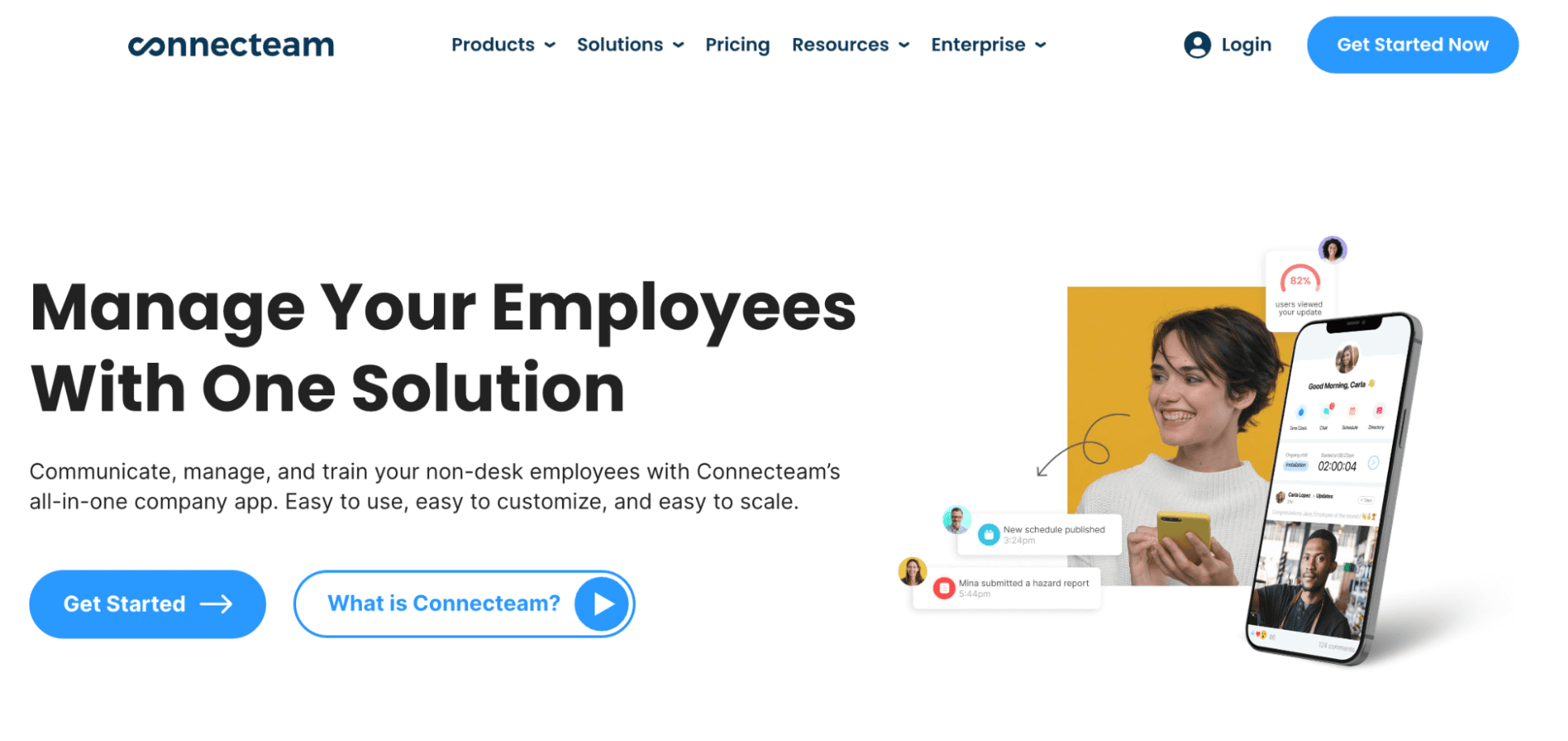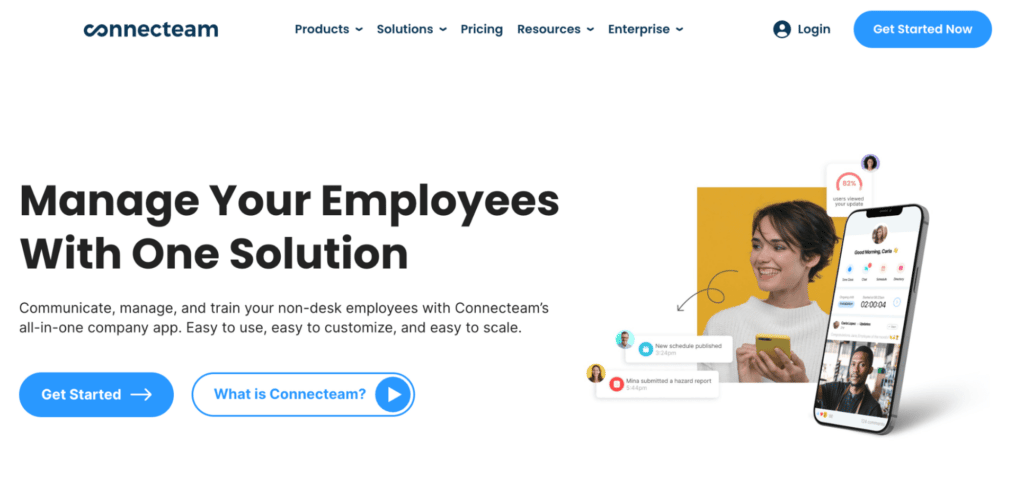 When an employee has requested time off, you can approve or decline the request from your Connecteam dashboard. This platform also works well as a time tracking solution. Connecteam comes with real-time GPS tracking — enabling you to quickly see where your employees are clocking in. With a range of data at your fingertips, you can manage teams from one location.
Connecteam offers various features, some of which include:
"Our company utilizes employees here in the US, and numerous remote employees in the Philippines (less than 20 employees). We had one solution for scheduling, another program for task and project management, another app for messaging, and a cloud-based program for time-tracking. Until we found Connecteam. Everything we needed (plus more), all in a single solution. Not only did we cut our previous costs by 80%, everything is now in a single solution."

Click here to read the full review.
At the time of writing, Connecteam has 4.8 out of 5 stars on Capterra with 200+ reviews.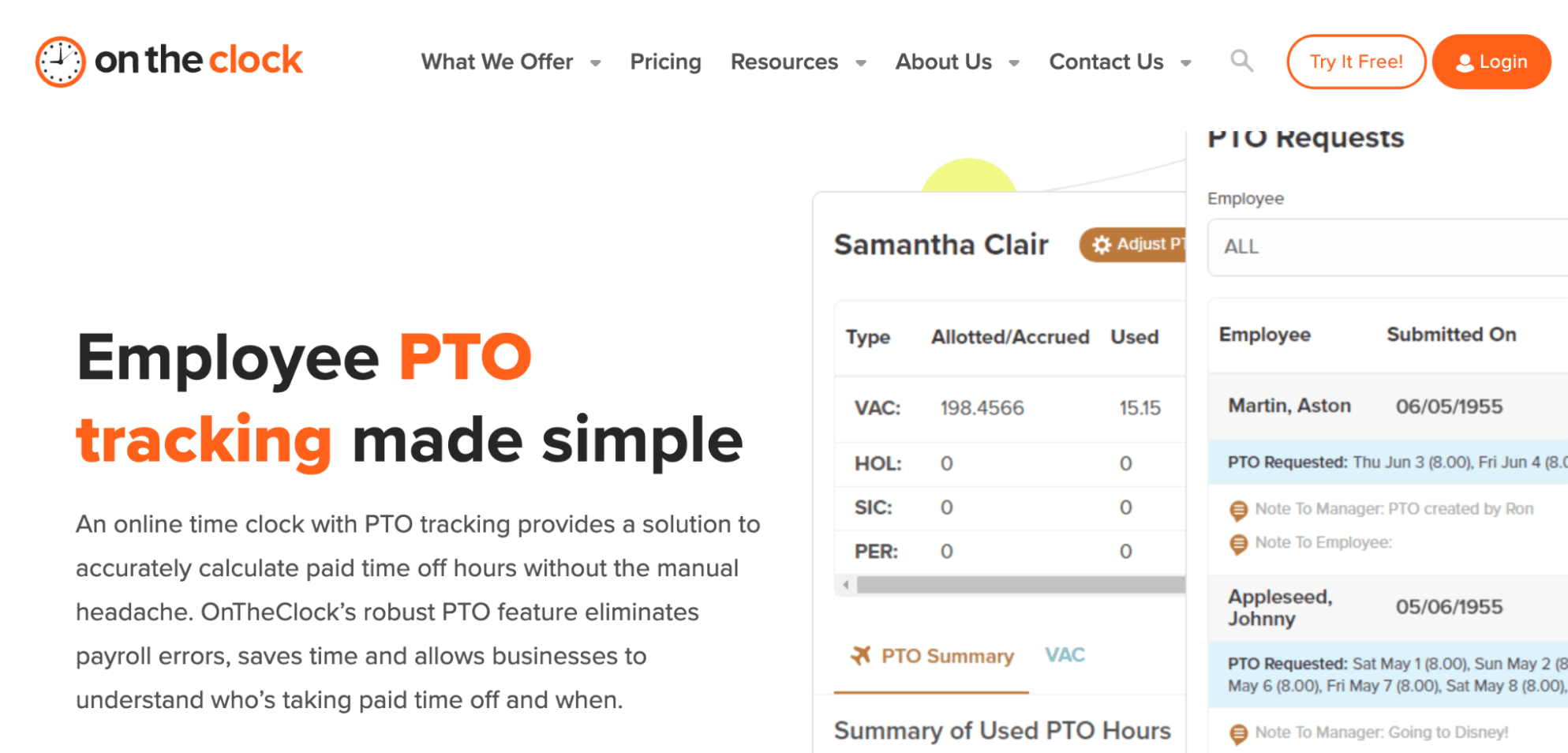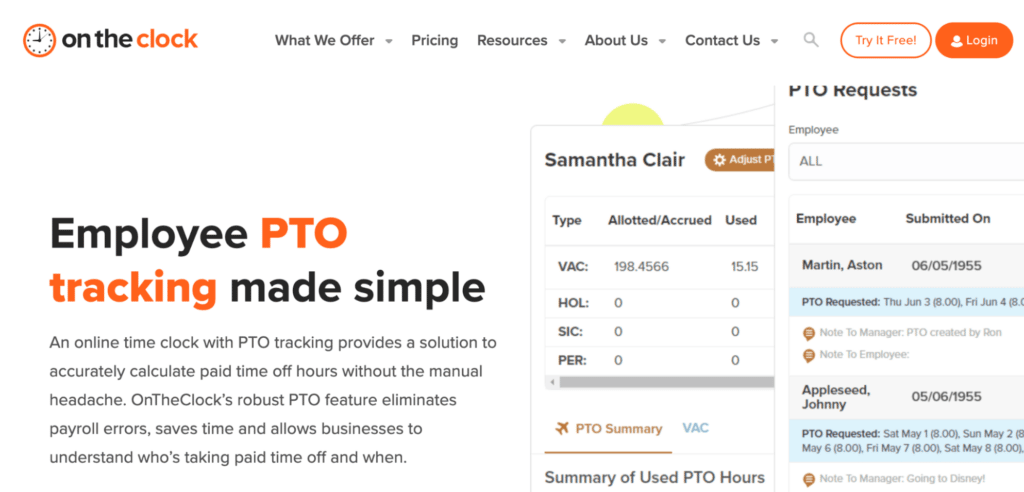 OnTheClock allows you to track employee PTO and sick days effortlessly. There are four categories of PTO for you to use in OnTheClock: Vacation, Holiday, Sick, and Personal.
Much like Connecteam and Buddy Punch, OnTheClock's time tracking feature comes with geofencing technology which is used to locate team members after they have punched in on their devices.
OnTheClock offers a range of features, some of which include:
"The incredible amount of flexibility it offers is amazing. You can set or restrict punches from specific devices, regions, IP addresses, and similar on a per-employee basis or account-wide, allowing you to make sure that every employee is punching in when and where it's appropriate to do so. It allows a per-employee automatic accrue system for PTO. Approving PTO requests is a breeze as well."

Click here to read the full review.
At the time of writing, OnTheClock has 4.7 out of 5 stars on Capterra with 500+ reviews.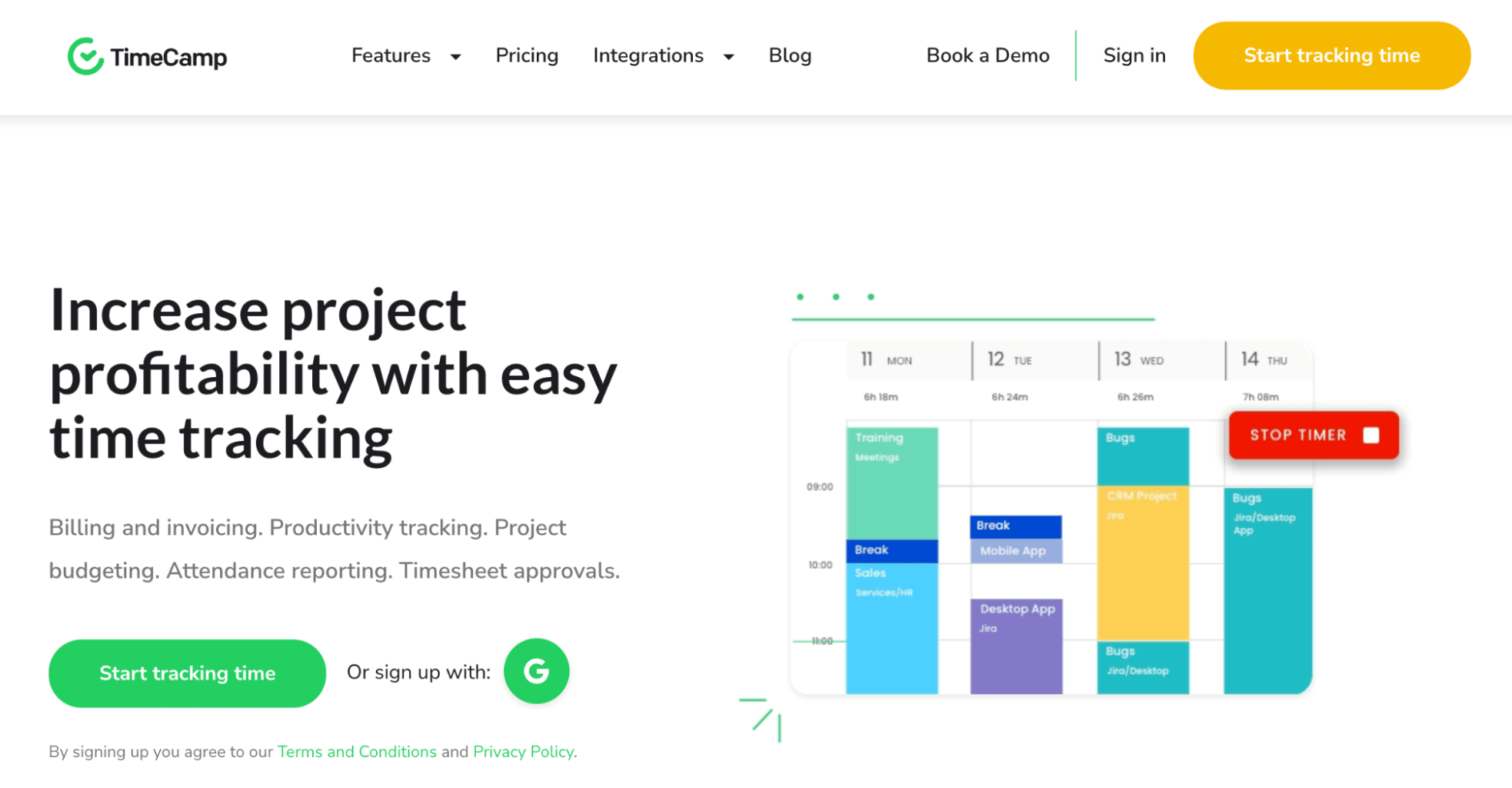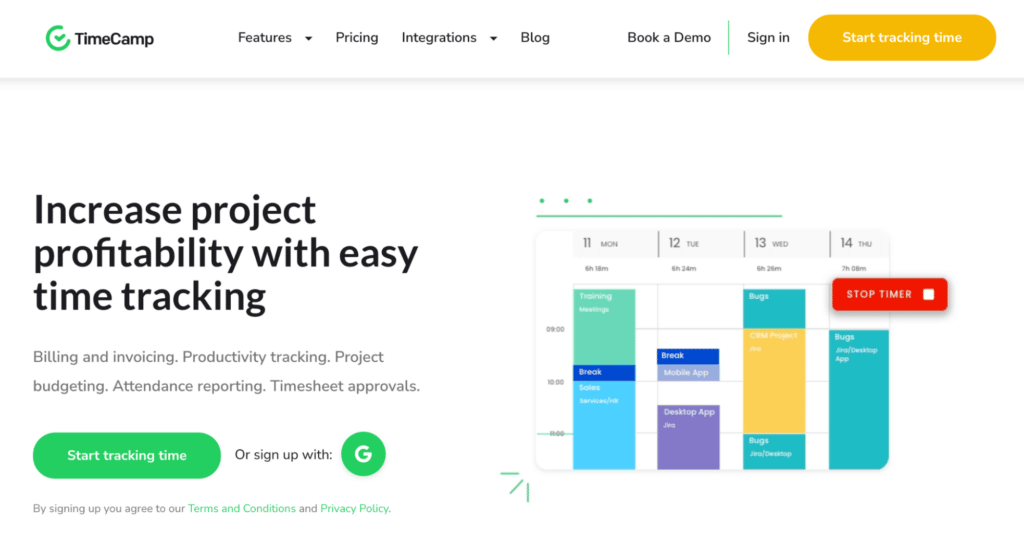 TimeCamp is a little different from the rest of the tools on our list, as it also comes with productivity tracking features, letting you see where you and your team spend the most time and how often someone goes off task.
TimeCamp offers a full range of practical features for teams:
"A simple program exactly what I was searching for to keep track of the number of hours I work each day. I didn't use the complete version of Timecamp because I didn't require it. I'm satisfied with the free version, which has a limited set of functions but is straightforward to use."

Click here to read the full review.
At the time of writing, TimeCamp has 4.7 out of 5 stars on Capterra with 500+ reviews.
Learn More About Buddy Punch and Start a Free Trial
To see more of Buddy Punch, see any of the links below:
Read more about Vacation tracking and time tracking in these articles: