The 6 Best Time Tracker Windows & PC Options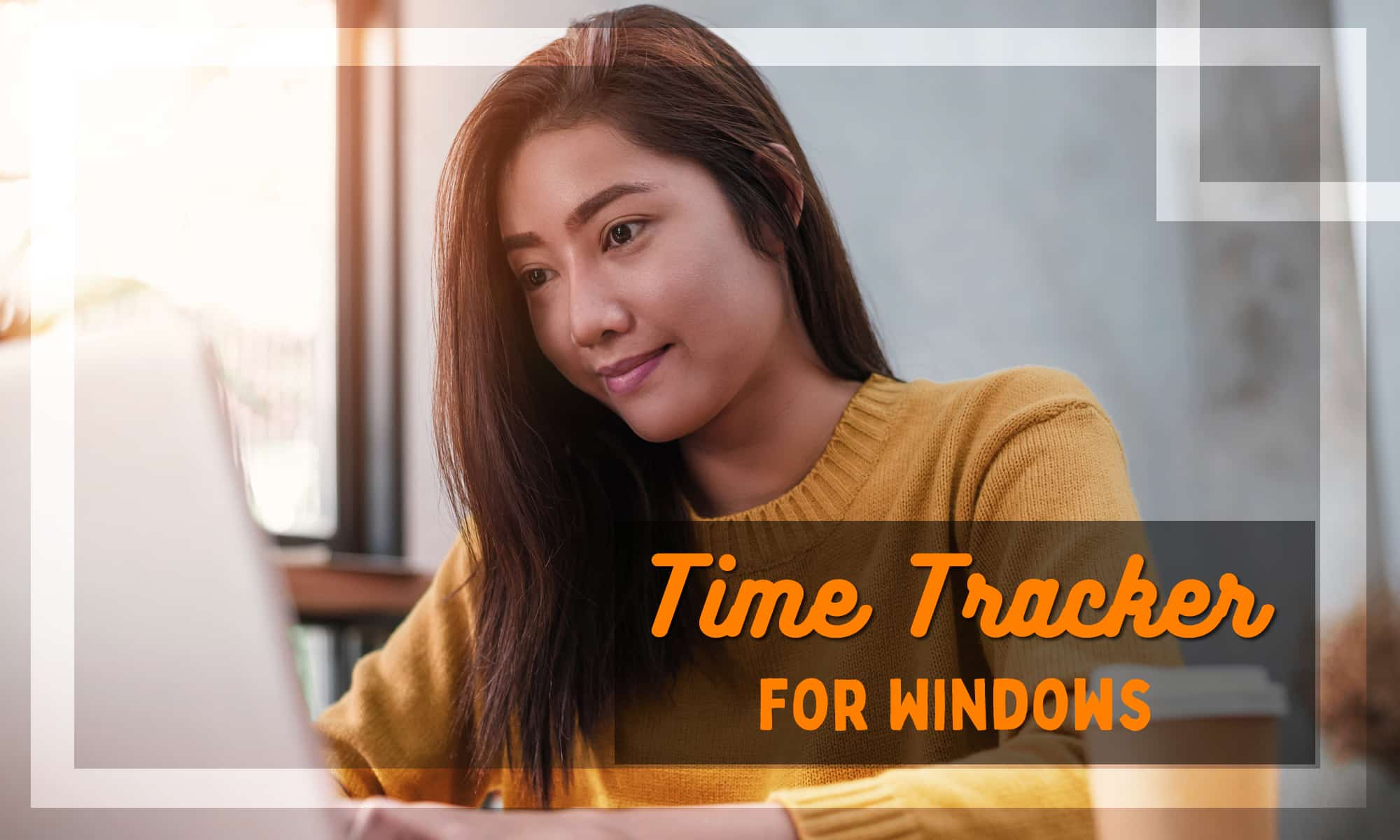 Digital Time Trackers are quickly growing in popularity among smart business owners. Increasing wages are making it more necessary to optimize productivity, Work from Home has administrators seeking ways to manage employees working at remote sites, and the continual progress of technology is replacing manual methods.
In this post, we want to help business owners home in on time trackers software designed specifically for Windows. This focus on windows devices will allow us to highlight time management features that might otherwise be unavailable or unusable.
Time Trackers Windows Options:
Starting off our list of time tracking desktop apps we have Buddy Punch.
When we were designing this time tracking software, we called upon our experience working with clients to determine which features were mandatory, and which features would feel superfluous. We decided to focus on only developing employee monitoring features that served 3 core principles:
Employee Accountability. We weren't interested in adding any features that didn't actively promote more control over what employees do on the clock. This led to us focusing on useful functions such as GPS Tracking, Job Codes, OT Calculations, and PTO Management.
Design Simplicity. We wanted Buddy Punch to be as simple as possible to use, so you could take advantage of simple time entry if you wanted nothing else, or benefit from other features such as Notifications, Single Sign On, PTO Accruals, and Geofencing.
Operations Streamlining. We wanted our time tracking tool to make existing processes for business owners easier to manage. With a feature like Payroll System Integrations, Buddy Punch lets business owners easily transfer over working time and billable hours for payments.
Next, we're going to get a closer look at each of these features to further demonstrate their value for business owners seeking a time clock tracker for PC.
Note: While a quick overview can give you some sense of these features, you'd be better served by trying them yourself. You can take advantage of Buddy Punch's 14-day free trial by clicking here.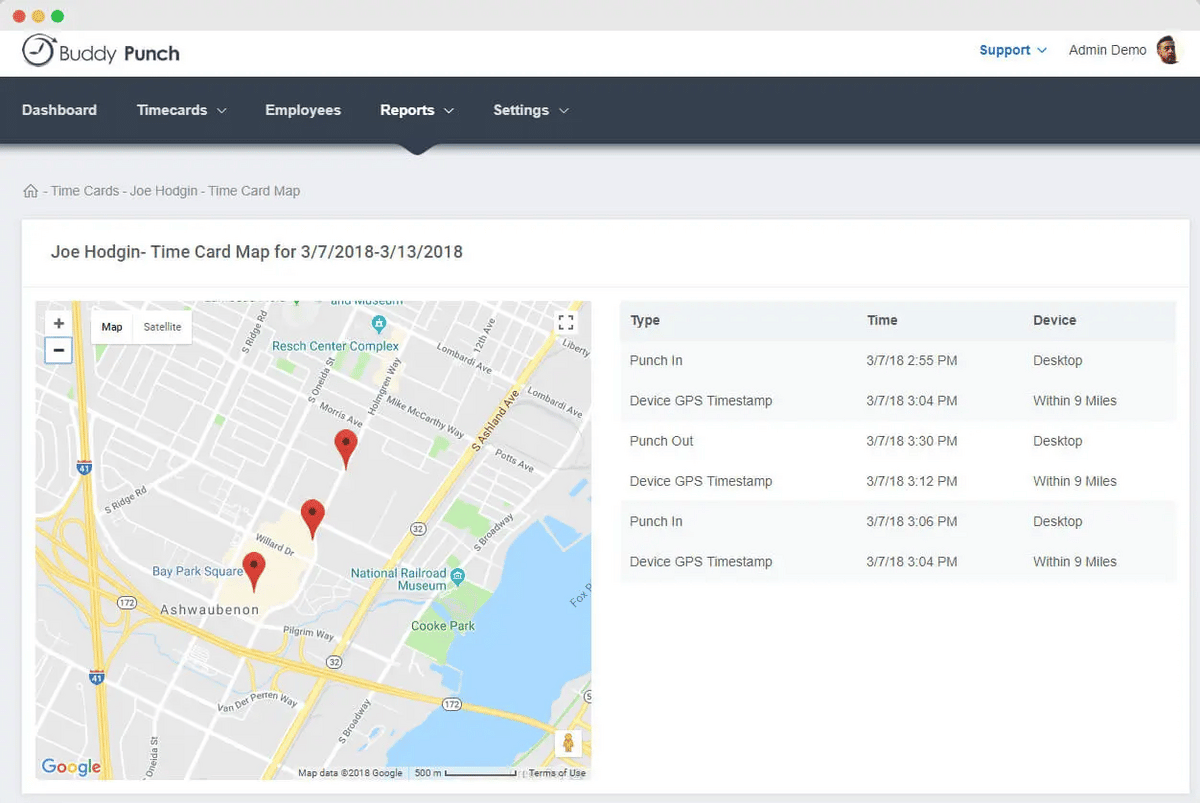 Buddy Punch's GPS Feature gives employers control over where and when their team members clock in to work, even while they're out working remote jobs. With this, you get a GPS snapshot of where employees are when they first punch in. This enables you to see exactly where they are or get an overview of all employee locations on an interactive map.

The Job Codes feature, also known as Department Codes, allows you to track the amount of time each employee spends on a specific job or working for a particular company. Understanding your team's productivity will let you optimize operations based on what's most profitable.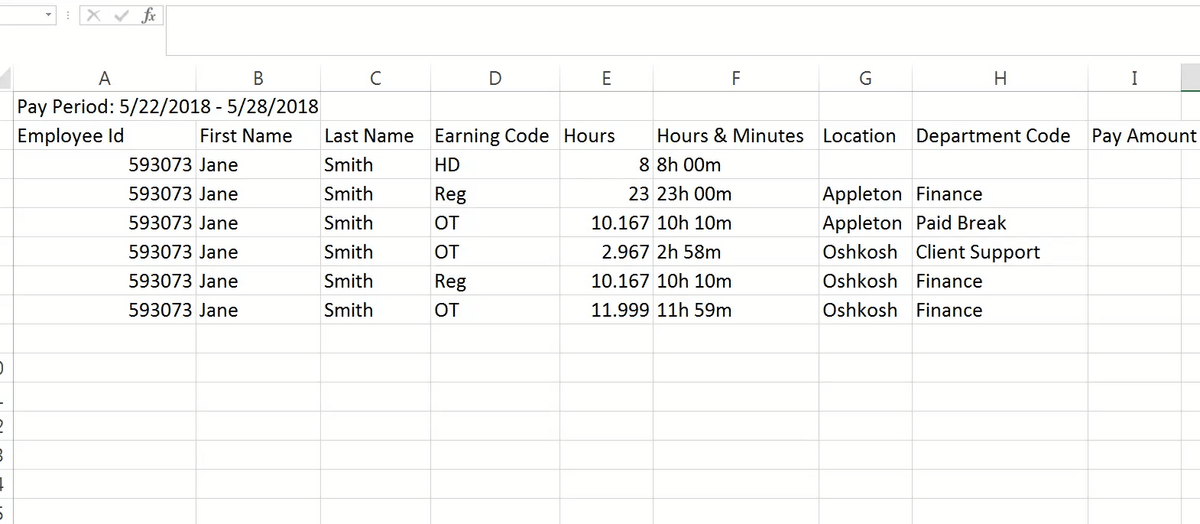 Buddy Punch is a windows time tracker that lets you choose from more than a dozen different overtime types in order to calculate overtime pay. You can vary each type on a per employee basis, and we're more than willing to add a specific type of overtime if for some reason yours is missing.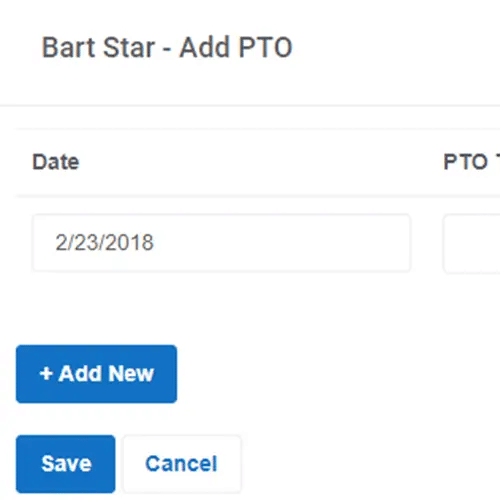 Poor Paid Time Off management can be a big hit to profitability. Employees need to feel comfortable taking time off to recharge or recover health, and they need to understand that their ability to do so is taken care of. Buddy Punch's PTO management is an advanced, user-friendly feature. While most web apps require employers to approve or deny leave requests, Buddy Punch has a self-service option. You can let employees be automatically approved for their leave requests, which helps foster trust and job satisfaction.

Buddy Punch's notifications feature is designed to improve communication between administrators and employees. Employees receive notifications on things such as punch changes, time card approvals, and PTO alterations. Managers receive notifications on punch ins, PTO requests, and alerts as employees approach overtime. This project management tool allows everyone to focus on work, because they know they'll be notified if something important needs their attention.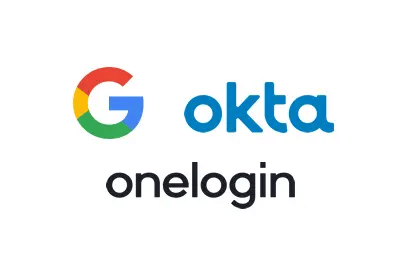 The Single Sign On is a simplicity feature that makes it easy for your team members to sign into Buddy Punch. All they have to do is use their account on one of Buddy Punch's compatible services (Google, Okta, OneLogin, or Saml 2.0). No hassle at all.

The PTO Accruals feature lets you automatically bank paid time off for each individual employee based on the accrual rules you set. Additionally, you can export detailed reports via the PTO Summary function. Information logged includes PTO, accrual amounts, used amounts, and how much is available now and in the future.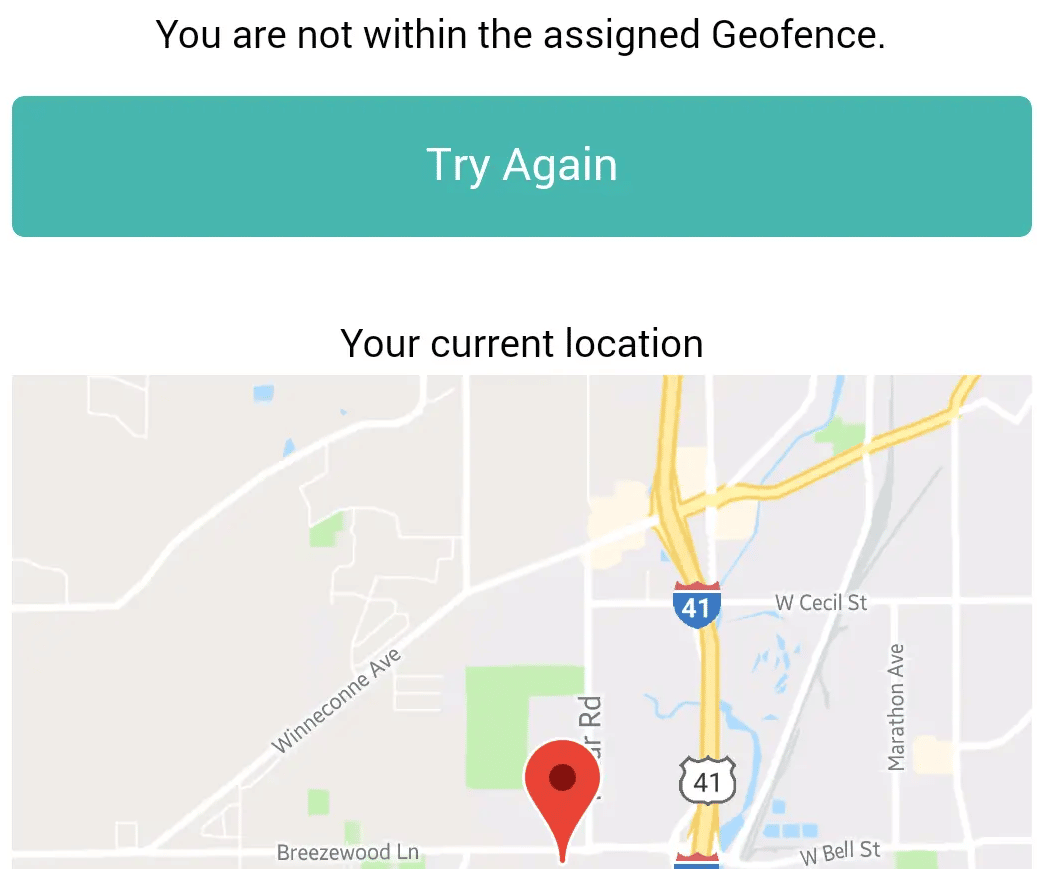 The Geofencing feature lets you set-and-forget entire radii where employers are allowed to clock in. If a team member tries to log time outside one of these designated zones, they'll be denied.

The last feature we want to highlight here is Buddy Punch's integration with many popular payroll software brands. We're talking names like QuickBooks, Zapier, ADP, and more. View the full list of integrations for our Windows time tracking software here.

Buddy Punch Isn't a Typical Windows Time Tracker
There are other tools you get access to with Buddy Punch that we haven't expanded on, such as:
Mobile/Tablet Functionalities (iOS, Android, etc.)
Buddy Punch also comes with numerous out-of-app benefits:
Our Blog Section contains useful information for business owners looking to improve their management skills. Learn about freelancers, team meetings, labor laws, and more.
Our Help Doc Center is filled with useful articles on how to best utilize Buddy Punch, including creative methods to make the most of the software (such as turning it into a Terminal or Kiosk).
Our Customer Support is always around to provide help, answer questions, or guide you through a personalized one-on-one demo (which you can book by clicking here.)
Buddy Punch's Online Reviews
As of this post's writing date, Buddy Punch has 4.8 out of 5 stars and 690 reviews on Capterra.

Below, we'll list just a few reviews that speak to Buddy Punch's ease of use and great PC time tracking functions. (Click here to explore the full list of reviews.)
"Excellent! The product works well on iPads and PCs. It seems to be very low maintenance and the staff are great to work with when I have questions."

Click here to read the full review.
"Overall: able to track time from the pc or other mobile devices. do not have to punch in or out with a physical time card.
Pros: Easy to use. Allow you to enter comments about the each punch in. You can enter you vacation during the current pay period only."

Click here to read the full review.
"I like that the employees can clock in and out on their phones since we have construction sites where there isn't a mobile office. It also lets them select the job they are working for so we can have accurate billing. It is helpful for our laborers who are often on multiple projects throughout the day. As an administrator, I like that I can access it from my phone or desktop."

Click here to read the full review.
"It has a very simple interface, easy to punch in and out as well as check timecards. I think both the desktop version and the smartphone version were well-designed. It doesn't try to do too much and make things complicated, since the main purpose is just to clock in and out, and it efficiently allows the user to do exactly that."

Click here to read the full review.
As these reviewers mentioned, Buddy Punch is easy to use and effective on Windows Desktop (and even on smartphones as well).

Try Buddy Punch for Free
If you feel that Buddy Punch might be the right time tracking app for Windows computer, sign up for a 14-day free trial. You can also book a one-on-one demo, or view a pre-recorded demo video.
Clockify is an extremely popular free time tracker that provides time monitoring for PC devices. Though it limits features in the free version, it can be used for unlimited users and unlimited projects. Some of its key time management features include:
At the time of this post's writing, Clockify has a total of 4183 reviews on Capterra (see here), with an average of 4.7 out of 5 stars.
"Clockify plays a vital role in tracking our activities. Knowing what gets done, when, and for what project allows us to identify the tasks and resources we need to allocate. The product has a very generous free tier, and it is relatively easy to implement with some basic introduction."

Click here to read the full review.
Hubstaff offers various features and functionality, some of which include:
This is a great time clock for Desktops (Microsoft Windows and Mac OS), and it also works with mobile and tablet devices like iPads.
As of this post's writing date, Hubstaff has 4.6 out of 5 stars and 1271 reviews on Capterra.
"Straightforward. Just the thing you need, you'll find it. Pretty much like any other time tracking software – as freelancer it has screen capture, invoicing, offline tracking and all…"

Click here to read the full review.
At the time of this post's writing, Harvest has a total of 501 reviews on Capterra (see here), with an average of 4.6 out of 5 stars. Some of its key features include:
"From day one it was intuitive and easy to use. It's a time tracking tool, so it really doesn't need to be complicated. The creators have managed to perfectly combine functionality and a straightforward interface with enough features to also make it versatile for various types of businesses and projects."

Click here to read the full review.
At the time of this list's writing, DeskTime has a total of 241 reviews on Capterra (see here), with an average of 4.5 out of 5 stars. Some of its key features include:
"Pros: I opted to the software which had a screen capturing while the team is working for the matter of transparency, which was why I decided to go with DeskTime.
Cons: Reports, although was improved in the past month, are limited and a bit slow. Task Management is a bit limited, it can integrate with third-party services, but also on a limited level."

Click here to read the full review.
Toggl Track is a computer time tracker for PC that has powerful features such as:
At the time of this post's writing, Toggl Track has a rating of 4.7/5 on Capterra, based on 1854 reviews.
"Overall: Toggl Track has helped me become a better remote worker since I feel more inclined to avoid distractions knowing that I am on the clock.
Pros: I like that this software breaks down information using charts and graphs."

Click here to read the full review.
Choosing The Best Free Time Tracking App for PC
Though we've tried to highlight some of the best Windows time tracking tools in this post, it's still going to be a matter of trial-and-error and analyzing features to figure out which ones would be the best fits for your business.
If you rely on integrations with Trello or Asana, you might find that Clockify is the ideal PC timesheet tracker for you. If you want to make use of Google Chrome especially, Harvest's Chrome Extension might be more up your alley.
But, if ultimately you're seeking out a tool that grants flexibility to employers in their use of functions, is easy for anyone to use, and comes with helpful customer support – you can't go wrong with Buddy Punch.
Try Buddy Punch for Free (14 Day Trial)
If you want to try out these window time tracking options, you can start a 2 week free trial by clicking here. You can also book a one-on-one demo, or view a pre-recorded demo video.

You May Also Like…