Replicon Alternatives (5 Options)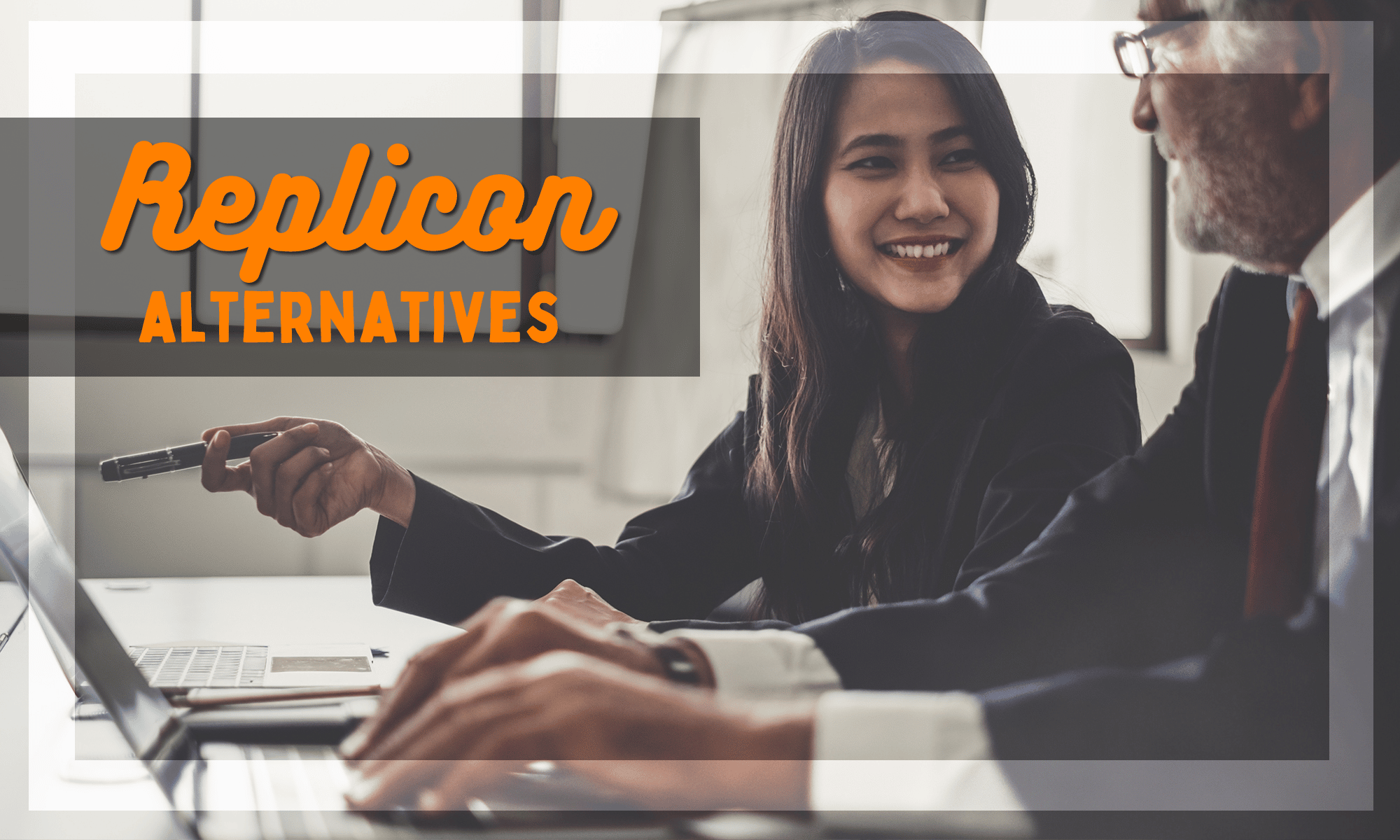 Do you need to find a Replicon alternative? While the Redwood city-based tool has a strong reputation as an effective time tracking tool with options such as Timebill and work timelines, and even replicon employees are known to be very helpful – a look at some negative replicon reviews reveals the various ways the platform can falls short in some areas. Not to mention it's a measure of savviness for business owners to recognize when a tool they've become accustomed to becomes a hassle to continue using.
PSA: With free plans and several day trials of many team management tools on the market, it is absolutely a smart move to test out which tools have key features that will improve your resource management, boost profitability, and provide the most value for money.
With this in mind, we want to present five alternatives to Replicon for you to consider. From functionalities such as expense tracking to payroll processing, these platforms offer a range of intuitive features. With the right time tracking app in your corner, you can begin to unlock the potential of your organization and take workforce management to new heights.
Without wasting any more time, let's dive into some Replicon replacements.
Best Replicon Alternatives
1. Buddy Punch
Starting off our list of Replicon software replacements, we have our very own Buddy Punch. But we haven't listed it as #1 just for amplification of our own software. We legitimately believe it belongs this high up.
Back when we used manual methods and templates to track time and schedule employees (20 full-time employees at 3 different locations) we gradually came to realize how ineffective our methods were. Our search for profitability had made cheap methods practically part of our genome, but if we wanted to actually optimize our operations, we'd have to allow a mutation into our DNA. Basically, we'd have to look into digital software to see what parts of employee management we could automate.
And when we didn't find a tool we liked, we decided to build our own all-in-one tool.
Today, Buddy Punch has quickly become a go-to time tracking tool for workforces of all sizes. From small businesses to large organizations, our time tracking tool's simple user interface can enable teams to complete time entry with ease, even for beginners. In real-time, administrators can access employee metrics and submit this for payroll management and processing. The platform brings automation to the forefront of time tracking processes.
How Buddy Punch's Time Tracking Tool Works
Like Replicon project time tracking features, it's remarkably easy to hit the ground running with our user-friendly, online time tracking management tool. While employees clock in and out at the click of a button, administrators can view this data in real-time. From accepting or rejecting time off requests to payroll processing, Buddy Punch comes fully loaded with all the features you need for effective time management, and it helps employees maintain their work life balance as well.
Leverage GPS Location Tracking
Buddy Punch enables you to use GPS location tracking to quickly gain a clear idea of where employees are clocking in from. This simple feature can help to promote accountability and transparency across remote teams, and stores data in user profiles. No more wondering if employees are on social media or browsing LinkedIn while on the clock. Administrators and managers can view the locations of team members either directly on their dashboards or by visiting each employee's time card.
Generate Reports From Employee Timesheet Data
You can rapidly generate reports from employee timesheet data to calculate labor costs and accelerate payroll processing. If you want to streamline HR processes and get more done with a lesser amount of time, Buddy Punch can help to eliminate administrative headaches and keep teams focused on the tasks that truly matter. The best bit? All timesheet data can get exported to your payroll provider.
Punch In And Out From Any Location
No matter where your team members are located, they can easily access our time clock across many different devices, including mobiles and tablets. With Buddy Punch, teams can use their iOS and Android devices to clock in and out. As our time management solution is available across all devices, team members are left with no excuses for clocking in and out late. Best of all, the process is completely noninvasive – and has no downside on your work culture.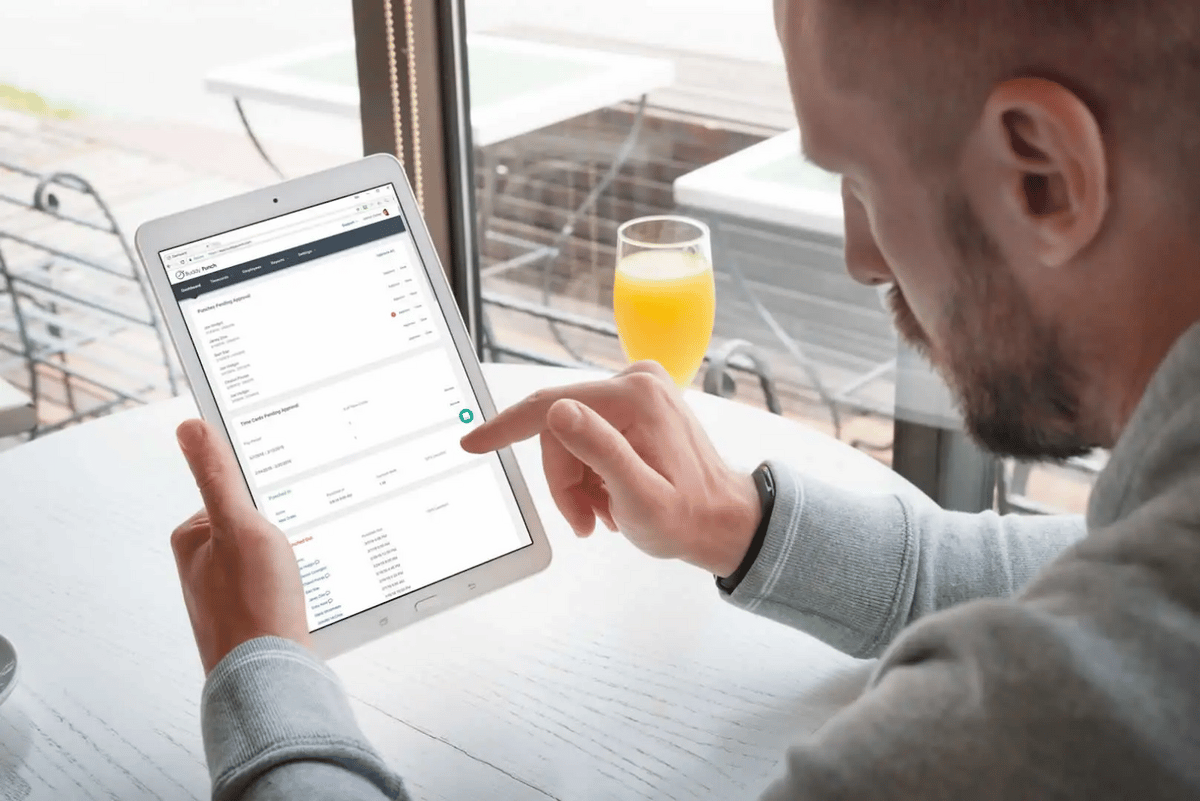 Buddy Punch has developed an all-encompassing "Knowledge Hub" that includes a full range of resources for new users as well as addressing some FAQs. While Buddy Punch's standard onboarding process will enable you to hit the ground running, we want to help you squeeze as much value from the platform as possible. Our English support team is always ready to answer any questions you may have.
You can book a one-on-one personalized demo here.
Buddy Punch Is The Perfect Replicon Alternative
Our employee time tracking software contains many useful features, and options to grant your employees permission to exercise some autonomy:
Buddy Punch is both a web app and a mobile app, meaning you can use it on any device with an internet connection (such as desktops – both Microsoft Windows and Apple – and mobile devices such as tablets and smartphones.) Our tool is forgiving on budgets as well – Buddy Punch's pricing varies depending on your desired features and company size. Whether you're a startup or an enterprise, we've got something useful for everyone.
Buddy Punch's Online Reviews
As of the writing date, Buddy Punch has an overall rating of 4.8 out of 5 stars and 837 user reviews on software review site Capterra.

Below, we'll list just a few reviews that speak to Buddy Punch's ease of use and great customer support service (which helps ensure customer success). (Click here to explore the full list of reviews.)
"I handle HR for a small start-up tech company, and we were looking for a simple, easy-to-use time tracking software solution that was also cost-effective for our size. We found Buddy Punch, and it seemed to offer everything we needed, and it was reasonably priced. We signed up for the trial period, and our employees were impressed immediately."

Click here to read the full review.
"We have been using Buddy Punch since 2015. Prior to Buddy Punch, we were using an excel spreadsheet for time keeping. We use Buddy Punch as a time clock for daily in/out and breaks. We use the PTO accrual system and PTO tracker. Buddy Punch is easy to use and easy to figure out. Customer service is responsive. The few times I've needed help (very rare) they were super responsive and made sure my problem was completely solved."

Click here to read the full review.
"It has a very simple interface, easy to punch in and out as well as check timecards. I think both the desktop version and the smartphone version were well-designed. It doesn't try to do too much and make things complicated, since the main purpose is just to clock in and out, and it efficiently allows the user to do exactly that."

Click here to read the full review.
"The interaction with the different sections is seamless once a person learns all the processes that relate to time in and time off. Having the availability of the calendar option makes keeping up with personal time very simple. The features that allow changes to time and scheduling are made simple and are quick and easy to perform."

Click here to read the full review.
Try Buddy Punch for Free
If you feel that Buddy Punch might be the right replicon alternative for your business, sign up for a free trial. You can also book a one-on-one demo, or view a pre-recorded demo/tutorial video.
2. Paymo
Paymo is another cloud-based time tracking management system designed to automate how organizations track employee time information. With a range of useful tools at your fingertips, Paymo is well-positioned to accelerate workflows and enhance workforce productivity. The platform takes the pain out of timesheet collection and radically simplifies what is often a tedious process for all involved.
Here are some of Paymo's best features and modules:
At the time of writing, Paymo has a total of 422 reviews on Capterra, with an average of 4.7 out of 5 stars.
"Assigning tasks with due dates is extremely easy – the comment flow on each task makes it easy to provide feedback or ask for edits. Easy to find tasks assigned to me, and to track how much time I spend on each client."

Click here to read the full review source.
3. DeskTime
DeskTime is an automatic time tracker app designed to keep all employee performance data under one roof. If you need to keep track of team performance, this platform will enable you to view all pivotal data at a glance. This is perfect for team leaders and project managers that need immediate access to real-time data to make informed managerial and leadership decisions.
At the time of writing, DeskTime has a total of 240 reviews on Capterra, with an average of 4.5 out of 5 stars. If you are intrigued about DeskTime, explore the platform's other professional services:
"The automatic tracking and sorting is the best feature, you don't have to name everything – DeskTime does it for you. It can track apps, websites and more. It has a lot of features and the overall experience is great."

Click here to read the full review.
4. QuickBooks Time
If you are looking for a highly-flexible time tracking solution, you should consider QuickBooks Time. Employees can complete time entry from either a desktop, mobile, or tablet. The best bit? You do not need access to WiFi or cell coverage to clock in and out. Completing time entry management, reaching business milestones, and resource allocation has never been easier. Also, using any device, administrators can approve timesheet changes.
QuickBooks Time (formerly TSheets) has a range of exciting human resource management features for small businesses:
It's a great timesheet app for Android and iPhone, and at the time of writing, QuickBooks Time has 4.7 out of 5 stars and 5,647 reviews on Capterra.
"It stands out for its ease of use and simplicity of configuration. I like the versatility of the flexible clocking option, which allows employees to clock in and out from anywhere. It features drag and drop options that make it easy to create custom schedules. His team supports the client responds quickly and efficiently resolves our concerns."

Click here to read the full review.
5. TimeCamp
TimeCamp is an easy-to-navigate, one-click time tracker. The time & attendance tool can provide leaders and managers with a variety of data points, including the length of time team members spend inside different applications. As the employee performance data is presented in real-time, you can look at the data throughout the day to see a clear picture of team progress at any given moment.

At the time of writing, TimeCamp has a total of 555 reviews on Capterra, with an average of 4.7 out of 5 stars. TimeCamp comes with the following features:
Features also vary with TimeCamp's pricing plans. For example, the Enterprise plan allows business owners access to private SaaS.
"Being able to simply track time worked on different projects by different business analysts was always tricky, often analysts would be guessinmating at the end of the week. TimeCamp have solved this issue and we can now accurately track and invoice [work hours] spent on each project."

Click here to read the full review.
Runner up project management tools that you might want to consider include Clockify, Monday.com, Hubstaff, Harvest, and NetSuite ERP.
Try Buddy Punch for Free
If you feel that Buddy Punch could be the right fit for your business, sign up for a free trial, no credit card required. You can also book a one-on-one demo, or view a pre-recorded demo video.
You May Also Like…