Work Hour Clock (3 Digital Options)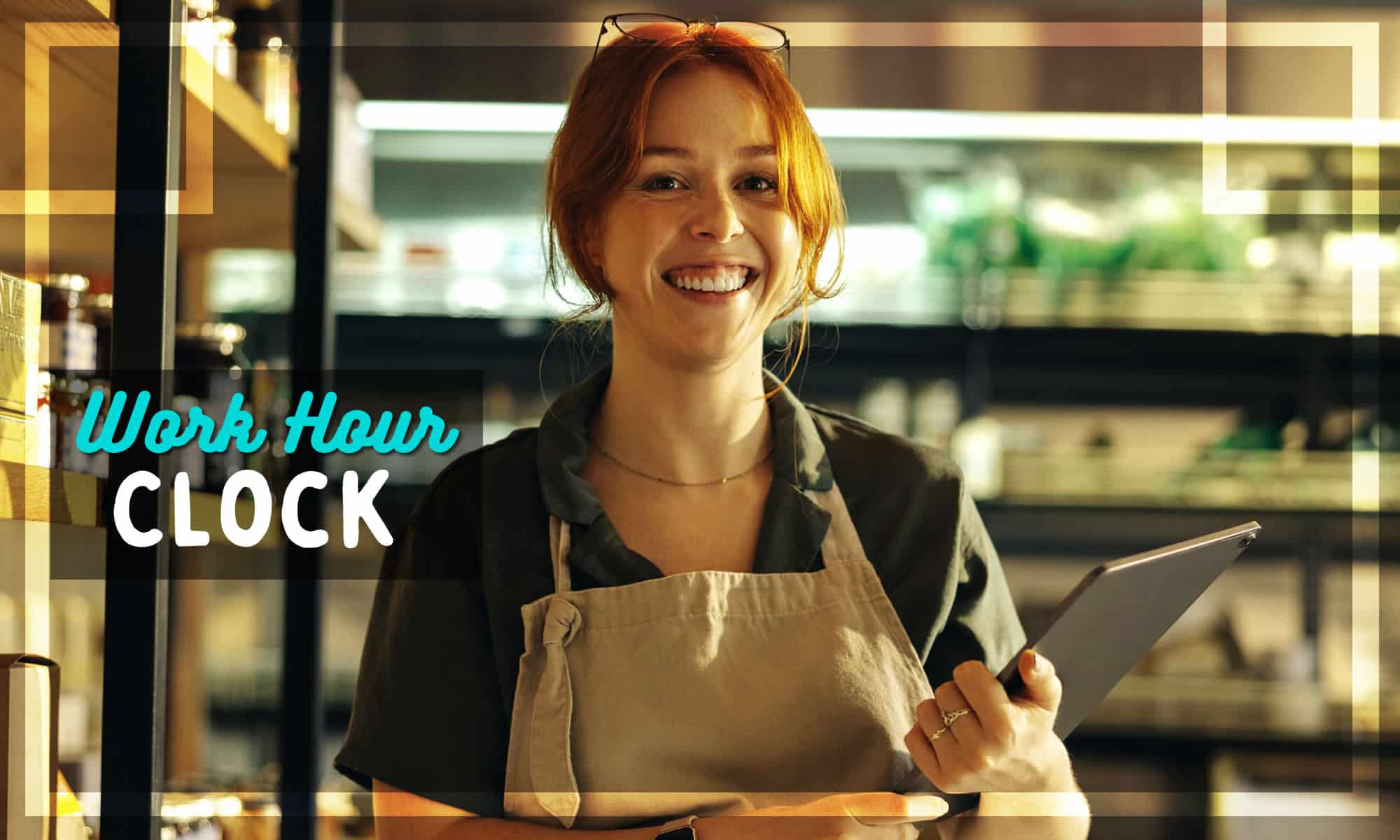 Work hour clock software should come with the following features:
Track employee hours over any given pay period with a time clock calculator.
Generate employee time reports from weekly timesheet data.
Enable team members to log overtime hours with ease.
Monitor the start time and end time of shifts for each employee.
Calculate the total hours worked for each employee.
Say "Goodbye" To Endless Excel Spreadsheets
An effective digital time tracking solution will allow team leaders and managers to confidently track the number of hours employees clock. As we have mentioned above, these platforms offer far more than a work hours calculator. Whether you are running a small business or a large organization, you can use a work time clock solution to make each work week easier.
Make Time Management Easy For All Employees
From tracking decimal hours to logging variable hourly rates, you can use an employee time clock platform to make workforce management a breeze. No matter the day of the week, you can enable team members to log their work hours and get paid at their specific pay rate without any hassle. Most time tracking platforms offer a range of integrations to streamline payroll.
Work Hour Clock
Are you looking for a free time card calculator? If you are investing in the future productivity of your workforce, it's worth paying a little. Fortunately, with affordable pricing, these three time tracking solutions won't break the bank and offer plenty of bang for your buck.
1. Buddy Punch
Buddy Punch is a time tracking platform that offers tremendous flexibility to team members. Employees can clock in and out across desktop, tablet, and mobile devices, including iOS and Android smartphones. This time tracking solution is well-equipped to meet the needs of leaders managing businesses of all sizes. It provides all the tools you need to hit the ground running.
You can book a one-on-one personalized demo here.
Buddy Punch Is The Best Time Clock Solution
Here are just some of the features available with this time tracking software:
Buddy Punch's Online Reviews
Have you seen Buddy Punch's user reviews? As of the writing date, Buddy Punch has 4.8 out of 5 stars and 792 reviews on Capterra.

Below, we'll list just a few reviews that speak to Buddy Punch's ease of use and great customer support service. (Click here to explore the full list of reviews.)
As reviewers have noted, Buddy Punch provides team leaders and project managers with the necessary tools to streamline timekeeping and monitor labor costs:
"Buddy Punch is easy to use and even easier to understand as a user. Time track makes sense, and edits are made easy to submit."

Click here to read the full review.
"It's easy to clock in or clock out. The timesheet to keep track of your hours."

Click here to read the full review.
"The ease of this software helps me post schedules quickly. I have three businesses and staff that float between all. The color coding system helps me see what employee or department needs attention."

Click here to read the full review.
"Cannot say enough about their support. Even if the product was not as amazing as it is, I would highly recommend Buddy Punch due to the unbelievable support!"

Click here to read the full review.
Try Buddy Punch for Free
If you feel that Buddy Punch might be the right fit for your business, sign up for a free trial. You can also book a one-on-one demo, or view a pre-recorded demo video.
2. Hubstaff
If you want to track time across your workforce with ease, Hubstaff offers a range of tools to make this possible. You can stop using your timesheet template on Excel and embrace fully automated timesheet collections that help centralize team data. Employees can complete time entries at the click of a button while leaders and managers view the incoming data in real-time.
As of the writing date, Hubstaff has 4.6 out of 5 stars and 1,371 reviews on Capterra. Hubstaff offers a range of functionalities, some of which include:
"Compared to other time tracking software, Hubstaff is not overly cumbersome to use, which is one of the aspects that I appreciate the most about it. Because it does not make heavy use of a computer's resources, a company who seeks employees who have computers that are not very powerful can easily require those employees to use Hubstaff without encountering any complications."

Click here to read the full review.
3. TimeCamp
TimeCamp is an automatic time tracking system that's designed to accelerate pivotal processes in any organization. With in-built attendance and productivity tracking tools, team leaders and managers can use TimeCamp to collect a broad range of employee data. With access to real-time insights, leaders can use this data to make informed decisions quickly.
At the time of writing, TimeCamp has a total of 580 reviews on Capterra, with an average of 4.7 out of 5 stars. TimeCamp offers a full range of practical features for teams:
"A simple program exactly what I was searching for to keep track of the number of hours I work each day. I didn't use the complete version of Timecamp because I didn't require it. I'm satisfied with the free version, which has a limited set of functions but is straightforward to use."

Click here to read the full review.
Try Buddy Punch for Free
If you want to reduce the amount of time you spend manually reviewing, verifying, inputting, and analyzing employee timesheets, Buddy Punch is the right solution for you.
Are you ready to take this time tracking platform for a test drive? Sign up for a free trial. You can also book a one-on-one demo, or view a pre-recorded demo video.
You May Also Like…