Time Clock for Police Stations (5 Options)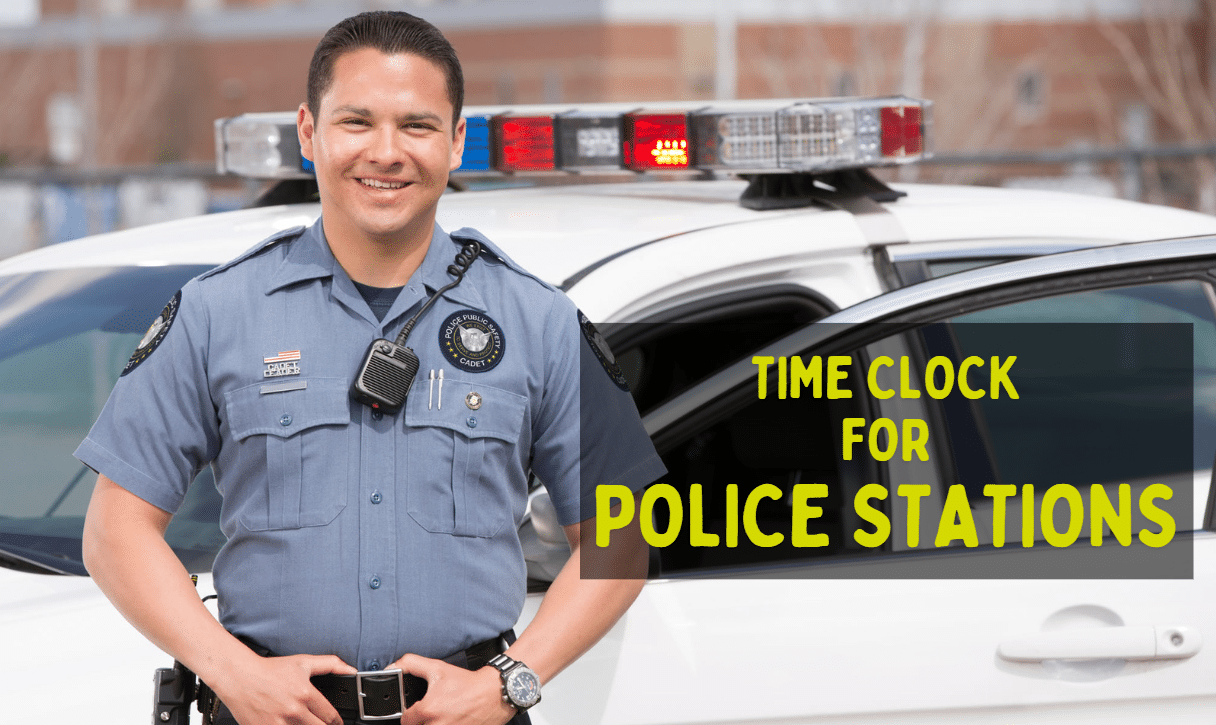 Time tracking in police departments is not just a matter of optimization, but one of public safety. How efficient a police officer is with their time has a direct impact on their community, whether this is for crime prevention or other non-emergency situations.
With that in mind, it simply doesn't make sense to rely on slower, manual methods of timekeeping when you can use more efficient, accurate, and convenient ways to track officers that are on duty. This is why many savvy law enforcement agencies are already working to implement digital software to monitor their patrol officers in real-time.
In this post, we're going to go over our top 5 picks of police station attendance & scheduling solutions that allow for intuitive and efficient monitoring of officers. Hopefully, by the end of this post you'll have found one that works great for your department.
Note: If what you're looking for is an easy-to-setup and effective time clock that works on multiple platforms, you can't go wrong with Buddy Punch. We've helped over 10,000 businesses improve employee engagement and monitor their workforce, and we'd love to help your police station better serve your community. Learn more here.
1. Buddy Punch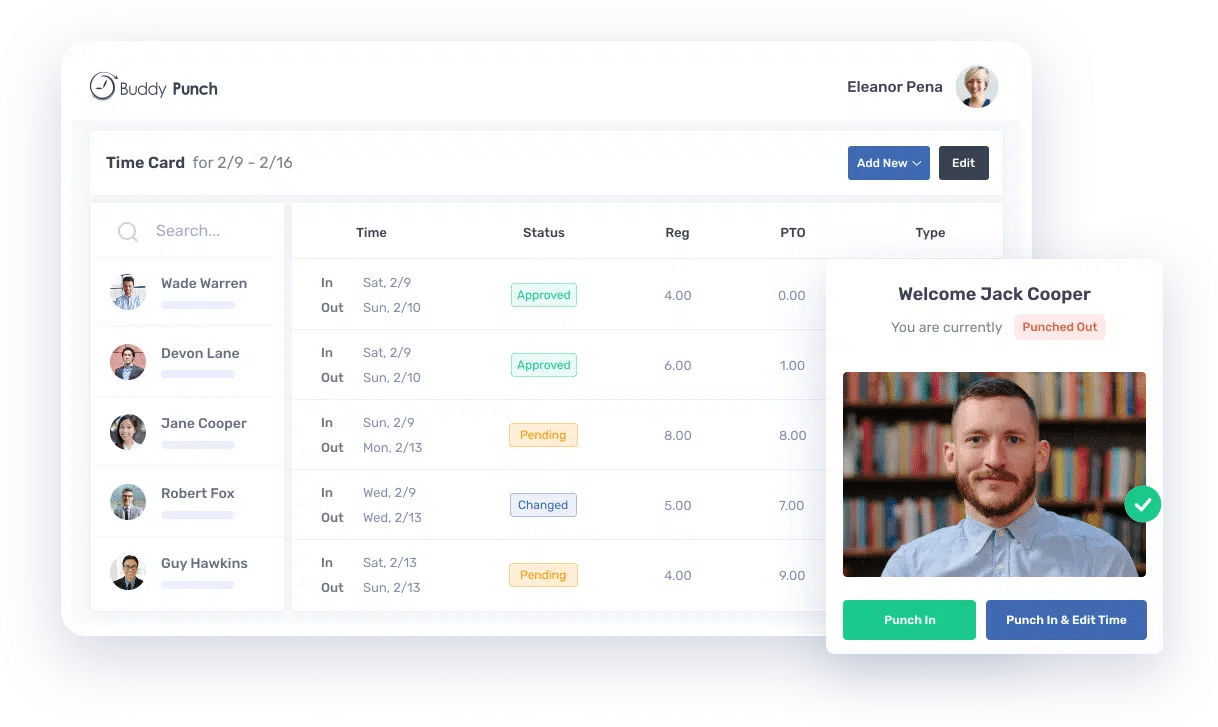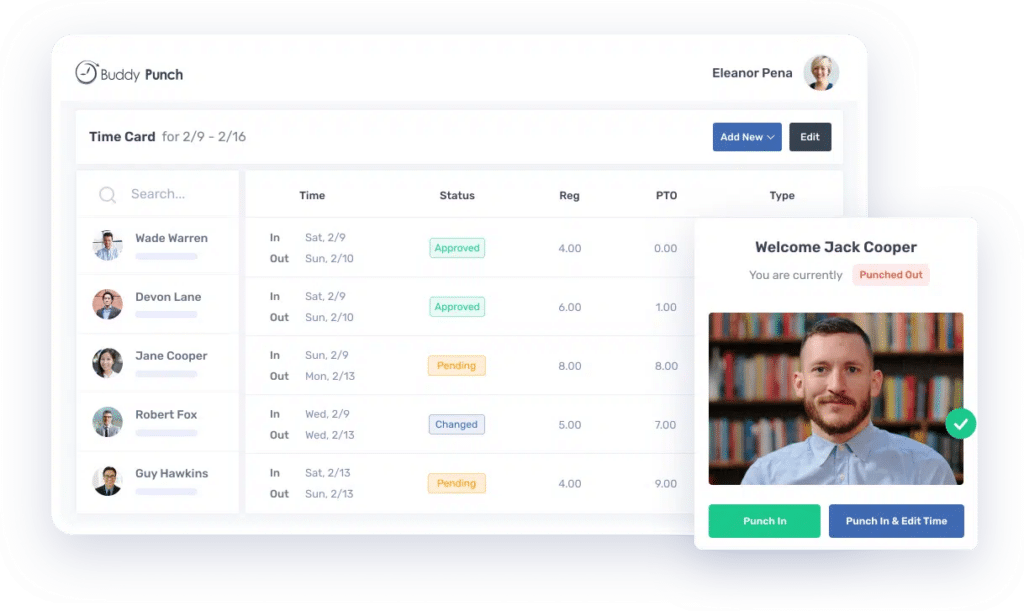 Kicking off our list of time clock software for police stations is our very own Buddy Punch. When we first created this software, our goal creating something that could deal with employees that are in office (at multiple locations) as well as those who are out in the field. For this reason, many of Buddy Punch's features are perfect in service situations, as we'll go into below.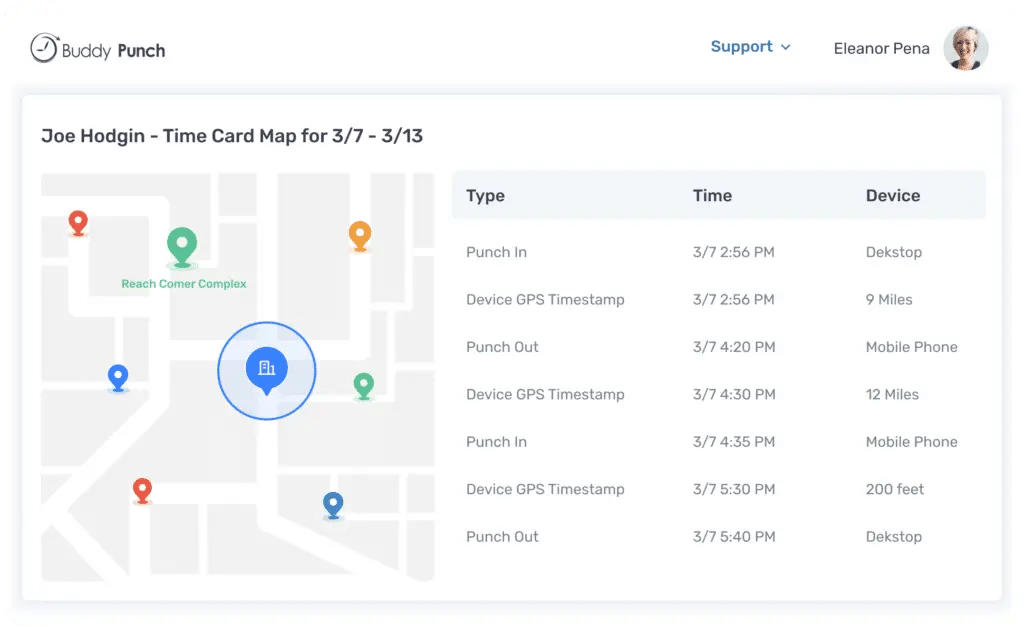 What happens when a police officer gets a call at a remote location before they've even had time to reach the department building in the morning? If your department is going to adopt full-time time tracking, your first responders will need a way to start logging their time at remote locations while in their patrol car. This is where Buddy Punch's GPS Tracking comes into play, with officers being able to punch in on their mobile devices (iOS and Android smartphones or even Tablets) to begin logging time. Each of these punches is marked on an interactive map which can later be used to verify exact locations and times to help when writing up police reports.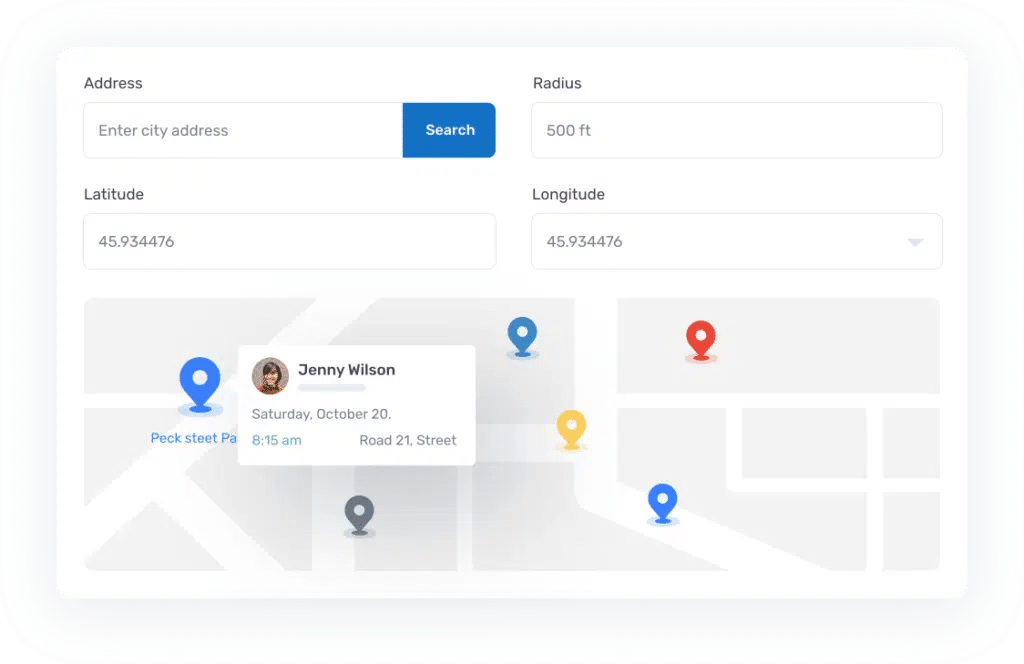 If a police chief has an issue with managing general areas where officers are working, they can use Buddy Punch's Geofencing feature to control where officers are remote clocking in during the work week. This feature works by allowing you to create a radius (called a Geofence) on a digital map. If an officer attempts to log time while outside one of these radii, they'll be denied.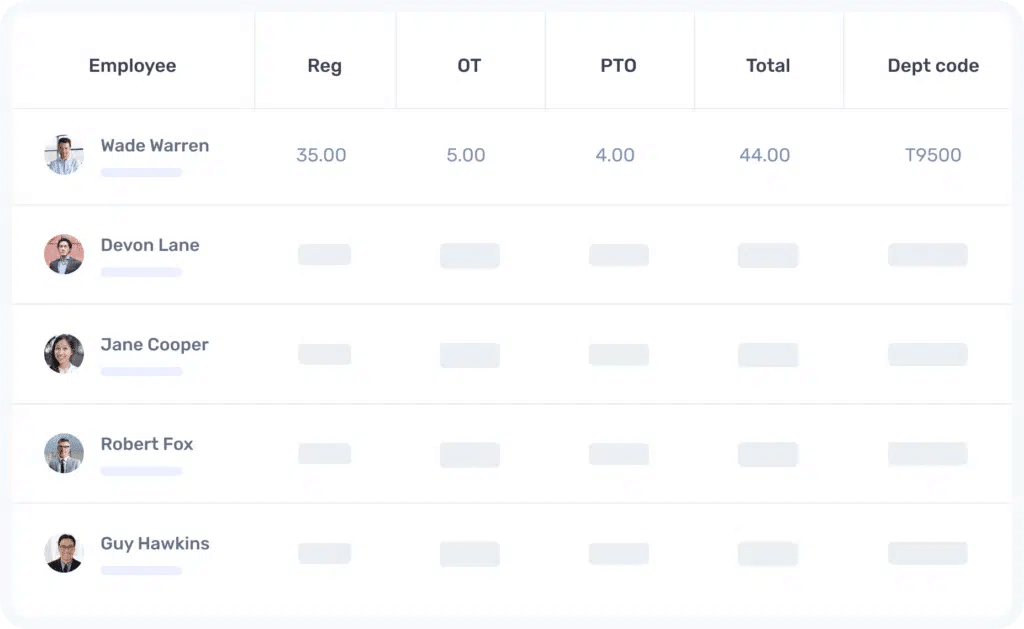 Want to make sure officers aren't exaggerating extra duty hours to rack up overtime pay? Buddy Punch's OT calculations feature gives you a closer look at how many hours officers are stacking. You can even input multiple standard types of overtime and assign it on a per-officer basis. If your department needs a custom type of overtime, let us know and we'll get it added!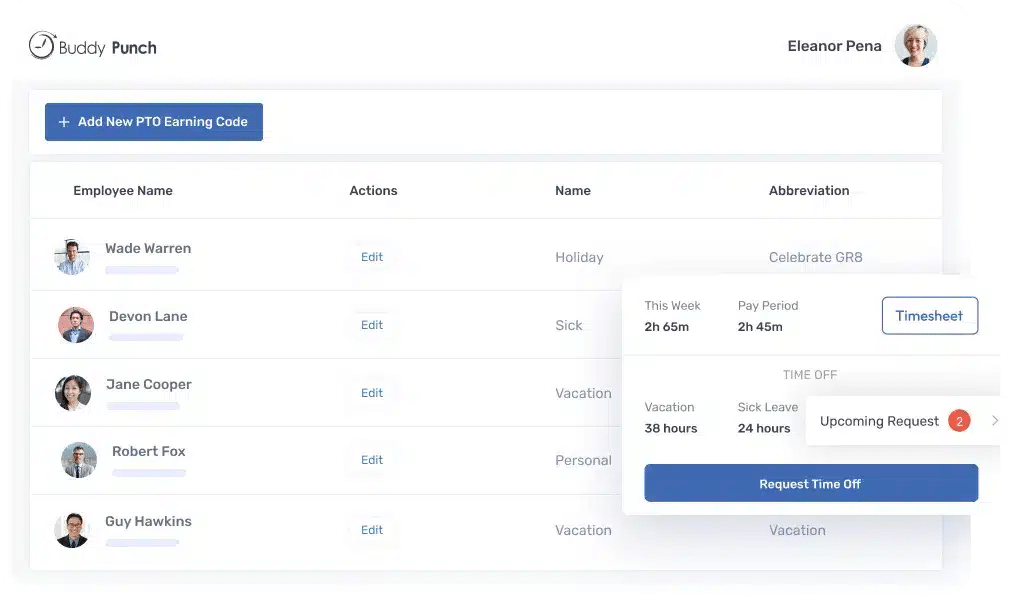 Being in the line of duty can get stressful for officers, which might lead to officers taking off duty for mental health breaks. Buddy Punch's Paid Time Off Management enables you to create custom PTO types or use presets to manage how officers request vacation time/sick leave/holiday time. Additionally, you can enable a self-service approach and allow police officers to enter time off onto their own timesheets.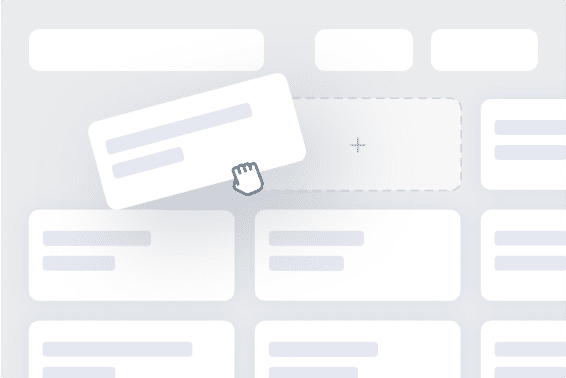 Buddy Punch is more than just a time tracking tool. It also has strong employee scheduling options to help you manage your officers. With our drag and drop scheduling feature, creating a shift is as easy as dragging it into the Buddy Punch interface. Once you're done creating a full schedule, publishing it will send an automatic notification to all scheduled officers.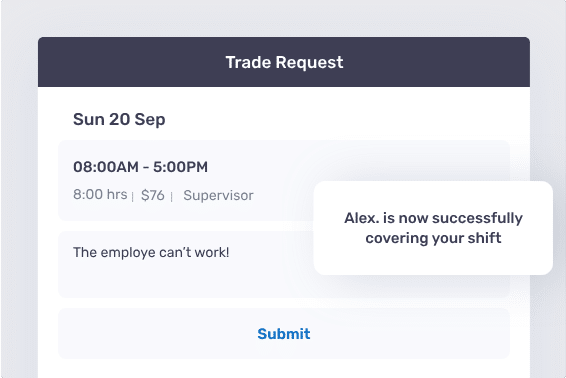 When you, dispatch, or an officer need to make a change to the scheduled shifts, the Shift Trades & Covers feature makes it simple. You can either allow an officer with permission to initiate a shift swap with another officer, or let your administrative employees handle it.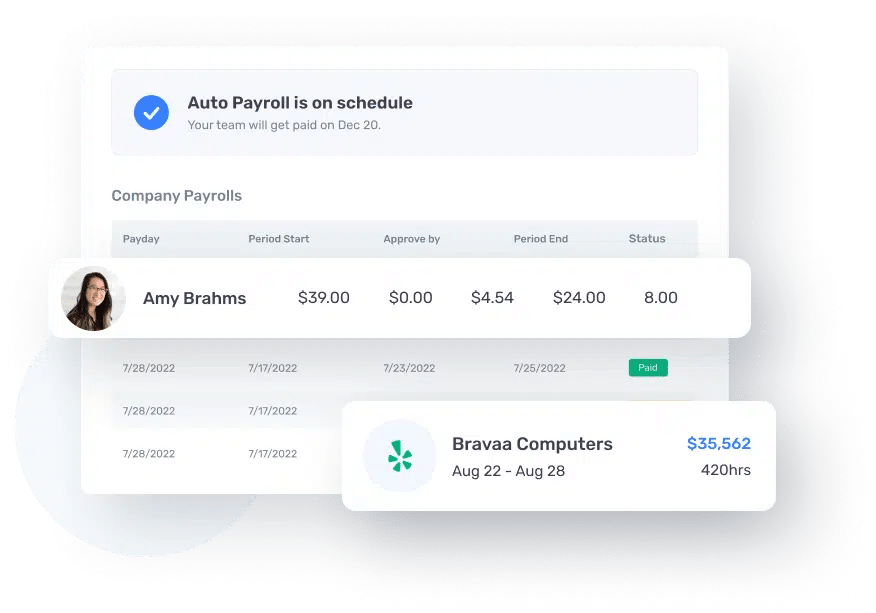 One more feature we want to make sure to highlight is Buddy Punch's built-in payroll, which is available as a paid addon. With this, you can forget about relying on external payroll systems to make sure all your officers are paid. Buddy Punch's Payroll lets you easily manage payroll from anywhere at any time with automatic payroll tax filings and payments. Other highlights include unlimited payroll runs, integrated timesheets, officer self-onboarding, and more. Click here to learn about Buddy Punch's payroll addon.
We've only just scratched the surface of everything Buddy Punch has to offer. Consider the value of other features such as:
The best part of is how intuitive Buddy Punch is for both employees and administrators. Rookies straight out of the police academy will have no trouble adapting to Buddy Punch's usage on their phones.
We also offer customer support through our Help Desk and have the Buddy Punch Docs Center to answer common FAQs and demonstrate usage of our software.
Reviews Highlight Buddy Punch's Ease-of-Use and Stellar Customer Service
At the time of this post's writing, Buddy Punch has 908 reviews and 4.8 stars on software review site Capterra.

We're thankful that many reviewers have taken notice of Buddy Punch's ease of use and customer support, and its impact on employee task management. Here are a few examples of what our clients have to say:
Buddy Punch has made it easy for our practice since we expanded and now have staff in remote locations including staff that work from home. It's user-friendly and makes the supervisors'/managers' jobs easy when it comes to approving timecards! Payroll report is easy and it works with SurePayroll which is out payroll company.
Buddy Punch is incredibly user friendly, easy to navigate, and has all the right tools and more for every day on-site or remote operations. Their customer support is second to NONE – always super responsive and knowledgeable while providing BEYOND this world stellar customer service. Regardless of industry – Buddy Punch is a great and reliable tool to improve efficiency and productivity.
It has a very simple interface, easy to punch in and out as well as check timecards. I think both the desktop version and the smartphone version were well-designed. It doesn't try to do too much and make things complicated, since the main purpose is just to clock in and out, and it efficiently allows the user to do exactly that.
Try Buddy Punch Free
If you feel that Buddy Punch might work well with for your police department, sign up for a 14-day free trial. You can also book a one-on-one demo, or view a pre-recorded demo video.
2. TimeCamp
TimeCamp is an effective workforce management tool with key features including:
At the time of writing, TimeCamp has a total of 589 reviews on Capterra (see here), with an average of 4.7 out of 5 stars.
"As an office manager, it's very easy to teach our employees how to use TimeCamp and it's also very easy to export the timesheets into an Excel file. Overall a very easy and flexible tool to work with."

3. Findmyshift
FindMyShift is another strong time & scheduling system option. They offer both a free and a paid plan, and have features such as:
As of this post's writing, Findmyshift has 926 reviews and 4.6 out of 5 stars on Capterra.
"We juggle keeping our employees working weekly so the ability to create a job in the system put it on the calendar and then if we need to move it its simply a copy and paste. We can plan out months of work in advance and then as we get closer we can fine tune and adjust."
If you're looking to a handle on your officer work schedules, OnTheClock is a web-based scheduling app that's fairly popular. Imagine the use you'd get out of features such as:
As of this post's writing, OnTheClock has 4.7 out of 5 stars and 538 reviews on Capterra.
"It is very easy to set up, and very easy for my staff to use. I also like that we can use GPS tracking for clock-ins and clock-outs. It is used to time keeping and payroll."
Last but not least, we want to highlight our competitor Connecteam, which has a ton of powerful features such as:
This is a very solid choice as a timekeeper for police stations, and (as of this post's writing) Connecteam has a rating of 4.8 out of 5 stars and 313 reviews on Capterra.
"Connecteam has helped with managing our employee work time and scheduling tremendously. I have slowly implemented more and more features to benefit our company as a whole and I have been extremely happy with what I have implemented so far. The customer service has always been outstanding!!!"
Choosing The Best Time Clock Software for your Police Station
Even though we've managed to narrow down the total options of online time clocks to the ones we think are some of the best, it's up to you to do further filtering to figure out which one will help your officers work with local fire departments and hospitals to serve their community.
That said, if all you want is an easy-to-use software for monitoring officers on duty, with a wide variety of features and a helpful customer support team, you really can't go wrong with Buddy Punch.
Try Buddy Punch for Free
Give Buddy Punch a try to see if it would work for your police station business through our 14-day free trial. You can also book a one-on-one demo, or view a pre-recorded demo video.

You May Also Like…