Online Time Clock For Lawn Care (5 Options)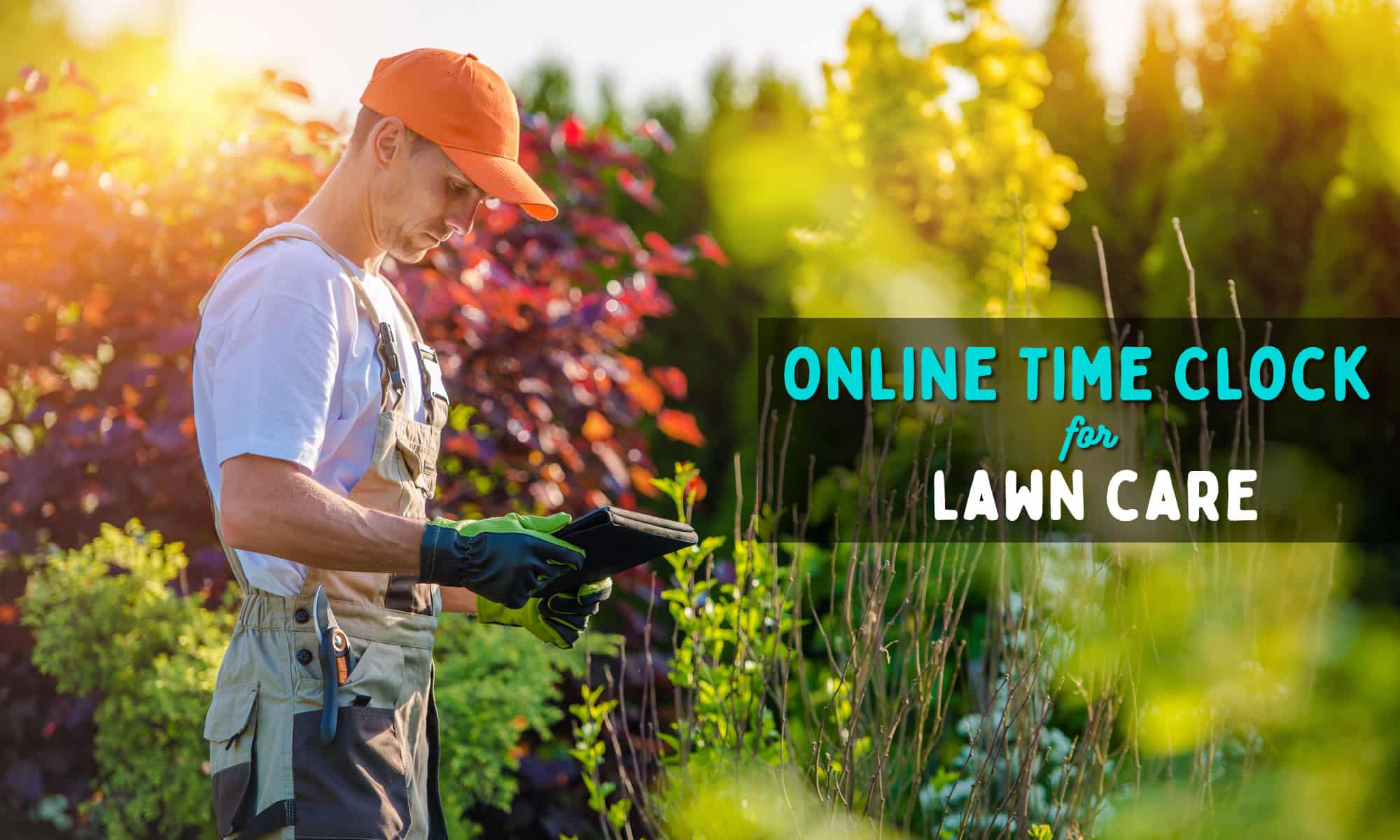 Are you searching for a cloud-based time tracking solution to automate timekeeping for crew members at your landscaping business? You've come to the right place. In this guide, we will break down several solutions for clocking in and out. If you want to streamline the time tracking process and enable teams to complete time cards with ease, you need the right platform.
Most time tracking platforms are accessible across all devices. This means employees or contractors working for your lawn care business can clock in and log billable hours across desktop and mobile devices, including iOS and Android. Mobile time tracking is a must-have for landscaping companies with employees or contractors that are constantly on-the-move.
Online Time Clock For Lawn Care
1. Buddy Punch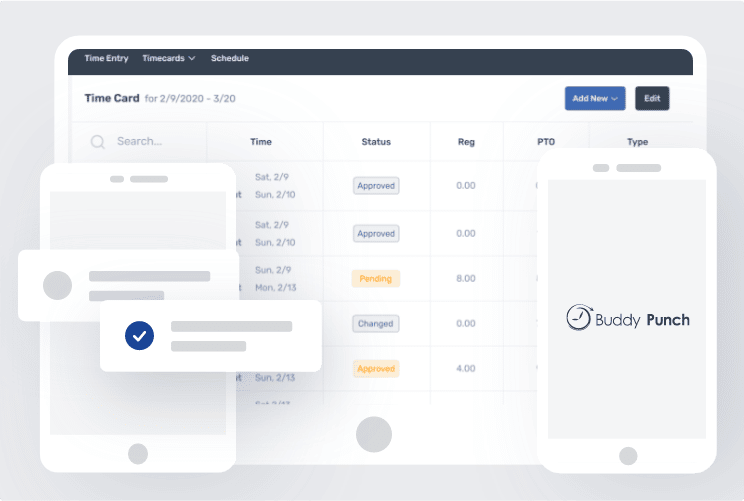 From GPS time tracking to payroll processing, Buddy Punch is the all-encompassing time tracking software solution your small business needs. If you want team members to log work hours with complete ease and quickly complete time entries via a time clock app on their smartphones, Buddy Punch is a must-have time tracking solution for landscapers.
If you want to track time and labor costs across your workforce with confidence, you need a platform that can quickly collect employee timesheets and enable you to have all the data you need at your fingertips. With GPS location tracking, you can monitor employee locations in real-time and ensure everyone is always where they say they are.
How Buddy Punch's Time Tracker Tool Works
With Buddy Punch, employees can easily clock in and out from any web-based or mobile device. This system is perfect for remote working teams that need to track their time correctly. You can use GPS to monitor employee location and set up virtual boundaries if needed. This landscaping time tracking platform can be configured to meet your unique needs.
Our customers enjoy using the following Buddy Punch features.
Radically Simplify Payroll Management
Buddy Punch makes your payroll simple by syncing with your chosen payroll software and automating hours calculation. Your employees will always be paid on time, and you'll have access to a range of different reports including information on overtime and vacation days. Calculating employee hours has never been easier.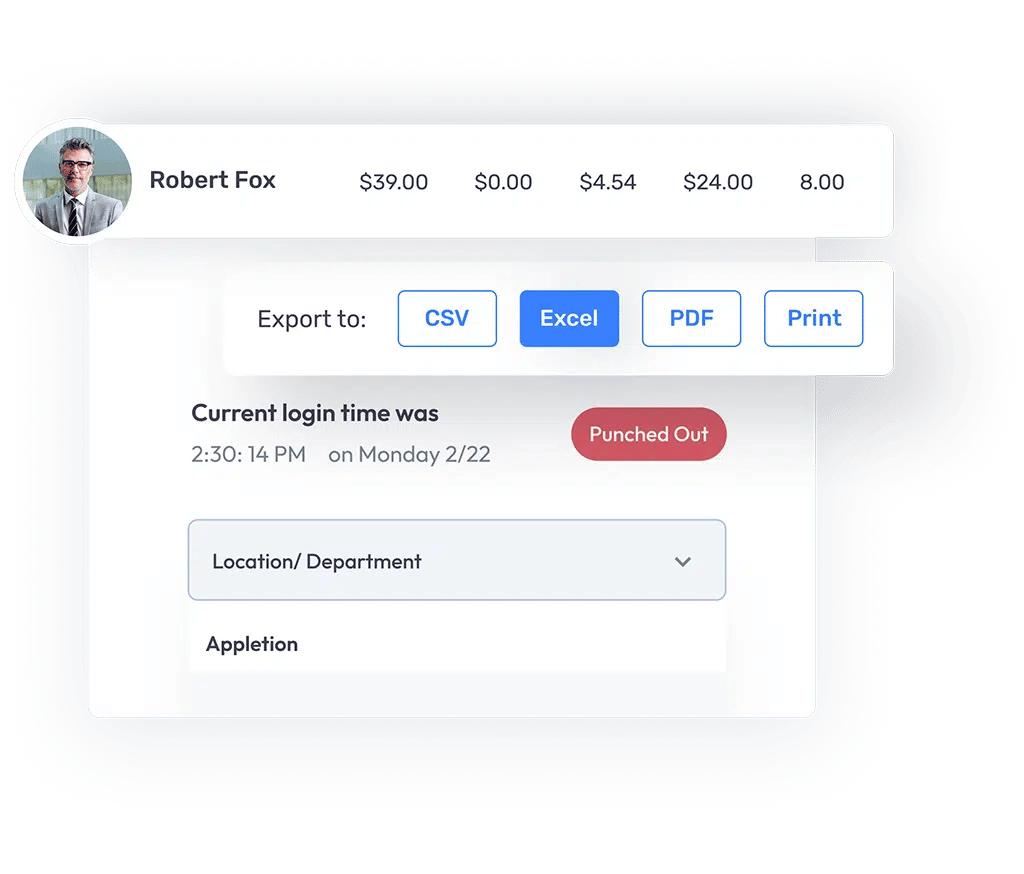 Save Time On Checking Data Accuracy
Buddy Punch offers an easy solution for businesses who fear their employees might be stretching the truth on their timesheets. With our platform, employees can use a 4-digit pin or QR codes to clock in and out. This will confirm that only authorized personnel are using the system at any given time, which should help prevent fraudulent timesheet entries.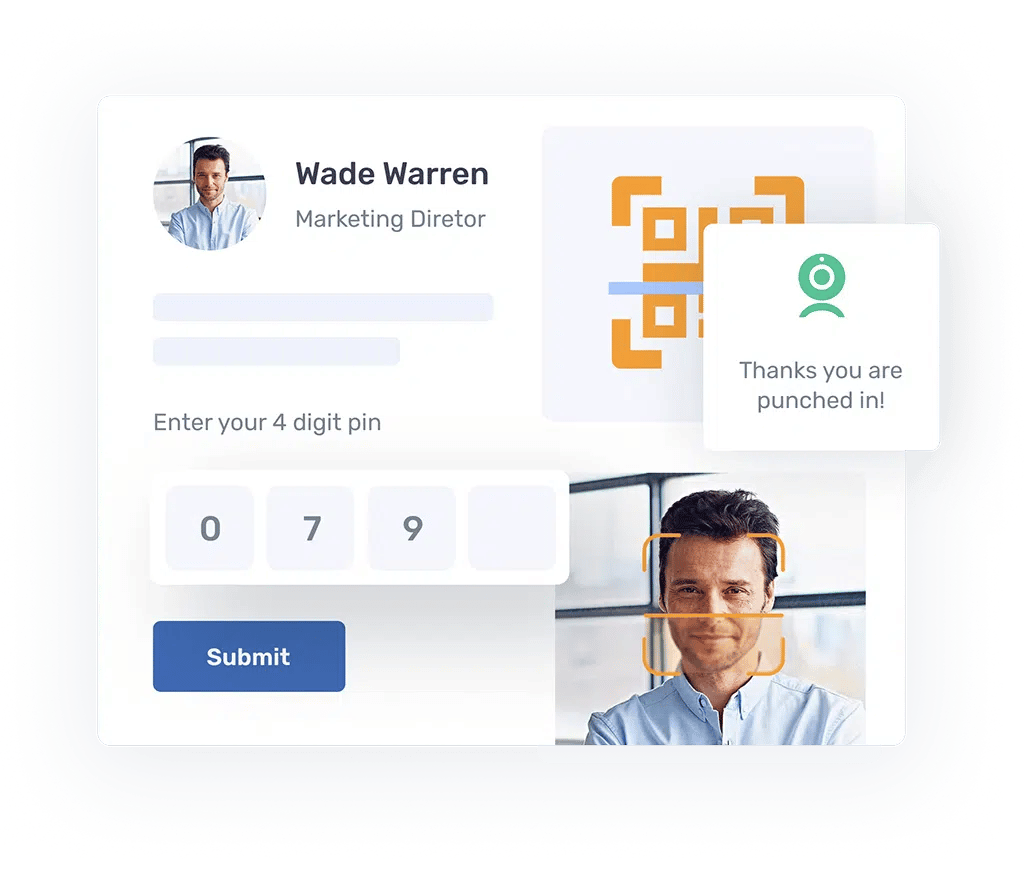 Use A Range Of Workflow Management Tools
Buddy Punch is much more than just a time tracker; it's an entire workflow management platform. With our easy-to-use tools, you can keep tabs on your team's progress, performance, and productivity. By tracking employee data, you can head off potential problems before they arise—and take swift corrective action when necessary.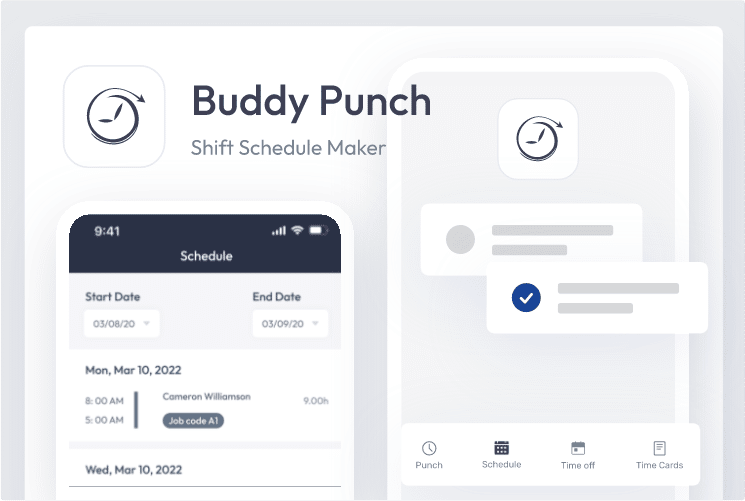 Bring All Performance Data Under One Roof
If you are struggling to understand how your workforce is performing currently, Buddy punch can give you the full picture with just a few clicks. With our easy dashboard, tracking attendance and employee progress becomes simple so that you can maintain peace of mind about what's happening in your lawn care business.
With Buddy Punch, getting started is a breeze! Check our "Knowledge Base" for helpful guides on how to use the time tracking tool, and if you need more assistance, don't hesitate to reach out to us. We would love to show you everything that Buddy Punch can do for your business.
You can book a one-on-one personalized demo here.
Buddy Punch Is The Best Time Clock For Lawn Care Businesses
Here are just some of the features available across the desktop and mobile app:
Buddy Punch's Online Reviews
The user reviews are superb! As of the writing date, Buddy Punch has 4.8 out of 5 stars and 741 reviews on Capterra.

Below, we'll list just a few reviews that speak to Buddy Punch's ease of use and great customer support service. (Click here to explore the full list of reviews.)
As reviewers have noted, Buddy Punch provides team leaders and project managers with the necessary tools to promote team accountability:
"Easy to install. Nice features including the take picture before punching in feature."

Click here to read the full review.
"Cannot say enough about their support. Even if the product was not as amazing as it is, I would highly recommend Buddy Punch due to the unbelievable support!"

Click here to read the full review.
"The Buddy Punch Customer Service is excellent! Poor service is one of the main reasons we left our last scheduling and payroll reporting software."

Click here to read the full review.
"It's not intimidating to use and is easy to navigate."

Click here to read the full review.
Try Buddy Punch for Free
If you feel that Buddy Punch might be the right fit for your business, sign up for a free trial. You can also book a one-on-one demo, or view a pre-recorded demo video.
2. Timely
If simple and user-friendly is what you need in a time tracking tool, Timely might be the answer for you. With its easy interface and straightforward design, anyone can use it with no previous training needed. Not to mention, project managers will find several advantages that come along with using Timely. One such perk would be greater oversight of employees' work hours.
At the time of writing, Timely has a total of 208 reviews on Capterra, with an average of 4.7 out of 5 stars. Timely is loaded with a broad range of high-impact features:
"As a business owner, it is fantastic to get accurate and 'timely' submitted timesheets from staff each and every week. For the user, once you find your preferred method of capture, it is a breeze from there in."

Click here to read the full review.
3. Insightful
Having crucial data about your team's performance is key to being an effective manager. Insightful provides this information in a digestible form that allows you to identify attendance and performance issues with ease. After understanding how time is spent within your lawn care business, you can then begin brainstorming ways to increase employee productivity.
At the time of writing, Insightful has a total of 74 reviews on Capterra, with an average of 4.7 out of 5 stars. Insightful lives up to its name by offering several useful features:
"Overall experience was really very good. Software works like it should. It helped us improve productivity a lot. And the support from the company was also quite prompt and good."

Click here to read the full review.
4. When I Work
When I Work is an employee management platform that facilitates better communication between team members and allows you to understand how your employees operate. It does this by tracking employee time and giving everyone a clear view of the work schedule. No matter how large or small your business is, When I Work can help you keep track of your employees.
At the time of writing, When I Work has a total of 979 reviews on Capterra, with an average of 4.5 out of 5 stars. When I Work comes with a range of useful functionalities:
"I've been using this software for 5 years, first as an employee then as an employer. Ease of use for both parties is fantastic and it's well worth paying for to save the time. When I change places of business, if I have a choice, I will choose When I Work again and again."

Click here to read the full review.
5. TimeCamp
If you're a manager looking to increase your team's productivity, TimeCamp is the right tool for you. TimeCamp automatically records time and activity levels, so you can identify which employees are productive and where more support might be needed. You can also create schedules and monitor progress – everything you need to lead a successful team.
At the time of writing, TimeCamp has a total of 568 reviews on Capterra, with an average of 4.7 out of 5 stars. TimeCamp comes packed with a range of useful features:
"It's the automatic time tracking that I like the best. Finding the crucial phrases that will correctly monitor time took some time, but now that I've got it functioning it's fantastic. Compared to rivals, TimeCamp's high bandwidth is the second most popular aspect of the service."

Click here to read the full review.
Try Buddy Punch for Free
If you feel that Buddy Punch could be the right fit for your business, sign up for a free trial. You can also book a one-on-one demo, or view a pre-recorded demo video.
You May Also Like…