Team Scheduling Tool (3 Options)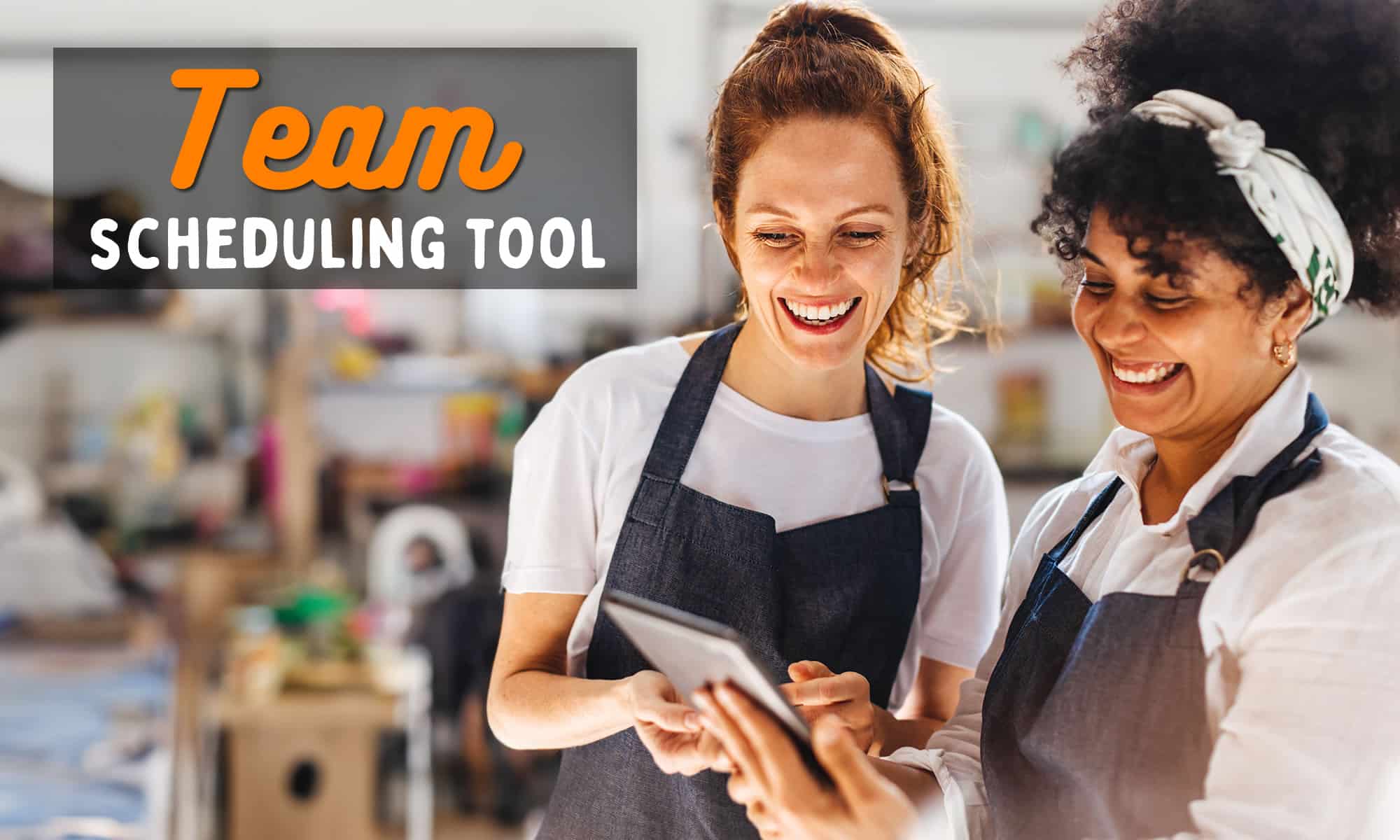 The best employee and team scheduling tools have become indispensable assets for businesses aiming to optimize workforce management and shift planning.
Frustrated with the time-consuming process of manually creating spreadsheets for employee shifts?
Struggling to coordinate shift swapping and manage open shifts efficiently?
Seeking a user-friendly employee scheduling app that supports both Android and iOS mobile devices?
Looking for a scheduling solution that integrates seamlessly with tools like Google Calendar and QuickBooks?
Needing a cost-effective option, possibly a free employee scheduling tool with robust functionality?
If you nodded in agreement to any of these questions, you're in the right place.
Whether you're managing a small café, a bustling retail store, or a healthcare facility, crafting balanced and efficient work schedules is a complex task.
In this article, we'll delve into three options for employee scheduling software, each with unique features to cater to your business needs.
From auto-scheduling features and drag-and-drop functionality to real-time notifications and time tracking integrations, I've seen it all.
This article is tailored to small businesses and team leaders looking to streamline their scheduling process, reduce labor costs, and enhance team communication.
Team Scheduling Tool
1. Buddy Punch
Buddy Punch is a cutting-edge, cloud-based employee management system tailored for businesses to revolutionize the way they monitor employee time, attendance, and overall productivity.
Unlike traditional time tracking software, this platform extends its functionalities to cover a wider range of staff scheduling needs.
Real-Time Notifications
Receive timely updates via the mobile app, ensuring you're always in the loop, regardless of your organization's size.
Advanced Clock-In Security
Through QR codes and facial recognition, Buddy Punch minimizes timesheet discrepancies and ensures genuine employee time reporting.
Comprehensive Dashboard
The intuitive dashboard displays attendance trends, allowing managers to swiftly spot and resolve any scheduling conflicts.
Geolocation Capabilities
With geofencing and GPS tracking, the software ensures precision in location-based attendance, making staffing more efficient.
Why Buddy Punch Stands Out:
Streamlined Administration: Automate essential operations like report generation, shift reminders, and drop shifts. This not only reduces human errors but also optimizes the scheduling process.
Accurate Timesheets: Team members can utilize QR codes and facial recognition to guarantee truthful logging of hours.
Strategic Planning Tools: Using schedule templates and forecasting tools, anticipate employee availability and plan ahead effectively.
For those interested in pricing, Buddy Punch offers flexible options, including an initial free plan.
With Buddy Punch, say "goodbye" to outdated time tracking tools and embrace a holistic shift management approach.
Learn more about Buddy Punch through our Knowledge Base and book a personalized one-on-one demo with us now.
Buddy Punch Is The Best Team Scheduling Solution
When it comes to finding an effective employee scheduling system, look no further than Buddy Punch.
Here are some other key features:
Buddy Punch's Online Reviews
Have you seen Buddy Punch's user reviews? As of the writing date, Buddy Punch has 4.8 out of 5 stars and 905 reviews on Capterra.
Below, we'll list just a few reviews that speak to Buddy Punch's ease of use and great customer support service. (Click here to explore the full list of reviews.)
As reviewers have noted, Buddy Punch provides team leaders and project managers with the necessary tools to streamline timekeeping and monitor labor costs:
"Cannot say enough about their support. Even if the product was not as amazing as it is, I would highly recommend Buddy Punch due to the unbelievable support!"
Click here to read the full review.
"Buddy Punch is easy to use and even easier to understand as a user. Time track makes sense, and edits are made easy to submit."
Click here to read the full review.
"Buddy Punch is easy to use. Operations located in Miami, FL and our accounting team in CA. Enjoy the fact that HR in CA can easily log on to account and retrieve total hours worked. In addition, employees like to see vacation hours available and submit time off. Also, a plus downloading total hours at end of week to Excel."
Click here to read the full review.
"The ease of this software helps me post schedules quickly. I have three businesses and staff that float between all. The color coding system helps me see what employee or department needs attention."
Click here to read the full review.
Try Buddy Punch for Free
If you feel that Buddy Punch might be the right fit for your business, sign up for a free trial. You can also book a one-on-one demo, or view a pre-recorded demo video.
2. Timely
Timely can provide teams with many unique features and benefits:
Maximizes calendar availability through online bookings.
Delivers digital consultations with customizable forms.
Reduces no-shows by collecting deposits via TimelyPay.
Promotes client growth and retention through automated marketing tools.
Manages retail and professional stock efficiently.
Organizes staff with dashboards, timesheets, and automated appointment updates​.
At the time of writing, Timely has a total of 212 reviews on Capterra, with an average of 4.7 out of 5 stars. Timely is loaded with a broad range of high-impact features:
"So far Timely has been a huge part of the salon's success. The software has a ton of bells and whistles your business won't be able to live without, once you've ever tried it out."
Click here to read the full review.
3. Hubstaff
Much like Timely, Hubstaff is a time tracking solution that comes with a range of unique features and benefits:
Tracks work hours across multiple devices for accurate timesheets.
Location-based job tracking with geofencing feature.
Offers efficiency-boosting tools such as widgets and reminders.
Provides real-time custom reports for remote or in-office teams.
Facilitates easy scheduling, shift, and time-off request management.
Manages project costs including hours, pay rates, and forecasts tracking​.
As of the writing date, Hubstaff has 4.6 out of 5 stars and 1,431 reviews on Capterra. Hubstaff offers a range of functionalities, some of which include:
"The software is user-friendly which makes it easy to track time, monitor team's productivity and manage tasks efficiently. The time tracking feature is very accurate that allowing me to monitor the hours spent on different projects and tasks."
Click here to read the full review.
Try Buddy Punch for Free
If you feel that Buddy Punch could be the right fit for your business, sign up for a free trial. You can also book a one-on-one demo, or view a pre-recorded demo video.
You May Also Like…