Time Tracking App For Employees (3 Solutions)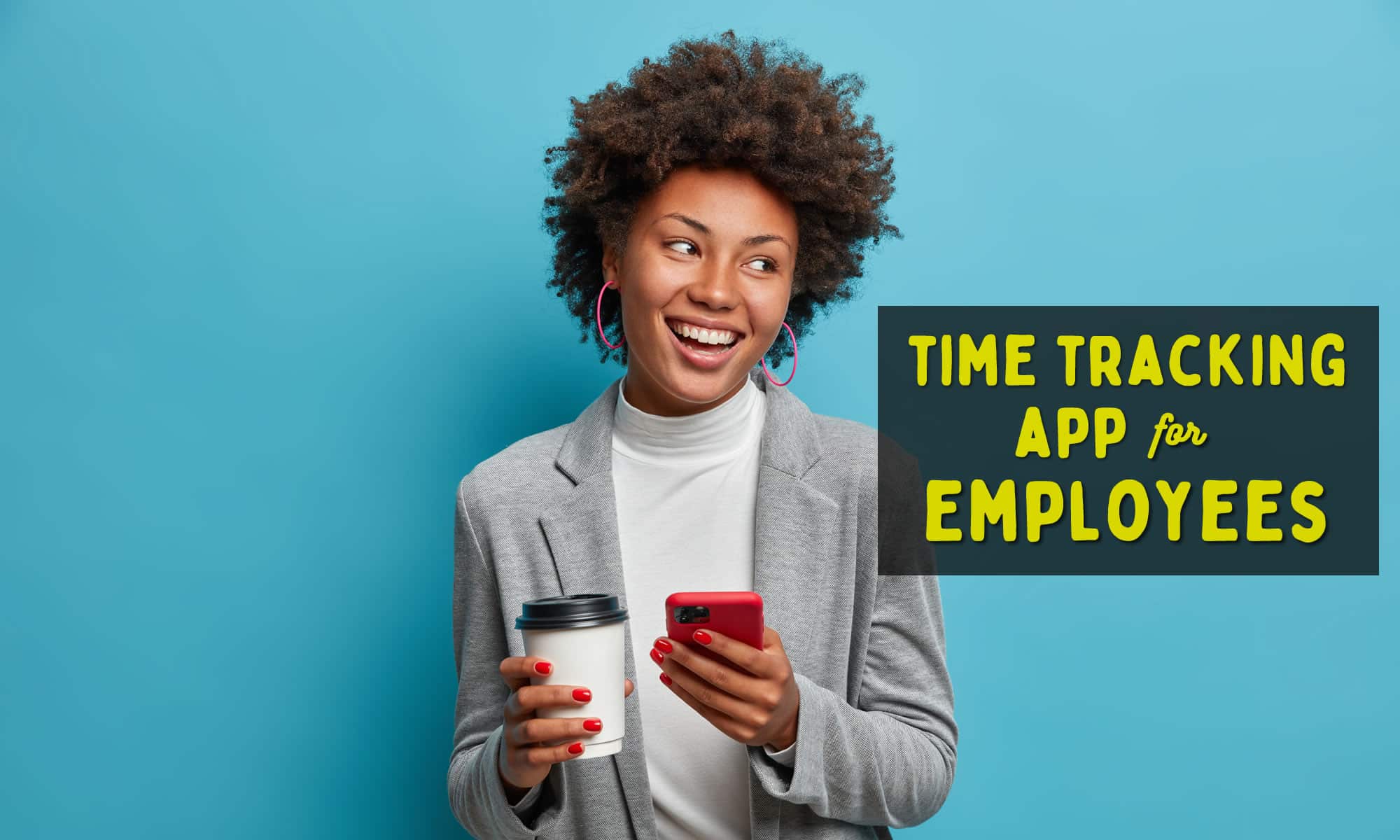 Trying to find the best time tracking app for employees?
Time is money, and as a business owner or manager, you've likely found yourself asking, "How can I create a system to manage work time effectively for my team?"
If you've been on the hunt for an ideal time tracking tool for your employees, especially one that seamlessly integrates with mobile devices like Android and iOS, then you're in the right place.
Struggling with inaccurate time entries from employees and freelancers?
Tired of using a standard time clock app that isn't customizable?
Need a management tool that offers detailed reports on project progress?
Searching for an employee time tracking app with a free plan for your small business?
With years of expertise in project management tools and mobile app reviews, we've extensively tested the pros and cons of various platforms.
From TimeCamp, Toggl Track, to Clockify, and lesser-known gems, we've seen it all.
We even dove into how these apps integrate with other software, be it accounting software like QuickBooks Time or project tools like Trello.
This article is for:
Small businesses seeking simple time solutions
Business owners keen on employee monitoring, both on-site and remotely
Companies needing to track project timelines, be it through a mobile time approach or desktop app
Dive in as we unpack three top-notch employee time tracking app solutions, keeping in mind features like unlimited projects, compatibility with Chrome, and export options to CSV.
Engage with our detailed comparisons and find the best fit for your unique needs. Let's make every second count!
Time Tracking App For Employees
1. Buddy Punch
Buddy Punch stands out as a business-centric time tracking solution with competitive pricing, meticulously designed to monitor employee hours, attendance, time off, and overall productivity.
This time tracking solution is available for team members on Windows and Mac. It also comes with a mobile application for time tracking, that is available on iOS and Android.
Here's what makes Buddy Punch special:
Immediate notifications for real-time updates.
Advanced facial recognition using QR codes for added security.
User-centric dashboard for easy navigation.
Geofencing meets GPS tracking for precise location monitoring.
Quickly Assess Employee Attendance
Buddy Punch's intuitive dashboard allows for swift and comprehensive insights into employee attendance. This makes it hassle-free to identify potential discrepancies or attendance issues.
Streamline Your Time Tracking
Experience automation at its best. From auto-generating reports to sending out notifications, Buddy Punch is all about efficiency. This not only conserves valuable time but significantly reduces operational costs.
Authentic Time Entries, Every Time
Worried about timesheet fraud? The combination of QR codes and facial recognition ensures accurate timesheets, guaranteeing employees are paid for their genuine work hours.
Interested in exploring more? Delve into our "Knowledge Base" for detailed insights into leveraging Buddy Punch's potential.
Customize our system to resonate with your business's specific needs. For queries, our support team is just a click away.
Also, consider booking a personalized one-on-one demo to witness Buddy Punch in action.
Here are some of the most popular features offered by this user-friendly platform:
Buddy Punch's Online Reviews
Have you seen Buddy Punch's user reviews? As of the writing date, Buddy Punch has 4.8 out of 5 stars and 892 reviews on Capterra.
Below, we'll list just a few reviews that speak to Buddy Punch's ease of use and great customer support service. (Click here to explore the full list of reviews.)
As reviewers have noted, Buddy Punch provides team leaders and project managers with the necessary tools to streamline timekeeping and monitor labor costs:
"The ease of this software helps me post schedules quickly. I have three businesses and staff that float between all. The color coding system helps me see what employee or department needs attention."
Click here to read the full review.
"Cannot say enough about their support. Even if the product was not as amazing as it is, I would highly recommend Buddy Punch due to the unbelievable support!"
Click here to read the full review.
"It's easy to clock in or clock out. The timesheet to keep track of your hours."
Click here to read the full review.
"Buddy Punch is easy to use and even easier to understand as a user. Time track makes sense, and edits are made easy to submit."
Click here to read the full review.
Try Buddy Punch for Free
If you feel that Buddy Punch might be the right fit for your business, sign up for a free trial. You can also book a one-on-one demo, or view a pre-recorded demo video.
2. Timely
Timely is more than just a time tracker; it's an integration powerhouse.
With its automated time tracking features, it boasts a plethora of application integrations, making it an asset to any tech stack.
The effectiveness of Timely lies in its effortless integration capabilities.
Take, for instance, its compatibility with payroll systems.
By linking Timely, timesheet processing becomes a breeze, paving the way for unparalleled efficiency and convenience.
At the time of writing, Timely has a total of 212 reviews on Capterra, with an average of 4.7 out of 5 stars. Timely is loaded with a broad range of high-impact features:
"The best thing about Timely is that it lets you focus on your work first, time capture second. Traditionally within an organisation with time sheets you need to constantly keep on top of your time entries or it will snowball into a big mess by the end of the week. Timely allows you to just get on with things and perhaps at the end of the week, you just approve the timesheet pre-filled for you."
Click here to read the full review.
3. Hubstaff
Hubstaff stands out in the digital time clock arena, offering tailored solutions for both up-and-coming startups and seasoned enterprises that need to seamlessly collect employee timesheets.
Whether spearheading a fledgling team or orchestrating vast projects in a corporate behemoth, Hubstaff has your back.
Equipped with an extensive range of online time tracking and reporting tools, it promises to streamline and optimize your internal workflows, ensuring your business runs like a well-oiled machine.
As of the writing date, Hubstaff has 4.6 out of 5 stars and 1,429 reviews on Capterra. Hubstaff offers a range of functionalities, some of which include:

"Hubstaff is an exceptional workforce management solution that enhance our team management processes and take team's productivity to new heights."
Click here to read the full review.
Try Buddy Punch for Free
If you feel that Buddy Punch could be the right fit for your business, sign up for a free trial. You can also book a one-on-one demo, or view a pre-recorded demo video.
You May Also Like…