Online Time Clock for Car Wash Business (In-Depth Post)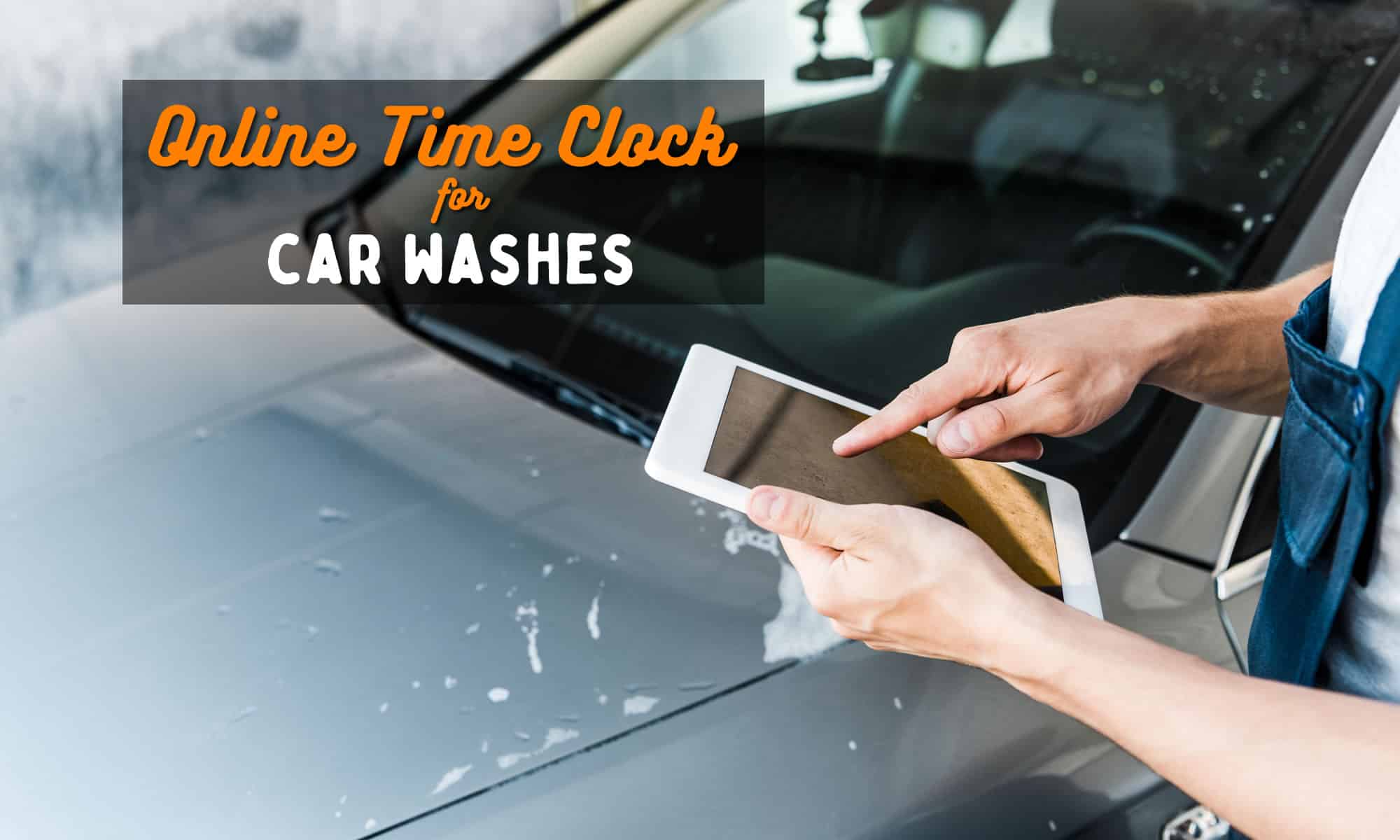 Working at a car wash may seem deceptively simple depending on the level of automation deployed, but between guiding in cars, supervising clients, and monitoring machinery, there are plenty of tasks that can fall to the wayside if your employees don't remain focused. One way to help ensure that this doesn't happen at your car wash is to make use of an employee time clock to guide your team's productivity.
In this post, we're going to list our top 7 options of time tracking software for car washes, ranked by their features offered, user reviews, and ease of use for anyone (regardless of device or experience managing time clock software).
Top 7 Online Time Clock for Car Wash Business Options
Back in 2013, we found a nice equilibrium with our business. Using manual methods of time tracking (such as timesheets) seemed to work fine, so we spent very little effort testing out the different time clock systems that we would occasionally hear about. That is, until we began to look into expanding, and had to take a close look at how our operations were running to see about optimization.
That's when we realized just how much time and money we were losing to improper time management. Time theft, early clock-ins, and especially running data through payroll processing – there were too many ways our business was suffering. So, we decided to look into adopting a scheduling software into our process to help manage our team members.
And when we didn't find one we liked, we set out to create it.
Fast forward to today, with Buddy Punch offering business owners features such as Geofencing, Drag & Drop Scheduling, Job Codes, Notifications, PTO Management, Customizable Reports, Punch Rounding, and Payroll Integrations.
Next, we're going to explore each of these features to see how they can positively impact your business.
Note: If you'd rather get a hands-on feel for Buddy Punch, you can activate a 14-day free trial here.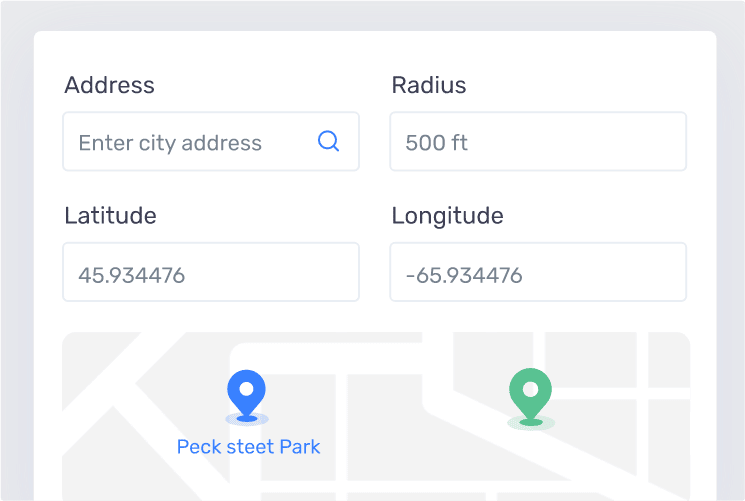 Both the Geofencing feature and Buddy Punch's GPS location tracking are more useful if you're managing multiple car washes at different locations. With the Geofencing feature, you can create a radius on an interactive map (called a Geofence) where, if a team member tries to clock in from anywhere outside that radius, they'll be denied. This allows business owners to exert control over employee locations.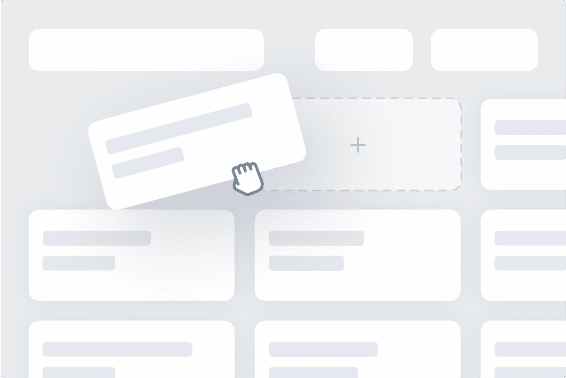 Buddy Punch makes shift management easy. You can create a shift by simply clicking on an empty cell, then drag and drop it where needed or click on it to edit it. Additionally, once you publish the shifts, all employees that are scheduled will be automatically notified.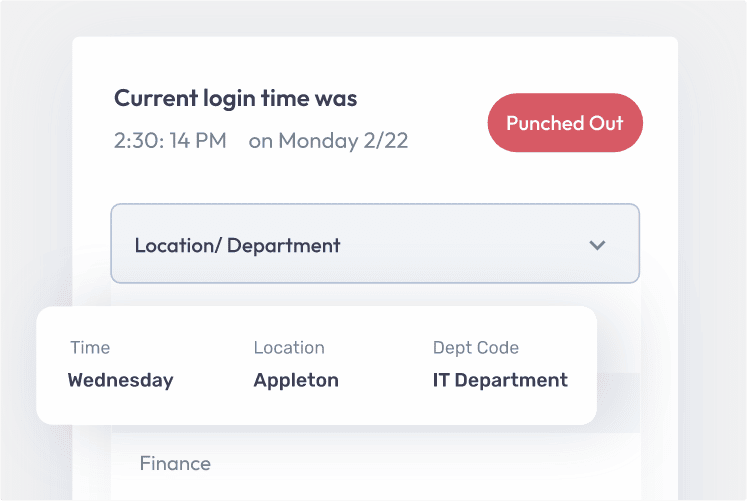 The Job Codes feature, also known as department codes, helps you get to the bottom of your labor costs. With this, whenever your car wash employees clock in they'll be able to sign into a particular job code to denote the task they're working on. They can easily swap between different job codes throughout their shift, and when you check their timecard, you'll see the complete breakdown of all the time they spent on jobs.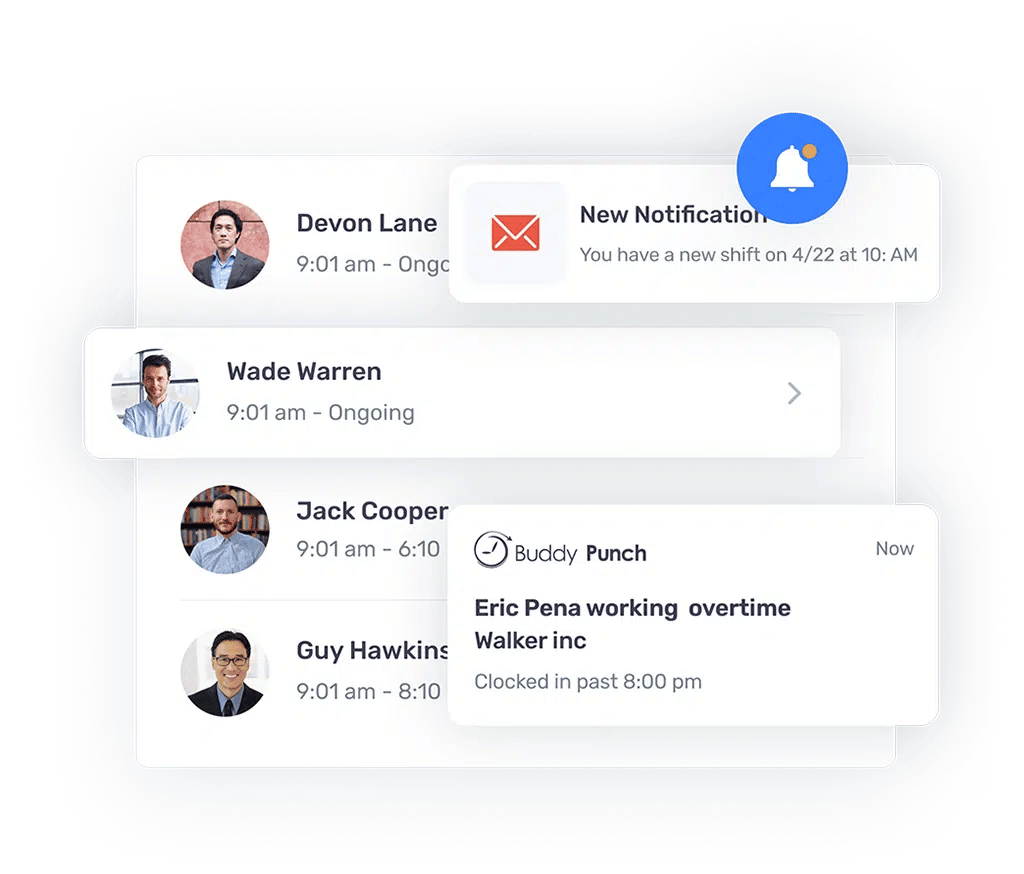 Buddy Punch has numerous built-in email and mobile device notifications to help your car wash employees focus on their tasks, remaining secure in the knowledge that if something needs their attention, they'll be alerted. Notifications sent out include punch change emails, time card approval status changes, clock in and out, and more. You can enable or disable any of these at will.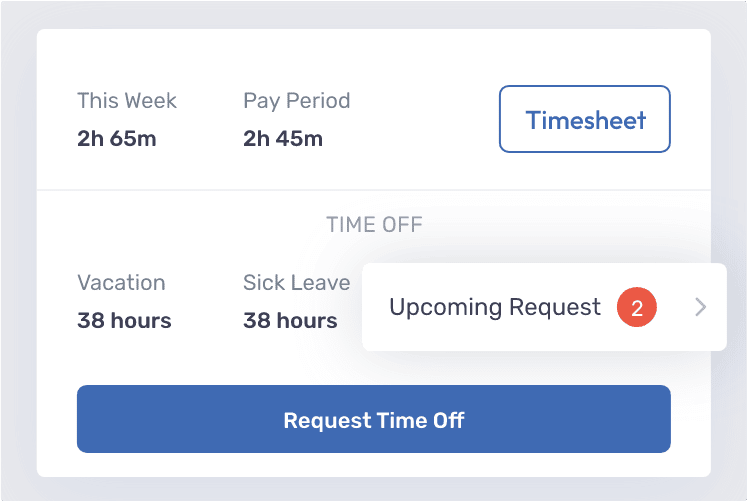 Buddy Punch's PTO Management lets you create custom PTO types in addition to making use of the more common type of paid leave (sick, vacation, etc.). But it also takes it a step further, by enabling a self-service approach to PTO. With this active, your employees will be automatically approved for any time off they request, rather than requiring you to break away from what you're focusing on to approve them yourself.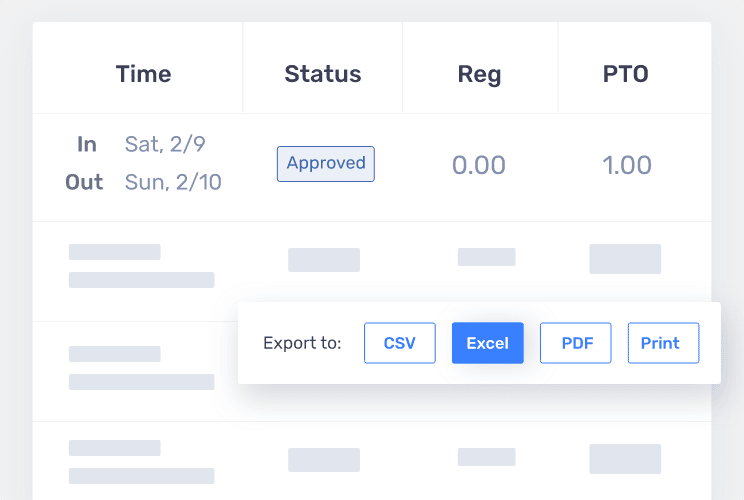 Buddy Punch offers several different customizable reports that can be generated at will to meet the needs of your business – and these can be exported into Excel or PDF formats at will. Some of these include Payroll exports, Hours Summaries, Daily Hours, and more.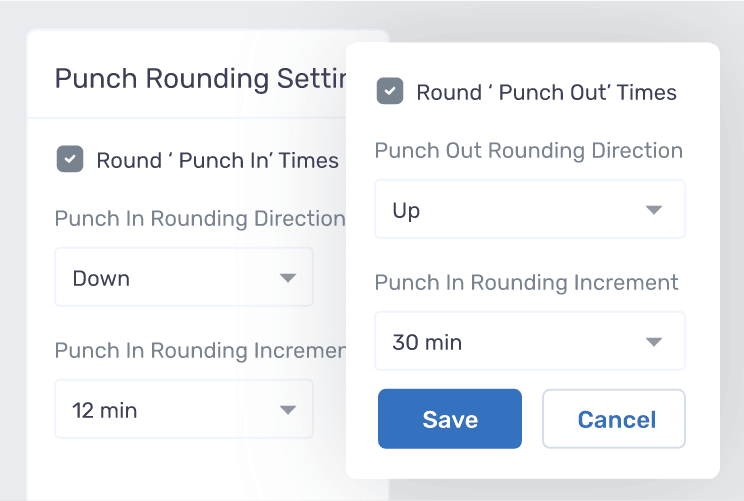 Have issues with the way your team members clock in to work? You can set up the Punch Rounding feature to automatically round punches up, down, or to the nearest interval (anywhere from 2 to 30 minutes). This feature is particularly useful if you set up Buddy Punch in your car washes office as a kiosk for employees to clock into as they show up to work.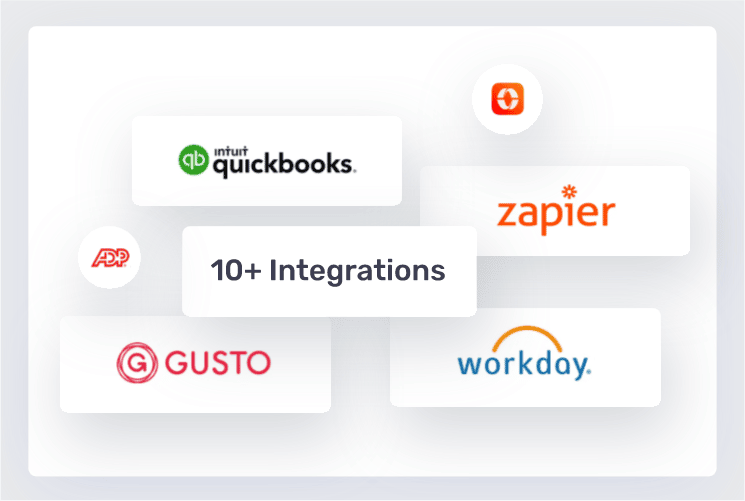 Buddy Punch integrates directly with some of the most powerful and popular payroll systems on the market, names like QuickBooks, Zapier, ADP, and more (click here to view the full list). This feature makes it easy for you to handle invoicing, billing, and payroll for your entire car war team.

Buddy Punch Brings More to Car Wash Owners
There's a lot more to love when it comes to Buddy Punch's features, such as:
There are also out-of-app benefits to consider when you work with Buddy Punch:
In addition to all these benefits, Buddy Punch was designed to be as versatile and user-friendly as possible, and works across any device with an internet connection, including smartphones (iOS or Android), Tablets, or Desktops. You can book a one-on-one personalized demo here.
Buddy Punch's Online Reviews
As of the writing date, Buddy Punch has 4.8 out of 5 stars and 724 reviews on Capterra.

Below, we'll list just a few reviews that speak to Buddy Punch's impact on business management. (Click here to view the full Capterra list of reviews.)
"Excellent! The product works well on iPads and PCs. It seems to be very low maintenance and the staff are great to work with when I have questions."

Click here to read the full review.
"This program does exactly what i want it do. I needed a simple time keeping app where i could customize things to suit each employee and I found it. They haven't had any issues minus forgetting to clock in or out but those are easy fixes. If i have any questions i just use the messaging center and someone is always quick to respond"

Click here to read the full review.
"It has a very simple interface, easy to punch in and out as well as check timecards. I think both the desktop version and the smartphone version were well-designed. It doesn't try to do too much and make things complicated, since the main purpose is just to clock in and out, and it efficiently allows the user to do exactly that."

Click here to read the full review.
"Very easy for employees and administrators alike to track time and edit if necessary. Provides accountability for our employees with the location settings such as GPS/Geofence. Provides a variety of reports that are helpful. Provides our employees with mobility–we can send them to any job site, and they have the ability to punch in/out."

Click here to read the full review.
As these reviewers made clear, Buddy Punch is easy to use and comes with a very attentive customer support team.
Try Buddy Punch for Free
If you feel that Buddy Punch might be the right employee hour tracker for your car wash, sign up for a free trial. You can also book a one-on-one demo, or view a pre-recorded demo video.
The Coast App was designed to help business owners keep their team organized all in one app, and it achieves this through features such as:
As of this post's writing, Coast has a rating of 4.5 out of 5, based on 47 reviews (see here on Capterra).
"We are able to connect our whole team in multiple warehouses and keep all our project/tasks in a space that everyone has access to. This has changed how we work as a company."

(Click here to read the full review.)
Hubstaff offers car wash owners various functions including:
As of this post's writing date, Hubstaff has 4.6 out of 5 stars and 1289 reviews on Capterra.
"Hubstaff gives different levels of control that can be passed down through the command chain, allowing The Boss to have the total domination he needs to feel like The Boss while enabling middle management to fiddle usefully with things and retain enough control over their team's calendars and settings to not make them feel emasculated and vestigal. Even the rank-and-file employees themselves can be given a decent amount of control — or not, if that's how you like it."

Click here to read the full review.
OnTheClock is a time tracking software that specifically caters towards small businesses with features including (but not limited to):
As of this post's writing date, OnTheClock has 4.7 out of 5 stars and 516 reviews on Capterra.
"I switched to this software about a year ago for many reasons. First there were some integrations with QuickBooks to help us make our payroll process more efficient. I love that we can create "jobs" for employees; it's really helped us to see how we're going with staffing. I also LOVE their customer service! Anytime I've ever had a question or needed help, they do so right away!"

Click here to read the full review.
Some of its key features include:
At the time of this post's writing, TimeCamp has a total of 562 reviews on Capterra with an average of 4.7 out of 5 stars.
"TimeCamp is very good software and I find the window title tracking as a good tradeoff for tracking everything I and my employees do without getting too invasive. It is especially useful since much of the work I do is hourly under contract, so if I switch tasks and forget to change my tracker, I can always adjust and reconstruct later based on window tracking."

Click here to read the full review.
Clockify is a very popular time tracking software, largely in part because of its forgiving free plan (though many of its more powerful features are locked behind a paid option). Some of its key time management features include:
This tool is great for tracking both remote and onsite team members. At the time of writing, Clockify has a total of 4279 reviews on Capterra with an average of 4.7 out of 5 stars.
"I have been very satisfied with Clockify. It has made it really easy for me to keep track of hours for several years and I have told several other people about it and they have been happy with their own usage as well."

Click here to read the full review.
At the time of writing, timeClick has a total of 439 reviews on Capterra (see here), with an average of 4.7 out of 5 stars. Some of its key features include:
Like Buddy Punch, you can try out TimeClick for 14 days free, no credit card required.
"TimeClick is super easy to setup, is very intuitive, and understandable. It's quick to set up, too. It has a lot of custom features you can setup for complex time tracking situations, but works well with our basic time tracking situation, too. Their customer service is AMAZING! Quick, on point, real people."

Click here to read the full review.
Choosing The Best Online Time Clock for Your Car Wash
Even though we've managed to narrow down the options of potential time clocks to the ones we personally feel are the strongest, there is no one-size-fits-all answer to this question. If you want to optimize how your car wash runs, you're going to have to make a decision when it comes to figuring out which tool will best fit your style.
Luckily, looking closely at the functions included can help. For example, if you want to be able to survey your team to hear their insights on what could be improved, you might like OnTheClock. If you don't want to deal with paying a subscription, you might like TimeClick.
Otherwise, if all you're seeking out is a versatile time clock software for car washes that lets you enable or disable features at will, is easy for anyone to use, and comes with a helpful and responsive customer support team, then you really can't go wrong with Buddy Punch.
Try Buddy Punch for Free
If you feel that Buddy Punch could be the right fit for your car wash, sign up for a 14-day free trial. You can also book a one-on-one demo, or view a pre-recorded demo video.
You May Also Like…