Online Time Clock for Banking Employees: 6 Strong Software Options (In-Depth Post)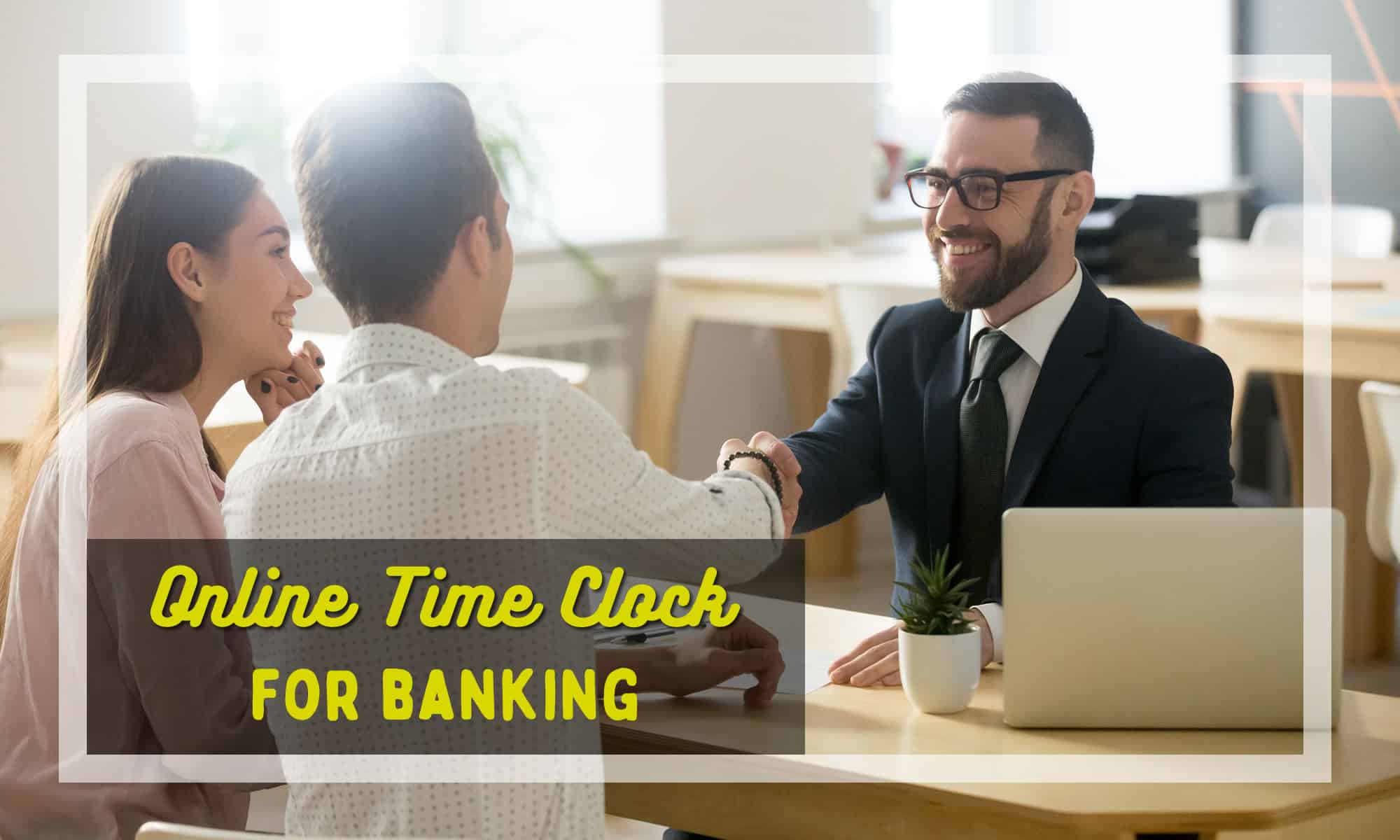 Time is money. Ironically, it seems that some businesses in the banking industry are either unaware of the truth in this saying or undervalue how much of an impact the revelation will have on their profits. Making use of time tracking software in banking allows business owners to ensure that bank tellers are seeing as many clients as possible, loan processors are effectively approving or denying as many applications as they can manage, and bankers are making the most of their time on the clock. In other words, time tracking encourages your staff members to be more conscious with how they spend their time at work.
That said, there is a potential downside. Choosing the "wrong" time clock solution will only impede you if your team members struggle to make use of its tracking features or have difficulty navigating its user interface. On the administrative side, if there's a learning curve or difficulty in using attendance tracking or scheduling features, it might seem as if you'd have been better off sticking to manual methods of timekeeping.
That's why we're writing this post to help bank owners figure out which attendance software might have the most positive impact on their business. By taking into account their features, reviews, and overall design, we've managed to choose our top 5 picks of online time clocks for bankers.
Online Time Clock for Banking Options
Back in 2013, we learned the hard way that manually updating timesheets with employee hours wasn't going to cut it. We were looking at expanding our business and quickly realized that one of things holding back our profitability was the amount of time we spent sifting through data to track hours, ensure accuracy, and later transfer that information over for payroll reporting.
That was when we began our search for a time tracking software to help alleviate our headaches. But the search was ultimately in vain–while looking through many cloud-based and biometric options, we ultimately didn't find one that fit our needs. So, we decided to develop our own.
Buddy Punch was created to serve business owners across a variety of industries with features such as GPS Tracking, Geofencing, Facial Recognition, Punch Rounding, Notifications, PTO Management, Payroll Integrations and more.
Now let's dive into those features to make it clear just how they help bank managers improve their operations.
Note: If you'd rather skip the explanations and try Buddy Punch yourself, you can click here to begin a 14-day free trial.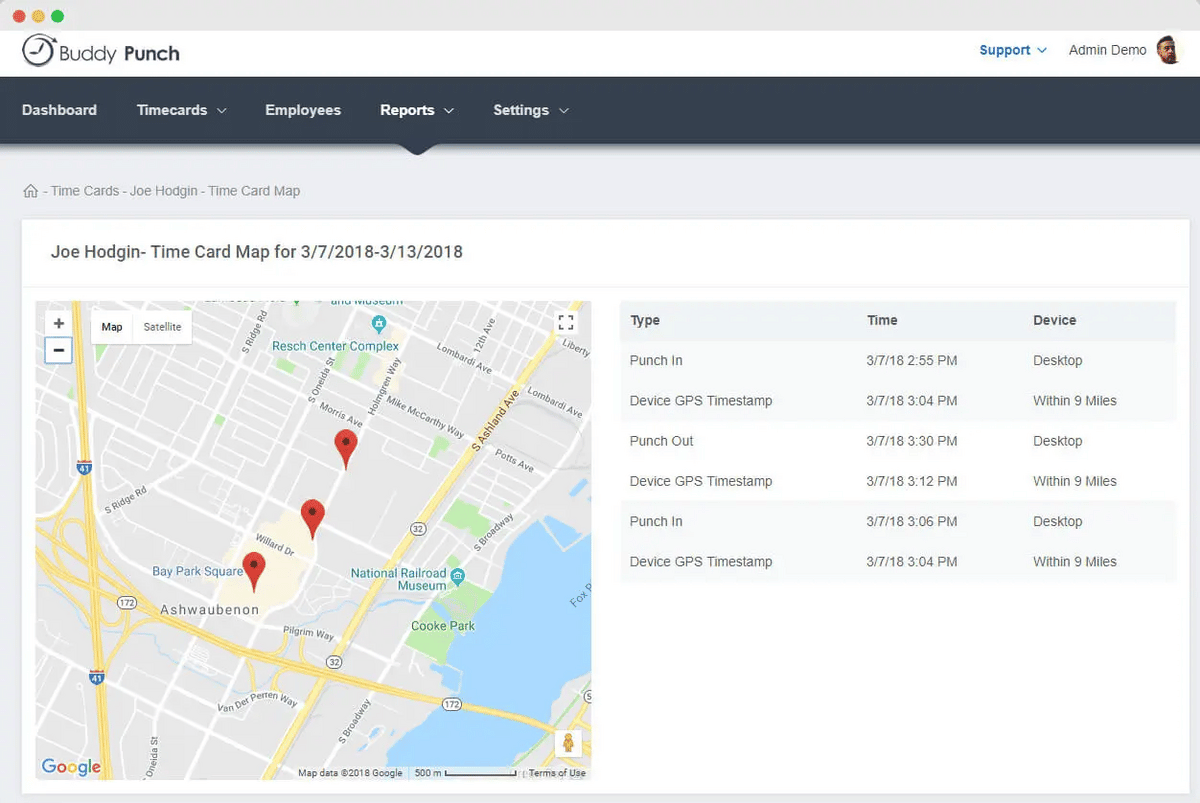 Buddy Punch's GPS Tracking feature allows you to keep track of your employees while they're not onsite. With this, when your employees clock in, their GPS coordinates are captured and placed on an interactive map. You can then visit that map to see where all of your employees are located to ensure they are where they're supposed to be (at different bank sites, working from home, etc.)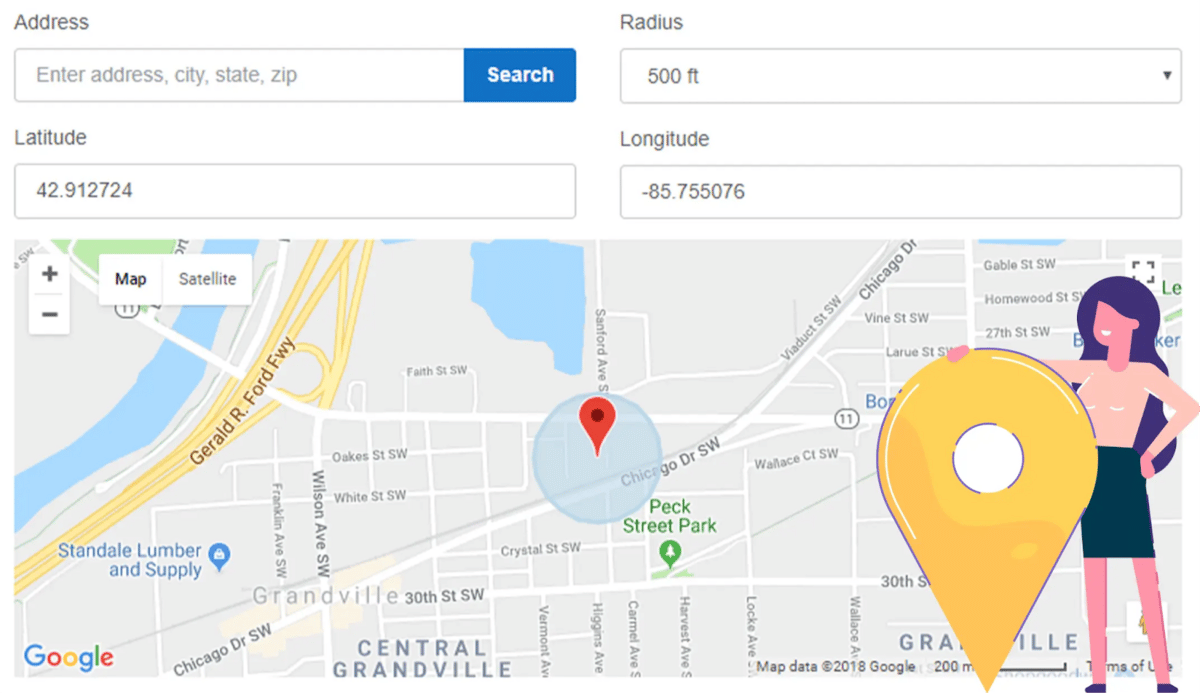 The Geofencing feature is a set-and-forget option that helps you manage employees without having to micromanage them. With this feature, you can create a radius (known as a Geofence) on the map. If any of your employees ever attempt to log time while outside this radius, they'll be denied. Create as many radii as you want and place them anywhere you want.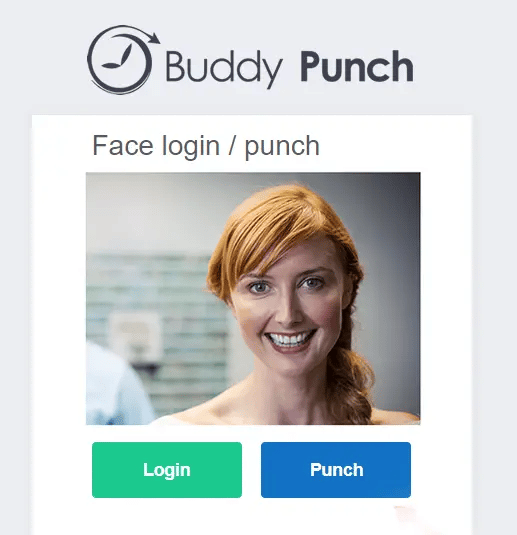 Buddy Punch's Facial Recognition feature helps you completely eliminate the threat of time theft or buddy punching in your business. This feature takes a picture of your employees when they clock in and compares it to the photo of them on file to ensure that the person clocking in is who they claim to be.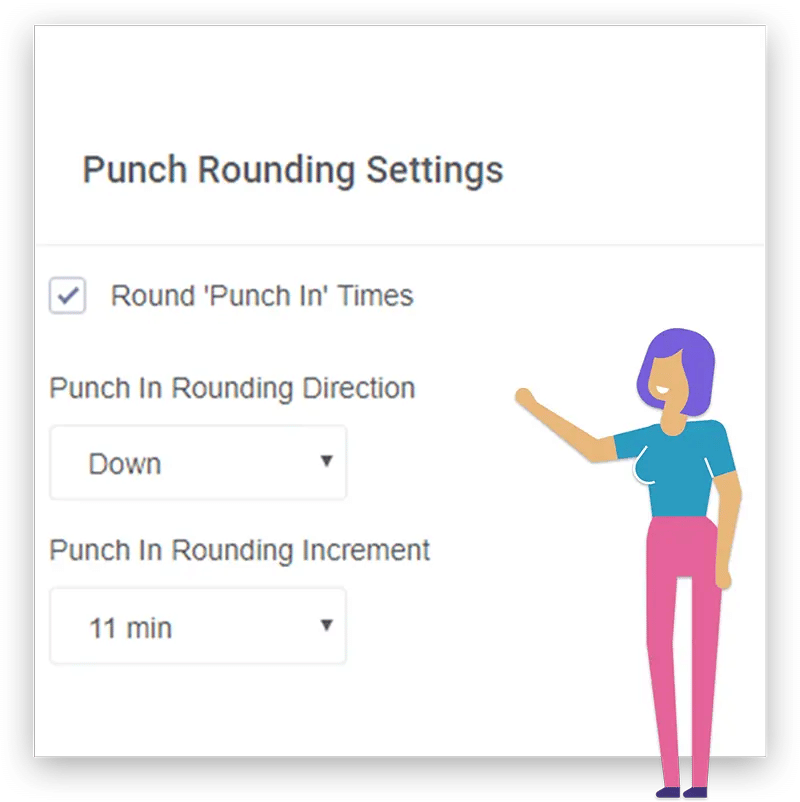 The Punch Rounding feature lets you automatically round punches up, down, or to the nearest predetermined interval that you select, from 2 minutes to 30 minutes. This feature is particularly helpful if you've set up Buddy Punch in your bank as a kiosk.

Buddy Punch has several built-in notification options for staff and administrators alike, keeping everyone up-to-date on things such as Punch change emails, time card approval status changes, PTO changes, email alerts on overtime, and more. With this feature enabled your employees will be better positioned to focus on their work because they'll know that if something important happens, they'll be notified.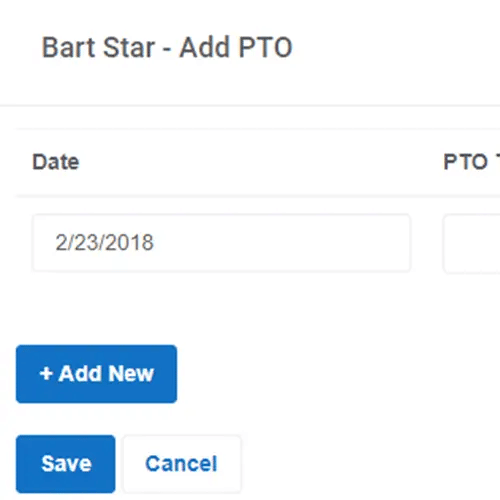 Buddy Punch's Paid Time Off Management completely overhauls a usually tedious process. In addition to having the more common types of paid leave built-in (personal days, sick days, etc.) you can create your own custom types of PTO at will.
But it gets better. If you're looking to automate aspects of workforce management, you have that option here. You can enable a self-service approach to PTO – meaning that instead of time off requests requiring your approval or denial, employees will be automatically approved. This is a great option for team members you trust, and it allows you to spend your time optimizing your business. This also comes with an option for automatically calculating PTO accruals.

Buddy Punch integrates directly with some of the most popular payroll processing software out there, including names such as QuickBooks, ADP, Paychex, and more (click here to view the full list). This makes it simple and easy to handle most of your billing, invoicing, and payments on a regular basis – all things that banks especially want to be on top of.
Buddy Punch Has More Helpful Benefits for Banking
We've only highlighted a select few features that you get when you use Buddy Punch. Consider the use you'd get out of other functions such as:
We also want to point out some of the out-of-app benefits that come with using Buddy Punch:
Our Blog Section is consistently updated with tips and strategies that help improve workforce management.
Our Help Doc Center has useful articles, videos, and FAQs on how to best utilize Buddy Punch for your banking operations.
Our Customer Support Desk is always open, putting you in contact with us via live chat to answer any question or concern you may have.
Buddy Punch works on Desktop and Mobile Devices (iOS or Android), making it a perfect all-in-one tool for business owners. If you want a guided experience on the software, you can book a one-on-one personalized demo here.
Buddy Punch's Online Reviews
As of the writing date, Buddy Punch has 4.8 out of 5 stars and 712 reviews on Capterra.

Below, we'll list just a few client testimonials that speak to Buddy Punch's impact on time management. (Click here to explore the full list of reviews.)
"It has a very simple interface, easy to punch in and out as well as check timecards. I think both the desktop version and the smartphone version were well-designed. It doesn't try to do too much and make things complicated, since the main purpose is just to clock in and out, and it efficiently allows the user to do exactly that."

Click here to read the full review.
"The Customer Support team is super responsive, thorough, and effective. Their support software allows for much quicker response times than you could get on the phone. Their team is knowledgeable about my organization and the way that we use the platform – I have received many helpful suggestions to how we can best leverage the BuddyPunch platform in our sometimes complicated organizational structure."

Click here to read the full review.
"Managers also have the ability to approve PTO prior to it being added to the time sheet. This provides accountability for both the employee and manager. They can also schedule shift work if necessary. In running payroll, since employees will punch in, be able to track their time as well as PTO in one place; this saves me time on my end. I simply run a report at pay period end to access a summary for each employee."

Click here to read the full review.
"We have been using Buddy Punch since 2015. Prior to Buddy Punch we were using an excel spreadsheet for time keeping. We use Buddy Punch as a time clock for daily in/out and breaks. We use the PTO accrual system and PTO tracker. Buddy Punch is easy to use and easy to figure out. Customer service is responsive. The few times I've needed help (very rare) they were super responsive and made sure my problem was completely solved. Staff loves the mobile app."

Click here to read the full review.
As these users noted, Buddy Punch is simple and easy to use, and comes with a responsive customer support team.

Try Buddy Punch for Free
If you feel that Buddy Punch can improve time management for your banking, sign up for a 14-day free trial. You can also view a pre-recorded demo video or book a one-on-one demo.
Sling is a software that differentiates itself from others by offering powerful features even if you stick to the free plan. You can track employees whether or not they're at a job site through features such as:
As of this post's writing, Sling has 112 reviews and 4.6/5 stars on Capterra.
"Sling is an awesome free program that makes company-wide communication a breeze. It's similar to an internal Facebook, with a newsfeed, messaging and contact lists. We were having communication issues between our three restaurants and Sling helped solve the issue tremendously."

(See the full review here.)
Findmyshift is another popular time tracking software that can become a free time clock for business owners working with a tight budget. That said, it does lock some features behind a paid plan. Some of these features include:
At the time of this post's writing, Findmyshift has a rating of 4.6 out of 5 possible stars with 732 reviews on Capterra (see here).
"The scheduling and payroll report have been game changers! Prior to findmyshift I used to have to collect availabilities via email or text, enter it into a spreadsheet and build a schedule from there. Findmyshift has streamline that process. The payroll report makes it easy for HR to do payroll biweekly."

(Click here to read the full review).
Connecteam is a time tracking software that offers various features including:
Connecteam has 4.8 out of 5 stars and 198 reviews on Capterra as of this post's writing date.
"Excellent one time entry scheduling. Scheduling up to 12 months in one go! With either: weekly, daily, 4 weekly. 3 weekly, monthly or quarterly schedules. GPS location clock in and out. Very little usage of data on employee devices! Easy export to Excel for payroll management.

Click here to read the full review.
When I Work is one of the most popular timekeeping apps on the market. Some of its features include:
At the time of this post's writing, When I Work has a total of 955 reviews on Capterra (see here), with an average of 4.5 out of 5 stars.
"I've been using this software for 5 years, first as an employee then as an employer. Ease of use for both parties is fantastic and it's well worth paying for to save the time. When I change places of business, if I have a choice, I will choose When I Work again and again."

Click here to read the full review.
Choosing The Best Online Time Clock for Banking
Now that we've narrowed down and highlighted some of the best time tracking software for the banking industry, there's still some selection you'll have to do to figure out which one will work best for you and your team members specifically. Luckily, taking a close look at the features offered can be a big help in this regard.
For example, if you manage multiple banks, you might like that Sling lets you manage multiple work locations. If you're on a tight budget and don't mind restricted features, you might be partial to Findmyshift.
Otherwise, if what you're looking for is to get the most out of your money, with a tool that's easy to use, has a comprehensive set of features, and a helpful customer support team to accompany it, then you really can't go wrong with Buddy Punch.

Try Buddy Punch for Free
Sign up for a 14-day trial to see how Buddy Punch's timekeeping might help out your banking. Alternatively, you can view a pre-recorded demo video or book a one-on-one demo with our team.

You May Also Like…