Is There a Time Clock App That's Perfect? 7 Options to Optimize Your Team Management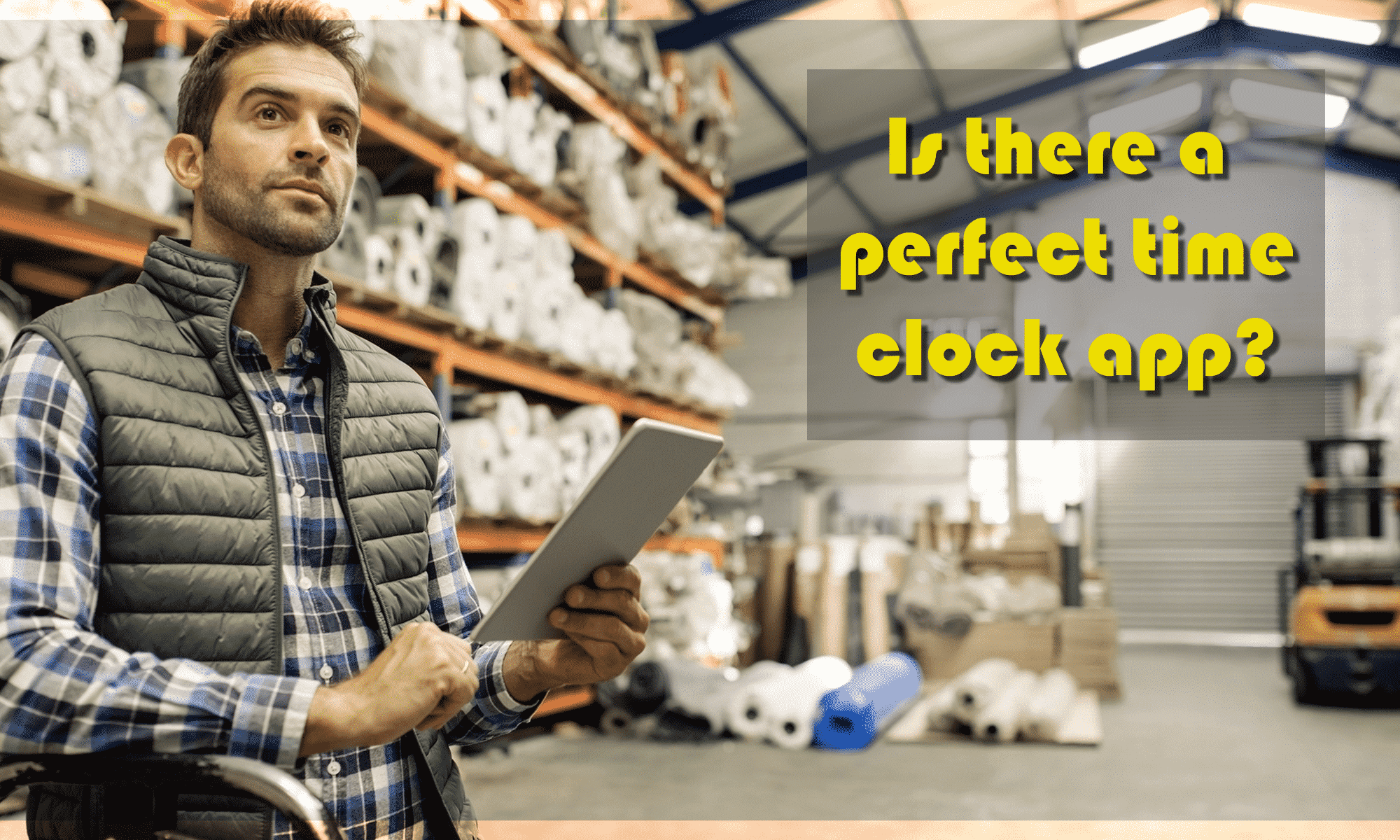 Is there a time clock app that is perfect? In the age of Work from Home, the Great Resignation, and changing industry practices as a result of the pandemic – manual time tracking is dead. The reasons are simple: it's much too hard to keep track of employees when they're not in the office, excel spreadsheets won't tell you if someone is lying, exaggerating, or committing time theft, and now more than ever businesses are focused on reducing job costs and saving time.
Luckily, there is a simple and easy remedy to all of these issues, finding a high-quality employee time clock app that fits your business. Consider benefits such as:
1. Optimizing Your Employee Hours
Time clock software helps ensure that your team members are where and when they're supposed to be. For some of these apps, you can enable permissions to ensure that employees can only clock in at authorized locations, or you can even control during what time period they're able to clock in.
Also, there are immediate psychological benefits to using a time clock system before you even begin to activate tracking features. Simply knowing that you could be monitoring them closely will cause your team members to take their time on the clock more seriously.
2. Monitoring Team Members at Remote Locations
Most time clock software accounts for modern sensibilities. Even if your team members are working at remote job sites, or if you've fully embraced work from home as a company policy, many time clock apps work across multiple devices (Windows PCs, Macs, iPhones, Apple Androids, etc.). If they're web-based, you can use them on any device that has an internet connection. If they're web-based AND app-based, you can download them on iOS or Android from the official stores.
This means that employers no longer have to worry about what their employees are doing on their own devices. Less time stressing, more time focusing on optimizing other aspects of your operations.
3. Breaking Down Communication Barriers
Even with free time clock apps, there are often built-in features such as notifications, alerts, or email that enable team members to communicate quickly and effectively with their managers. This means you can save time keeping employees up to date on new changes to their schedules or respond quickly when they send in a paid time off request.
There's also a level of trust that can be established through time clock apps. If you're relying on manual spreadsheets, you may come to believe that employees are embellishing. However, the reverse is also true. Employees may come to suspect that time is being shaved off their schedule to improve profitability.
Time Clock Apps make it fully transparent for both sides, so there's no need for suspicion in any case.
4. Streamline Payroll
At the end of the pay period, making sure that everyone gets paid what they're owed can be a tedious process, especially if you're making manual calculations based on excel spreadsheets. With time clock apps, you get the benefit of being able to automate the worst of the process.
With integrations with many popular software (ADP, QuickBooks, and Zapier are just a few of the most common names across industries), the payroll process is ridiculously simple for business owners who make use of time clock apps.
There are more key benefits than these for a business owner swapping to time tracking via software. Below, we're going to detail 7 of the best time clock apps for both small business and enterprise owners, as well as why they've made the list. Hopefully, while discussing their features, you'll come to understand why it's time to make the swap to automatic time tracking.
[Table of Contents]
Maintaining control over your employees is a hassle, especially in the work from home age. You never know which team members are making the most of their time on the clock, and which ones are taking advantage of your leniency or trust to steal time from the company. That's why most time clock software explicitly works towards increasing accountability for employees.
Nowhere is that clearer than in the philosophy of Buddy Punch, using features such as online employee scheduling, notifications, punch limiting, job codes, OT calculations, GPS tracking, and time card approvals to ensure that employees are held responsible for the hours they work, or claim to work.
But it's not just through its functionalities that Buddy Punch has become popular among business owners. It's also through an emphasis on simplicity and ease-of-use.
Regardless of how tech savvy your team members are, or if they're on Windows or Apple devices, our personal time clock app is intuitive enough for anyone to adopt into their daily workflow.
Below, we're going to touch more on the functions that Buddy Punch brings to the table, and detail how it manages to do so in a manner that's easy for anyone to make use of.
Note: Before we dive into each feature, it's worth taking note that you can try Buddy Punch's time clock free with our 14-day free trial on every pricing plan. There's no better way to figure out what the best time clock app for you is.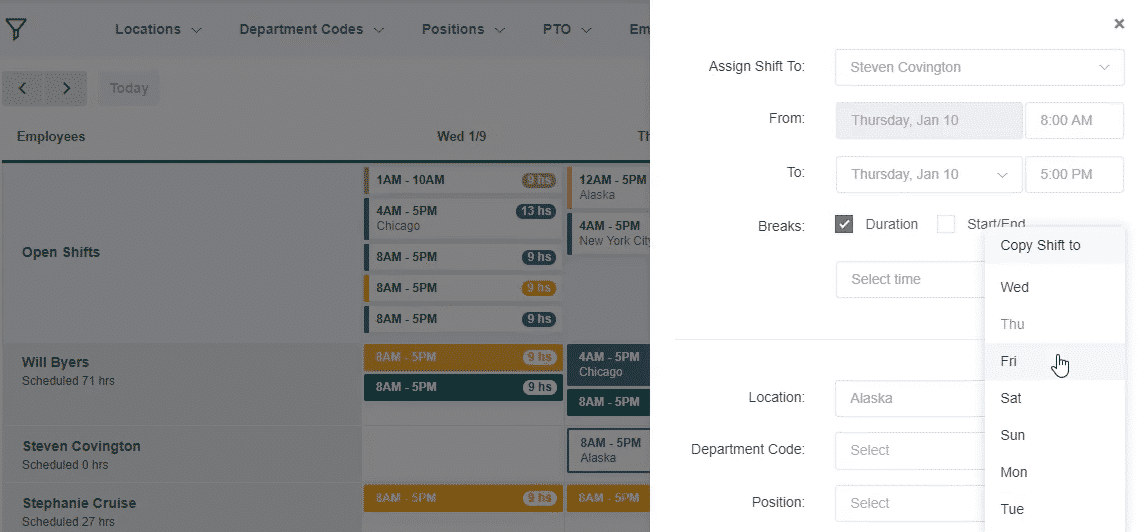 This feature is Buddy Punch's bread and butter, and it, coupled with the inclusion of our time clock free with every plan, is why we're such a popular option on the market.
Our scheduling software caters to both team managers and team members equally, with user-friendly dashboards, intuitive design, and features that can be toggled on or off at your whim, based on what you determine is most important for your workforce.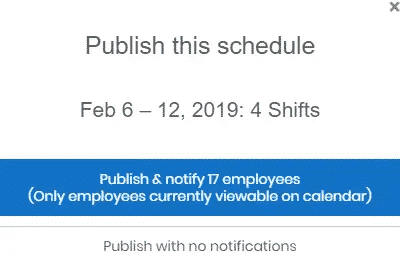 Here's another feature that helps Buddy Punch maximize accountability and productivity in your workplace. Our notifications feature bridges the gap between employee and manager communications, allowing each team to notify each other of schedule changes, problems, or requests for time off. Making this feature simple allows effective communication to not detract from employee focus.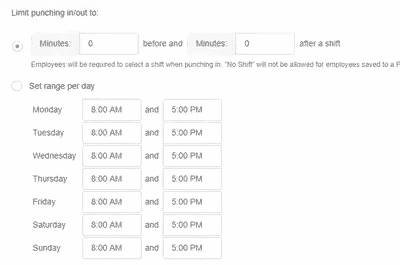 Even the best employee might be prone to clocking in early or late, which can snowball and affect how time is calculated for the pay period in online timesheets. Luckily, Buddy Punch accounts for this with a time limit on when employees can punch in or out. Cut down on otherwise avoidable overtime costs.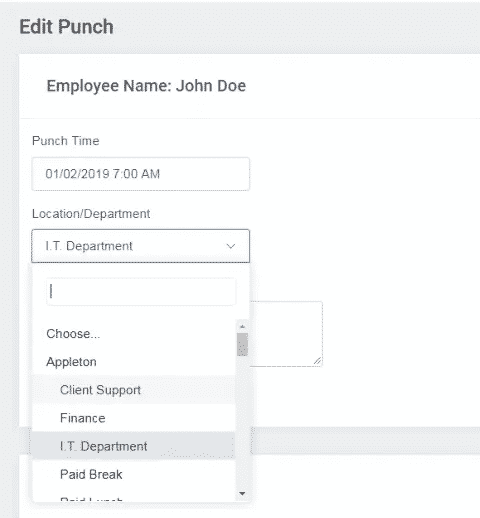 Job Codes, or Department Codes if you prefer, enable you to track the amount of time your employees spend on a particular custom job. This feature is perfect for managers who want to really dig into their operations to figure out what each job costs, where time could be saved, and what the most profitable actions their employees can take are. All time spent on a job can be viewed in an employee's time card at any moment you wish.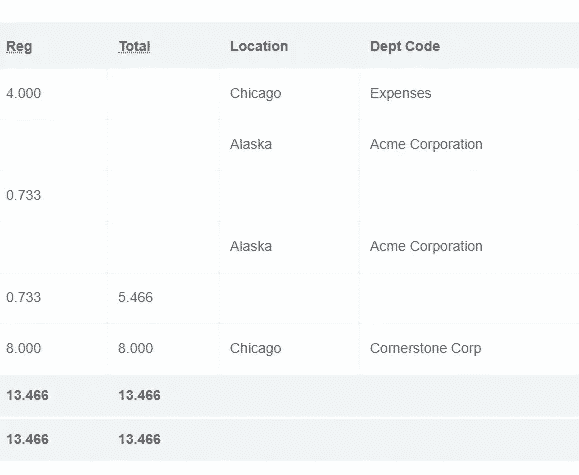 Overtime pay rates can be tough to manage. Time and a half is a killer if you're allowing your employees to rack up overtime hours unchecked. Thankfully, Buddy Punch comes equipped with a feature that can help you sort how your overtime pay is calculated. Choose from our selection or let us know if we're missing a type of overtime that you need for your time tracking.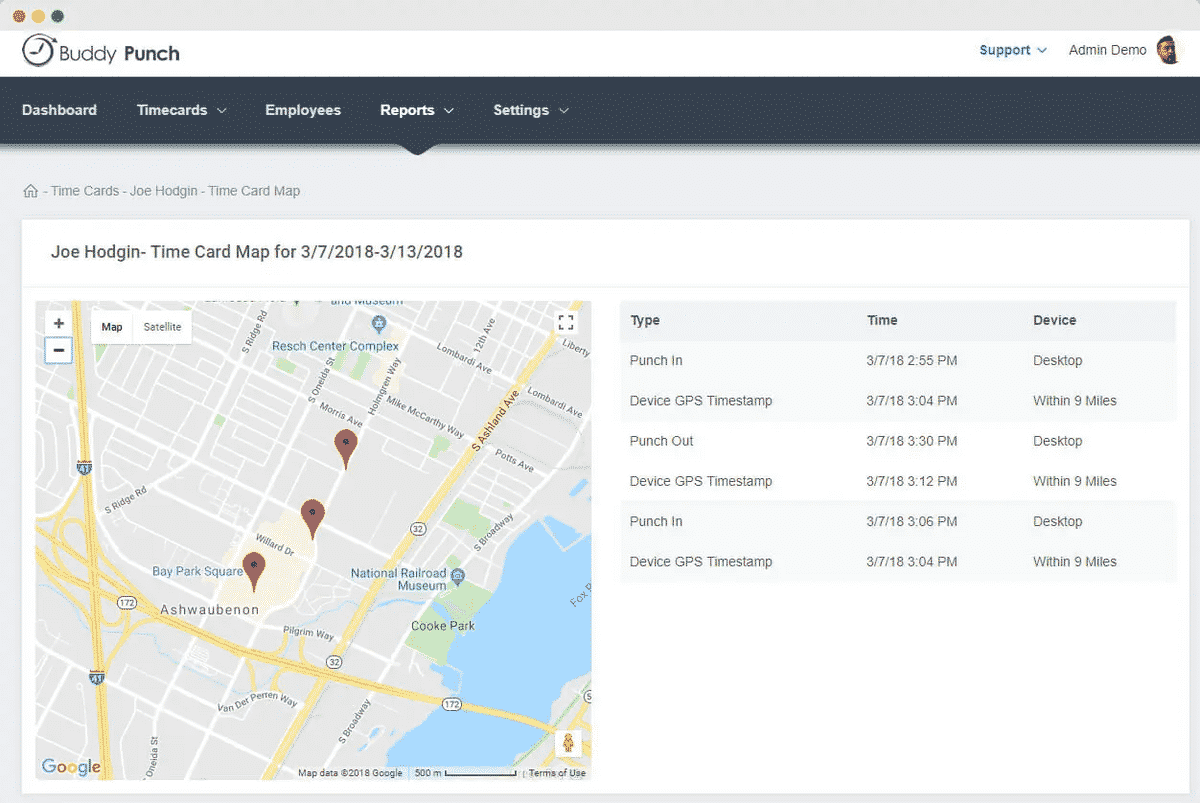 With the growing popularity of work from home and remote jobs, employers have to turn to technology to be sure their employees are spending company time honestly and responsibly. With our GPS location tracking, you'll always know where employees are when they clock in or clock out.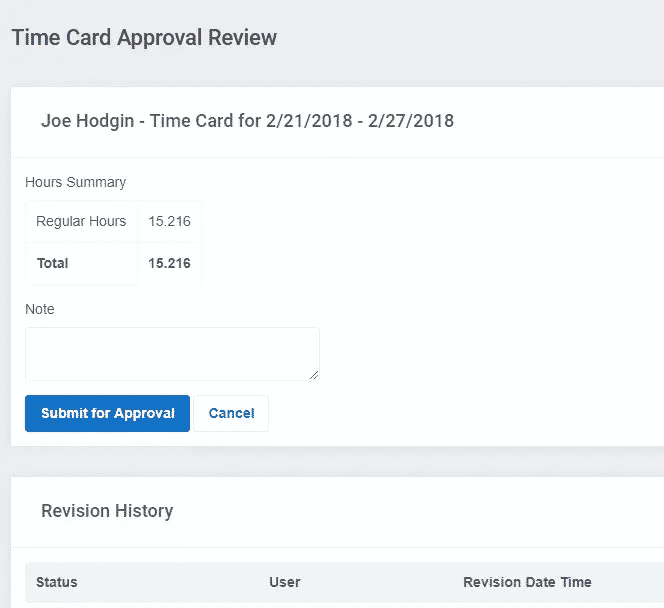 As a last measure before payroll processing, you can use our Time Card Approvals feature to require that employees submit their time card at the end of each pay period.
Have any questions or concerns about these features? Our help doc center dives deeper into how you can best utilize Buddy Punch in your workforce. You can also book a one-on-one personalized demo here.
Have any suggestions for features you'd like to see? We're always available via live chat to answer questions.
But don't forget…

Buddy Punch Comes with Many More Features
We've only just begun to explore the options that Buddy Punch gives you. You can also use features such as:
Buddy Punch's Online Reviews
Let's see what other people have to say about Buddy Punch after integrating it into their workforce. As of this post's writing, Buddy Punch has 4.8 out of 5 stars and 669 reviews on Capterra.

Below, we'll list just a few reviews that speak to Buddy Punch's ease of use for both team members and managers, and how we supplement that with effective customer service. (Click here to explore the full list of Capterra reviews.)
Clients came to our website wondering, "what's the best clock in app?" Here's what they determined:
"After using paper time cards for over a year, spending many frustrating hours a week reviewing, verifying, inputting and analyzing employee punches and then finding a place to keep the paper cards for our records, we were fed up. We looked for an affordable and easy to implement solution. We used the Buddy Punch trial and within a week, we knew this was the solution we were looking for. Setting up locations, employees and punch restrictions was extremely easy. The timecard punches can easily be updated by managers from any location. "

Click here to read the full review.
"I was looking for a time collection option for our temporary employee staff. We have anywhere from 15 to 30 temporary employees on staff from different agencies on a weekly basis. It was a chore to have paper time tickets from multiple agencies and making sure the hours were approved by the supervisor was difficult as well. Buddy punch allows all Temp employees to punch in on one clock and it takes their picture so I can verify it was them. "

Click here to read the full review.
"Many of our employees work on the road going to many customers in a day, some of this involves hours of driving, this software allows ease of tracking travel time vs time with and at the customer to do our testing. Whenever we have had ideas for improvements or changes in the software the folks here at Buddy Punch listen and address, we've even had suggest that seemed like maybe that palm to the forehead moment for them and within 24 hours the wish we had is a reality! That is a software writer that listens and responds very refreshing!"

Click here to read the full review.
"I can customize its features in a way that work for my situation! My employees can clock in and out from the free app on their phones, and I can limit that ability by ip address and location of timecard punch. I also like that it is so easy to review original punched, and to accept or decline requested modifications if employees have erred or forgotten to clock in or out."

Click here to read the full review.
Try Buddy Punch for Free
If you feel that Buddy Punch might be the clock in app that's right for your business, sign up for a free trial. You can also book a one-on-one demo with our team, or view a pre-recorded demo video to get greater insight into how it works.
QuickBooks Time (formerly TSheets) Is one of the most popular time clock apps out there. It's a versatile time tracking app that works on Android and iPhone, and at the time of this post's writing it has a rating of
4.7 out of 5 stars, based on 5544 reviews on Capterra.
Some of its features include:
Here's what someone had to say about using this clock in app for small business.

"Being a business small business owner I'm rather quick and brief with my time, I'd like to get my questions answers and gain an understanding of the software without being transferred to 30 support specialists or being told to go to a website to read up how to do something. Reps at [QuickBooks Time] were exceptional!!! They answered my questions and got me up and running in no time. While the tool is very intuitive, the few questions i did have on both [QuickBooks Time] and QB they were able to answer and took the time to walk me through it."

Click here to read the full review.
Paymo is all about fostering communication and cooperation between employers and management. It achieves this through features such as:

At the time of this post's writing, Paymo has a total of 416 reviews on Capterra, with an average of 4.7 out of 5 stars. Paymo is available as a desktop app or on mobile devices.
Here's what one reviewer had to say about why they chose it as their personal time clock app:
"The ability to automate the majority of our processes, and keep our project management happening in one place, has been very relieving and has boosted our efficiency. Before using Paymo we had separate processes and locations for our project management, invoice creation, estimate creation, etc. and the majority of these were done manually. ."

Click here to read the full review.
TimeCamp's main focus is increasing profitability with time tracking, which it accomplishes through use of features such as:
This isn't a free clock in clock out app, but it does come with a 14-day free trial, much like Buddy Punch. As of this post's writing, TimeCamp has a rating of 4.7 out of 5 stars on Capterra, based on an average taken from 551 reviews.
"I've tried about a dozen different online and offline products for tracking/monitoring my time as a freelancer. Many of them have very good features, but I found that Timecamp had the best features that really matter for freelancers and other areas of use. One of the best things I like about Timecamp is the ability of the client widget to automatically switch between the clients that I work for, and accurately track how much time I spend on each of my clients' projects."

Click here to read the full review.
Sling prides itself on being employee scheduling made easy. It's worth noting that it's a free time clock app if you don't want to make use of its more powerful features; you'd still have access to functions such as shift scheduling and time off requests.
Here are a few features that Sling offers in general:
Sling has 108 reviews and 4.6/5 stars on Capterra (as of the time of this post's writing).
"This is has been an eye-opening experience. I didn't know such an awesome scheduling solution existed and is perfect for small or large businesses. Everybody with a team should be using Sling."

See the full review here.
Clockify comes with time management features such as:
Clockify has a rating of 4.7 out of 5 possible stars on Capterra, with a total of 4064 reviews (at the time of this post's writing). Let's take a look at 1 of those reviews to see what the general consensus is:
"My overall experience is excellent and it's a tool I have recommended to all business owners even at the initial stage when it's a one person business. It was a game changer for me as it allowed me to focus on profit, delegate time consuming tasks and be more efficient."

Click here to read the full review.
Timely is a powerful business management software, originally created for the beauty industry, though it has won fans in general niches across the country. Some of its key features include:
At the time of this post's writing, Timely has a rating of 4.7 out of 5 stars out of 638 reviews (see here on Capterra).
"We used to manage our customer appointments using a written diary, however at the rate our business has scaled in 12 months, this was simply not an effective solution. Following extensive research into finding the best cloud solution for our pet care business, Timely provided the most customisable yet simplistic solution that ticked all the boxes I needed ticking."

Click here to read the full review.
Choosing an App for Clocking in and Out
Clocking in and out isn't a complicated process, nor do we think it should be. That said, finding a perfect time clock app that fits your business is a much more complicated matter. You have to consider your goals, employees, and the company culture you aim to foster in your business.
If you're working in a beauty industry or are a fan of colorful, energetic design, Timely might be the best fit for your vibrant business. If your focus is purely on increasing profitability without much regard for team member experience, TimeCamp might be more up your alley. Some business owners just want to know what's a good free time clock app, to which we'd say that Sling's free plan can work well enough.
Regardless of which time tracking app you choose from this list, you're very likely to notice quick benefits and improved accountability and productivity for your team members.
Try Buddy Punch for Free
Try out Buddy Punch yourself and see if it's the right fit for your business. We have a 14-day free trial available with every plan. Alternatively, you can view a pre-recorded demo video or book a personal one-on-one demo session with our team.
You May Also Like…