Best Software for Salon Management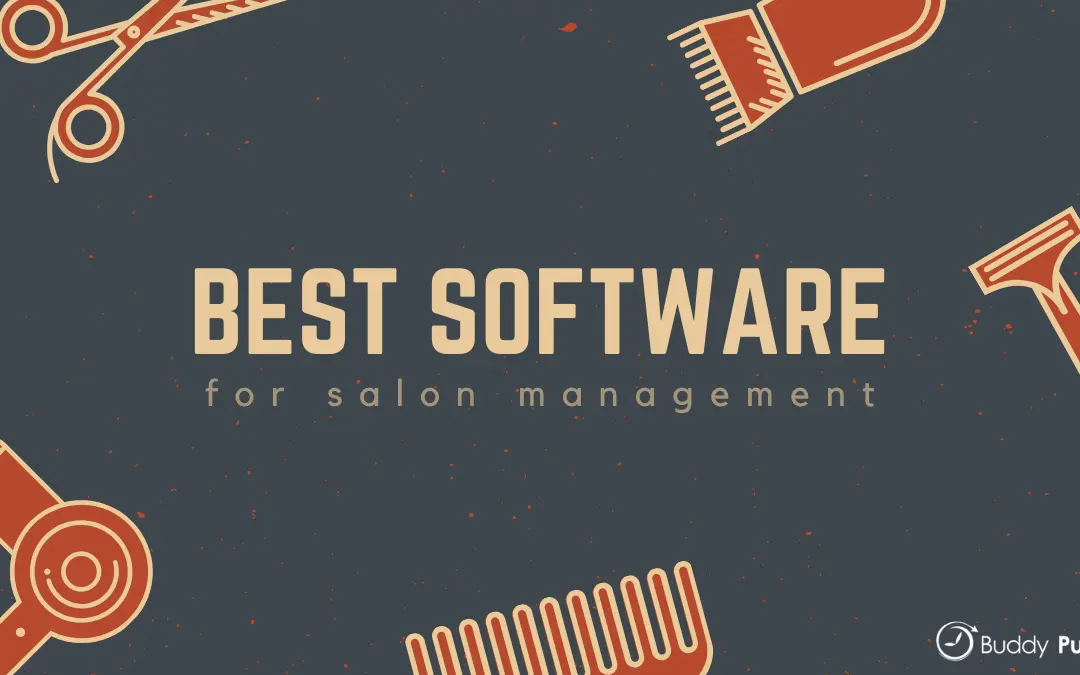 Salon management software can help independent styling professionals, and salon owners better manage their daily business operations. Solutions such as salon specific and employee time clock software can automate tasks. This includes appointment scheduling, customer interactions, appointment confirmations, employee management as well as inventory control.
Most salon professionals find it challenging to manage customer appointments – especially during peak times. Luckily, they can make use of salon software to efficiently manage appointments and reschedule existing ones to make their business more profitable.
As mentioned, salon management tools can help salon owners and professionals manage their appointments, routine tasks, and can help make their business more efficient. You can benefit a lot by investing in a quality solution.
But how do you determine which tools are excellent or above average? To help you, we've put together this buyer's guide that goes over the main features you should look for when selecting the best salon management software for your business.
Take Advantage of Free Trials
A great way to start your search for the best salon management software is by signing up for free product trials or demos offered by top salon software solutions. This will allow you to gauge the functionality of each app and whether it will meet your business needs.
It would be beneficial to check out some of the leading salon management solutions to see if they offer a trial. A few of these top solutions include Vagaro and Versum. They have impressive rankings when it comes to salon management software.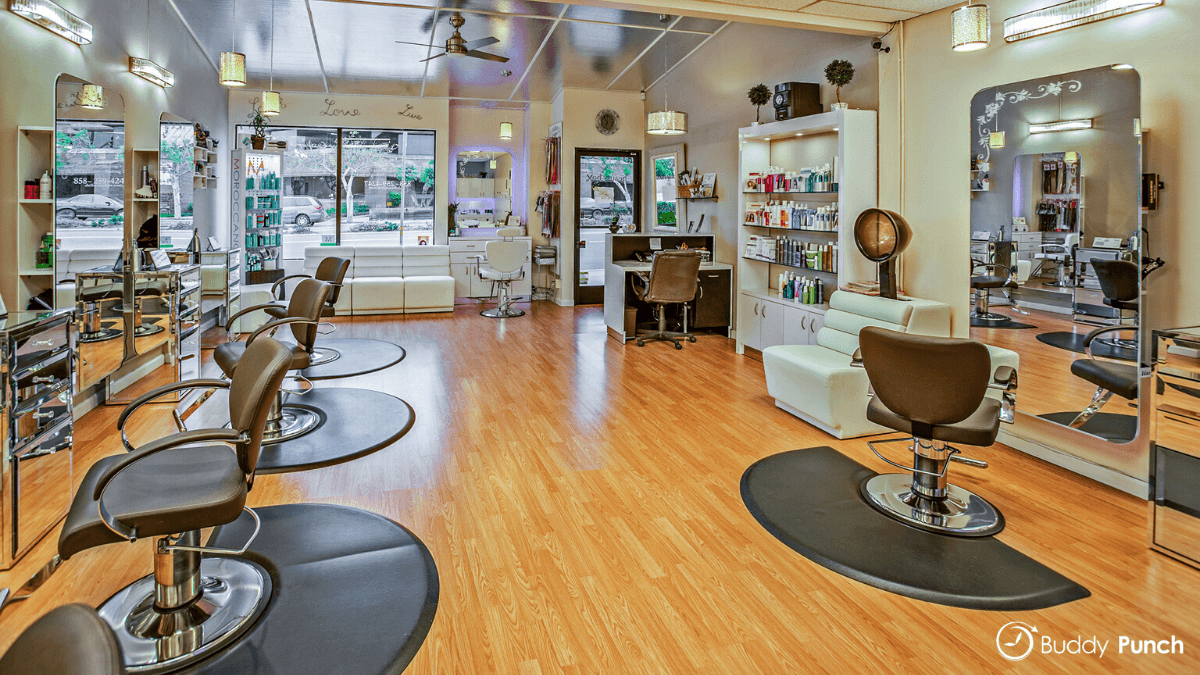 There are many different salon management solutions available. From small or personal businesses to large organizations, there is a solution out there for everyone.
Targeted Software
At the beginning of your search, you should also determine where your business falls, whether it be a small, medium-sized, or large organization. By assessing your needs and your customer's needs, you can figure out which features and functions you require.
Individual salon professionals or small businesses: At this level, clients typically have basic needs. Therefore a solution with basic appointment managing features is optimal. If you have employees who go out in the field, then make sure to find a mobile-friendly solution.
Medium-sized businesses: A growing salon business will need to capture and analyze customer data to create marketing campaigns. Such companies should look for solutions that allow them to manage not only their customers but marketing campaigns effectively.
Large businesses: A large salon will need a system that allows them to carry out tasks such as time tracking, training management, POS billing, inventory management, and report generation. Large businesses are better off choosing a cloud-based system as maintenance is lower, and they're more reasonably priced compared to on-site platforms.
Key Features of Salon Management Software
Each salon management solution offers different features and functionalities, but some features are a must no matter the size of your business. Below are just a few of the more essential features to look for in salon management software:
Customer management: By capturing customer data, you can run targeted marketing campaigns. Software that allows for optimal customer management would include tools that will enable you to categorize and segment your customers, track their spend, and gather feedback.
Appointment management: Appointment management is crucial for anyone in the salon industry. Software that manages appointments will allow you to book, reschedule, and follow up with clients easily. Some systems even allow you to confirm appointments using SMS text messaging.
Billing and POS processing: Using a system that has billing and POS processing allows you to quickly generate bills and process payments. This can be done using standard payment methods such as credit and debit cards, e-wallets, and cash.
Marketing campaigns: A solution that has built-in marketing campaigns allows you to carry out both email and SMS-based marketing to attract people to your salon. Most campaigns can be set up to offer loyalty cards, coupons, membership programs, as well as promotional packages.
Reporting: Solutions that come equipped with customized reports allow you to track employee performance, measure the effectiveness of your marketing campaigns, measure customer satisfaction, and even evaluate revenue trends.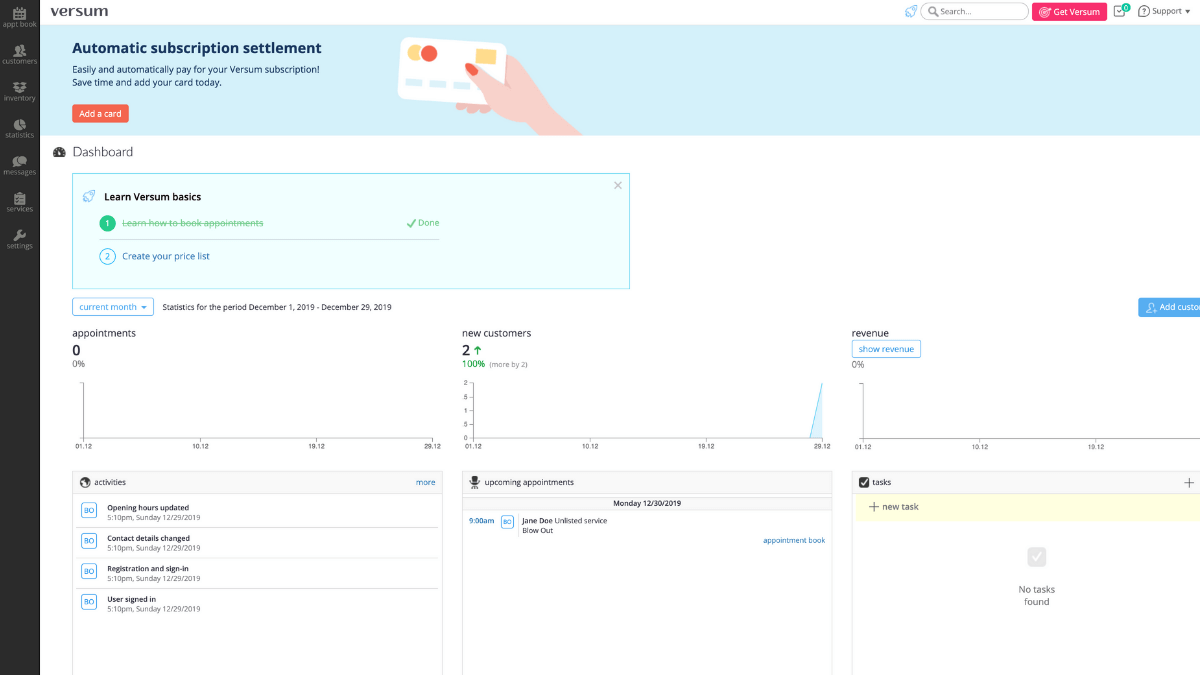 Versum is just one of the salon management solutions available that can help you better manage your business. They offer advanced features and functions that can take your business to a whole new level.
Salon Management Software Examples
Below are a few examples of the top salon management solutions available.
Vagaro: Vagaro is a web-based system that allows salon and spa owners to easily book appointments online, connect with customers, manage staff, and promote their business through marketing campaigns.
Rosy Salon Software: Rosy Salon Software can offer a suite of business and scheduling tools that are designed specifically for spas and salons.
Versum: Versum is an easy to use salon management solution that offers features for employee scheduling, customer retention, reporting along with real-time cash auditing.
Salon Ultimate: Salon Ultimate is a hybrid salon solution that allows you to manage your business from the cloud. Salon owners can easily create services for their customers, update existing services, and update service details for all of their stores.
Benefits of Salon Management Software
There are many benefits to using salon management software, including being able to manage walk-ins better and remind customers of upcoming appointments. Here are a few other significant benefits that come with using salon management software:
Centralized customer data: Salons must track customer information to create targeted marketing campaigns. Most salon management solutions allow you to securely store customer information. This includes contact details, important dates, services history as well as gift voucher redemptions. These systems can also back up customer information as specified intervals for added security.
Streamlines appointments: Busy salons undoubtedly find it challenging to manage multiple customer appointments. This can lead to double-booking clients and even cause you to lose business. Salon management software enables you to seamlessly schedule appointments. You can also reschedule, and confirm existing appointments with clients to save both you and the customer time.
Potential Issues
Salon management software will not be beneficial if employees don't understand how to use it. Salon owners need to ensure their employees receive training to learn to use the software effectively. This is especially true for new employees. Thankfully, salon software typically comes with how-to-guides, a FAQ section, and training material. Employees should have a full understanding of the capabilities of the platform to maximize its potential.
Another common issue is that salon owners get carried away by the features salon software offers. They are often tempted to send too many marketing emails or text messages. You can avoid this mistake by exercising care when using marketing functions. Send marketing messages only to specific clients to attract their attention. This will help you save money and will keep your customers from getting annoyed by too many marketing messages.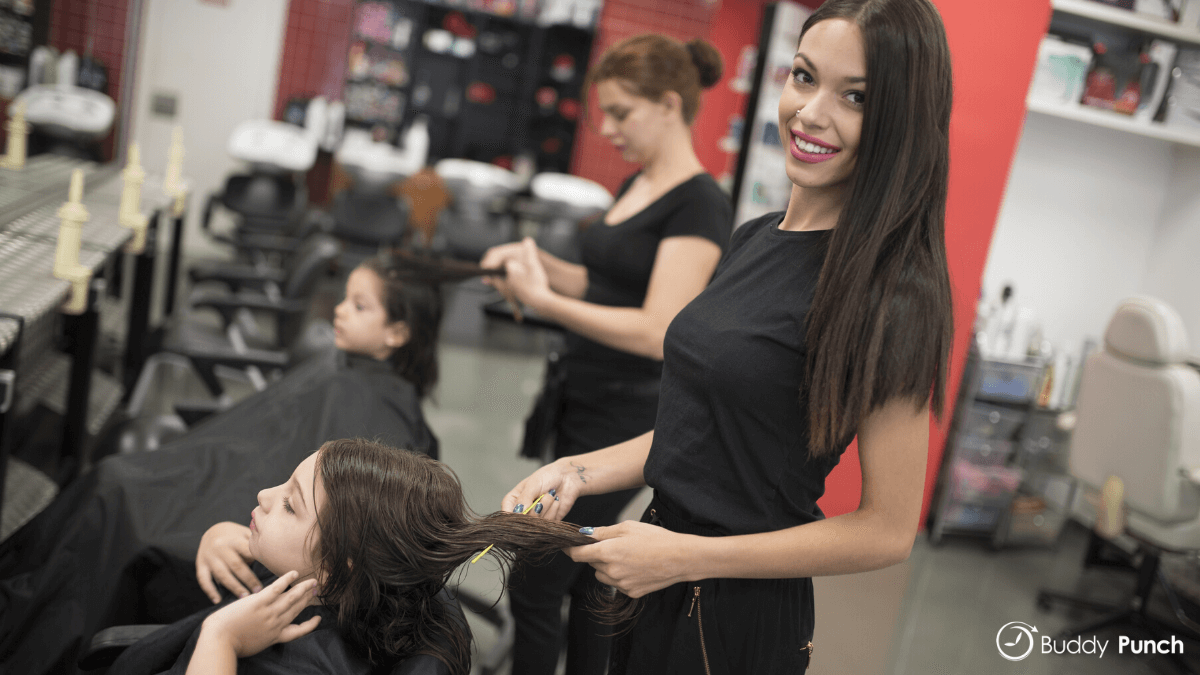 While salon management software can greatly help your business, most don't come with substantial employee management options. This is where employee time clock software can help!
Don't Forget Your Employees!
Managing your salon is important, but don't make the mistake of forgetting about employee management as well! Some salon management solutions include employee time and attendance tracking, but features can be lacking.
You may opt to find the best tracking software that functions outside of your salon management software. If you do, you should make sure that it includes some key features and functions such as:
Mobile and user-friendly
Overtime tracking
Punch limiting features such as geofencing and IP locking
Employee scheduling 
Time off and accrual tracking
These critical features, are what you should be looking for in employee time clock software.
Investing in salon management and employee time clock software allows you to better manage your business by lowering costs and increasing productivity and efficiency. While in the short run, it may cost you, the long term benefits to your business will be substantial.