Best Device For Time Clock Software: Our Top 6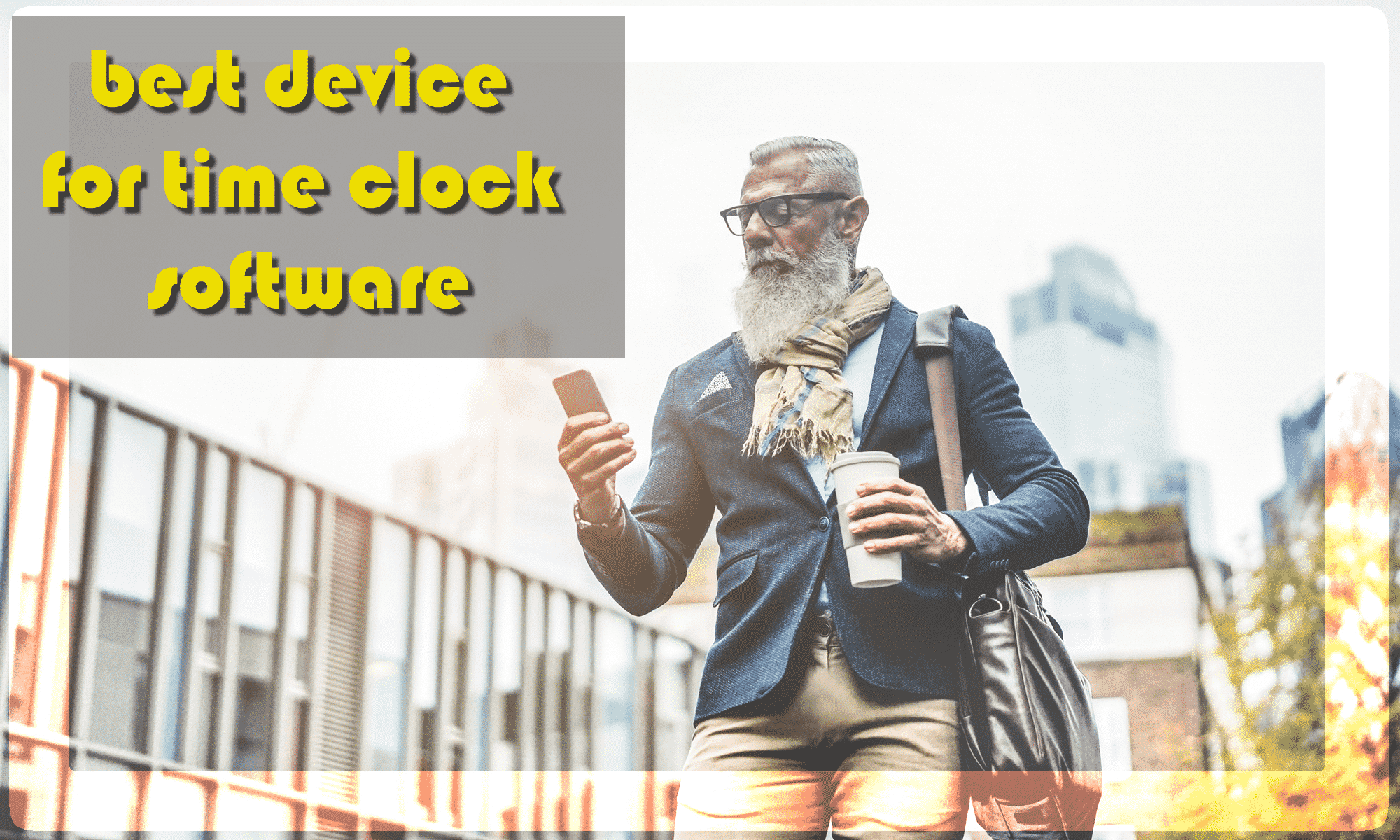 For many companies, time clock software is essential. Understanding time and attendance are vital for remaining profitable and reducing labor costs.
However, time tracking is notoriously difficult to do manually, particularly if you have remote workers or run a large enterprise.
Ideally, companies need employee attendance solutions that:
In the following section, we explore how Buddy Punch's time tracking and employee scheduling software works across devices. We then discuss some alternative attendance tracking solutions, giving you a broader overview of the clock apps that the market has to offer.
The Best Device For Time Clock Software
Buddy Punch's Time Clock Software Is Compatible Across A Wide Range Of Devices
With Buddy Punch, you can access your time clock wizard from any device and instantly create payroll solutions, all for a low monthly fee. Here are the key features:
Allow managers, employees, and trusted third parties to log in from any location and record hours
Verify all employee time clock work schedules
Buddy Punch's Features Are Available On Any Device
Buddy Punch's attendance software works in the cloud and, therefore, is available on any device.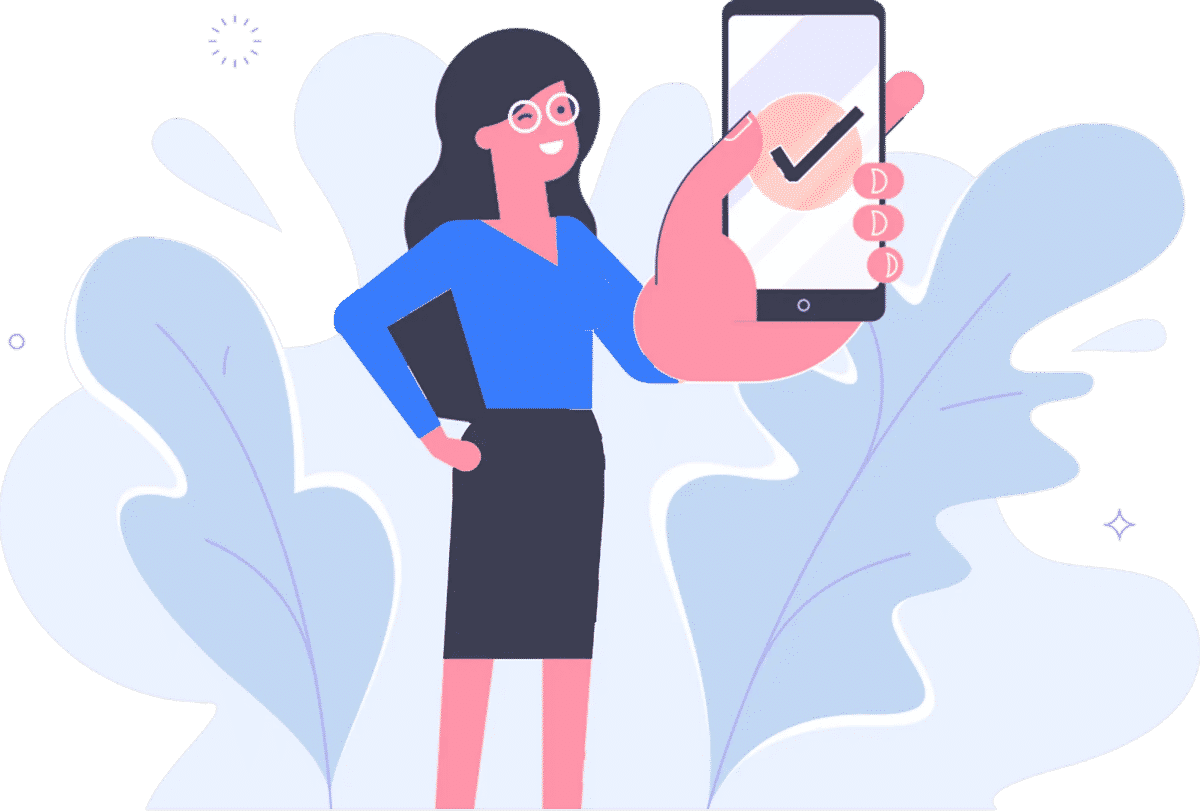 Our time tracking software is mobile- and tablet-ready, allowing you to use it anywhere you have an internet connection. It is available natively on all web browsers, and as both an iOS and Android app. iPhones, iPads, Apple computers, Windows computers, Android phones, and Android tablets are all supported.
In many businesses, time and attendance management occurs across multiple devices. Therefore, signing in and out can sometimes be challenging.
However, with Buddy Punch employee time tracking, it's easy. Our single sign-on (SSO) systems make it easy for you and your employees to access their accounts from any device. Partners include Google, Okta, and OneLogin single sign-on.

Buddy Punch's location features let you create as many locations as you need for tracking time and shift planning. Early clock-in prevention is also possible with effective geofencing. No matter what device employees use, they cannot log in unless they are in the correct geographic location – something that other scheduling tools don't offer.
Buddy Punch's Additional Features
However, Buddy Punch's feature set goes well beyond devices and accessibility. Our software also offers:
Payroll reporting
Time tracking features
Custom reports
And many more
If you want to explore our features further, be sure to check out our knowledge base. You can also contact a member of our team for support and troubleshooting assistance.
Buddy Punch's Online Reviews
Thanks to device compatibility and the fact that organizations can generate custom reports from any location, Buddy Punch is critically acclaimed. We currently have an average review score of 4.8 out of 5 across 669 Capterra reviews.

Here are some reviews from people who love our employee time clock software and how it helps them manage employees:
Overall: Buddy Punch is an integral part of our business.
Pros: Buddy Punch is easy to use and to train employees' use. There are features we don't even use that larger companies or ones that do their own payroll processing will find invaluable. We love the accuracy of employee time and PTO tracking.
Cons: We have yet to experience any issues with Buddy Punch.

Click here to read the full review
Pros: The system is easy to use and our employees can operate it on their cell phones so we have more accurate time keeping as they travel to several properties and do many different types of projects in a day. The system allowed us to be able to add all the properties along with all project tasks so they simply have to just punch the buttons as opposed to having to type it all in themselves. Also the notes section makes it easy to add any information they might have on that project.
Cons: I was very pleased with how easy it was to set up and how responsive their tech support was when I had any questions.
Reasons for Choosing Buddy Punch: I viewed several products I even considers time clocks at each property but I chose yours because of the ability to personalize the configuration
Reasons for Switching to Buddy Punch: For more accurate time keeping

Click here to read the full review
Overall: Love it, no issues as of yet and I have been using it since February.
Pros: I use Buddy Punch daily M-F to clock in and out of work. It is very easy to use and edit if you make an 'oops'. They recently added a 'take a break' button which is nice for my hour long lunch breaks.
Cons: Nothing to dislike. Great system to use.

Click here to read the full review
Try Buddy Punch For Free
If you'd like to try Buddy Punch and see how it works on your devices, sign up for a free trial today or view a pre-recorded demo video. If you'd like to learn more from a member of our team, book a one-on-one demo.
Clockify is compatible across a wide variety of platforms, including Chrome, Edge, Windows, Mac, Linux, iOS, and Android. Its mobile time tracking feature set includes idle detection, reminders, auto tracker, Pomodoro timer, and project management tools.
Reviewers are keen on Clockify, giving it 4.7 stars out of 5 based on more than 4065 Capterra reviews. Specific features include:
Reviewers like the fact that it is highly compatible across devices and platforms. Here's what one had to say about it:
Overall: Day to day, as a user it's straightforward and easy to use. As a manager the detailed reports are handy and accessible. Exporting data for other platforms is not great and takes more time than should be necessary.
Pros: Clockify is extremely cost-effective and relatively easy to use. We were able to save a lot of money and onboard our team to it pretty quickly.
Cons: There's a lot of basic HR functionality and reporting missing here. It requires us to use another platform and have to consolidate them.
Switched From: Harvest
Reasons for Switching to Clockify: Clockify is much cheaper than Harvest with broadly similar features.

See the full review here
Click here to see all Clockify's Capterra reviews.
Ultimately, Clockify offers advanced features to create schedules and conduct effective PTO tracking. It also offers free customer support. However, the quality of its customer service is sometimes lacking.
Because it is a cloud-based clock app, ZoomShift is compatible with a wide variety of devices, including both iOS and Android smartphones and iPads.
The time and attendance solution has 93 Capterra reviews with an average score of 4.5 out of 5 stars. The full set of features the product offers is considerable and includes:
The attendance software is available on mobile apps from any device, allowing for rapid time tracking and employee productivity checking. Here is what one reviewer said about the project management tool:
Pros: I really love how simple and straight forward the software is! It's not over complicated; contains the features & functions that are most important to a business.
Cons: I do wish there was an undo or back feature on a few commands and entries. We had an entire month of numerous shifts deleted by accident and could not retrieve them back.

See the full review here
Click here to see the full list of ZoomShift's Capterra reviews.
Ultimately, ZoomShift helps you with tracking time and payroll processing, no matter where you're located. It's compatible with an array of devices and works with unlimited employees.
eBillity is another digital time clock that lets you manage employee time from any device. Its free mobile apps are easy to install and there are no restrictions on how many devices you can use in the office or at the job site.
Based on more than 2,428 reviews, Capterra users have awarded eBillity 4.3 stars out of 5.
Aside from device compatibility, the program's top features include:
Moreover, users love the fact that you can access the program from multiple devices. One review noted that:
Overall: I wish the time tracker included information about paid time off, perks, and other employee-related elements.
Pros: "It's a really lovely soft wear in terms of comfort and easiness, but it could be used for anything."
Cons: I enjoy how the program automatically sorts clients and projects into alphabetical order. I really enjoy how simple it is to navigate through the weeks and days.
Reasons for Choosing Time Tracker: We moved since the company size would better suit our demands than Paychex's price.

See the full review here
Click here to see all eBillity's Capterra reviews.
eBillity isn't the best time clock software, though. High monthly fees and the fact that it is not free forever somewhat reduce the appeal compared to some payroll solutions.
CrewTracks was originally built to provide scheduling tools to construction companies looking to get rid of their physical time clock. As such, developers built it as a mobile-first platform, with the desktop as a secondary consideration. The solution makes payroll reporting easier than many other employee time clock apps.
CrewTracks has an average score of 5.0 out of 5 stars, based on 11 reviews, according to Capterra.
Software features include
Because of its popularity, CrewTrack has a lot of reviews. Here's what one reviewer said about its task and device management capabilities:
Overall: Customer service for me has been outstanding. The guys are always helpful, always return calls and if they don't know they will figure it out.
Pros: Takes way less time to complete on the user side, can add pictures and notes for clients. Can incorporate all of the aspects of our business on it. Of course it's only as good as the quality we receive in the office. We can export a ton of reports that has helped with a lot of items. The ability to custom add in items is great as well.
Cons: Sometimes we have connection issues but that results from our location. Would love to be able to kick schedules back to employees and make them revise with a pop up or a notification to them. Have the employees be able to review their time on the app. Also a simple clock in and clock out user and maybe a way to link schedules if I have three for one job. With documents it would be great to have the ability to send off for approval or something so when it sucks we can kick it back to the crews for them to redo. Soon enough they would do it right the first time.
Alternatives Considered: QuickBooks Time and busybusy
Reasons for Choosing CrewTracks: The ability to track our equipment, materials and time in one simple service. CrewTracks really could take over the whole market with this ability to do all three together. The people and support sold us on the product. In a world lacking in customer service you guys are nailing it for us.

See the entire review here
Click here to see the full list of CrewTracks reviews.
As far as time and attendance software go, CrewTracks does the job well. It's built from the ground up for field tracking and works on the web, desktop, iOS, and Android.
Homebase is a brand of free time clock software used by thousands of businesses across the country. It's built specifically for hourly work and includes employee scheduling, payroll software, and team communication features. The brand claims that you can use its app on practically any device.
Time and attendance software features include:
Users like Homebase's features. At the time of writing, it has an average score of 4.6 out of 5 across 824 Capterra reviews.
The software permits the management of time off requests, overtime pay, and employee spend across multiple locations and devices. Here's what one reviewer had to say about it:
Overall: We are utilizing the HR function. It is nice to be able to send in questions and get responses from HR professionals. The help desk is responsive and usually helpful
Pros: Being able to create a base schedule of open shifts as a template is nice. You apply the template to the week, and then you can drag and drop the shifts onto employees. You must use a computer for this to work. The auto-scheduling feature can give you a good starting point but has flaws that make it impossible to publish a schedule using only auto-scheduling.
Cons: I would like more categories than owner, manager, employee. With more options of who can see what information. Auto schedule feature needs improvement to not schedule people on doubles and multiple locations at the same time. They've made a number of improvements over the years, but I sometimes think they are trying to add too many new features when they need to perfect the features already available first.
Switched From: Microsoft Excel
Reasons for Switching to Homebase: As a growing business, it became impossible to continue using Excel for scheduling. We only briefly tried When I Work.

See the entire review here
Click here to view the full list of Homebase reviews on Capterra
Ultimately, Homebase makes it easy to record scheduled shifts. The free plan gives you one location and unlimited employees, messaging, hiring, scheduling tools, and timesheet and time clock features.
Try Buddy Punch For Free
Interested in what you've learned about Buddy Punch? Want to try it on for size? If so, sign up for a free trial today and find out whether it is the right time clock software for you.
Those looking to learn more about how to use our time clock systems can view a pre-recorded demo video. You can also book a one-on-one demo giving you hands-on insight into how to use our products.
You May Also Like…