Top Mac Time Clock Software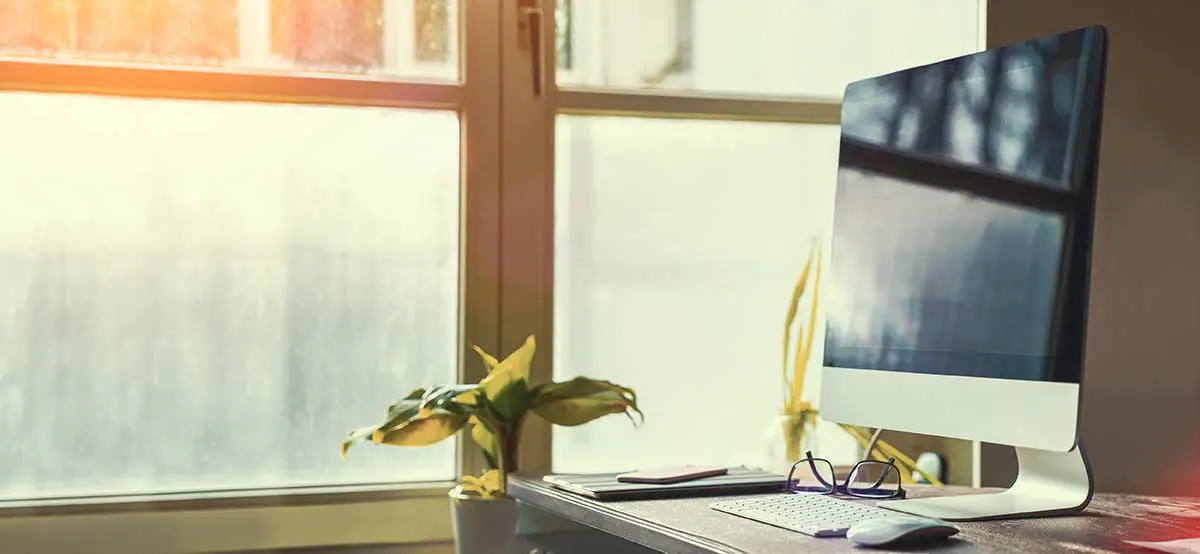 The truth is, time is money. When it comes to profits, every second counts and the inability to send accurate invoices and pay staff correctly is costing you thousands of dollars every year.
Think about it. How many times does a 9 am start at 9.05? How many times do staff leave early with employers none the wiser?
Research shows that on average, each employee steals 5 minutes of time every day. That may not sound like much at first glance, but when you break down the numbers, it's quite shocking. To put that into context for you, a team of 50 people doing this every day means 250 minutes spent not working that your business is paying for every single day.
But it works both ways. Many businesses have all sorts of staff, for many different purposes. Some may be freelancers who get paid for a certain amount of time on a project, and some may be salaried employees that get paid for overtime. It's just as important to make sure they are paid correctly for the time they work to keep your workforce happy.
The problem with having such a variety of employees, especially if you have a large number of staff, is that keeping track of your employees location, when they're working, and what they are working on while ensuring they are all paid correctly is a complicated task for HR.
Traditionally, these problems have been solved using pen and paper timesheets. While it is definitely better than trying to keep track from the top of your head, this method has many shortcomings. Due to the lack of accountability, they don't offer the accuracy you need to measure how many hours are actually spent working, and the amount of extra work on administration at the end of each month is laborious and time-consuming, costing your business even more money and additional stress for your staff.
Fortunately, there are modern solutions to these problems, and outdated pen and paper systems are no longer the only options. If your business operates primarily from iOS, a time tracking software designed for Mac could be the perfect solution. Not only does it serve as a productivity tool, but it serves as an assistant to your business to take much of the hard work out for you.
So whether you need powerful software to simply keep track of time to ensure your staff is paid correctly, and you're getting the best value for your money, or maybe you'd like more sophisticated software to help you manage your finances management with tools that generate reports and invoices, we've got you covered. We've compiled a selection of some of the best Mac time clock software, to help make your decision easy.
Choosing the right MacOS software for your business

Buddy Punch

We think Buddy Punch is by far the best team and project management software for Mac. Why? Because first and foremost, we pride ourselves on simplicity and affordability. We know you want to save time so you can optimize other aspects of your business while saving money. So, if you're looking for a low cost, easy to use software, Buddy Punch is the perfect solution.
While there are many employee time clock apps available on the market, none are as easy to use as Buddy Punch. Our motto is that all businesses need a system that is user-friendly, to make the process of tracking time and money as simple as possible.
But don't be fooled by the simplicity. Buddy Punch boasts a variety of features to ensure all your time and financial management needs are met.
With Buddy Punch, you'll never need to worry about paying staff incorrectly again. With optional use of smart facial recognition technology and time card approvals, Buddy Punch helps save you money by keeping your staff accountable. The way it works is that employee's login simply by looking into a webcam. Their face is then compared to a photo associated with their profile to confirm their identity; only then will they be able to punch in or out. Not only does this make logging in easier than ever for employees, but it eliminates the problem of colleagues clocking in on their behalf, so you can make sure your staff is only being paid the hours they work.
Equally, employees and freelancers no longer need to worry about being underpaid. Buddy Punch takes the responsibility away from HR and automatically calculates any overtime an employee has worked, which will be added automatically to their timecard as is also available in detailed payroll reports. Speaking of payroll, Buddy Punch has integrations with popular payroll processing providers such as Quickbooks, Paychex, ADP, and more.
To make life easier, at the end of each pay period, Buddy Punch allows you to generate a variety of reports to give you a detailed breakdown of the total numbers of hours worked per employee on a daily or monthly basis, any PTO or Overtime, and more. All reports can be downloaded in several formats, including Excel spreadsheets or PDF for your convenience.
If your staff work from various locations, you needn't worry about where they are to pay them correctly either. Not only does the software run smoothly on your desktop Mac, but it also works seamlessly as a mobile app for iPhones and iPads too, so even remote employees' hours can be accounted for even through mobile devices – as long as there's an internet connection. Management also has the option to create and assign locations for each member of staff, and with GPS location tracking you will know where your staff is when punching in and out. If for whatever reason your staff doesn't have access to an internet connection, they can just as easily use the "text to punch" function to punch in or out.
For added functionality, Buddy Punch has partnered with a variety of applications your business uses every day, so you can get the most out of this tool. Whether you need to sync up with accounting software or Google email to make logging in easier, Buddy Punch has you covered.
Starting at just $29, you won't be disappointed. Pricing is flexible depending on your business size and the functionalities you want.
IBank 5

iBank is a personal finance app designed to make tracking expenses and financial transactions effortless. To help you assess your financial status, iBank provides a quick overview or detailed summaries which include your outgoings, how much you owe, how much is left in your budget and more. iBank provides tools to help you create budgets and reports that are specific to your needs.
iBank 5 is compatible with Mac.
Tyme

If you need a tracking app that monitors time spent on a variety of projects for any type of client, Tyme might be the fit for you. Tyme is quick and easy to set up with an abundance of features to offer. To keep your lists clean and uncluttered, Tyme allows you to filter any projects and tasks and move completed ones to the archive folder. As well as tracking the time when you start or stop working on a project, you can keep track of already billed periods to ensure there's no double billing, and you can keep track of mileage and business expenses that you have the option to round up or down before exporting and displaying them in the statistic reports.
Tyme also offers a detailed overview of each project to let you know if you are on track. You can even have multiple timers going simultaneously, and set reminders in the form of a message to let you know if a deadline is due.
Tyme is compatible with Mac, iPhones, and iPads.
Hubstaff
Hubstaff was created to help manage both individual employees and teams time more effectively.
Offering an array of features, Hubstaff allows management to see which members of their team are working on certain projects in real time, how long each project is taking them and how productive they are. It also allows freelancers to keep track of their own time spent on projects to help keep them on track and to ensure they are being paid for their time correctly. For example, if a freelancer is told a project will take 12 hours, but it takes 13, they can use a one-click timer to record their time to the second. With features including the ability to take screenshots of employee time logs, or logging time taken to complete a project down to the second, all parties are held accountable to ensure staff is paid they money they are owed.
Hubstaff is compatible with Windows, Mac, Linux, Chromebook, iOS, and Android.
ClockIt
ClockIt is a time and attendance cloud software designed to look after both employees and businesses. Managing employees time and attendance is a difficult task, which is why their software is entirely online, making ClockIt available to use on mobile phones and tablets. With additional features such as GPS tracking and route mapping, keeping track of employee location is easy. They also offer a variety of ways to track time including the web, biometric fingerprint scanners, a kiosk, slack and mobile phone devices. The starting price for their services is $15 a month, going up to $100 depending on the number of staff.
ClockIt is available on Mac, Windows, smartphones, and tablets.
Fanurio
Fanurio is a time tracking and billing software designed for freelancers and teams alike. Amongst some of the features it has to offer, you can use Fanurio to track time manually or by using a timer, where you can set reminders to start or stop the timer. You can analyze your business and performance with handy reports and charts provided to help you make well-informed decisions about your projects and expenses. If organization is where you need help most, Fanurio uses projects to help you stay organized with expenses, work completed or products you may choose to sell to clients.
While it isn't available on smart devices currently, Fanurio is available on all desktops including macOS, Windows, and Linux.
SwiftTime by Soniga

If looks aren't your thing and you like to keep things basic, SwiftTime may be for you. Soniga has produced a powerful, yet easy to use cloud-based software that will track employee time and keep you in control. Due to customizable settings, business owners can calculate basic rates, overtime rates, penalize poor punctuality, and more to suit your needs. Since SwiftTime can keep track of the amount of time employees are allowed off, employees can view their schedule and request time off while ensuring they won't go over the limit.
SwiftTime is available on any device with an internet connection.
BillingsPro
If you need to create a quote for your client ASAP, try BillingsPro. With built-in templates, it saves time by estimating how much a job will cost and draw it up for you, so that you can send a professional looking estimate within minutes. You can quote by time, fixed amount, expense, or per project. BillingsPro also makes detailed time logs, allows you to send invoices and keeps track of who has paid you, all from one platform.
BillingsPro is available on Mac, iPhone, and iPad.
Time Clock Wizard
Time Clock Wizard is an online based software designed for employee scheduling, time tracking, task management and payroll reporting. Its simple design helps business owners create individual work schedules for employees, track employees work hours with complete accuracy, assign tasks to employees or teams with the option to set deadlines and keep track of progression in real time, while keeping you on top of payroll with integrations and customizable reporting. What's more, Time Clock Wizard is free for an unlimited number of users. Instead of charging for the software, they include in-app purchases to upsell services such as merchant accounts, web design and small business loans in the dashboard.
Time Clock Wizard is available on Mac, Windows, Android, and iOS.
TimeTrex
TimeTrex is an open source payroll and time management software, making it limitless to the number of employees and amount of time. With TimeTrex, you'll get an employee scheduling module which helps reduces data entry due to flexibility around work patterns. It also includes a payroll module that calculates tax and benefits, creates tax reports, check printing and direct deposit functionality. And if that wasn't enough, TimeTrex makes it possible to track and monitor employee attendance effectively, which will include any missed clock ins and clock outs, overtime, and PTO.
All of this is available on any operating including Mac and Windows and is compatible with any smartphone device.
Open Time Clock

No matter the size of your business, Open Time Clock accounts for everyone. It's designed with business owners and payroll professionals in mind, to help keep track of employee time and absences, their shift patterns, paid time off accruals and more. Some of the features include web camera and facial recognition, GPS location tracking and map routing, restriction settings, shift scheduling, job tracking and the ability to create reports for financing purposes. The basic version is available for free with some of the mentioned features included, but if you want all the features it has to offer; Open Time Clock has a $200 a year subscription. These are other quality apps you might want to check out.
Desktop Employee Time Tracking

Buddy Punch is a time clock software that is online-based, making Buddy Punch compatible with all operating systems and devices including Windows, Mac, smartphones and tablets. If functionality is your priority, the desktop web application is best for the use of all features. Buddy Punch prioritizes simplicity by making sure the software is clean and uncluttered, making it easy and accessible for everyone to use. With Buddy Punch, employees are able to punch in and out from any device with an internet connection, and Buddy Punch automatically syncs all data across any device, making logging in and out from different locations and on the move straight forward. Hours are recorded every time a user punches in and out, which in turn will automatically be available to view on a user's timecard as well as in all reports. Administrators and managers can be notified of any punches, which ensures they're in complete control. You know exactly how much time your employees spend working and you are safe in the knowledge that their working time is accurate to save you money.
Learn more about desktop time clock software and its benefits to your business.