Best Mobile Payroll App (3 Options)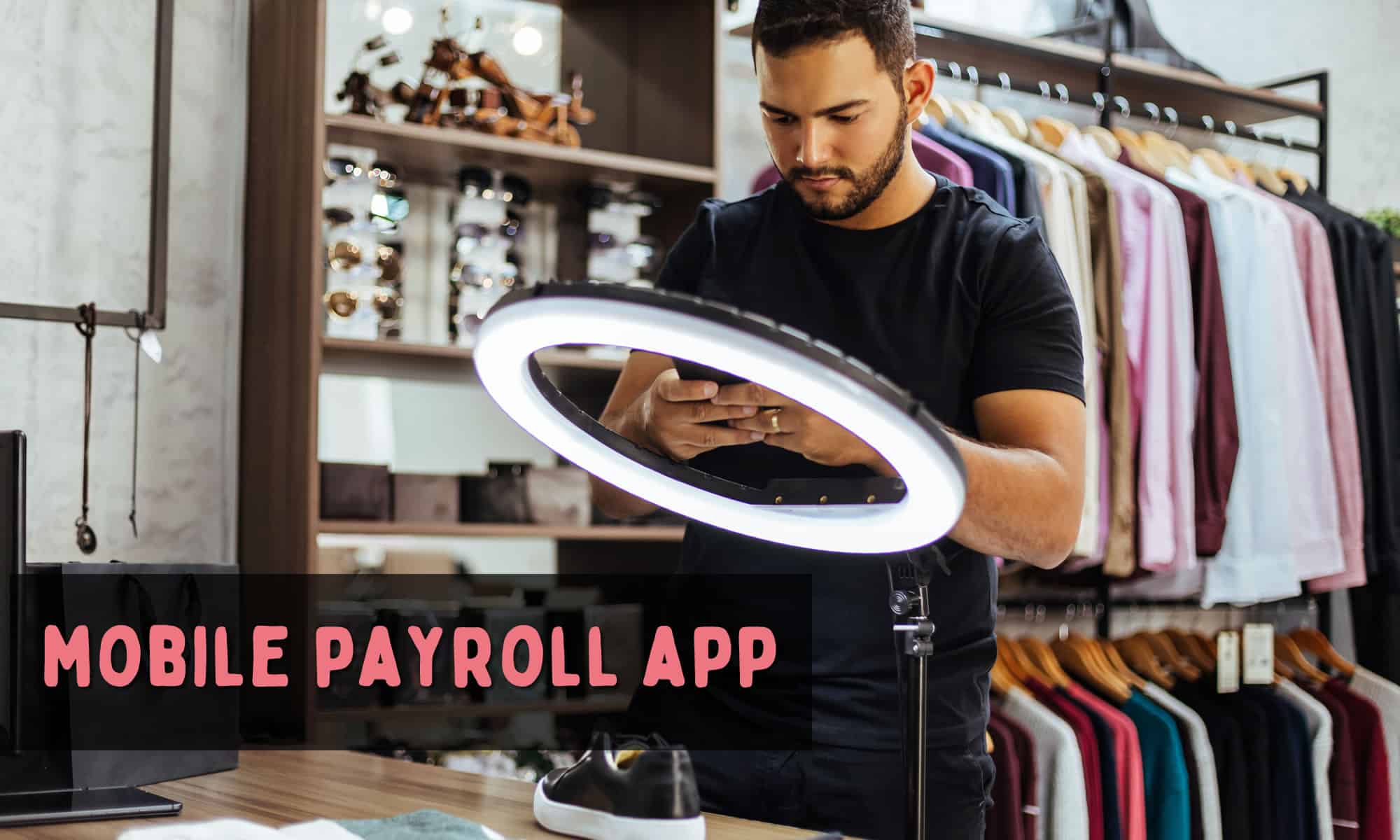 The best mobile payroll app solutions offer the following features:
Easy logging of work hours by employees and providing pay stubs.
Quick collection of timesheets for streamlined payroll processing.
Automation to run payroll, making it easier to manage pay periods.
Elimination of extensive Excel spreadsheet management.
Enhanced security through facial recognition for timekeeping.
Geofencing capabilities to ensure employee accountability.
GPS tracking to oversee employee locations.
Time off management including time-off requests.
Finding The Best Mobile Payroll App Solutions
All-In-One Time Tracking Platforms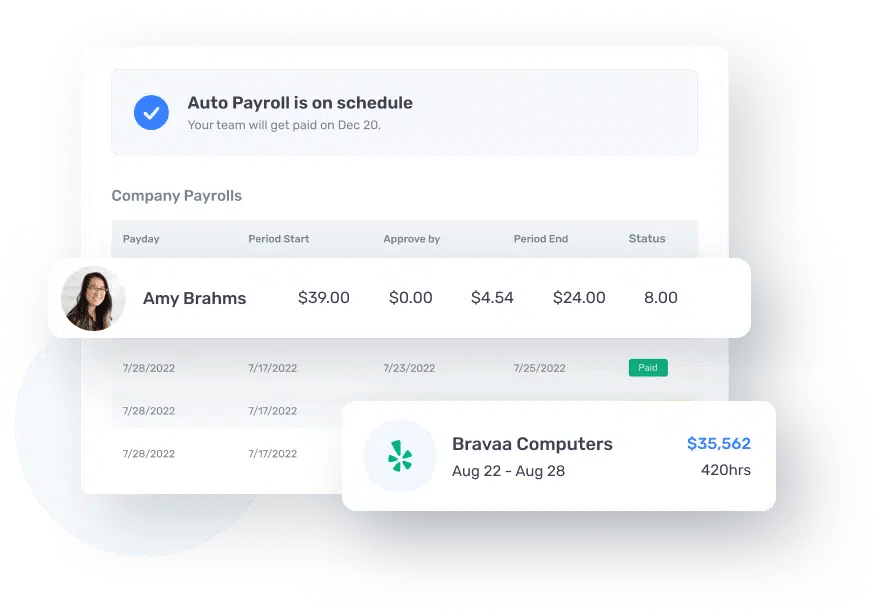 The best payroll apps offer comprehensive timekeeping and payroll features.
With tools like Buddy Punch, you can effortlessly monitor team work hours, generate payroll reports, and manage payroll processing.
By integrating these user-friendly apps, businesses can automate processes, making it convenient for small business owners to keep a tab on total hours worked and ensure timely payments during every pay period.
Key Benefits Of A Digital Punch Clock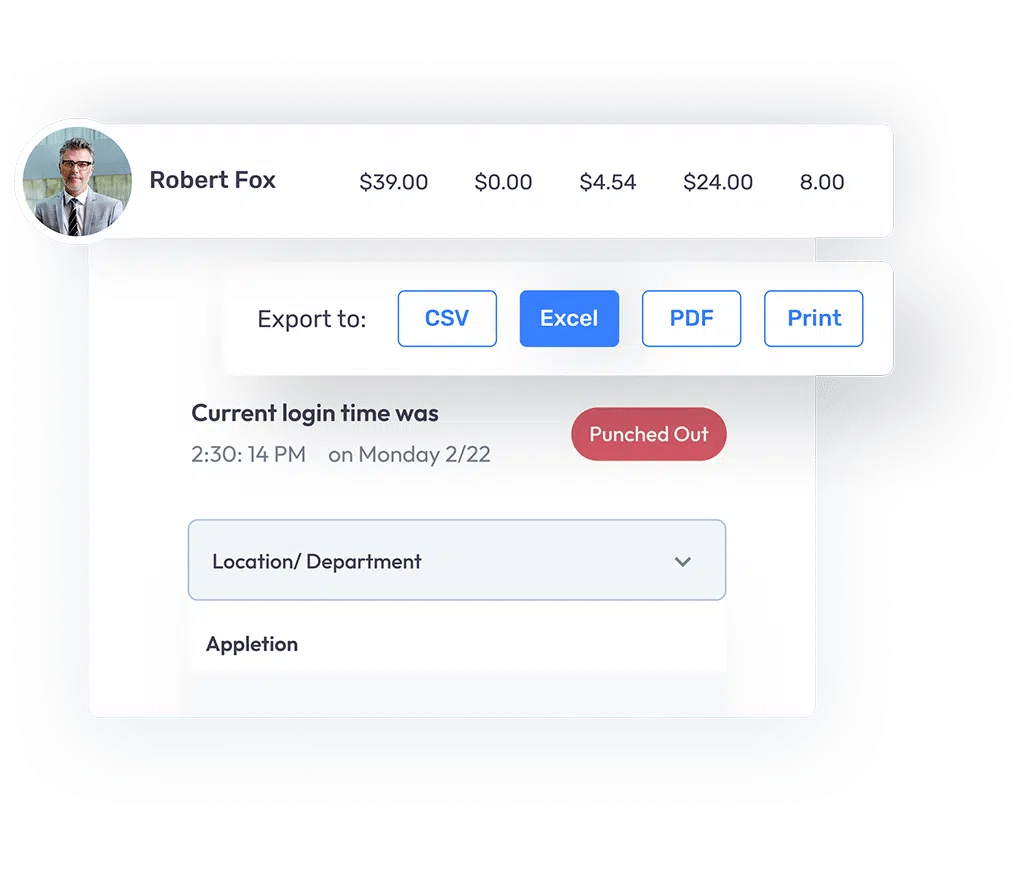 Superior clock-in and clock-out apps, available on platforms like the App Store (for Apple users) and Google Play, empower employees to record time entries via mobile devices.
For example, Buddy Punch allows for the swift onboarding of new hires.
Such cloud-based solutions ensure that employees can record their hours promptly, manage time-off requests, and access benefits administration irrespective of their location.
Real-Time Monitoring Of Employees & Freelancers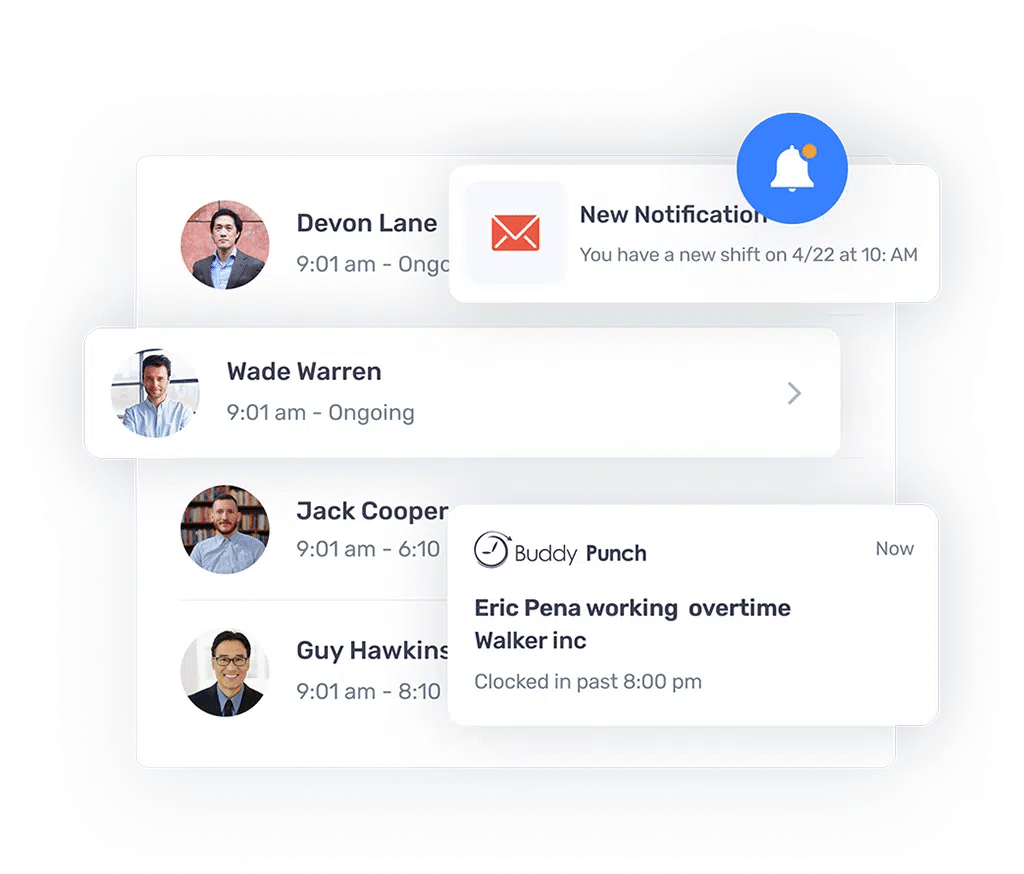 Both small businesses and large enterprises can tap into the power of payroll management software for their attendance needs.
The only prerequisite for employees is a stable internet connection to log their hours, check their pay stubs, or make PTO requests.
Digital time cards further simplify the process for leaders to monitor employee working durations and run payroll.
Mobile Payroll App
Let's explore the three best automatic payroll automation solutions on the market.
1. Buddy Punch
Buddy Punch is a comprehensive time tracking platform ideal for managers and team leaders seeking reliable ways to monitor employee hours.
Whether on a desktop, mobile, or tablet, team members can easily log their hours, making timesheet collection efficient and paving the way for faster payroll processing.
Buddy Punch Is The Best Desktop & Mobile App For Time Tracking
Here are just some of the features available with this time tracking and payroll solution:
Buddy Punch's Online Reviews
Have you seen Buddy Punch's user reviews? As of the writing date, Buddy Punch has 4.8 out of 5 stars and 863 reviews on Capterra.


You can book a one-on-one personalized demo here.
Below, we'll list just a few reviews that speak to Buddy Punch's ease of use and great customer support service. (Click here to explore the full list of reviews.)
As reviewers have noted, Buddy Punch provides team leaders and project managers with the necessary tools to streamline timekeeping and monitor labor costs:
"This is an easy product to use for management and employees. All aspects of payroll are at your fingertips. We handle many different project and Buddy Punch makes it easy to track the hours we're using. Awesome product."
Click here to read the full review.
"The ease of this software helps me post schedules quickly. I have three businesses and staff that float between all. The color coding system helps me see what employee or department needs attention."
Click here to read the full review.
"Buddy Punch is easy to use and even easier to understand as a user. Time track makes sense, and edits are made easy to submit."
Click here to read the full review.
"Cannot say enough about their support. Even if the product was not as amazing as it is, I would highly recommend Buddy Punch due to the unbelievable support!"
Click here to read the full review.
Try Buddy Punch for Free
If you feel that Buddy Punch might be the right fit for your business, sign up for a free trial. You can also book a one-on-one demo, or view a pre-recorded demo video.
2. Hubstaff
With Hubstaff, workforce time tracking and attendance record-keeping become seamless.
Beyond just time reports, Hubstaff offers automation for payroll and invoicing, providing a centralized solution for all your workforce management needs.
This is instrumental in enhancing productivity.
As of the writing date, Hubstaff has 4.6 out of 5 stars and 1,412 reviews on Capterra. Hubstaff offers a range of functionalities, some of which include:

"Very happy I moved from Time Doctor to Hubstaff. Huge improvements on all areas and a satisfying product to use. The experience is so good that I find myself wanting to stay with Hubstaff regardless of whether my need for time tracking reduces."
Click here to read the full review.
3. Timely
For those looking for a time tracking solution that effortlessly syncs with their existing technology stack, Timely is the go-to option.
It boasts a wide array of integrations and excels in blending with your current workflows.
Timely enhances its offerings with built-in tools for project management and team planning.
At the time of writing, Timely has a total of 211 reviews on Capterra, with an average of 4.7 out of 5 stars. Timely is loaded with a broad range of high-impact features:
"Timely allows for powerful time tracking that gives incredibly useful insights into how you spend your time while working. The reporting features are also a nice addition and an appreciated helper when working with clients billed by the hour. Beyond that, the automatic tracking just works and is an invaluable addition to any business that has to manage their people's time."
Click here to read the full review.
Try Buddy Punch for Free
If you feel that Buddy Punch could be the right fit for your business, sign up for a free trial. You can also book a one-on-one demo, or view a pre-recorded demo video.
You May Also Like…