7 Best Construction Scheduling Software (from Project Management to Employee Time Tracking)
When your construction company is responsible for multiple projects, it can be difficult to coordinate work crews across each job site. You need to manage schedules, time tracking, payroll, resource allocation, budgeting, client management, and much more.
To help you manage your construction teams and projects, this post looks at different types of construction scheduling software. We cover software that focuses on resource and project management and software that focuses on scheduling, employee time tracking, and payroll.
We'll cover 7 tools to help your construction projects run more smoothly.
Best Construction Scheduling Software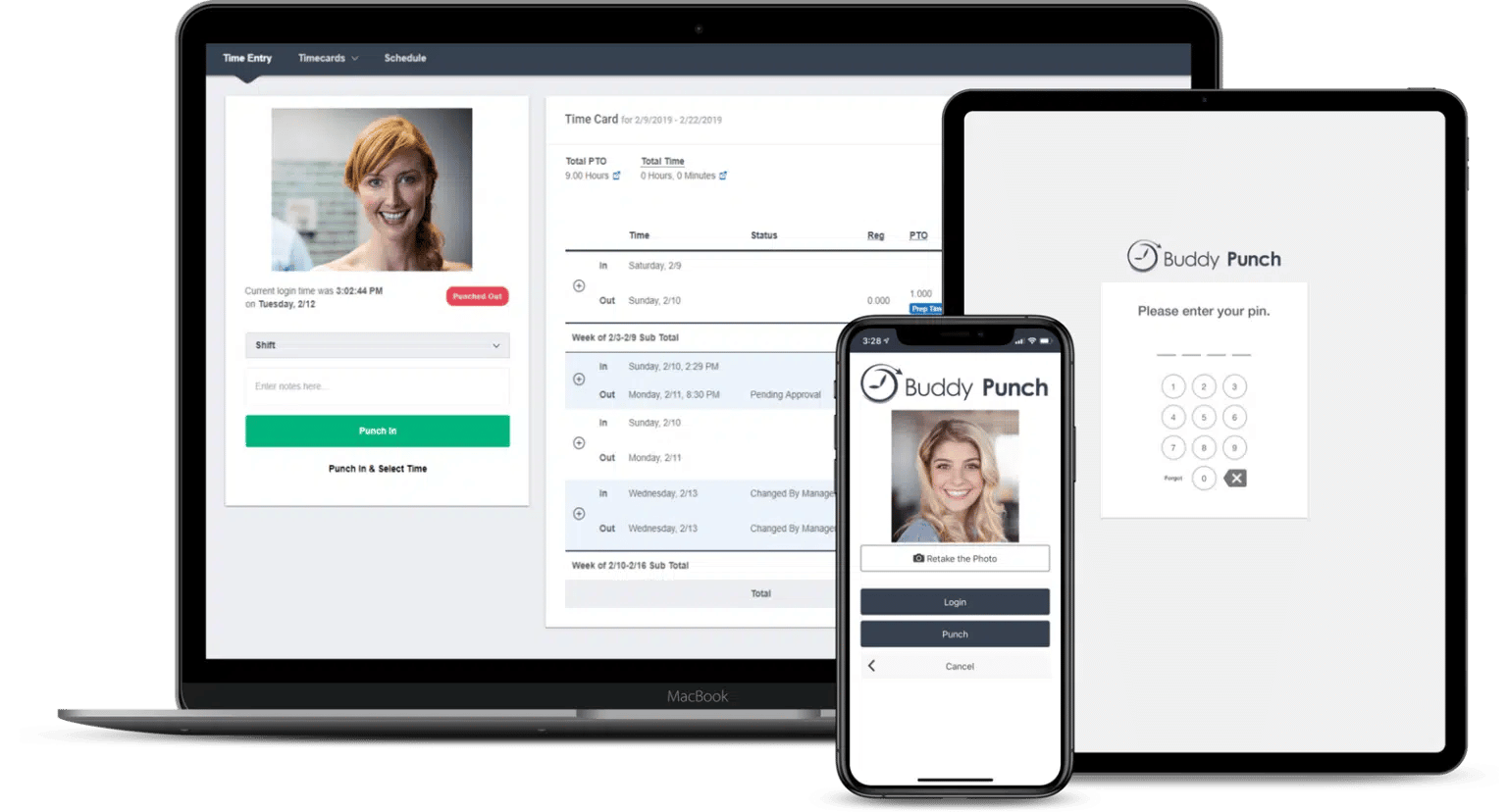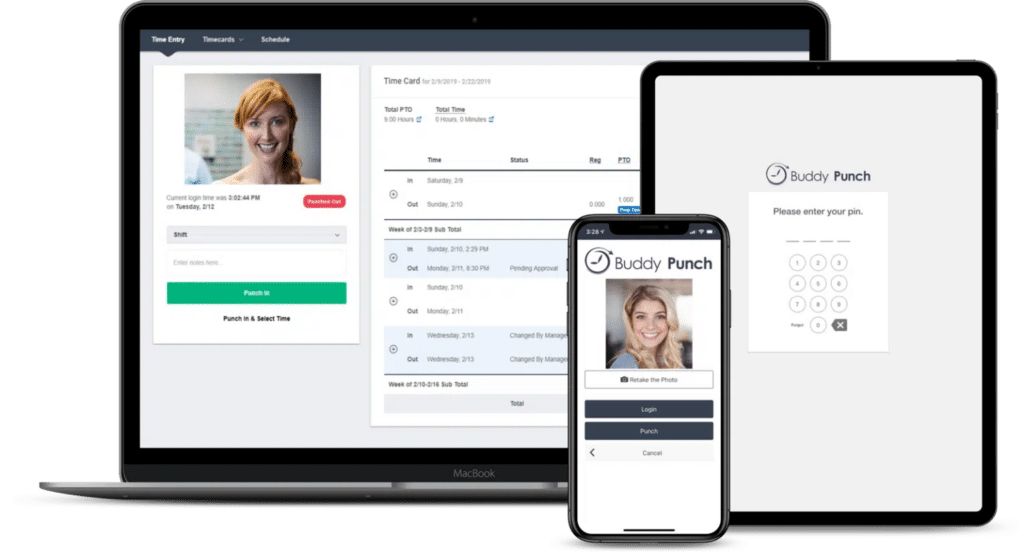 Buddy Punch is cloud-based software solution that helps construction crews with:
Buddy Punch can be used side-by-side with the other construction scheduling software we cover throughout the post, with variable pricing based on which features you select.
You can sign up for a 14-day free trial or you can keep reading to learn more about key features.
One of the hardest parts of project planning is making sure that all your construction workers are when and where they're supposed to be.
This includes not just writing the schedule but factoring in employee availability, holidays, multiple locations, and departments.
Buddy Punch's calendar-based scheduling interface makes it easy to create and share schedules and it includes scheduling tools for workers to trade shifts and edit their availability.
Drag & Drop Scheduling Software


To create a new shift, just drag-and-drop an empty cell within the calendar view. Click on the shifts to edit as needed; editable fields include the time and date, employee assigned, the position they'll be covering, and the location of the shift in question.
You can also create scheduling templates for future use.
Employee Availability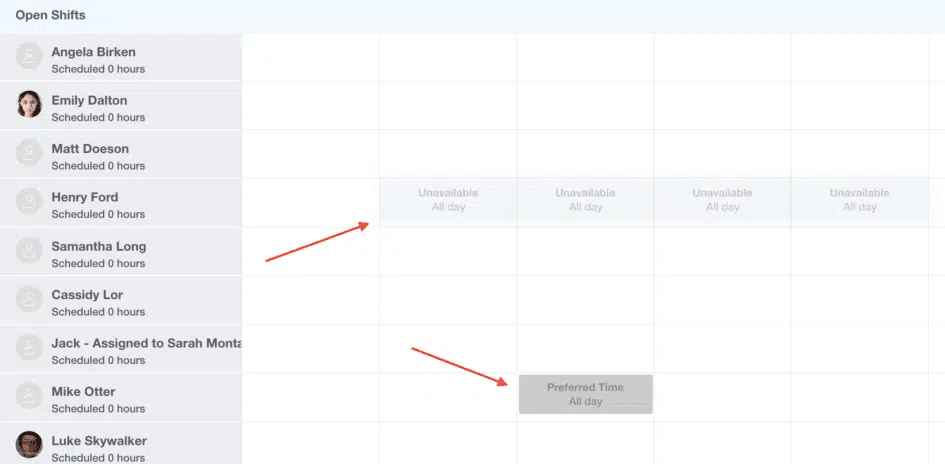 Within their employee portals, construction workers can mark which days and times they are (or aren't) available.
This scheduling solution allows you to have their availability on hand when you create schedules, preventing you from assigning project tasks to people who won't be around to complete them.
Employee Notifications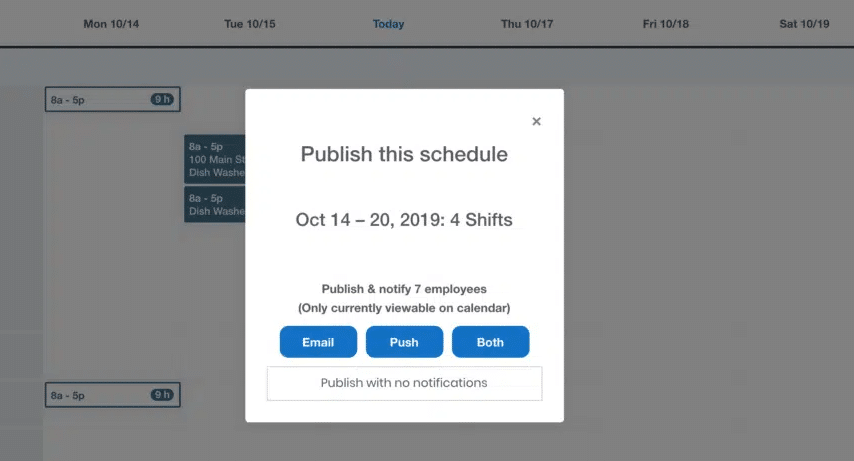 Once you've created or edited a shift, you can send email or push notifications to the appropriate construction crew.
This ensures that everyone has up-to-date information on when and where they're supposed to be, smoothing the workflow of complex projects.
Shift Trading
Sometimes things happen on short notice, and when it does, construction workers can request shift swaps or covers through Buddy Punch. This means your crew can get their shift covered without having to go through a middle man.
Admins and managers can also initiate swap requests for workers (for instance, if they realized they double-booked someone).
When it comes to construction project management, sometimes you need to zoom out. Since Buddy Punch tracks when and where crews are working, you can:
Monitor project progress by location
Compare projected labor costs to actual costs
Track Projects by Location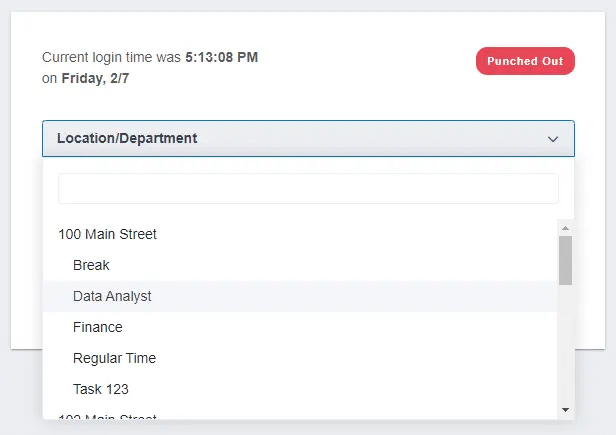 Buddy Punch lets you create locations to assign to your construction workers; this information is automatically included on their time card. Similarly, you can also assign locations to entire construction crews using the "Departments" feature.
Using the locations feature lets you easily pull up summaries of every shift worked at a particular construction site, letting you see how close you are to meeting your milestones. If delays or complications arise, you can adjust your task management approach so you can stick to your project timelines.
Accurate Labor Costing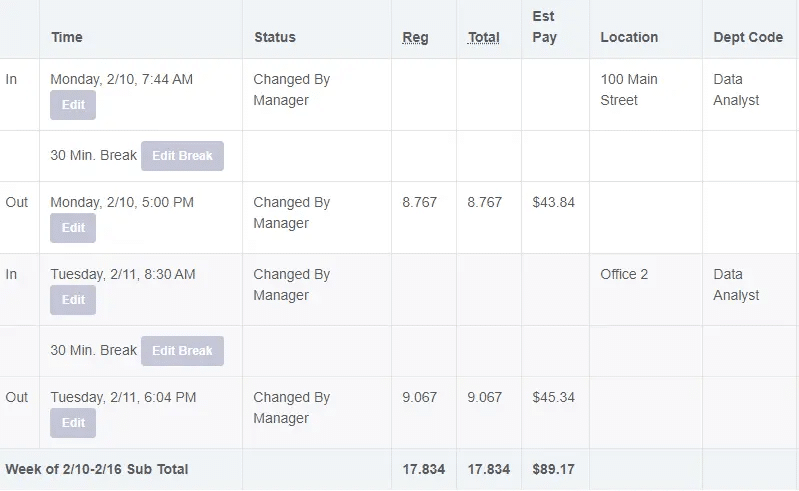 Once you've narrowed down hours worked by location, it's straightforward to do labor cost tracking for the matching enterprise.
You can then compare that number to the initial estimate to proactively determine whether you're staying on target with your initial estimates. Or you can use data from similar construction projects to create more accurate cost estimates for bids and pricing, improving profitability.
Buddy Punch is an online time clock that construction crews can use to punch in and out from a designated kiosk (e.g. a computer or tablet) or from their personal devices, including Android and iOS smartphones.
Buddy Punch's time clock comes with:
A text to punch feature, so your project team can clock in and out even if they're not connected to the internet.
Several advanced accountability features that help guarantee your crew is tracking their time accurately and honestly, preventing time theft and things like buddy punching.
Plus, Buddy Punch's time clock can round punches, factor in automatic breaks, track PTO (with customizable accrual rules for each employee), and let you easily edit someone's time card.
Text to Punch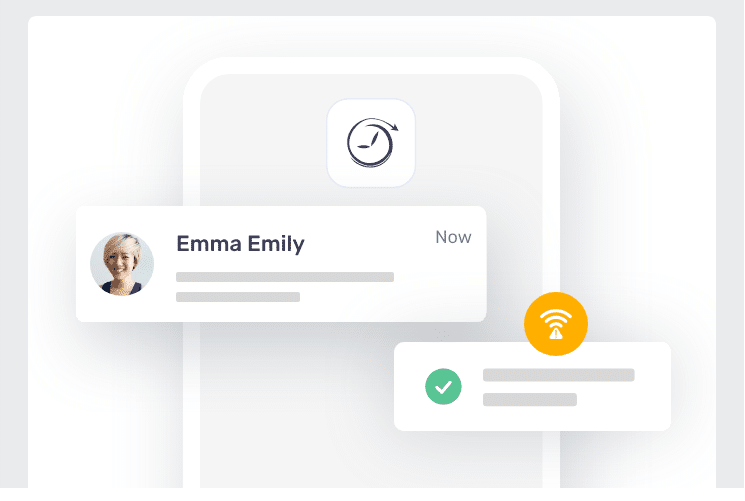 Not all construction sites have Wi-Fi. When that happens, workers can clock in and out by sending texts.
You can also set up auto-confirmation messages for your workers.
IP Address Locking
When a site does have Wi-Fi, you can require construction crews to log in from a list of approved IP addresses.
This ensures that workers are logging in at the site in question rather than attempting to log in remotely before they've arrived.
Geofence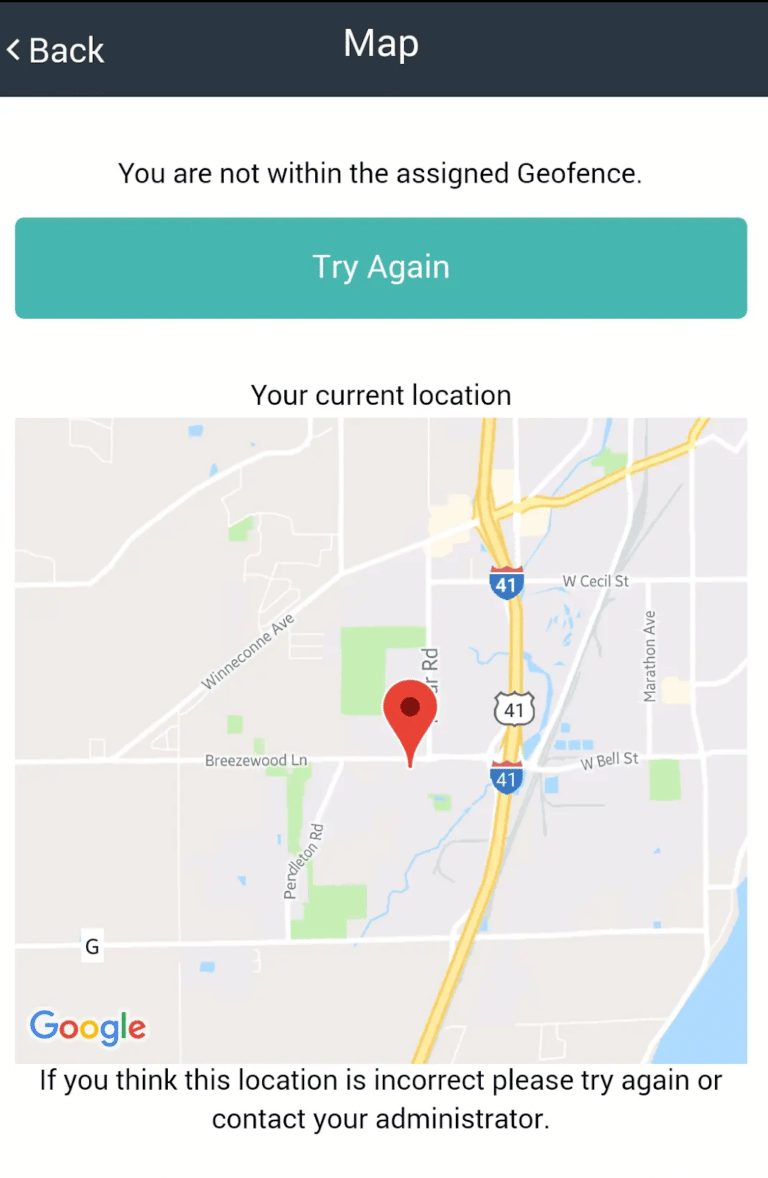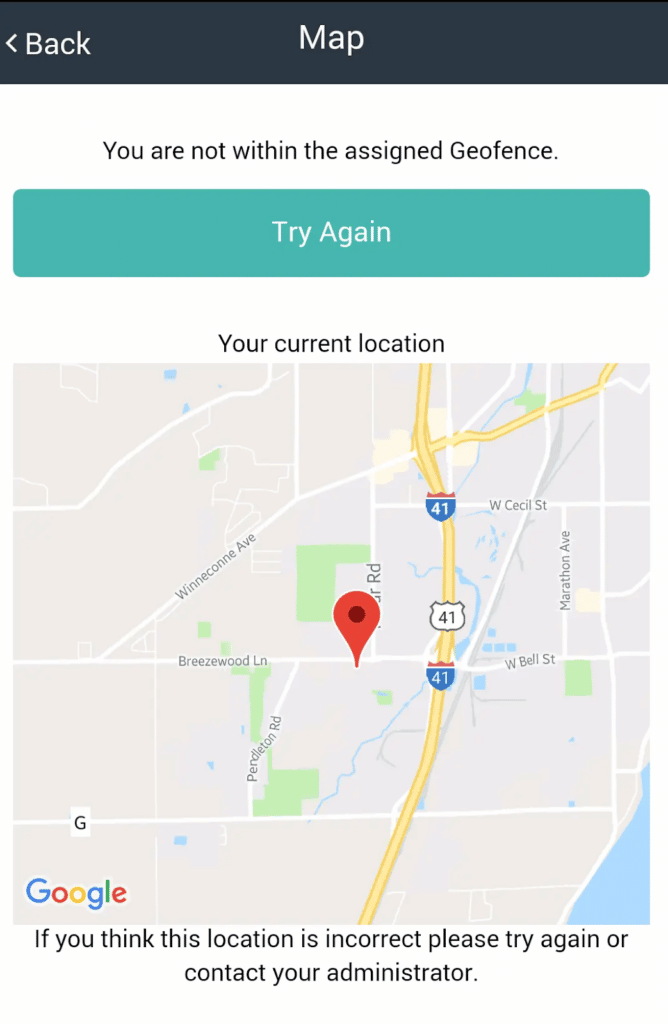 Buddy Punch allows you to set up a geographical radius around each construction site, and it checks workers' GPS location when they log in. If the worker is too far from the site, Buddy Punch will instruct them to get closer before punching in.
This way you don't have to worry about someone clocking in for work when they're on their way to work and running late.
Photos on Punch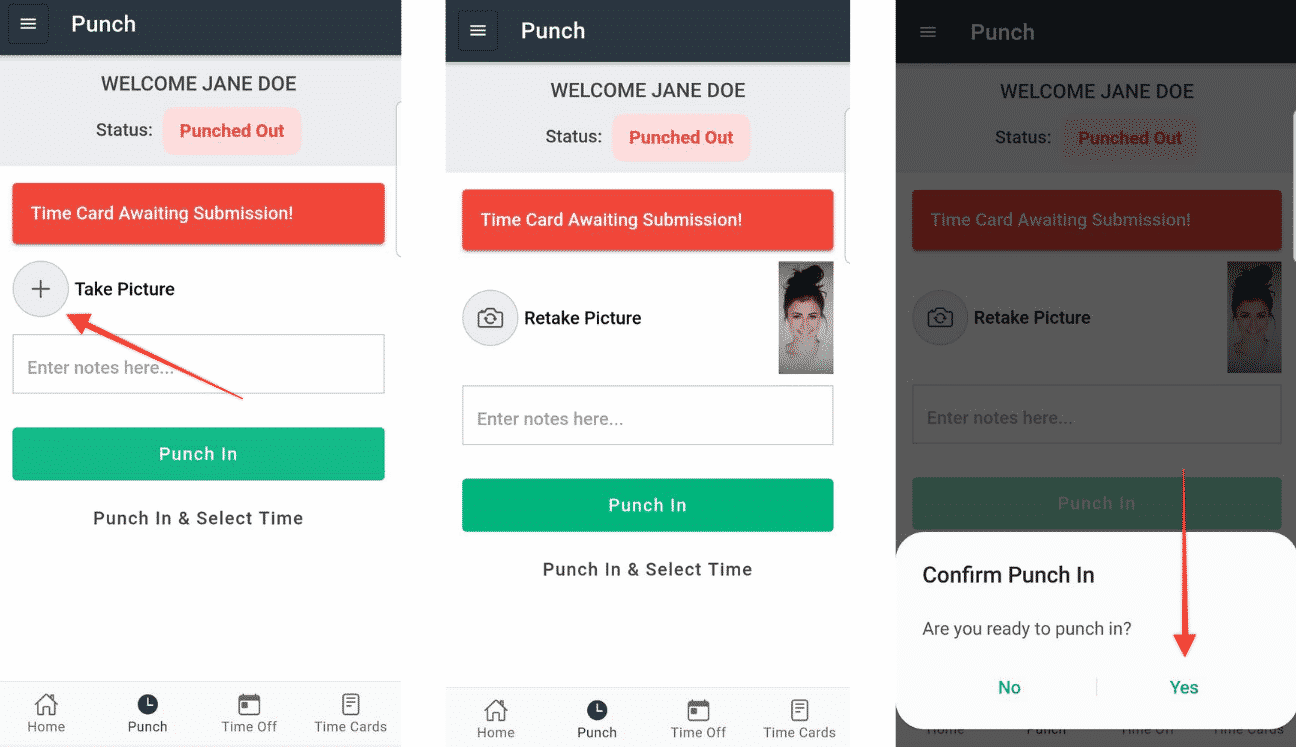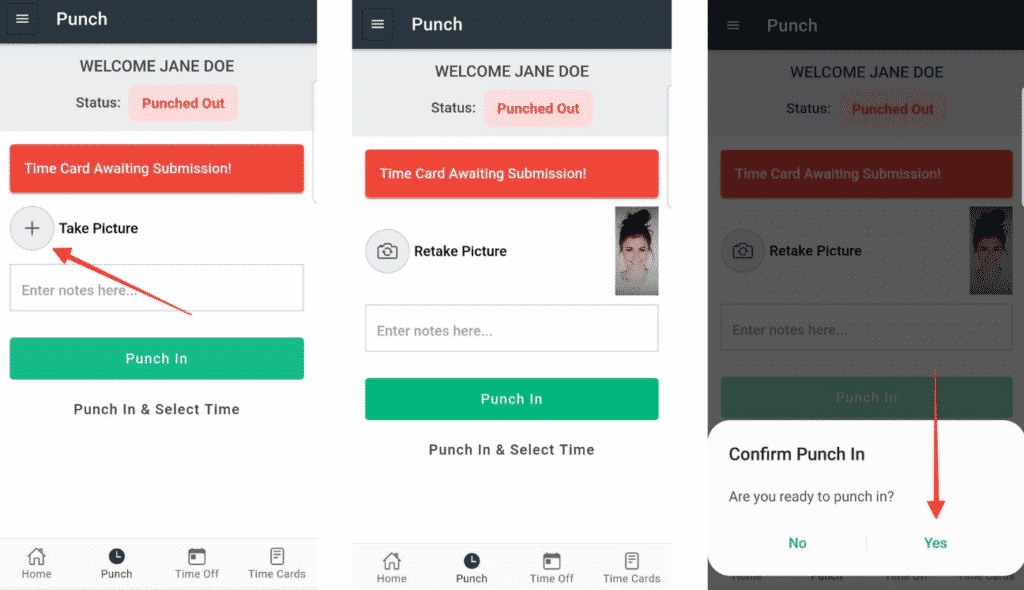 If you enable Photos on Punch, construction workers will need to upload pictures from their device's webcam to punch in.
Facial recognition can be used to eliminate time theft, and prevent buddy punching.
Punch Rounding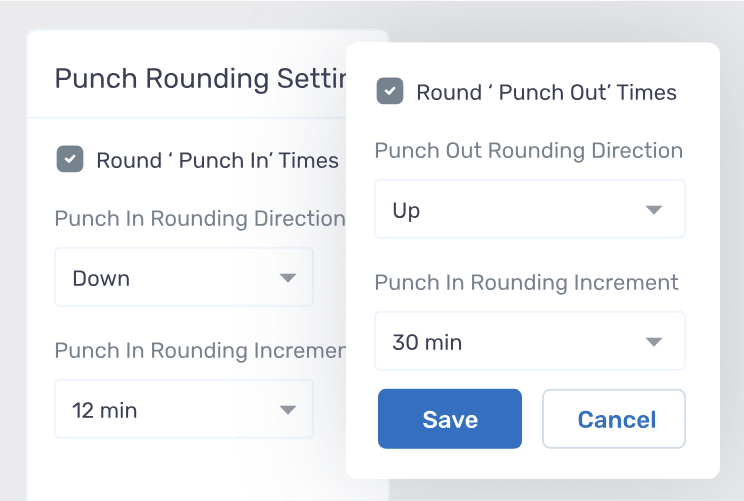 You can set up automatic rules for how time increments are rounded; for instance, if someone punches in at 7:07 AM, you can choose whether that gets rounded down to 7:05 AM or up to 7:10 AM.
Punch rounding ensures consistency in hourly reporting and fosters accountability. In addition, it keeps unscrupulous employees from abusing rounding in their favor, preventing unexpected hours worked from accumulating into overtime pay.
Automatic Breaks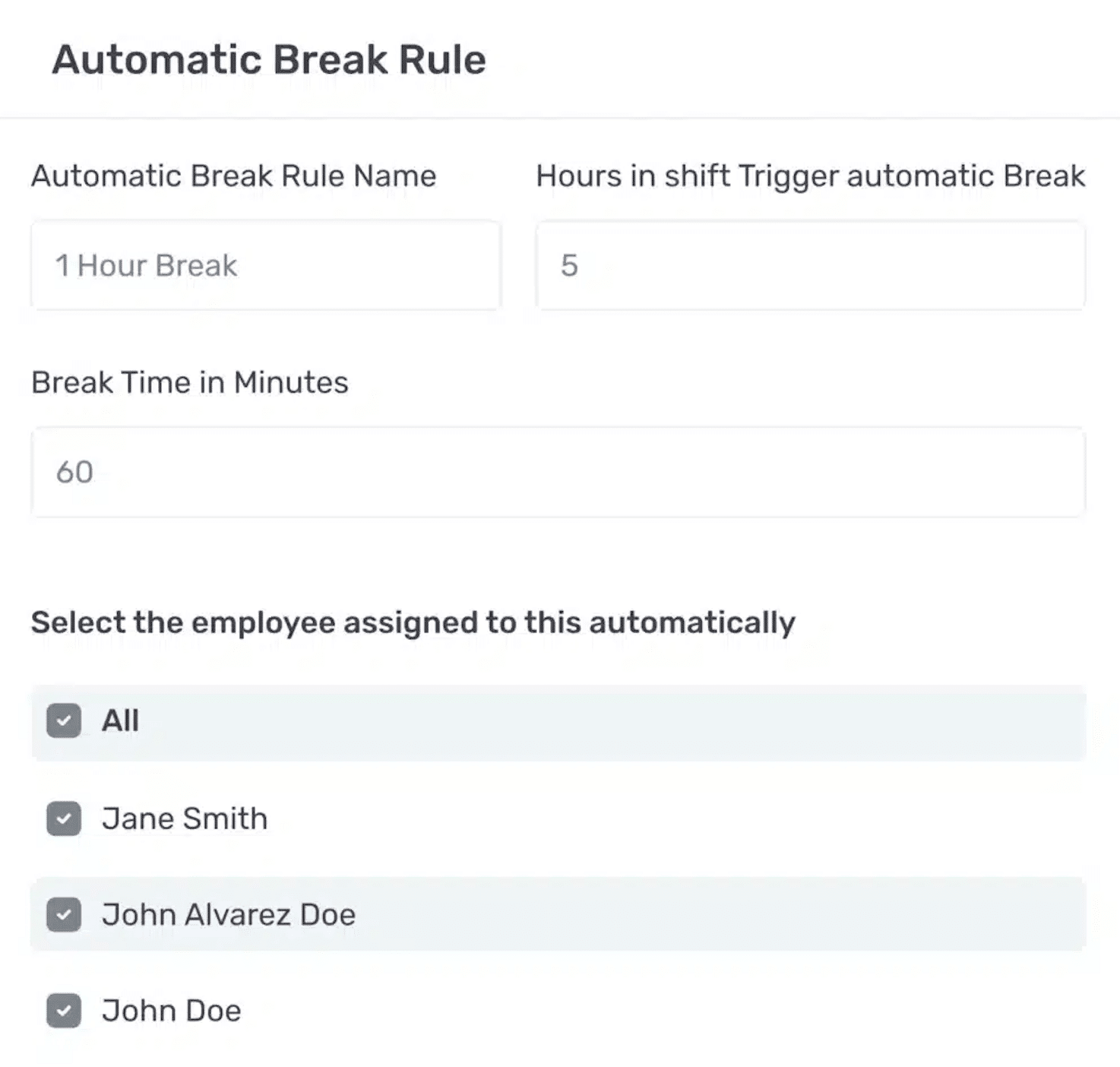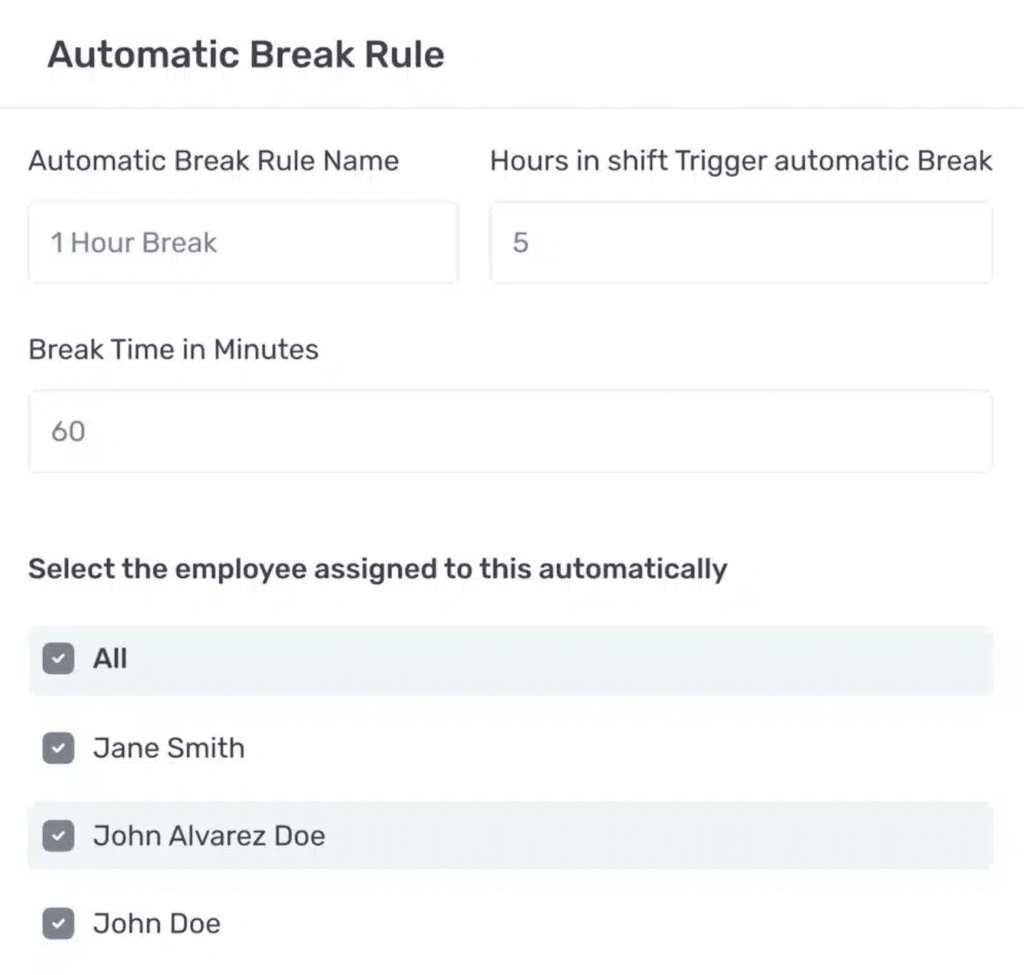 Repeatedly clocking in and out increases the odds of human error, so Buddy Punch includes the option for automatic breaks. Breaks will be automatically deducted after a certain amount of hours are worked, meaning your construction crew will have one less thing to keep track of.
Meanwhile, you can customize break rules by employee or department, allowing you to tailor breaks to your construction crew's work schedule.
PTO/Accrual

Buddy Punch allows administrators to either manually add paid time off or to let paid time off accrue automatically. In addition, you can customize accrual rates for different employees (e.g. based on seniority).
Employees can view their PTO through their portal, fostering transparency and mutual accountability. They can also use their portal to request PTO. (When an employee requests PTO, admins can either automatically approve the request or review it manually.)
Having a centralized portal for PTO requests streamlines the process, allowing admins to simultaneously account for both the time-off and payment aspects of PTO.
Editable Time Cards
After a long day of work, construction workers may sometimes forget to log out. Whenever errors like this happen, admins can just pull up the employee's timecard, edit the time worked, and save the revised version.
Catching these errors early saves time, money, and energy come payroll time. It also fosters transparency between employees and admins, letting everyone see in real-time that they're on track to get paid what they're worth.
When you have separate systems for tracking hours and running payroll, it increases the odds of critical information getting lost in the shuffle. Buddy Punch lets you calculate payroll in Buddy Punch, increasing efficiency and accuracy. Alternatively, if you're satisfied with your current payroll system, Buddy Punch has integration options, letting you export your data directly into your payroll processor.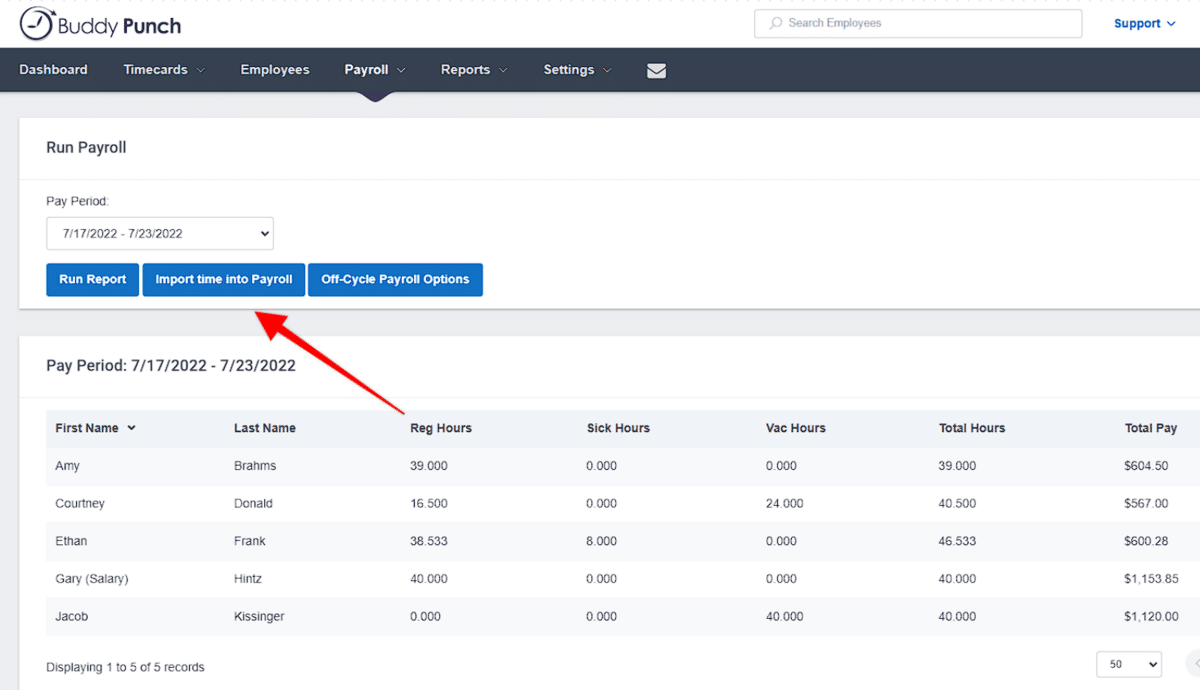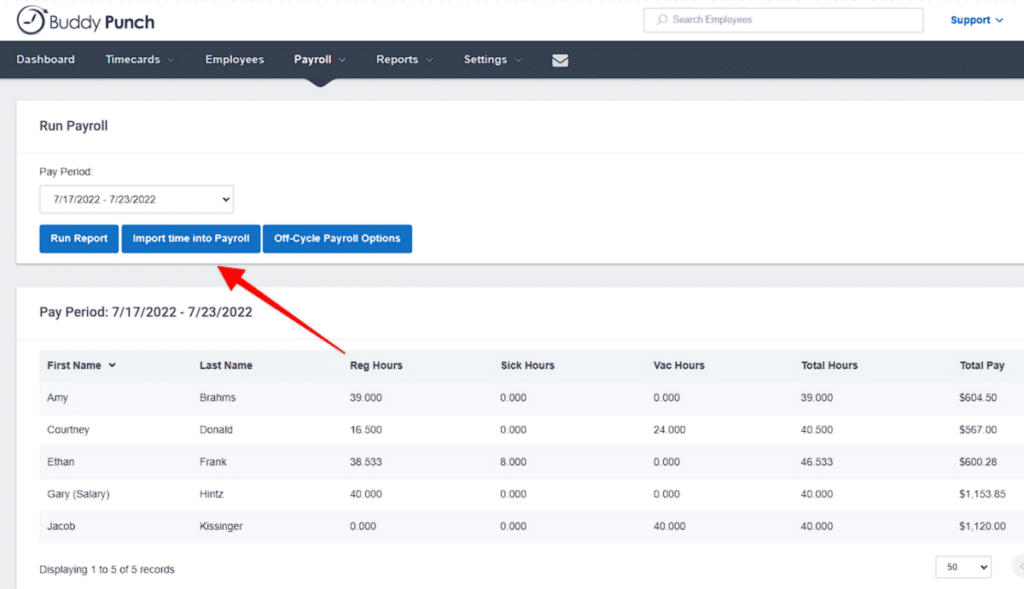 When you use Buddy Punch's payroll feature, you can automatically import your construction crew's timecards. Total pay is calculated based on hours worked, PTO, and any bonuses that were manually added to the timecard.
Taxes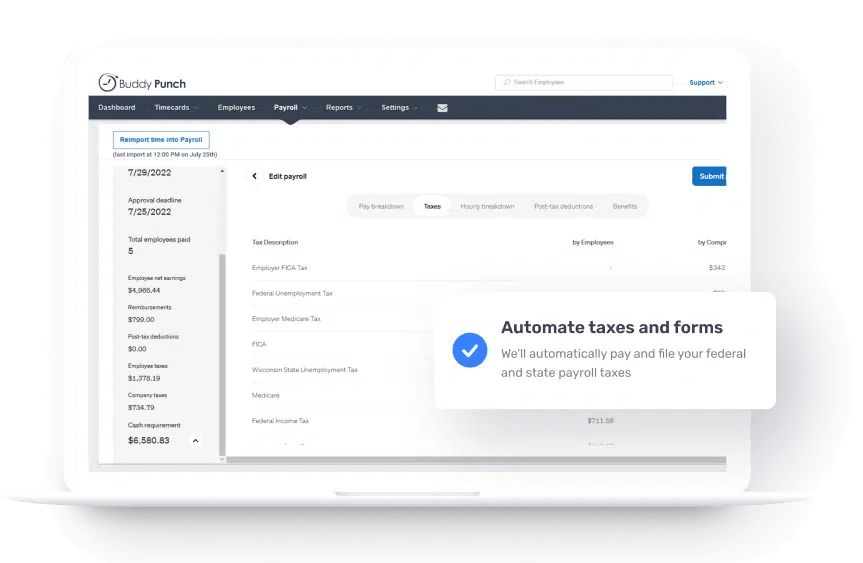 Buddy Punch automatically files federal, state, and local taxes for the U.S., as well as sending workers pertinent tax forms (like W-2s).
It also has a menu dedicated to tax document management.
Payment Method: Employee Self-Service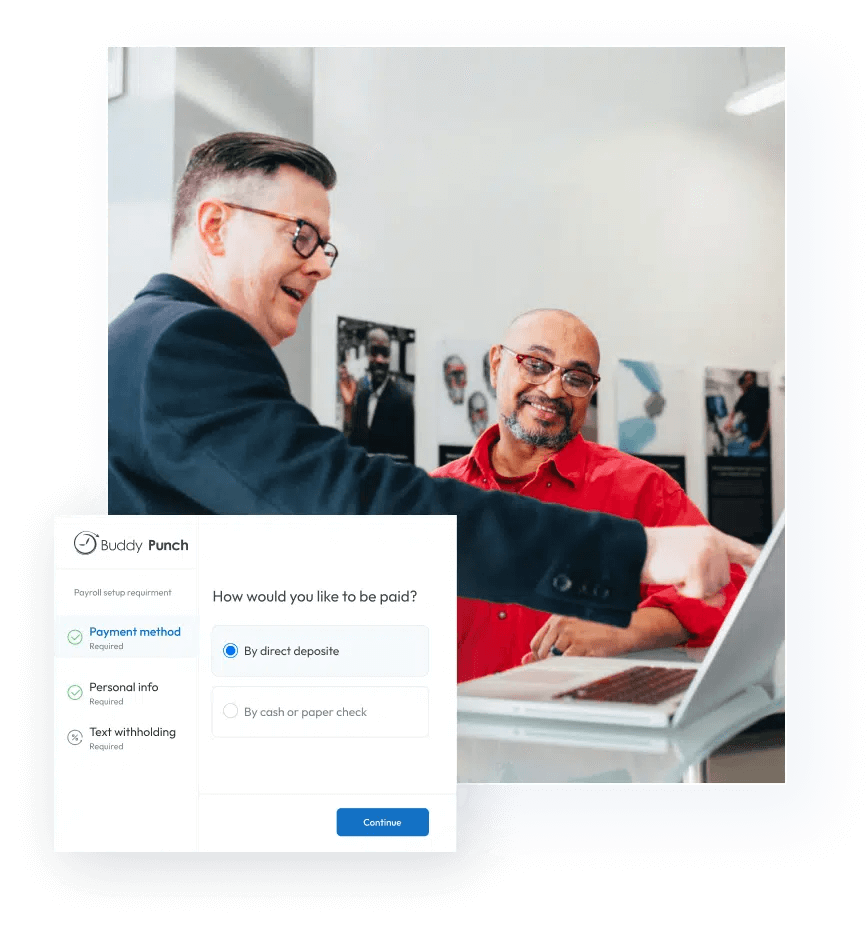 Employees can set up their payment preferences within their portal. From there, Buddy Punch can issue payment via direct deposit or check. If they choose direct deposit, they will automatically receive payment once you submit payroll.
Export Payroll Reports on Demand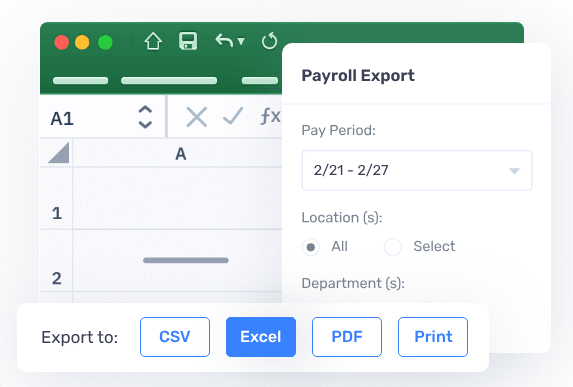 Buddy Punch allows you to export payroll into Excel spreadsheets for one or more pay periods. You can view an hours summary, daily hours, an in/out summary, a PTO summary, or employee details.
Set Up Payroll Integrations with Your Current Payroll Provider
If you already have a payroll system, you can export your construction crews' hours directly into it because Buddy Punch integrates with Zapier, QuickBooks, ADP, Gusto, Paychex, Paylocity, PayPlus, SurePayroll, and Workday. Importing your data this way saves you the hassle of gathering and inputting paperwork manually.
What Construction Companies Are Saying

Buddy Punch has a 4.8/5 stars on Capterra based on over 800 reviews, including these from the construction industry:
"This is an easy product to use for management and employees. All aspects of payroll are at your fingertips. We handle many different projects and Buddy Punch makes it easy to track the hours we're using. Awesome product…."

Click here to read the full review.
"…So far, the Buddy Punch App has saved me time with the weekly payroll time cards… I like that the employees can clock in and out on their phones since we have construction sites where there isn't a mobile office. It also lets them select the job they are working for so we can have accurate billing. It is helpful for our laborers who are often on multiple projects throughout the day. As an administrator, I like that I can access it from my phone or desktop… It ha[s] a lot of features that a construction company needs."

Click here to read the full review.
"This program does exactly what I want it [to] do. I needed a simple time keeping app where I could customize things to suit each employee and I found it. They haven't had any issues minus forgetting to clock in or out but those are easy fixes. If I have any questions I just use the messaging center and someone is always quick to respond and they have always been able to solve the problem…"

Click here to read the full review.
"Employees can punch in wherever they are assigned. We can use a geofence if [the] employee [is] not punching in at the yard. Can see where they are when they punch in. Has prevented "stealing time". Perfect for our weekly payroll information…"

Click here to read the full review.
"Overall it's a great app!!! I was able to easily navigate the app and desktop app. The guys were able to easily use it! It was much more efficient than the handwritten time sheets we have been using… This was so user friendly and easy to navigate. It is very affordable and breaks the individual's hours down to a report that I could merge with our payroll provider. Also you can put in the job address so the employee has to be on-site to clock in or out…"

Click here to read the full review.
"…Very inclusive of everything admin needs to address different scenarios "in the field". Multiple customer reps were available via "Chat" to help with set up and answer questions. Rep was very knowledgeable and helped me with every single question and scenario I had trouble with. Now I am familiar with the site and can easily use all its functions. Using Buddy Punch has been fabulous thus far…"

Click here to read the full review.
Other Construction Scheduling Software
If Buddy Punch isn't a good fit for your company — or you want to use Buddy Punch in tandem with a construction project management software — keep reading. From small businesses to general contractors, these construction scheduling tools can help you complete projects quickly and efficiently.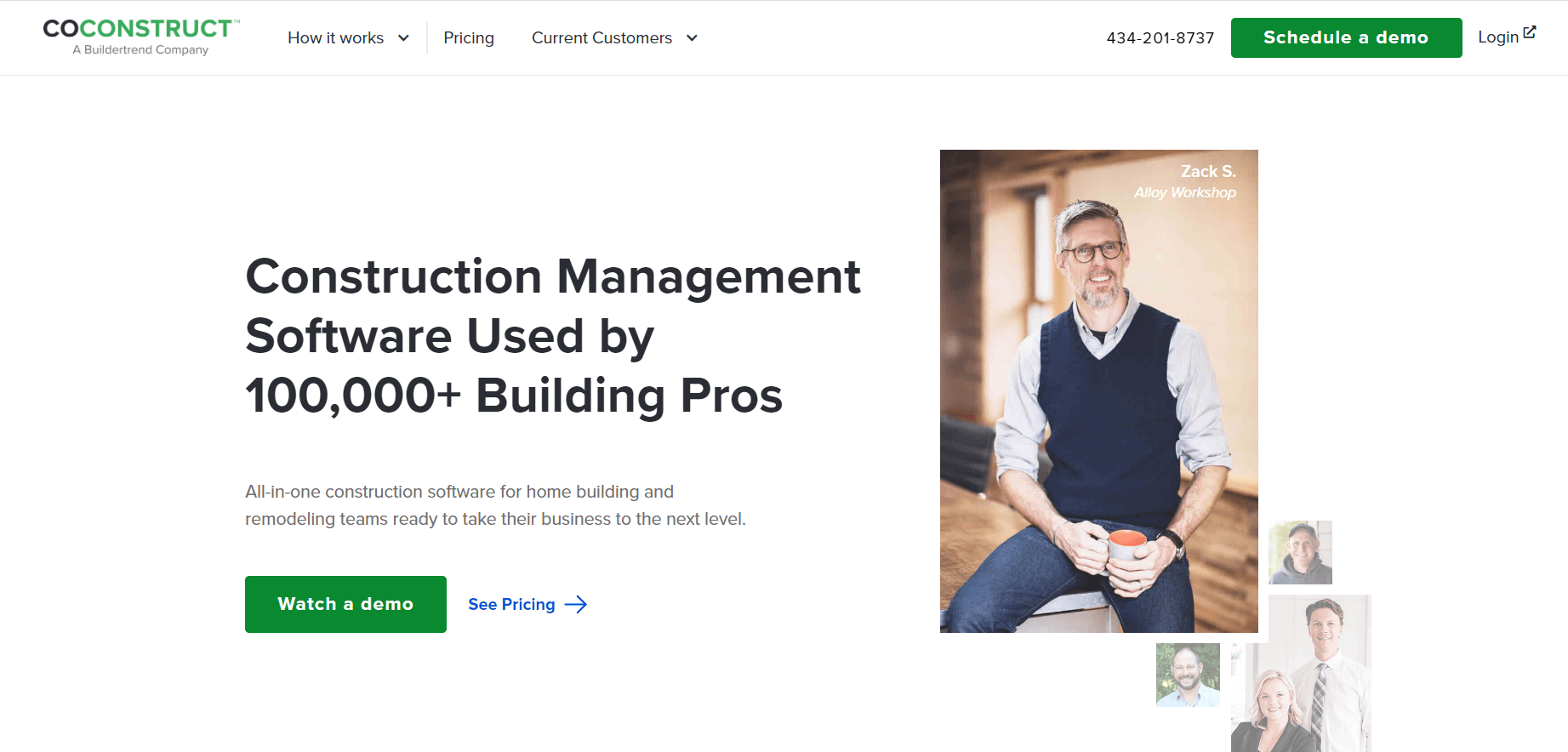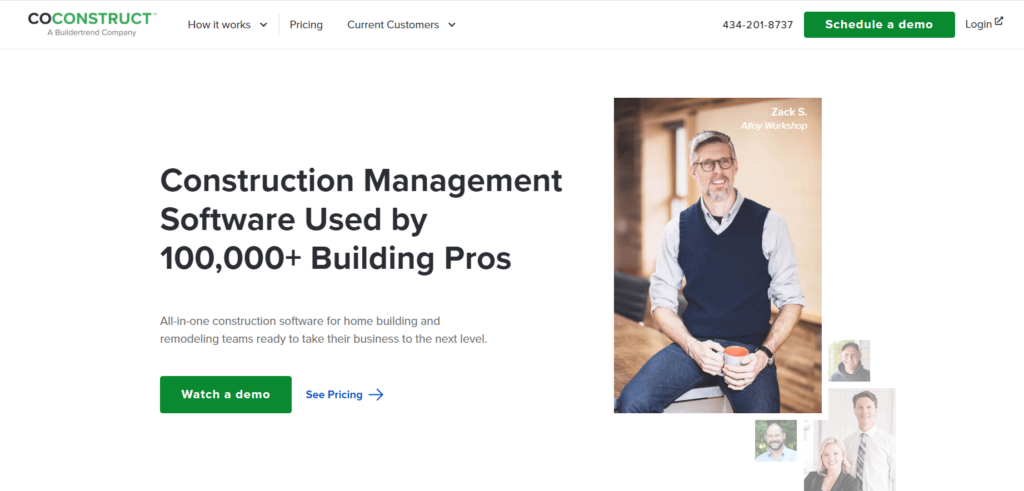 CoConstruct is all-in-one construction software for home building and remodeling teams. It handles both employee management and project management, from proposals and bids to Gantt chart scheduling views.
In addition to being a centralized hub for communication with stakeholders — both customer relationship management (CRM) and subcontractors — it also lets you collect digital signatures for purchase orders, estimates, and selections.
Manage and Track Leads
Budget and Forecast Project Costs
Invoice Clients
Track Change Orders and Expenses
As of writing, CoConstruct has 4.7/5 stars based on 850+ reviews.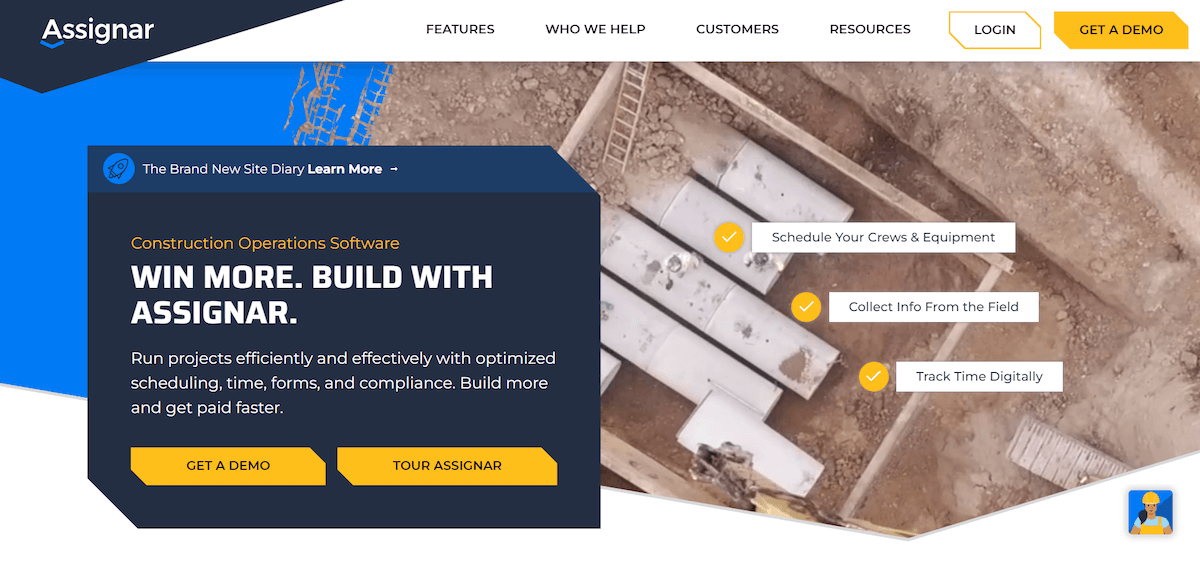 Assignar is a Construction Operations Platform designed for self-perform contractors. It lets you keep track of both workers and equipment, including documentation like worker licenses and maintenance records.
Their customizable dashboards allow you to focus analytics on the variables that are most important for your specific business.
Crew & Equipment Management
Scheduling & Assigning
Time Tracking & Field Data
Reporting & Analytics
As of writing, Assignar has 4.7/5 stars based on 60+ reviews.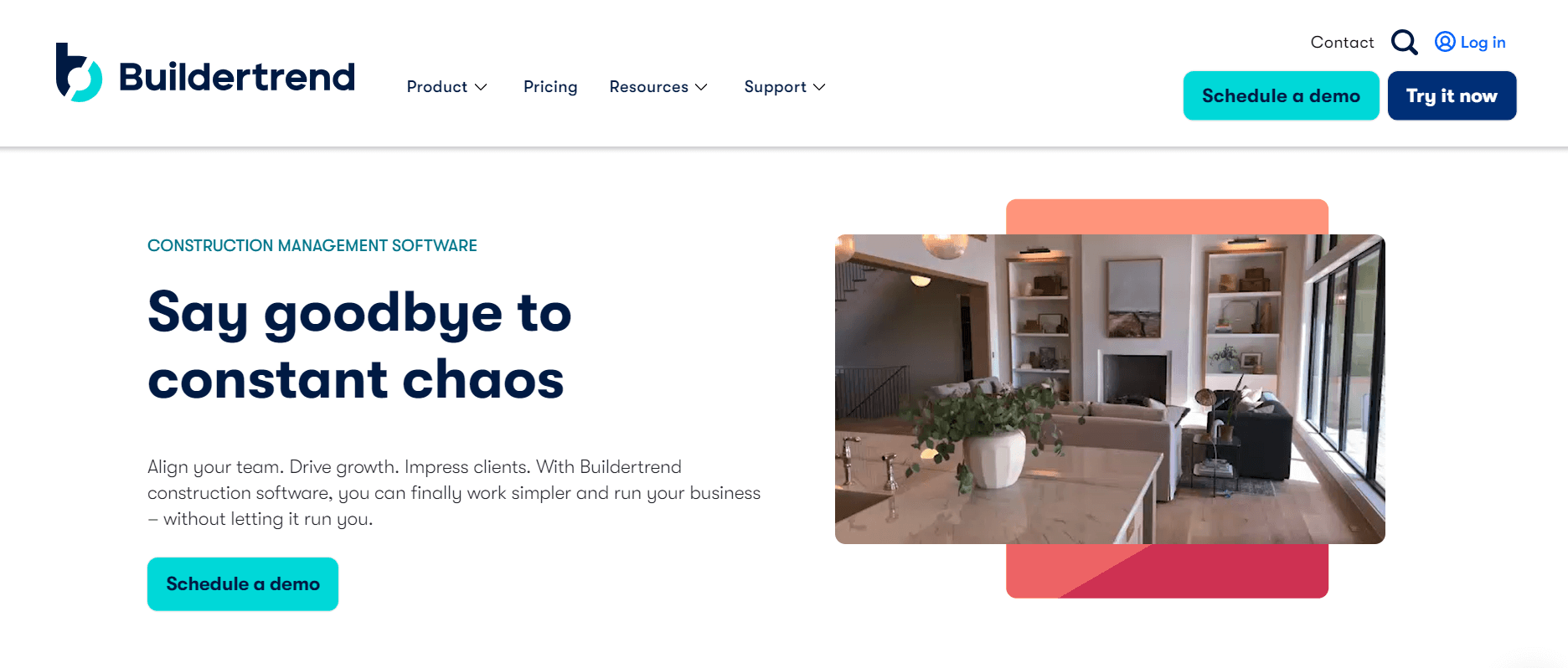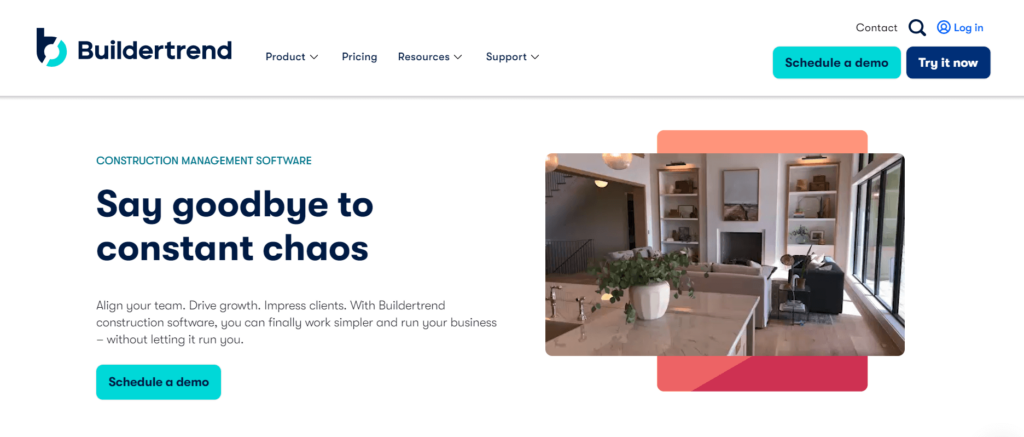 Buildertrend offers solutions for home builders, remodelers, specialty contractors, and commercial contractors. In addition to providing project management tools ranging from scheduling and bids to email marketing, Buildertrend offers website and onsite consultations for construction businesses.
They also host two-day conferences at their headquarters in Omaha.
Materials management
Financial management
Sales management
Project management
Customer management
As of writing, Buildertrend has 4.5/5 stars based on 1600+ reviews.


Buildxact considers its customers to be builders, remodelers, and dealers, facilitating connections among the three groups.
For builders and remodelers, Buildxact is an all-in-one construction project management solution that allows for faster takeoffs and quotes. It can also handle scheduling and invoicing.
Customer management
Preconstruction
Project management
Financial tools
Dealer connections
As of writing, Buildxact has 4.5/5 stars based on 140+ reviews.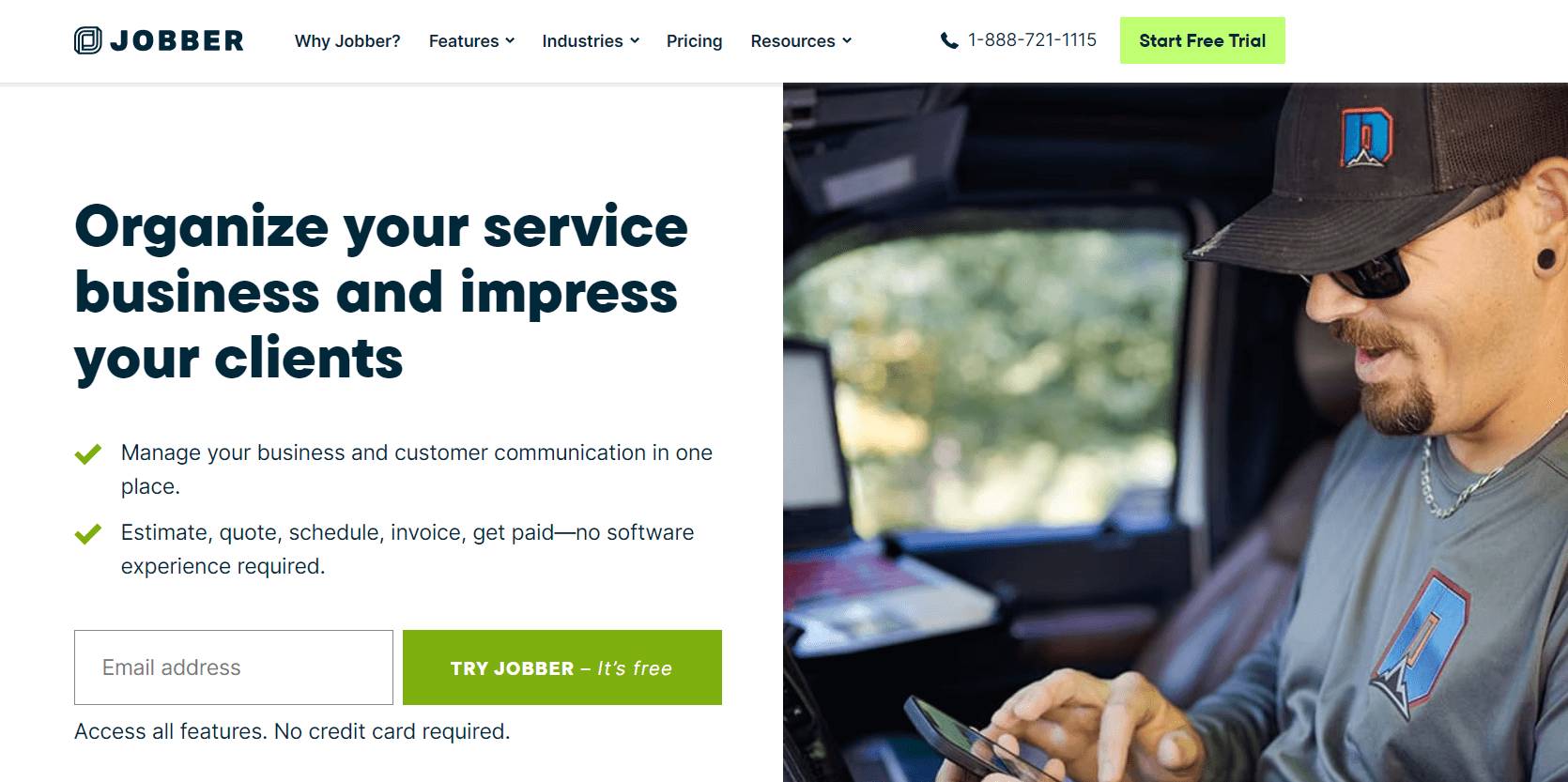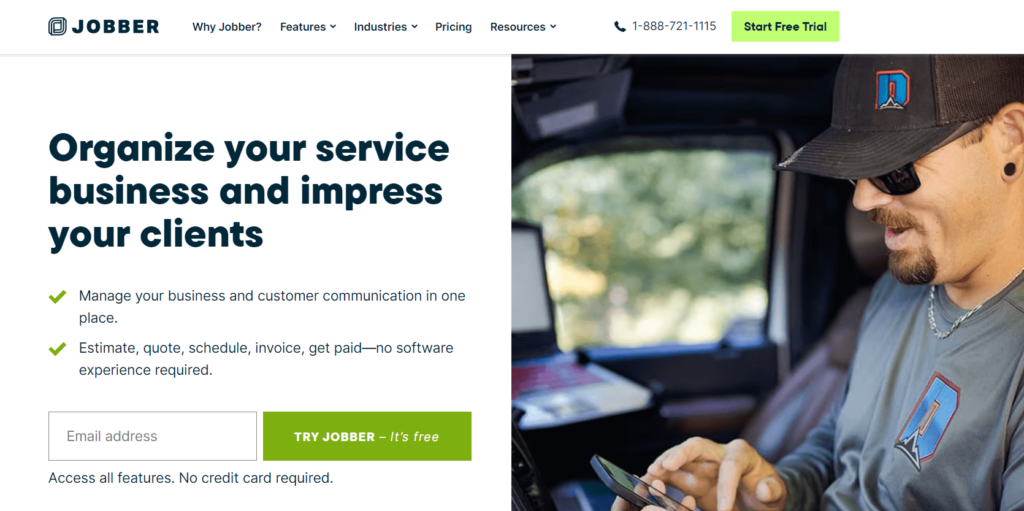 Jobber centralizes business and customer communication, allowing you to manage jobs, customers, and business needs via desktop or mobile app.
They also host resources like salary guides, educational materials, grants, and the Jobber Summit.
Scheduling and dispatching
Invoicing and follow-ups
Job forms
Quoting and follow-ups
As of writing, Jobber has 4.5/5 stars based on 700+ reviews.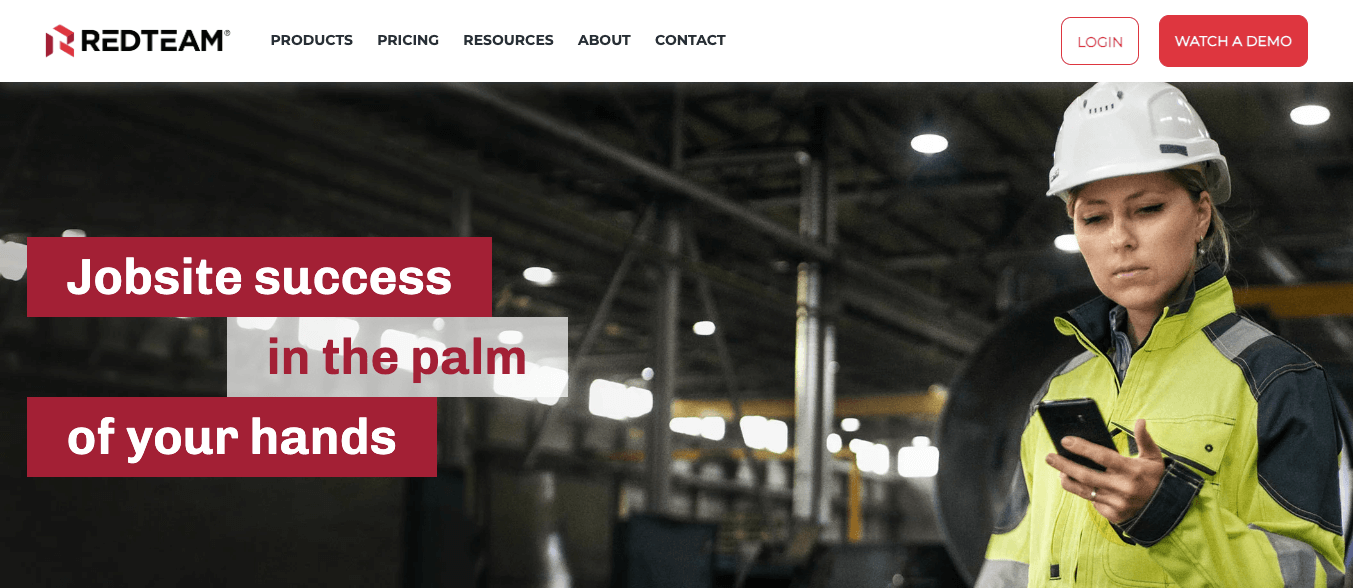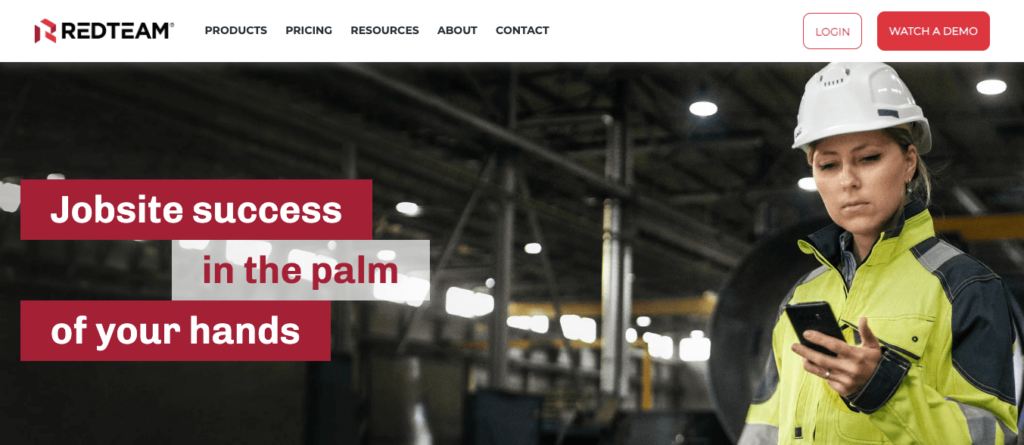 RedTeam Fieldlens' construction project scheduling software allows information sharing between office and field team members. It allows you to document decisions, assign to-do checklists, and generate daily reports. Markup and redline changes are reflected directly in the drawing plan.
Real-time field data
Schedule automatic reports
Resource tracking
Custom notifications
As of writing, RedTeam Fieldlens has 4.4 / 5 stars based on 15+ reviews.
Next Steps: Improve Your Construction Scheduling
In this post, we looked at 7 different options for construction scheduling software — including our own tool, Buddy Punch.
Buddy Punch is a cloud-based construction time tracking tool, scheduling software, and payroll system all rolled into one. It's great for construction crews, as our software works on any computer, tablet, or smartphone. It can also be used in tandem with other construction software on the list, such as tools that focus on resource management or client management.
To learn more about Buddy Punch, you can: