How do you make a schedule?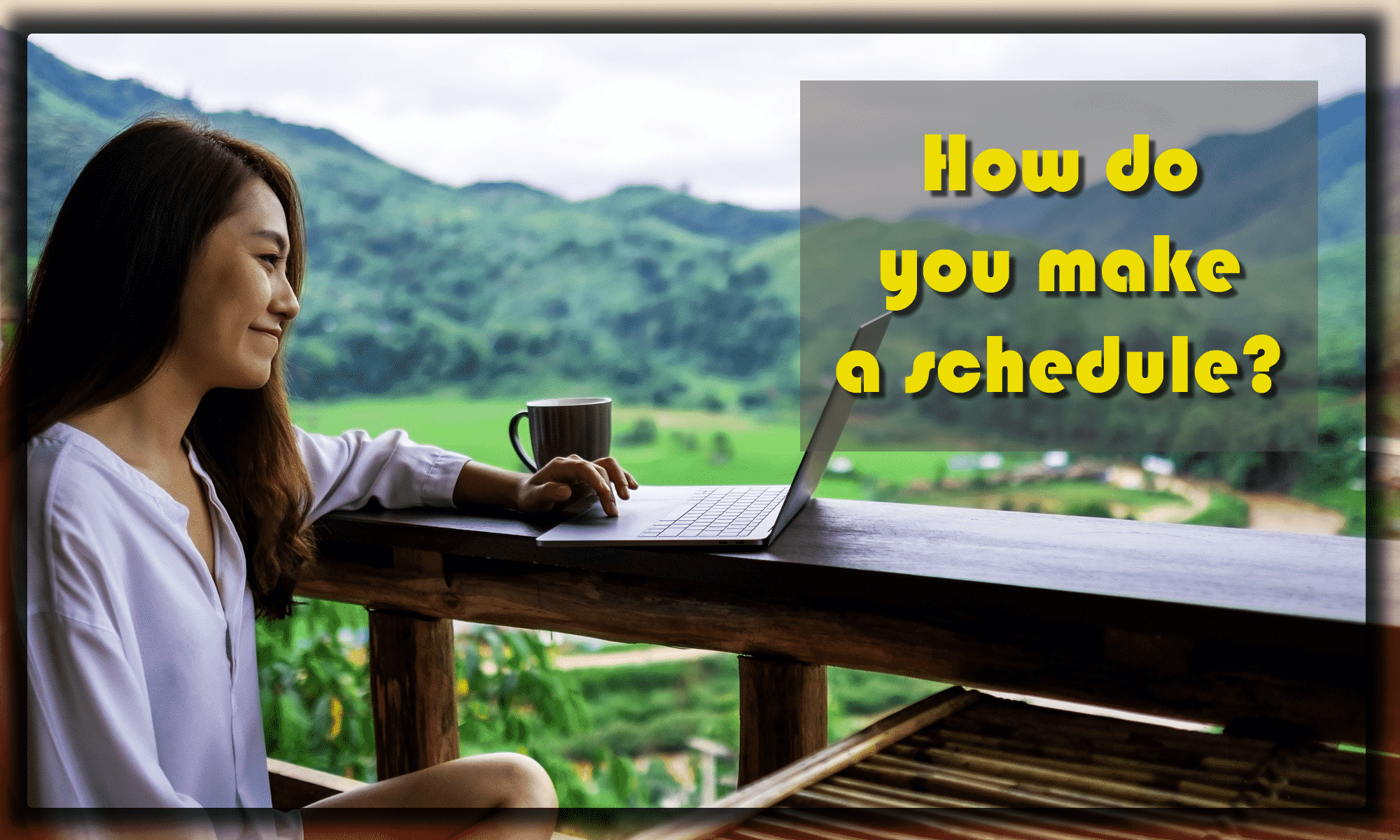 For many companies, schedules are an essential component that allows the organization to run smoothly. It's helpful for everyone within the business, most notably the employees, who know where and when they need to be ahead of time. However, anyone who has been charged with making a schedule knows how difficult it can be, especially if there are multiple layers to consider.
Ultimately, the schedule must balance the needs of the manager, the employees, and the organization as a whole — and that's no easy task. If the schedule is done correctly, then processes will be smooth, and the organization can prosper. If the schedule isn't done correctly, then the organization will be making an already difficult task even more difficult.
While it can be daunting to put together a schedule, it's important to take a positive approach. With some all-important behind the scenes work, plus a few tips, tricks, and resources to help you, you can put together a schedule that helps, rather than hinders, your organization.
How do I make a good schedule?
You can make a good schedule by following some basic principles. Ultimately, it all comes down to your requirements and preparation. Managers should take some time to determine their needs, which means figuring out what skills they need and when and where they need them.
Some key factors to keep in mind include:
The business hours of operation.
The tasks that must be completed during each shift.
Any specific skills that are needed during each shift (for instance, management skills).
Your legal requirements, such as the number of hours an employee can work and breaks that must be given to employees.
Your schedule can only be 'good' if your employees follow it. If they don't, then it'll be a bad schedule. You should communicate the schedule as early as possible. You may also want to put together some schedule policies, such as rules pertaining to sick days and other absences, including the correct procedure for notifying the manager. With enough advance planning and clear communication, it's always possible to make a schedule work for your business, no matter how complicated it may seem at first glance.

How do you make a schedule?
Fundamentally, a schedule is about details. So before you 'make' the schedule, you'll first need to determine what you will need to include within it. The most important detail will be your staffing requirements. Once you have that, you can check your employee availability and make sure that they're in sync.
You can make a schedule using digital or non-digital means. Most managers find it easier to schedule their employees using specific software, such as Buddy Punch, which allows them to see all the relevant details in one centralized location.
To determine your requirements, it's best to look at your historical data. For instance, if you run a restaurant and you're creating a schedule for a Friday evening, you can look back over the number of sales you had on similar Friday evenings in the past.
How do you make a simple schedule?
To do this, simply create shifts within your opening hours (morning, afternoon, evening), create a list of all the roles that will be required during those hours, and then assign an employee to a shift and role.
You can make a simple schedule by keeping things as straightforward as possible. It's possible for schedules to be complex, for instance, if you need to make a schedule that spans dozens of employees and multiple locations. But if you're running a small, one-location business, then you can make a simple schedule.
How do you stick to a plan?
advance planning work comes into its own; by taking some time to think carefully about your needs (and your limitations), you can create a schedule that works for your business. Scheduling can be tricky, but it's next to impossible without some effort and energy!
Once you've gotten your 'good plan,' the next step will be to communicate it to anyone who needs to know what it is. Companies are much more likely to stick to their scheduling plan if everyone knows what it is. You can notify your employees of the plan from within the Buddy Punch software. In the end, it's all about communication — if everyone is aware of the schedule, then there'll be less room for errors.
Finally, you can stick to your plan by actively managing it. Even if 98% of the plan goes off without a hitch, that would still leave 2% that hasn't gone to plan. And that's OK if a proactive approach has been taken towards the management of the plan. Staying on top of everything, rather than just letting things cruise along, is essential.

How do you write a schedule?
You can write a schedule by figuring out the company's shift requirements and then writing them down, either by hand on a piece of paper or by using specialist scheduling software. If you know what your company needs each shift and have a list of employees to hand, then you can simply place an employee with the required skills into one of the shift roles.
If you're looking for some help putting together your employee schedules, then check out Buddy Punch. Our scheduling software makes scheduling as easy as it can be. Packed with features, it allows you to create, manage, track, and optimize all components of your schedule.
You'll be able to put together your schedule in a matter of minutes. You can manage the schedule across all locations, departments, and positions and easily publish the schedule for your employees to see. We're not saying that it'll make you love scheduling, but we will say that it'll remove the frustrating aspects that make scheduling such a challenge.
Other posts you might be interested in:
6 Best Time Clock Software & Apps (In-Depth Look)
5 Free Online Time Clock Software for Employees (And a Paid Option)
6 Best Timesheet Apps & Software [In-Depth Breakdown]
7 Best Employee Scheduling Software Apps: Features & Reviews