Best Cloud-Based Time Clock Software (In-Depth Look)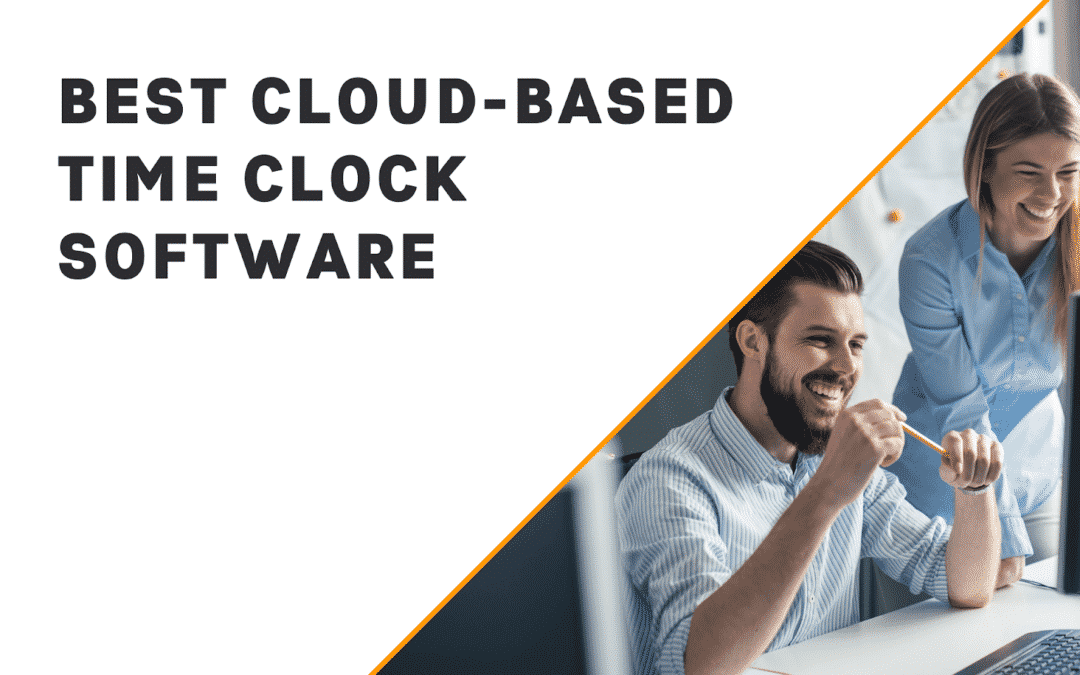 As we've previously written, old-fashioned employee time tracking methods such as paper timecards or Excel come with several downsides.
To solve these problems, we built Buddy Punch: a cloud-based time clock software. As we'll discuss in this article, it comes with several features that help you:


Streamline payroll.

As one of our customers recently wrote on Capterra: "After using paper time cards for over a year, spending many frustrating hours a week reviewing, verifying, inputting and analyzing employee punches, and then finding a place to keep the paper cards for our records, we were fed up. We looked for an affordable and easy-to-implement solution. We used the Buddy Punch trial, and within a week, we knew this was the solution we were looking for."


Increase accountability through features that restrict your employees' punches to a certain IP address, GPS coordinates, and more.As one of our customers mentioned: "Being able to see when and where employees were actually clocking in and out was the main reason we started using Buddy Punch. Once employees were told I would be able to see the locations of their punches, overtime was drastically reduced — which confirmed my suspicions that the honor system involved with traditional timesheets was not working for us."
Brief Overview of How Our Cloud-Based Time Clock Software Works
Before we get into a detailed breakdown of Buddy Punch's payroll and accountability features, here's a brief overview of how it works:
1. Your employees punch in and out through their mobile devices, tablet, or desktop. Our mobile app is compatible with iOS and Android smartphones, or you can use the web browser on any chosen device with an internet connection.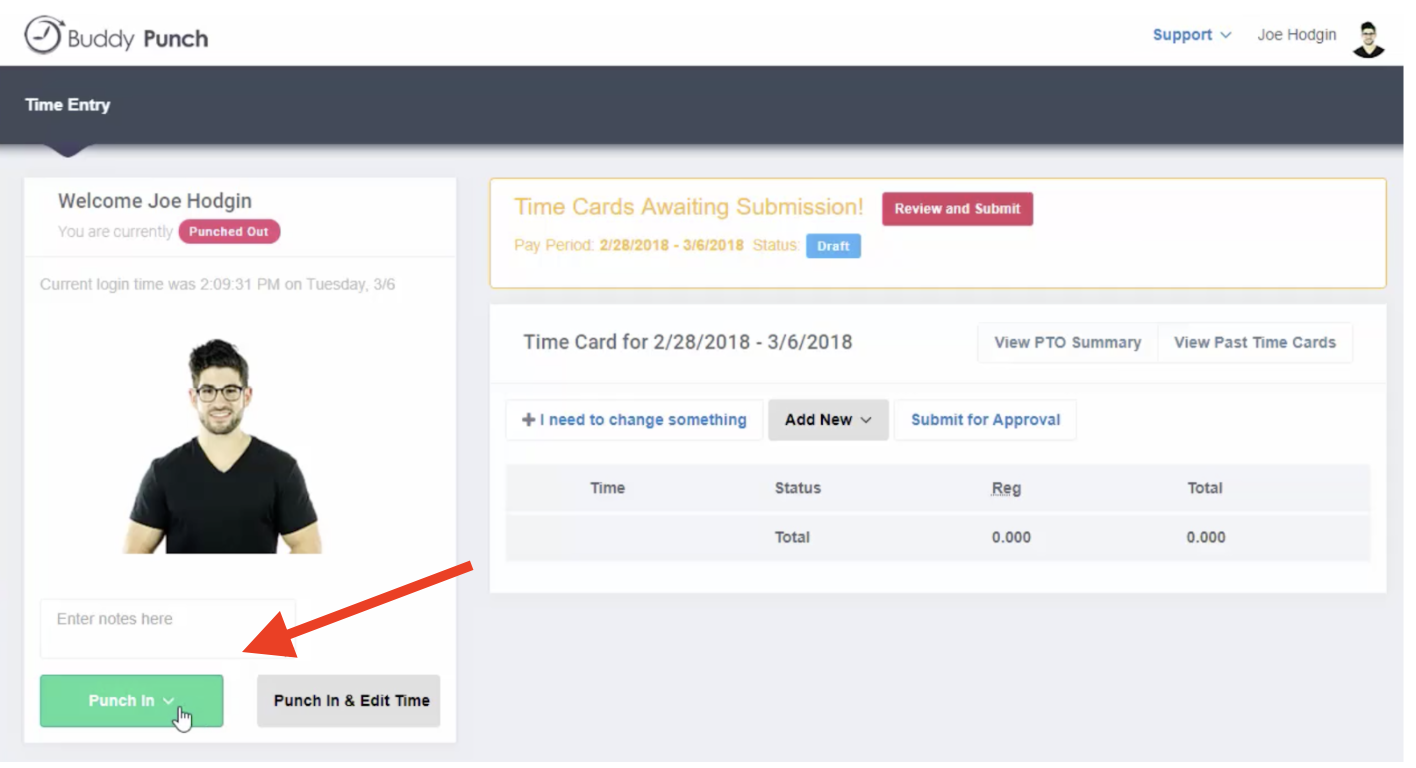 2. Our software automatically calculates everything you need to run payroll, and it's available to export as an Excel spreadsheet or PDF file. That includes each employee's work hours, overtime hours, paid and unpaid time off, locations, departments, and more.

Features of Buddy Punch Illustrated in Detail
Buddy Punch offers features that allow you to:
Hold employees accountable for time on the clock (using geofencing, GPS tracking, IP address locking, and more).


Streamline the payroll process (with payroll reports on demand, time off tracking, integrations with popular payroll providers, and more).
Below, we'll explain each of these features.
Increase Employee Accountability (Using Geofencing, GPS Tracking, IP Address Locking, and More)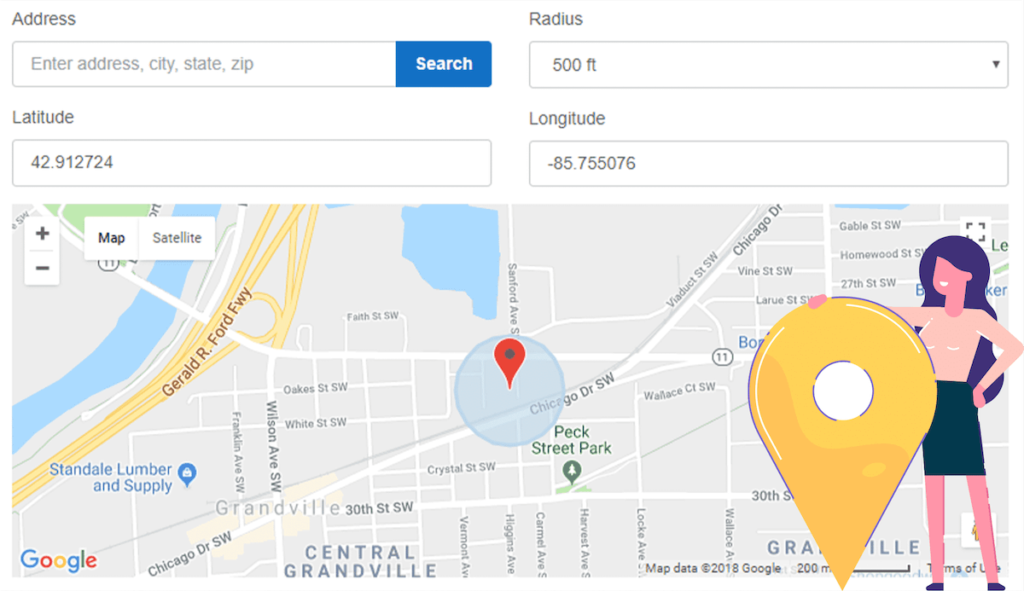 Buddy Punch enables you to contain punches to a geo-specific radius with our Geofencing Feature, which means employees can only clock in and clock out within that very specific location.
This geolocation-based attendance tracking is simple to set up from inside the platform, as you need only choose the radius (or radii) you want — then if employees attempt to punch outside of that area, the app delivers an error message.
Need to set up multiple geofences for field service or remote workers? The system allows you to assign each area its own job code or job site name, and the multiple punch locations can each work in tandem.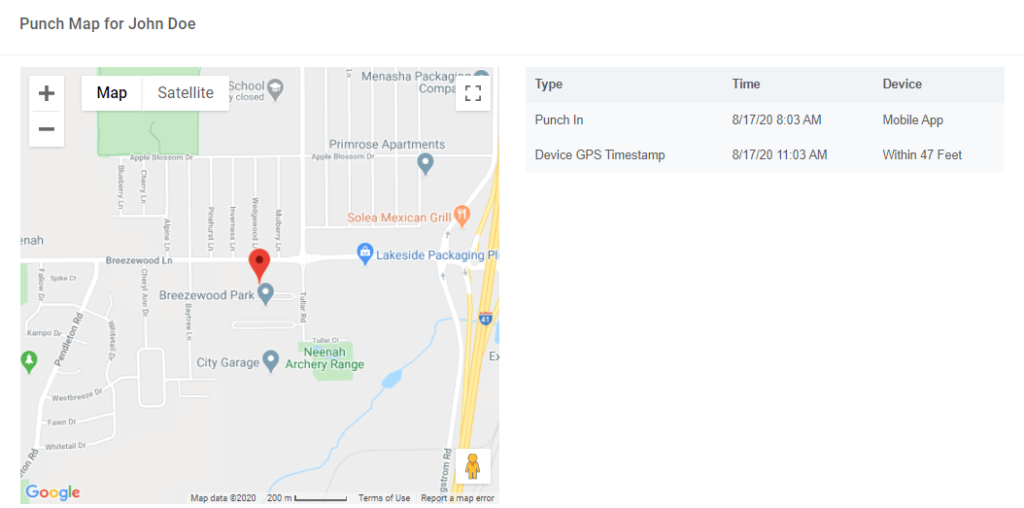 The GPS Tracking functionality within Buddy Punch can record an employee's location at the time they clocked in and out. All employee punch locations can be reviewed by an administrator by logging into the Buddy Punch platform, which helps you ensure all employees are where they're supposed to be when clocking in and out.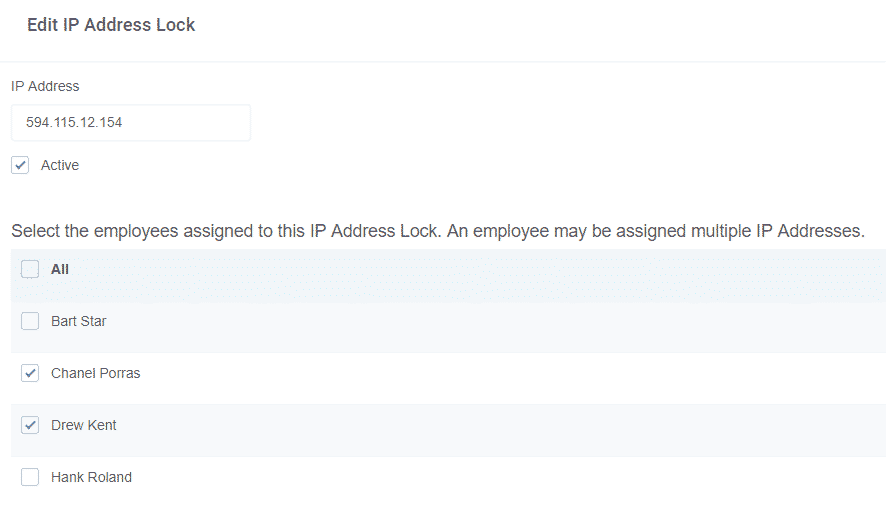 Using IP Address Locking, you can require team members to clock in and out using a designated IP address. This means that employees would have to clock in from, say, your business' Wi-Fi network (rather than at the parking lot or another location outside the office).
If employees always work at the same location on the same network, this feature is especially helpful.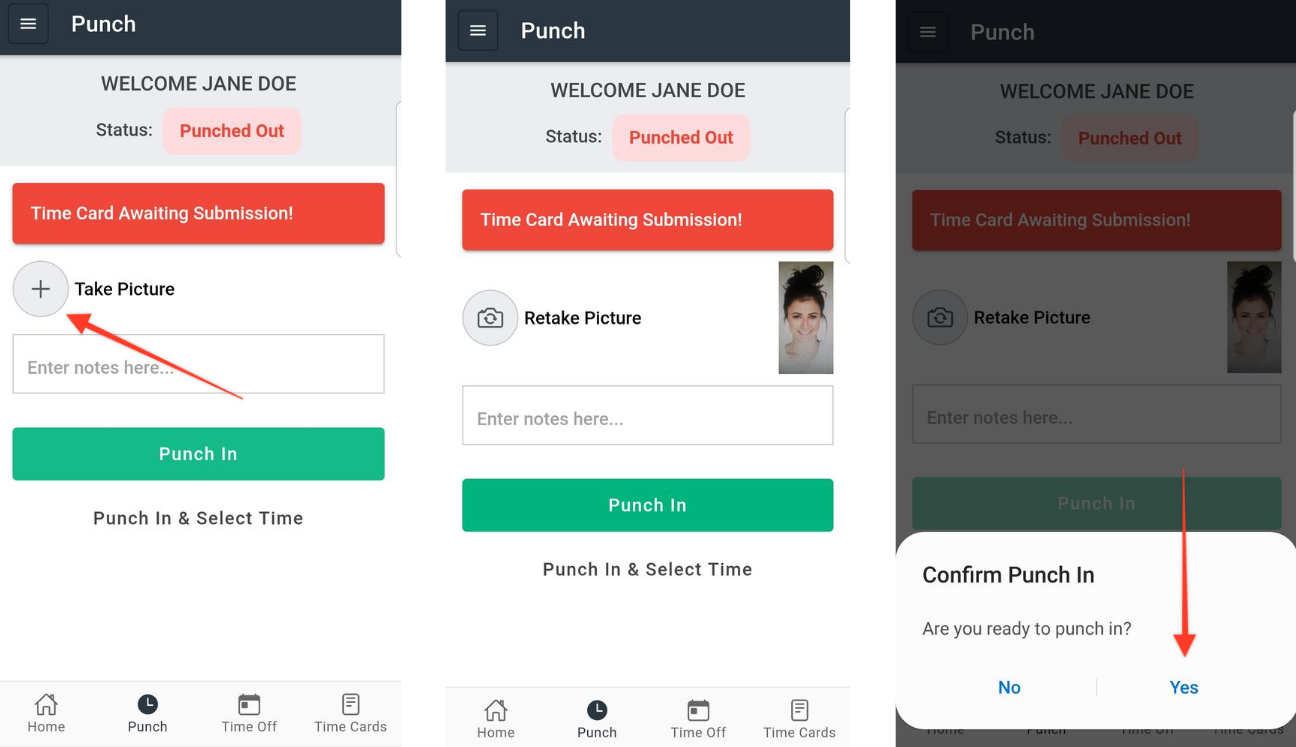 Besides location and network verification, Buddy Punch also offers a Webcam Photos on Punch feature, where employees are required to take a picture when clocking in and out.
Administrators can then log in to Buddy Punch to access the photo logs and ensure no employees are having someone else log in for them, also known as buddy punching.
There's also a biometric facial recognition feature you can enable. If an employee's face isn't recognized on clock in or out, they get an error notification.
Save Time on Payroll with Buddy Punch (Using Payroll Provider Integrations, On-Demand Payroll Reports, Time Off Tracking, and More)
As we've written in our article on the Best Ways to Track Employee Hours, traditional methods of running payroll (i.e. paper timecards or Excel) are time consuming and error prone.
By using a cloud-based time clock software like Buddy Punch, you can save hours on payroll, and many of the following features and functionalities were made specifically to support that goal:
Payroll provider integrations
On-demand payroll reports
Time off tracking
Accruals
Here's a breakdown of how each of those features work to make payroll processing fast and easy:

To ensure your payroll processing is as accurate and fast as possible, Buddy Punch offers payroll integration with most top providers, including:
Paychex
QuickBooks
Gusto
ADP
And more
Besides our existing payroll solutions, you can connect Buddy Punch to many other apps using Zapier. This requires a little more tech savviness but opens up the possibilities to thousands of other integrations.
Click here to see our full list of integrations.

As we mentioned above, our tracking system automatically calculates everything you need to run payroll, and it's available to export as an Excel or PDF report.
That includes the number of hours each employee worked, overtime hours, paid and unpaid time off, locations, departments, and more.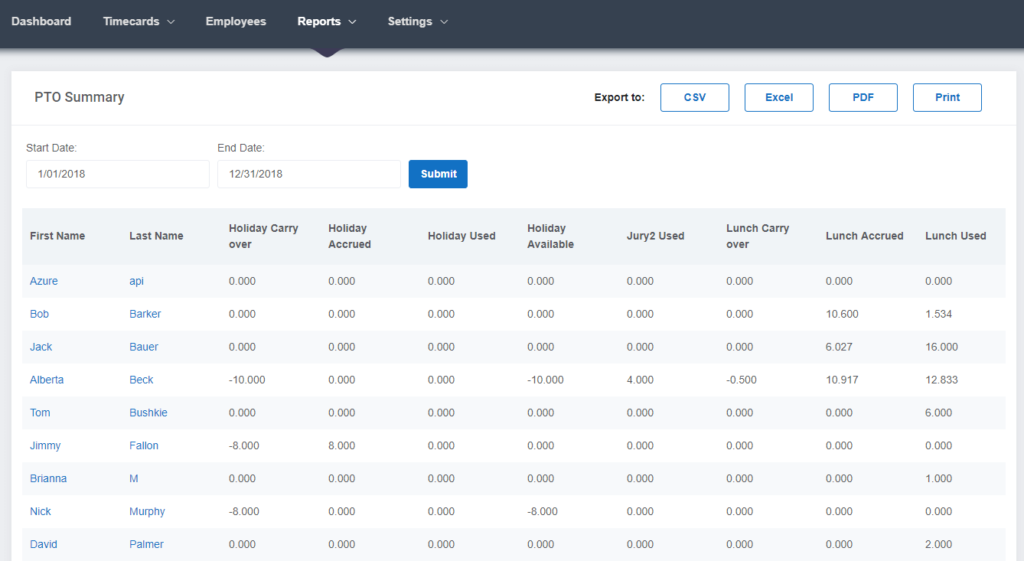 Easily track and manage employees' time off with Buddy Punch, both unpaid and paid time off (PTO), then download any data you need to review in the form of reports.
This info can be divided out by employee or grouped to show all employees' time off together.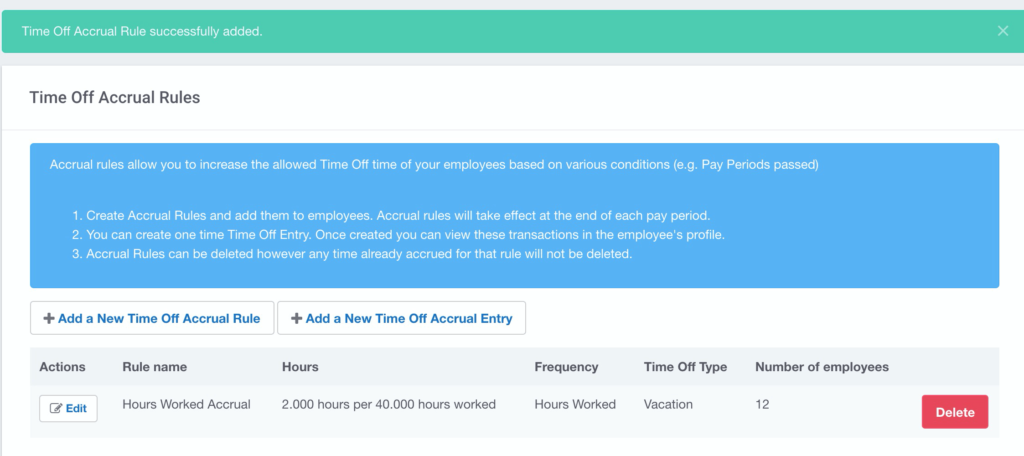 Buddy Punch allows administrators to establish time off accrual rules. These can be set annually, based on the number of hours worked, or based on a given pay period.
Additional Features
These are just a few of Buddy Punch's commonly used features — but there are many others.
Check out our list below, which includes links to more information on features that we didn't dive into in detail above.
Want to Learn More?
If you'd like to watch an in-depth demo that shows Buddy Punch's key features, watch our video below:
If you'd prefer a hands-on demo in real-time, feel free to request a demo here.
We'll love to answer any questions you have about the Buddy Punch platform, and show you how our platform can meet your specific time tracking and scheduling needs.
In addition, you can always sign up for a free trial by clicking here. Testing out the free plan is the best way to see how Buddy Punch can revolutionize your task management. Pricing is flexible depending on your desired functionalities and workforce size.
You May Also Like…