10 Tips For Creating Employee Schedules Your Team Will Love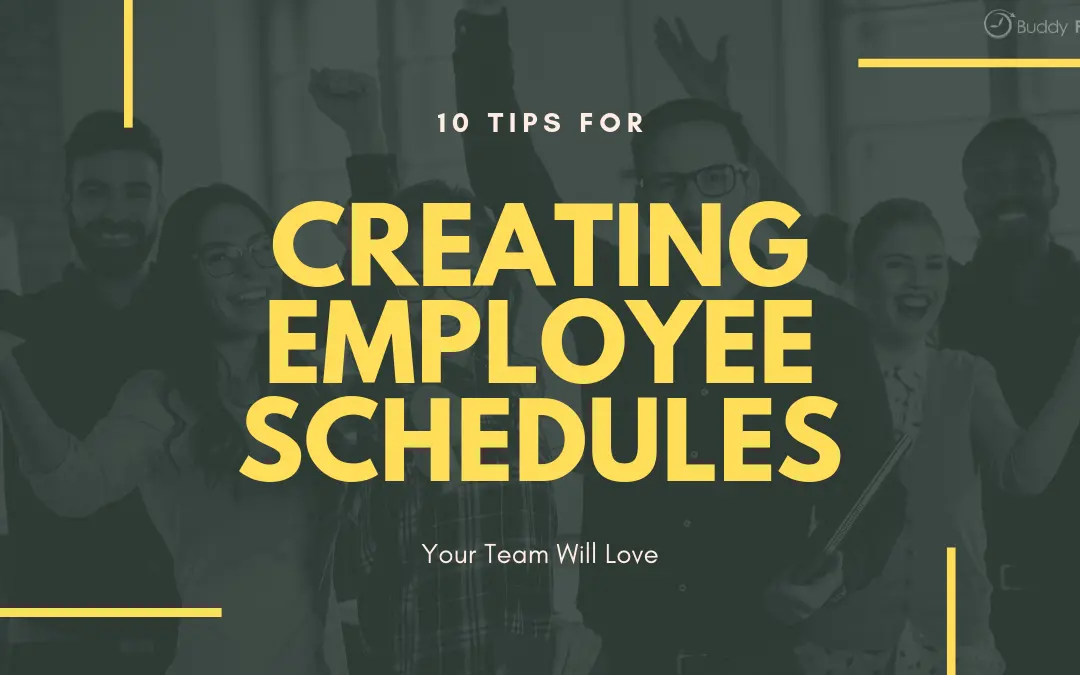 Creating and promoting a positive workplace culture should be a top priority for your business – whether you employ full-time, hourly or even seasonal employees. Therefore, effective employee scheduling in place is something that your leadership team should master. If you have unorganized scheduling, this can lead to frustration among your employees, which can, in turn, lead to high turnover rates.
To guarantee that you create employee schedules your team will love, you must cover the following basics:
Each shift will have an adequate amount of employees.
Peak times, such as the holidays, should be taken into consideration.
Schedules must be 100% accurate.
A recent survey shows that managers spend approximately a quarter of their time scheduling their employees. Given the amount of time devoted to scheduling and the complexities involved, it should be no surprised that errors are commonplace.
The ten tips below will help you avoid the most frequent scheduling mistakes while creating a schedule that your team will love.
1. Understand your team
This tip doesn't only apply to scheduling but also to your business in general. If you understand your team's needs and motivations you will be able to make an informed decision in regards to scheduling. Knowledge of your employee's strengths and weaknesses will allow you to schedule employees with complementary personality types and skill sets. If you have a large team or have employees at multiple locations, it would be smart to keep notes on your employees.
Using Buddy Punch to schedule your team provides the additional benefit of including vital information, such as their qualifications and education level, whenever you add a new employee. If you want to add more general information to an employee, you can simply edit their profile to include further details. Buddy Punch's employee profile allows you to record information that will help you to know and better understand your employees.
2. Keep your best employees in mind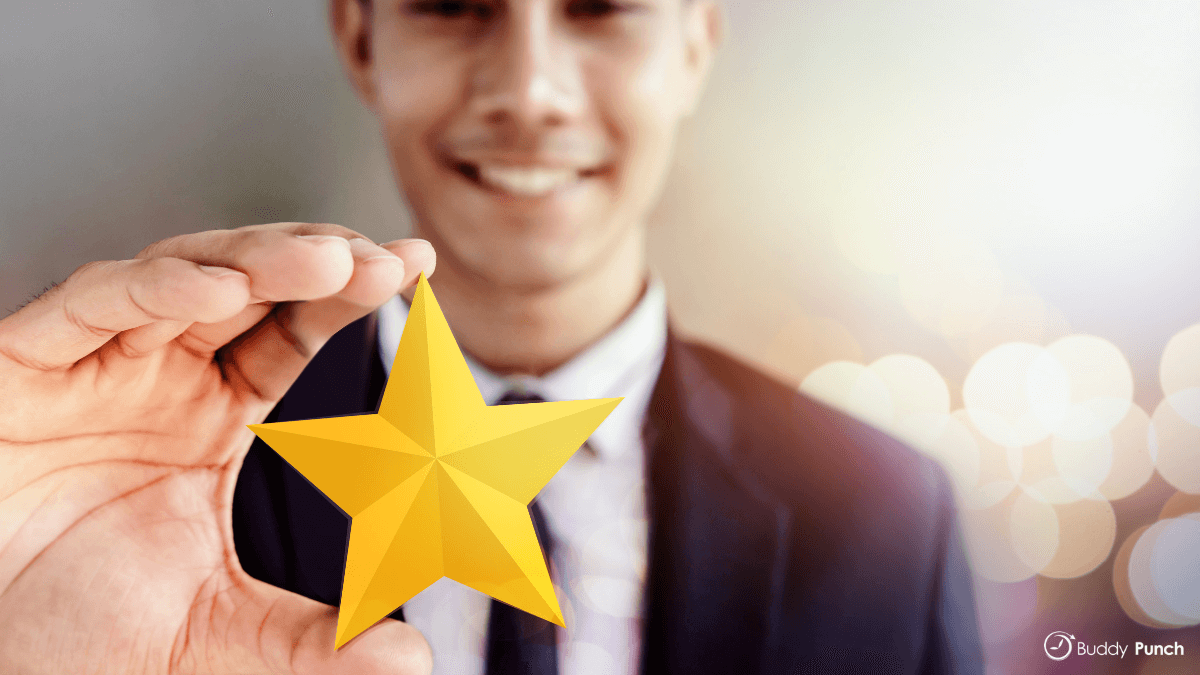 Whether you opt for formal or informal performance reviews, you should have a method in place to identify your top performing employees. Teamwork, customer service, and communication skills are some of the traits that can help you identify your best employees. You can then use the list of your best-performing employees to build your shifts. For example, if you run a retail store, your most efficient employees can be given more shifts during the holidays which tend to be the busiest times.
3. Ensure employee schedules are readily available
It is essential that your employees can access their schedules anytime and from anywhere. Providing paper copies of schedules is a thing of the past and let's face it, not to great for the environment. Being that most of your employees likely have a mobile device, their schedules should be available via this device.
Buddy Punch's app is available for both iOS, and Android devices and employees can view their schedules from the app anytime they'd like from any location.
4. Create schedules in advance
Leaving scheduling to the last minutes puts additional pressure on hiring managers and can cause anxiety for your employees. If you're a retailer, restaurant owner or operate a construction business, you may need to schedule shifts weeks in advance. Additionally, predictive scheduling laws state that some employers must provide their employees with their schedules a week or several weeks in advance.
If your business is impacted by predictive scheduling, you can use employee scheduling software solutions to become compliant with these laws. Even if your business is not affected by predictive scheduling, it is a good idea to create schedules for your employees in advance. Your employees will love the fact that they can plan for their personal lives because of the advance notice.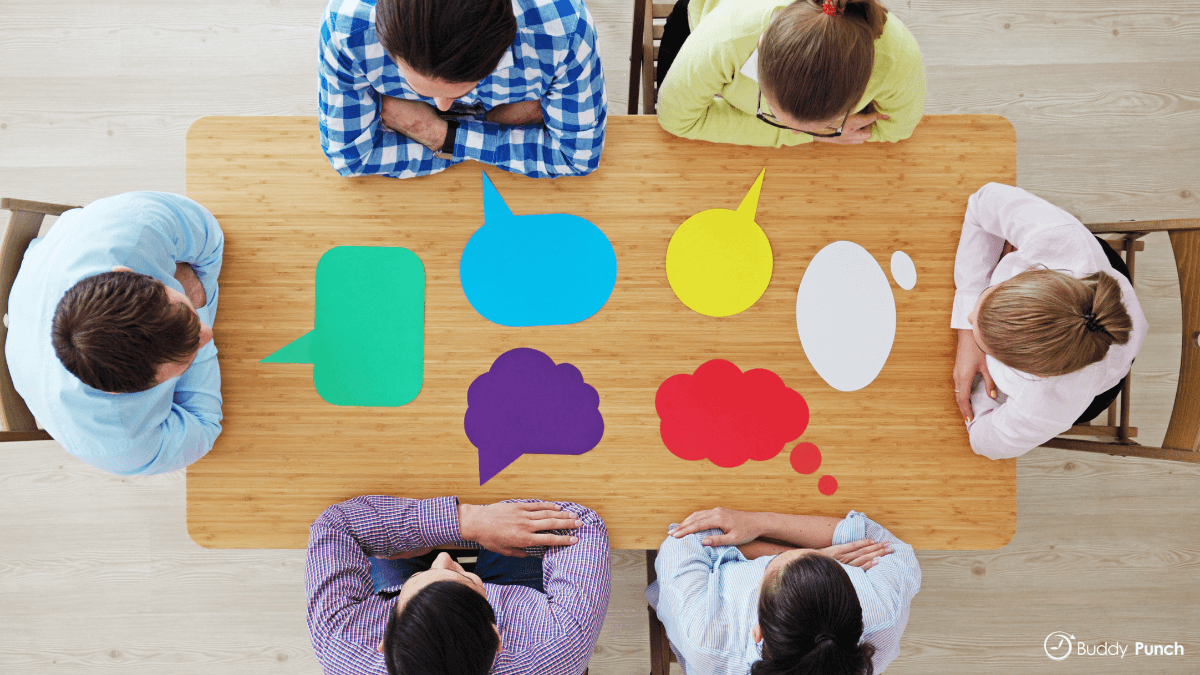 Your team should be able to easily communicate with leadership whenever there is a scheduling change or issue that needs to be addressed.
5. Make team communication a priority
It is inevitable that different issues will arise when dealing with your team's shifts. How these issues and any scheduling changes are communicated can have a significant impact on your business. You should find it just as easy to communicate with one employee as you communicate with your whole team. Instant email notifications are a great way to inform an employee of any scheduling changes – this method also allows an employee to respond in they have any questions or concerns about their schedule.
With Buddy Punch's employee schedule management software, anytime there is a change to a schedule an employee is notified immediately by email. Employees are also immediately notified when a new schedule is created. They can instantly view their schedule anytime they'd like by simply visiting their Buddy Punch account.
6. Take into account availability
Your employees should be able to let you know when they are available and if that availability changes. By using employee availability forms, you can allow your employees to state their preferences for the hours they would prefer to work. It is essential that you stress to your team that it may not always be possible to scheduling shifts accordingly to their needs. However, you should always do your best to fit their preferences.
7. Create schedules based on skill set
While you can create a schedule based on your best employees and their performance, there will be times where you need to schedule an employee with a specific skill set. For example, you may need a licensed truck driver to haul a product on a particular day.
When creating schedules in Buddy Punch, you can specify what kind of job an employee will be doing for that particular shift. By letting an employee know what they'll be working on for that specific day, they can plan accordingly. Additionally, your employees with the appropriate skills will feel that their qualifications are being recognized when given work that fits their skill set.
8. Allow for a grace period
It is inevitable that an employee will not always be able to punch in or out precisely on time. Rather than not allowing them to punch time outside of their scheduled shift, you should consider granting them a grace period outside of their shift where they are still able to punch in or out. Employees will appreciate that you trust them not to abuse this grace period and that you are not unrealistic with scheduling constraints.
Buddy Punch's scheduling feature allows you to specify how long of a grace period before and after a shift an employee will have. If ever an employee attempts to punch time outside of the grace period, they will need to edit their time for approval or inform a Manager or Administrator that their time needs adjusting.
9. Try to accommodate requests for leave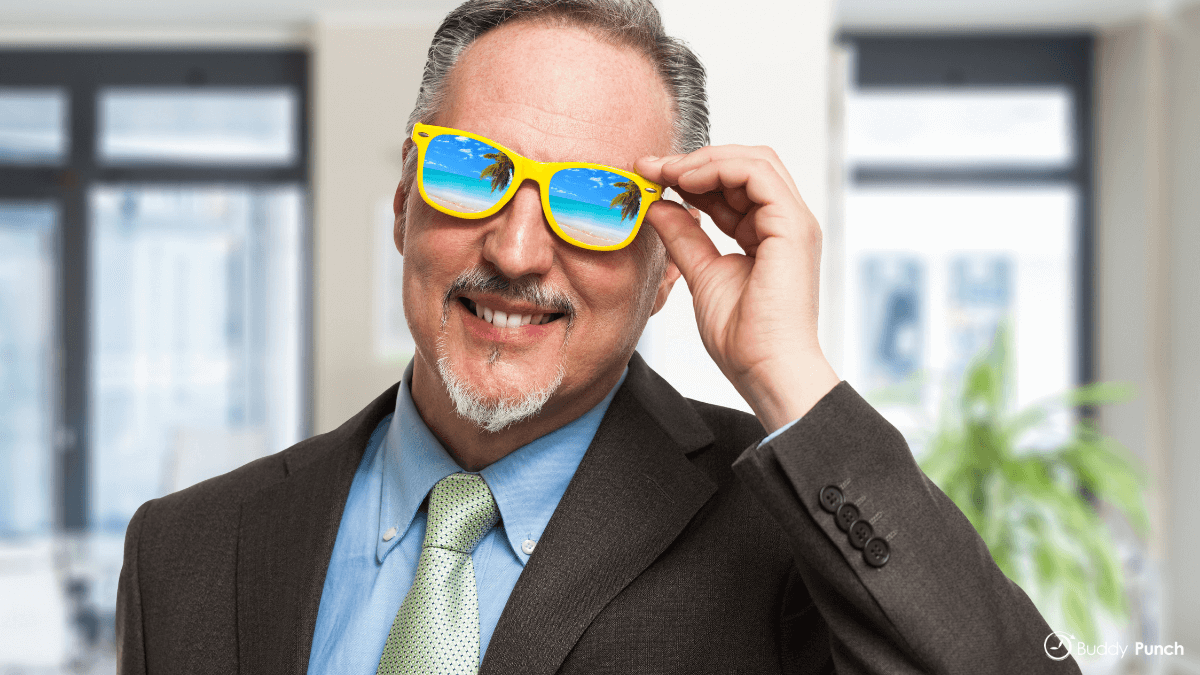 Just like scheduling your employees based on their availability will have a positive impact, considering an employee's leave request will also have a positive impact on the employee-employer relationship. Before your employees start requesting time off, make sure they are familiar with your leave policy. Your policy should include details about how much leave an employee is allowed, and should also include time during the year where leave will be limited. Scheduling your employees' requested time off manually or using spreadsheets can lead to inaccuracies and can also take up a great deal of time.
With Buddy Punch, you can manage your employees time off requests with ease. We provide features that allow your employees to submit a request for time off, which will they go to their Manager or an Administrator for approval. If approved, the time off will be visible on the employee's schedule, so you know not to add a shift for them at that time. Rather than trying to keep track of time off requests with pen and paper, let Buddy Punch do all the heavy lifting!
10. Create accurate schedules quickly
Your employees will likely always want to get their schedules as quickly and as soon as possible so they can plan their lives outside of work accordingly. The best scenario would be them receiving schedules promptly that are also 100% accurate. If you rush through creating schedules, this can result in errors and your team may lose confidence in your ability to schedule them properly.
Buddy Punch's software employee scheduling allows you to get a birds-eye view of all shifts that need to be scheduled or that are already scheduled. You can ensure that each shift is filled with the appropriate person and that days are not being overscheduled. Your employees can view their schedule the moment it is published and reach out immediately if any corrections do need to be made.