Work Time Tracking Apps (3 Options)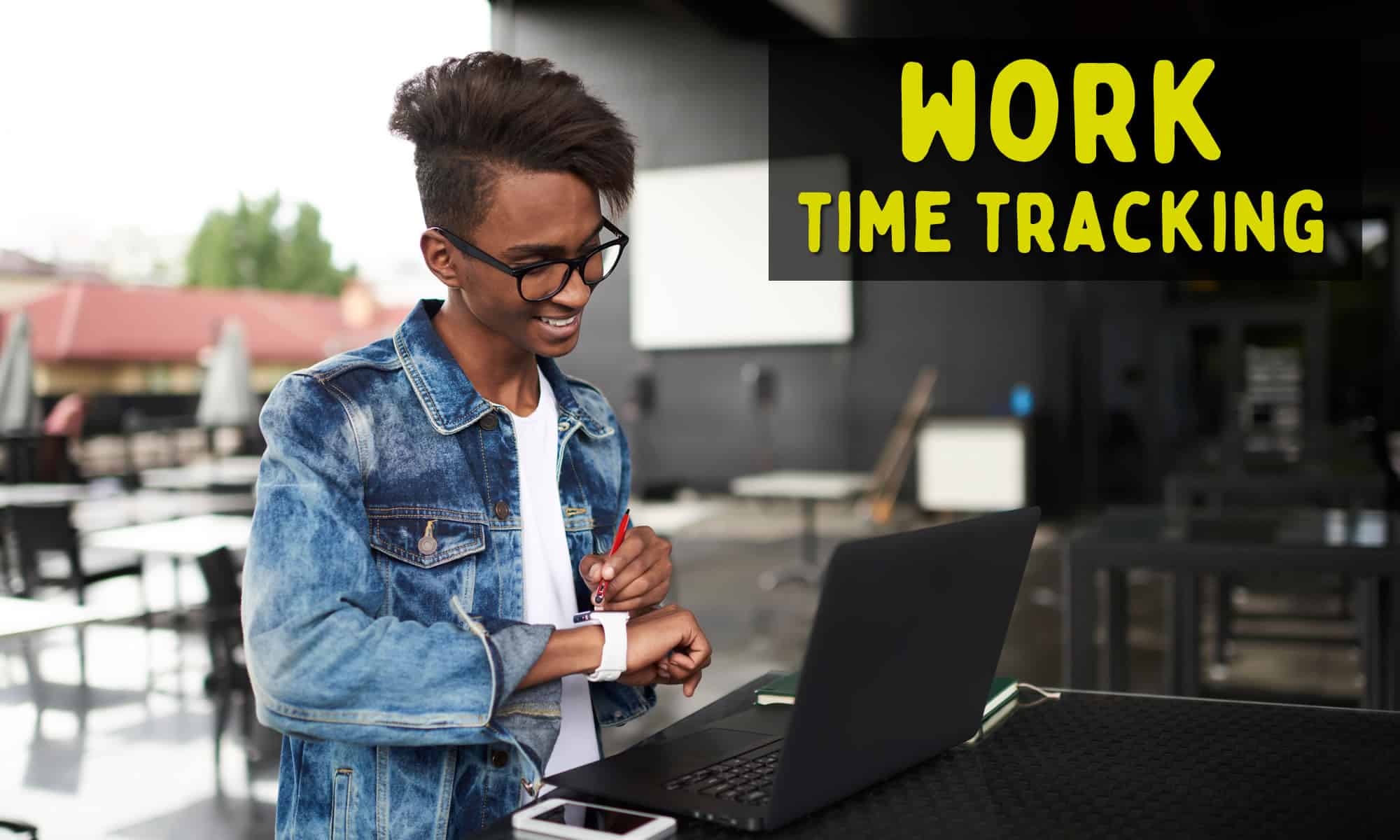 Work time tracking platforms have become indispensable tools for businesses and individuals alike.
Struggling to keep track of hours worked?
Difficulty in accurately allocating resources?
Challenges with billing or showcasing productivity to clients?
You're not alone. These are common challenges many face, and this article will address them.
Our expertise is built on years of experience in the digital productivity realm. We've tested, reviewed, and analyzed countless platforms, understanding their nuances, strengths, and weaknesses.
This article is for:
Business owners aiming for streamlined operations.
Freelancers looking for precise time logging.
Team leaders wanting insights into team productivity.
Anyone curious about maximizing their time.
We've been where you are – wading through the vast sea of tools and software, seeking the best fit.
We understand your needs, and are here to guide you, hand in hand, to the ideal solution for your unique situation.
Work Time Tracking
1. Buddy Punch
Let's dive into the Buddy Punch's intuitive platform, arguably the best time tracking software tailored for both budding startups and expansive enterprises.
With a focus on profitability, our platform offers seamless time entries, ensuring every billable hour is accounted for, automating many of the tasks, from payroll to time off approvals.
Effortless Time Tracking At Your Fingertips
Robust Security with 4-Digit Pins & Facial Recognition
Whether using the desktop app, or the mobile app available for both iOS/Android, ensure the authenticity of time data. Avoid time theft and guarantee precision in time entries.
Stay Alerted & Proactive
As employees near overtime, Buddy Punch's automatic time alerts will notify them, ensuring they manage their workday effectively.
Managers can also use this feature for tasks like time off requests and PTO approvals.
Location Tracking With GPS
Boost employee monitoring with the built-in GPS functionality. Check if team members are on-site, and even implement geofencing to allow clock-ins only from specified locations.
Discover Buddy Punch's full suite of features, from its customizable templates to the intuitive desktop app.
With transparent pricing, unlimited projects, and unlimited users, businesses can access simple time management solutions and detailed screenshots for insightful employee productivity metrics.
Eager to experience the platform? Dive into our "Knowledge Base" or book a personalized demo. Have questions? We're just a click away.
You can book a one-on-one personalized demo here.
Buddy Punch Is The Best Time Tracking Tool On The Market
Here are just some of the features available with this time tracking software for monitoring employee work hours:
Buddy Punch's Online Reviews
Buddy Punch's user reviews highlight the immense benefits of this platform. As of the writing date, Buddy Punch has 4.8 out of 5 stars and 884 reviews on Capterra.
Below, we'll list just a few reviews that speak to Buddy Punch's ease of use and great customer support service. (Click here to explore the full list of reviews.)
As reviewers have noted, Buddy Punch provides team leaders and project managers with the necessary tools to streamline timekeeping and monitor labor costs:
"I like the ease of use and flexibility of Buddy Punch. You can add features you want and don't have to be bogged down with what you don't want to use. Some sites have way too much. I wanted simple!"
Click here to read the full review.
"Cannot say enough about their support. Even if the product was not as amazing as it is, I would highly recommend Buddy Punch due to the unbelievable support!"
Click here to read the full review.
"It's easy to clock in or clock out. The timesheet to keep track of your hours."
Click here to read the full review.
"Buddy Punch is easy to use and even easier to understand as a user. Time track makes sense, and edits are made easy to submit."
Click here to read the full review.
Try Buddy Punch for Free
If you feel that Buddy Punch might be the right fit for your business, sign up for a free trial. You can also book a one-on-one demo, or view a pre-recorded demo video.
2. Paymo
Just like many time tracking platforms available, Paymo stands out with its comprehensive set of features tailored to enhance data collection and overall team productivity.
Not only does it excel in task management, providing all the essential tools you'd need, but it also includes an intuitive leave planner.
This ensures that planning for leaves and vacations becomes hassle-free for both managers and employees.
Here are some of the best features Paymo has to offer:
At the time of writing, Paymo has a total of 477 reviews on Capterra, with an average of 4.7 out of 5 stars.
"It is important to note that Paymo isn't idle in enhancing its software. Not only that, but new features are thoughtful and integrated seamlessly with the tool. I appreciate this because I have used other software that seem to have their priorities mixed up when releasing enhancements; adding things that don't move the needle ahead of things that do."
Click here to read the full review.
3. QuickBooks Time
QuickBooks Time, an extension of QuickBooks Online, stands as a reliable solution for instantly generating time card reports and executing smooth payroll processes.
If real-time employee data collection and utilization is a priority for your organization, this platform is worth a closer look.
Further, its compatibility with an array of payroll and HR integrations makes it a seamless fit for any existing workflow.
It's a great timesheet app for Android and iPhone, and at the time of writing, QuickBooks Time has 4.7 out of 5 stars and 6,530 reviews on Capterra.
QuickBooks Time (formerly TSheets) has features that include but are not limited to:
"Overall, QuickBooks Time is a powerful and user-friendly time tracking and invoicing software for small businesses and freelancers. Its integration with QuickBooks accounting software makes it an excellent choice for those looking to manage their finances and project management in one place."
Click here to read the full review.
Try Buddy Punch for Free
If you feel that Buddy Punch could be the right fit for your business, sign up for a free trial. You can also book a one-on-one demo, or view a pre-recorded demo video.
You May Also Like…