Best Time Entry System (3 Options)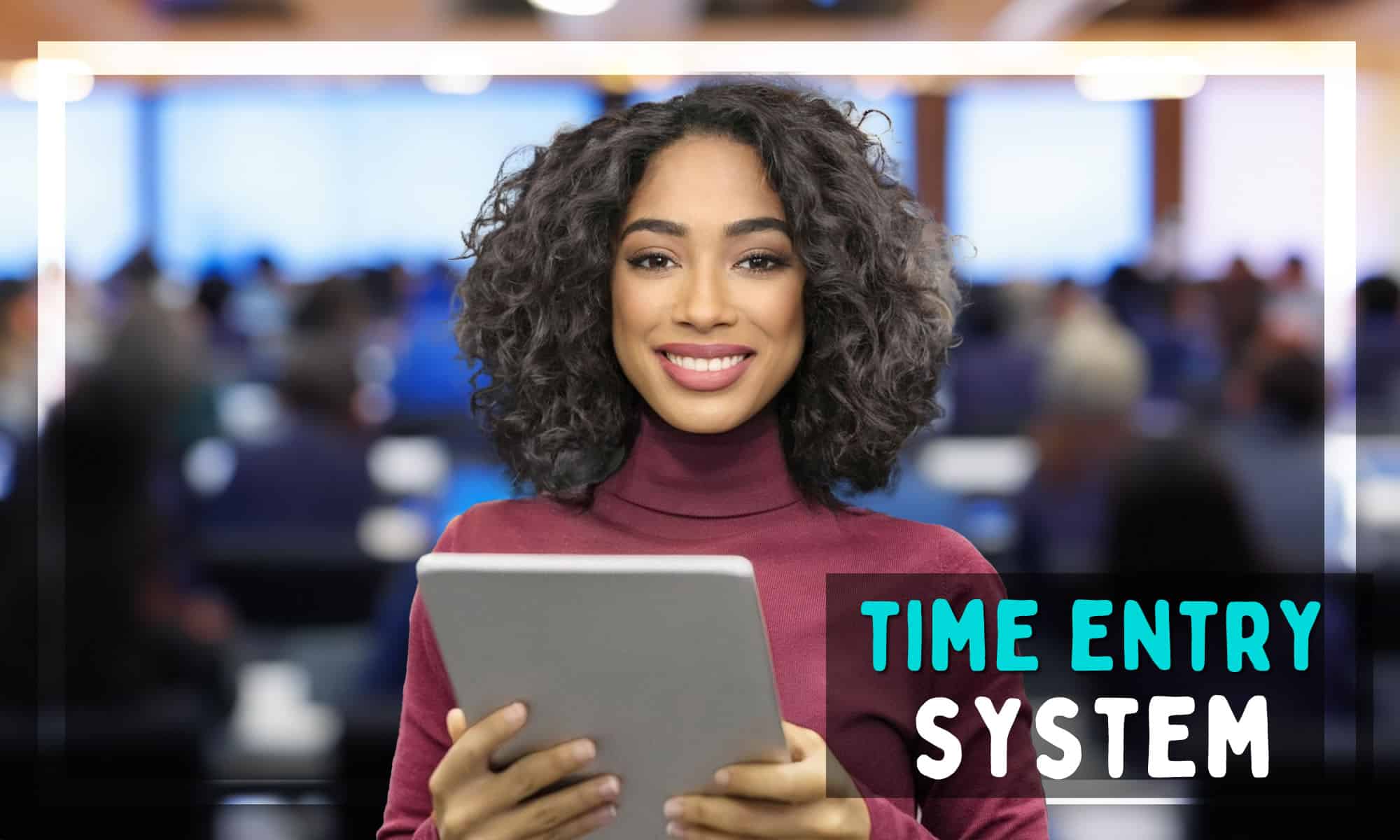 Are you looking for a time entry system? You've come to the right place.
The importance of an efficient system to enter time, manage schedules, and approve timesheets has never been more important.
Time tracking apps have transitioned from mere management features to essential human resources tools. Here's why:
Enable users to enter time and manage hours through web, mobile, or even Windows platforms.
Incorporate GPS and kiosk modes, especially useful for job site tracking.
Monitor project progress and forecasting via a unified time tracking system.
Say "goodbye" to manual calculations with Excel and use customizable templates for better time management.
Whether at a job site or remote location, a kiosk mode offers versatile clock-in options.
Embrace a streamlined system to manage time-off requests and approve them efficiently.
Ensure you are on the right side of labor laws and guidelines.
What sets the top-tier platforms apart is their flexibility and adaptability.
Many, like Buddy Punch, come with dedicated iOS, Android, and Windows apps.
This means that employees can manage their time, submit timesheets, and even address FAQs through a self-service mode.
The question then is: How do they stack up in terms of pricing and value? In this article, our team delves deep into three standout time tracking solutions.
We'll explore their management features, understand their pricing structure, and address common FAQs.
This will provide a comprehensive look, especially if you're considering platforms like Buddy Punch, known for its rich features and customizable templates.
Stay tuned as we also shed light on the process of timesheet approvals and how these systems integrate seamlessly into modern human resources processes.
Time Entry System
1. Buddy Punch
Introducing Buddy Punch, an advanced time tracking solution tailored for businesses keen on boosting employee hours, attendance, and productivity tracking.
With a suite of dynamic features, Buddy Punch revolutionizes the traditional time tracking approach.
Here's what it offers:
Instant Notifications: Stay updated in real-time.
QR Codes & Facial Recognition: Streamline clock-ins and enhance security.
User-Friendly Dashboard: Access a comprehensive view at a glance.
Geofencing & GPS Tracking: Monitor location-based attendance with precision.
Streamlined Administration
Automate tasks like report generation and notifications, freeing up time and resources.
Accurate Timesheets, Every Time
By leveraging QR codes and facial recognition, reduce the risk of timesheet fraud and ensure you're compensating genuine hours.
Insightful Attendance Overview
The intuitive dashboard offers managers clear insights into team attendance, helping spot and address issues swiftly.
Ready to elevate your time tracking game with Buddy Punch?
Dive deep into its capabilities through our Knowledge Base.
This resource hub is packed with insights on maximizing the benefits of this innovative time card system, tailored to your business needs.
Should any questions arise, our dedicated support team is just a message away.
Interested in a live demonstration? Book a personalized one-on-one demo with us now!
Buddy Punch Is The Best Time Tracking Software
This all-encompassing platform enables you to hold team members accountable and effortlessly track work hours from any desktop and mobile device.
Here are some other popular features:
Buddy Punch's Online Reviews
Have you seen Buddy Punch's user reviews? As of the writing date, Buddy Punch has 4.8 out of 5 stars and 880 reviews on Capterra.
Below, we'll list just a few reviews that speak to Buddy Punch's ease of use and great customer support service. (Click here to explore the full list of reviews.)
As reviewers have noted, Buddy Punch provides team leaders and project managers with the necessary tools to streamline timekeeping and monitor labor costs:
"The ease of this software helps me post schedules quickly. I have three businesses and staff that float between all. The color coding system helps me see what employee or department needs attention."
Click here to read the full review.
"Cannot say enough about their support. Even if the product was not as amazing as it is, I would highly recommend Buddy Punch due to the unbelievable support!"
Click here to read the full review.
"It's easy to clock in or clock out. The timesheet to keep track of your hours."
Click here to read the full review.
"Buddy Punch is easy to use and even easier to understand as a user. Time track makes sense, and edits are made easy to submit."
Click here to read the full review.
Try Buddy Punch for Free
If you feel that Buddy Punch might be the right fit for your business, sign up for a free trial. You can also book a one-on-one demo, or view a pre-recorded demo video.
2. Hubstaff
Whether you're steering a budding startup or leading a project in a vast corporation, Hubstaff answers the call.
Recognized for its usefulness as a digital time clock solution, Hubstaff has crafted its platform to serve both small businesses and sprawling enterprises.
At its core, Hubstaff offers:
Comprehensive online time tracking tools
Advanced reporting capabilities
Optimization for improved internal workflows
As of the writing date, Hubstaff has 4.6 out of 5 stars and 1,414 reviews on Capterra. Hubstaff offers a range of functionalities, some of which include:
"Hubstaff is an amazing tool for team and project management working remotely. Allows for easy and accurate time tracking of your equipment. Improved employee productivity by carrying out agile project management. You can automate payroll and billing. Uncover obstacles to reach goals faster."
Click here to read the full review.
3. Timely
Timely has been developed to effortlessly integrate with a diverse range of applications on its platform.
Here's what sets Timely apart:
Capture every work moment with automated time tracking.
Synchronize harmoniously with a wide array of platforms.
Streamline timesheet processing by effortlessly meshing with payroll systems.
At the time of writing, Timely has a total of 209 reviews on Capterra, with an average of 4.7 out of 5 stars. Timely is loaded with a broad range of high-impact features:
"I have been using Timely for a while, It is good software with many essential functions. You can schedule your job easily and track the workflow and time-consuming."
Click here to read the full review.
Try Buddy Punch for Free
If you feel that Buddy Punch could be the right fit for your business, sign up for a free trial. You can also book a one-on-one demo, or view a pre-recorded demo video.
You May Also Like…