Time Off Management Software (5 Options)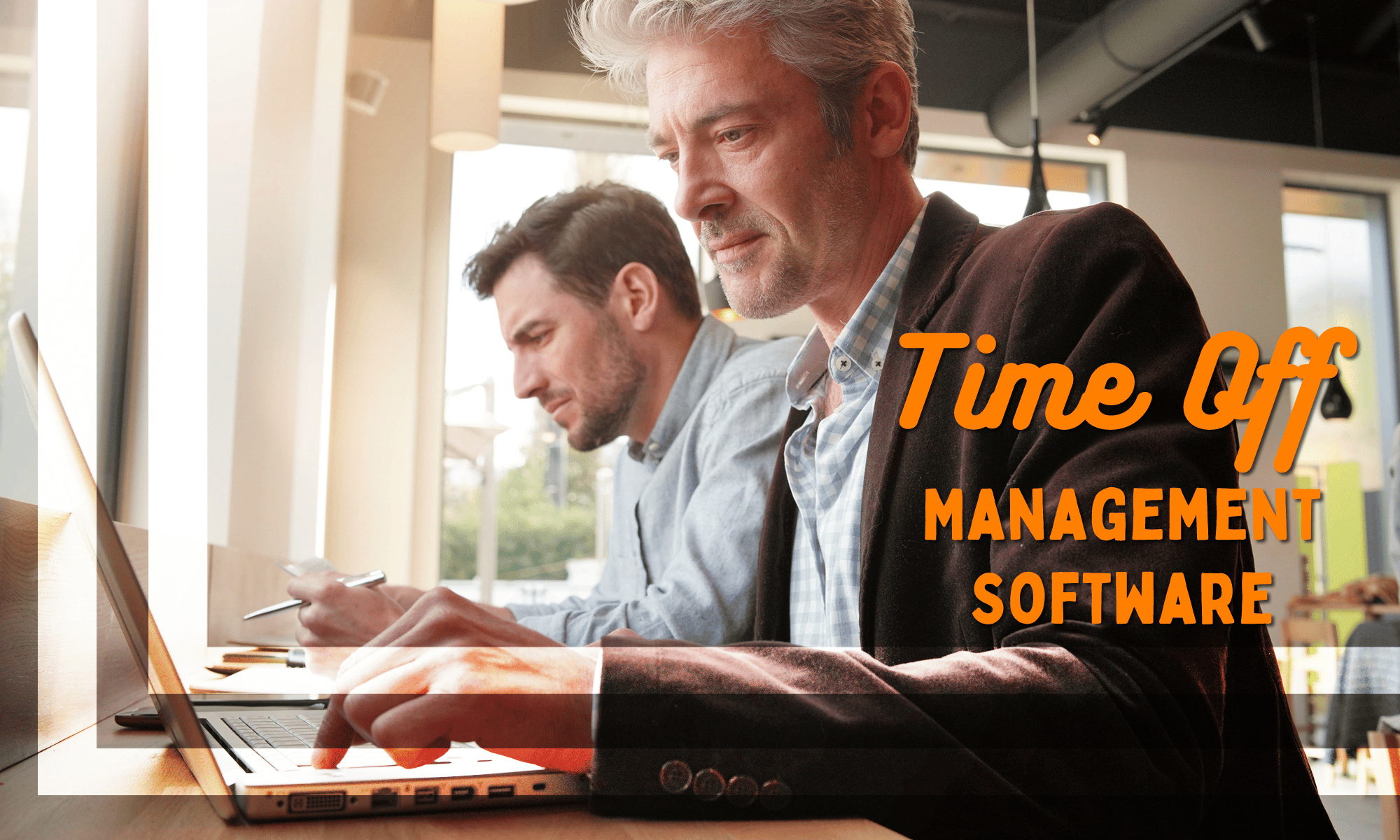 Are you looking for time off management software that's fully customizable? With the right absence management solution in your corner, it's possible to automate various HR processes and unlock higher levels of productivity among HR managers. Effective platforms will enable you to confidently track PTO requests and employee attendance with complete ease.
With the best leave management system at your disposal, your HR team can manage leave requests and customize the platform to align with existing leave policies. From employee vacation requests to sick days, you can leverage an approval workflow inside your platform of choice to monitor employee attendance. Let's explore the five best solutions on the market.
Time Off Management Software
1. Buddy Punch
While Buddy Punch is far more than simply a PTO tracking system, it's highly effective at ensuring your PTO policy is executed and reflected in your PTO requests system. When employees request time off, team leaders and administrators will automatically receive instant notifications inside Buddy Punch's platform. Employees can even submit requests via mobile.
How Buddy Punch's Time Off Software Works
As a PTO tracker, Buddy Punch plays a critical role in employee monitoring. This vacation tracking platform gives you the tools needed to handle a steady flow of paid time off requests. Buddy Punch can also segment different leave types, including sick leave. Our PTO tracking software is designed to help HR teams approve and reject time off requests in less time.
Collect Employee Timesheets Without Chasing Up
If you are growing tired of constantly chasing up on timesheets from employees, Buddy Punch can come to the rescue. Our platform makes it easy for employees to clock in and out. This can help bake timesheet entries into their daily working schedules. Once timesheets are complete, HR departments can view this data inside Buddy Punch and submit it for payroll processing.
Utilize Webcams To See Employees Clocking In And Out
Buddy Punch's webcam feature adds an extra layer of transparency to the process of clocking in and out. If you are leading a remote-working team and want to promote transparency across the workforce, encouraging employees to clock in and out using their webcams is an effective way for you to monitor employee engagement. It's important to note that this feature is optional.
Approve/Reject Team PTO Requests On The Fly
No matter where you are, Buddy Punch gives managers the ability to either approve or reject employee time off requests. This feature is available on mobile and tablet devices, alongside the standard web-based application. Buddy Punch can align with your existing time off policies. You can also allow employees to manually add PTO to time cards without any prior approval.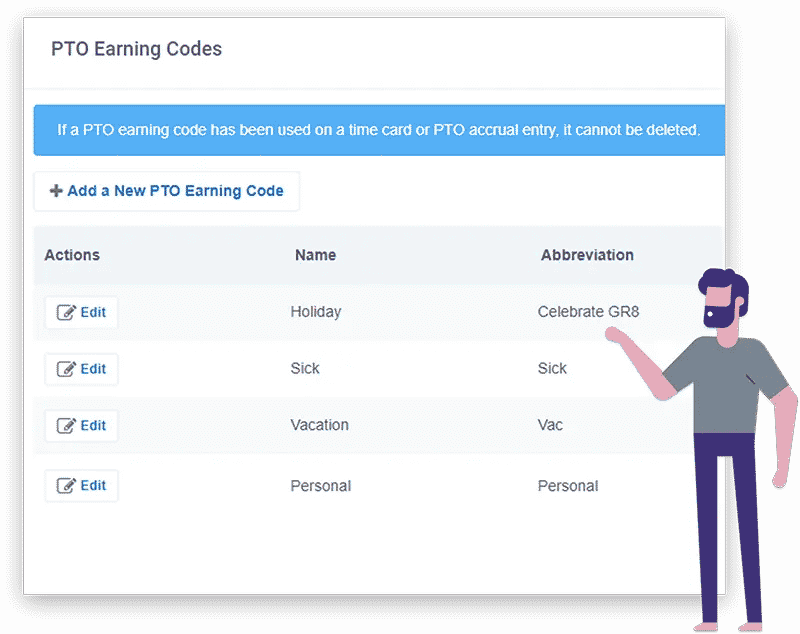 We should also mention that we offer a treasure trove of useful resources inside our "Knowledge Base" to help you squeeze more value from Buddy Punch. If you require any further assistance, our customer support team is always poised and ready to answer any questions.
You can book a one-on-one personalized demo here.
Buddy Punch Is More Than Just HR Software
Buddy Punch is loaded with a mix of highly practical tools for teams of all sizes. Our solution also comes with the following features for both small business teams and large enterprises:
Buddy Punch's Online Reviews
As of the writing date, Buddy Punch has 4.8 out of 5 stars and 688 reviews on Capterra.

Below, we'll list just a few reviews that speak to Buddy Punch's ease of use and great customer support service. (Click here to explore the full list of reviews.)
"I have loved my overall experience with Buddy Punch. As I mentioned before their help is invaluable. Some companies have no chat, or phone number and you wait days to hear back from an email. Their immediate response is something they should never get rid of, no matter how big they become."

Click here to read the full review.
"Buddy Punch has been a super-efficient business solution for our office. It is very user-friendly. The integration with Quickbooks has streamlined our payroll which has been a huge plus. Most importantly to me as the administrator who's been responsible for the complete setup and training of all staff- the Buddy Punch customer service team has been absolutely outstanding!"

Click here to read the full review.
"This product was easy to use from day one and entering the employees took no time at all. Everything is easily accessible and you can check on employees to be sure they have arrived on time to their jobs."

Click here to read the full review.
"It has a very simple interface, easy to punch in and out as well as check timecards. I think both the desktop version and the smartphone version were well-designed. It doesn't try to do too much and make things complicated, since the main purpose is just to clock in and out, and it efficiently allows the user to do exactly that."

Click here to read the full review.
Try Buddy Punch for Free
If you feel that Buddy Punch might be the right fit for your business, sign up for a free trial. You can also book a one-on-one demo, or view a pre-recorded demo video.
2. Insightful
Does Insightful live up to its name? The short answer is yes! If you want to accurately track employee attendance and collect a full range of performance insights, this is the platform for you. Upon leveraging Insightful's extensive range of features, you can unlock a treasure trove of useful staffing performance insights, alongside data on employee absences and vacation time.
At the time of writing, Insightful has a total of 66 reviews on Capterra, with an average of 4.7 out of 5 stars. Insightful offers a broad range of useful features:
"A user-friendly experience that has allowed us to better understand the needs of our business, particularly in relation to scaling our workforce."

Click here to read the full review.
3. Connecteam
Connecteam equips team leaders and administrators with the tools they need to track employee attendance and performance. Inside the platform, you can easily accept or reject employee time off requests at the click of a button. The whole process is seamless. Connecteam is also well-suited to businesses and organizations looking for a time tracking tool.
As of the writing date, Connecteam has 4.7 out of 5 stars and 153 reviews on Capterra. Connecteam offers various features, some of which include:
"Once you get the hang of navigating the software, learning what does what and what affects what, it makes scheduling and timeclock tracking efficient. It does take some time getting used to (as does learning any new system) but overall, we are happy with how it has made payroll and scheduling more uniform for our company."

Click here to read the full review.
4. TimeCamp
TimeCamp is more than just an automatic time tracking solution. This description doesn't give the platform enough credit. TimeCamp is also an effective PTO management tool that's perfect for employee self-service. You can give fast-moving teams the freedom they need to make PTO requests in their own time. HR managers can then review these requests inside the app.
At the time of writing, TimeCamp has a total of 556 reviews on Capterra, with an average of 4.7 out of 5 stars. TimeCamp offers a full range of practical features for teams:
"A simple program exactly what I was searching for to keep track of the number of hours I work each day. I didn't use the complete version of Timecamp because I didn't require it. I'm satisfied with the free version, which has a limited set of functions but is straightforward to use."

Click here to read the full review.
5. OnTheClock
Using OnTheClock, teams can select from four categories of PTO: Vacation, Holiday, Sick, and Personal. While OnTheClock works well as an employee leave platform, it is primarily known as a time tracking solution. OnTheClock comes with a mobile app – enabling team members to punch in on any device. Like Buddy Punch, OnTheClock offers geofencing technology.
As of the writing date, OnTheClock has 4.7 out of 5 stars and 514 reviews on Capterra. OnTheClock offers a range of features, some of which include:
"As an employer, I wanted an easy-to-use time clock. This is and has been such an easy setup and managed program I could not recommend it more highly. The ability to assign managers for other employees has made my payroll day so much easier, which is a big time saver, making payroll a breeze."

Click here to read the full review.
Try Buddy Punch for Free
If you feel that Buddy Punch could be the right fit for your business, sign up for a free trial. You can also book a one-on-one demo, or view a pre-recorded demo video.
You May Also Like…