Choosing The Best PTO Tool – 5 Powerful Paid Time Off Tracking Options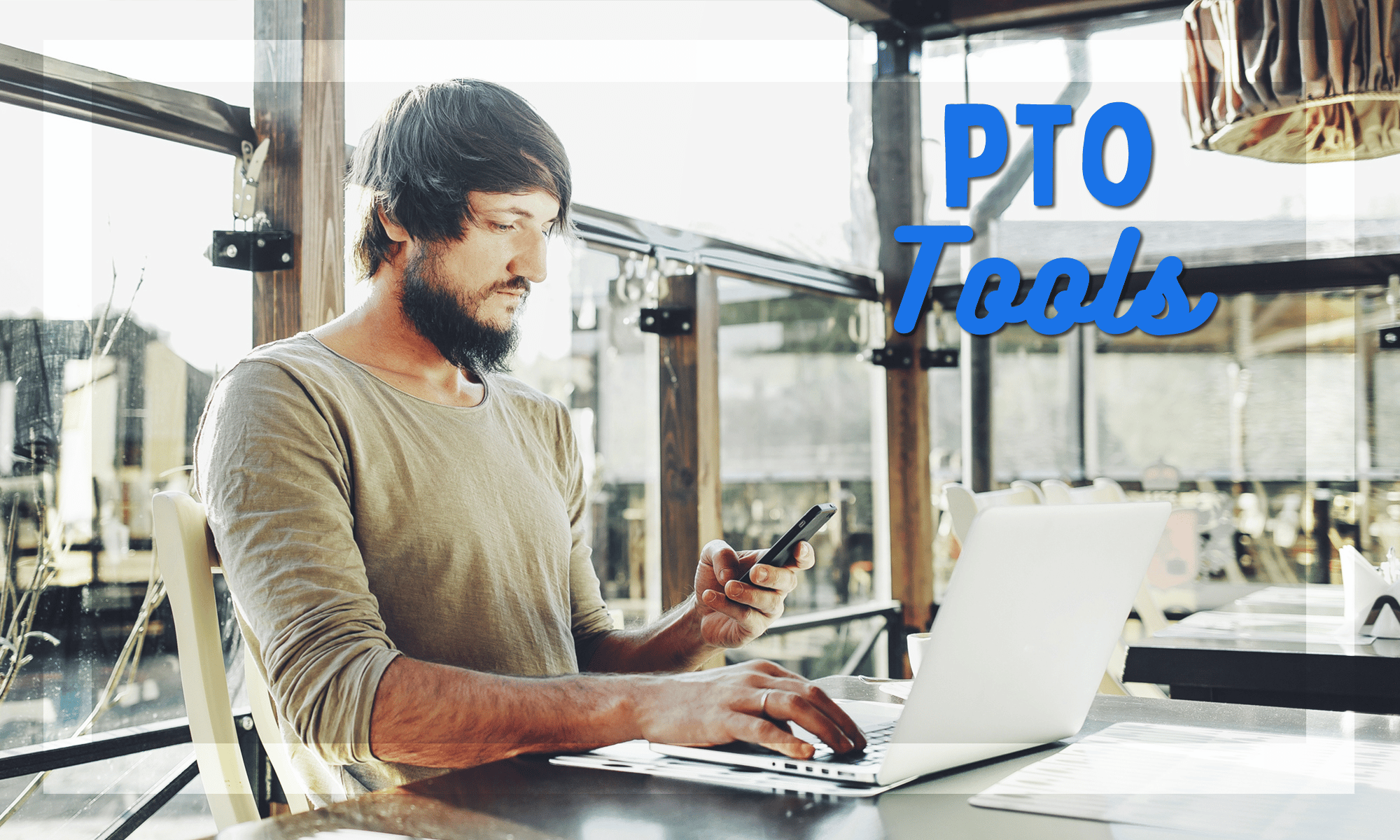 While turning to digital tracking tools is a huge improvement over manual timekeeping methods for most businesses, when it comes to PTO tracking you can't choose any old app. Even though there is no federal law requiring employers provide paid time off, many employers choose to do so to stay competitive when it comes to hiring high-quality talent. Once you and an employee agree on a leave policy during onboarding, you're legally obligated to keep track of their hours, PTO requests, and PTO Bank (to a degree that varies greatly from state to state).
That's why finding a PTO management system that you and your HR Department like is so important. Everyone involved in the process relies on the historical data reported. It needs to be accessible, intuitive, and transparent.
Below, we're going to list our favorite 5 picks of Paid Time Off tracking tools, all of which come bundled with many other time tracking features in these apps.
PTO Tool Options
It can be difficult keeping up with your team members' accruing overtime. Even if you have a HR Department devoted to the task, the larger your workforce grows, the more difficult it is to make sure everyone's hours are properly accounted for.
Unless you rely on automation tools for your PTO. But why stop there? If you're going to turn to digital timekeeping, you might as well pick a software that can help you out in all things time management. That's where Buddy Punch comes in.
We designed Buddy Punch using our own experiences and the feedback from our clients, creating a time tracking software that provides functions covering everything business owners could want. Consider functions such as PTO Tracking, PTO Accruals, Notifications, OT Calculations, Automatic Breaks, and Punch Rounding. These are all tools that give you complete control over your employees' work hours on and off the clock, as we'll explain below.
Note: If you'd rather get a feel for these functions on your own, you can always sign up for Buddy Punch's 14-day free trial by clicking here.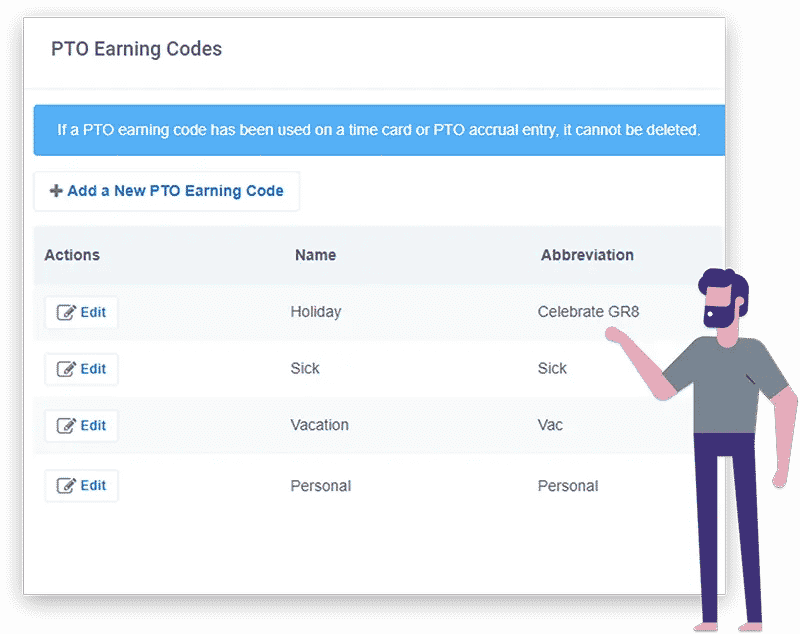 What is a PTO tool if it isn't able to handle any type of paid time off your business needs? With Buddy Punch, you have access to the built-in types of PTO, or can add your own custom PTO types at will. But it goes further than that, with Buddy Punch enabling employers to deploy a self-service approach to PTO in their business. You can set it up so that employee leave requests are automatically approved without your oversight. Otherwise, once you approve or deny an employees' time off request, they'll receive a notification of your decision.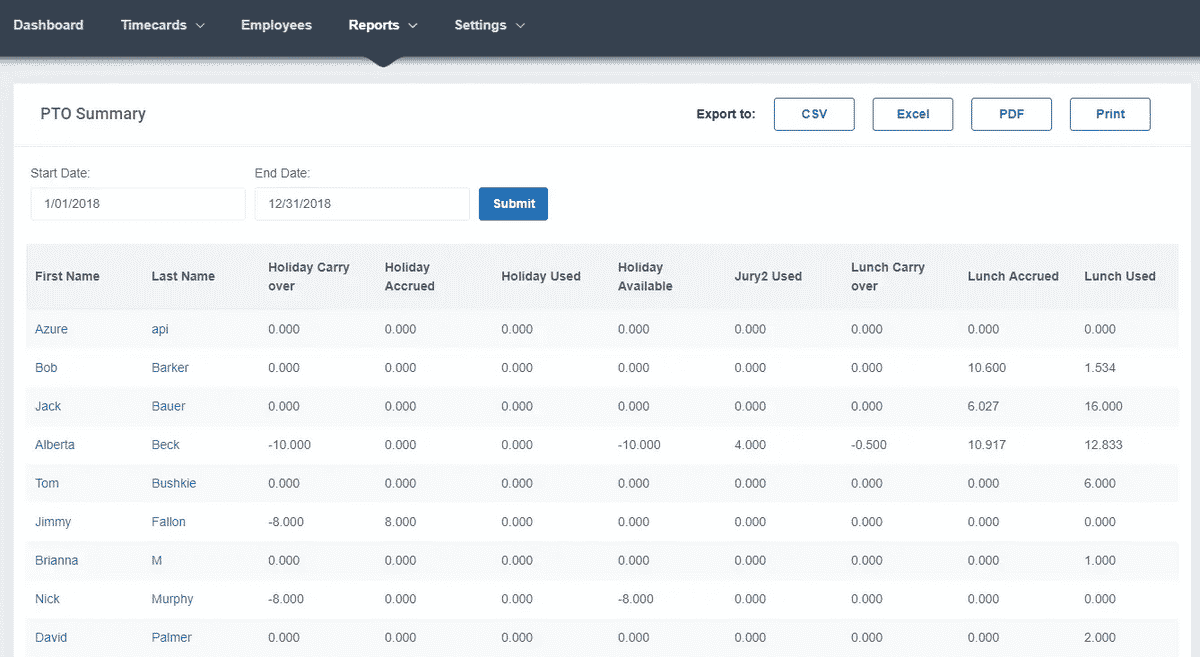 Buddy Punch allows you to manage the types of PTO you offer, create rules for how it accrues, and assign each type to individuals. You can also create your own custom rules for PTO Accruals if you wish.
Additionally, the PTO Summary Report feature provides a summary of PTO balances for your entire team. This gives you an in-depth breakdown of every employees' carried over PTO and current vacation day bank.

We briefly mentioned this feature earlier, but Buddy Punch's notifications allows you to spend less time worrying while on the clock. Notifications serve both the administrative and the team member side of the workplace. Managers receive alerts when something occurs with employees (such as changes to time cards or clocking in or out), meanwhile team members get alerts when schedules are published or when managers respond to leave requests.
Ultimately, this means that productivity gets boosted as everyone focuses on their work, knowing full-well that if something important needs their attention, they'll be alerted.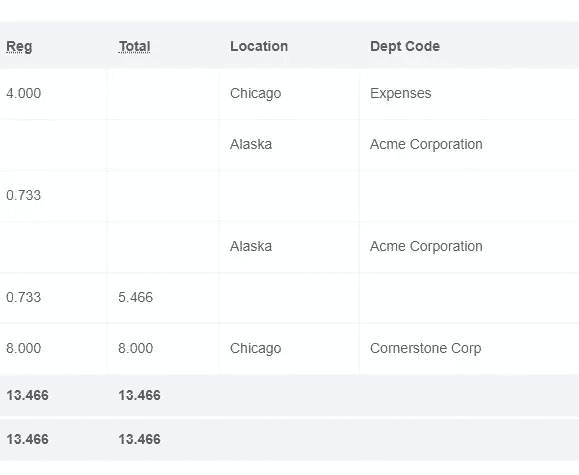 We consider managing overtime another piece of the employee time management puzzle. Buddy Punch lets you choose from more than a dozen overtime types to determine how overtime pay is calculated. Additionally, we can add more just for your business if you need it – we're adaptive! Specify when your workweek starts and what overtime wages you want for your employees, and Buddy Punch automates the rest.

The Automatic Breaks feature helps you ensure that all work hours logged by the end of each pay period are completely accurate. With this, you can automatically subtract allotted breaks (such as lunch time) from employees time cards to ensure their break times are always properly accounted for.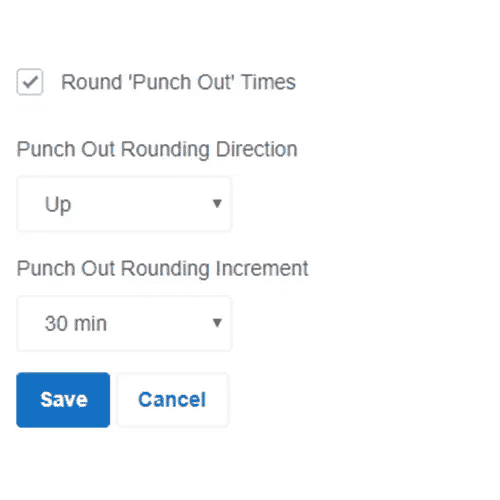 Another feature we want to highlight is Buddy Punch's punch rounding. This module is a great example of how our PTO tool updates over time depending on what our clients need. Users who were making use of Buddy Punch as a kiosk noted that clock-ins were less accurate because it took employees some time to use one machine. With this feature, those clock ins would be automatically rounded based on an interval you chose.

Buddy Punch Offers Many Other Features
Believe it or not, we've only touched on a fraction of the features our PTO organizational software program has to offer. Some of Buddy Punch's other offerings include:
It doesn't matter if you own a restaurant or if you're out in the field; if you're an accountant or a freelance lawn mower. Between Buddy Punch's many offered features, our blog section that's updated with information for employees and employers alike, and the help doc center with articles on utilizing Buddy Punch to the fullest extent, this is an all-in-one solution for workforce management.
Additionally, if you ever have any questions, you can reach out to our customer support via live chat. You can also get a one-on-one walkthrough of the software by booking a personalized demo here.
Buddy Punch's Online Reviews
As of this post's writing date, Buddy Punch has 4.8 out of 5 stars and 687 reviews on Capterra.

Below, we'll list just a few reviews that speak to Buddy Punch's impact as a PTO tool. (Click here to explore the full list of reviews.)
"I really like that it tracks and accrues PTO & holiday hours. I don't have to ask anyone what my PTO balance is! I think its smart to be able to add a schedule if you happen to work the same amount of hours each day – much easier to add. I also like that I can add a comment or note of some sort, if needed."

Click here to read the full review.
"I had used other more expensive systems at previous employers and Buddy Punch has be more than sufficient for our size of business. It is easy to run the reports- PTO, location of services, and the geofence. My favorite time in option was the facial recognition- the main problem with it was if someone had a beard and then shaved it or got a major change in hair styles we had to take their picture again."

Click here to read the full review.
"It has a great deal of flexibility and gives administrators/managers the ability to see who is here at any given time of the day. Managers also have the ability to approve PTO prior to it being added to the time sheet. This provides accountability for both the employee and manager. They can also schedule shift work if necessary. In running payroll, since employees will punch in, be able to track their time as well as PTO in one place; this saves me time on my end. "

Click here to read the full review.
"The ability to Edit in "real time" is very useful. I can adjust my hours/PTO entry on the go. This helps me stay organized and within my weekly hourly allocation of 40 hours/week."

Click here to read the full review.
As these reviewers all noted, Buddy Punch made tracking PTO easy, in addition to providing other easy-to-use features.

Try Buddy Punch for Free
If you feel that Buddy Punch might be the right PTO tool for your business, sign up for a free trial. You can also book a one-on-one demo, or view a pre-recorded demo video.
Sage HR (formerly known as CakeHR) is a full-service employee management and PTO tool designed to help out HR departments. Some of its features include:
As of this post's writing date, SageHR has a rating of 4.4 out of 5 stars on the review aggregate website Capterra, based on 295 user reviews.
"Very responsive team. Slack integration of the leave management is handy and updates in realtime Leave management is really good, I like that you can extra mandatory fields. We use this to track out of office staff, and remote working. It's also used to track time spent on their personal wellbeing. The app is handy, I know most of the staff use this instead of the web version. The org chart with collapsable levels and drag and drop changes is a very strong feature."

Click here to read the full review.
Zoho People is another HR software that includes features such as:
This is a cloud-based human resource management system that, like Buddy Punch, works across multiple devices (Windows, Mac, smartphones, etc.). As of this post's writing, Zoho People has 4.3 out of 5 stars and 188 reviews on Capterra.
"Zoho has made it easy to measure the performance of the employee. The best features of Zoho are attendance tracking, regularizing the attendance, tracking the holidays and leaves, and performance measurement."

Click here to read the full review.
When I Work is a simple shift scheduling software with functions including (but not limited to):
As of this post's writing date, When I Work has 4.5 out of 5 stars and 937 reviews on Capterra.
"The apps are handy, especially from the administration side. I am able to update time clocked hours on the fly, check everyone's schedule and separate out my own, I can even handle time off requests. I haven't ever attempted to schedule through the app, although knowing how intuitive everything is through their online site, I would venture to guess it would be a piece of cake. I know our team members enjoy having their schedules and hours readily available in their pocket as well.

Click here to read the full review.
Lastly, if you're looking to track time on a budget, FindMyShift is a great employee management tool that comes with a free plan, though features are limited unless you upgrade to the paid version. Some of Findmyshift's functions include:
Findmyshift has a rating of 4.6 out of 5 and 707 reviews on Capterra (as of this post's writing).
"It is easy to use, easy to enter the schedule in and you don't have to follow an exact protocol for the times, etc. I like that I can email everyone at once right from the program, the templates make it convenient to add the schedule weeks in advance, I love the time off request feature, I like being able to change the font colors and the back ground colors."

(Click here to read the full review).
Choosing The Best PTO Tool For Your Business
No two businesses are alike, and no two businesses have the same exact needs from paid time off tracking software. While this might mean that finding the right software for you will be a matter of trial and error, you can get a good idea by looking at what each software is meant to do, and what they offer.
For example, if you're seeking a tool designed to help out your HR department in particular, Zoho People or Sage HR are the kinds of software you might gravitate towards. If you're particularly concerned about mobile performance, When I Work is a great tool for remote workers.
However, if you ultimately want a PTO tool and time tracker with a variety of features that can be enabled or disabled at will, a user interface that's simple and intuitive for you and your team members to use, and a responsive customer support team to cater to your needs, then you really can't go wrong with Buddy Punch.

Try Buddy Punch for Free
If you feel that Buddy Punch could be the right PTO tool for your business, sign up for a free trial. You can also book a one-on-one demo, or view a pre-recorded demo video.

You May Also Like…