9 Best PTO Apps To Stay Accurate When You Pay Time Off (In-Depth Guide)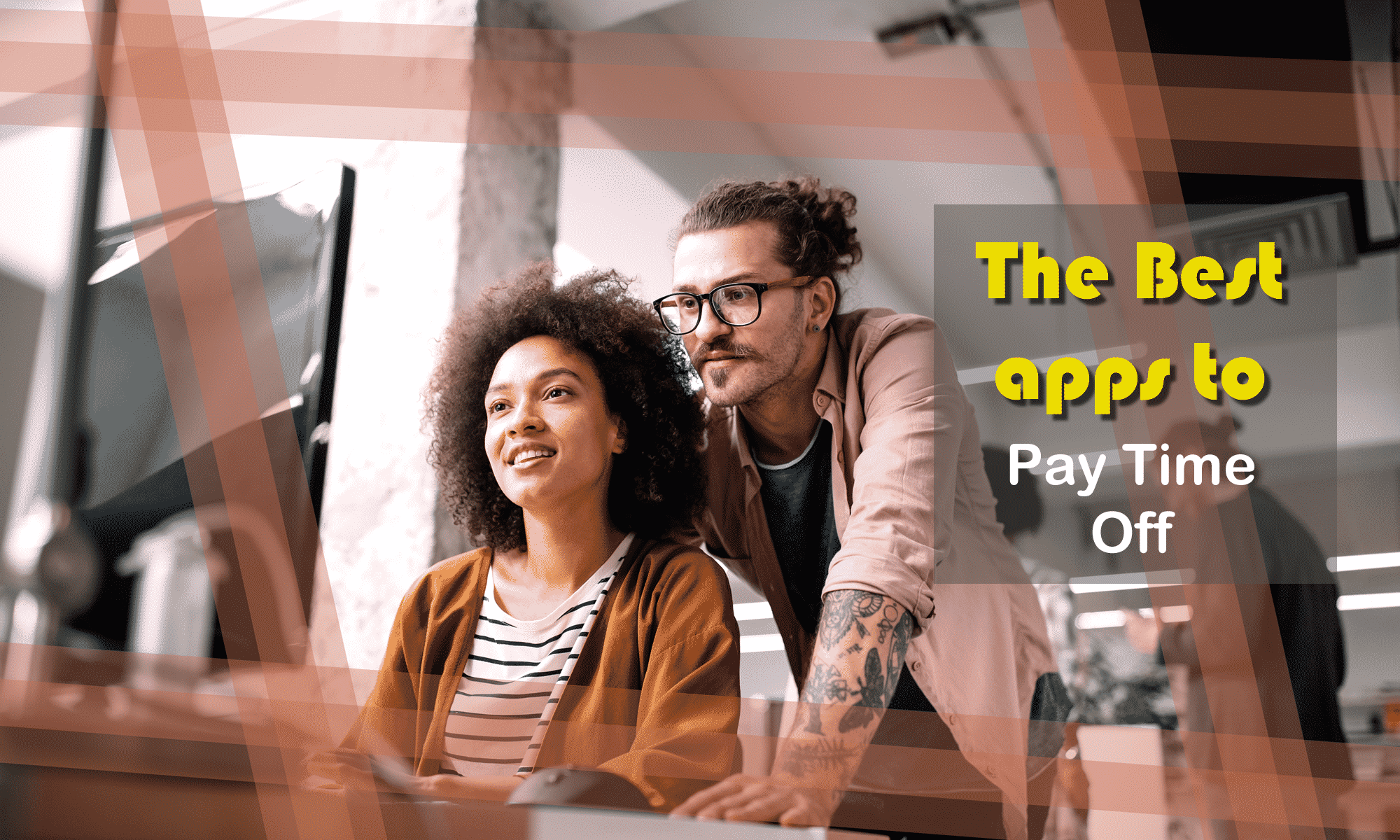 Some employers think the battle is over when they settle on a PTO policy they like, but rarely is that the case. If you want to ensure that your business continues to grow, managing paid time off will become a balancing act between offering a number of hours that will enable you to attract high-quality talent, using a pto plan that's easy for you (or your HR Department) to manage, and staying alert to make sure that no team member tries to take advantage of your paid time off policy.
This becomes especially important when you consider that some state laws require you to pay time off when an employee leaves your company, which could lead you to pay PTO accrual rates you feel are unearned, or inaccurate.
If you want to:
Ensure that your employees aren't taking an unreasonable amount of personal days off by abusing your company policy
Test whether lump sum or accrued PTO is more effective as a leave policy for your business
Give your high-quality employees opportunity to maintain a work-life balance
Finding a quality PTO Hour tracking app is going to be critical for your business. Below, we're going to detail some of the most effective personal time managing apps to achieve these goals.
Best Apps to Pay Time Off
Buddy Punch is a PTO tracker that was made with businesses of all sizes in mind. Whether you're managing full-time or part-time employees, there are three core features our software comes with that gives both managers and employers a greater degree of control and transparency when it comes to managing their PTO bank. Below, we're going to detail how these key functions work.
Note: If you'd prefer to experience Buddy Punch's PTO functionalities first-hand, we have a 14-day trial available for every one of our pricing plans so you can get a closer look at how much control you could have over timekeeping.
We also have a full PTO Guide for newer employers we created, covering topics such as "what is paid time off and how does it work?" and the importance of understanding what a paid time off policy means for your company.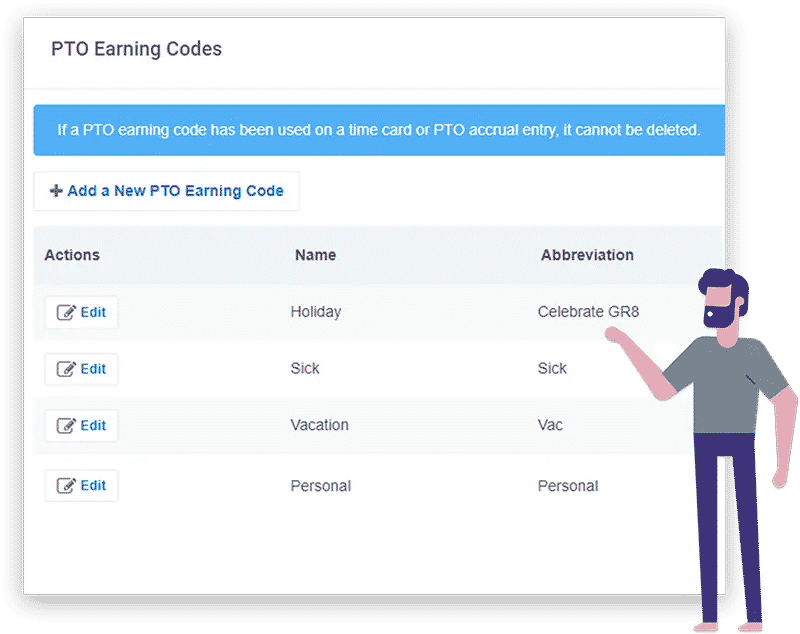 This feature allows employees to enter their own PTO directly into their time cards. They can label whether it's vacation time, sick time, or personal leave.
On the manager's side, you can give them the option between even more PTO types, such as jury duty or parental leave, or you can create wholly custom PTO types for your own records.
Once employees enter their requested time off, you can automate PTO management and auto-approve it, or you can make use of our notifications feature to stay on top of changes and notify them of your decision in turn.

When an employee decides to take time off for something important, such as their mental health or a doctor's appointment, are they going to put in a request and immediately get back to work? Or will they instead spend half the workday worrying about whether or not you'll approve them? Thanks to our notifications feature, they'll be more able to work and remain secure that they'll receive an update when you've made a decision.
On the manager's side, you'll receive a notification for every PTO request or change, so you can stay on top of what your workforce is experiencing and planning.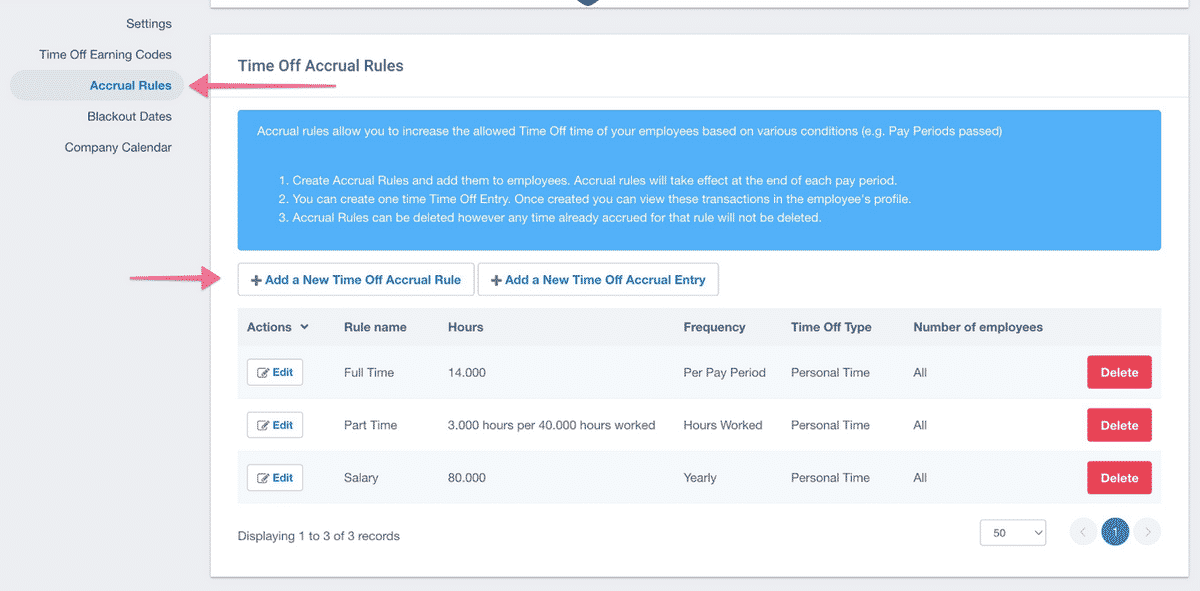 Buddy Punch also has a feature that allows you to automatically track the amount of time off employees earn at a specified rate. Never lose count of how many unused PTO hours team members are accumulating, and ensure that multiple employees don't take time off simultaneously, resulting in understaffing.
Like with our PTO Accruals feature, we have other useful articles on how to best utilize Buddy Punch in our help doc center. We're also always available to answer questions via our live chat. Or – you can book a one-on-one personalized demo by clicking here.
Buddy Punch Offers Many Other Features
Something we want to make clear: worrying about paid sick leave, vacation days, and the number of days you allow to rollover – these are all symptoms of a greater issue. Your real concern is maximizing employee engagement.
To that end, it's worth taking note of Buddy Punch's other features that will help you manage your team:
Buddy Punch's Online Reviews
Still not convinced? See what other users of Buddy Punch have to say about the software. As of this post's writing, Buddy Punch has a rating of 4.8 stars out of 5, based on 669 reviews on Capterra.

Below, we'll list just a few reviews that speak to Buddy Punch's ability to give managers greater control over how their PTO works. (Click here to view the full list of reviews.)
As several reviewers have noted, Buddy Punch is both cost and time effective for both employers and employees:

"I had used other more expensive systems at previous employers and Buddy Punch has be more than sufficient for our size of business. It is easy to run the reports- PTO, location of services, and the geofence. My favorite time in option was the facial recognition- the main problem with it was if someone had a beard and then shaved it or got a major change in hair styles we had to take their picture again."

Click here to read the full review.
"I like how easy the PTO requesting is for the staff and for admin to approve. It's a little bit of work trying to get all of the PTO hours in for all employees, especially if they work different hours and have different PTO hours, but the team at Buddy Punch are always available to help with questions. That is one of the things I think are most important- the great customer serivce. The accessibility to actual people can help is valuable."

Click here to read the full review.
"The software has all the features that I currently was using in my spreadsheet – but better as it took human error out of the equation! I gained the reports that tallied PTO (vacations, sick time, personal time) which I had to pull manually from a spreadsheet. Employees are able to enter their own PTO requests (again a time saver). The chat staff has been super helpful to me every single time I have messaged them. They assisted me to get the software ready for a trial run which was very helpful! Every chat session was emailed to me for future reference."

Click here to read the full review.
"The ability to Edit in "real time" is very useful. I can adjust my hours/PTO entry on the go. This helps me stay organized and within my weekly hourly allocation of 40 hours/week."

Click here to read the full review.

Try Buddy Punch for Free
If you think Buddy Punch might be the paid time off software you've been looking for, don't hesitate to sign up for a free trial. You can also book a one-on-one demo, or view a pre-recorded demo video.
Connecteam is another great option if you want to make sure sick days, vacation days, and personal days are accounted for. They even have a detailed guide on
creating a PTO program
for your business.
Some of their more popular features include:
This is a great time clock software to use if you never want to lose track of your team's unused vacation time, and it's compatible with Windows, Mac, and mobile devices. As of this post's writing, Connecteam has 4.8/5 stars and 142 reviews on Capterra.
"The administrative aspects of managing teams can be very hectic, but Connecteam helps make it significantly easier. Preparing timesheets and submitting them at the end of the month no longer takes me a full day to complete; I am able to generate reports on the go and at any point during the month. Also, Connecteam's automated alerts and notifications allowed me ample time to make the necessary adjustments to make up for upcoming staff leave periods."

Click here to read the full review.
When I Work is a time clock software that comes with a "view time off totals" feature, enabling employees to see how much paid time off they've taken from January 1st to the current date of viewing. The same feature also lets them view unpaid leaves of absence. Other features include:
It's a versatile tool that works on both Windows and Apple devices. As of this post's writing, When I Work has 4.5 out of 5 stars and 919 reviews on Capterra, and is considered an "established player."
"I am have been able to cut my paper usage and the potential mistakes of forgetting emails or losing the PTO paperwork. Any PTO requests or vacation requests are easily managed."

Click here to read the full review.
Homebase is another good option for maximizing both long-term and short-term employee attendance. Here's what one of its users has to say about the software:
"Easy to add time and track PTO, holidays, OT and more. Customization for our business hours was perfect. The cost is lowest I have found for the amount of features. T-Sheets in QBO is too pricey for us. Also the remote clock-in features and mobile app is a big hit with employees."

Click here to read the full review.
At time of this post's writing, Homebase has a total of 823 reviews, and an average rating of 4.6 out of a possible 5 stars.
Other features that Homebase has include:
Another quality tool, ZoomShift comes with some key features that makes it a popular tool for managing paid time off. Across their years of service, they've become known for a few key functions:
As of this post's writing, ZoomShift has garnered a total of 93 reviews and rating of 4.5 out of 5 stars on Capterra. It's far from the most reviewed software on our list, but read below to see a great example of why we've included it:
"Efficiency in scheduling and having information immediately connected to staff is a blessing compared to our previous manual individual set scheduling policy. It has normalized the regular need to adjust start times, stop times and work assignments (You know….Vacation liability, PTO, call outs, unexpected client demands and on and on). We can now focus on providing the excellent client and patient care that we strive to achieve every day with the comfort that we have the proper skilled labor in position to meet that goal. And when we don't we have a much easier time adapting."


Click here to read the full review.
The Society for Human Resource Management (SHRM) mentions how important tracking sick time is to design a "21st century time off program" that can stay competitive. If you're willing to pay for it, both Hubstaff Premium and Hubstaff Pro include a Time Off feature that helps you do exactly that. It also comes with:
As of this post's writing date, Hubstaff has 4.6 out of 5 stars and 1238 reviews on Capterra.
"*It is easy to use and install also has extensive documentation and support * Although it has a very simple and intuitive interface, it is a very powerful tool with very complete reports that allows the individual or group follow-up of remote work teams. *Thanks to the screen captures allows the real-time monitoring of each progress and evaluate how the work time of each person is actually used. *The client software is very light and almost does not consume computer resources."

Click here to read the full review.
Insightful, formerly known as Workpuls, is a great tool for PTO tracking, whether you're using a standard policy or are using the newer unlimited PTO policy that some businesses are adopting. Some of Insightful's most well-liked features include:
At the time of this post's writing, Insightful has a total of 46 reviews on Capterra, with an average of 4.8 out of 5 stars. Here's what one user had to say about the software:
"For me as a small size business this is really helpful. Beside we were able to find the roots of time wasting we also manage to organise training for apps that our employees use most frequently. They are now able to finish their tasks up to 50% faster. Now I can leave office and don't have to worry what is going on in there."

Click here to read the full review.
Sling prides itself in being "employee scheduling made easy," and it's easy to see why once you get a quick look at its interface and features:
At the time of this post's writing, Sling has a rating of 4.6 out of 5 stars on Capterra, based on an average from 108 reviews.
This review is a good example of why Sling is a great software for time and leave management.
"Support for this program is good, I've never had any complaints there. You can schedule shifts or just let employees clock in and out as needed. They can pause their shift if a break is being taken. The in app messaging system is decent. As an admin you can leave notes and tags on what each shift is and what that person will be doing/did, they can even been color coded. It's very easy to add an employee and schedule shifts for them. There's a general news feed and a tasks board where you can assign tasks to certain people."

See the full review here.
TimeCamp fully understands the importance of PTO tracking. Consider what they say to companies using manual processes to track employee vacation time – "you're probably just losing money."
This software comes with features such as:
At the time of this post's writing, TimeCamp has 551 reviews on Capterra (see here). It has an average score of 4.7 out of 5 stars.
"Being able to measure the time each task takes or each activity that takes place during the day, brings control to your time and improves your own records to grow professionally every day more."

Click here to read the full review.
Using Software to Ensure You Pay Time Off Accurately
One thing you might have noticed is how all of these time tracking software options were made to improve employee accountability first, and included PTO tracking options to help facilitate this goal. There's an understanding that some business owners might miss – you don't worry about PTO as a cause, you worry about it as a symptom. Trying to ensure that your employees are making use of their time properly starts with workplace culture, not with catching them when they're trying to take breaks for their mental health.
That said, Buddy Punch can help across multiple areas of your overall business, not just with PTO, but it's not a perfect solution. If your team prefers getting paid through PayPal, you might want to look into Hubstaff, which has integrations with it. If you want a PTO tracker with per-user pricing, you might prefer When I Work's method of pricing.

Try Buddy Punch for Free
It's not lightly that we've come to recommend Buddy Punch as an all-in-one time tracking and PTO management tool, but we do genuinely believe it to be one of the strongest options you could pick thanks to the level of control it grants both employers and employees.
If you're ready to take the plunge, keep in mind that all Buddy Punch plans come with a 14-day free trial. Otherwise, you can book a one-on-one demo directly with our team, or view a pre-recorded demo video.

You May Also Like…