Paid Time Off Tracking Software (5 Options)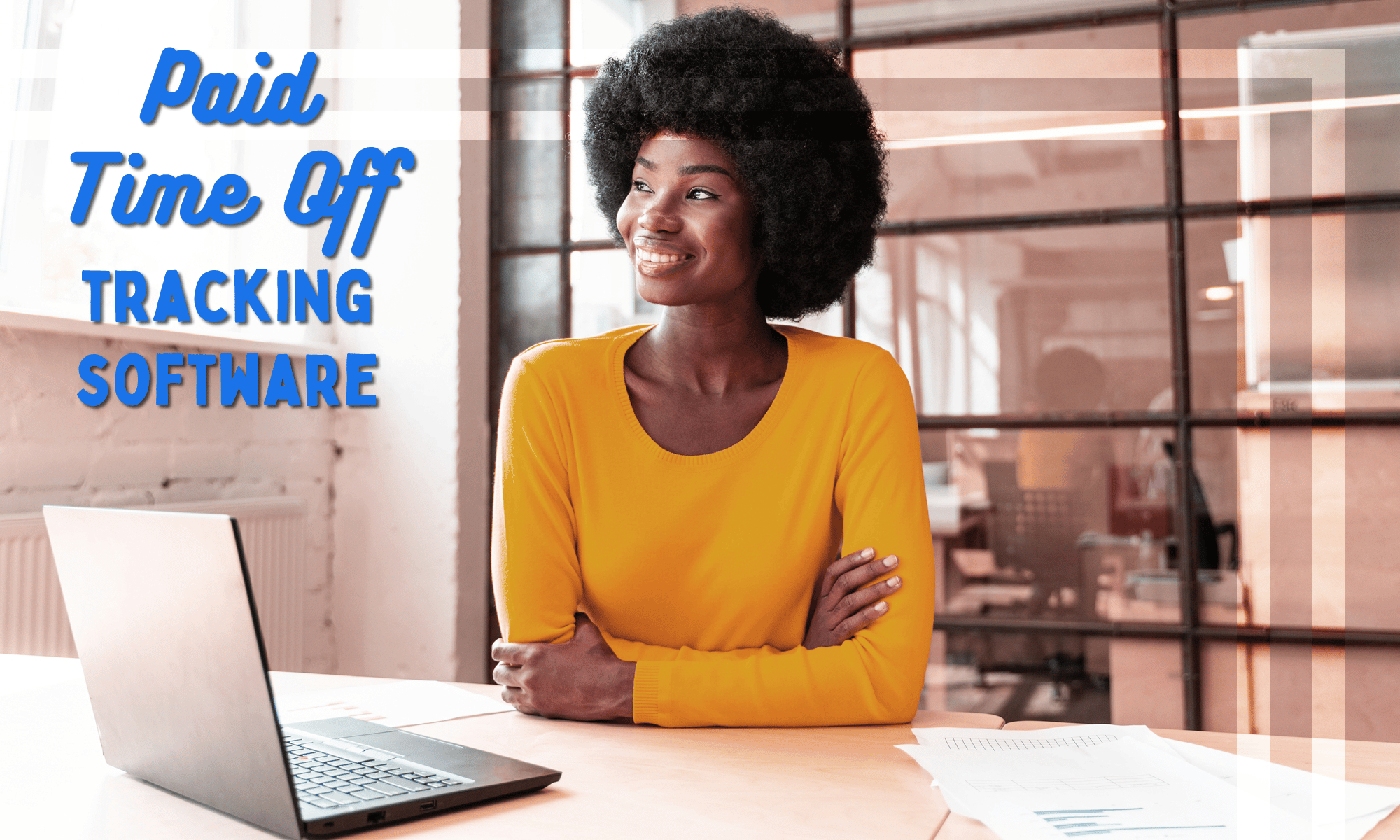 Are you searching for paid time off tracking software? There are plenty of options for you to consider. No matter the size of your workforce, many different platforms on the market can successfully enable you to track PTO requests and employee attendance. Many all-in-one solutions also offer performance tracking features to help centralize employee data.
When you have access to the right leave management system, you are well-equipped to track leave requests and align the platform with existing leave policies. If you need a better tracking system to monitor employee vacation requests, we have a range of solutions for you to consider. The right time management software is just around the corner. Let's dive straight in.
Paid Time Off Tracking Software
1. Buddy Punch
As PTO tracking software, Buddy Punch comes with everything HR managers need to confidently track employee time. You can customize the tools to align with your existing PTO policy and set up instant notifications for real-time updates on PTO requests. Buddy Punch also offers a mobile app – so team members can request paid time off from anywhere.
How Buddy Punch's PTO Tracking Software Works
Buddy Punch is the ultimate HR software solution (and PTO tracker) for teams looking to centralize their employee monitoring. With the right vacation tracking platform in your corner, you can enable employees to request time off with ease. Using Buddy Punch, vacation time tracking is a breeze. You can also track a range of employee absences, such as sick leave.
Use Webcams To Improve Workforce Accountability
Once an employee punches in or out, their device's webcam will automatically take their photo. This useful tool is designed to promote team accountability and transparency. If you are leading a remote team, Buddy Punch's webcam feature can provide you with a real-time understanding of who has punched in. Even though the feature is optional, workforces enjoy embracing it.
Quickly Collect Timesheets For Payroll Processing
HR managers are wasting hours chasing up on timesheets. Buddy Punch can streamline your workflow and offer employee self-service. When team members clock in and out on Buddy Punch, this data becomes available in real-time on the platform. HR departments can then submit this data for payroll processing without delay. This makes HR processes super easy.
Quickly Approve Employee PTO Upon Request
Buddy Punch enables managers to approve or reject employee time off requests inside the platform. The best bit? This is all achieved at the click of a button. HR teams can automatically align their time off policy and existing HR systems with Buddy Punch to create a truly seamless workflow. You can also allow employees to manually add PTO to time cards without approval.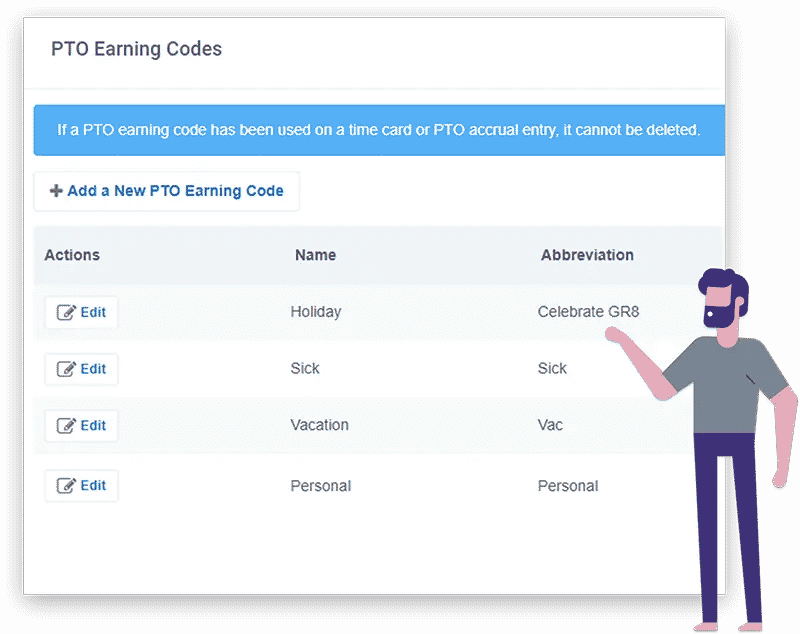 Once you begin to explore how Buddy Punch can support employee engagement through performance management tools, we recommend taking a quick look at the information on our "Knowledge Base" – which includes useful resources to help you unlock more value from Buddy Punch. Also, our customer support team is always available to answer any questions.
You can book a one-on-one personalized demo here.
There's So Much More To Buddy Punch
We haven't even scratched the surface. Buddy Punch is packed with an exciting range of tools for both small business teams and larger enterprises. These extend far beyond simply tracking vacation days and employee leave. Our solution comes with the following features:
Buddy Punch's Online Reviews
As of the writing date, Buddy Punch has 4.8 out of 5 stars and 688 reviews on Capterra.

Below, we'll list just a few reviews that speak to Buddy Punch's ease of use and great customer support service. (Click here to explore the full list of reviews.)
"So far, the Buddy Punch App has saved me time with the weekly payroll timecards. I don't have to depend on the employee turning in their timecard in person on Monday morning. It is especially helpful because they work on multiple job sites and not in the office."

Click here to read the full review.
"We have been using Buddy Punch since 2015. Prior to Buddy Punch, we were using an excel spreadsheet for timekeeping. We use Buddy Punch as a time clock for daily in/out and breaks. We use the PTO accrual system and PTO tracker. Buddy Punch is easy to use and easy to figure out. Customer service is responsive. The few times I've needed help (very rare) they were super responsive and made sure my problem was completely solved."

Click here to read the full review.
"This product was easy to use from day one and entering the employees took no time at all. Everything is easily accessible and you can check on employees to be sure they have arrived on time to their jobs."

Click here to read the full review.
"The interaction with the different sections is seamless once a person learns all the processes that relate to time in and time off. Having the availability of the calendar option makes keeping up with personal time very simple. The features that allow changes to time and scheduling are made simple and are quick and easy to perform."

Click here to read the full review.
Try Buddy Punch for Free
If you feel that Buddy Punch might be the right fit for your business, sign up for a free trial. You can also book a one-on-one demo, or view a pre-recorded demo video.
2. Connecteam
Connecteam enables employees to quickly request time off inside their platform. Team leaders and managers can then either accept or reject these time off requests inside the Connecteam dashboard. This employee performance platform also works well as a time tracking tool. You can leverage GPS tracking to see exactly where team members are clocking in from.
As of the writing date, Connecteam has 4.7 out of 5 stars and 153 reviews on Capterra. Connecteam offers various features, some of which include:
"The ability to have one platform for the purpose of scheduling our employees, time tracking for payroll and the ability to create reports is very important. It makes it easier for our employees. It's also a great platform to communicate with employees, to create engagement and a portal for feedback. There are so many tools available that we are just tapping into the possibilities."

Click here to read the full review.
3. OnTheClock
OnTheClock allows team members to select from four categories of PTO: Vacation, Holiday, Sick, and Personal. These categories can bring structure to your employee attendance data. With OnTheClock, you can use geofencing technology to locate remote-working team members that have punched in on their devices. Team members can also punch in on mobile devices.
As of the writing date, OnTheClock has 4.7 out of 5 stars and 514 reviews on Capterra. OnTheClock offers a range of features, some of which include:
"The incredible amount of flexibility it offers is amazing. You can set or restrict punches from specific devices, regions, IP addresses, and similar on a per-employee basis or account-wide, allowing you to make sure that every employee is punching in when and where it's appropriate to do so. It allows a per-employee automatic accrue system for PTO. Approving PTO requests is a breeze as well."

Click here to read the full review.
4. TimeCamp
As a comprehensive PTO management tool, TimeCamp gives HR managers the tools needed to monitor PTO requests and employee absences. As a one-click attendance time tracker, teams can easily incorporate this solution into their existing workflows without any extra hassle. This ease-of-use is ideal for fast-moving teams with ever-expanding workloads.

At the time of writing, TimeCamp has a total of 556 reviews on Capterra, with an average of 4.7 out of 5 stars. TimeCamp offers a full range of practical features for teams:
"It is very easy to use and allows me to calculate timesheets after the fact based on computer usage. The integrations to multiple systems allow me to bill against specific external tasks or tickets which makes invoicing a breeze. I especially like their shared reports feature as I can just email my clients a link with their invoice and they can inspect timesheets, without having to copy them to Excel or give them access to the platform."

Click here to read the full review.
5. Insightful
Insightful sure is insightful! This platform delivers on its promise to deliver a full range of useful employee attendance and performance insights. Insightful can easily become your team's central location for time management. When employees are using this platform to clock in and out, leaders and administrators gain a real-time view of what's going on across the workplace.
At the time of writing, Insightful has a total of 66 reviews on Capterra, with an average of 4.7 out of 5 stars. Insightful offers a broad range of useful features:
"Overall experience was really very good. Software works like it should. It helped us improve productivity a lot. And the support from the company was also quite prompt and good."

Click here to read the full review.
Try Buddy Punch for Free
If you feel that Buddy Punch could be the right fit for your business, sign up for a free trial. You can also book a one-on-one demo, or view a pre-recorded demo video.
You May Also Like…