6 Employee Work Scheduling Apps for Small Business Owners (In-Depth Post)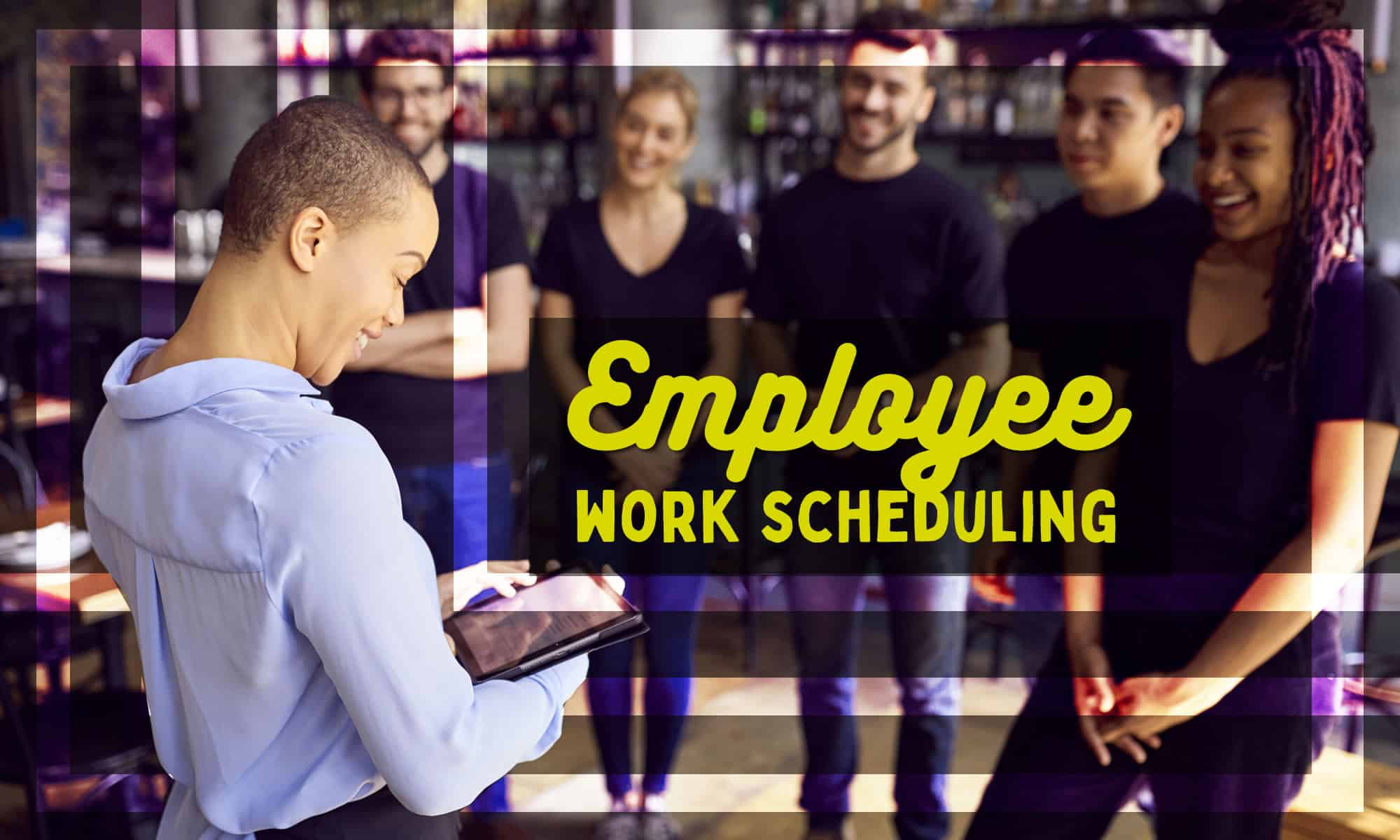 Employee scheduling software solves many of the most difficult parts of managing employee availability, from filling open shifts to identifying and eliminating scheduling conflicts or improving team communication on any shift changes that may occur throughout the workweek. However, not all scheduling solutions are made equal, and choosing an inadequate scheduling tool can ultimately impede your team's productivity, increase your job & labor costs, and prevent you being able to properly optimize your business.
Our goal today is to help reduce the odds of small business owners falling into the trap of growing attached to one of these ill-fitting employee scheduling applications. Drawing on our years of experience with managing employee shifts and testing out shift scheduling apps, we're going to list our top picks of apps that can simplify the scheduling process for small business owners.
These 6 employee scheduling apps, while listed in no particular order, are being valued above all others because of a mix of a few factors: (1) the staff scheduling features that they include, (2) how versatile and flexible they are when addressing a variety of staffing needs across different operating systems, and (3) the reviews and testimonials of their users.
Employee Work Scheduling Apps
We're starting off our list of high-quality work scheduling apps with our very own Buddy Punch. But hold on – it's not just favoritism that makes us value Buddy Punch so highly. Even when you jump straight to the customer reviews of our software, it's clear that small business owners are getting a lot out of it:

So why is that? We attribute it to our roots. Back in 2013, when we still relied on manual methods to help us handle employee work schedules, we came to the realization that we were losing too much time sifting through logged hours, managing time-off requests, and calculating payments for payroll – sometimes up until the last-minute.
But even when we decided to swap to using software, we found that there weren't too many options that met our specific scheduling needs. So we committed to building our own, and Buddy Punch was born.
With features such as Drag & Drop Scheduling, Job Codes, Shift Trades & Covers, Punch Limiting, Notifications, Overtime Calculations, Payroll Integrations and more, we're convinced that Buddy Punch has what it takes to be an all-in-one workforce management solution for small business owners.
Next, let's further demonstrate this by diving into how each of these features can help streamline how you manage your team members.
Note: If you'd rather get a feel for Buddy Punch's flexible scheduling yourself, you can start a 14-day free trial by clicking here.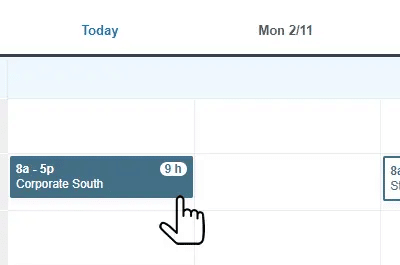 Buddy Punch was designed to ensure that all features were extremely user-friendly, which you can see immediately in the process of scheduling shifts. Create shifts by clicking on an empty cell in Buddy Punch's user interface. Then drag and drop that shift as needed. It's that simple to get a visual overview of how your team's workweek is planned out. Once the schedule is published, all relevant team members are automatically notified.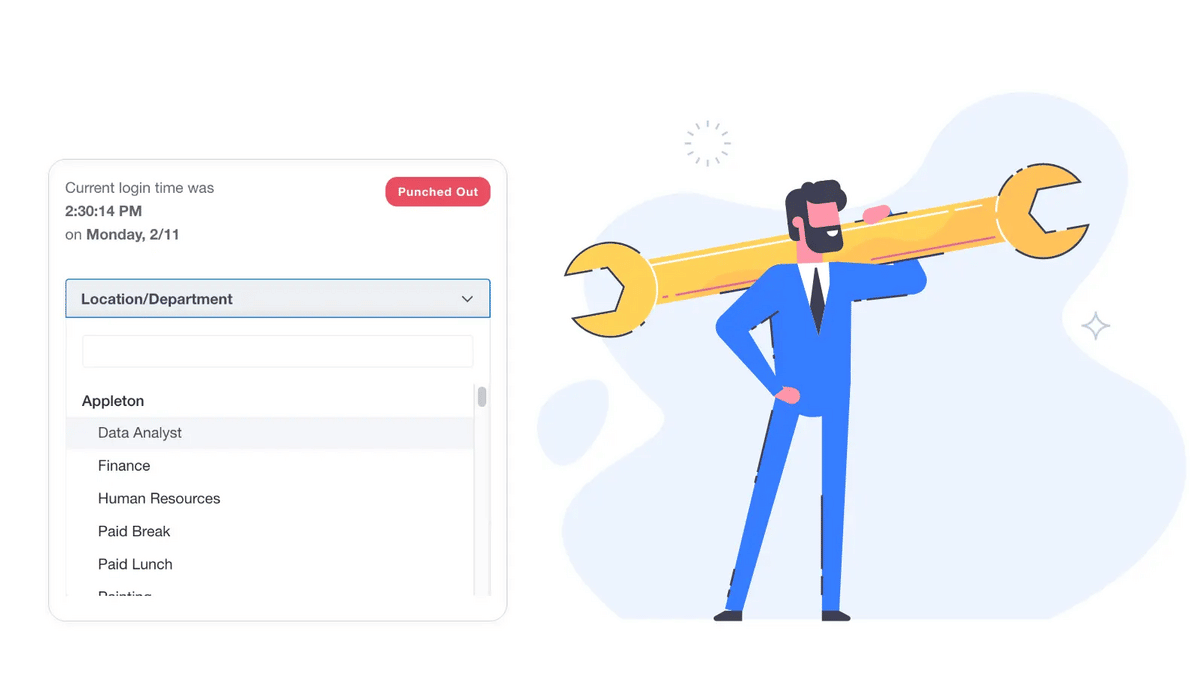 The Job Codes feature, also known as Department Codes, improves transparency of how your team members spend their time on clock, which can be critical for optimizing your operations in the future. With this, employees clock into a custom code when they punch in, which logs their time spent on that specific task until they either clock out or clock into a different code upon switching jobs. You can view all time spent on a job on each employee's timecard.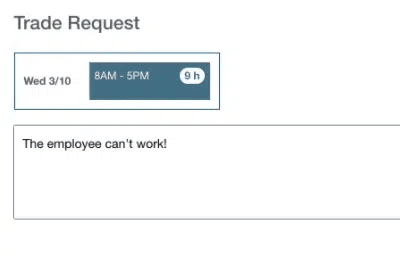 Buddy Punch makes it easy for employees, managers, and administrators to initiate shift swaps between employees. Additionally, the Covers feature allows proactive employees to intervene in the case of open shifts or no-shows, volunteering themselves to take over for other hourly workers.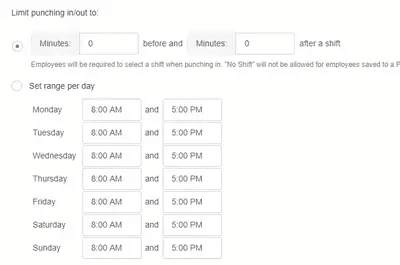 In the case of having team members that tend to punch in early or late (which can lead to a cascading effect where you have to deal with more overtime than necessary), the Punch Limit feature is a helpful set-and-forget time management feature for small business owners. With this you can easily limit the time frame in which employees can clock into their schedules.

Buddy Punch's notifications feature makes it easy for employees, administrators, and managers to remain in the know. Beyond sending out an alert depending on who's scheduled (via the Drag & Drop scheduling option), or for punch change emails, timecard approval status changes, PTO changes, and alerts for overtime. All of Buddy Punch's built-in notifications can be turned off at will.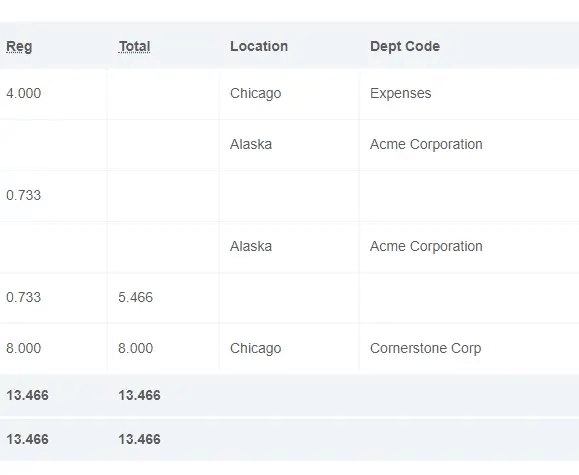 Buddy Punch allows you to choose from more than a dozen different overtime types to determine how overtime pay should be calculated per employee. Every salaried employee can have a different overtime type assigned, and we can add a type that's missing if you need us to (just reach out and let us know). Regular, overtime, and double overtime will be calculated for your employees automatically.

The last feature we want to highlight is Buddy Punch's integration with popular payroll software, which makes it easy to transfer over accurate employee scheduling data for billing, invoicing, and payment. Some of the popular names that Buddy Punch works with include Zapier, QuickBooks, ADP, and more (click here to view the full list).
Buddy Punch Improves More Than Just Scheduling
Though we've primarily focused on the scheduling options included in Buddy Punch, there are more functions you get to use such as:
There are also out-of-app benefits to consider when you work with Buddy Punch:
(1) You get access to our Knowledge Base, which provides you with useful articles that show how to make the best use of our software for your business needs. (2) You can browse our Blog Section to learn important information about workforce management, new labor laws, or to even browse comparisons between different types of software for various functions. (3) You can use our Customer Support Desk to connect with a responsive team that's always available via live chat to answer questions.
It's also worth noting that Buddy Punch was designed to work on Desktop as well as on mobile devices (iOS, Android, tablets, etc.) All you need to make use of this software is an internet connection.
Still on the fence on how Buddy Punch will feel? Settle the matter by booking a one-on-one personalized demo (click here).
Buddy Punch's Online Reviews
As of this post's writing date, Buddy Punch has 4.8 out of 5 stars and 706 reviews on Capterra.

Below, we'll list the pros and cons that users noted while using Buddy Punch to handle their schedule changes and crafting. (Click here to explore the full list of reviews.)
Pros: The BuddyPunch software made tracking everyone's hours so much easier. Definitely a huge step up from manually filling time sheets! Schedules are easy to pull up too.
Cons: Occasional glitching sometimes creates a need to try punching in twice, but overall has minimal performance issues.

Click here to read the full review.
Pros: This software is user friendly and easy to learn how to use. It provides more than just time accounting. Employees can schedule time off. It provides accurate data concerning payroll dollar amounts. Buddy Punch compliments our payroll software and helps ensure payroll accuracy.
Cons: I have been unable to figure out how to keep track of PTO time.

Click here to read the full review.
Pros: I have never dealt with a company before, not just an online time clock/scheduler, that has responded so efficiently to customers issues and wants to fix it to where it doesn't happen again in the future or fix it to where its easier to use in the future. I truly appreciate it!
Cons: Not being able to delete inactive items. That is something they are working on allowing customers to fix. Even though I cannot delete them myself, I can ALWAYS chat with a Buddy Punch customer service rep and they take care of it for me.

Click here to read the full review.
Pros: I don't have to ask anyone what my PTO balance is! I think its smart to be able to add a schedule if you happen to work the same amount of hours each day – much easier to add. I also like that I can add a comment or note of some sort, if needed.
Cons: I feel like there are some visual layout aspects that could be improved – or at least offered as a setting option. For example, I a m a visual person – I would love it if I could select a calendar view for seeing what I have entered for the month already.

Click here to read the full review.
As these reviewers all noted, Buddy Punch made scheduling and timekeeping easier for every staff member, employee and manager alike.

Try Buddy Punch for Free
Employee scheduling is an important part of management decision making because it creates a snowball effect of improved job satisfaction, productivity, and talent retention. If you feel that Buddy Punch could be the employee scheduling solution your business needs, sign up for a 14-day free trial. You can also book a one-on-one demo, or view a pre-recorded demo video.
ZoomShift is a schedule-maker specifically designed for hourly employees (part-time and full-time). Here are just a few of its key features and functionality:
As of this post's writing, ZoomShift has a rating of 4.5 out of 5 stars, based on 94 reviews (see on Capterra).
"Zoomshift came into my life when I was totally overwhelmed with making and maintaining a schedule for my employees. Staff was submitting request off's and preferred work days, etc. and it got really hard to manage on a simple spreadsheet. I knew there had to be a more efficient way of doing this and another small business in town connected me with Zoomshift. I haven't looked back since!"

Click here to read the full review.
At the time of this post's writing, Deputy has a total of 589 reviews on Capterra (see here), with an average of 4.6 out of 5 stars. Some of its key features include:
"As an employee who has used this for 5+ years this is an easy program to use within a small business. I clock in, clock out and can edit my time if needed. I can offer shifts up and accept or look for more all within the app. I like being notified when new shifts are offered as well via text and can accept them without even opening the app. "

Click here to read the full review.
Hubstaff is scheduler and time tracker with an assortment of functions including:
As of the writing date, Hubstaff has 4.6 out of 5 stars and 1280 reviews on Capterra.
"Time tracking option performs very accurately. Hubstaff offers screenshot capture option which is very Effective in employee monitoring especially in remote work environment. Entire workforce management is made possible with this software. "

Click here to read the full review.
When I Work's employee scheduling features include (but are not limited to):
As of this post's writing date, When I Work has 4.5 out of 5 stars and 953 reviews on Capterra.
"The ease of creating a schedule, distributing it, and letting staff handle their shift swaps or drops has completely empowered our team. The best feature is the 'history' button so that you know where it all began when shifts start with one employee and end with another."

Click here to read the full review.
Connecteam is an employee management solution that's designed to work across industries (Healthcare, Field Services, Hospitality, etc.) Some of its features include:
As of this post's writing date, Connecteam has a rating of 4.8 out of 5 possible stars, based on 191 reviews (see here).
"I have several old-school folks on my team. I tend to get a lot of push back when I introduce a new form of technology. We don't have a central meeting location therefore I can't have one time clock for everyone to punch. This app works great and my team really seems to like it. It is very easy to install and user friendly."

Click here to read the full review.
Choosing the Best Employee Work Scheduling App for Your Business
While we feel like we've managed to narrow down the possible options to a few stellar choices, figuring out which one is "best" for you is still going to take some examination. Ask yourself – who manages employee scheduling in your business? Is it yourself, another individual, or do you have a small HR team handling it? What are their preferences for features, functions, design?
Another way you can narrow it down is by looking at what features the tools include or highlight, and how they compare to your own preference for employee scheduling. Is team messaging high on your list of priorities? Then When I Work might be the scheduler for you. Particularly partial to importing and exporting templates? You might naturally gravitate towards ZoomShift then.
But, if what you're ultimately looking for is a scheduling tool that empowers you with a wide variety of features, a design and usage that's simple and easy for anyone to get used to (regardless of their device), and a responsive customer support team to guide you on its usage – then you really can't go wrong with Buddy Punch.
Try Buddy Punch for Free
If you feel that Buddy Punch could be the right scheduling app for your business, sign up for a free trial. You can also book a one-on-one demo, or view a pre-recorded demo video.

You May Also Like…