Employee Work Schedule Template (Try 3 App Alternatives)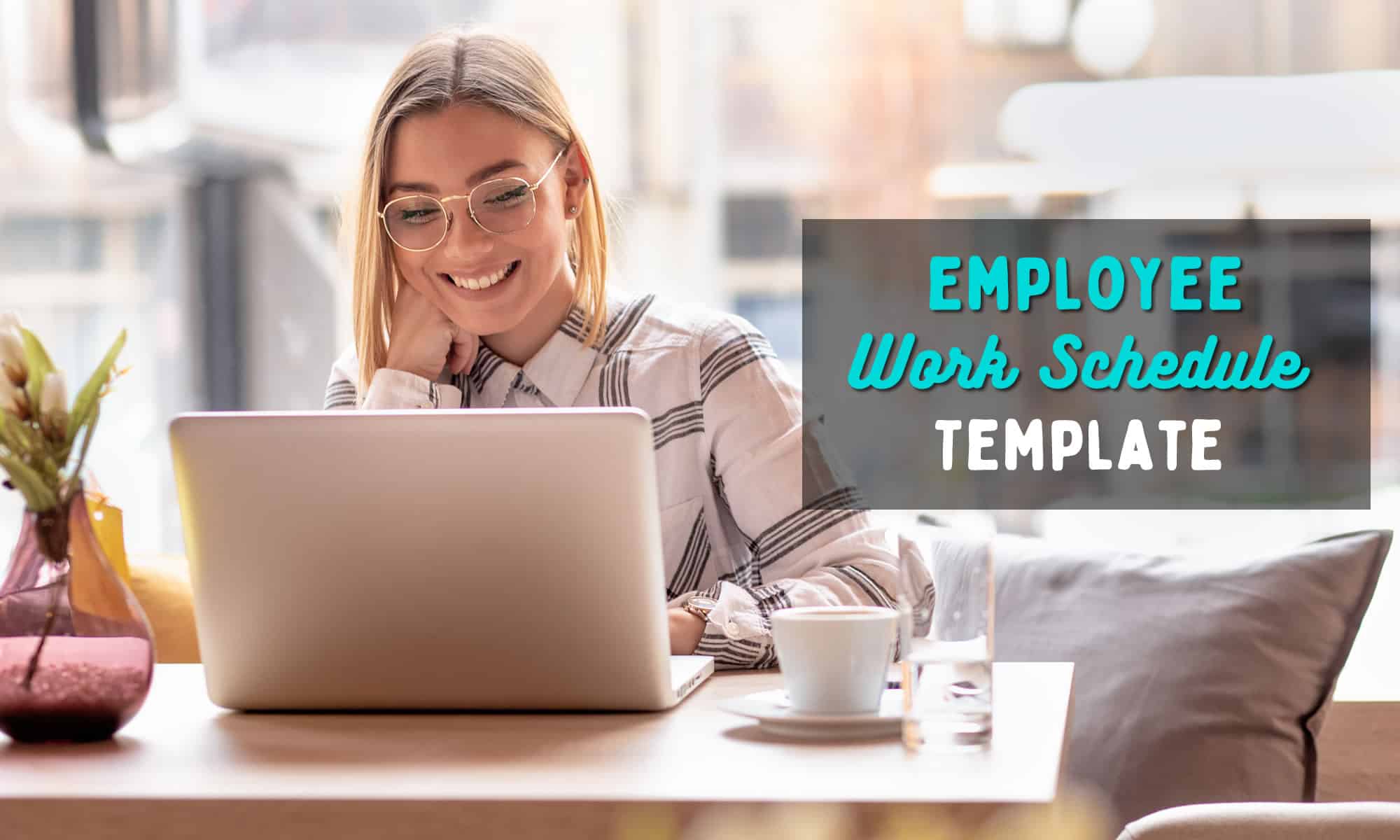 Are you searching for the best employee work schedule template?
Rather than rely on a weekly work schedule template to manage your staff schedule, you should consider using a time tracking platform to automate key processes. In today's digital age, the traditional employee shift schedule template for managing the work week is now obsolete.
Here are just some benefits of using employee schedule software to manage daily work:
View the weekly employee schedule digitally in one location.
Monitoring employee work time across multiple teams.
Track team progress over any given time period.
Stay on top of labor costs and related expenses.
Say "goodbye" to Google Sheets and Microsoft Excel.
Even though it's easy to find a free employee schedule template online and map out your weekly schedule with employee names, this is far from efficient. There is no shortage of employee scheduling software solutions that can do all the heavy lifting for you.
Manage Employee Work Schedules (Templates Vs Apps)
Whether you managing your own schedule or the schedules of your team members, the right software solution can play a pivotal role in enabling each team member to squeeze more out of their daily schedule and use every workday to maximize productivity. A time management app can help a small business owner looking to streamline employee attendance data collection.
Making Rapid Decisions With Real-Time Data
An Excel schedule template once offered tremendous benefits to team leaders and project managers looking to accelerate team productivity and progress – but things have moved on. From monitoring time off to accepting or rejecting PTO requests, the right employee scheduling platform can enable leaders and managers to make rapid decisions using real-time data.
Best Time Tracking Tools (3 Options)
1. Buddy Punch
When it comes to tracking work hours and creating work schedules, Buddy Punch comes with all the features and tools you need to manage workforces. From small business owners to project managers at large enterprises, this workforce management platform can centralize employee schedules and create a single source of truth for all team members.
Buddy Punch's Online Reviews
Buddy Punch's user reviews highlight the potential benefits of this platform. As of the writing date, Buddy Punch has 4.8 out of 5 stars and 782 reviews on Capterra.

Below, we'll list just a few reviews that speak to Buddy Punch's ease of use and great customer support service. (Click here to explore the full list of reviews.)
As reviewers have noted, Buddy Punch provides team leaders and project managers with the necessary tools for accurate time tracking and employee location tracking:
"I love how quickly you can log in to the Buddy Punch site and just simply hit the "Clock In" button. The program is incredibly easy to use and required no training at all, which I really appreciated especially since I'm just a very part-time employee who only uses it once a week."

Click here to read the full review.
"Easy and convenient to use. I enjoy being able to clock in or out from my desk."

Click here to read the full review.
"We mainly use Buddy Punch for the time clock feature and use the GPS feature to track where our employees clock in and out since they do so at a remote site. The feature is accurate and is easy to use on our employees' phones. If there are any issues it is easy for the administrator to log in and correct them."

Click here to read the full review.
Try Buddy Punch for Free
If you feel that Buddy Punch might be the right fit for your business, sign up for a free trial. You can also book a one-on-one demo, or view a pre-recorded demo video.
2. Hubstaff
Hubstaff's employee scheduling system is designed to make workforce management simple. From monitoring employee productivity to automated payroll and invoicing, Hubstaff supports team leaders and managers in their efforts to streamline key business processes.
As of the writing date, Hubstaff has 4.6 out of 5 stars and 1,352 reviews on Capterra. Hubstaff offers a range of functionalities, some of which include:

"Hubstaff is an amazing tool for team and project management working remotely. Allows for easy and accurate time tracking of your equipment. Improved employee productivity by carrying out agile project management. You can automate payroll and billing. Uncover obstacles to reach goals faster."

Click here to read the full review.
3. TimeCamp
TimeCamp's automatic time tracking system enables you to view employee schedules in real-time and gain a comprehensive view of how projects and tasks are progressing. The attendance and productivity tracking features give managers and leaders the ability to make decisions using real-time data to push projects forward and keep teams on track.
At the time of writing, TimeCamp has a total of 577 reviews on Capterra, with an average of 4.7 out of 5 stars. TimeCamp offers a full range of practical features for teams:
"A simple program exactly what I was searching for to keep track of the number of hours I work each day. I didn't use the complete version of Timecamp because I didn't require it. I'm satisfied with the free version, which has a limited set of functions but is straightforward to use."

Click here to read the full review.
Try Buddy Punch for Free
If you feel that Buddy Punch could be the right fit for your business, sign up for a free trial. You can also book a one-on-one demo, or view a pre-recorded demo video.
You May Also Like…