Is An Applicant Tracking System (ATS) Right For Your Business?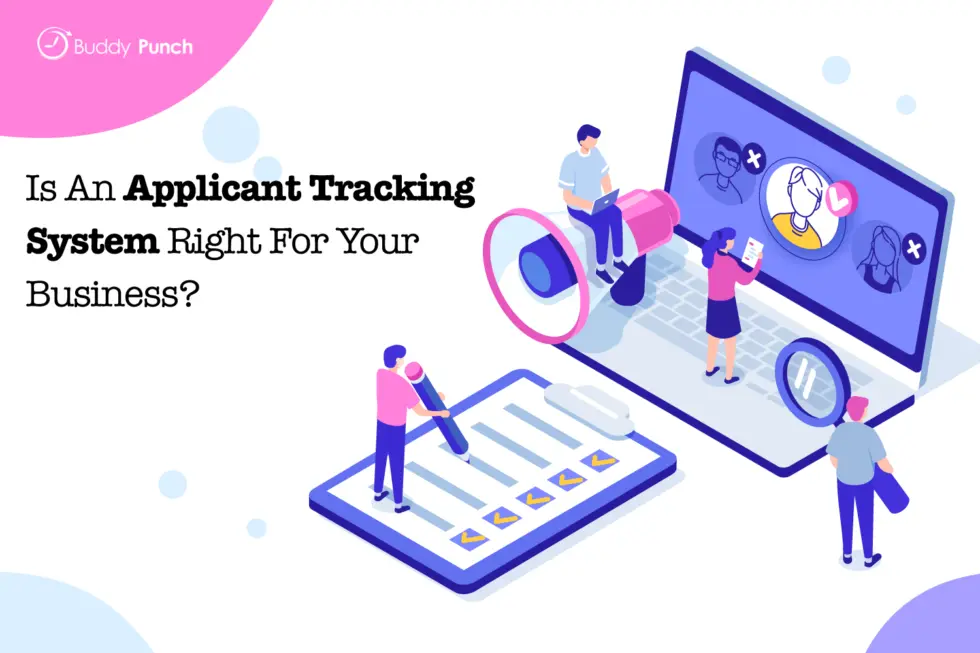 Do you remember how long it took you to find your last employee? Just as employee turnover has a significant impact on a company and their success, the process of hiring new employees does too. It can cost employers approximately $4,000 on average to fill just one open position. Take that number and multiply it by the number of open positions are your workplace – the numbers add up quickly. So why does hiring a new employee end up costing so much?
There are a lot of considerations that we tend to forget to factor in when it comes to finding and hiring the right employee. You need to search for candidates on job boards, manage each employees application, take the time to sift through dozens of resumes, schedule a time with an applicant to do an interview – the list goes on and on. Even if you find the perfect candidate, they may not even accept the position. The amount of time and money spent on the hiring process can add up quickly – especially if you are doing everything manually.
To help cut down on costs and better manage their hiring process, more and more businesses are transitioning to applicant tracking systems (ATS). By making a simple switch to an applicant tracking system, your business can better manage their hiring process time and finances, and find the right candidates and get them in their new position fast.
We have put together a guide to help you determine whether or not an applicant tracking system is right for your business. But first, let's cover the basics!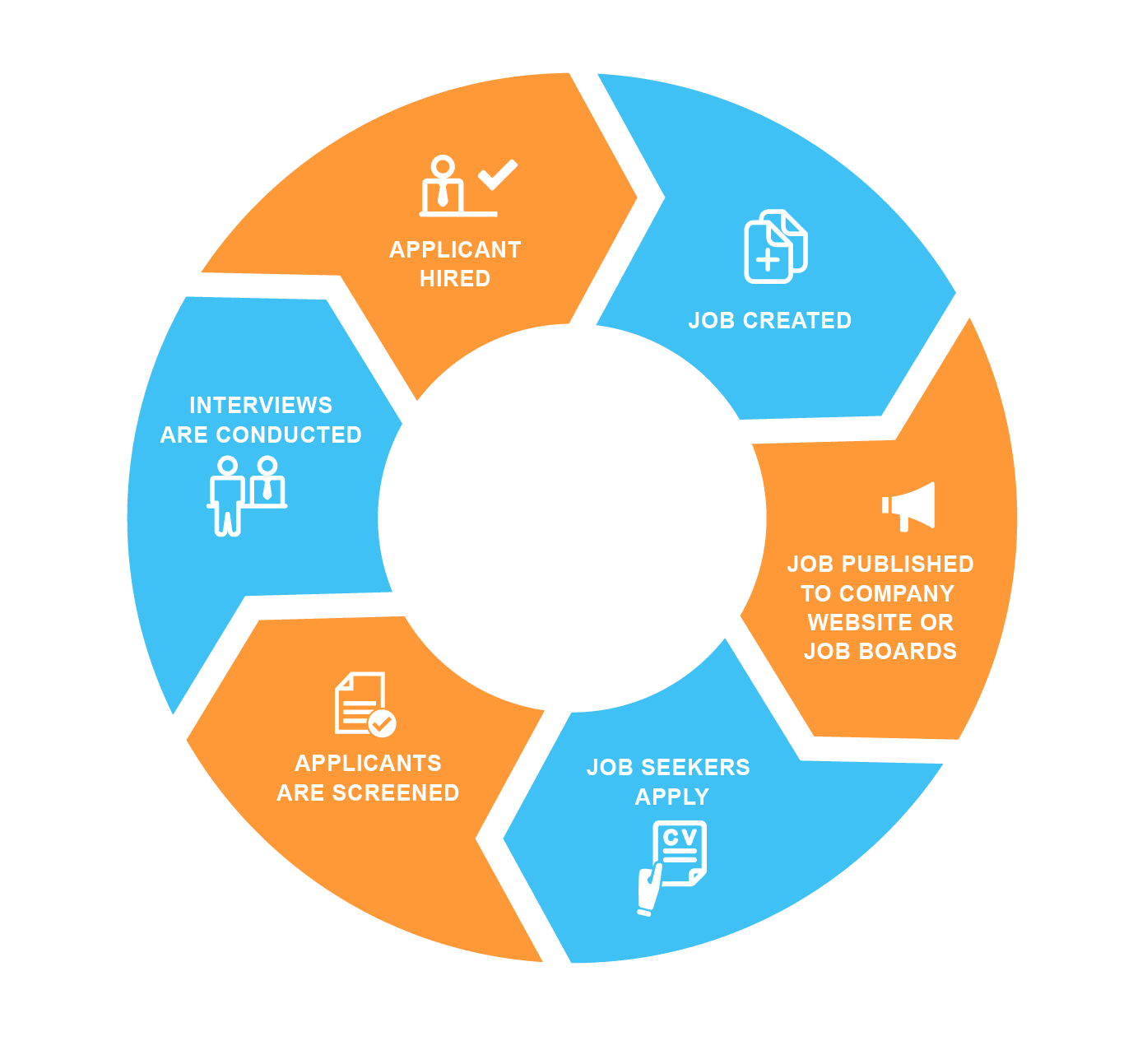 An applicant tracking system stores and manages all of your candidate information. It makes the hiring process as efficient as possible.
What is an applicant tracking system?
An applicant tracking system is a software that helps you to find the perfect candidate, interview them, and hire them all in a single place. An applicant tracking system allows you to track and manage every step of the hiring process – right from your computer or mobile phone.
An ATS stores all applicant data, so it's easy to access and automates your communication with candidates. No more having to hunt down a candidates resume and then play phone tag with them trying to set up an interview.
Depending on the software you choose, an ATS also can confirm with a candidate their application has been received, keep them up to date on any status changes, and communicate with them to set up or establish an interview time.
How an ATS can help at each stage of the hiring process?
Numbers don't lie – and studies have shown that, on average, a business with just eight employees can save up to $10,000 by taking advantage of an applicant tracking system.
Not only does it help your business financially, but can allow your business to become more efficient, your employees more productive, and you'll end up with better hires! Approximately 83% of hiring managers say using an applicant tracking system has allowed them to hire faster and 78% state it has helped them to recruit more qualified candidates.
Here's a breakdown of how an ATS impacts each stage of the hiring process:
Posting: Long gone are the days where you have to manage your job openings in a spreadsheet – or worse, multiple spreadsheets. Thanks to an ATS, you can create and handle all of your job openings in one place.
Sharing: To help get the word out about your open positions, an ATS can make that process as easy as possible by sharing job information to social media platforms and job boards. Online job boards, such a CareerBuilder, provide integration with ATS platforms to make the entire process even more streamlined.
Applying: In today's day and age, a good portion of job seekers are applying for jobs directly from their mobile device or tablet. So, having an ATS system that allows applicants to apply from any device available is crucial. If an applicant comes across a job opening on a platform that isn't mobile-friendly, they are much more likely to move on.
Tracking Candidates: Applications are automatically uploaded to your ATS, so you can quickly and easily view the most recent resumes and determine which you'd like to pursue. You can also check to see which applicants have yet to be interviewed and provide feedback on each applicant resume as you go through the review process. As mentioned, depending on the ATS software you choose, the candidate can be informed of each step of the process.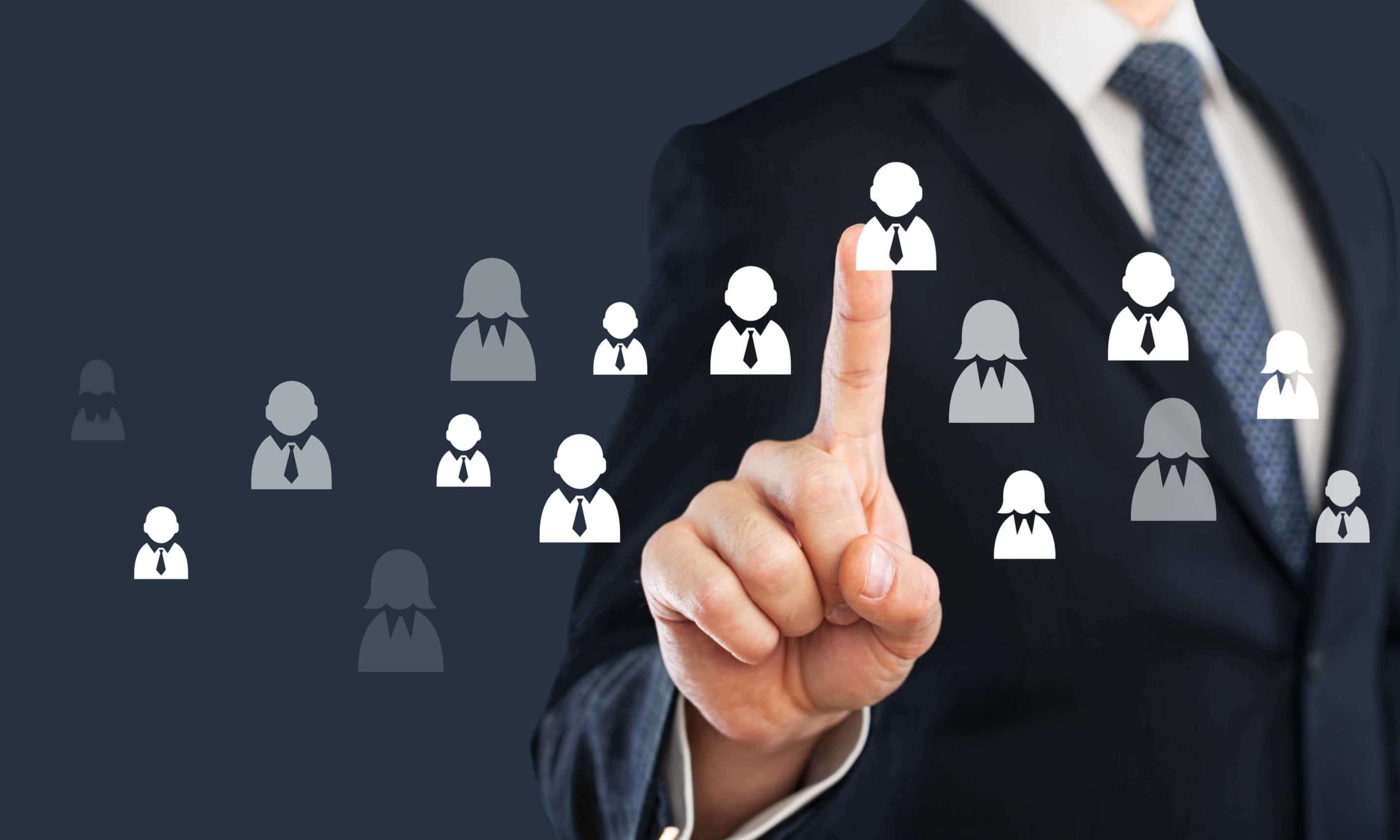 Hiring: Now that you've done your interviews, it's time to hire a candidate. With the help of an ATS, you can compare your main candidates to previous hires and look for anything that may cause concern such as a lack of job history. Once you have decided, you can quickly notify the person you selected that they have gotten the job, and also inform other applicants that the position has been filled.
Some applicant tracking systems, such as Newton, integrate with your current scheduling or time tracking solution. Since you'll already have the new employees' information in your ATS, you can easily create a schedule for them or get them set up to start tracking time.
Factors to take into account when choosing an ATS
Cost: Applicant tracking system prices can vary greatly – ranging from zero to thousands of dollars. Cost is dependent upon a number of things such as the type of platform, number of users, how many jobs you need to post, and several other factors. The average price for an ATS platform for a business with less than ten employees is approximately $3,000. However, as I mentioned above, it is possible to find an ATS solution for absolutely no additional cost – whether that be an open source ATS or one that is included in an employee management software you already use.
Ease of Use – Employees: If an employee finds that a program is too hard to use, they just won't use it – the same goes for any software, not just an ATS. The main point of using an ATS is to make the hiring process as simple as possible and not one bit more complicated than it needs to be.
If you choose an applicant tracking system that is complex and difficult to use, it will only hurt your employees' productivity, in turn, hurting your bottom line. When you are considering an ATS, be sure that it's user-friendly and that you will be able to quickly train your employees on how to use the system accurately and efficiently.
Ease of Use – Candidates: Not only will your employees be accessing your applicant tracking system, but your candidates will be as well, and you want a system that is easy to use for them. If you have an outdated or difficult to use ATS, your hiring process may even discourage potential candidates from even applying in the first place, and you would be none the wiser. It's estimated that 60% of candidates will abandon the application process if they experience technical issues.

Your application process can impact your business's reputation as well. Nearly 44% of workers who didn't receive any kind of response from a business upon applying said that their opinion of the company worsened.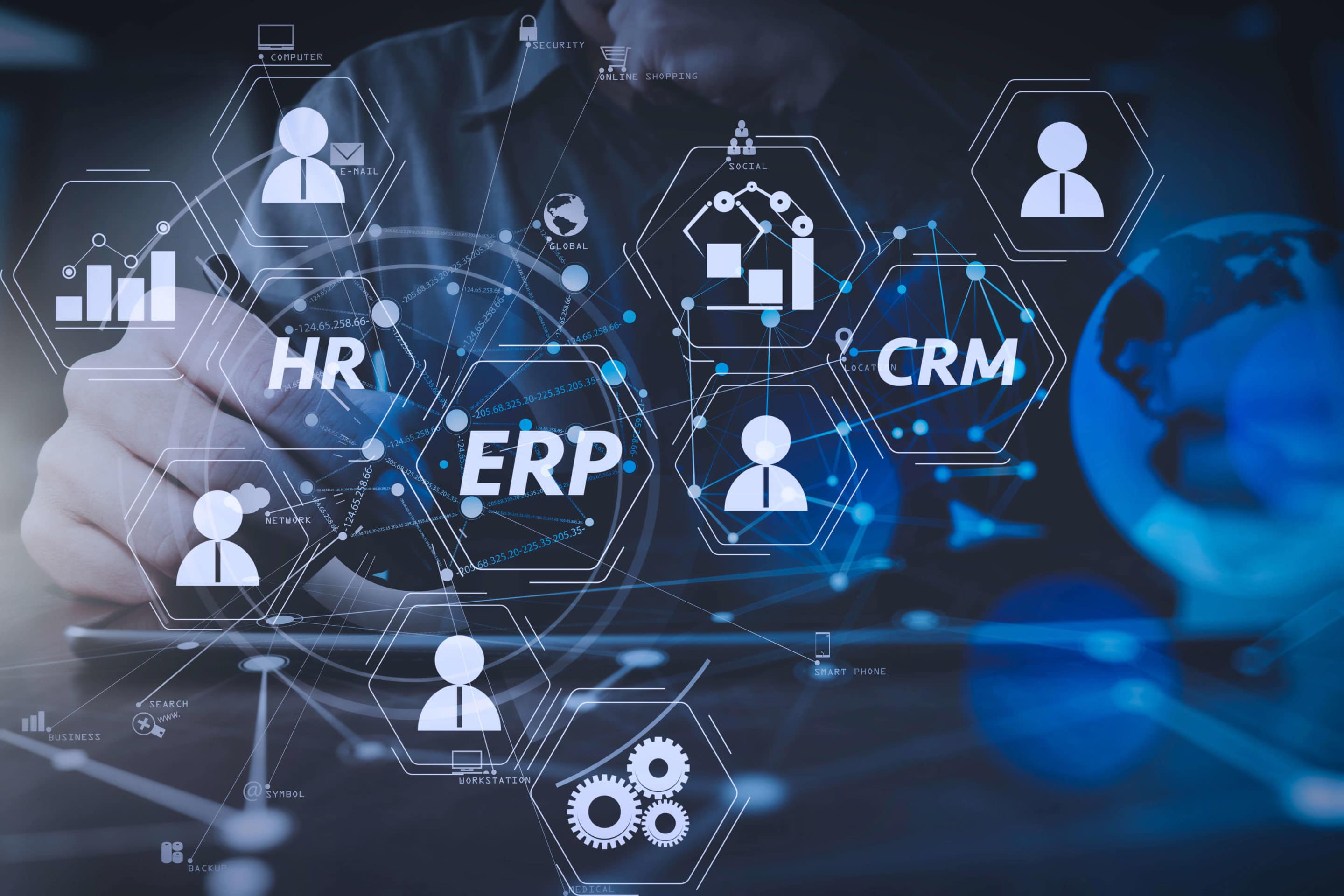 Integration: An applicant tracking system that integrates with your current software and tools is crucial. Making the hiring process as seamless as possible, so this means also being able to transition them from an applicant to an employee with ease. Most ATS offer integration with online job boards, social media platforms, and file storage drives such as Dropbox or Google Drive. So before you choose an ATS for your business, make sure that it will integrate with your current systems.
How to decide if an ATS is right for your business
If you are not sure whether your business needs an ATS, you should start by asking yourself the following questions:
How much workforce per week does your business put towards uploading, posting, and sharing new job openings to online job boards or social media?
Approximately how many hours per week does your company spend communicating about candidates and in how many different forms? (Email, meeting, etc.)
How frequently do you look at candidates resumes?
Look at your current hiring process – how much time does it take to input and organize applicant's resume and contact information?
How much of your workforce is put towards following up with candidates, scheduling interviews, or gathering additional information?
How happy are you with the quality of your most recent hires?
If you are not sure about your answers here, take the time to analyze your current hiring process. See if you can approximate how long it takes to hire a new employee – from the moment they submit their application to the second they start working for you. Analyze and breakdown how many hours you spend posting on job boards, filtering through resumes, speaking with your candidates, and ensuring their information is accurate and filed away.
Small business owners take a lot of tasks on to ensure that their business succeeds – resulting in them spending nearly 40% of their day on tasks like helping with the hiring process or trying to be in charge of time tracking. By taking advantage of an applicant tracking system, you can let the software do all of the heavy lifting – letting you get back to ensure the bottom line of your business is met.