How To Help Employees Embrace New Technology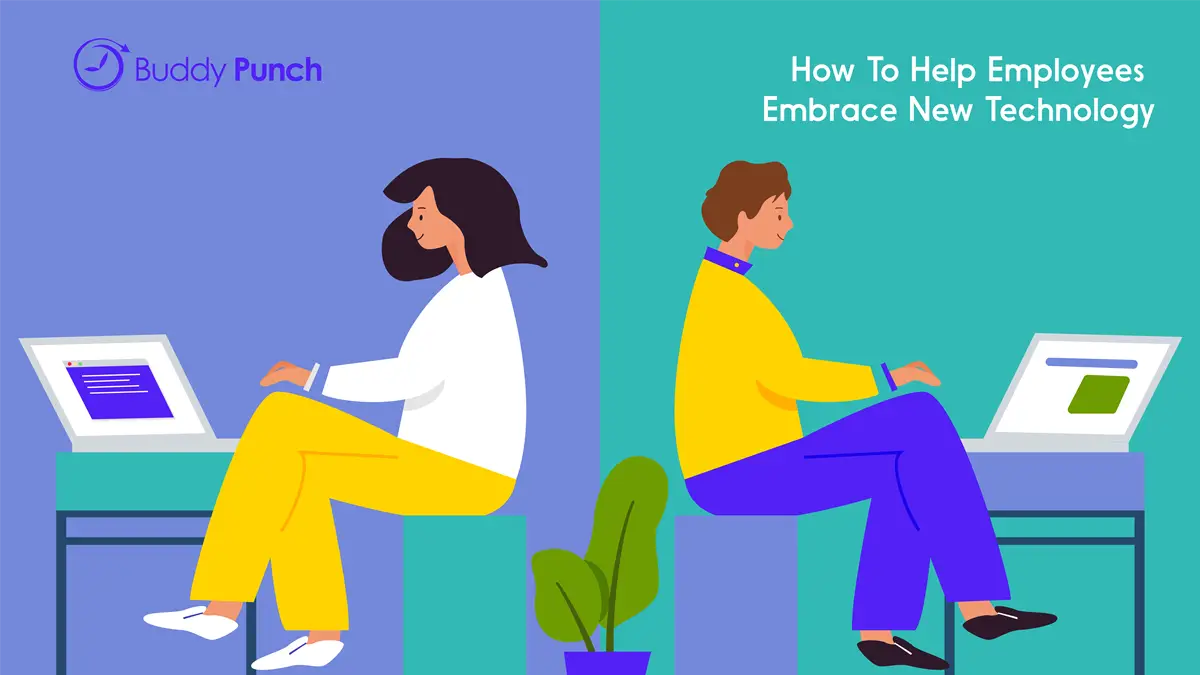 When it comes to technology, it is vital that your business stays up to date. However, embracing new technology can often be challenging for employees. If your employees are accustomed to doing a manual process a certain way, it can be overwhelming when the time comes to automate.
Technology plays an integral part in ensuring your business remains as profitable and efficient as possible. Whether it be something simple like introducing a new timekeeping software or something more complex like overhauling the entire workflow of your employees, it is essential that business leaders help their employees adapt to and embrace new technology. By implementing a solution-oriented approach and integrating technology that will help employees do their job better, it will be a breeze to introduce new technology into day-to-day operations.
Training
It is essential to train your employees on how to use new technologies; just as you trained them when they were first hired. When developing a training program for your employees, you must consider who you are working with and your company culture. Do you have employees that are excited and ready to integrate new technology or are they apprehensive? Understanding your employees is just as important as understanding the technology itself.
While you may want to only train system administrators, it is critical to ensure that all employees are fully trained and have an in-depth understanding of the new technology. This will reduce the number of employees that may resist the technology due to lack of understanding.
Create small training session groups where employees can work hands-on with the new technology and ask any questions. A small training group will allow people to feel more comfortable with asking questions about the technology and will help to increase the adoption of the technology.
Measure Results
After employees have been adequately trained and the technology is in place, it is crucial to evaluate both the technology itself and whether it is bringing value to your business.
It is important to set timeline benchmarks to help measure the success of the technology. This could include expected increases in productivity, waste reductions or even employee job satisfaction. Not only will this help to evaluate the businesses investment but will show employees how valuable the technology can be, lessening any resistance with the transition.
If you can illustrate to your employees that the technology has resulted in better customer service or higher productivity and that the technology is making them more efficient in their role, this will encourage them to use and become more familiar with the new technology.
Once you have been able to identify employees that have become proficient with using the technology by measuring their success, you can then reach out to those who are still hesitant to accept the change or are having difficulties. You can determine whether they understand how to use the technology correctly, or if perhaps there was something during training that could have been better explained. Making sure that you understand why some employees are not using a new technology can assist you in determining where additional training may be needed.
Be patient
In a perfect world, all employees would embrace new technology with open arms. Unfortunately, this is not always the case. Do your best to be patient when integrating new technology and while employees are learning a new process. While implementing training will help, it will take time for employees to incorporate new technologies into their workflow seamlessly.
As a leader, you should anticipate that employees will have questions and run into issues as they learn to work with new technology. Be patient and take the time to answer any questions that will inevitably come up. Remind employees of the value that a new technology brings and how it will help make their workflow easier, faster, and better.