10 Management Practices To Improve Employee Productivity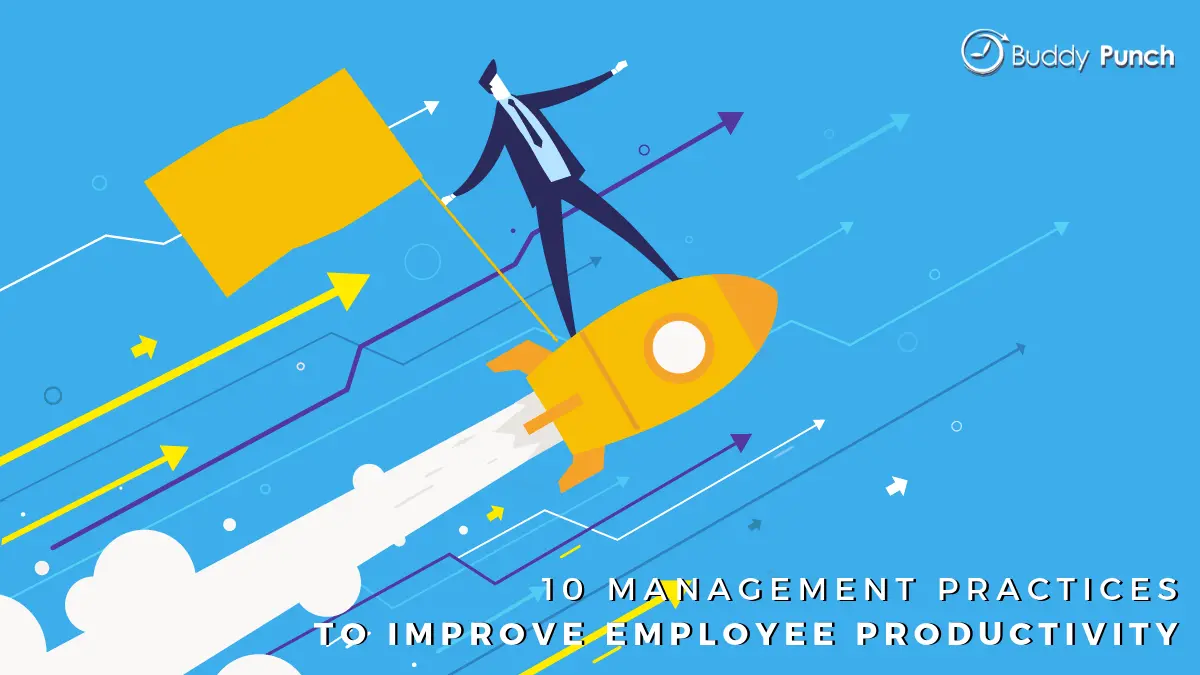 Business is booming, and every company has a significant amount of competition to deal with. No matter which niche you find yourself in, there are several existing brands in the market that are using proven methods to earn their share of profit. Because of the high levels of competition, businesses must focus on enhancing their overall business to boost their profit margins and meet their bottom line.
Experts recommend you start with improving employee performance as it plays an essential role in taking your business to the next level. Most companies understand how vital productivity and boosting working efficiencies of their employees is, but they often forget to examine their management practices in this regard. Reports reveal that a vast number of non-management employees have poor work habits, and it hampers overall business productivity.
Below we have highlighted ten best practices to create a more productive and motivating work environment for your employees: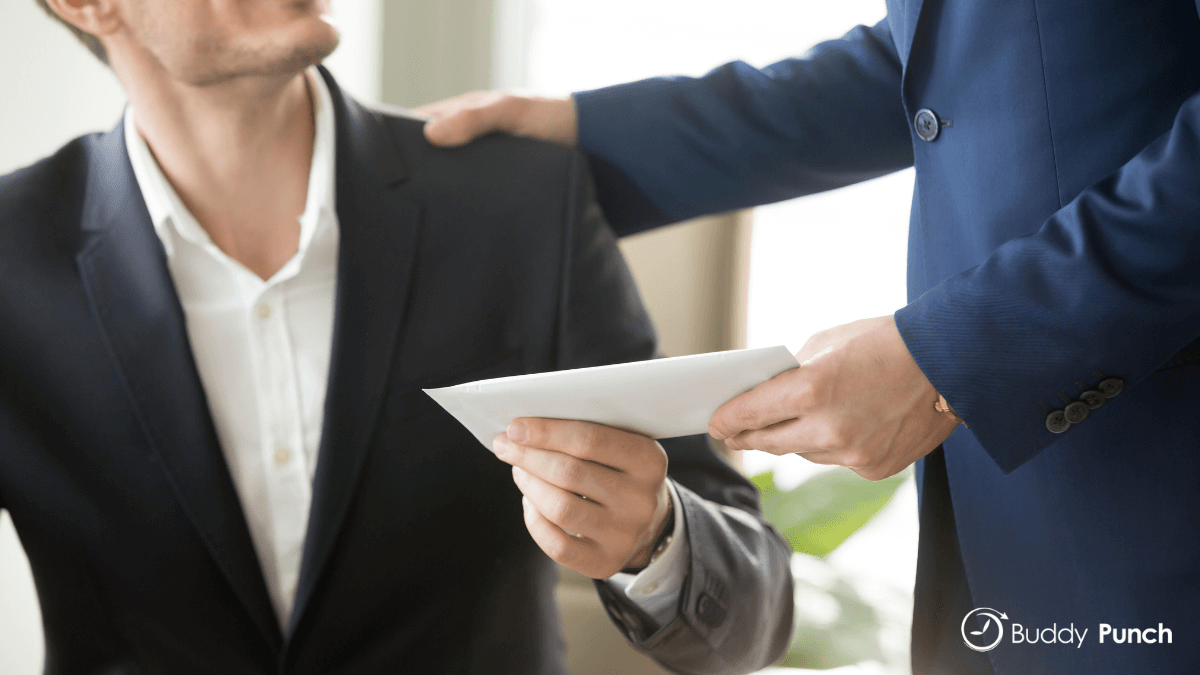 Financial incentives, continual feedback and showing respect to your employees are all great ways to increase productivity in the workplace. Staying engaged with your employees shows them you care about their well-being and how they contribute to the success of your business.
1. Set economic incentives
Who doesn't like to receive a financial incentive for the extra effort they make to improve a company's reputation? The sad fact is that most of an organization's economic incentives are just for their senior level employees or management teams. Although there is no doubt that they are an integral part of your organization and devote much of their time to handle all routine processes; there is no point in ignoring employee engagement at the lower levels.
If you expect your lower level team members to work diligently to ensure the success of your business, it is essential to provide them some financial incentives for all the good work they do. It may appear to be a costly undertaking, but in the long run, you will see returns on your investment as your employees will be happier and more productive.
2. Constructive feedback
There is no doubt to say that feedback is an essential tool all leaders should take advantage of – they should provide candid feedback from time to time. First, though, it is crucial to design a proper feedback strategy. The focus should be on empowerment, not discouragement. Your employees must feel motivated to work hard for your company while receiving continuous feedback from your management team.
If you're going to single out employees based on stats, it might be counterproductive to mention those metrics to them directly. On one hand, some employees might appreciate the hard number on what they've accomplished. On the other hand, some employees might feel like you're micromanaging them, which could end up being a strain on their mental health.
We understand that it is not always possible to provide positive feedback to all employees, but the way you communicate the details to the person can make a huge difference. Whether you want to show appreciation to an employee, or provide feedback on a correction that needs to be made; the feedback must be given with a positive attitude.
3. Give and show respect
No matter what kind of job an employee handles at your premises, they deserve your respect. Management must have excellent team building skills and leave a positive impact on every person. Instead of underappreciating your employees; showing respect and understanding is a vital step to increase employee productivity. And don't forget, without them your business would not exist.
Productive employees feel connected and respected at their place of business. They go to work with a positive mindset, and naturally boost their company's performance. To ensure the success of your business, first, it is essential to show genuine respect to everyone working for you.
4. Train your management team
It is important to ensure that leaders at all levels are trained adequately to manage the premises. They must understand and implement leadership skills daily to ensure operations run smoothly and efficiently.
This training is not just for higher level leaders but must be focused on middle managers and supervisors as well. Once all of your leaders are trained on their responsibilities, they will be able to manage their teams with confidence and accuracy. It is one of the best tactics to enhance the productivity of an entire organization.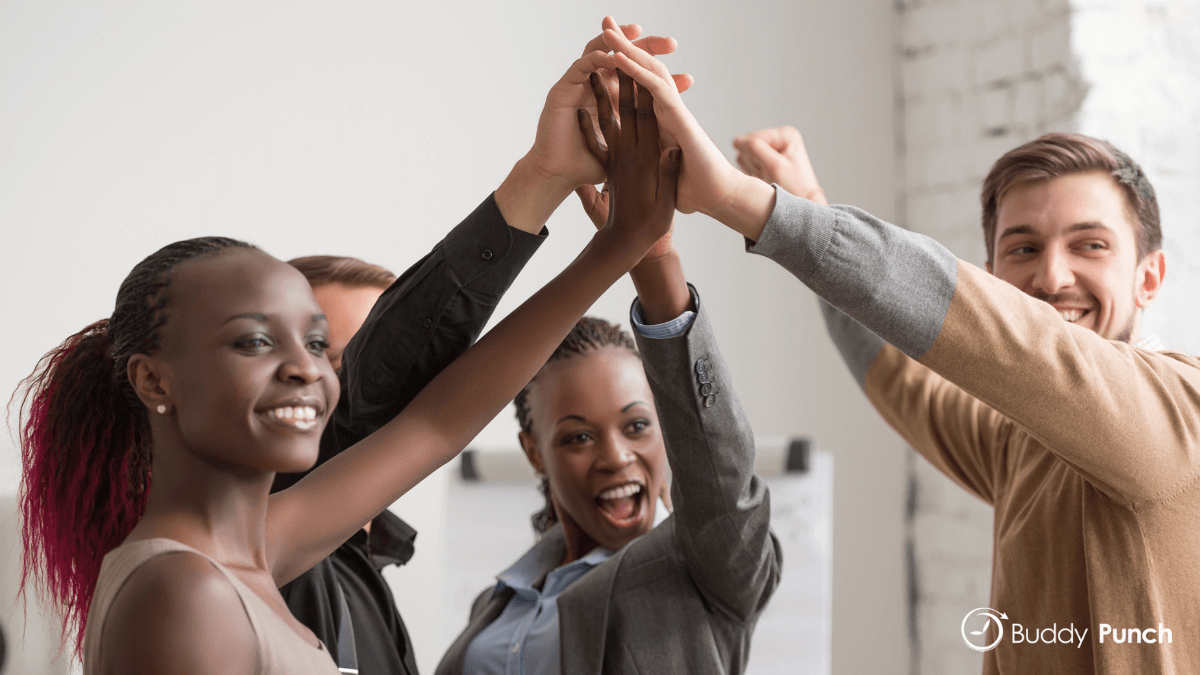 Employees may need support from time to time and it's imperative to the success of your business you provide it. Stay in communication with them to address any questions or concerns by using a collaborative communication tool. Allow employees to be accountable for their time worked by investing in employee time clock software.
5. Provide support when needed
There are many situations when employees will need help from their management team or organization. Good support must always be provided to boost their morale and build a relationship of mutual respect. Employees may need assistance in several forms; such as emotional support, an ally when mistreated, motivational support at tough times in life, and flexible support to maintain a work-life balance.
Not all employees will have the initiative and comfort to approach you for this – so don't forget to check in with your team every now and then.
When employees get support from their management teams at tough times, it is never forgotten. It builds loyalty and goodwill among employees, and they work with more dedication – helping to ensure your company meets its bottom line.
6. Use employee time clock software
To improve the process of work schedule creation and to properly manage records of employee work hours, organizations are advised to take advantage of employee time management software. There are many such real-time tracking tools online, and they can help complete several tasks, which include PTO management, employee scheduling, and monitoring of hours worked.
Employee time clock software adds a unique benefit to both you and your employees – you can both guarantee hours worked are accurate. This provides your business with the peace of mind that there is on time theft occurring, and it enhances the satisfaction levels in employees as they know they will get paid accurately for their hours worked. You get to boost employee productivity, and your team gets to focus on optimizing their workflow.
Employee time clock software also helps to record overtime and any extra work hours so that accountability can be improved. No matter what kind of business you are running, employee time clock software will be beneficial to both you and your employees – and it can even be easily adapted for remote work.
7. Effective communication
Every manager needs to know that communication is key to a productive and efficient workforce. The great news is that technology has made it possible to contact each other with just a few swipes on the screen. However, this doesn't mean that new communication methods are always the most efficient. A recent study reveals that emails can take up almost 28% of the employee time that could be otherwise utilized on another task.
Rather than using email, it is better to find a reliable and flexible method for communication. Big business brands prefer to use dedicated team management and communication software, such as Slack and other professional social media, where they can convey all essential details instantly. Not only does this communication method promote and improve collaboration, but allows such collaboration at lightning speed.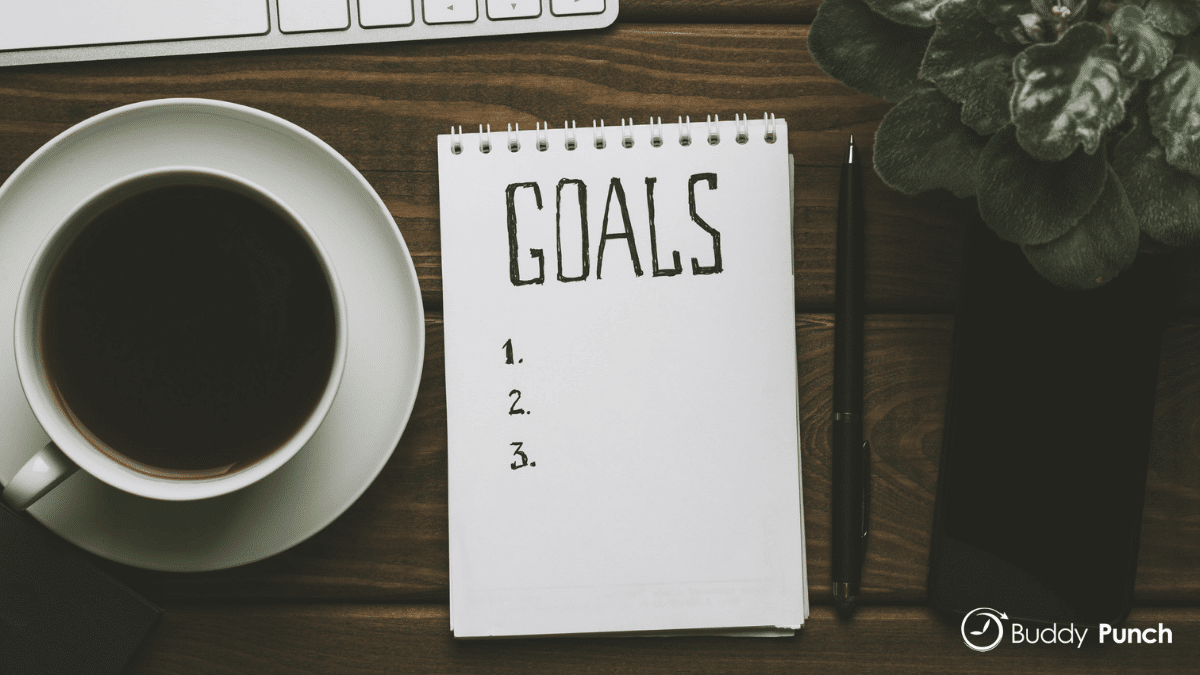 To ensure the success of your employees and your business, you mustset clear goals for them to achieve. Match employees skills to each task to guarantee a favorable outcome. Don't forget to set attainable deadlines, so an employee can feel as though they've achieved something once completed.
8. Set clear and focused goals
When you expect high productivity from your employees; it is essential to set clear and attainable goals for them. Part of project management is making sure details are easy to understand for every member of the team, and that they know their specific role.
Set SMART goals for your employees – Specific, Measurable, Attainable, Realistic, and Timely. When assigning goals to your employees, make sure that they are the right candidates to achieve them. Guide them with clear and detailed instructions so that the most favorable results can be obtained. It is good to implement attainable tasks so that when achieved, employees are motivated towards higher productivity.
9. Match skills to tasks
When assigning tasks to employees; it is first essential to understand each person's behavioral skills and work efficiencies. For instance, a creative, extroverted, and out of the box thinker types can better pitch ideas to your clients. These types may find it challenging to execute detail-oriented tasks, which your more introverted employees may love.
The idea is to list the strengths and weaknesses of all your employees in advance and make sure that they get tasks that align with this list. Employee skills being matched properly is a quick way to boost your team's productivity, and might even serve to improve overall mental wellness. After all, it's less stressful to handle a task if you have the proper skillset for it.
10. Prioritize deadlines
Rather than making your employees feels stressed out over many projects and work deadlines; it is essential to follow proper scheduling techniques. You should prioritize deadlines in such a manner that all long term and short-term goals can be managed with ease.
Proper deadline management should improve efficiency, enhance motivation, and reduce frustration. Once your employees find it easier to meet deadlines, it will be easier to ensure overall growth for the company. By using employee time clock software, you can see how much time was spent on a particular task and ensure it was executed promptly on and track to meet your deadlines.
So, you have gone through 10 potential tips to manage employee productivity in the workplace. We hope they have provided you great insight into how to manage the skills and productivity of your employees in the best possible manner.
The main idea is to train your management to execute operations with precise and trusted techniques. Employees must be updated about their work deadlines in advance, and good management software must be used to enhance productivity. Never forget to appreciate the good efforts of your employees at all levels; it will help them feel connected and respected at your organization. And naturally, they will work with a complete sense of satisfaction and contribute to the overall growth of your business.