Time Tracking Software For Engineers (5 Options)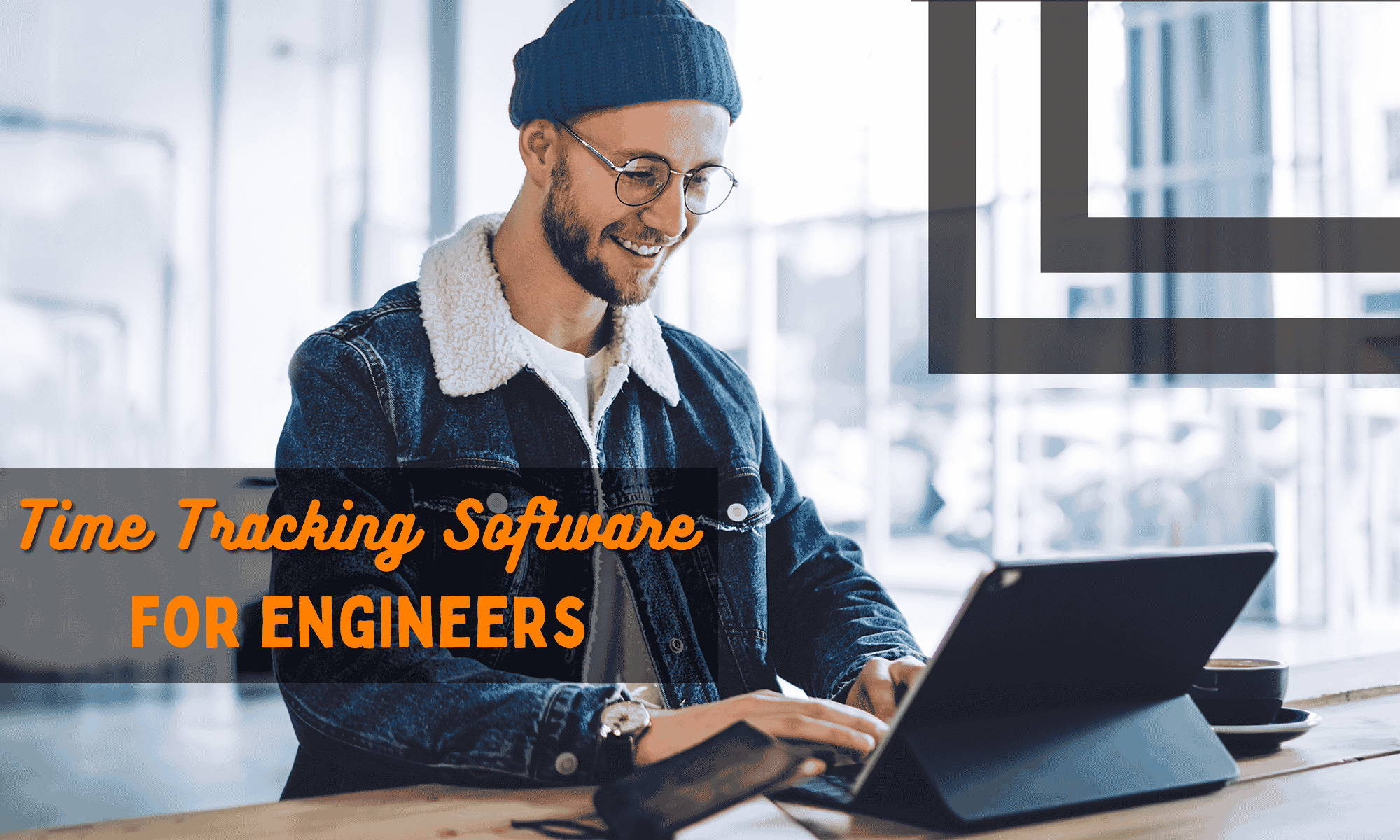 Do you need access to robust and effective time tracking software for engineers? Our team has taken the time to identify the five best timesheet software solutions on the market for engineers. The right time tracking solution for your engineers should neatly integrate with existing workflow processes and accelerate the speed at which timesheets are submitted and processed.
This guide will provide you with all the information you need to make an informed decision on which time tracking software to proceed with. To track employee time and billable hours across your organization, you must have access to a cloud-based time tracking solution. This will give administrators the ability to radically streamline and automate payroll.
Let's break down our definitive list of the best time tracking tools available to engineers.
Time Tracking Software For Engineers
1. Buddy Punch
While we are a little biased, we have to start with Buddy Punch. When it comes to keeping engineers organized and payroll processes running smoothly, our time tracking tool has all you need. Buddy Punch is well-equipped to provide engineers with the ability to complete time entry on the move. Administrators can view this data in real-time inside our cloud-based platform.
How Buddy Punch's Time Tracking Software Works
No matter where your engineers are working, they can quickly clock in using our mobile app. This data is then reflected on any team leader's dashboard – so they can carefully monitor employee performance and keep track of team progress. Buddy Punch is accessible to engineers on any device and utilizes GPS tracking to help improve employee oversight.
Drive Employee Accountability With Webcams And GPS
Buddy Punch comes with GPS location tracking to ensure team leaders always have complete visibility across the workforce. When an engineer clocks in and out using the Buddy Punch app, team leaders will see exactly where they are. Using our intuitive platform, you can also require employees to take a photo of themselves using their webcam for additional verification.
Keep Payroll Simple With Streamlined Processes
Alongside accurate time-clocking, Buddy Punch works well as an end-to-end solution. The platform will automatically gather online timesheets and prepare them for payroll processing. The best bit? You can integrate Buddy Punch with all your favorite payroll platforms to keep workflows moving forward and automate as much of the payroll process as possible.
Punch In And Out On Any Device
With iOS and Android applications, engineers can clock in and out on any device, including tablets. Buddy Punch also has a web-based platform for those using desktop devices, which works particularly well on Google Chrome. When you have the ability to punch in and out on any device, this helps to firmly bake this time clocking process into your team's workday habits.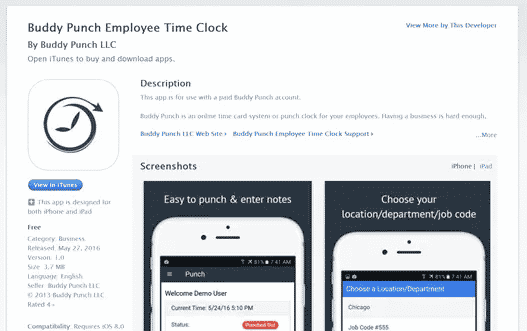 As you begin to explore the potential of Buddy Punch for your team, we always recommend taking a quick look through all the information available in our "Knowledge Base" – which contains many useful resources to kickstart your journey with Buddy Punch. Alongside these extensive resources, our support team is always ready to answer any questions you may have.
You can book a one-on-one personalized demo here.
Buddy Punch Provides Engineering Teams With Many Useful Features
We haven't even scratched the surface with our brief summary of the best features. There is more to Buddy Punch than meets the eye. This is far more than just a project management tool for engineers. Our time tracking tool also comes with the following features:
Buddy Punch's Online Reviews
As of the writing date, Buddy Punch has 4.8 out of 5 stars and 682 reviews on Capterra.

Below, we'll list just a few reviews that speak to Buddy Punch's ease of use and great customer support service. (Click here to explore the full list of reviews.)
As reviewers have noted, Buddy Punch equips team leaders with the tools they need to promote team accountability:
"So far, the Buddy Punch App has saved me time with the weekly payroll timecards. I don't have to depend on the employee turning in their timecard in person on Monday morning. It is especially helpful because they work on multiple job sites and not in the office."

Click here to read the full review
"The thing I like most about the software is the geographical location requirement. Every time you punch in/out it shows your employer your location. Making time clock fraud one less worry as a business owner and the employee more responsible about time maintenance because you cannot get paid if you are not physically at work."

Click here to read the full review.
"Buddy Punch helps to keep track of the hours worked, PTO. This really helps the payroll person and all the employees and employer."

Click here to read the full review.
"Buddy Punch has streamlined the clock-in/clock-out system for the firm I work for. Previous employers used different systems for timekeeping and they always seemed to cause more of an issue at the end of the month when billing and payroll would hit."

Click here to read the full review.
Try Buddy Punch for Free
If you feel that Buddy Punch might be the right fit for your business, sign up for a free trial. You can also book a one-on-one demo, or view a pre-recorded demo video.
2. Paymo
Paymo is designed to prevent teams from spending hours trying to manually track employee time and input timesheet data into their payroll systems. Paymo does all the heavy lifting by providing engineering team leaders with the tools needed to successfully monitor employee working hours and log timesheets – without having to directly interact with team members.
Here are some of the best features Paymo has to offer:
At the time of writing, Paymo has a total of 419 reviews on Capterra, with an average of 4.7 out of 5 stars.
"For me, I see that Paymo has helped increase the productivity of all members of the work team, by reducing the time that was wasted on them in office work and allocating more time to fieldwork, which has a positive impact on the final result for sure. I also find that Paymo helps companies produce realistic, executable programs, as everyone's participation in the formation of the work program will make all things become clearer to everyone, thus avoiding making mistakes that may cost losses in money and time."

Click here to read the full review.
3. Timely
For engineers to track time with ease, they need access to a time tracking platform with a straightforward user interface. This is what Timely can bring to the table. Despite the simple interface, Timely is a highly-sophisticated platform that is capable of reducing the burden surrounding administrative payroll tasks and streamlining employee tracking.
At the time of writing, Timely has a total of 208 reviews on Capterra, with an average of 4.7 out of 5 stars. Timely contains a wide range of practical features for engineering teams:
"As a business owner, it is fantastic to get accurate and 'timely' submitted time sheets from staff each and every week. For the user, once you find your preferred method of capture, it is a breeze from there in."

Click here to read the full review.
4. TimeCamp
TimeCamp is a one-click time tracker for engineers. While engineers seamlessly punch in and begin their working day, team leaders can track individual employee performance on a smart dashboard. The dashboard can provide leaders with a range of real-time data insights, including data on the length of time engineers are spending inside different work applications.

At the time of writing, TimeCamp has a total of 554 reviews on Capterra, with an average of 4.7 out of 5 stars. TimeCamp offers an all-encompassing range of features for engineering teams:
"A simple program – exactly what I was searching for to keep track of the number of hours I work each day. I didn't use the complete version of TimeCamp because I didn't require it. I'm satisfied with the free version, which has a limited set of functions but is straightforward to use."

Click here to read the full review.
5. Insightful
If you need access to real-time data to assess employee performance, Insightful can provide you with an abundance of useful insights. The clue is in the name! Once engineers punch in and begin their work, you can gain a clear picture of employee performance. You can then use this data to make informed leadership and project management decisions to drive projects forward.
At the time of writing, Insightful has a total of 60 reviews on Capterra, with an average of 4.8 out of 5 stars. Insightful offers a broad range of features geared around team productivity:
"The best thing about this software is that it's extremely easy to use. Just one-click setup. Neat and clean dashboard and gives all the required tools which are essential. We use it to track our employee's check-in, checkout, time tracking, project tracking, idle time, and productive time."

Click here to read the full review.
Try Buddy Punch for Free
If you feel that Buddy Punch could be the right fit for your business, sign up for a free trial. You can also book a one-on-one demo, or view a pre-recorded demo video.
You May Also Like…