Time Clock for Welders (5 Options)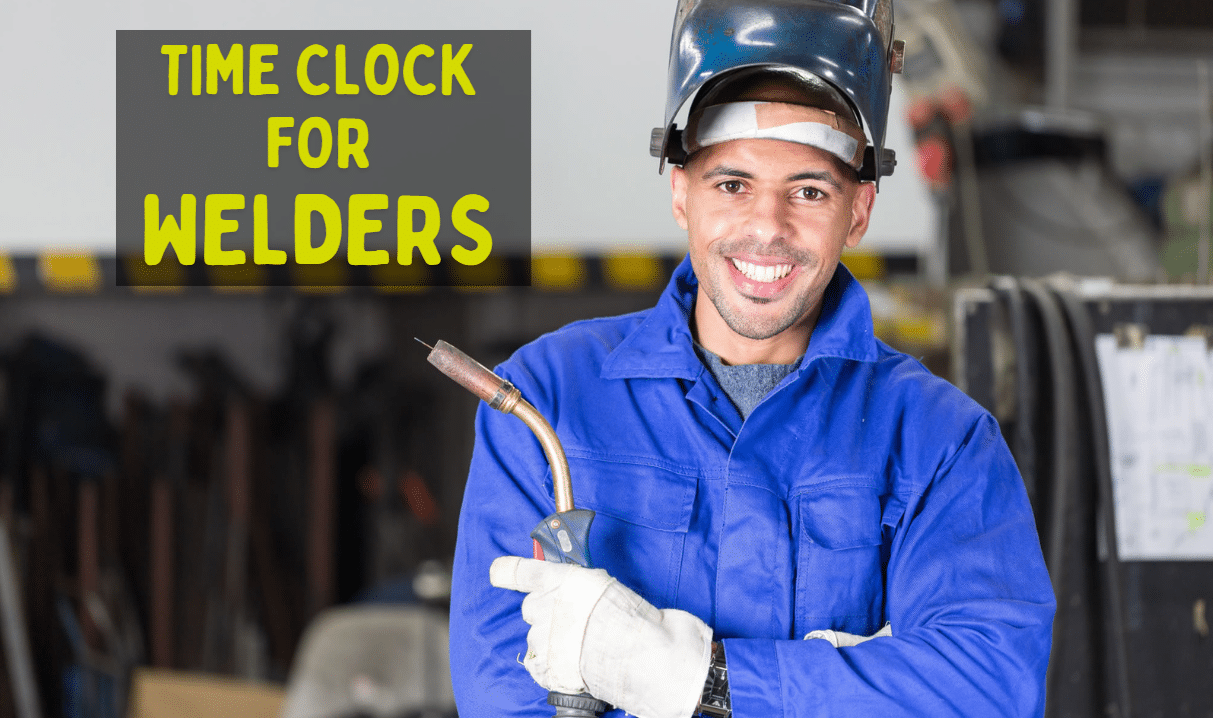 The welding process is an involved one whether you're soldering, arc welding, or brazing. With the use of welding machines being dangerous and time-consuming, it's not a great surprise that metal workers can often lose track of time as they focus on their work. The problem is that for most businesses, optimizing time is a key component for improving profitability, and metal work is no exception. The solution is finding a way of keeping track of time in a way that's conducive to a metalworking environment.
In this post, we're going to highlight the 5 best time clock for welders options on the market. Due to the involved nature of welding equipment, we're making this selection based on simplicity and ease-of-use. In other words, these are all tools that can be quickly picked up by beginners without derailing your existing welding systems.
Hopefully, by the end of this post you'll have found a timetracking system that works for you and your welders.
We're starting off our list with our very own Buddy Punch, though there's a specific reason we feel it deserves the top spot. Our emphasis on simplicity – seen in Buddy Punch's intuitive design and simple features – are strong considerations that naturally help welders without distracting them from their work welding metal. Below is a list of other functions that help make it clear why our technology stands out among the competition.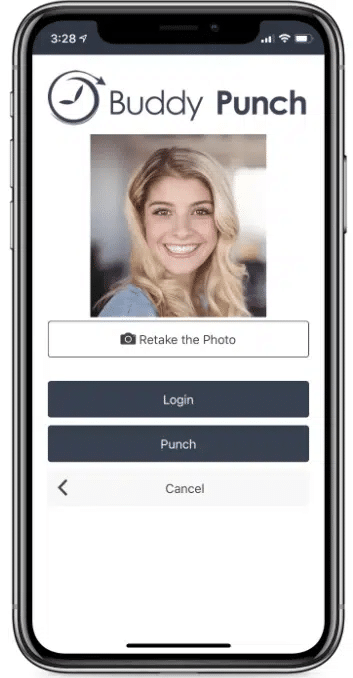 Buddy Punch has a simple clock-in design that can be completed in a single button press. This ease-of-use persists across all devices, whether you're on desktop, smartphone, or tablet. This functions lets you start logging time then get to work operating welding technology without missing a step.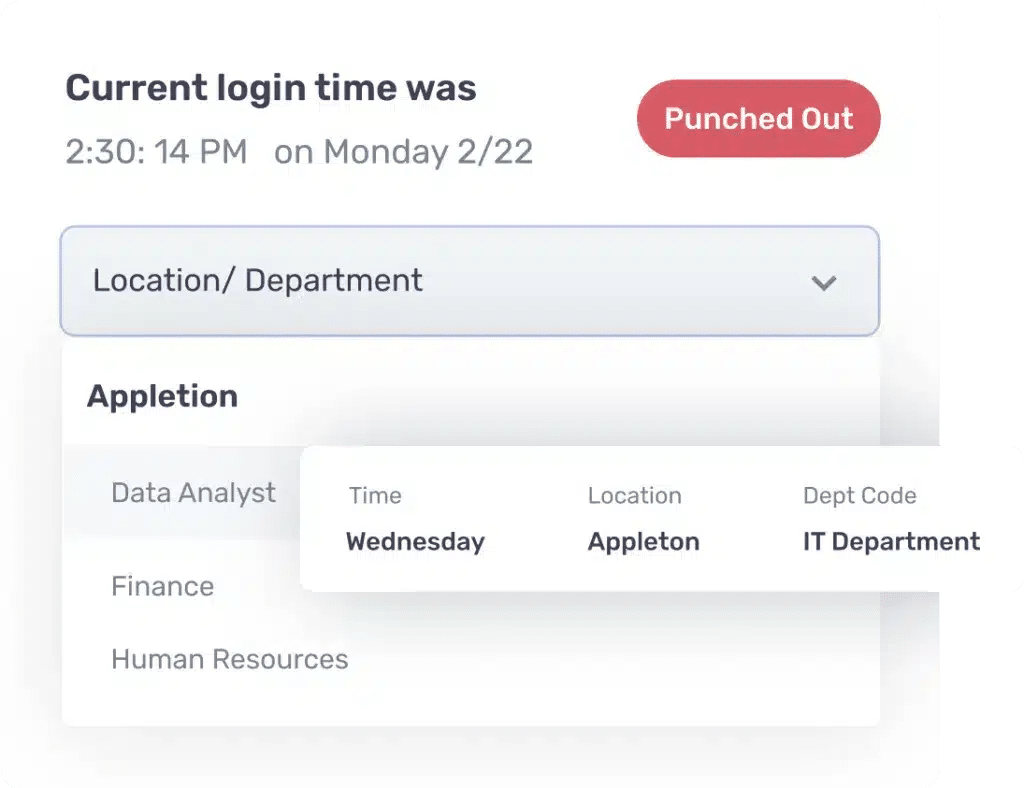 Buddy Punch's Job Codes feature makes it easy for welders to keep up with what they've done throughout the day. Simply create a code for various tasks throughout the day (working on stainless steel, using a tig welder or mig welder, ordering from Miller Electric, etc.) and quickly swap between them as you and your employees work. This will provide you with an accurate reading of how long each welder welding task takes, which can provide insight into how to optimize your time and profitability.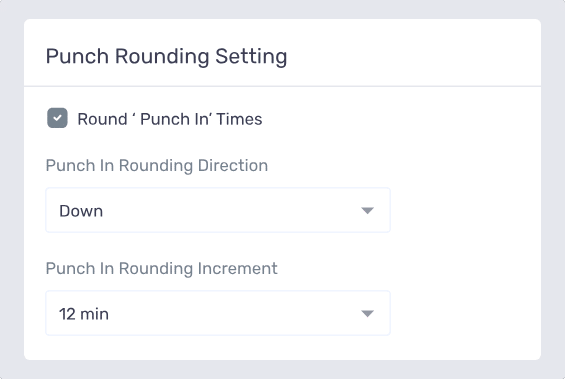 Welding is far too involved to be constantly checking a digital clock to see when you need to clock out, which can lead to overtime minutes adding up to hours. Luckily, Buddy Punch's punch rounding feature helps resolve this issue. With this, you can set up a rule where punches are automatically rounded up, down, or to the nearest minute based on the increment you select (anywhere from 2 minutes to 30 minutes).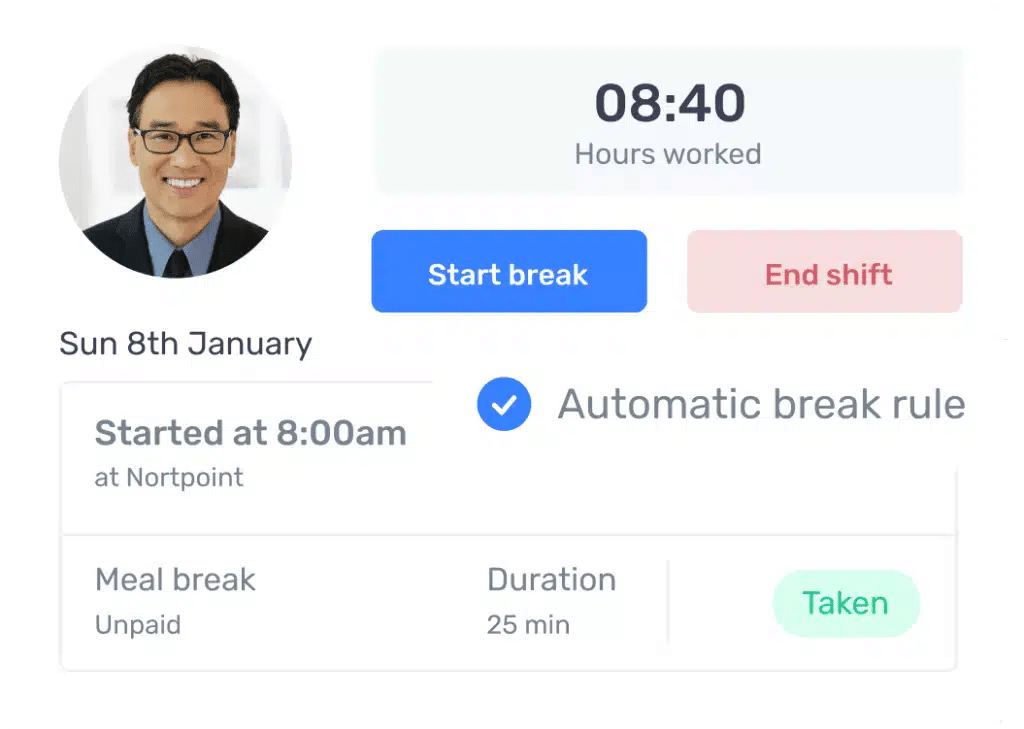 Some of your welders often forget to look at the alarm clock LCD? The automatic breaks feature can help enforce structure even when your welders are too busy working with welder metal to glance at the wall clock – which can lead to them forgetting their own breaks (and slowly eroding morale). Use the automatic breaks feature to help enforce certain breaks in your workforce, such as lunch breaks.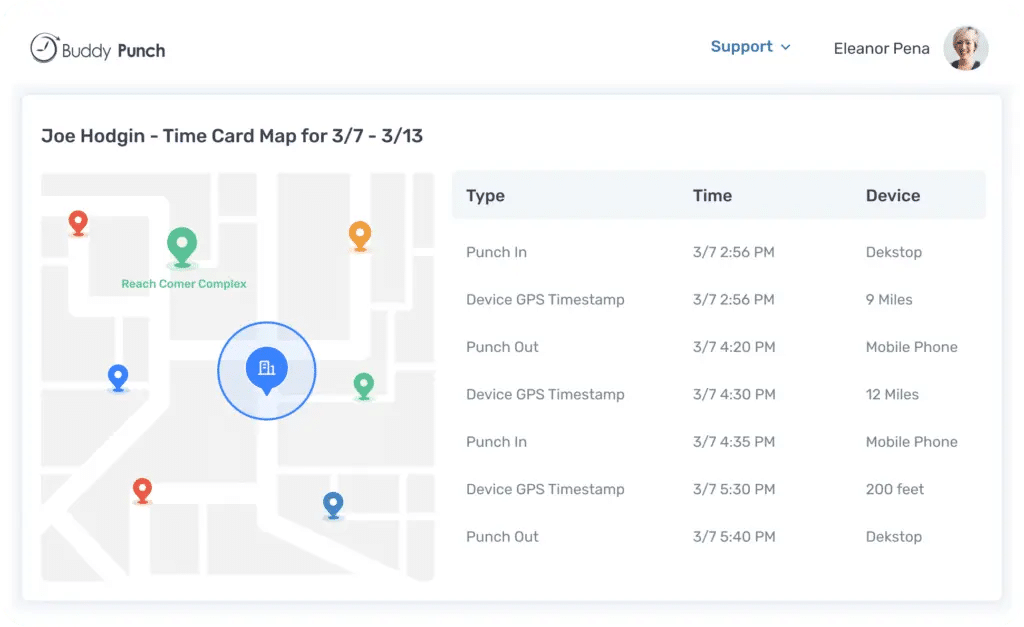 Sending workers out to work with different metals or learn from tutorials in different factories can make it hard to keep up with them. Buddy Punch's GPS Tracking feature remedies this though. When a welder clocks in from a remote location their location will be marked on an interactive map, even if they're somehow lost in the middle of an oil field. This allows you to see exactly where they are to confirm their work details.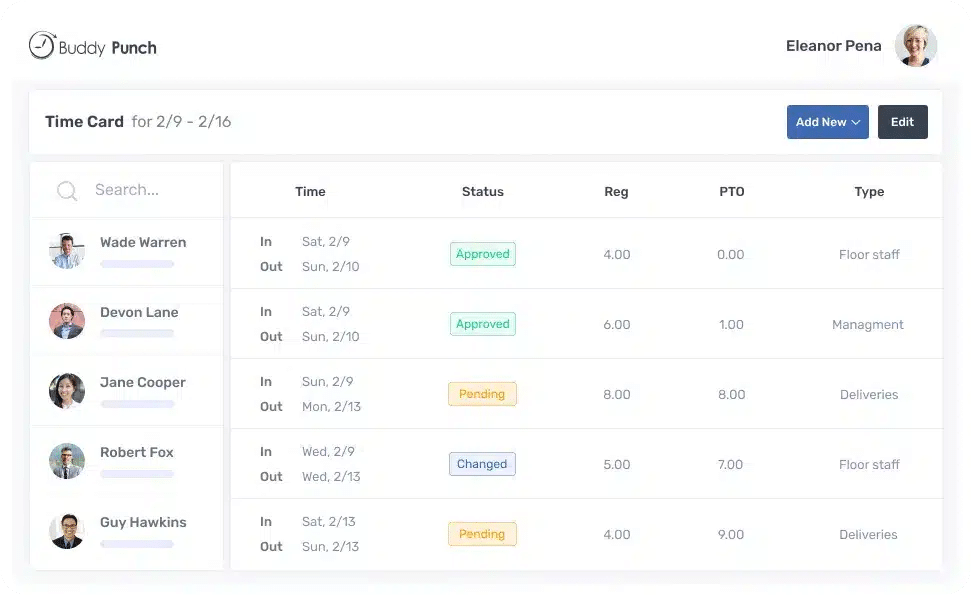 Buddy Punch offers several different customizable reports you can use to get an overview of your welding business. Payroll Exports, Hours Summaries, In/Out Activities and more can be exported as Excel CSV or Adobe PDF files.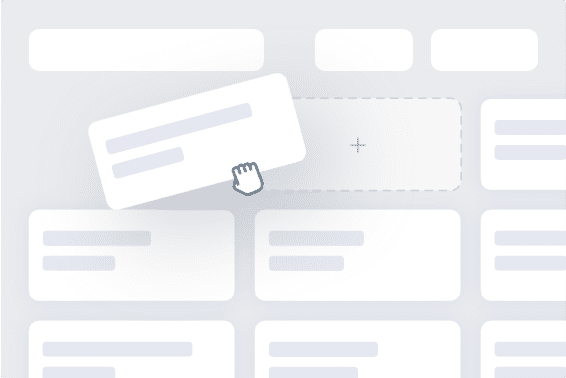 When you want to set up a schedule for your welders, Buddy Punch makes it easy. To create a shift, simply drag and drop it into the Buddy Punch interface. Once you've got every one scheduled, after you publish the schedule an automatic notification will be sent out to all relevant welders.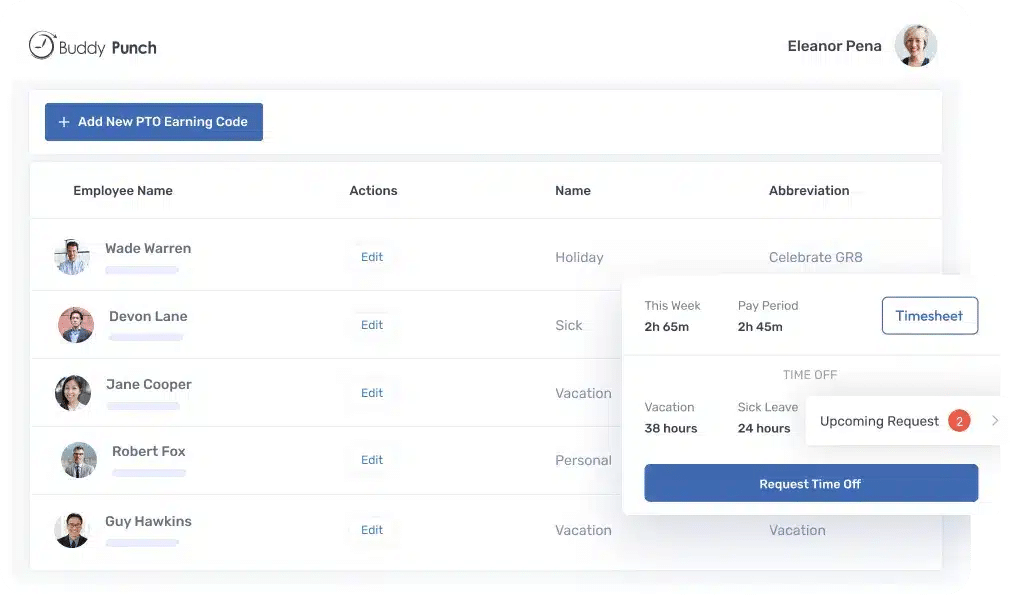 Welders taking days off to get their Christmas gifts in order? Never lose track of how much employee leave is being collected with Buddy Punch's PTO Management. Use Buddy Punch's built-in PTO or create your own custom types to monitor when employees take personal days. As an optional function, you can let employees embrace a DIY mindset and allow them to self-service their PTO.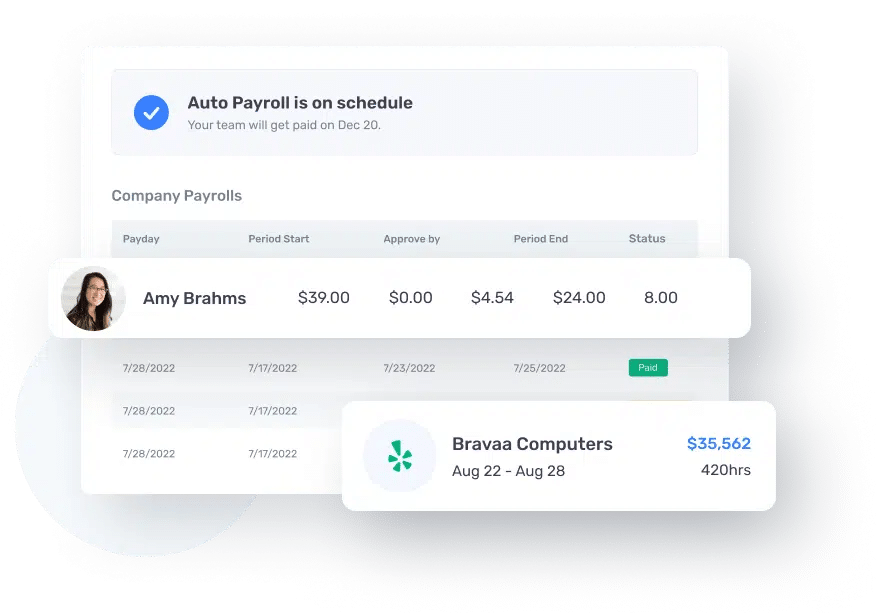 Forget about having to search around to find a specific time tracking software that works with your favorite payroll provider. With Buddy Punch's Built-in Payroll, you can handle all things employee management & payment in one spot. From unlimited payroll runs, integrated timesheets, employee self-onboarding, and more, we made a solution that completely replaces outside payroll services. Click here to learn more about Buddy Punch's Paid Payroll addon.
Buddy Punch Offers More to Welders
So far we've only touched on a few of Buddy Punch's numerous features. Here are just a few of our other well-liked options:
Buddy Punch fully functions on any device with an internet connection, including smartphones (iOS and Android), tablets, and desktops. No matter how you're accessing it, you're getting access to an intuitive software that's easy for anyone to use.
If you ever have any questions about using Buddy Punch, you can contact our customer support through the Help Desk. Additionally, the Buddy Punch Docs Center contains answers to many common FAQs.
Don't Just Take Our Word for Buddy Punch's Ease-of-Use and Stellar Customer Service
See what existing users have to say about how simple it is to use Buddy Punch. At the time of this post's writing, Buddy Punch has 909 reviews and 4.8 stars on software review site Capterra.

Let's take a look at what some clients had to say:
Buddy Punch is a great product that has allowed us to better track our technicians hours. They are on the road 3-4 days a week and Buddy Punch helps us know where they are when they punch in/out and whether they are staying on schedule. It's a great product at a great value!
The software is straightforward and well-run, and was easily understood by our team of 55+ non-technical staff of all ages. I appreciate that new releases are well-tested before they are launched and free of bugs – the BuddyPunch team does a great job of maintaining the integrity of the application while continuing to add more value to the software frequently. We have had consistent experiences on the web version as well as iOS and Android apps for the life of our subscription.
It has a very simple interface, easy to punch in and out as well as check timecards. I think both the desktop version and the smartphone version were well-designed. It doesn't try to do too much and make things complicated, since the main purpose is just to clock in and out, and it efficiently allows the user to do exactly that.
Try Buddy Punch Free
If you feel that Buddy Punch could work to manage your welding operations, sign up for a 14-day free trial, no credit card required. You can also book a one-on-one demo, or view a pre-recorded demo video.
Clockify is a very popular time clock software in the USA, and it's easy to see why with it's strong features such as:
At the time of this post's writing, Clockify has a total of 4694 reviews on Capterra with an average of 4.7 out of 5 stars.
"It is a great software for smart working experience.It works very well and it helps you to track time from anywhere.Its flexibility makes it compatible with everyone.collected data by clockify helps me alot to analyze employees performance and also create reports."
CrewTracks is a specialized time tracking app designed for construction jobs, which makes it a decent choice for welders. Consider the value of features such as:
CrewTracks has 13 reviews and 4.8 stars on Capterra as of this post's writing date. Here's what one user had to say:
"Crewtracks helped us make the switch from paper timecards to digital. We originally purchased the software to track employee time, however we've started using Crewtracks for so much more. Our foremen have become accustomed to uploading pictures and notes in the app, which allows management to track project costs/production without stepping foot on a job site."
QuickBooks Time (formerly known as TSheets) is a popular time management software with features such as:
At the time of this post's writing, QuickBooks Time has 4.7 out of 5 stars and 6596 reviews on Capterra.
"The software is extremely easy to use, and the customer service team is always on hand to answer any questions I have. The time tracking feature has been especially helpful for keeping track of employee hours, as well as for billing clients."
Hubstaff is another popular tool, offering various strong features such as:
As of this post's writing, Hubstaff has 4.6 out of 5 stars and 1436 reviews on Capterra.
"Hubstaff has proven to be an effective time management and productivity analysis tool. Its ability to track employee locations and generate detailed reports has assisted us in improving team efficiency and collaboration. Although the integrations could be expanded, Hubstaff's core functionality is solid and provides useful insights for informed decision-making."
Choosing The Best Time Clock Software for Welders
We've narrowed the list of options down to our top picks, but it's up to you to decide which time clock for welders sounds like the best fit for your style.
That said, if what you're looking for a simplified tool that's easy to use without distracting from metalworking, we really think you can't go wrong with Buddy Punch. Especially not when you consider our flexible pricing and helpful customer support team always ready to provide assistance.
Try Buddy Punch For Free
Start a free, 14-day trial of Buddy Punch to see if it might be the right time clock for your welding.
Alternatively, you can click here to view a pre-recorded demo video of how to use our software, or book a one-on-one demo to learn more about this software.
You May Also Like…