Smart Investments to Help You Retain Millennial Employees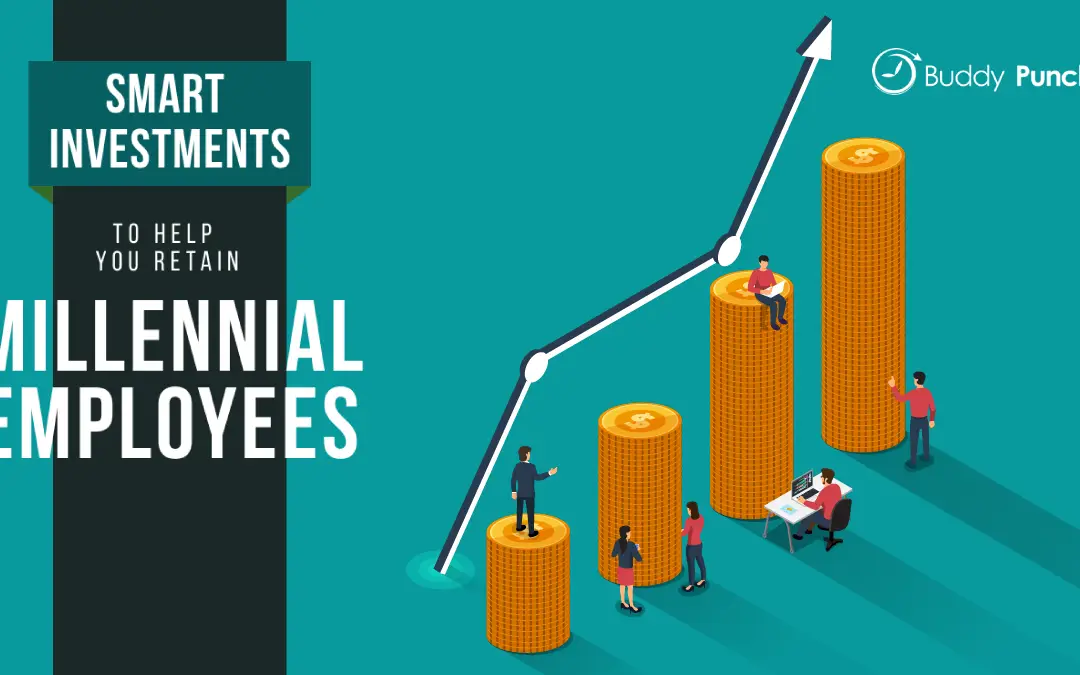 While Millennials are now the largest workforce, their job turnover rate is three times higher than other generational groups. According to a Gallup study, this translates to $30.5 billion in losses for employers. However, it has been shown that nearly 90% of Millennials want job security and the opportunity to further their careers with their current employer.
So where is the disconnect?
Attracting the attention of the best talent from this generation and keeping them can be difficult for Baby Boomers, as they were instilled with a completely different mindset in regards to employment. In order to engage with the Millennial generation, employers must learn how to deal with this group's work practices and learning preferences. Hiring the best Millennial talent is only the first step. Retaining them is a different topic altogether. While many employers think they must offer top-of-the-line benefits and perks to retain their Millennial workforce, that is not necessarily the case. There are a few smart investments an employer can make in the "work experience" to help retain this generation:
Invest in a personalized work experience for your employees
The majority of Millennials want to be treated as an individual, not just another employee ID. If your employees do not feel that you are interested in them personally, they will go elsewhere to find someone who is.
In a recent survey, over 80% of Millennials view trustworthiness as the number one desirable trait in an employer. Trust must involve communication between you and your employees. Try to involve them and their feedback in evaluating the company's performance and strategies occasionally. If possible, showcase an idea or concept that was submitted if it was successful.
Frequent Personalized Performance Evaluation
According to a recent poll, over 70% of Millennials feel like they do not receive enough feedback regarding their performance. They prefer frequent feedback, as opposed to the traditional annual review. This generation usually wants to focus on the future, not their past mistakes; they want to know what to expect and how to move forward. Brief daily or weekly meetings with your employees are a great way to stay connected and engaged with your Millennial employees.
Developmental Experiences
Millennials are more likely to remain at a company when they feel they have a sense of purpose and are able to participate in a variety of work experiences. There is truth to the saying, "Variety is the spice of life." Let your employees see the other aspects of the company outside of their current job position and try to foster interpersonal relationships between. Cross-training or rotating some employee roles vary their experiences and allow them to see how each person's role affects the team as a whole. Create opportunities for your employees to learn from their colleagues, and even from customers, in order to give them further insight into the working of the company. Millennials need to feel like they are directly contributing to the company's goals.
Invest in Corporate Retreats
Annual company retreats or outings can double as "brainstorming" sessions for larger projects along with some fun and team-building activities. Try to pick unique destinations or activities. It is especially beneficial if you pick a location or activity that relates to your business field. Millennials need to feel like they are contributing to the team, and team-building activities promote stronger interpersonal relationships.
Invest in a Social Experience for Your Employees
There is no denying that social media has permeated nearly every area of life now, even in the workplace. Millennials have grown up with it and are accustomed to the constant feedback and involvement. Because of this, short-term goals tend to work better than long-term ones. Invest in a digital version of goal tracking among your employees so everyone can keep track of their goals and see how their co-workers are progressing. This little bit of competition, as well as acknowledgment of goals that have been reached by an individual employee, help motivate this generation.
Invest In Retirement Benefits for Your Employees
The majority of Millennials are trying to save more for retirement. Offer a quality retirement benefit and do what you can to make sure each employee individually understands their benefits and how to optimize their retirement savings. Incorporate automatic withdrawals and deferral increases, as well as target dates. Employees feel valued and appreciated when you are able to match contributions to their retirement funds. Keep employees engaged in the savings process by regular communications and updates on their progress.